Hello Tombow Fans! This is Jennie. This week the Design Team will be inspired by this Spring Moodboard I put together. I made a Project Life Spring spread and my main inspiration for my project was the color palette but I also used other elements from this image.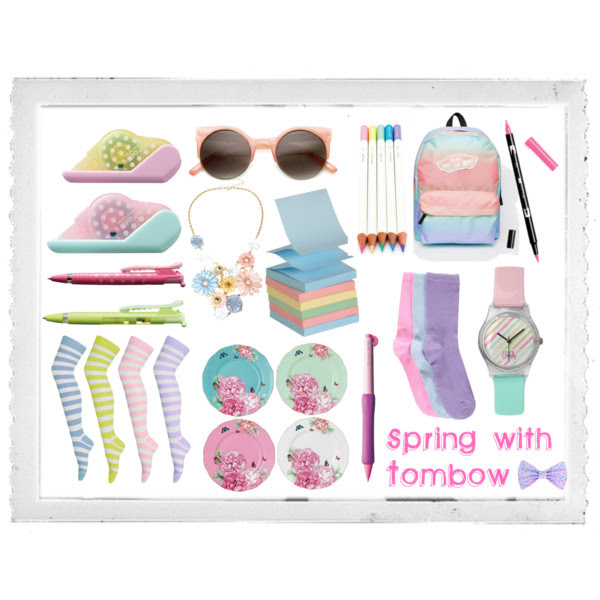 I used pastels colors and some bright pinks from the board. The fact that my photos are really bright help too! To make my photos bright I like the Air Filter in the PicTapGo App.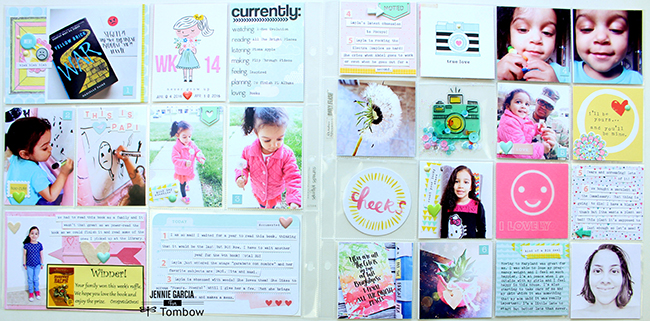 To glue my photos, die cuts and journaling strips I used the Tombow Stamp Runner Dot Adhesive.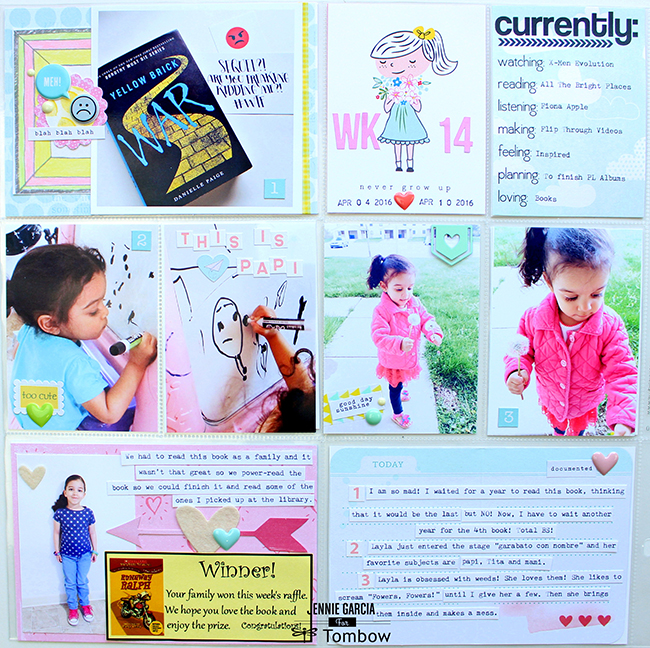 The metal clip that says "Noted" came with glue on the back but the glue it's so thick that it bleeds through the letters and it was stuck to the packaging. I didn't want that happening to my page protector so I took that glue off and I used the Tombow Xtreme Permanent Adhesive and it worked perfect! This adhesive is perfect for metal!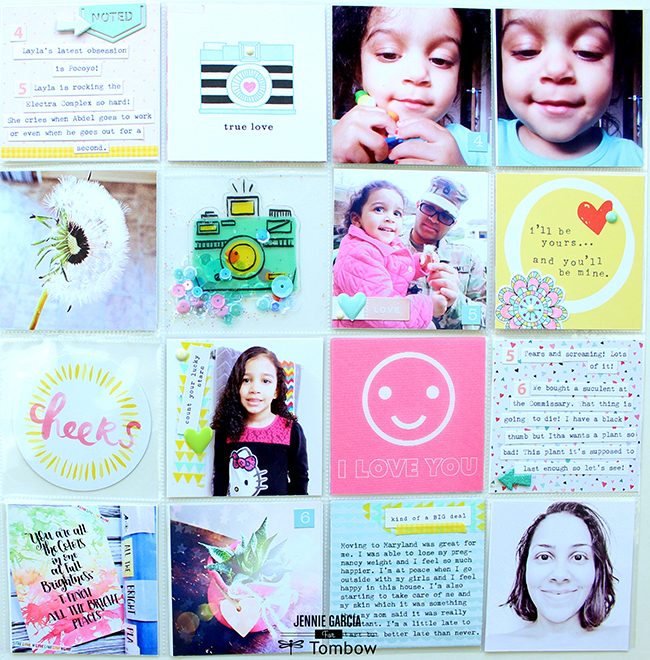 The frame on the card with the book was colored with the Tombow Irojiten Colored Pencils. 
I like to add little sprinkles of shapes to my layouts using enamel dots or die cuts. I have a bunch of those felt hearts in my stash and whenever I need something extra I pull them out. I use the Tombow Mono Aqua Liquid Glue to glue the hearts.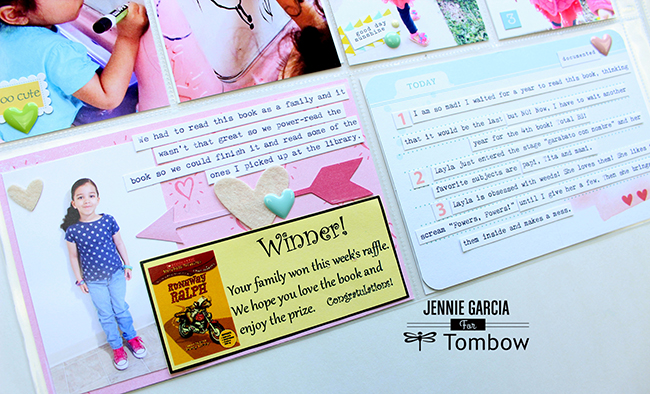 Making shaker pockets with the Fuse tool makes my heart happy!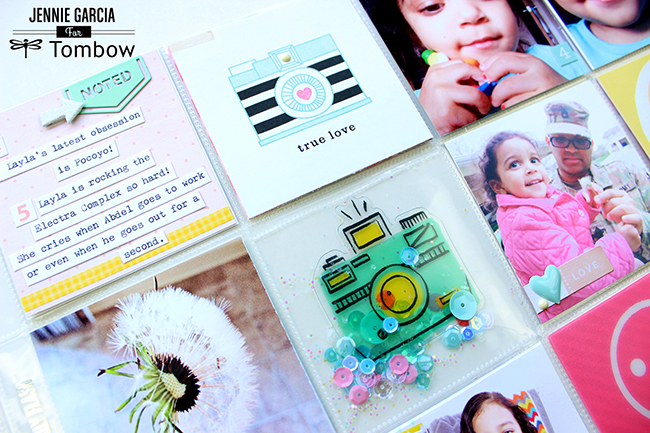 When I was a kid I had a sticker set that you could color. I loved those so you can imagine how happy I was to get these on my Freckled Fawn kits! To color them I used the Tombow Dual Brush Pens.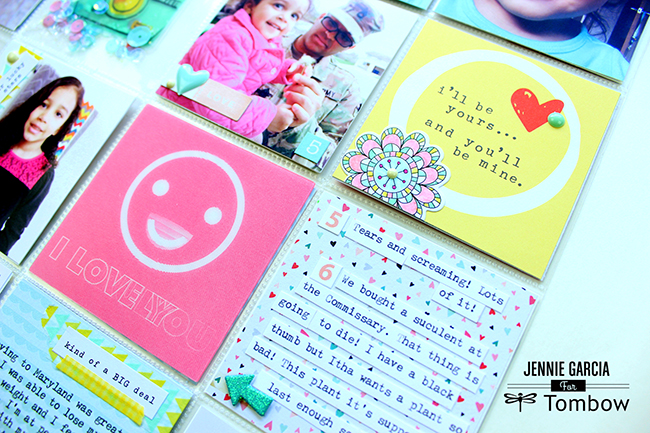 I hope you enjoyed these Project Life Spring Pages! Get inspired too! Show you what you can do based on this moodboard and share it with us in social media!