Hello! Smitha here sharing a quick tutorial for you to enjoy. I'm using some cute Freckled Fawn embellishments and Tombow products to create a DIY paper note pad cover for my notepads.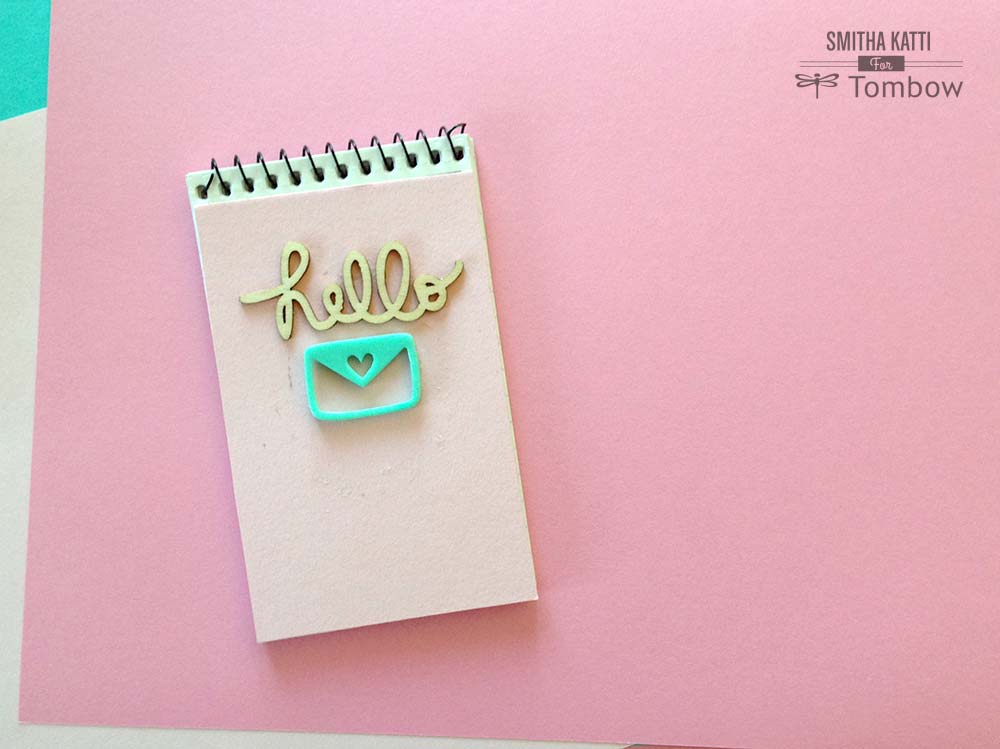 I have a short YouTube video explaining which Tombow adhesives I use with different kinds of embellishments. You can watch the video by clicking here or on the video box below.
For most paper crafting, you can be sure that the Tombow Mono Adhesive + Permanent is a safe choice. I use this one often but I also use the Tombow Xtreme Adhesive runner. For heavier items like wood veneers or acrylic embellishments the Tombow Xtreme creates a strong adhesive bond.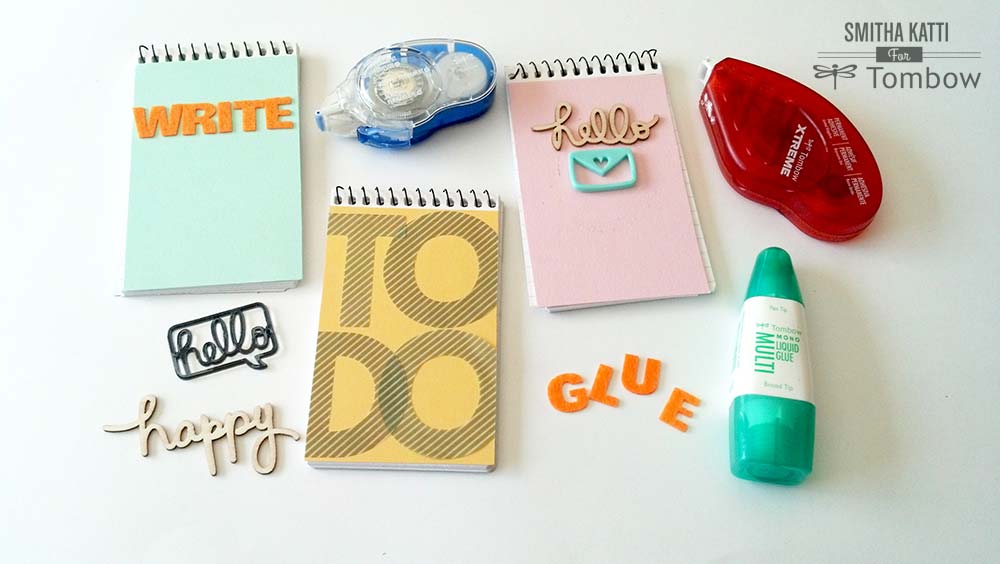 If you prefer liquid glue instead of tape runners, then the Tombow Mono multi liquid glue is a great choice to adhere all of your embellishments and tiny charms. The adhesive dries clear and strong and has a great nozzle tip for precise application.
And here is a look at the three DIY paper note pad cover ideas. I love writing down  my ideas and lists and having a pretty note pad on hand always makes me smile.