Hello lovelies! Serena Bee here and this week we at Tombow USA have teamed up with Freckled Fawn to bring you a week filled with inspiration!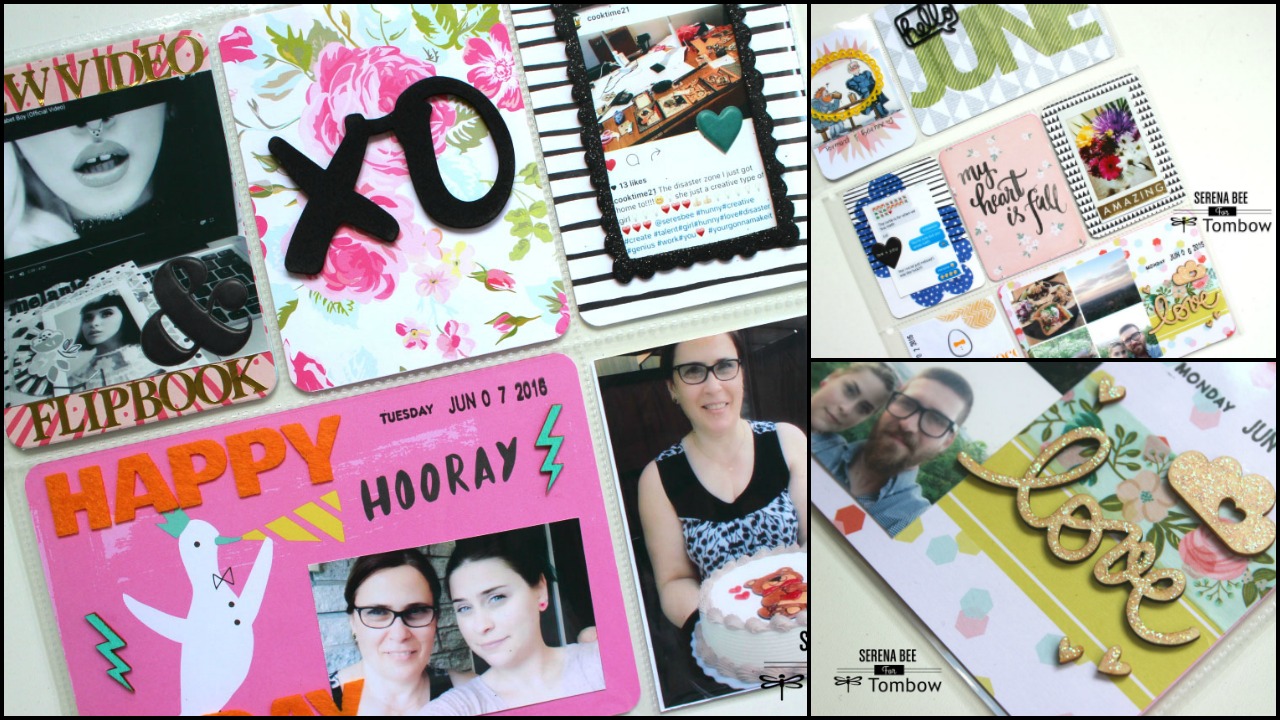 For today I would like to share my Project Life tutorial featuring Freckled Fawn embellishments, made for my 9×12 album. I love making my own custom pages and in the video (posted below) you will see how I cut some 9×12 pages down to fit my week.
Here is a breakdown of the Tombow Adhesives I used for this project :
Please watch the video tutorial for more details on how I used each adhesive!
I had a blast working with these awesome embellishments from Freckled Fawn. Check out their website for more fun goodies!  And don't forget to check out the Freckled Fawn Blog to see how their creative team used our Tombow adhesives!
Also, our Design Team Coordinator Jennie Garcia created a fabulous adhesive 101 blog post earlier this week, showing which Tombow adhesive works well with various Freckled Fawn embellishments. Check it out here!
For now I leave you with some more close up pictures.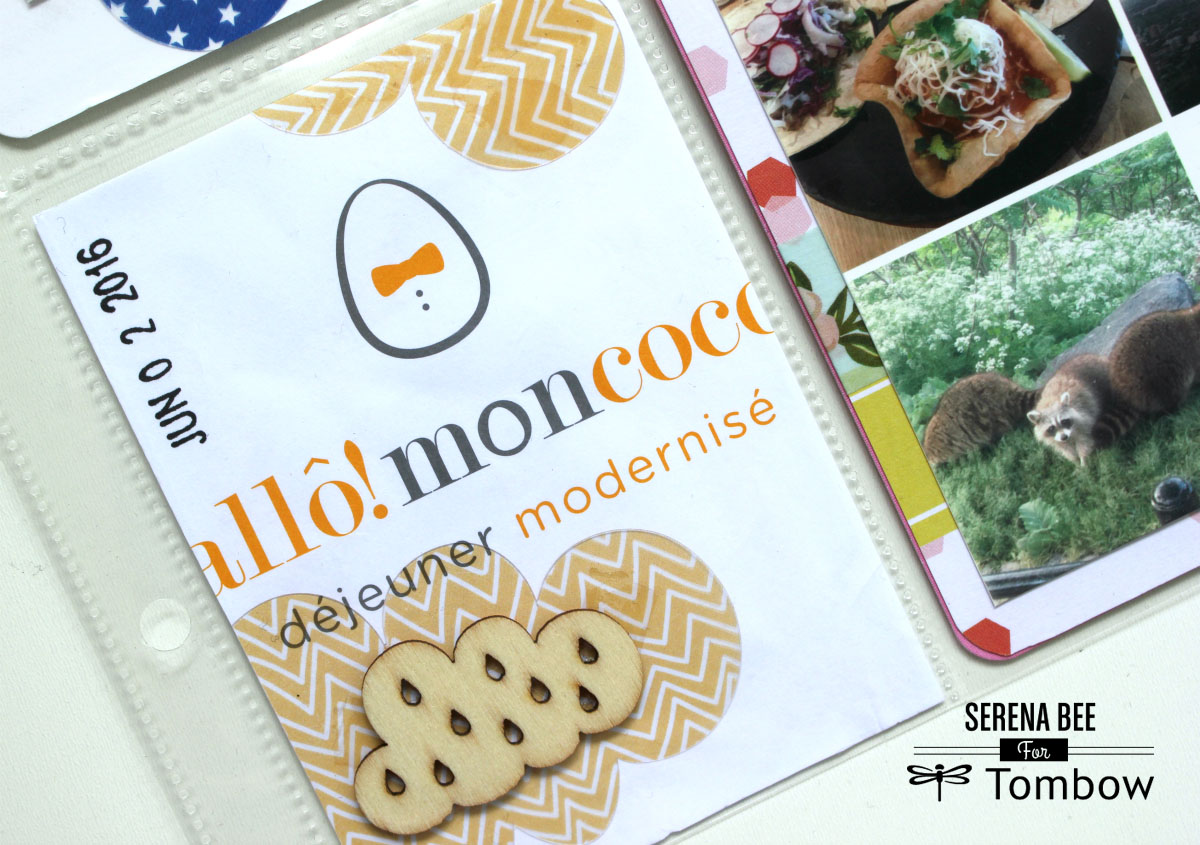 I love embellishing with ephemera. This was taken from the paper place mat at a brunch place. I cut it into a 3×4 card and decorated it with a Freckled Fawn cloud acetate piece and a cloud wood chip.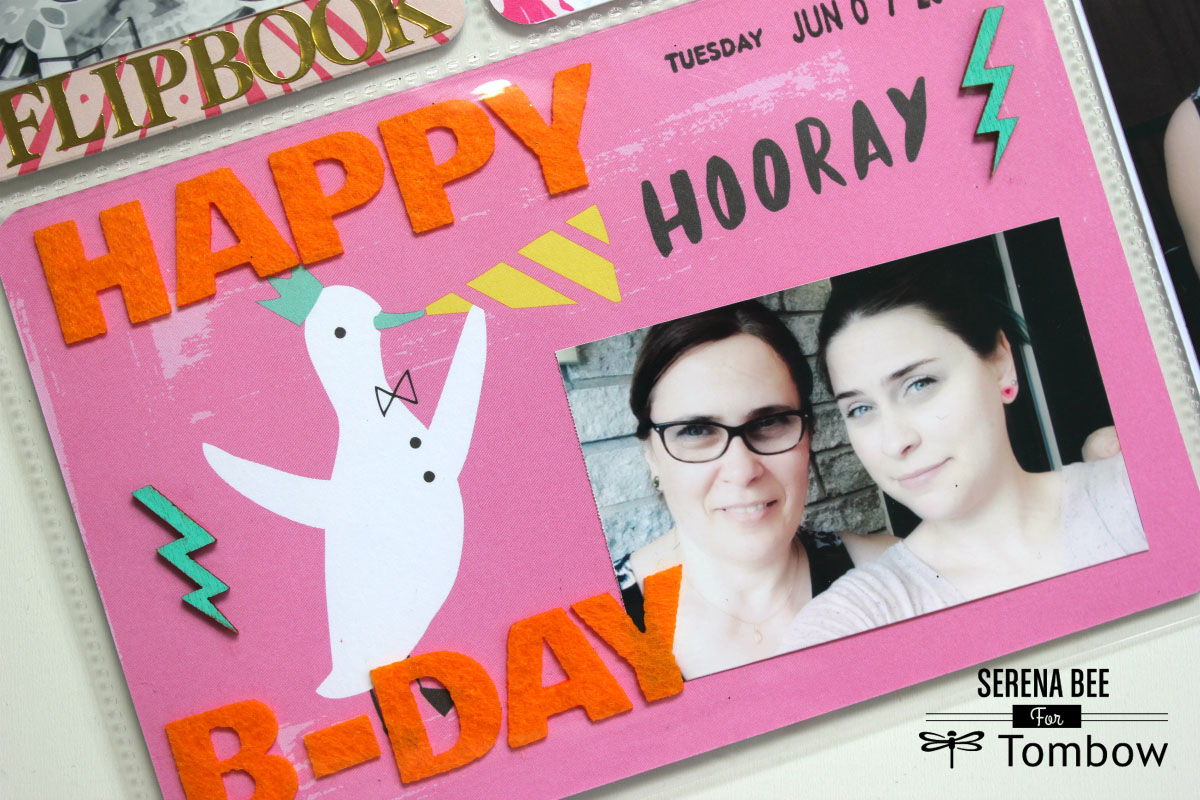 I love the bright colors of the pink journaling card and the orange Freckled Fawn felt alphabets!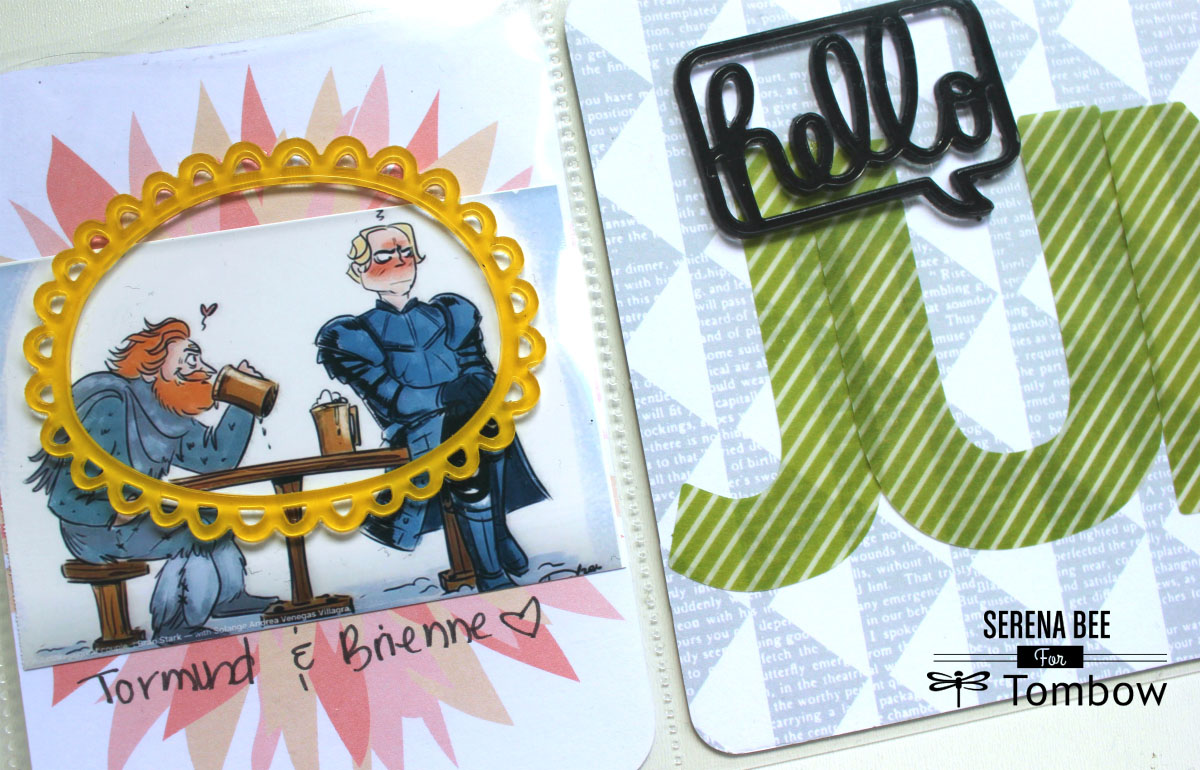 How adorable is this cartoon, any Game of Thrones fans here?! Leave a comment below if you ship these 2 together 🙂 I do!!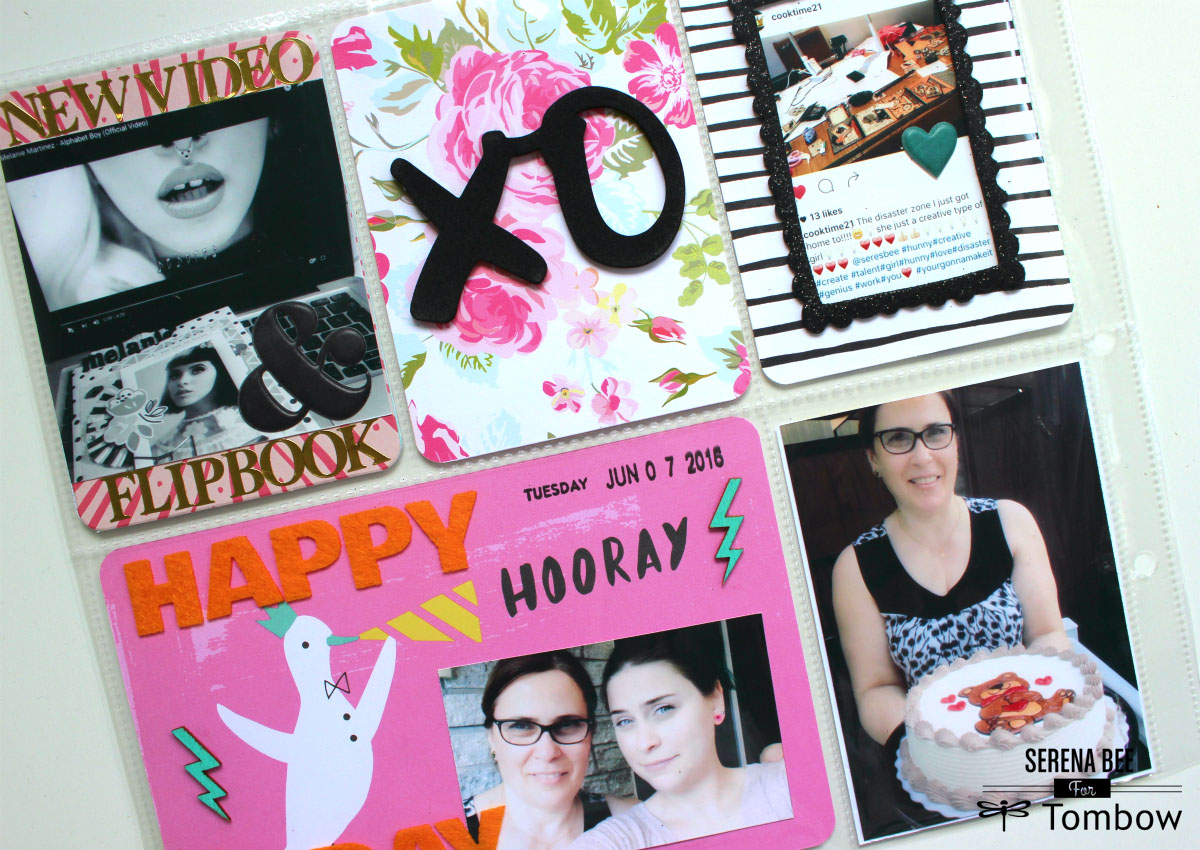 I love the look of stickles on these Freckled Fawn wood chips!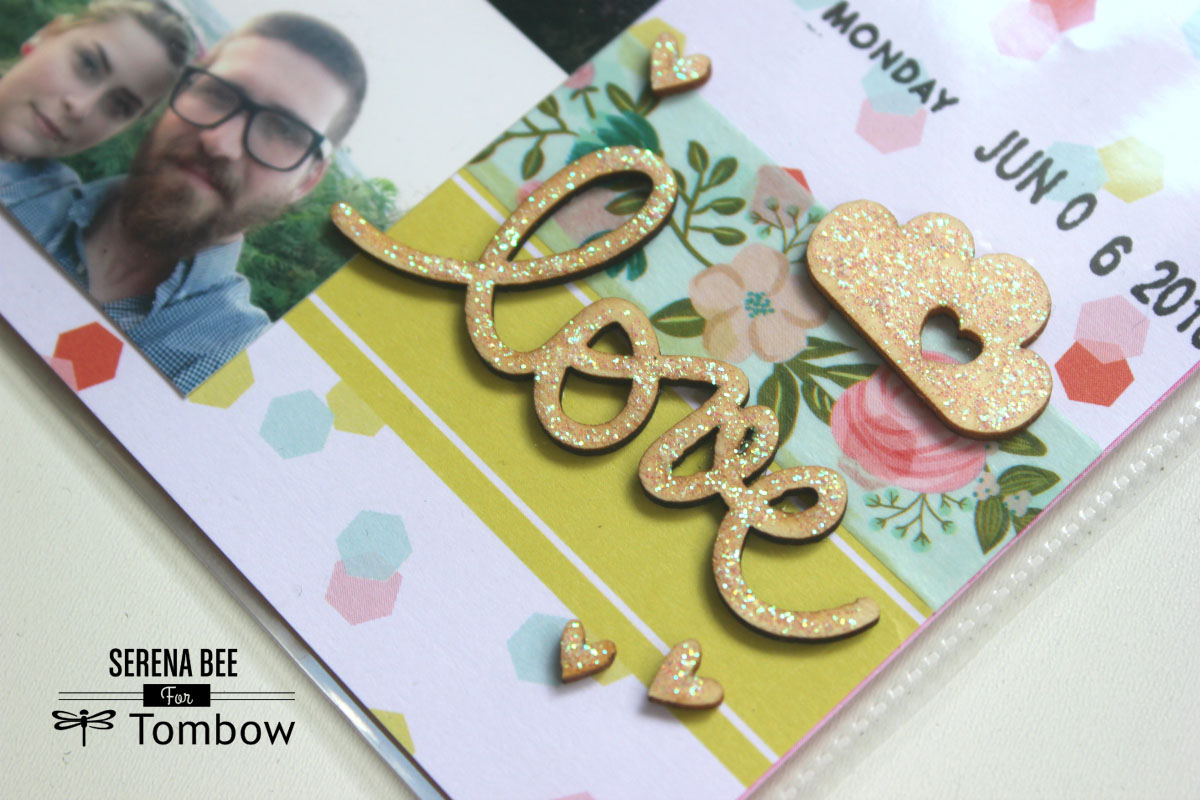 Thank you for stopping by! I hope you enjoyed watching my Project Life tutorial!
Follow me on Instagram @seresbee for more projects and inspiration.
Have a wonderful day!
Serena Bee