This week it's all about organization. The  note holder tutorial is perfect for your desk. We all need to organize our thoughts and what better way as to post it on a  note.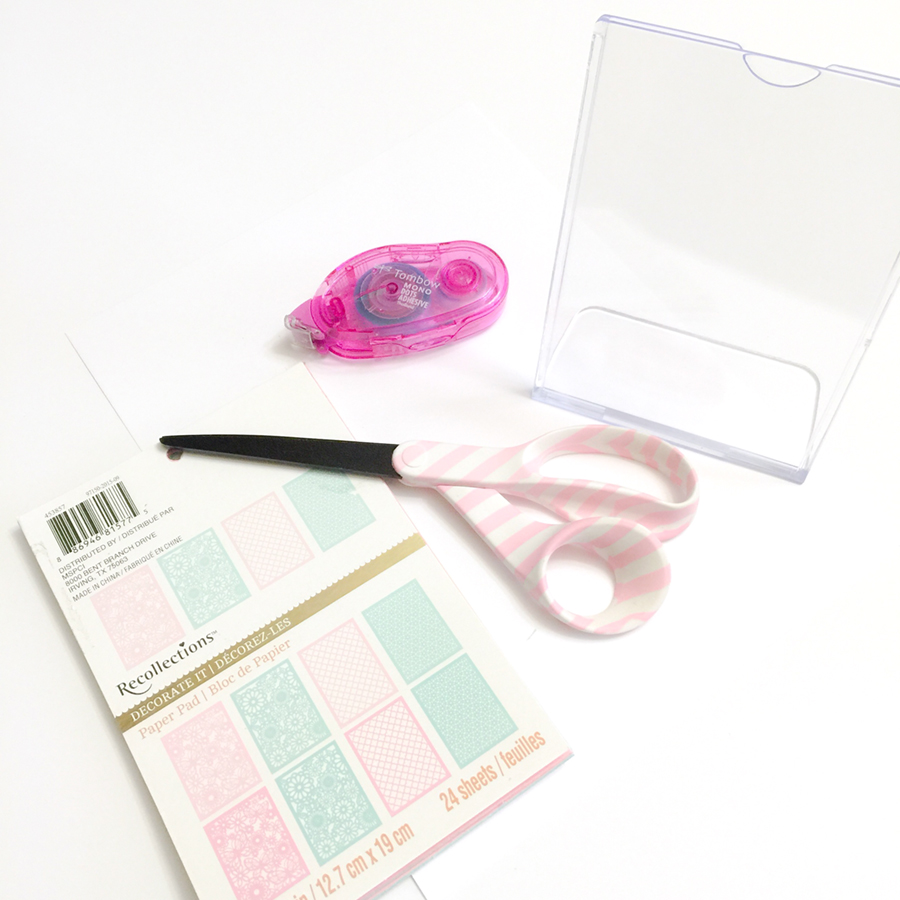 Note Holder Tutorial Supplies:
slanted desk sign holder
scissors
decorative paper
Tombow Mono Dot Adhesive
decorative elements
Tombow Mono Liquid Glue
ribbon
Post-it-notes
Whatever size stand you use, cut your paper according to the size of the stand. Glue the papers together. I used a solid white card stock and lacy paper. Slide paper in the desk sign holder.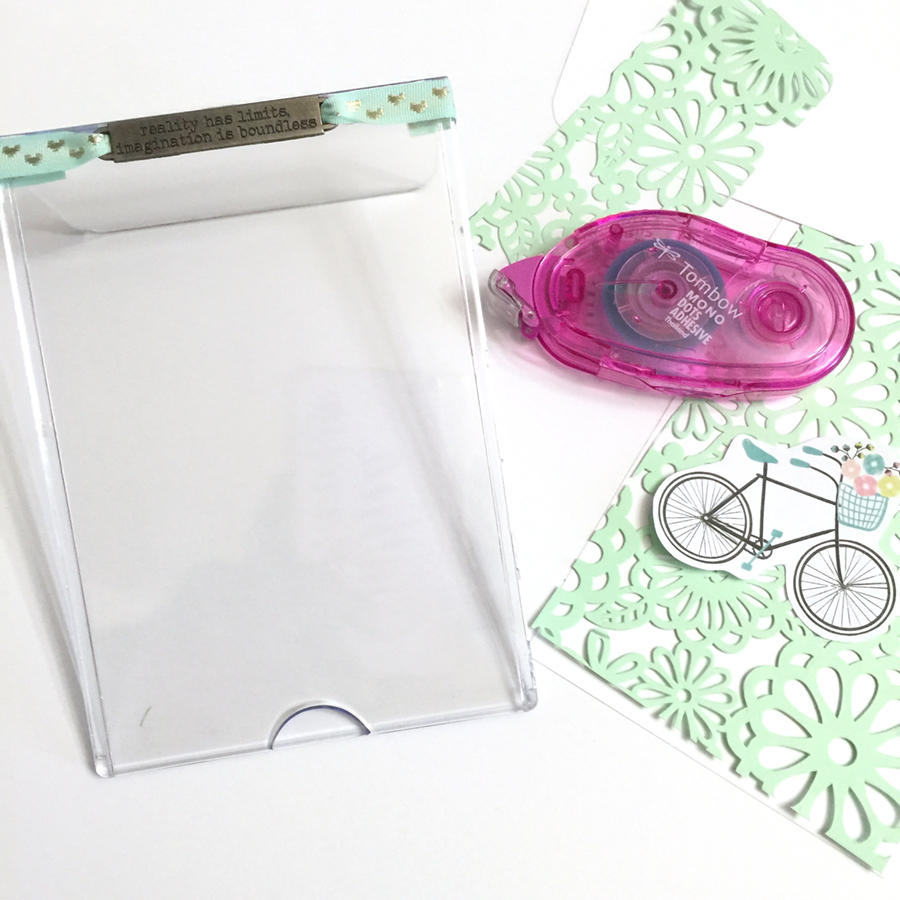 Cut the paper to size for back of stand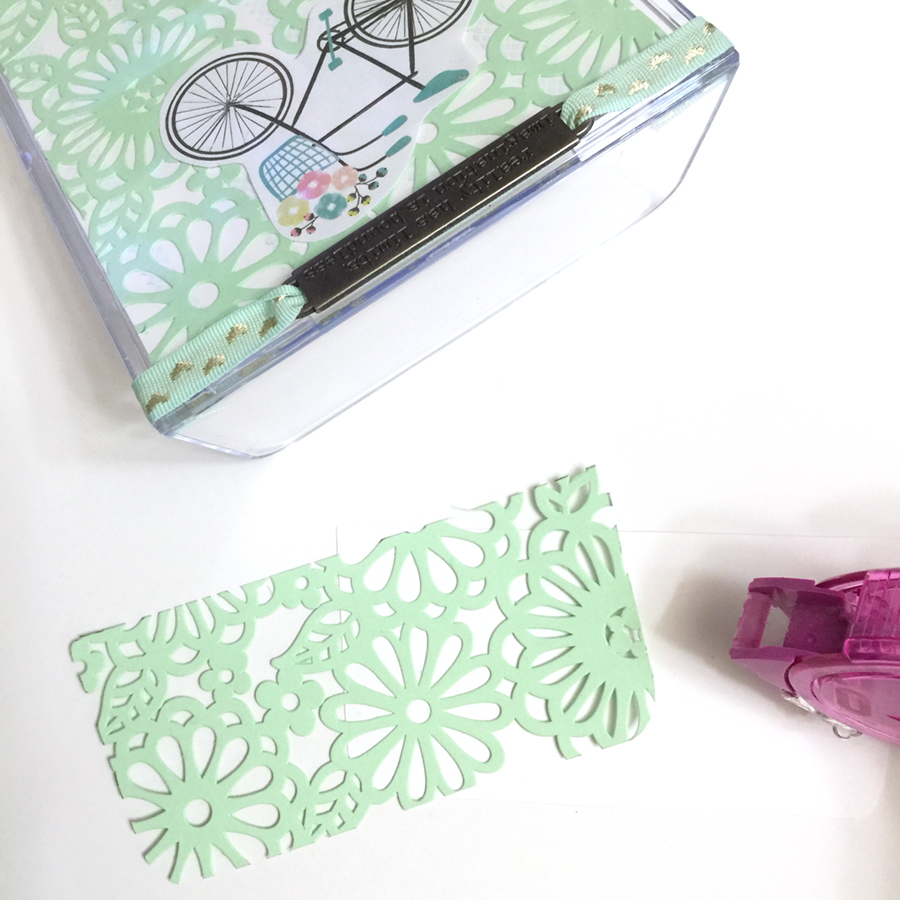 Glue paper to back of note stand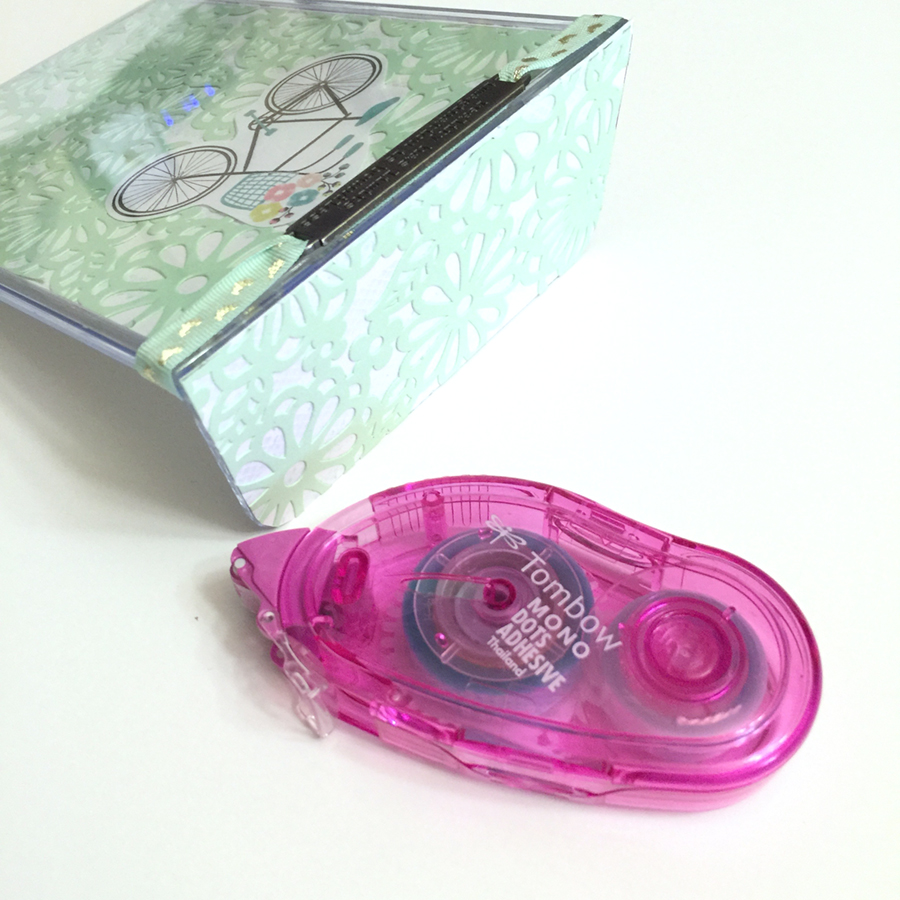 Take a strip of foam to hold the  notes together add ribbon half way down and glue on the post-it.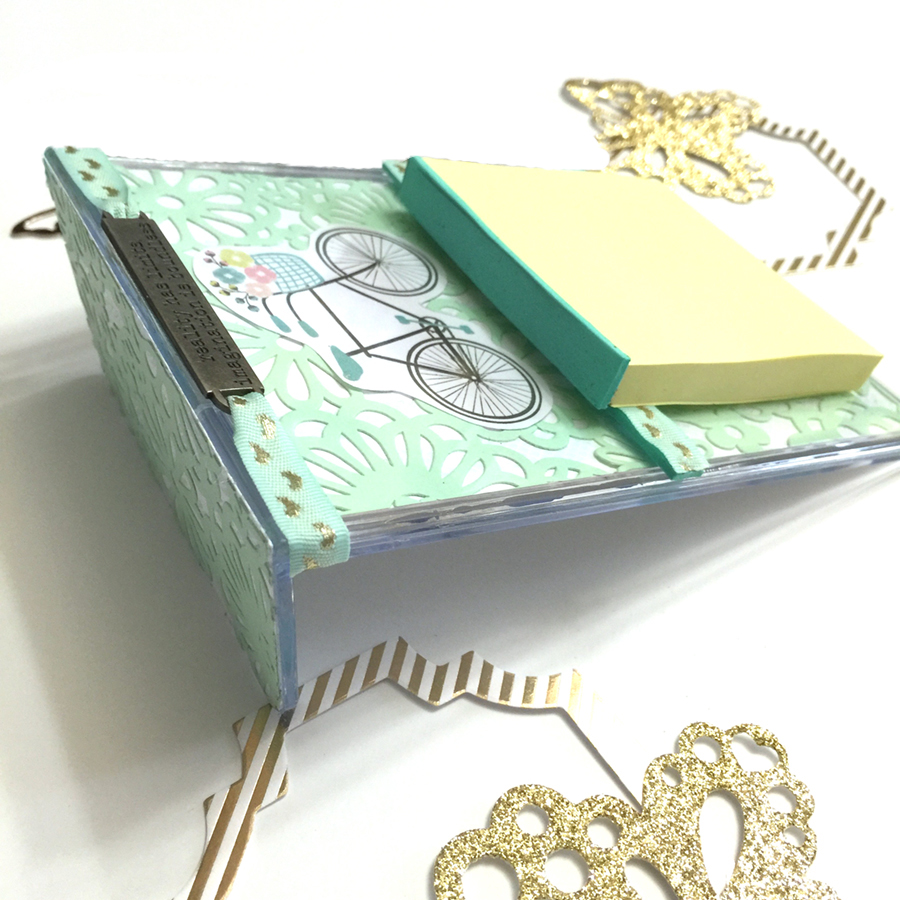 Using the Tombow Mono Liquid Glue, glue on tiny clothes pins on the back of the stand to hold important notes.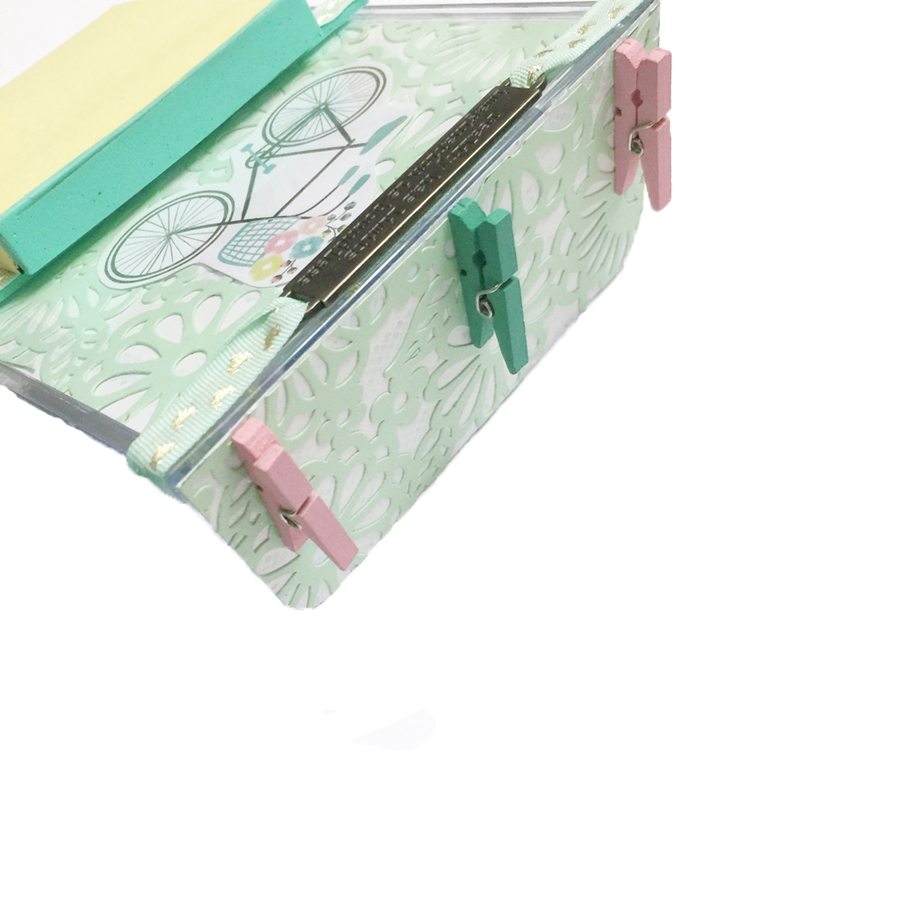 Here is the Note Stand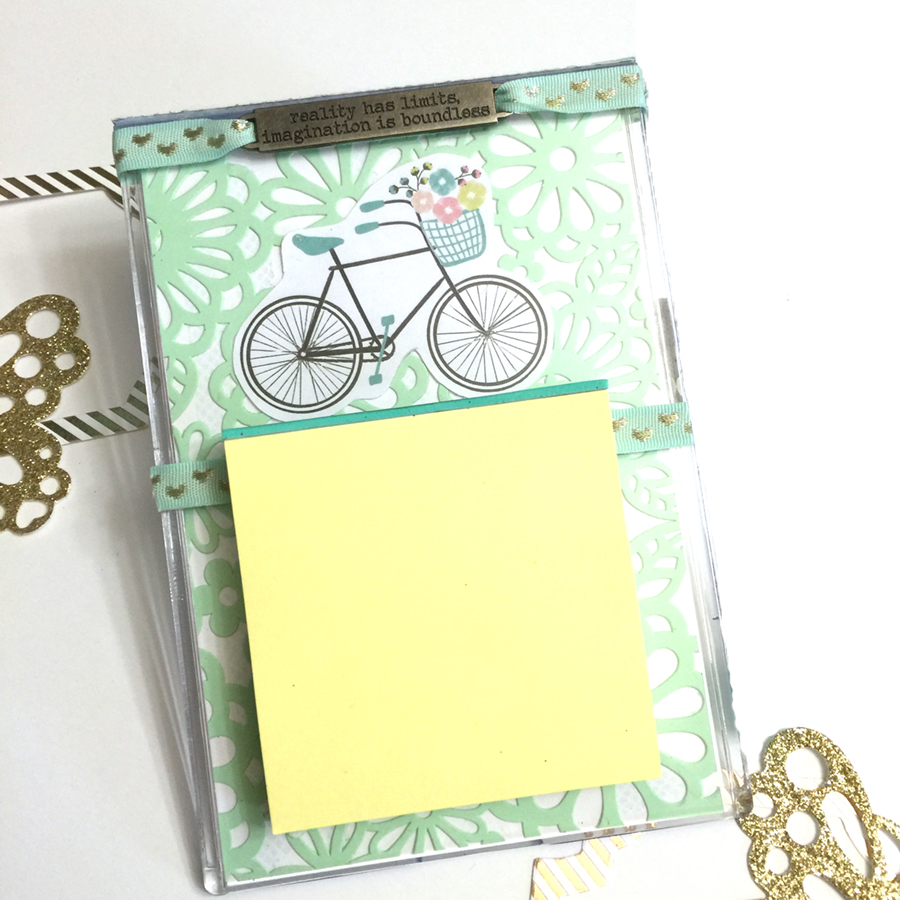 Make sure you stock up on supplies at TombowUSA.com