Hello friends! This is Smitha here today and in honor of National Read Across America Day I wanted to create a colorful quote art inspired by Dr.Seuss. I wanted something that was whimsical and had tons of colors and I will show you below how I brought it all together.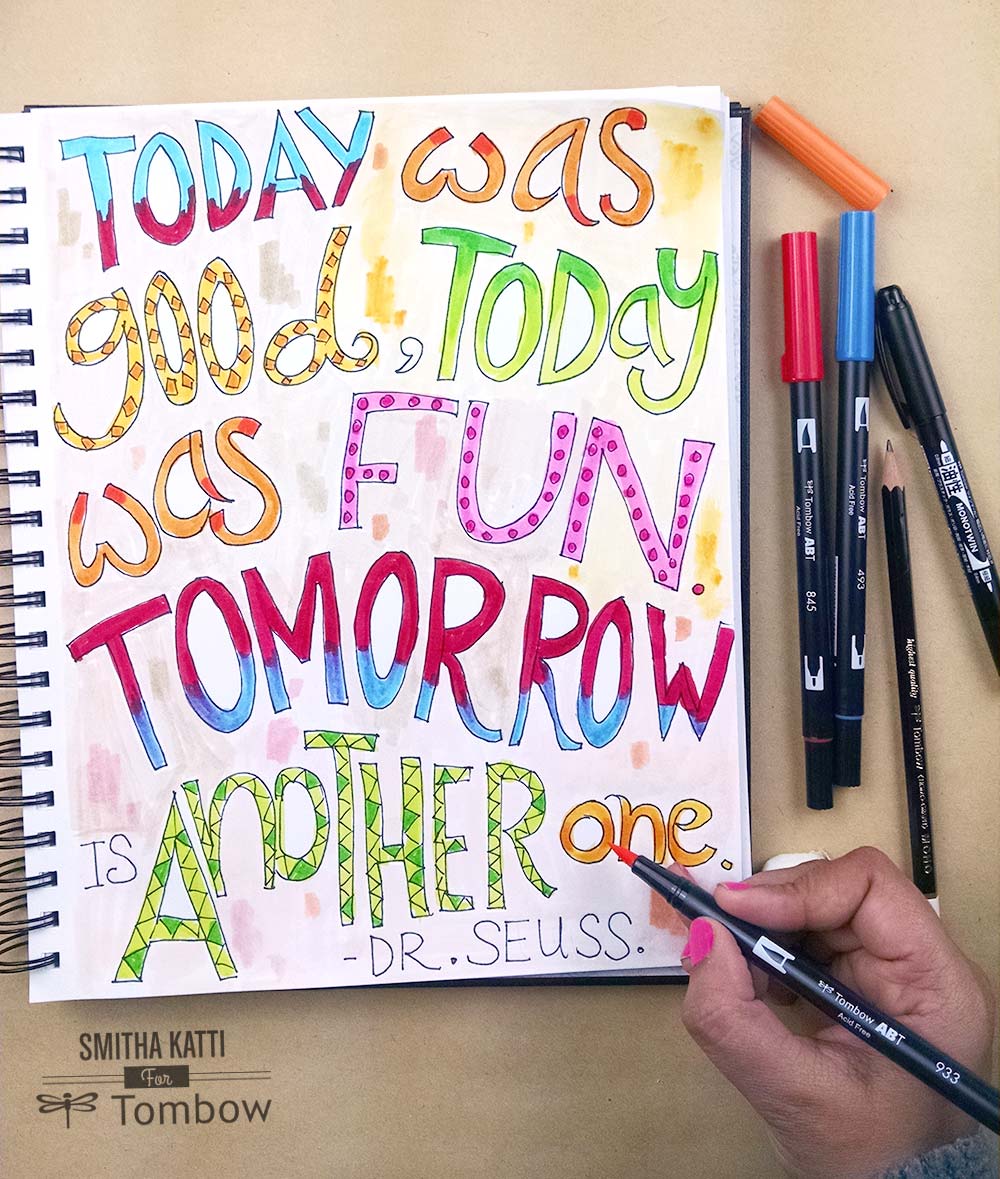 Like all projects, I start with a blank page in a sketchbook. I am using a Heavyweight 70lb paper here that is good for blending Tombow Dual Brush pens on. But I first I start out with a rough pencil sketch using a Mono Drawing Pencil 6H.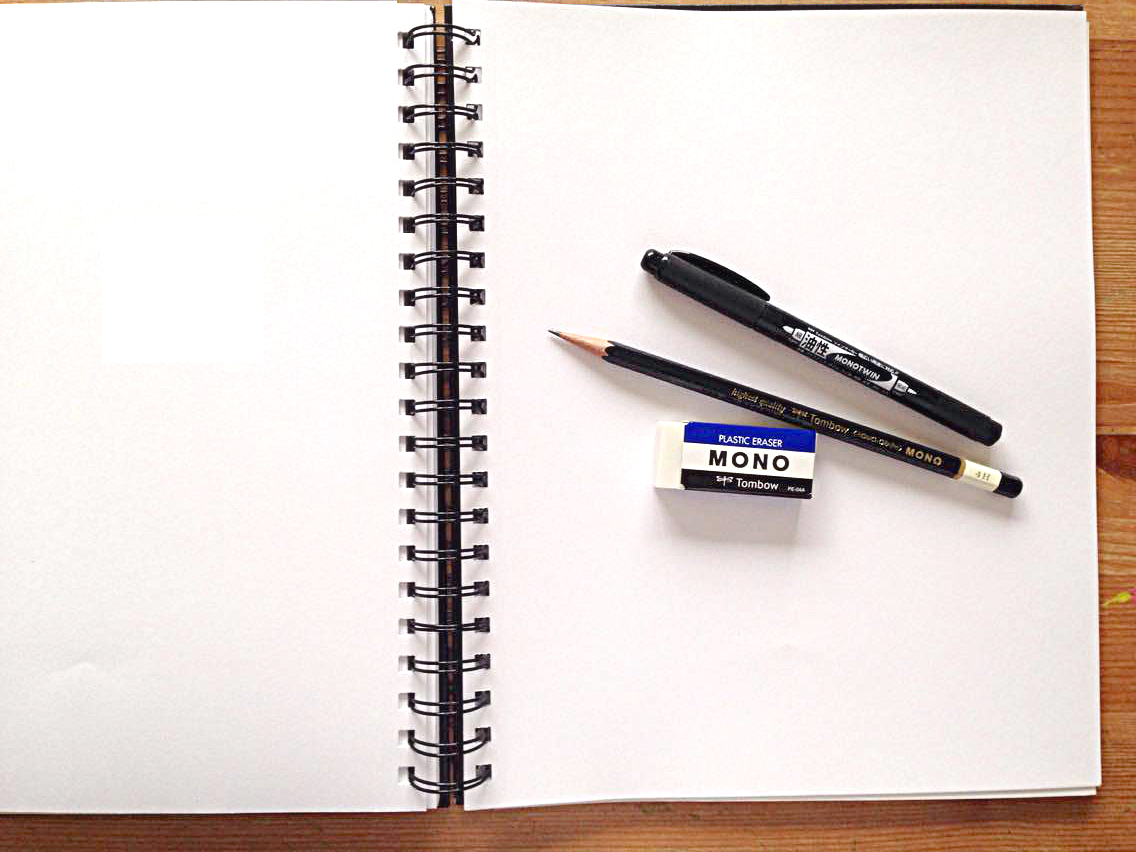 These three items below, are my all time go time pen drawing supplies. I always reach for the Mono Drawing pencil 6H to draw a rough sketch. This pencil is super light in grade and very easily erasable. To erase the pencil marks after I have inked the project, I use the Tombow Mono Eraser NP because it is a great eraser that does not break the paper. The Mono Twin Permanent marker is a great oil based pen to do your pen illustrations with. Since it is oil based, I use it all the time when I plan to color in my illustrations or words. This way, I am completely sure that if I add color on top of the black pen lines there will be no bleeding.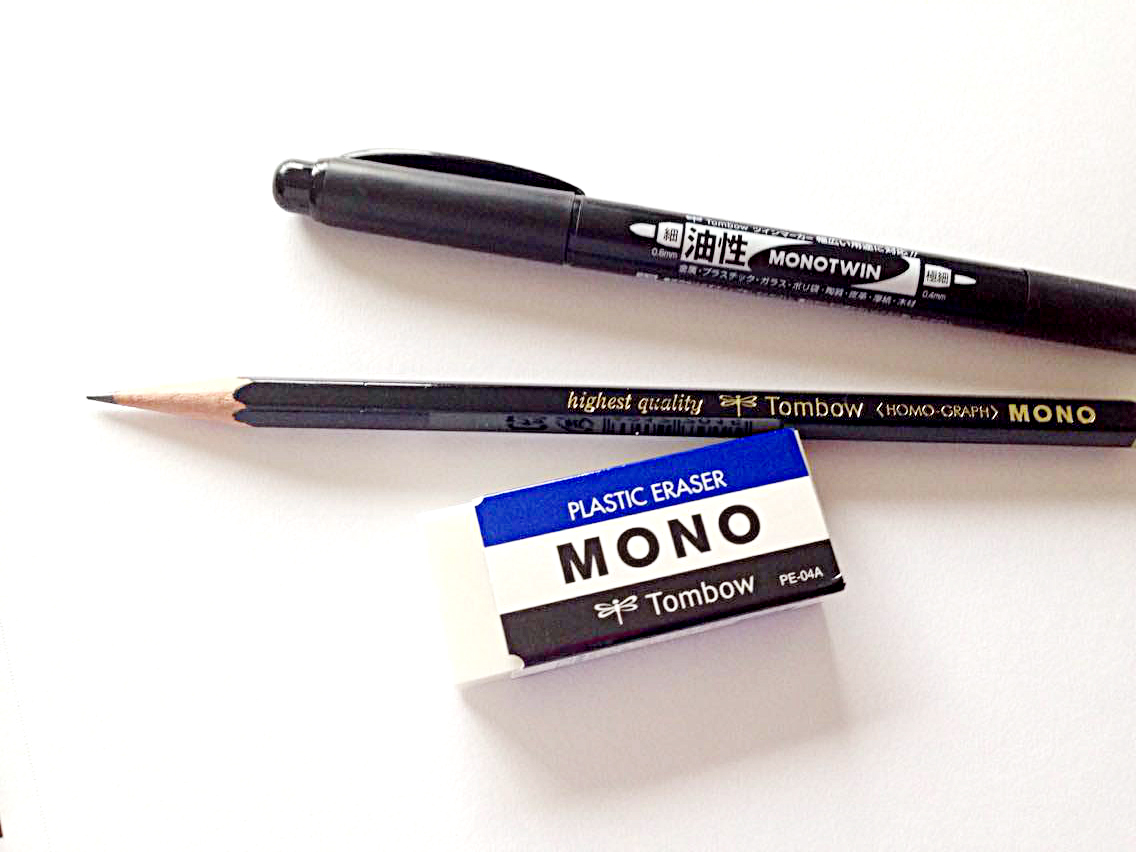 I hand draw my quote and then color it in using Tombow Dual Brush pens and you can watch a quick timelapse of it in the video box below. Enjoy!
I hand lettered this Dr. Seuss Quote in a fun font into my book. I used a big fun outlined font so that I could color it in easily.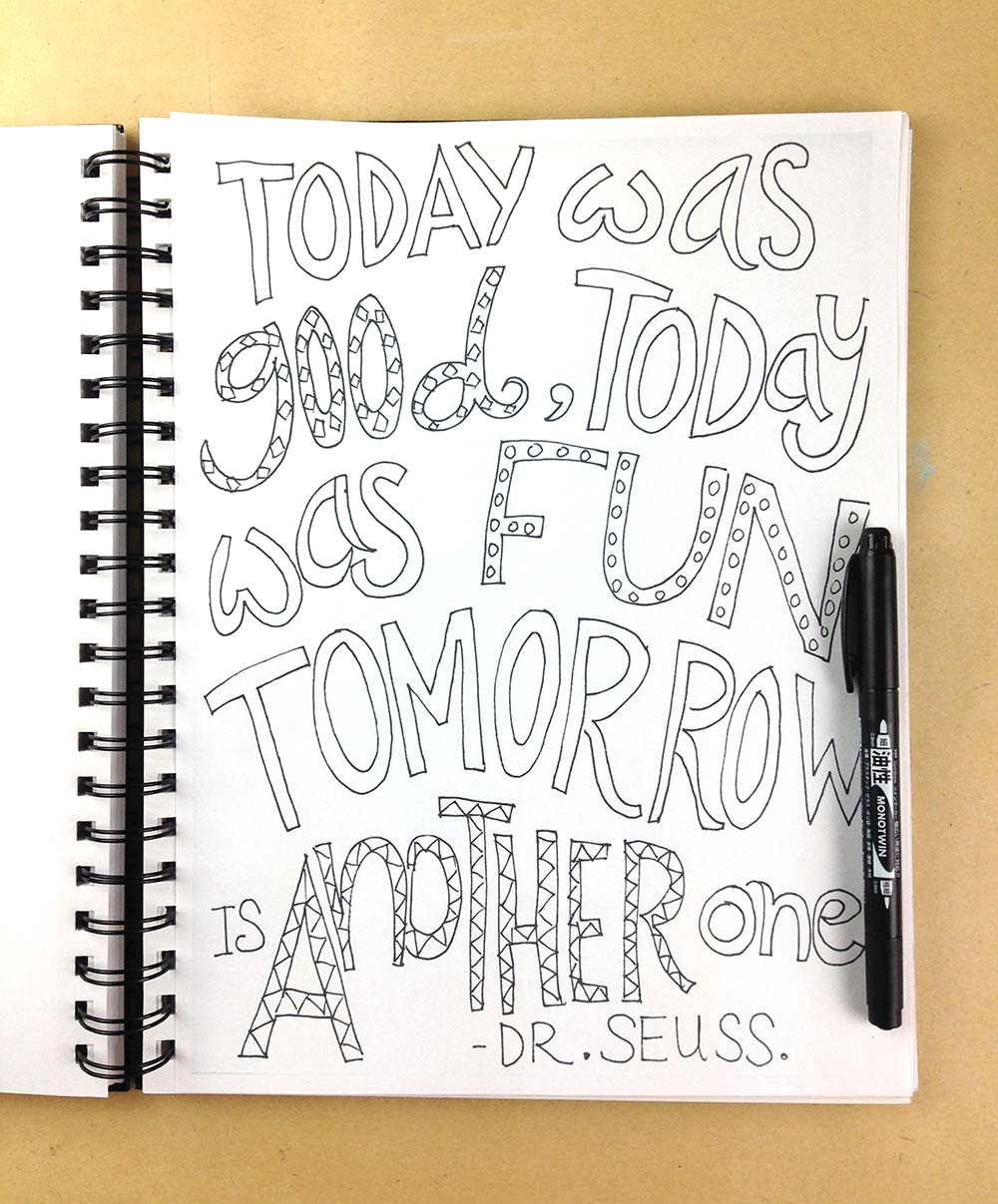 I used the Tombow Dual Brush pens for coloring today. They come in such beautiful colors to chose from! I used the lighter tones to create a multi color yet soft background. Next, I used two colors per word and either blended the two colors or add dashes of one color onto another. I made this as colorful as I could. I enjoyed creating this project in honor of National Read Across America Day and I hope you had fun too!