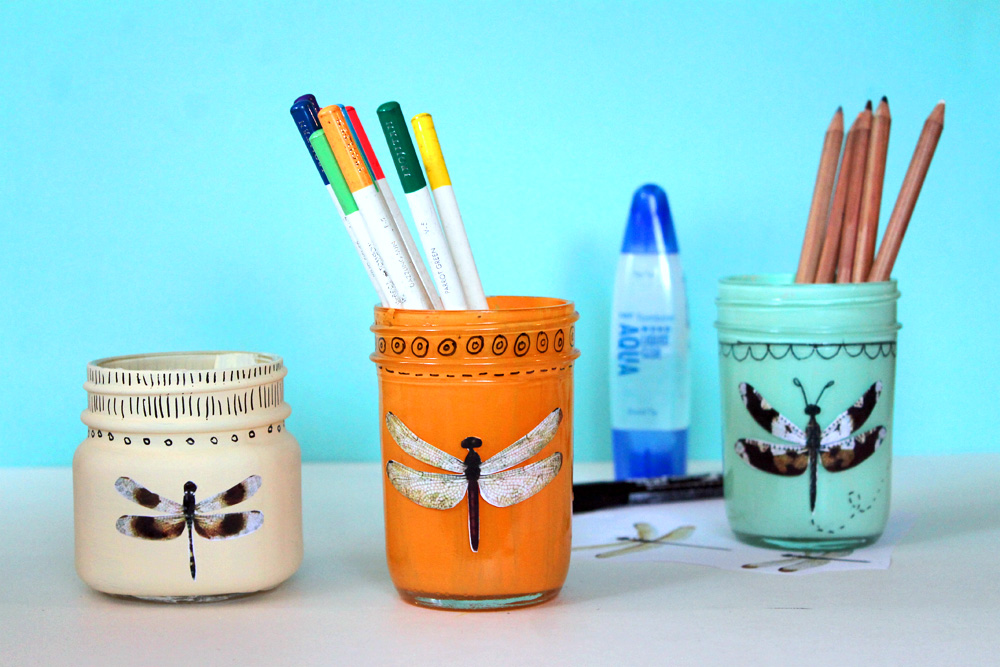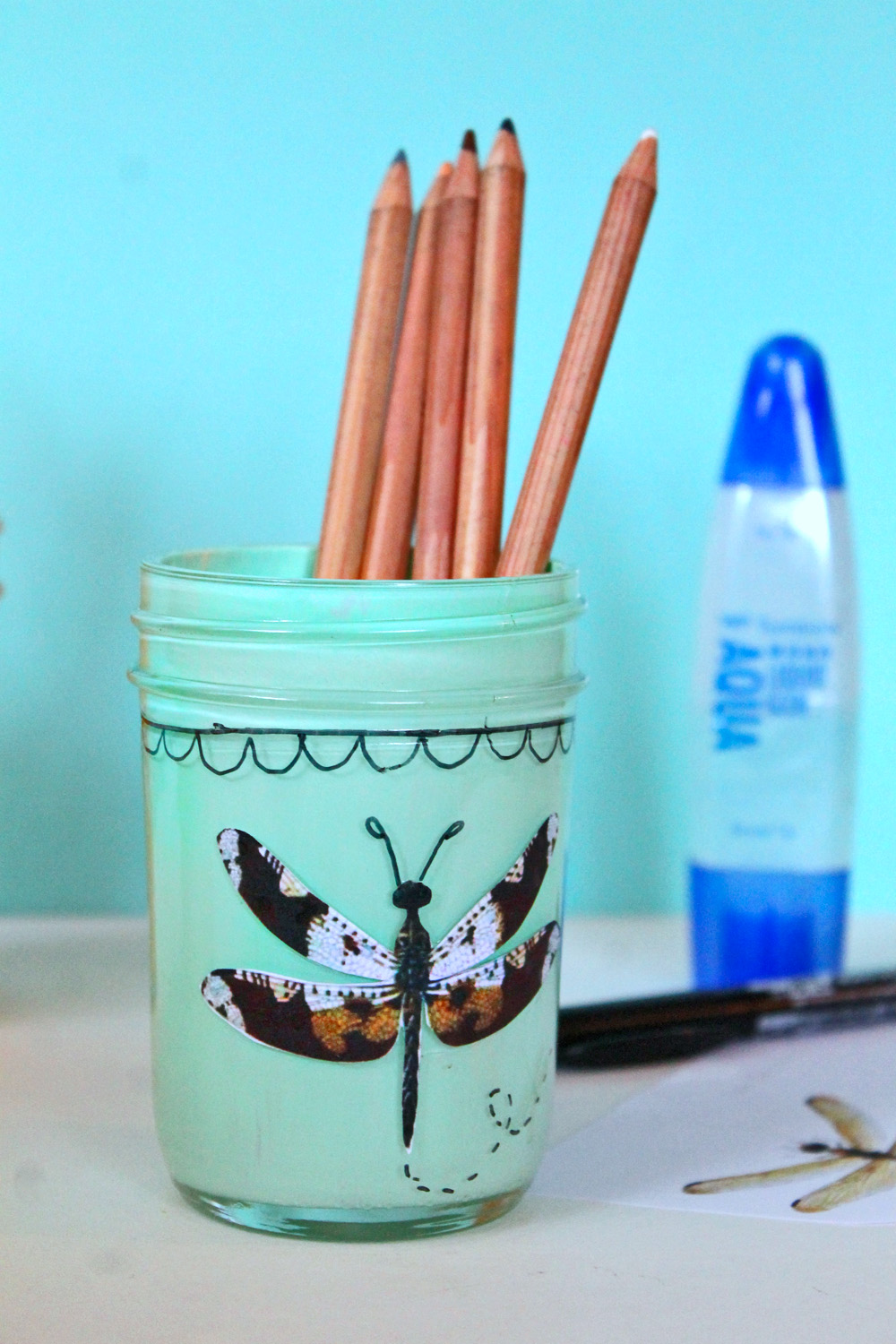 Hey y'all, Katie here with a fun new project! Today I am showing you guys how I restyled these mason jars. I wanted to give them a fresh, fun look inspired by Spring colors and dragonflies!
Fun fact: Did you know that Tombow means dragonfly in Japanese?  It's true, and that is why their logo has a dragonfly on it. For today's project, I downloaded some dragonfly clip art to print out and use.
Supplies: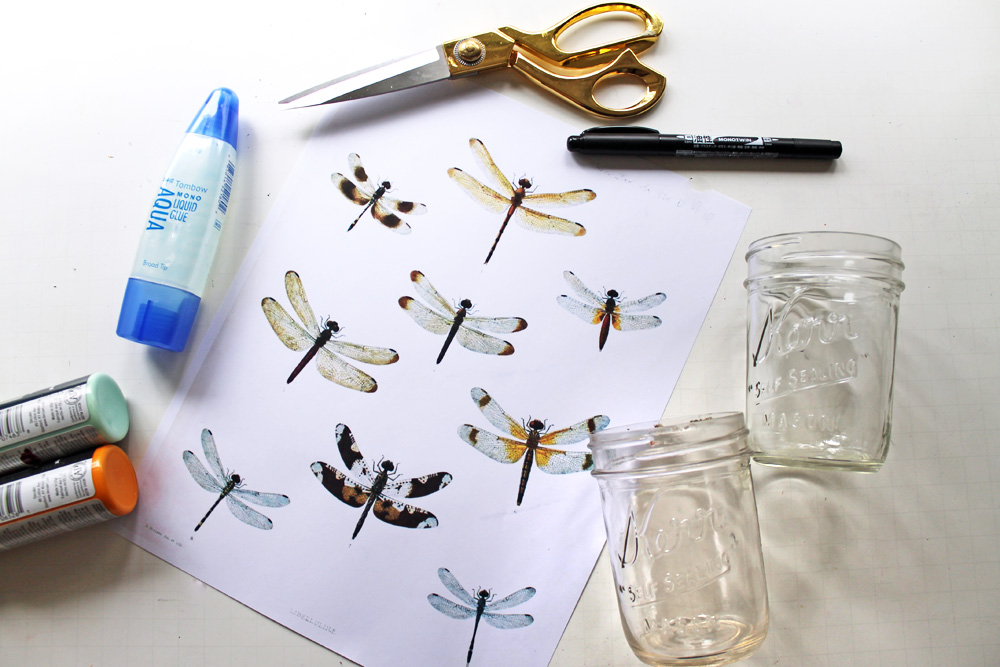 Step one:
Color your glass jars! I actually did this with acrylic paint (because I wanted a more opaque color), by painting the inside of the jar, however Beth has a really great tutorial for tinting the jars with Dual Brush Pens which you can find here!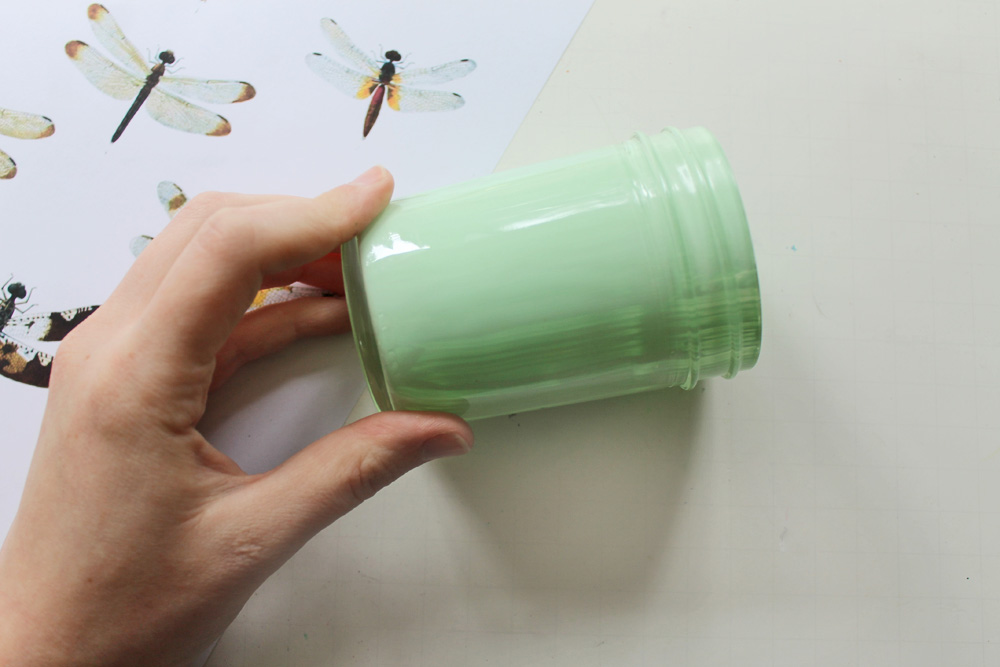 Step two:
Cut out your dragonfly clip art. Apply MONO Aqua Liquid Glue to the back side of the paper dragonflies and place them on to the jar fronts. The MONO Aqua dries clear, so if you get any on your jar, you won't be able to see it once it dries.
You can also brush some of the MONO Aqua over the top of your dragonflies to seal them.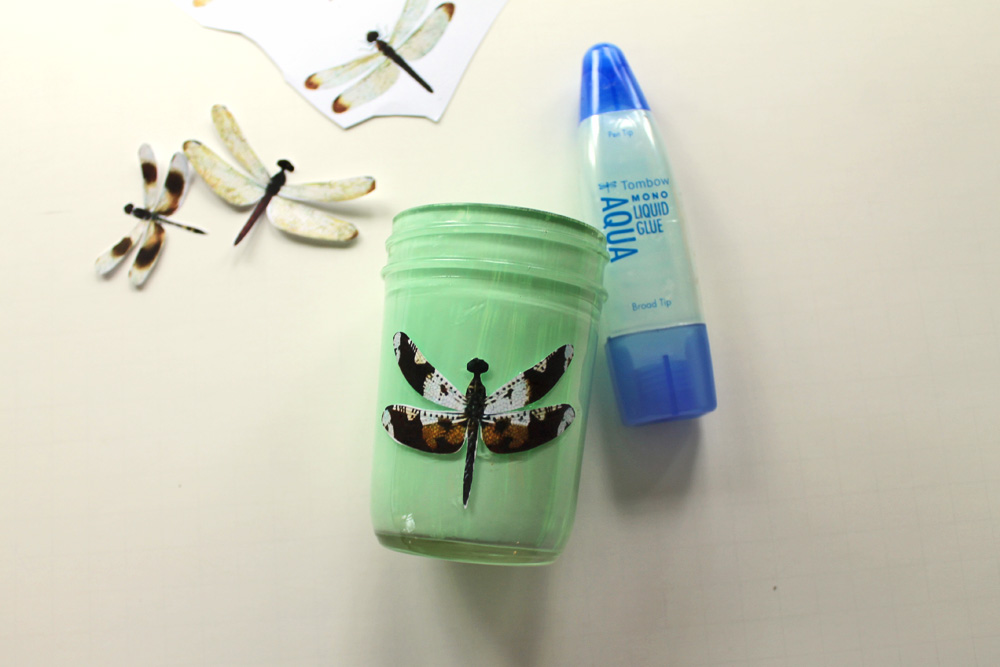 Step three:
Doodle around the tops of the jars using a MONO Twin Permanent Marker. I also added a little "flight path" to one of my dragonflies for a whimsical touch. And you're done!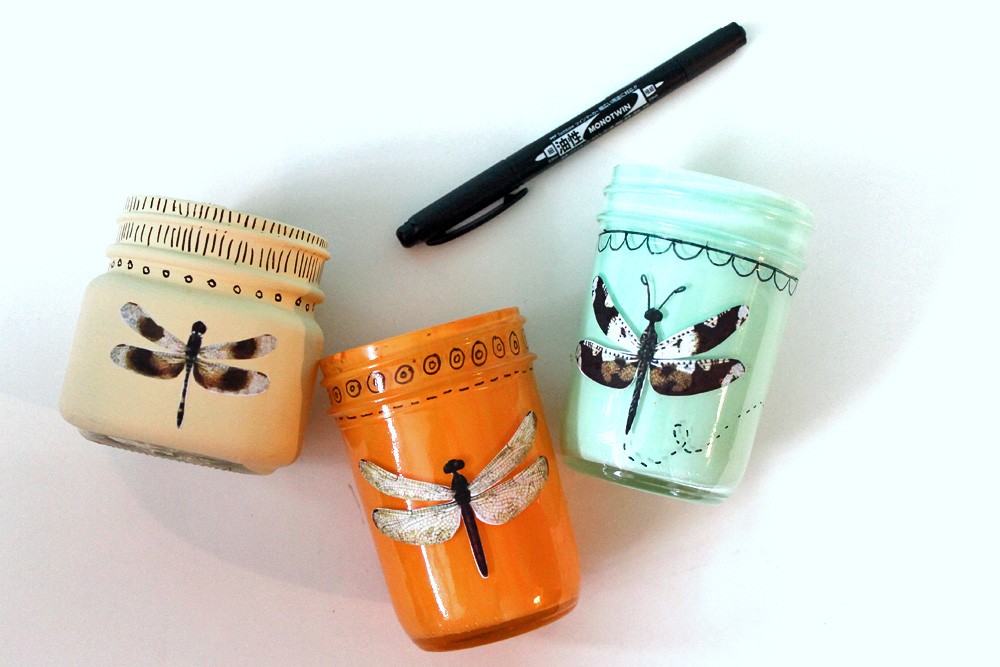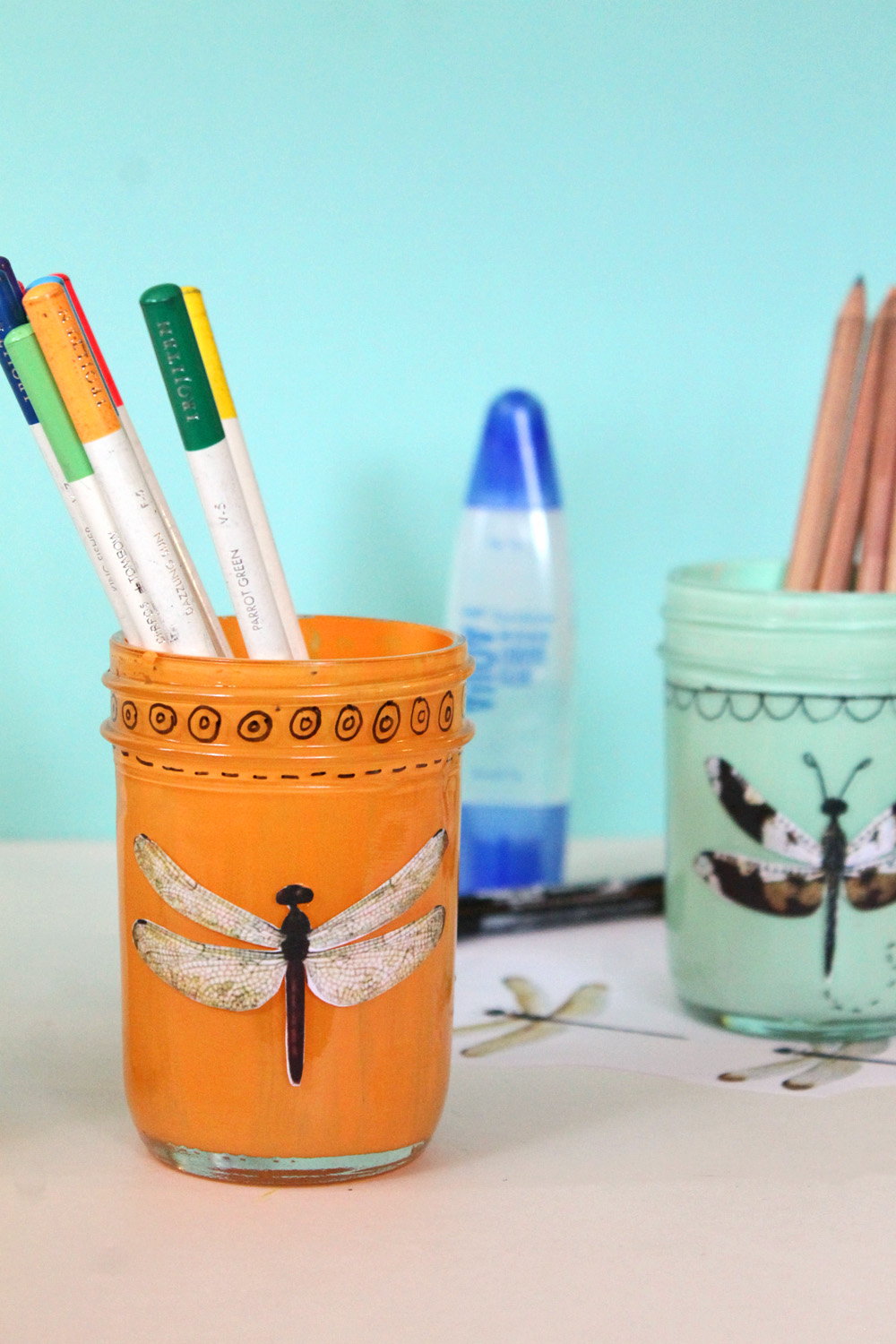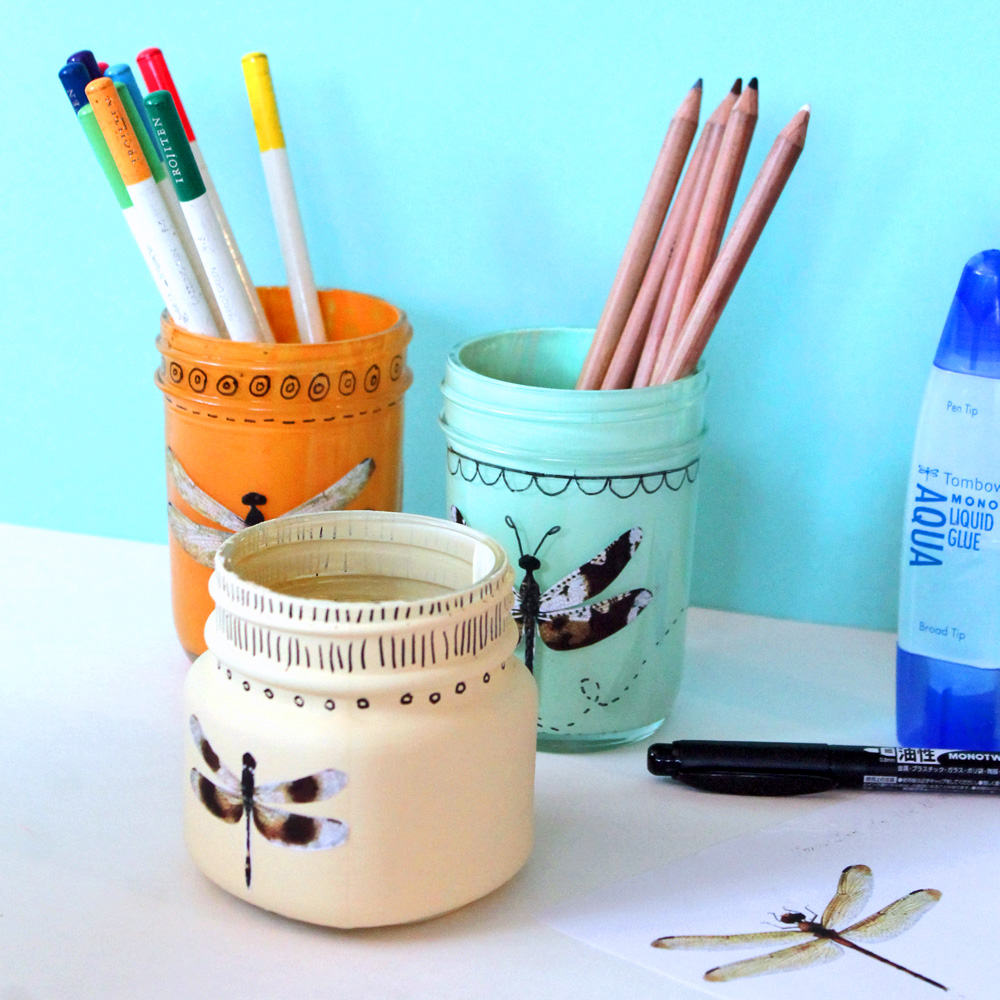 Right now I'm using these fun jars to hold supplies on my desk, but I also think this would be super cute to do to a larger jar to use as a vase for Spring flowers!
Thanks for stopping by! Remember- if you make any dragonfly projects inspired by this be sure to Tombow and me on Instagram so we can see your amazing work.
Happy Spring!