Hello Tombow Fans! This Jennie. Today I'm going to talk about the new scrapbooking trend, Traveler's Notebooks. A Traveler's Notebook is a leather cover with a band to put a notebook inside. In the incredibly nice National Scrapbook Day package that we received from our friends at Paper House, DCWV, Papercakes by Serena and Amy Tangerine, we received a nice notebook from Amy Tangerine that fits in the Traveler's Notebooks. They are easy and quick, perfect for beginners. These little spreads are perfects for projects on the go. Just get your notebook, a 6×6 paper pad, a few embellishments and the Tombow Mini Power Tape. I also like to throw washi tape in my kit because I love it!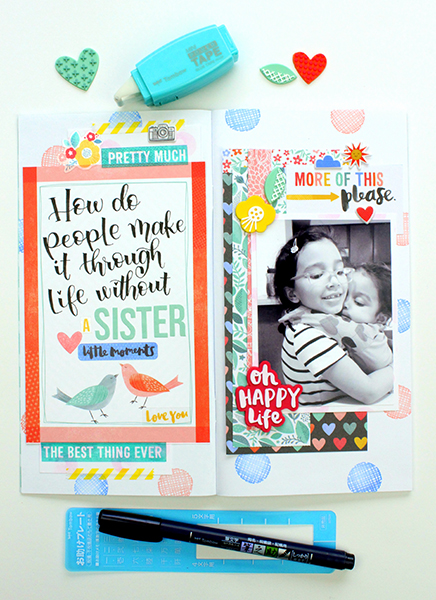 These pages in this notebook were blank so I used the Amy Tangerine Stamp Set to stamp circles in the background. The papers are from an Amy Tangerine 6×6 Paper Pad. We also got Puffy Stickers in my package which are my favorite thing right now!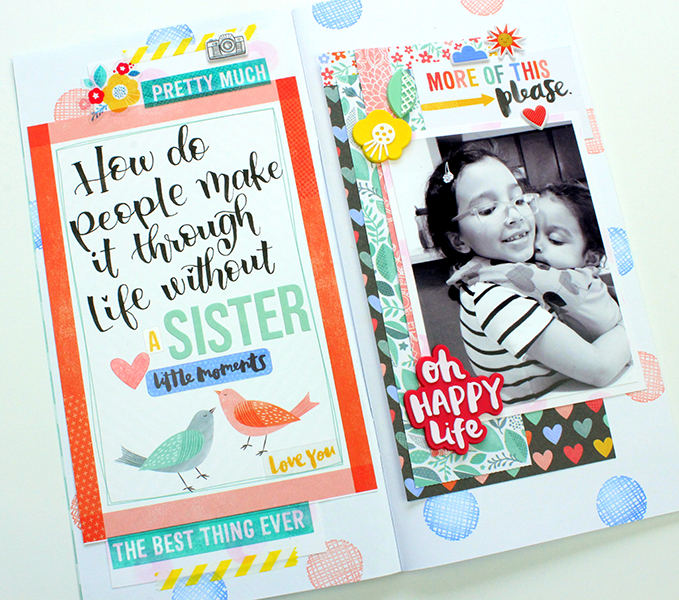 To letter this quote I used the Tombow Fudenosuke Calligraphy Pen Hard Tip. I like to letter on scrapbooking paper because it tends to be smooth enough for the pen to glide. If you are interested in trying out lettering you can download these FREE Lettering Guides from Tombow's website. The Fudenosuke Calligraphy Pen packages come with a little ruler that is meant to write well-spaced Japanese characters. I like to use this ruler to line my alpha stickers before sticking them down.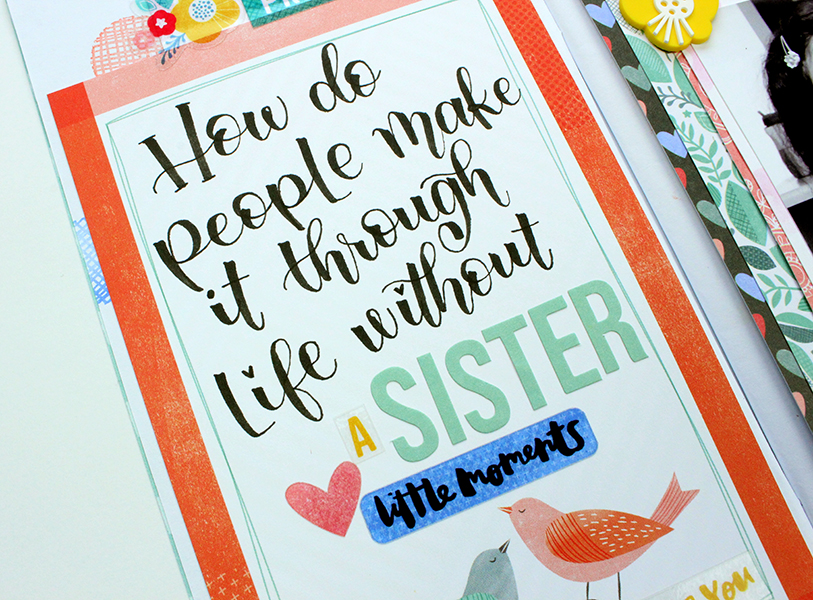 To glue rubber pieces I used the Tombow Xtreme Permanent Adhesive. I also use this adhesive to glue resin.And it's perfect for acetate because it's clear.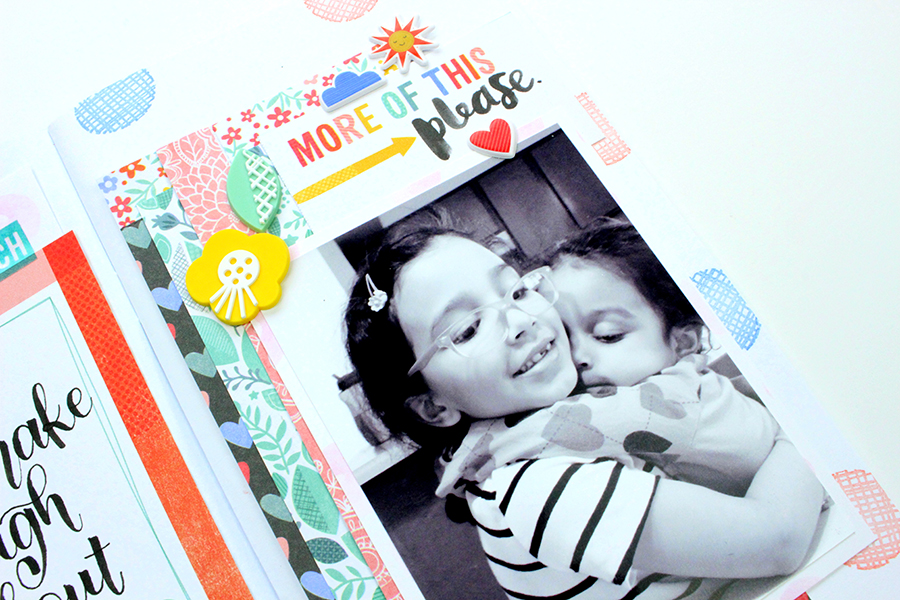 I hope you enjoyed this little spread. Let us know if you love Traveler's Notebook using the hashtag #tombowusa and by tagging us on Instagram @tombowusa!