Hi Tombow Friends! This is Jennie! I love all kind of crafts and I create depending on my mood and what I'm into at that moment. One craft that I always go back to is memory keeping. To document my year I use Project Life and occasionally I use mini albums and traveler's notebooks. I'm going to share with you 5 easy tips for better memory keeping.
Supplies:
Photos
Paper, Album or Traveler's Notebook
Tombow MONO Adhesive+ Permanent
Embellishments
Tip #1: Find a method that works for you:
For my memory keeping I use Project Life. I use a weekly format but with Project Life you can document monthly or by special occasions. They require more supplies and time but they dig deeper into your life. You can use a smaller format like Traveler's Notebooks. These are great to take on the go and document trips or smaller aspects of your life. In a pouch you can keep washi tape, a small adhesive like the Tombow Power Mini Glue Tape to glue random ephemera and photos and pens like the Tombow TwinTone Dual Tip Markers or Tombow MONO Drawing Pens. You can go very traditional with scrapbook layouts.
Tip #2: Write Your Story:
Photos are great! But some details can get lost in the way. Even though a picture could be worth more than a thousand words you can write about your feelings towards that moment and the people surrounding you. Every once in a while use your handwriting. It will be more meaningful to your family than a nice computer font or the typewriter. You can also write letters to your future self, family or friends. I like to add a little splash of color with the Tombow TwinTone Dual Tip Markers.
I love using the Tombow MONO Adhesive+ Permanent for die cuts and gluing photos.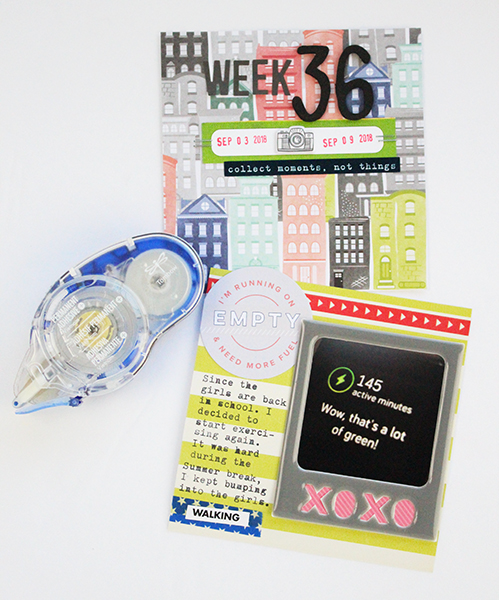 Tip #3: Add Video!
Adding videos to your memory keeping is really easy! I use QR Codes to share Holiday Videos, School Activities and 1 Second A Day. One Second a Day it's an app that let's you create a video using one second of each video. I like to create these monthly. Copy the link from Google Photos, YouTube or Facebook Videos and paste it in qrstuff.com. Download the QR Code, print it and use a QR Code Reader App to see the video any time someone is reading your story or looking at your photos.
I love my typewriter but I often make mistakes. The Tombow MONO Air Correction Tape is really flexible. I don't need to take the paper off the typewriter to use the correction tape.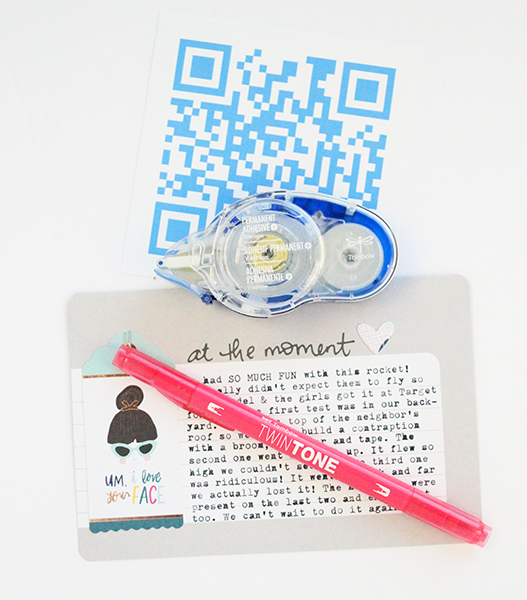 Tip #4: Take Candid Photos
The best photos are those with genuine emotion.
Tip #5: Document the things you love:
Document that great book you are reading, your favorite pair of shoes, coffee mug, recipes, your collections and all the things that you love!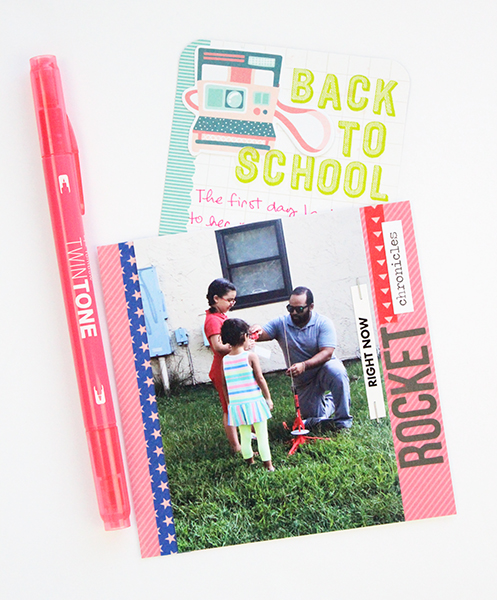 I hope you like this post! Your story is important! Make sure you record it!