Hey guys, Katie here! Have you seen Tombow's newest product? Tombow just released their new MONO Drawing Pens and I'm so excited to be sharing them with you, so today I'm doing a mini product review by using them in my art journal!
The MONO Drawing Pens have already become my new favorite drawing pen.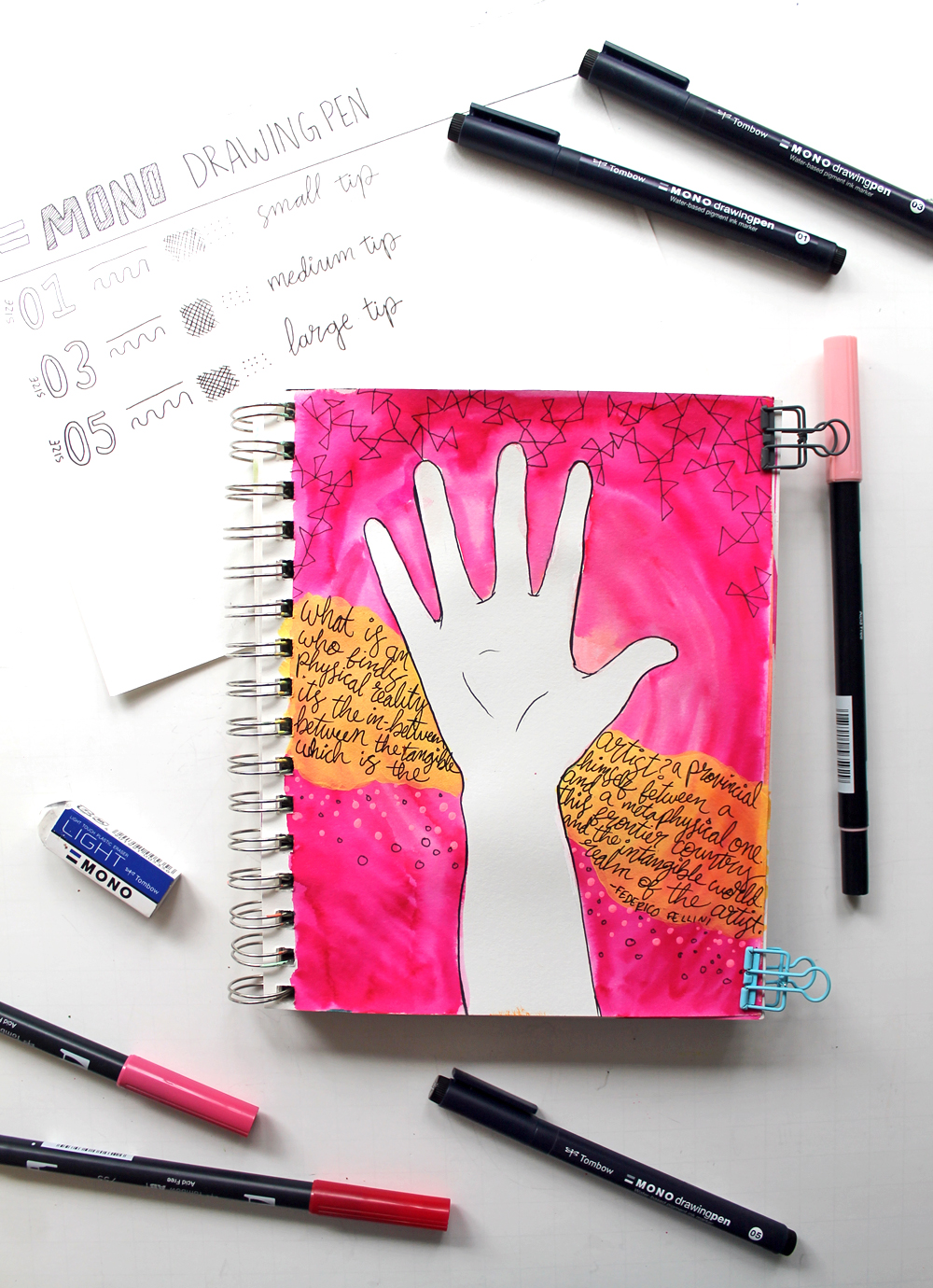 They come in 3 different point sizes – 01, 03 and 05. I created the little info sheet above so I could compare the different sizes before I started using them in my journal.
01 has always been my favorite size pen when I am doing sketches, so I was thrilled to see the MONO Drawing Pens come in that size.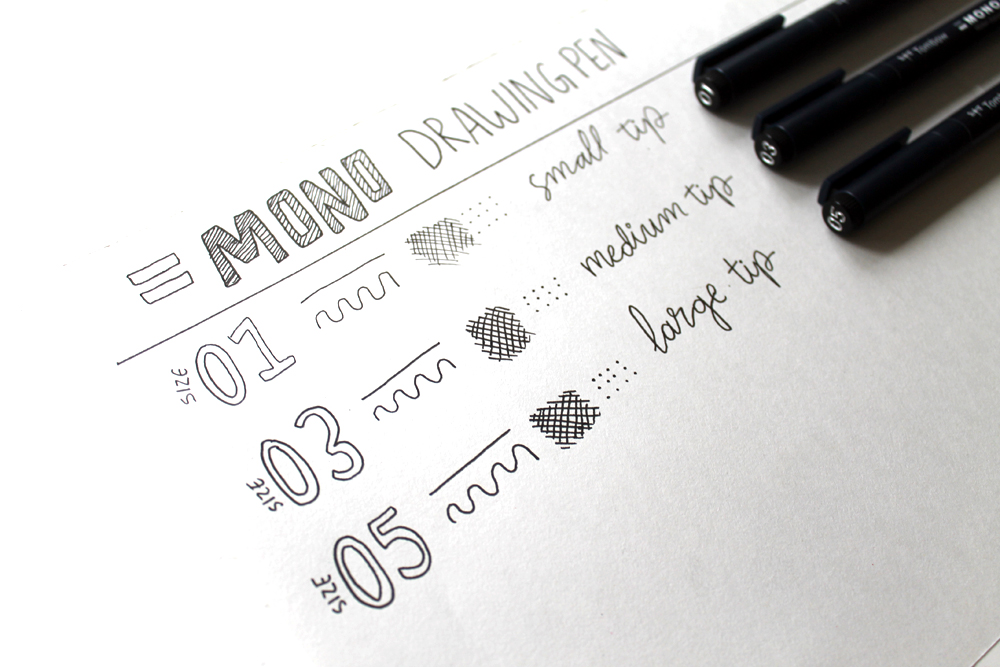 Using the Tombow MONO Drawing Pens in my art journal:
To create this page in my art journal, I sketched out a quick hand drawing using the 2H MONO J pencil and then went over top of it with the 05 MONO Drawing Pen. I like to use the MONO Light Eraser to erase any pencil lines showing.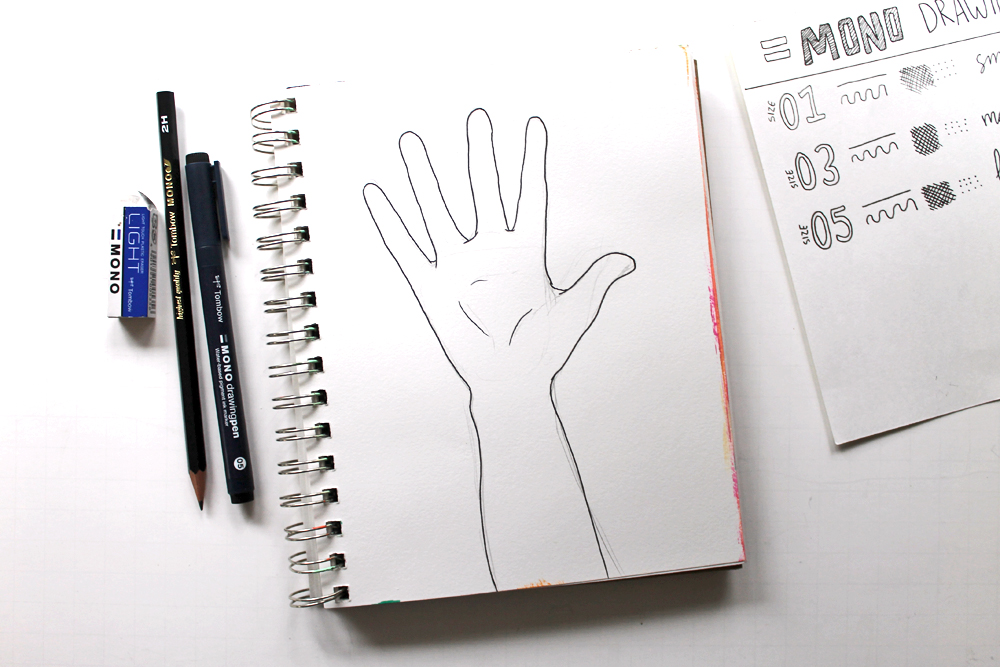 Next I colored the background with 3 shades of pink Dual Brush Pens. This is one of my favorite background techniques:
Color the background with the Dual Brush Pens. Start with the lightest color in the center, mid-tone next and then the darkest shade around the edges.
Take a wet paintbrush and run it over top of the ink, letting it blend together.
Once the background was dry, I used the 01 point MONO Drawing Pen to doodle on some triangle patterns. I love the fine tip of the 01, it's great for detail work.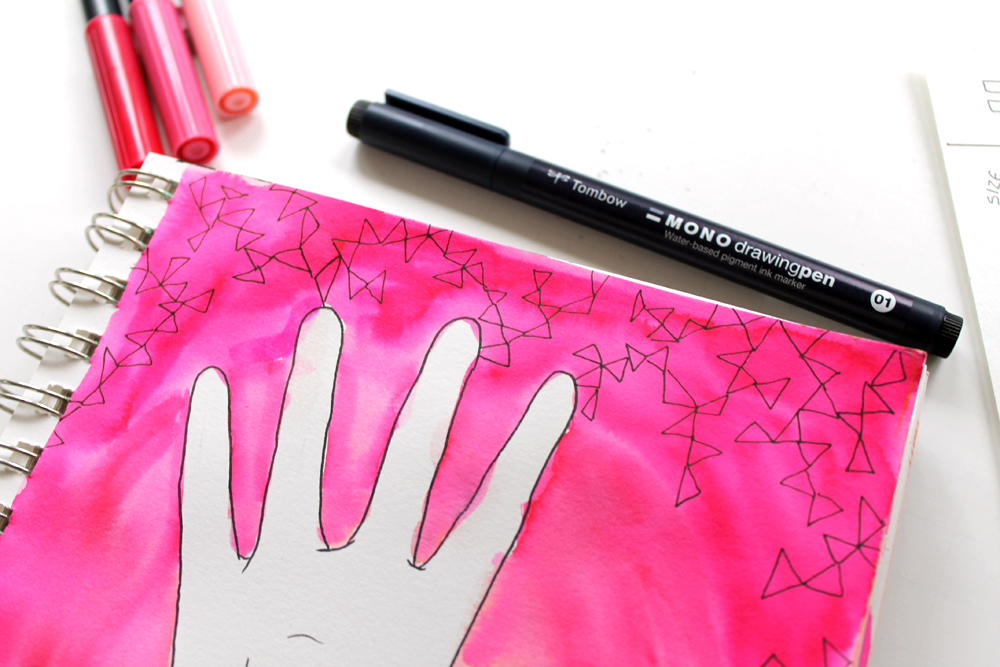 I use a lot of acrylic paints in my journal as well, so I wanted to test and see how the pens worked over top of paint.
First I painted on the yellow band across my page. I recommend waiting for the paint to dry completely. After that I added my journaling over top of the dry paint with the 03 point MONO Drawing Pen, and it wrote super smoothly across the paint!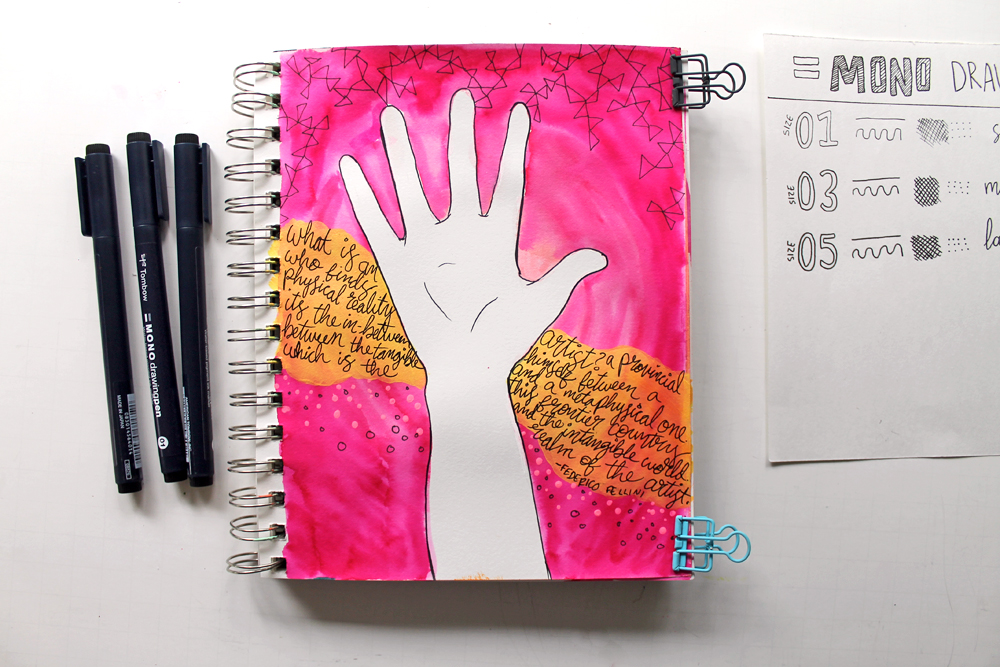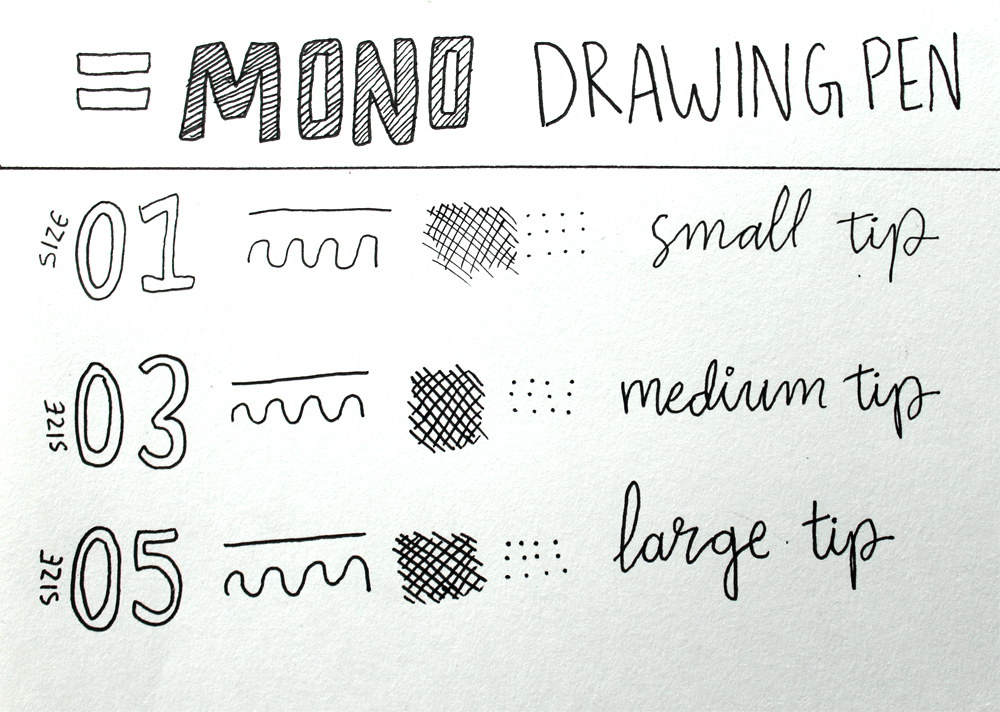 I use fine point black markers in my sketchbook and art journal all the time, so I'm delighted to have these high quality pens to work with!
Thanks for stopping by! Be sure to check out the Tombow blog all week for more ideas using the brand new MONO Drawing Pens!
If you would like to see more art journaling ideas, Take a look at the Art Journal category here on the Tombow blog!