Hello everyone, It's Katie here with my first post of 2019! To celebrate the new Design Team for the new year, we'll each be doing a project based on our styles. My style is very much on the artsy/drawing side, so today I'll be showing you how to create this Mixed Media Art Journal Page using Dual Brush Pens & Gesso!
How to make a Mixed Media Art Journal Background: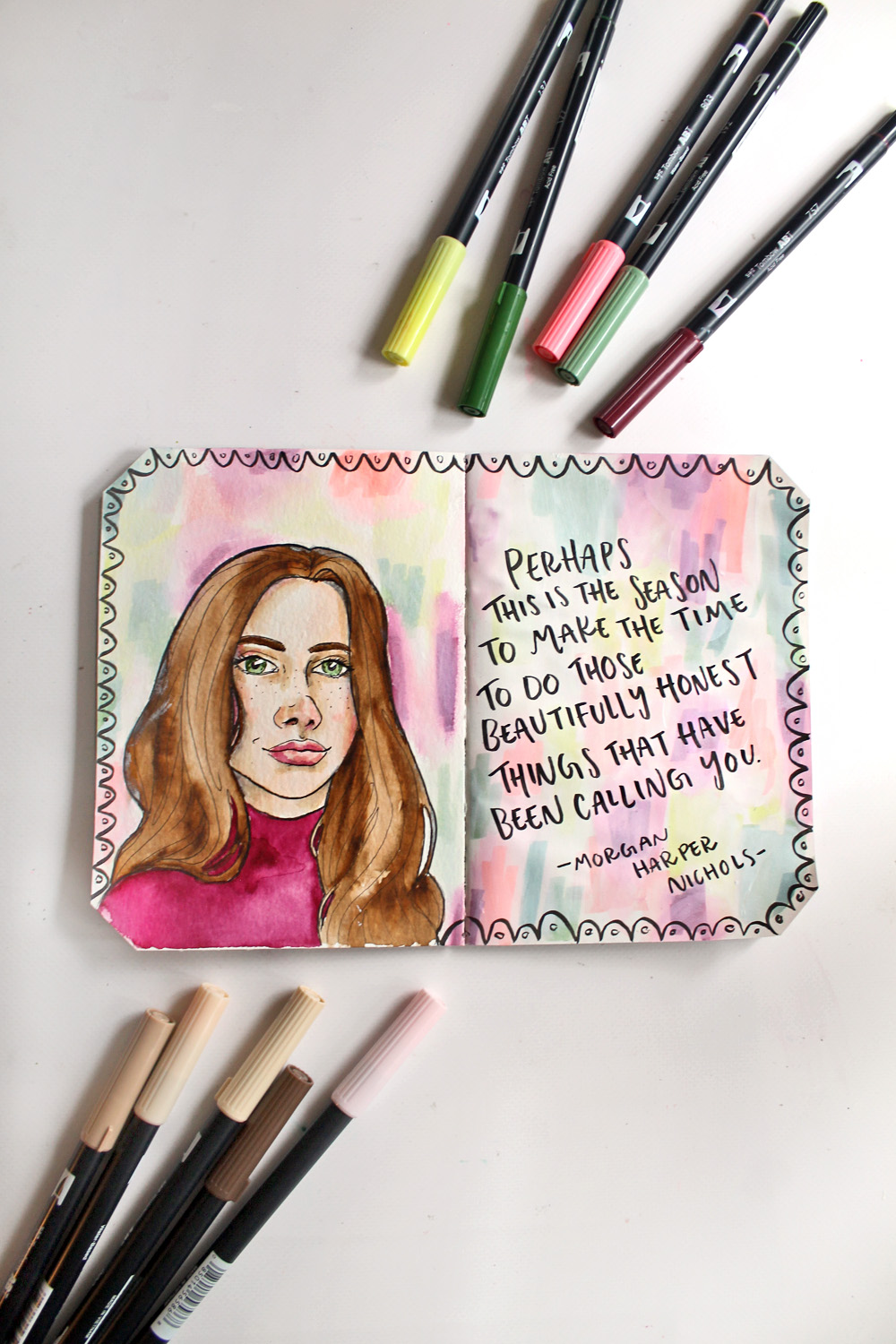 Supplies:
Art Journal (one with mixed media paper or watercolor paper works best for this technique)
Gesso
Paintbrush + Water
Step one:
I'm going to start by drawing my girl onto the page before I get to the background, So, begin by sketching your subject onto the page using a MONO Drawing Pen. I love the detail you can get with the 01 tip.
Here are some good tips for using the MONO Drawing Pen in your Art Journal.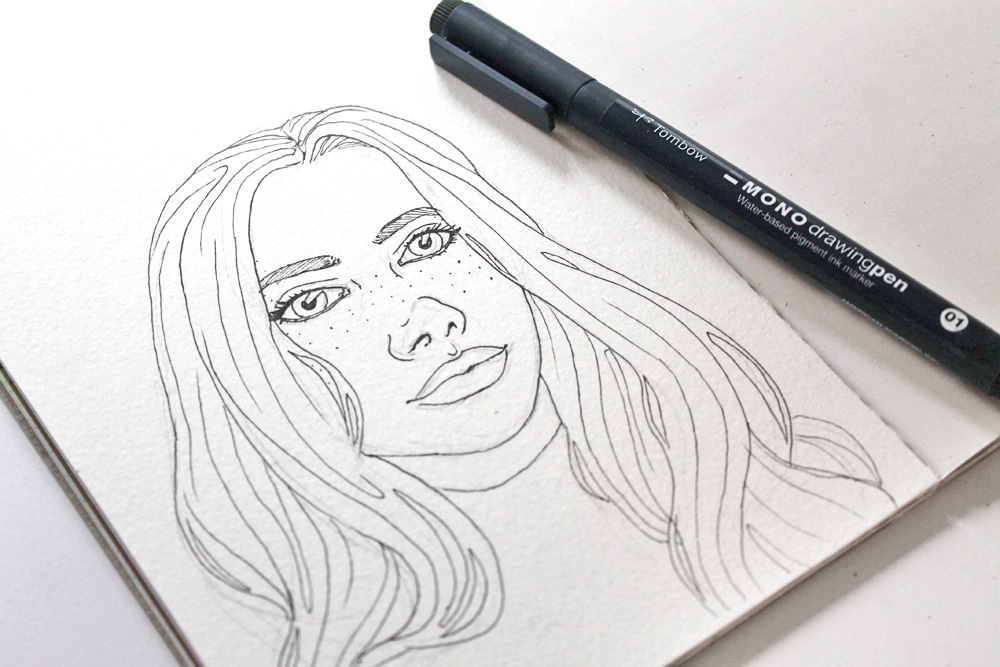 Step two:
Next, apply color in your sketch using Dual Brush Pens. We'll be brushing over them with water, so you don't have to get too detailed with the color, as you can see in her hair, I just added streaks of color.
To color in my girl I used these Dual Brush Pen colors: 969, 992, 910, 990, 761, 803, 131, 757, 177, & 192.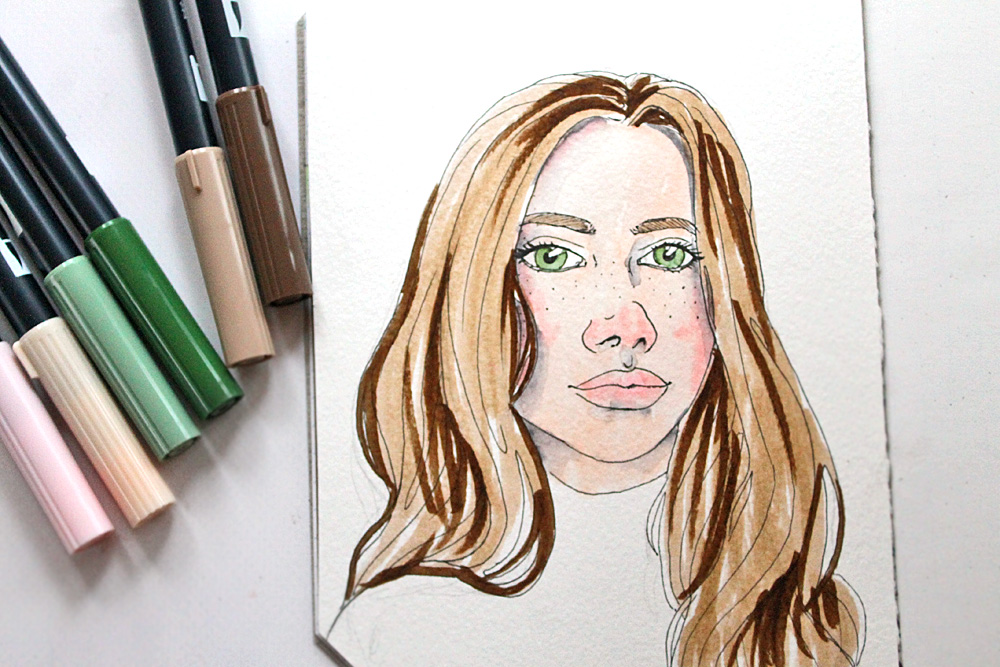 Step three:
Use a small paintbrush to apply water over top of the marker ink, brushing it within your design. You want to make sure you work in sections. I did her face first and let it dry, and then painted in her hair, so that they didn't bleed together.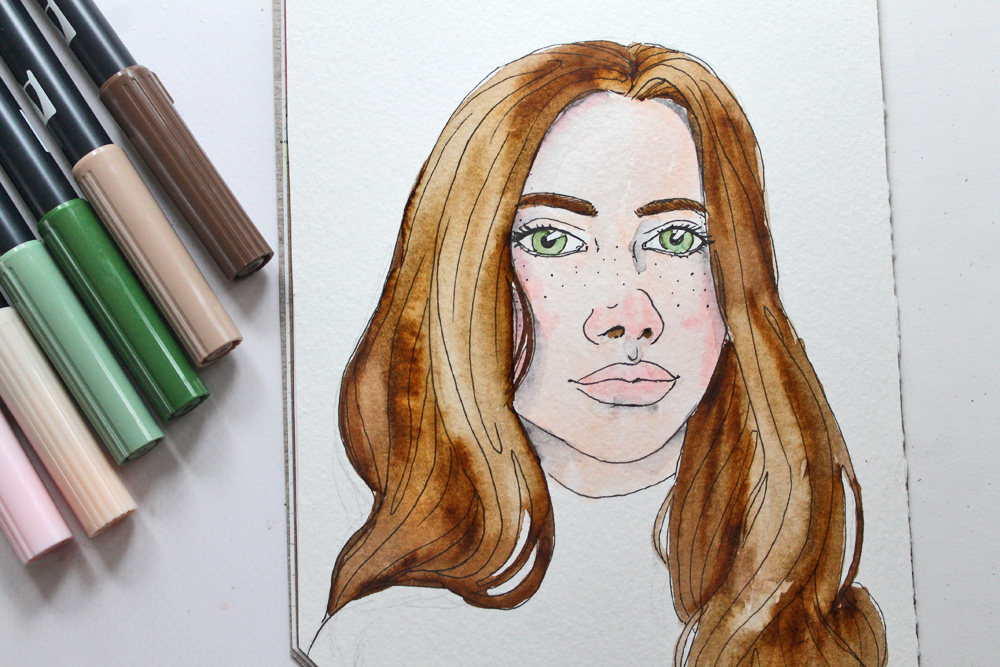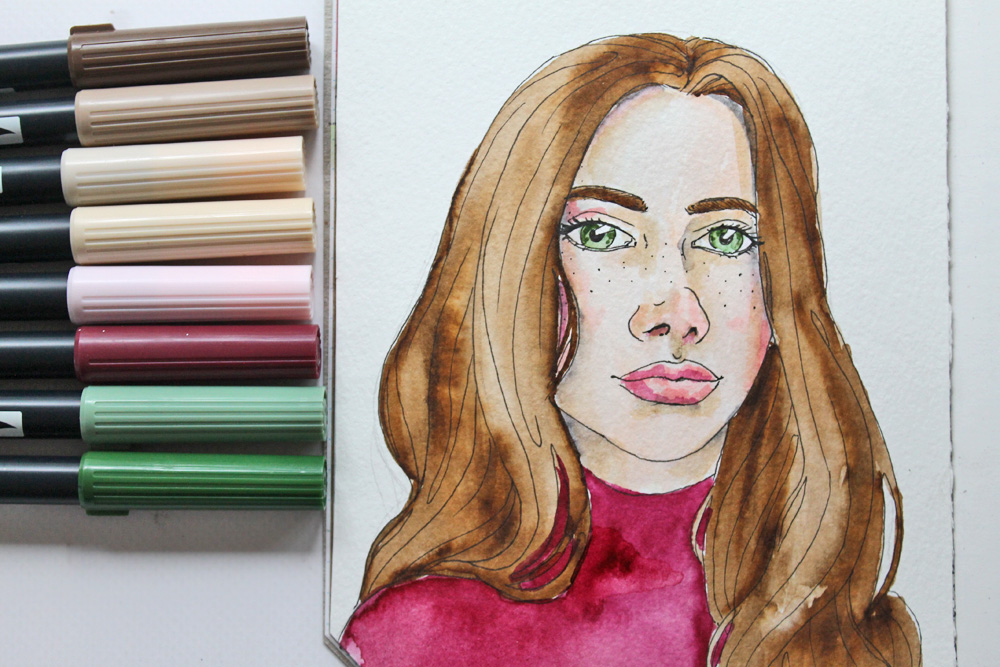 Step four:
For the mixed media background, apply scribbles of bright colors using the brush tips of the Dual Brush Pens. I used the same colors that I used to color in my girl (minus the hair/skin colors) to continue the same color scheme.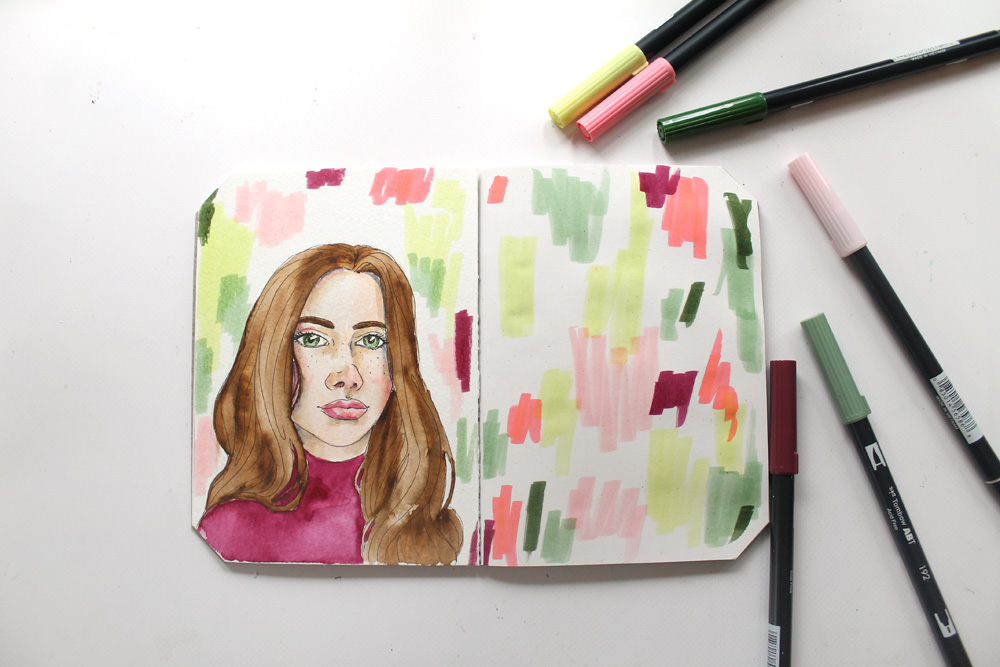 Step five:
Use your fingers to apply gesso over top of the marker ink, it will pick up some of the ink and blend beautifully while at the same time muting the colors for a bright, airy background.
You can also use a paintbrush if you want to be less messy, but I find I'm able to spread the color around easier with my fingers as the brush.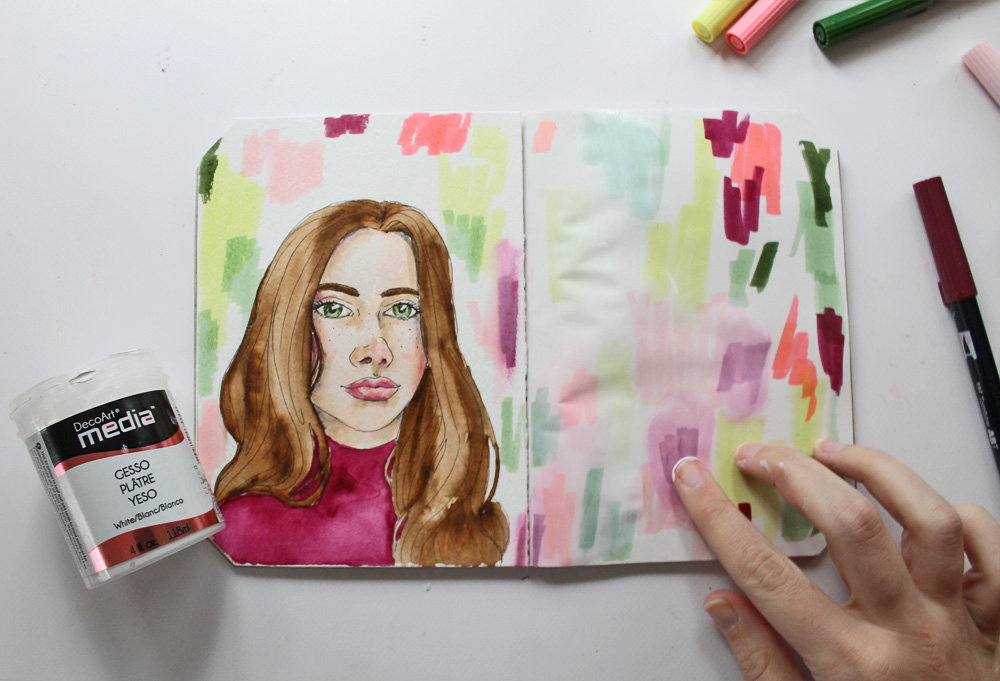 Step six:
Use whatever your favorite Fudenosuke Brush Pen is (mine is the hard tip) to letter on your quote. I also added a scalloped border around the edges of the page.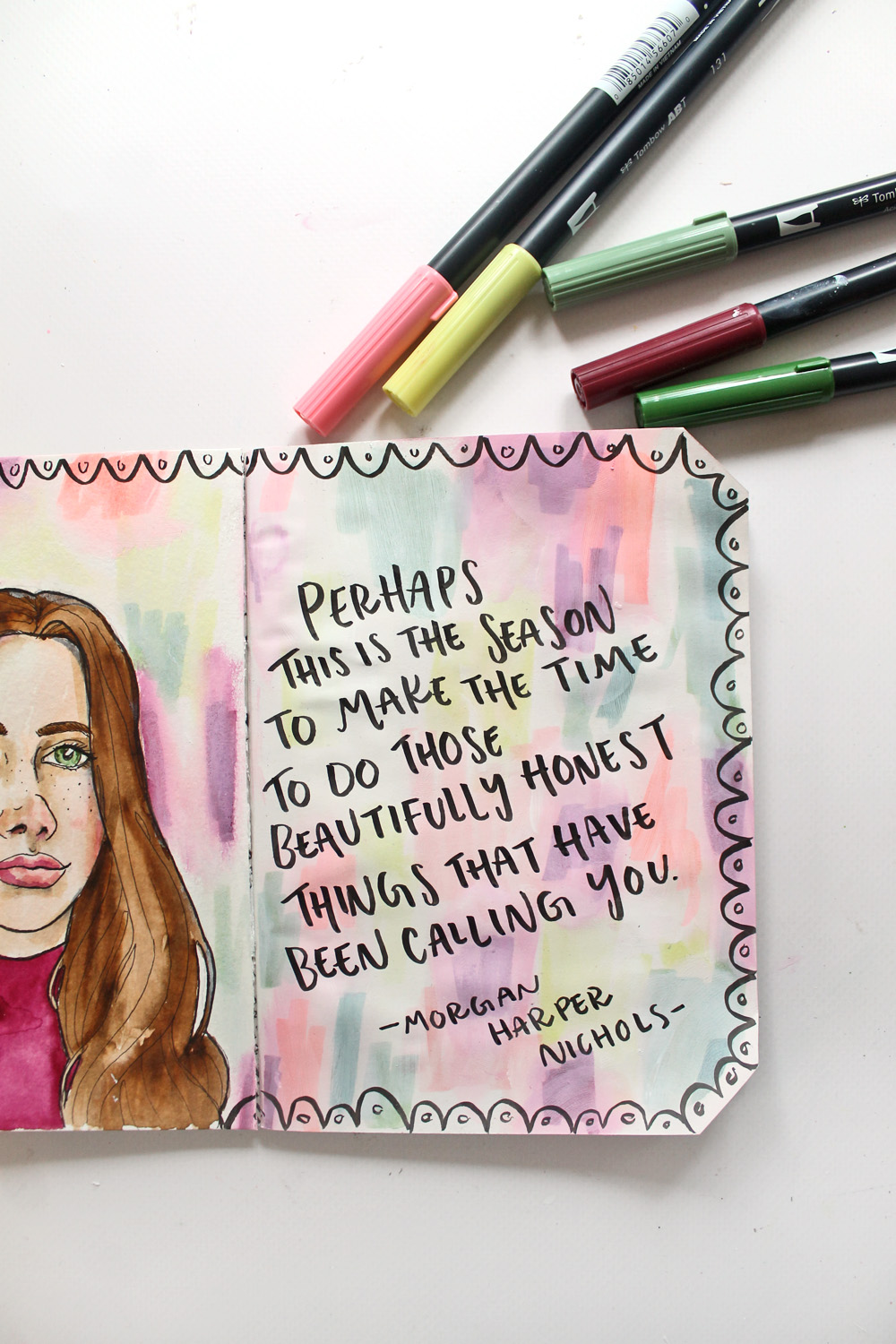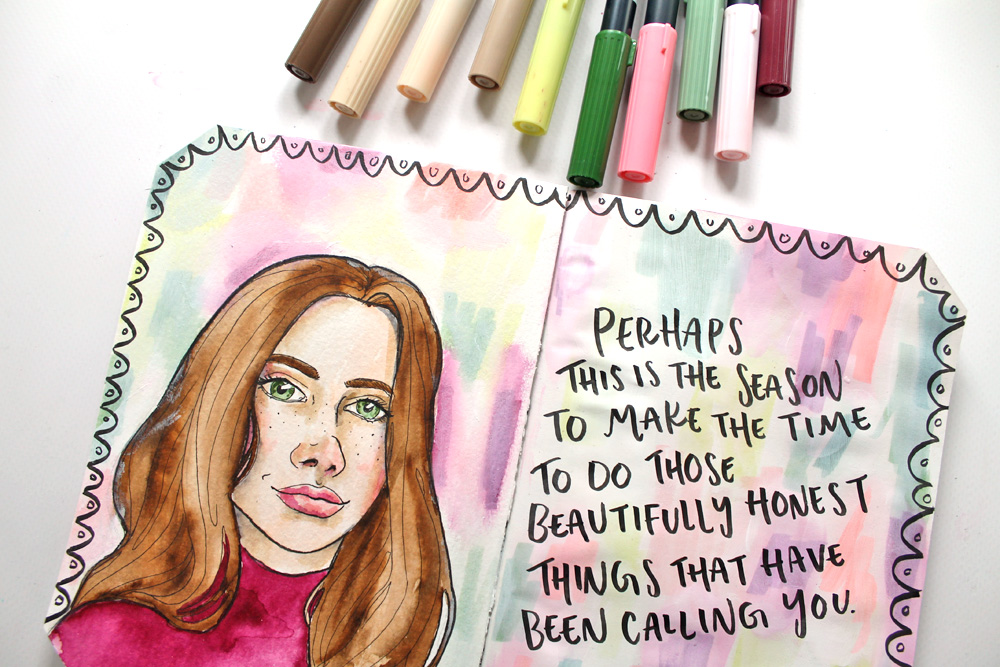 And that's it! If you want more art journaling projects, check out these posts from the Tombow archives: