Hello crafty friends! This is Smitha and I have a confession to make – I love pens! And something I love more than pens? Is drawing and doodling with those pens 🙂
So today I am sharing a peek at how I use Tombow's new MONO Drawing Pens to create a doodle letter with tiny flowers. This is a simple technique that you can use to create unique words of your choice!
I have a video walking you through the steps, that you can watch here on YouTube OR click on the video box below to watch.
I start with my 8.5 by 11 inch sketchbook here and I actually begin my doodle with a rough sketch. To keep my pencil lines faint and easy to erase I like to use the MONO Drawing Pencil in 6H. A good eraser comes in handy while you are outlining your letters and design – this MONO Eraser, White Jumbo is great to erase with and a great size to hold in your hand.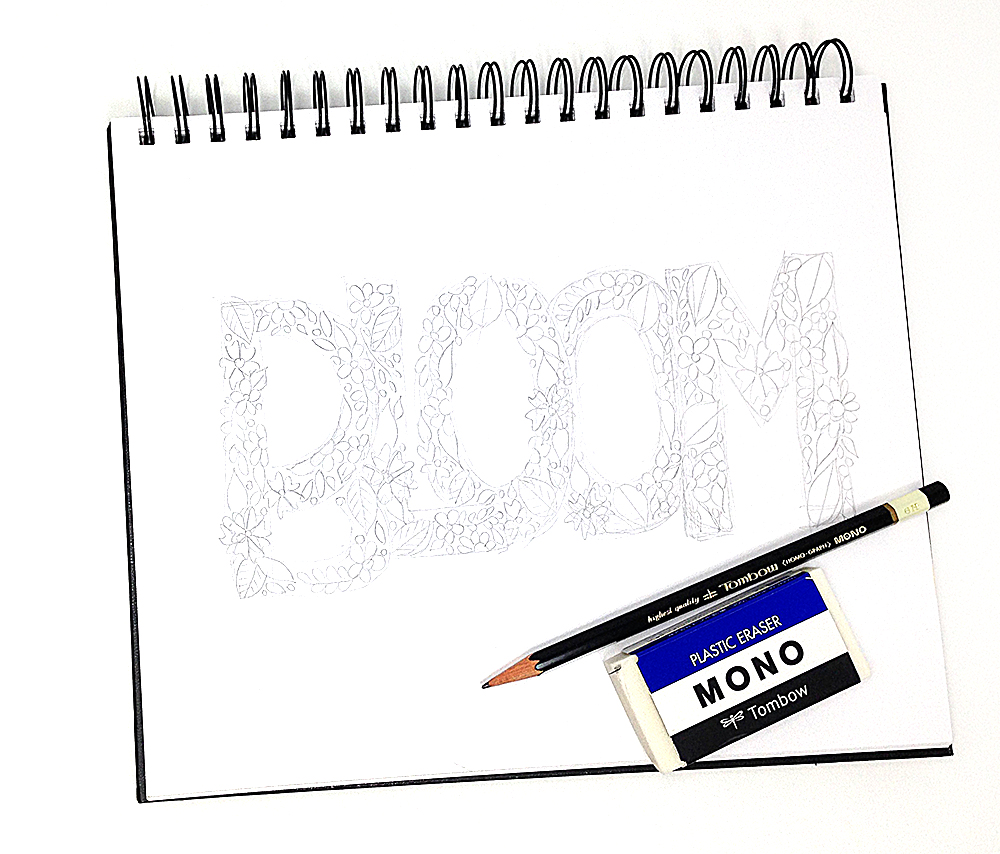 Once you have your letter size and placement figured out the rest is all fun! I find it super relaxing to sit down with a pen and doodle tiny flowers in – over and over again. You can fill your alphabet with anything of your choice- tiny flowers, leaves, spirals, circles or anything else. Draw what you enjoy and make it uniquely yours.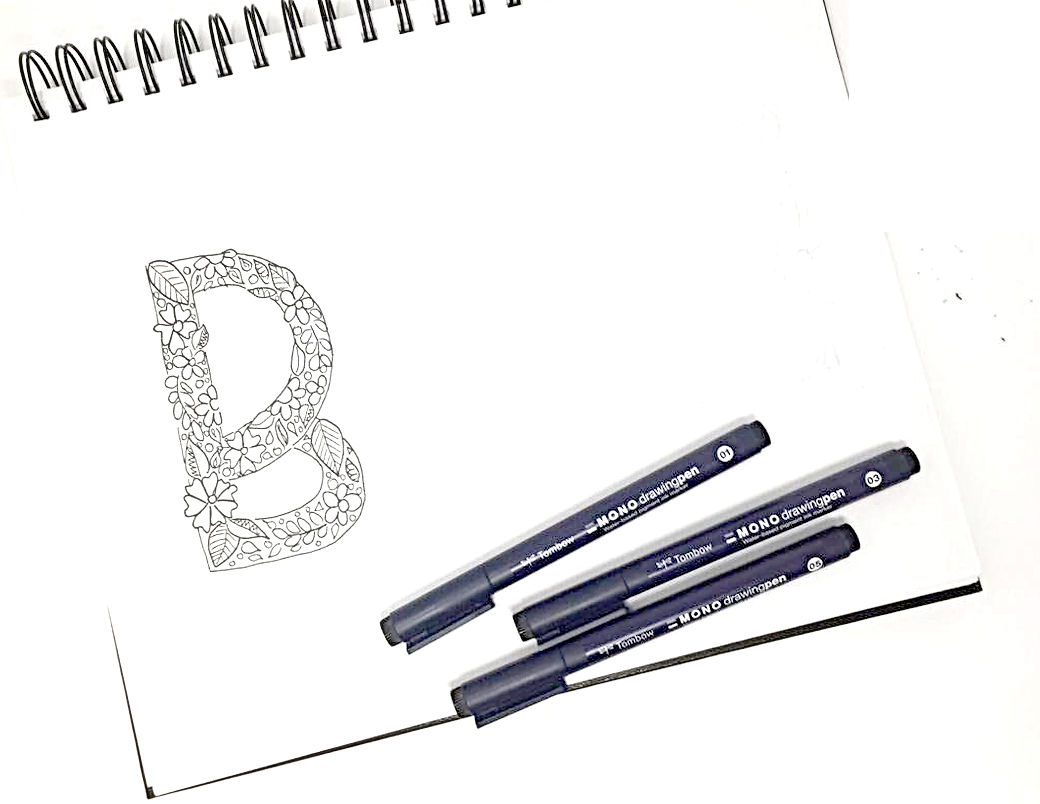 The different sizes of the the MONO Drawing Pen make it easy to add different kinds of details to your design. The 01 pen is great to fill in tiny spaces between your flowers, draw tiny circles or give a thin outline to any shape.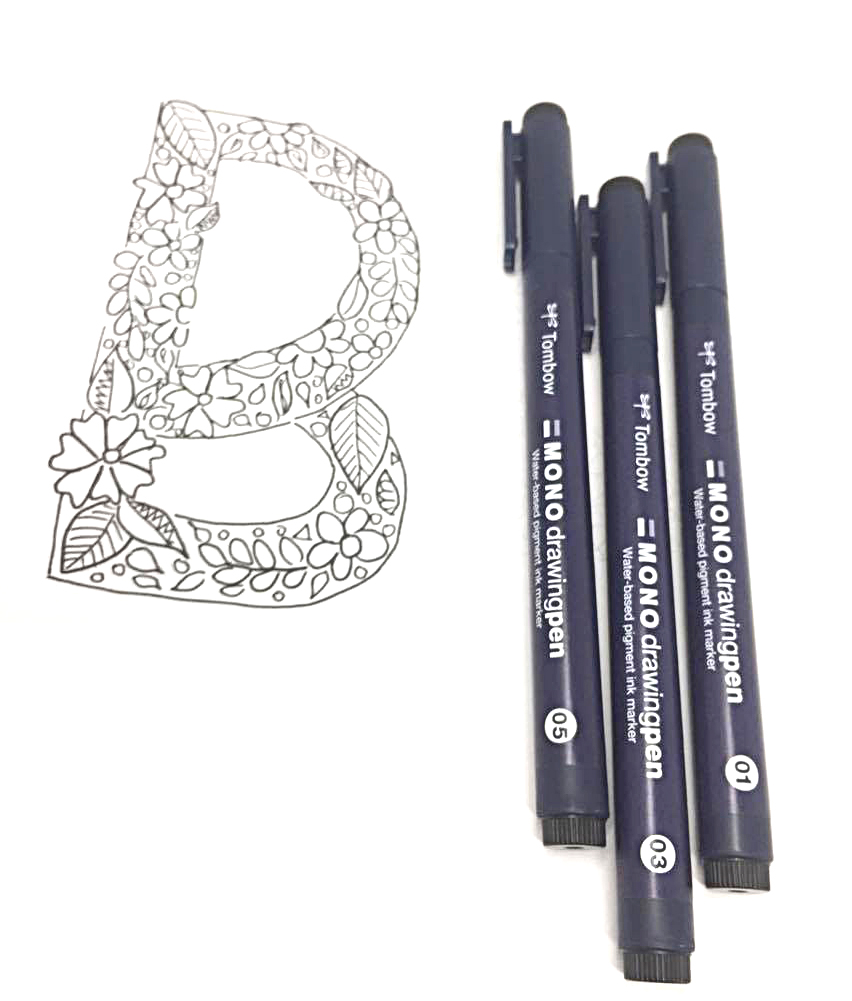 And here is my finished piece! I filled in all of my letters with the same kind of flowers to bring the word BLOOM to life. This is a simple technique that gives great results! Once you have drawn this illustration you can also go ahead and color it in.
Let me know in the comments below what word you would like to draw!
To see more such hand drawn illustrations follow me on Instagram @theshinynest!
Happy Doodling!