It's Tombow's Signature Designer Marie Browning here today and I am so excited to be able to introduce you to these fantastic NEW TwinTone Dual Tip Markers from Tombow! They are a great addition to our very popular Dual Brush Pens and come with the high quality you always get from Tombow.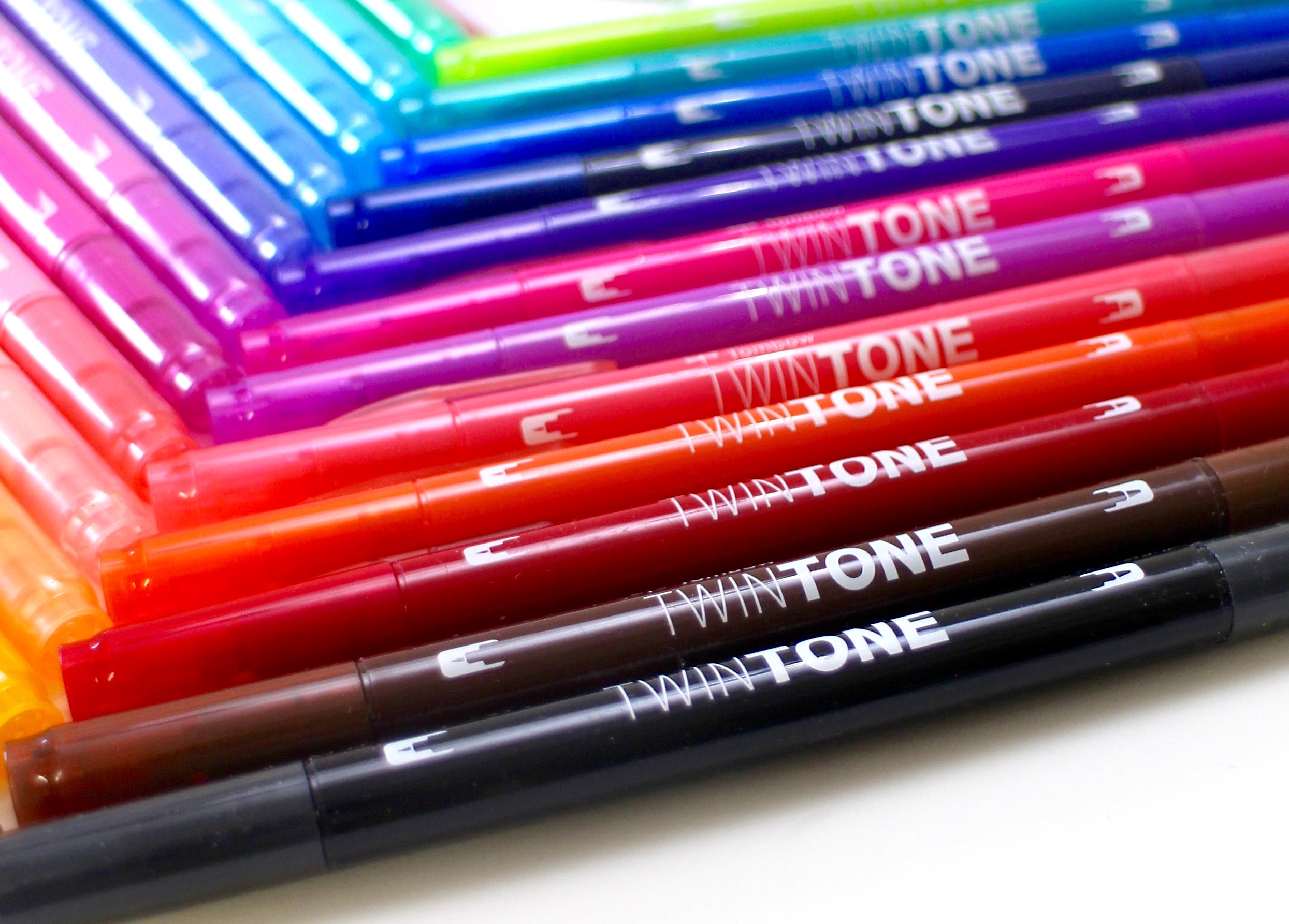 Two Colorful Sets: Bright and Pastel
The markers come in two beautiful sets full of juicy colorful inks. The Bright set offers 12 bright colors and the Pastel set offers 12 pastel colors – the best part is there aren't any duplicate colors in the sets, so if you get both sets you'll have 24 colors total! Each marker has a broad tip for bold lettering or filling in color and then flip it around for an extra fine tip for small lettering and detailed doodling.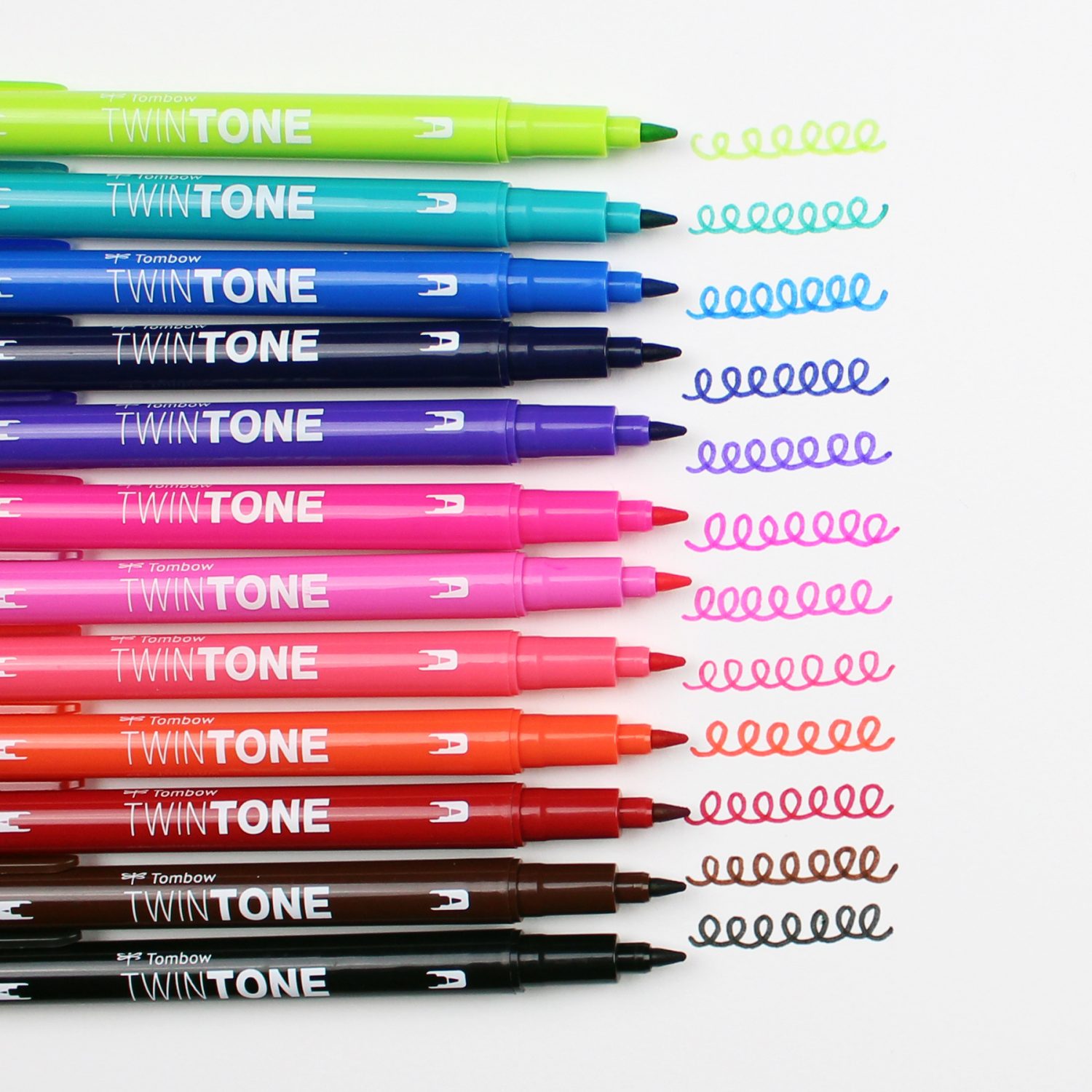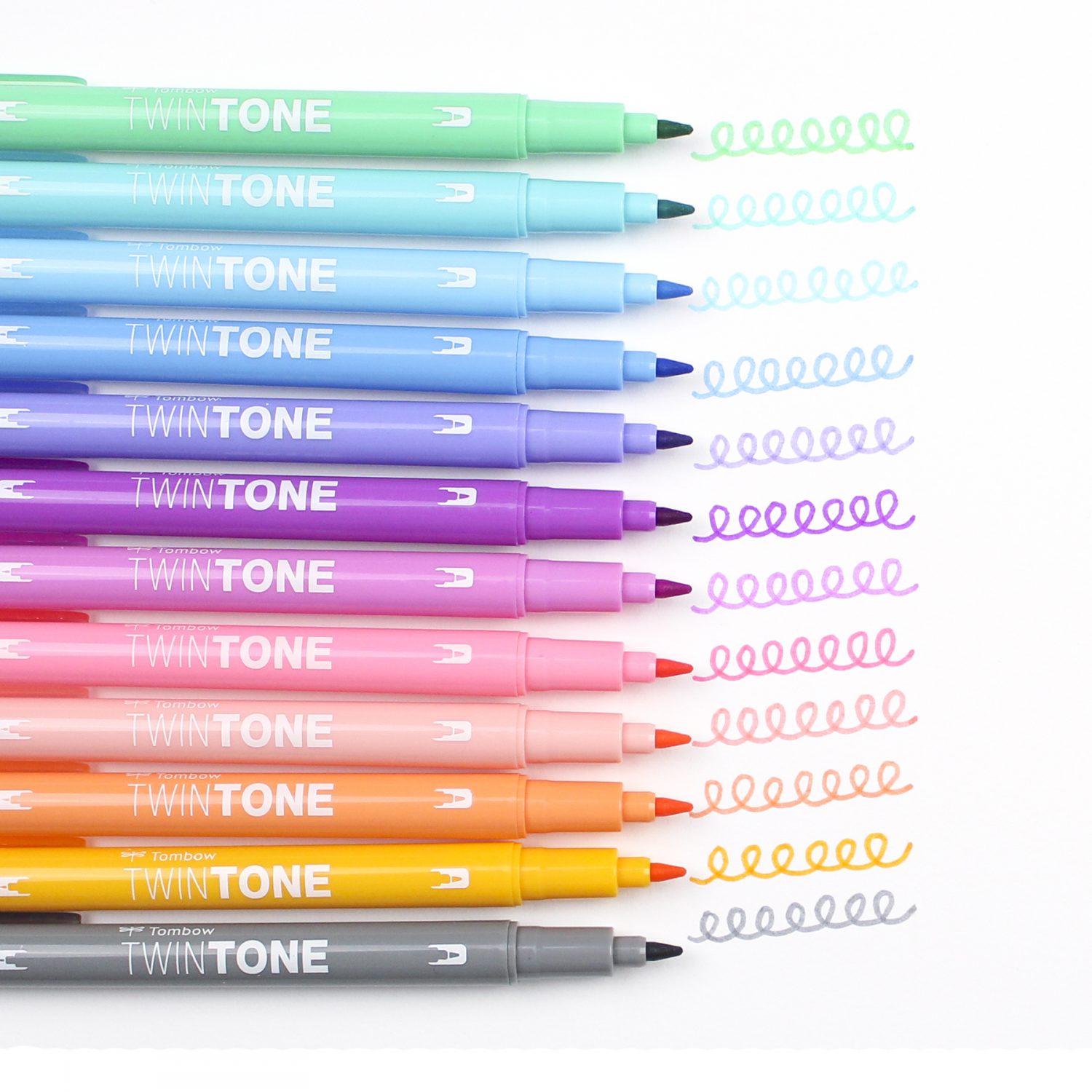 Great for Journals and Calendars
The new TwinTone Dual Tip Markers are great when working in your planner. Write important points with the broad tip to make sure they stand out! Use different colors for different family, home or work entries! The gorgeous colors will have you doodling and adding simple drawings to your pages; and you will find they last and last throughout the year!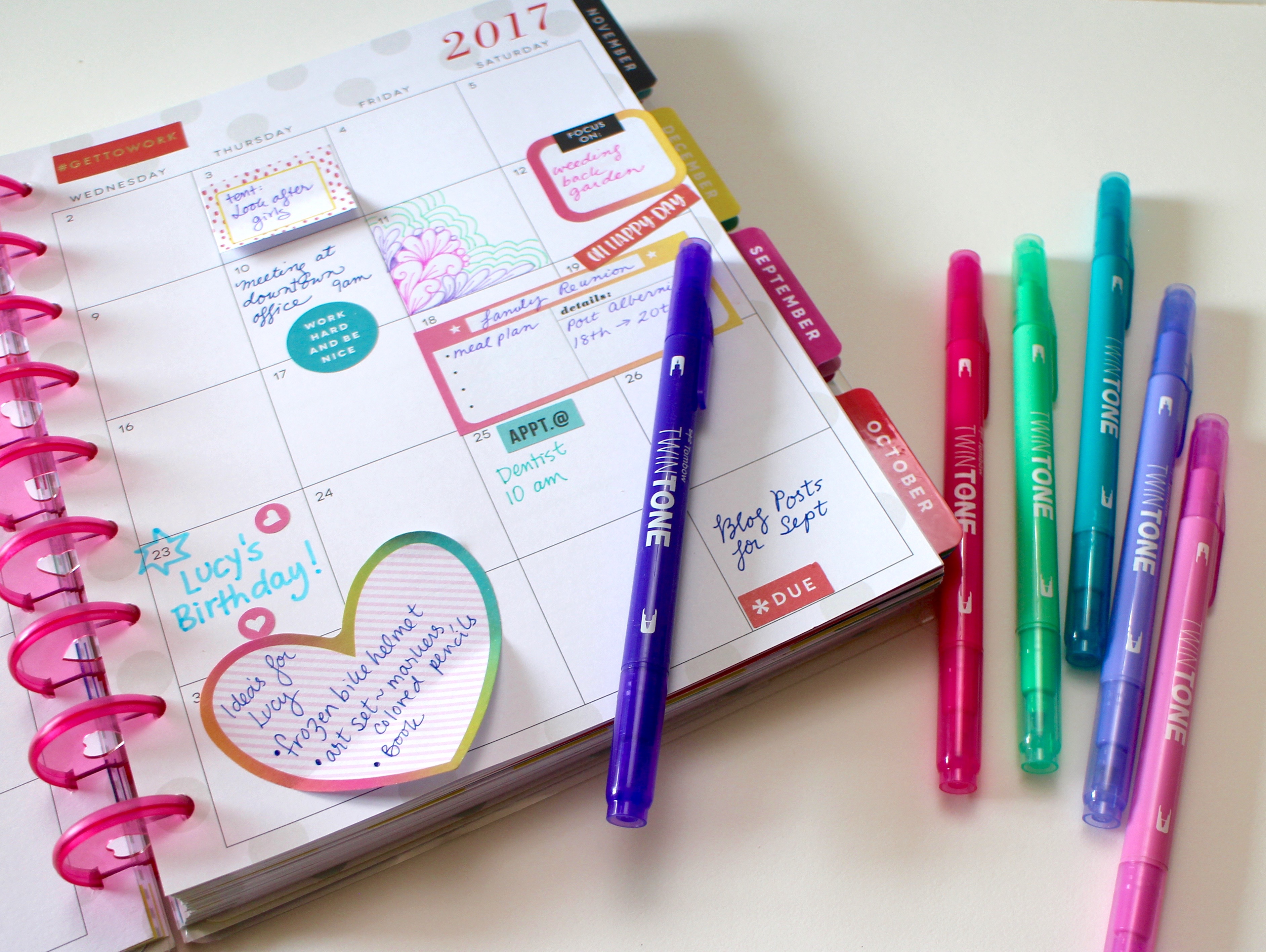 Custom create your own journal pages
Create your own colorful journal pages! The ink is saturated with color and blend out using water or the Colorless Blender Pen. I like to draw the motifs with the fine tip of the MONO Twin Permanent Marker. Add the color by using the broad tip of the TwinTone marker and add a line of color to the inside edge. With water and brush, blend the color into the motif. I then use the fine tip to add colorful detail or lettering.  You will have tons of fun creating and coloring with the TwinTone Markers.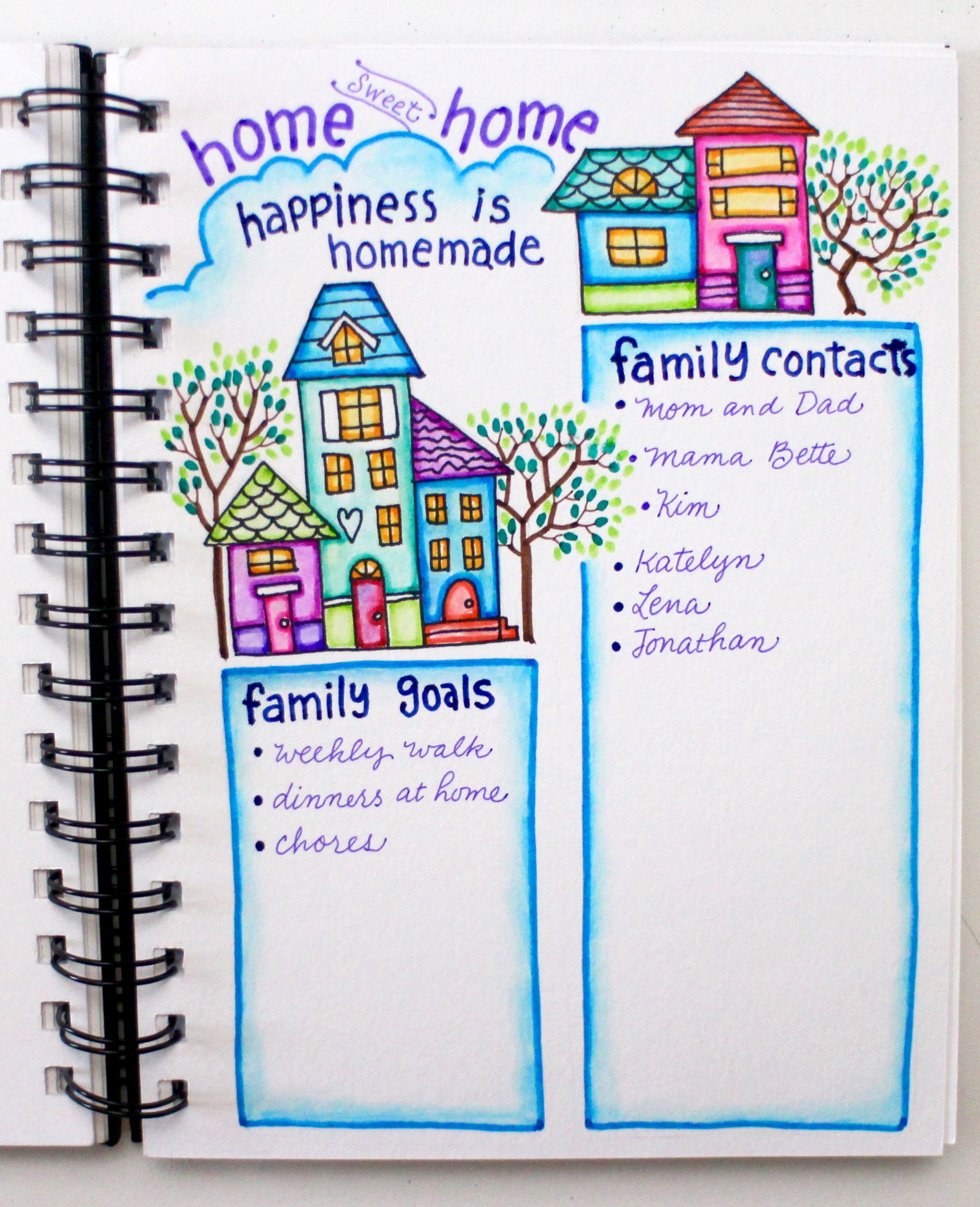 Love my Tombow Markers!
The NEW TwinTone Markers are a great addition to your Tombow drawing tools. Another love affair with the great products from Tombow!  Make sure to come back and see all the great projects and ideas the Tombow Design Team creates with these marvels!