Hello! It's Smitha here today sharing a fun typography project using Tombow's new TwinTone Dual Tip Markers!
I love drawing with pens and hence I love collecting them too. And the new TwinTone markers come in such pretty colors you will want them all! Shown below in the photo are the pens from the Pastel Set.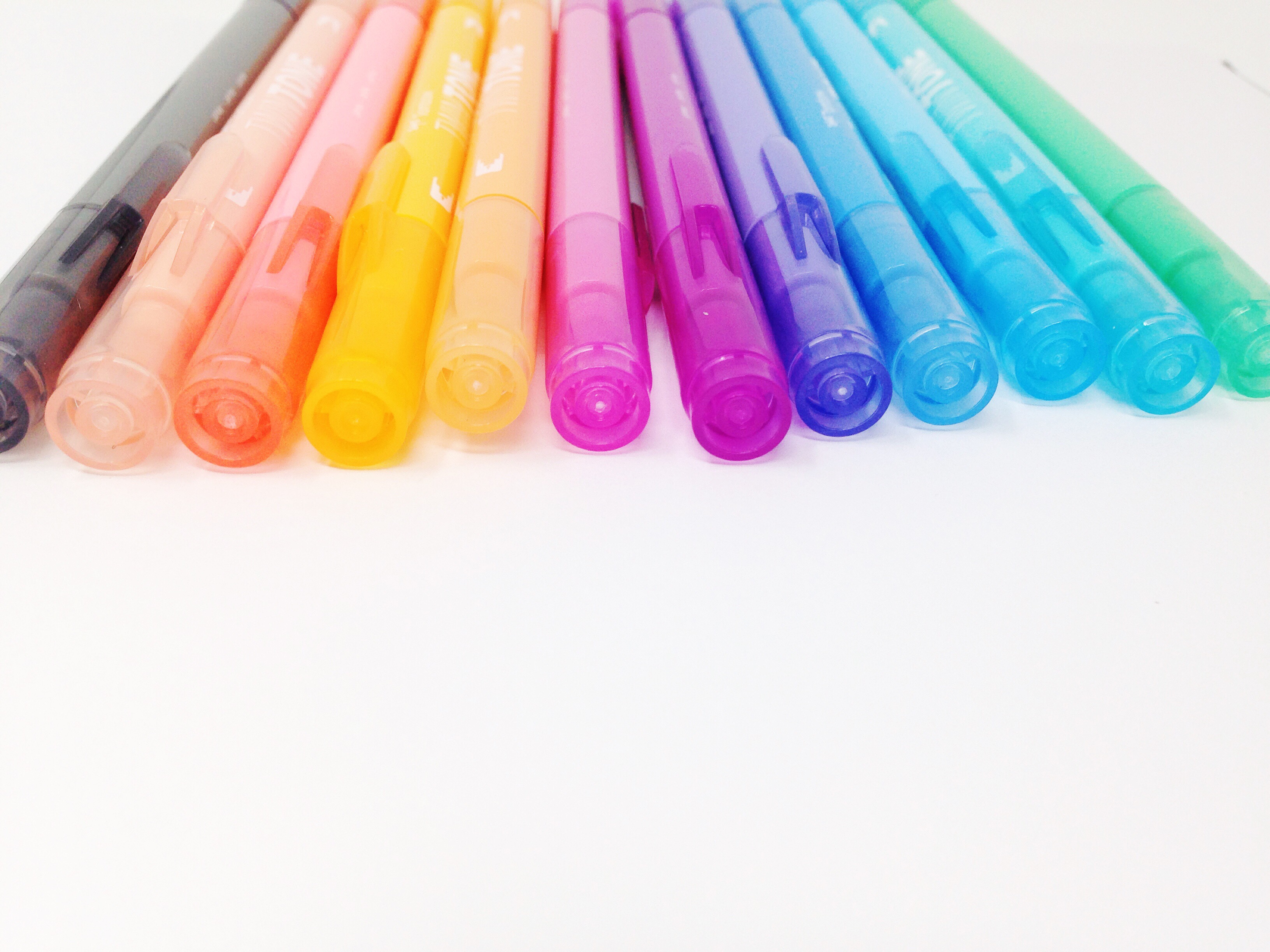 Today I am trying my hand at a typography quote art. You will need to select a quote and then maybe sketch it out in pencil beforehand.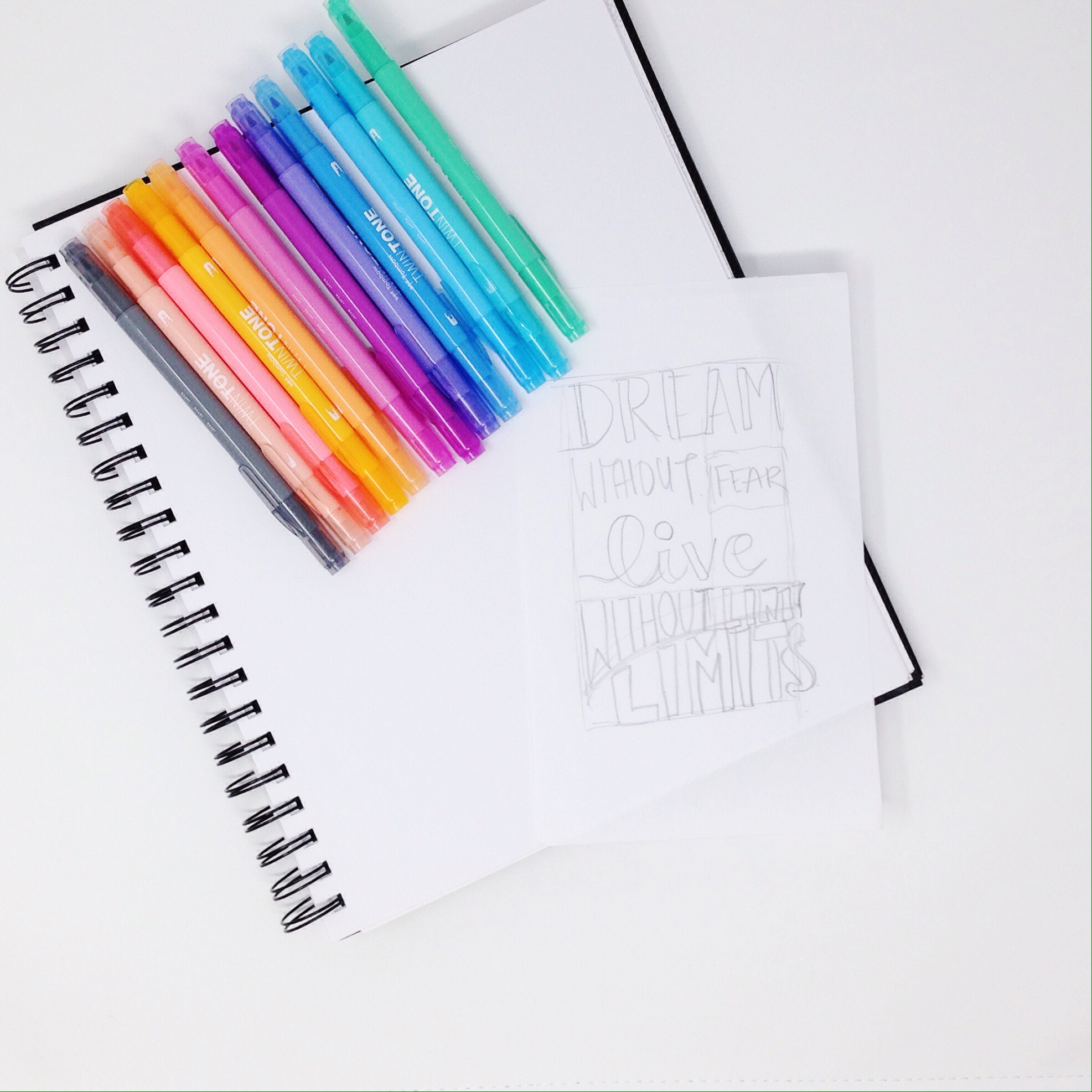 First, you need to sketch out your letters with a light MONO Drawing Pencil in 2H into your sketchbook. Before adding the TwinTone ink over the pencil lines, erase the pencil marks until only a faint outline is visible and then trace over with the TwinTone marker.
For each word, I used one or two of the TwinTone markers. I love the color palette of these markers and that there are two tips – an extra-fine tip (0.3mm) and a bullet tip (0.8mm). Very useful to add details to your letters.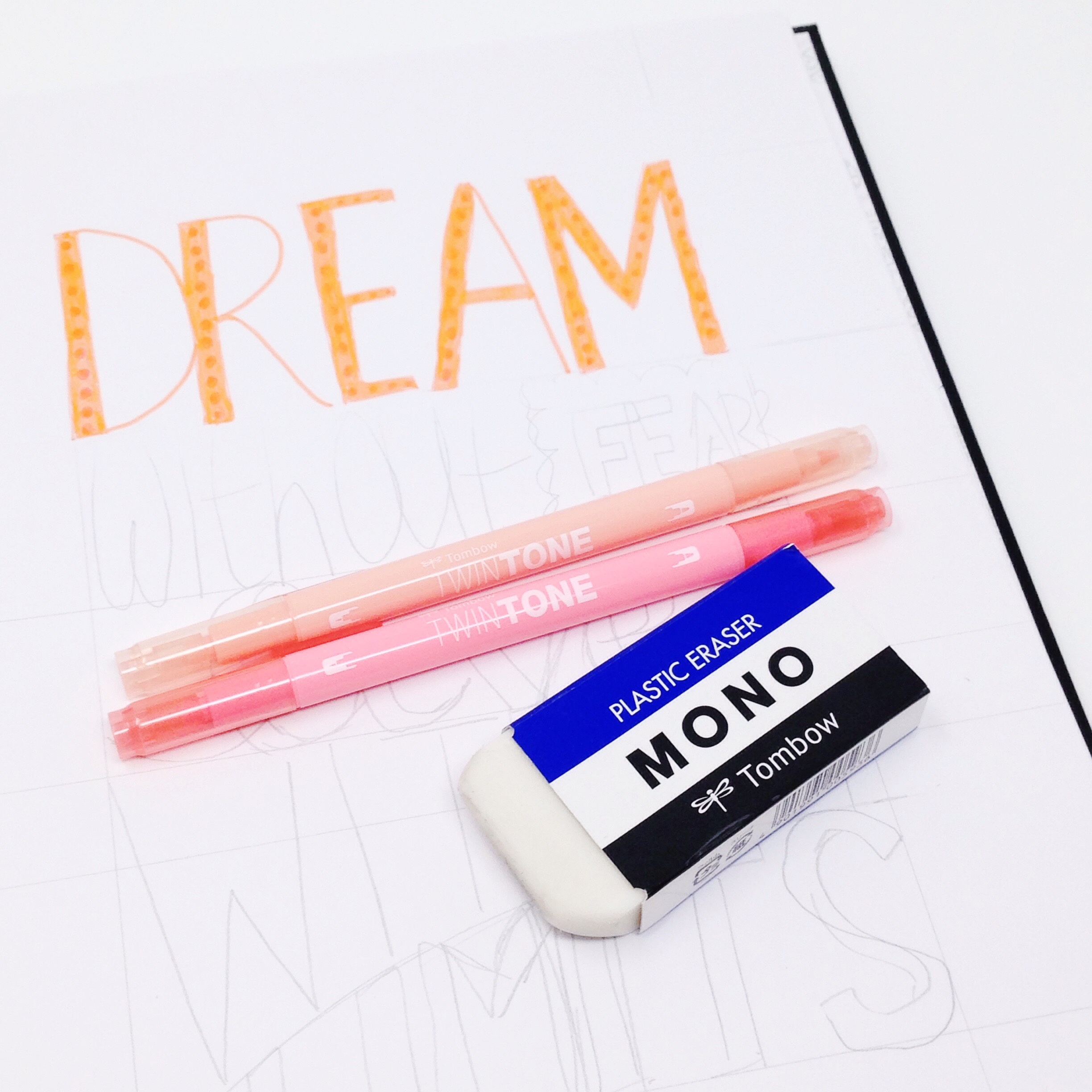 To add more interest, create word bubbles, or color blocked areas. For the green area below, first outline your word with the extra-fine tip and then switch to the bullet tip and fill in the outside of the letters.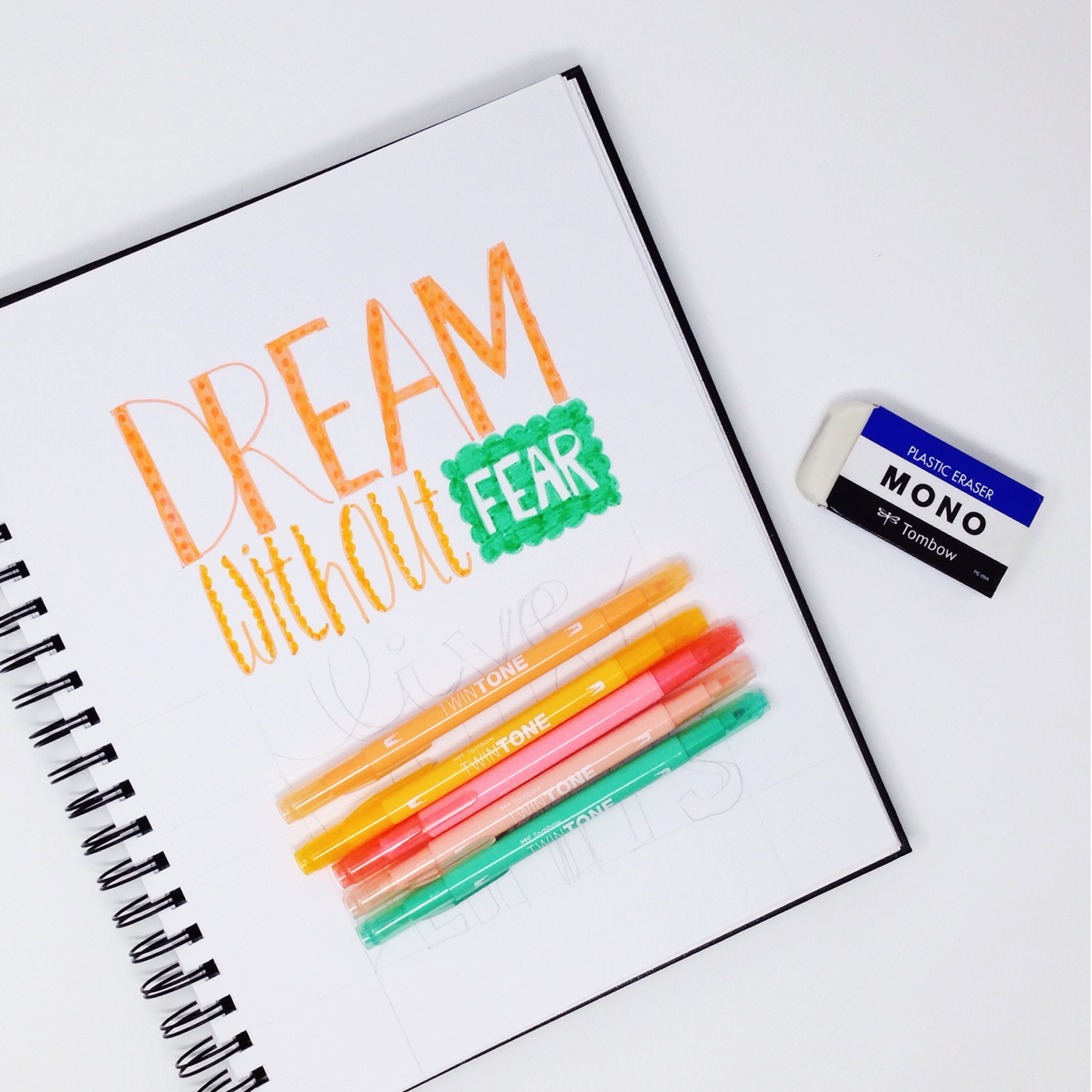 And here is how my finished piece looks! Add stripes to your thicker letters, or do a faux calligraphy with thicker downstrokes that you can color in with the bullet tip.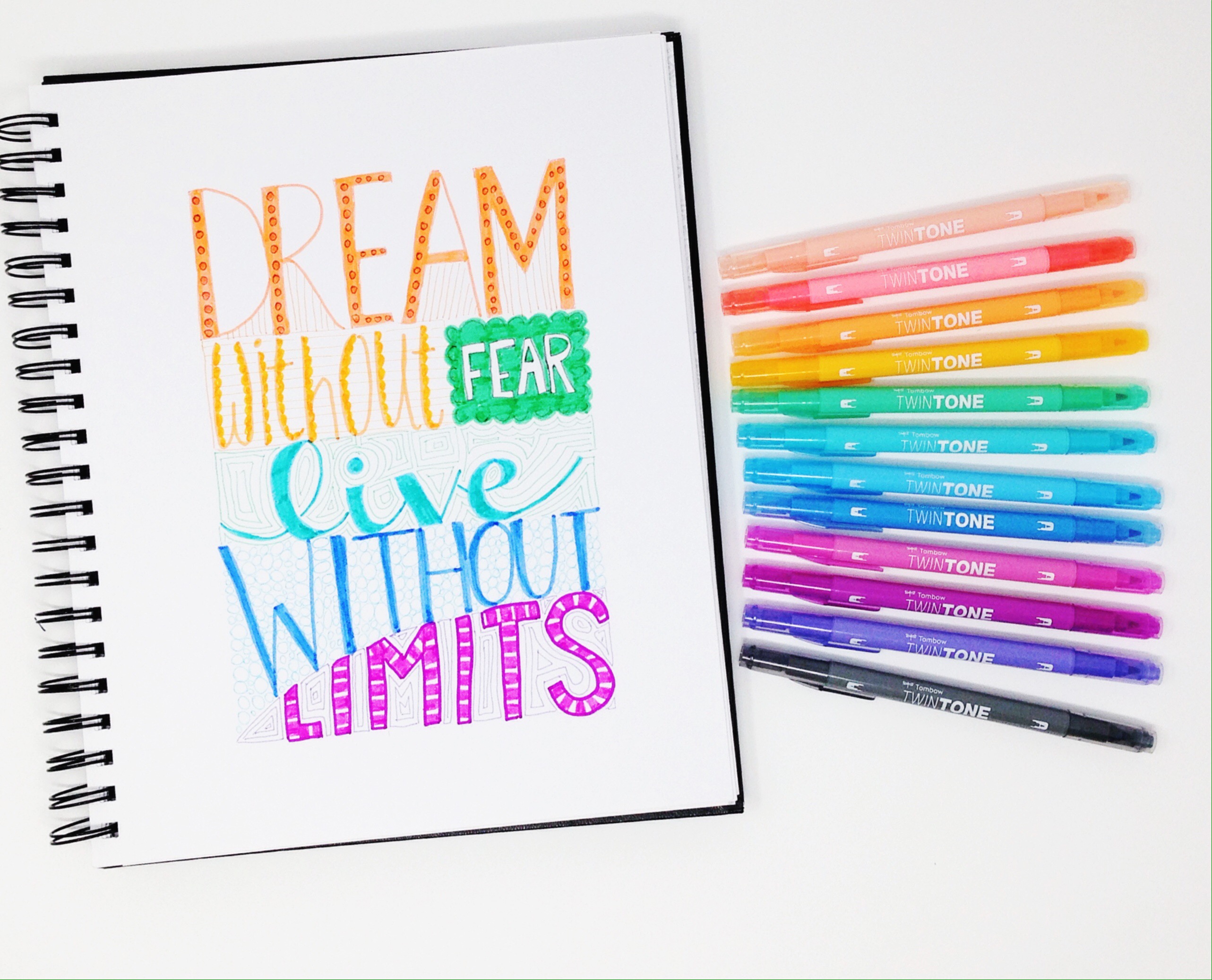 I hope you enjoyed today's tips on trying your hand at handlettering a quote. I love lettering and writing down positive motivational words and you can see more of my writing on my Instagram channel @theshinynest.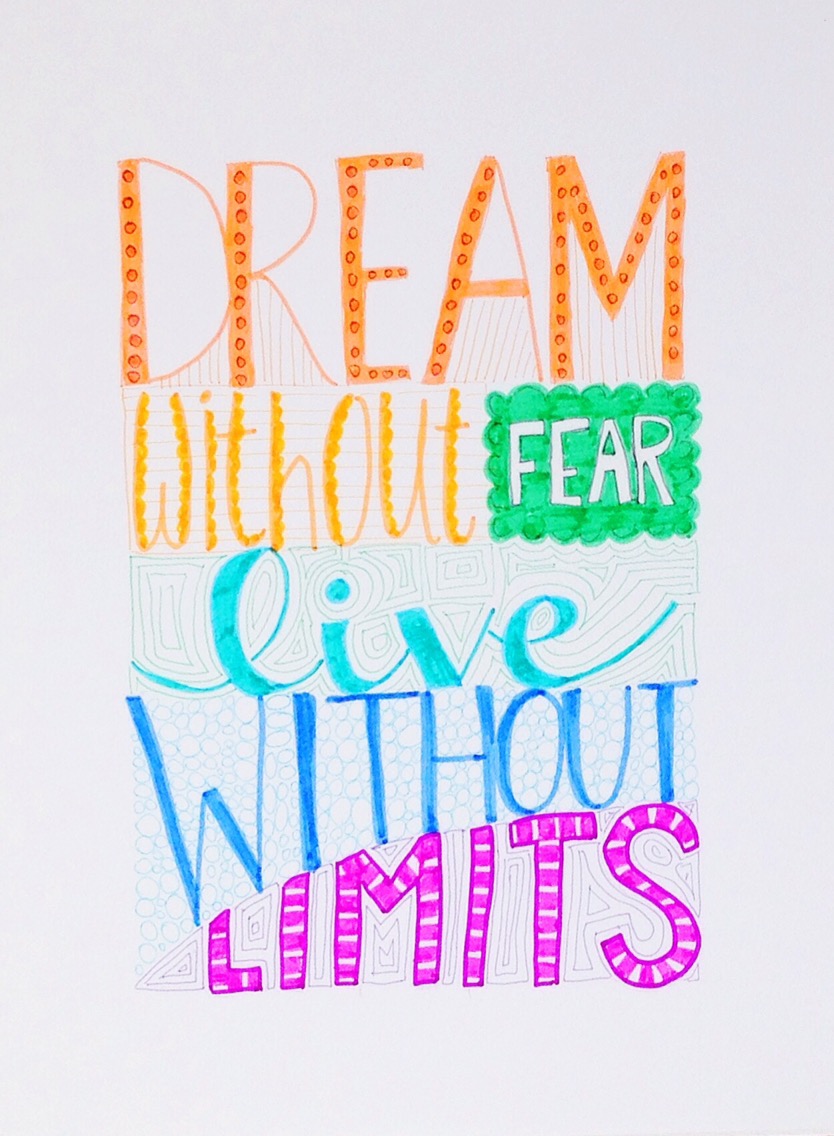 Let me know in the comments below and let me know which TwinTone marker set is your favorite? The Bright Set or the Pastel Set?
Happy Lettering!