Hey Everyone! This is Jennie! Today I'm hanging with the NEW Kid on the Block, the Tombow TwinTone Dual Tip Markers! These cool markers have two tips, one of them is a bullet tip that's 0.8mm and the other is an extra-fine tip that's 0.3mm! There are two color sets available – Brights and Pastels – and each set comes with 12 beautiful colors. These markers are perfect for planning, bullet journaling, lettering, doodling art, and everyday office use.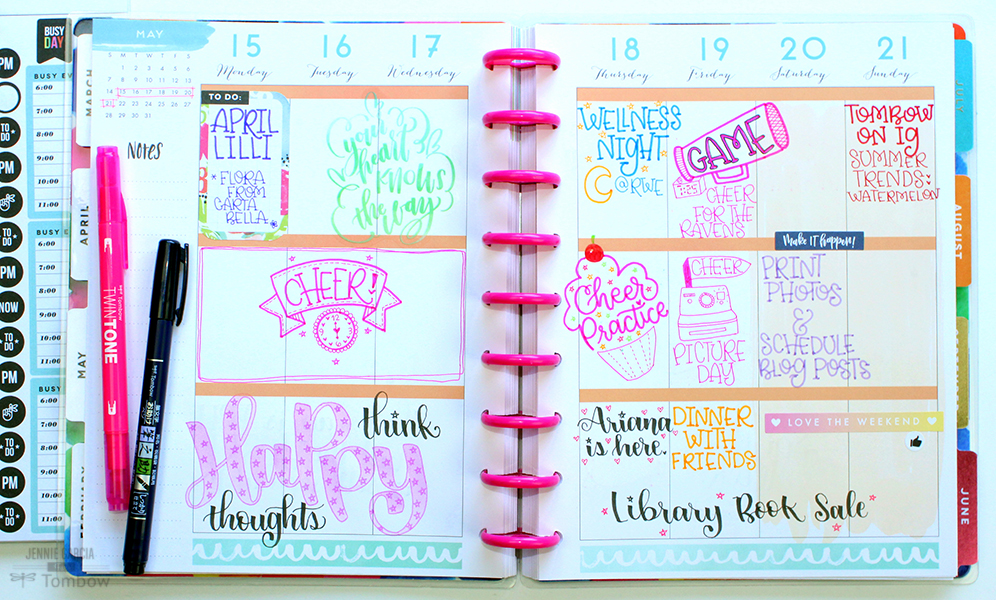 This month I'm using the Watercolor Happy Planner™. The larger tip of the TwinTones is perfect for writing, but the finer tip is perfect for adding details and tiny doodles.  If you are "not creative," something simple like a few uneven outlines would look cool.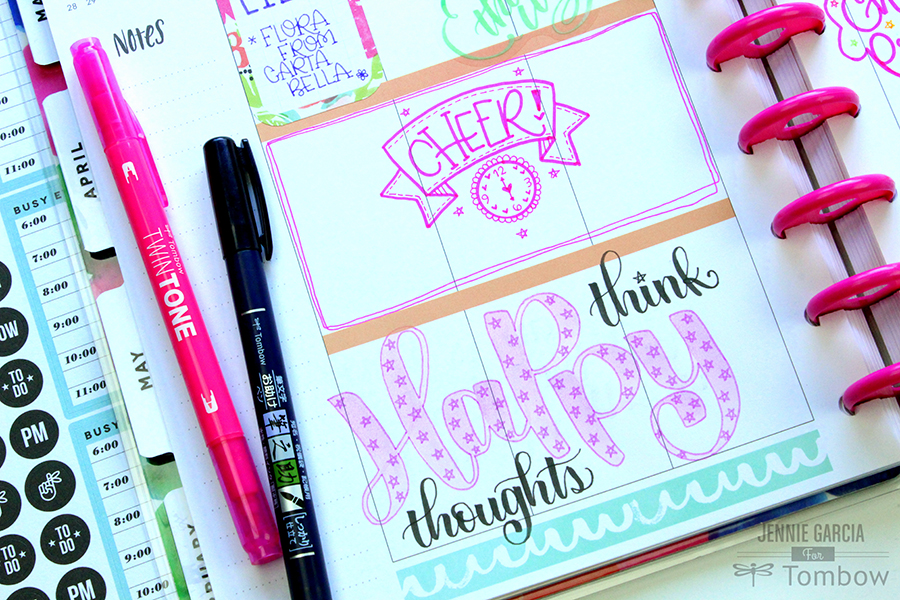 I used the Tombow Dual Brush Pens to write the word happy and then added color from the TwinTones for the outline and stars. These pens work really well together because they have the same type of ink – so you can even blend them together if you want! The Tombow Fudenosuke Hard Tip is one of my favorites for planning. Neither of them bleed through! Doesn't that make your planning heart happy?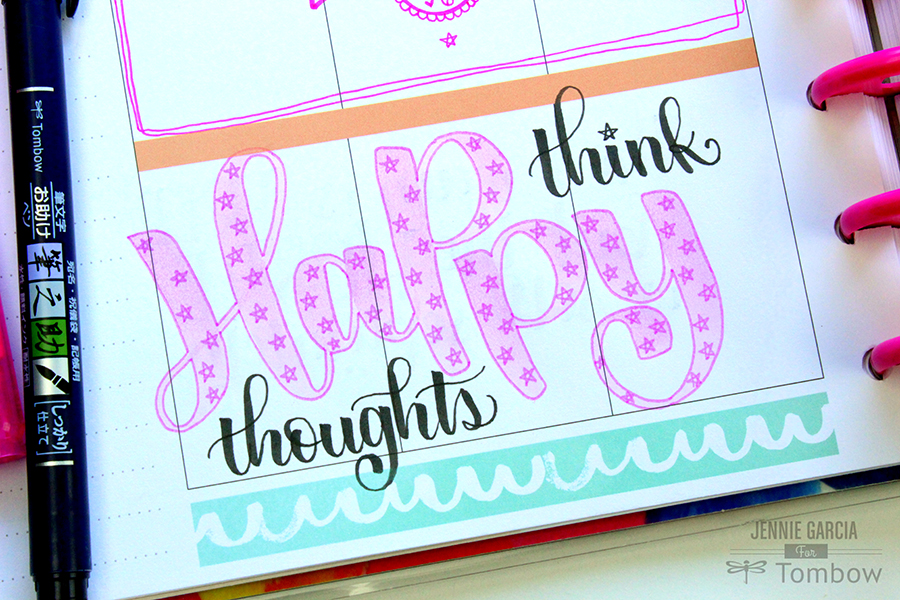 Play with lettering and doodles! I was inspired by this cupcake lettering by Abby Guempel. Of course I made it way smaller so it would fit my planner. Just be playful and free! People always seem very worried to "ruin" their planners but once this week is over, it won't matter if I ruined the camera because I will be focused in what's next. Ready to make new mistakes!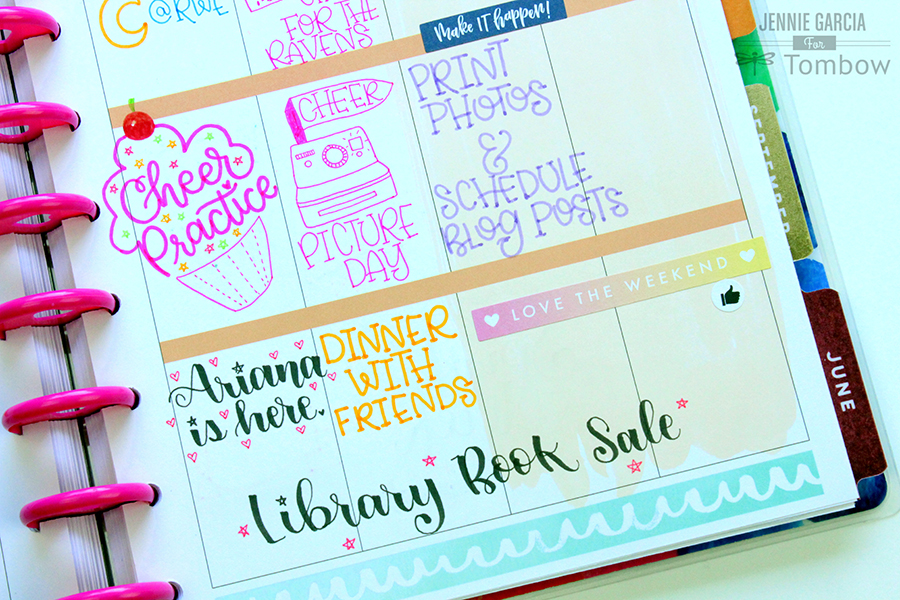 I am obsessed with stars so of course I'm going to add stars sprinkles to my cupcake. Here you can really compare the widths of both tips. Maybe you prefer a finer tip, or you have a Big Happy Planner® and the bullet tip is better for you, but I really love to combine them!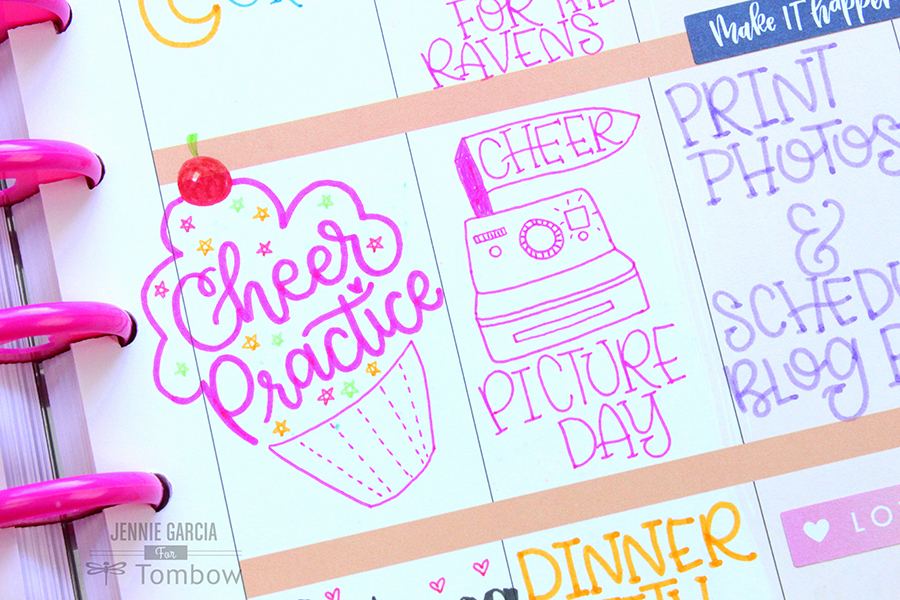 For Wacky Tacky Tuesday I made "washi strips." Just draw rectangles with ragged edges. You can also make a frame. Just add lines that meet in a point that simulates the nail.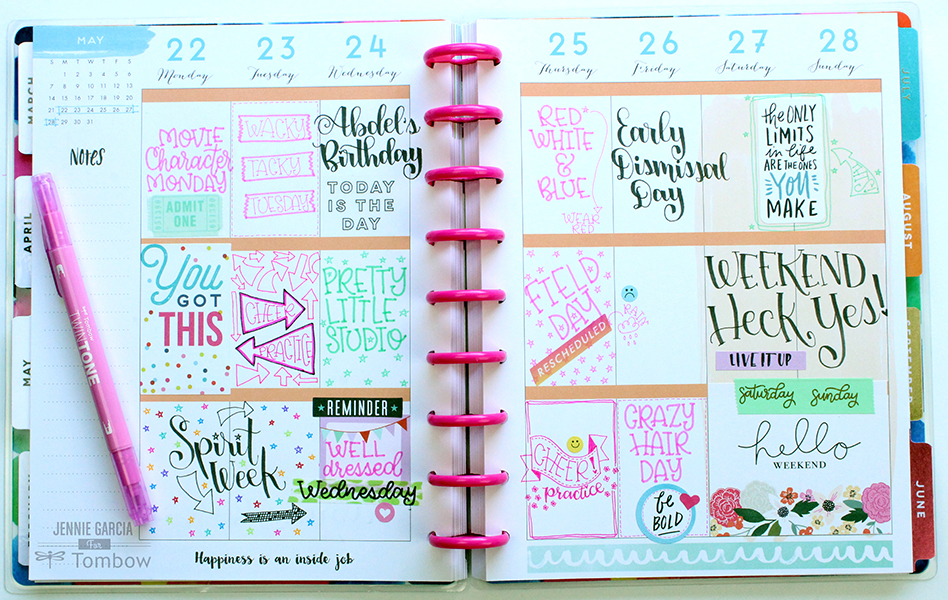 Arrows are always winners in my book! There are many styles and even if you "can't draw" they are not hard to make. You can also add lettering, patterns or outline them.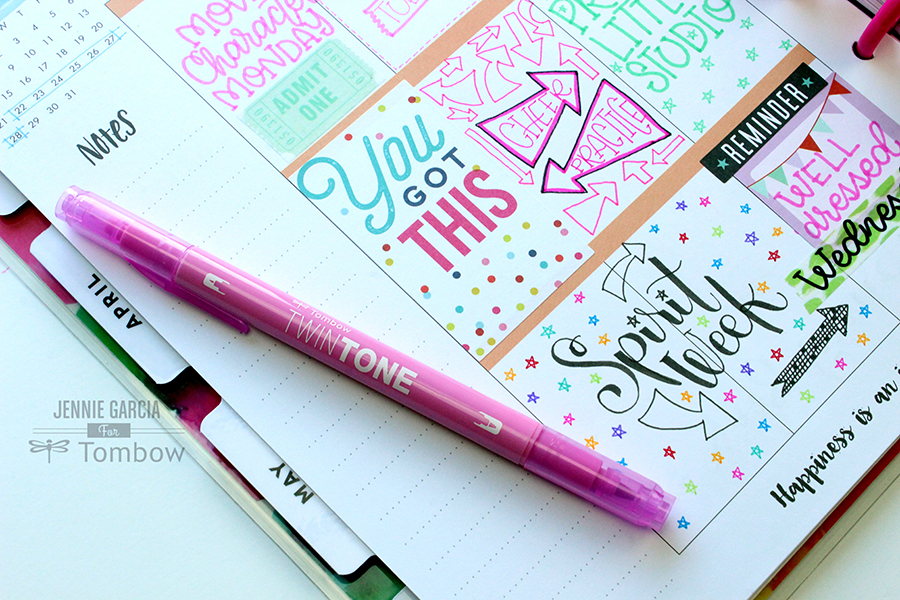 If you tried plain outlining, faux stitching, and drawing arrows, maybe you are ready to try banners. You can see an easy way to make them in this post by Marie. Add weight to the down-strokes of your letter to create faux lettering.
I am in LOVE with the new Tombow TwinTone Dual Tip Markers, and I'm sure you will love them too! Make sure you share the love with us @tombowusa on Instagram! If you want to see how I use them follow me @jenniegarcian.