Good Morning Tombow fans, Beth here on the blog today to share the design team's most recent collaboration with Waffle Flower!  Clear stamps and dies with bold images and fun designs is what Waffle Flower is known for, so I was excited that we were asked to work with them!  I selected a really fun clear stamp set designed by Helen Dardik featuring a cute bear with a butterfly and some funky flowers, perfect for creating a Box Full of Kindness!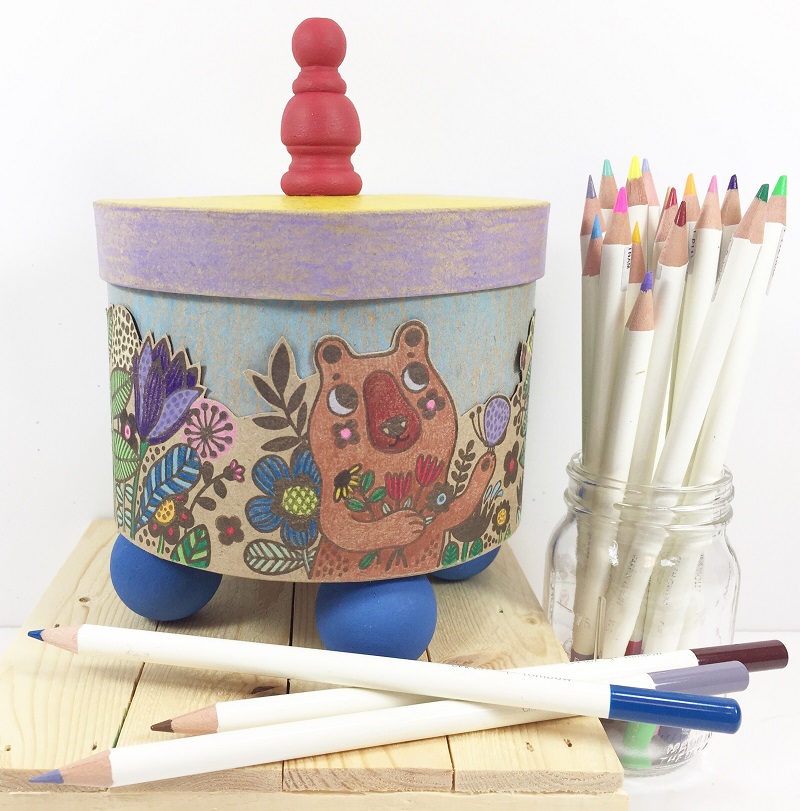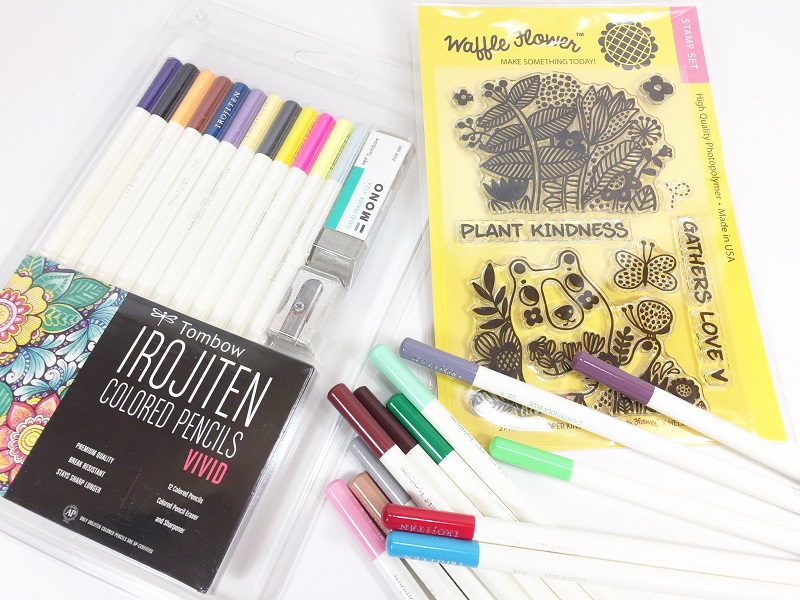 STEP ONE:
Stamp bear and flower images from the Enveloper Kindness Stamp Set on kraft cardstock with brown archival ink.  I thought that black ink was a bit too bold on the kraft and wanted a softer look.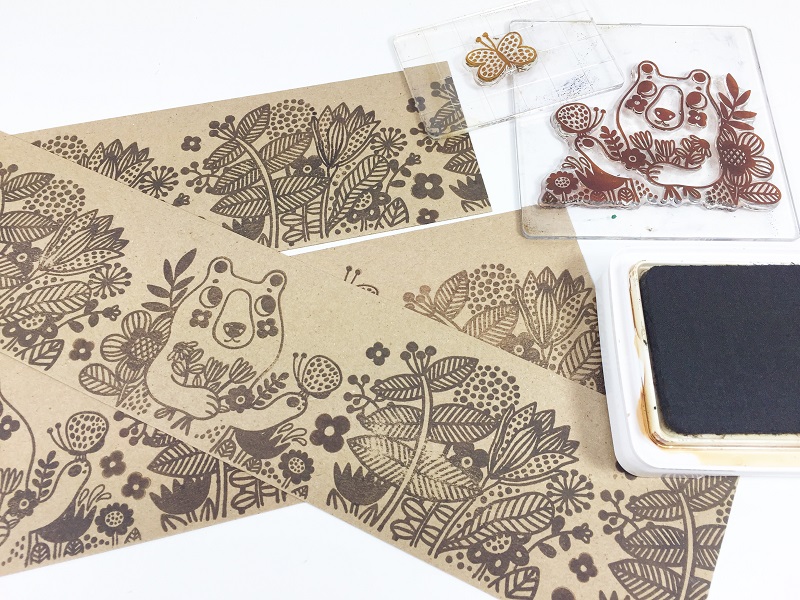 I always create a sample on a scrap of paper before beginning a finished project.  Most clear stamps require several inkings before the image comes out perfectly crisp and clean.  A sample also gives you the opportunity to try out all the colors you have selected to see which ones work best.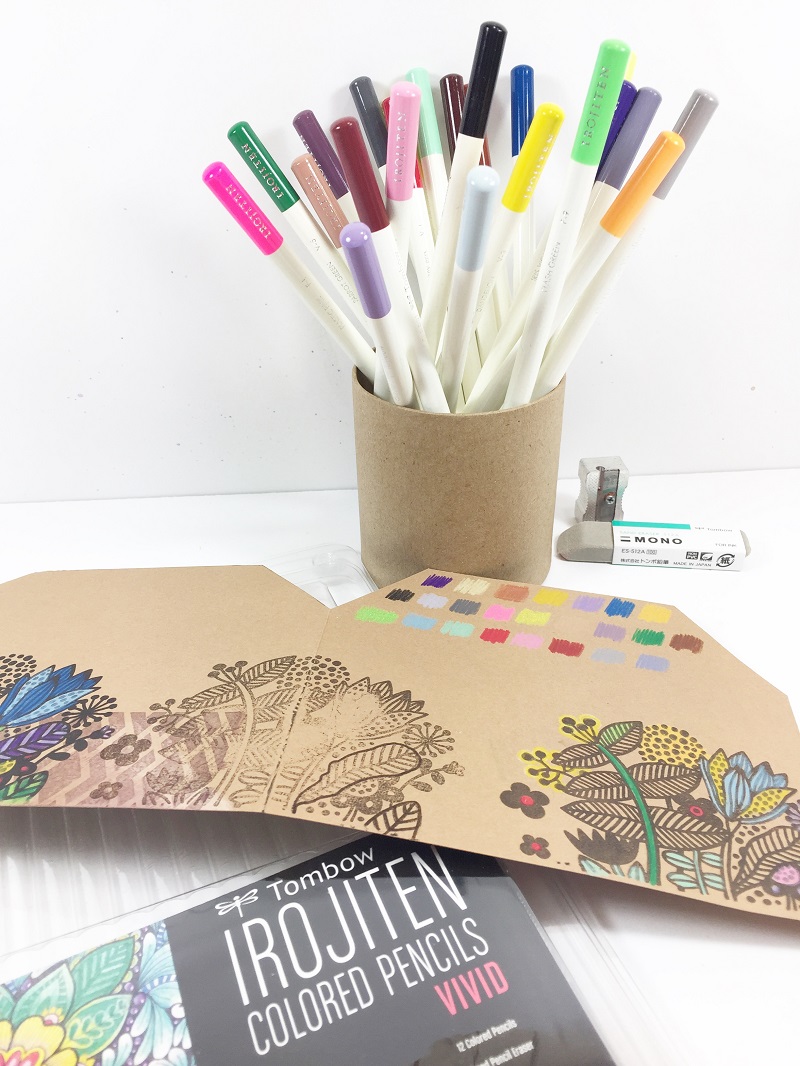 STEP TWO:
Now, I do not consider myself a skilled stamper and as you can see, some of my images were uneven.  The simple solution to this issue is filling in the blotchy areas with Dual Brush Pen #969, which was a perfect match!  And also easy to test on your sample page.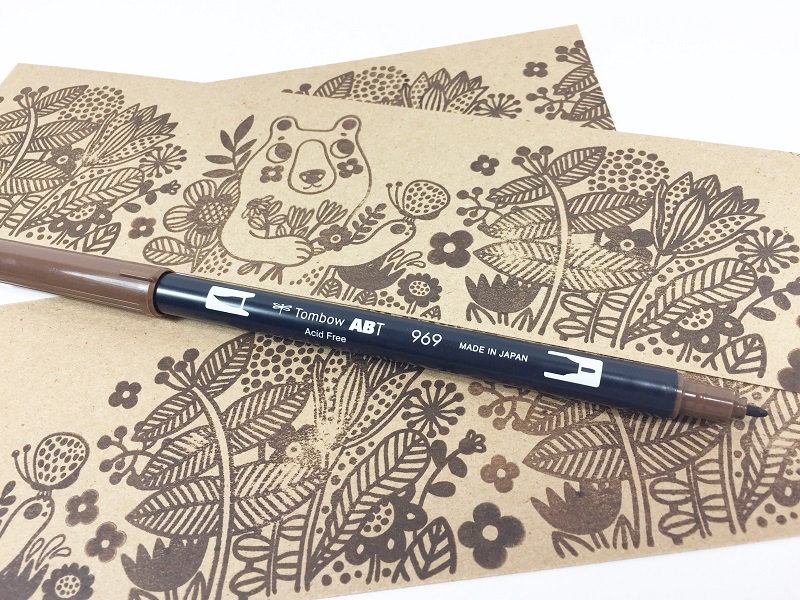 STEP THREE:
Next, color in your image using the Vivid and Tranquil Irojiten Adult Coloring Sets.  Irojitens are premium colored pencils with intense colors, so they really stand out against the kraft cardstock.  Let your imagination take over and create a colorful world!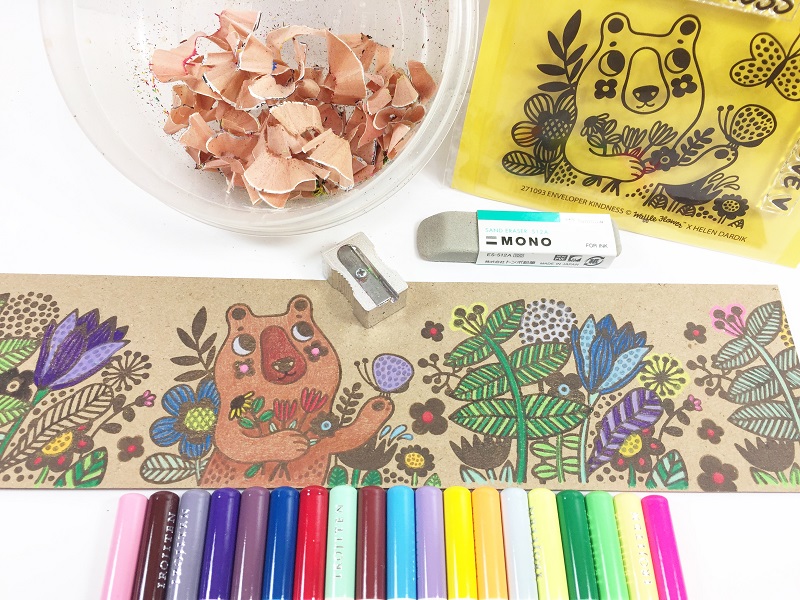 STEP FOUR:
Color the top two thirds of a round paper mache box base with Irojiten Celeste Blue.  Rough cut your colored image, and apply Tombow Xtreme Permanent Adhesive to the back.  Remember, roll to apply then swipe tip to the side for a clean application.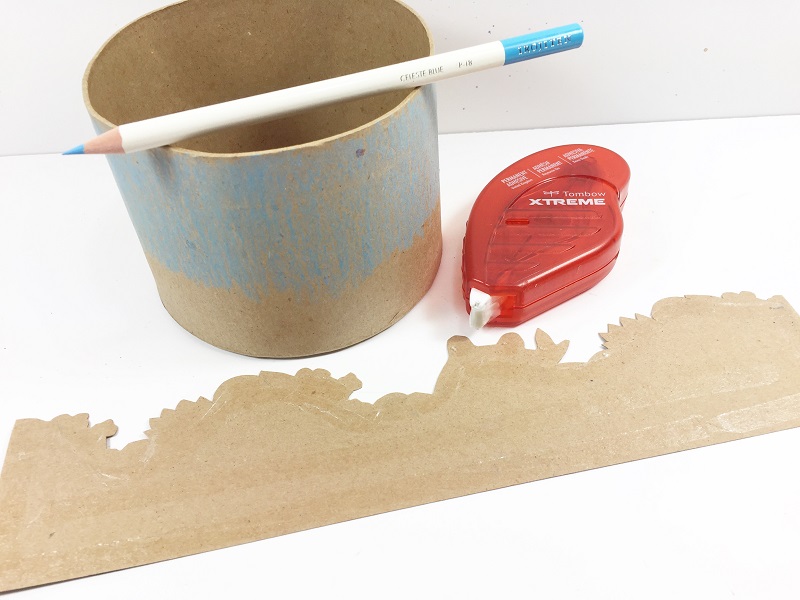 Attach the stamped and colored image to the bottom of the paper mache box.  Secure edges by rubbing with a bone folder.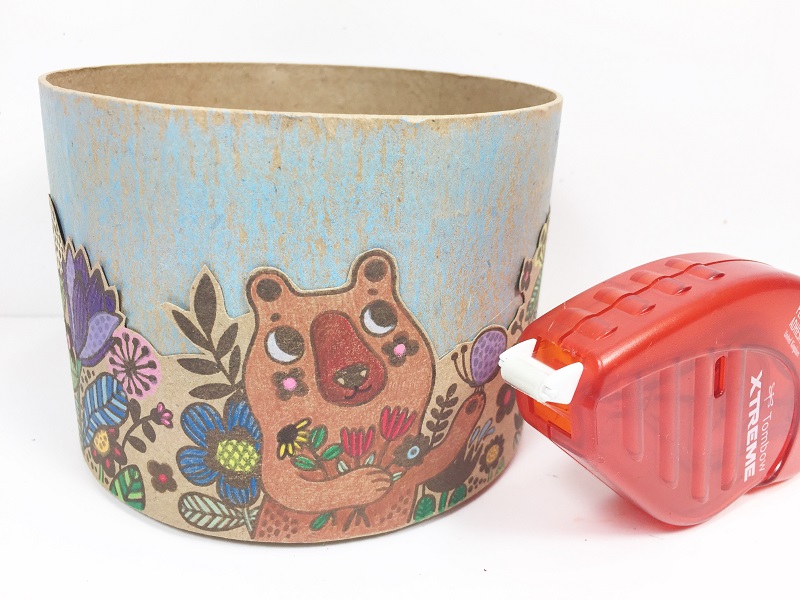 STEP FIVE:
Paint wooden final with Country Red and four wooden ball feet with Sapphire Americana acrylic craft paint, let dry.  Color top of paper mache box lid Irojiten Dandelion and the band Irojiten Crocus.  Attach final to top center of box lid and ball feet to bottom of box with MONO Multi XL Liquid Glue.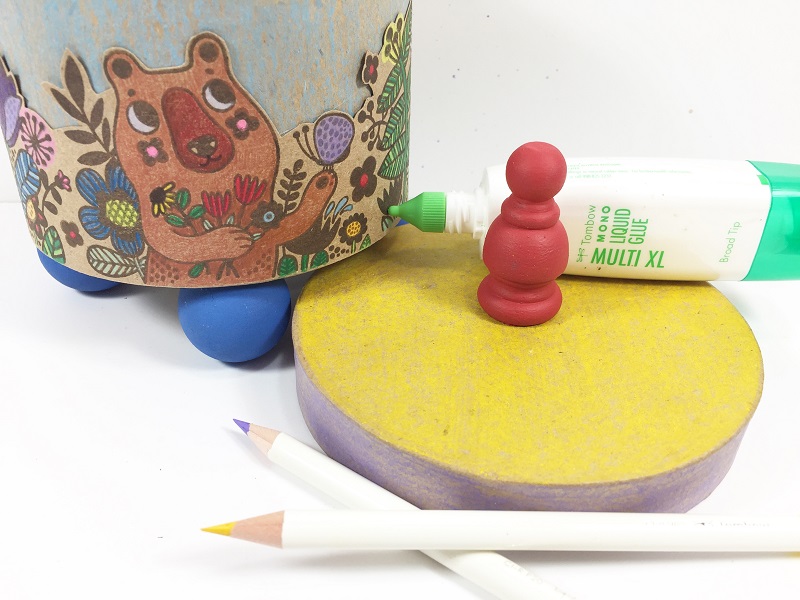 My inspiration for this project was Smitha's kraft bookmarks shared on the Tombow Instagram last week – check them out HERE.
I hope that y'all have enjoyed my Box Full of Kindness and that you will use this project as a jumping off point to showcase your Tombow creativity!  Share on social media and tag #TombowUSA