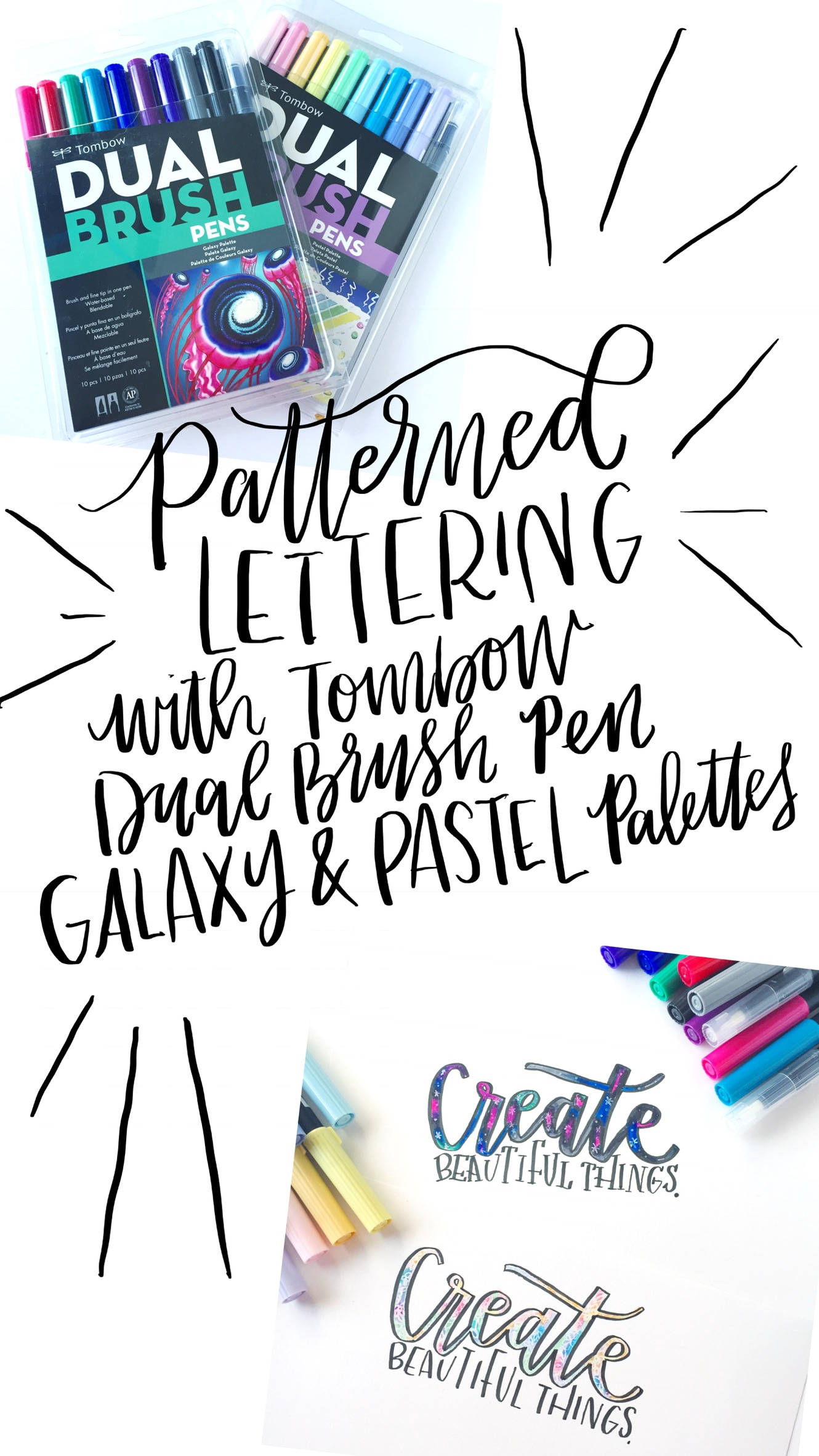 The new Tombow Dual Brush Pens in the Galaxy and Pastel palettes are so much fun to use when creating patterned lettering. Hey, lovelies! It's Lauren of @renmadecalligraphy, and I'm back to share my favorite way to use these amazing sets of vibrant colors in a creative lettering tutorial.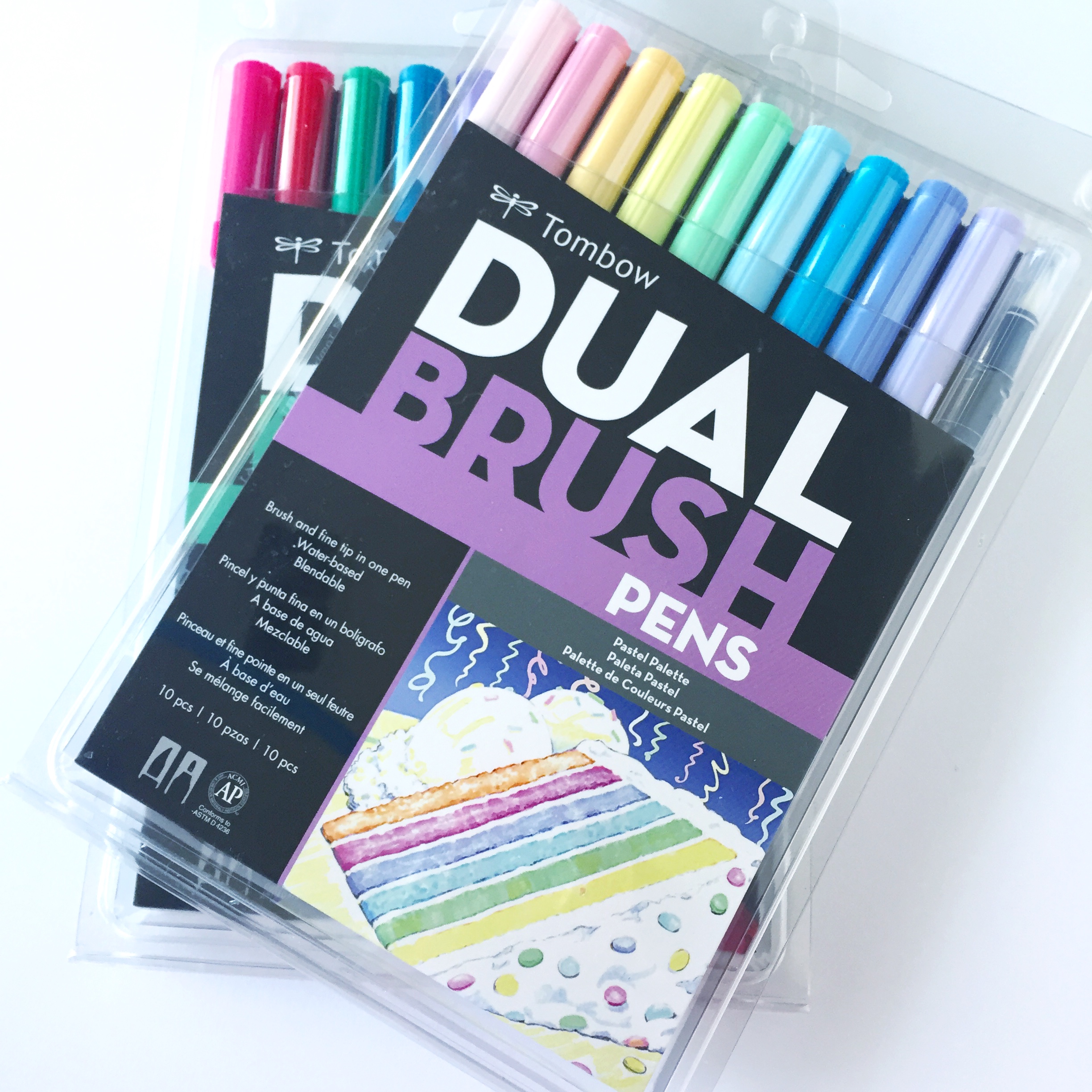 ALL ABOUT THE NEW GALAXY AND PASTEL PALETTES
Tombow recently launched their new sets of Dual Brush Pens in the Galaxy and Pastel Palettes. The colors themselves are not new but the groupings of the colors are so on point with current craft and lettering trends and are so much fun to create with! Each has 9 coordinating shades and a blender pen for 10 pens, each with a brush tip and bullet tip.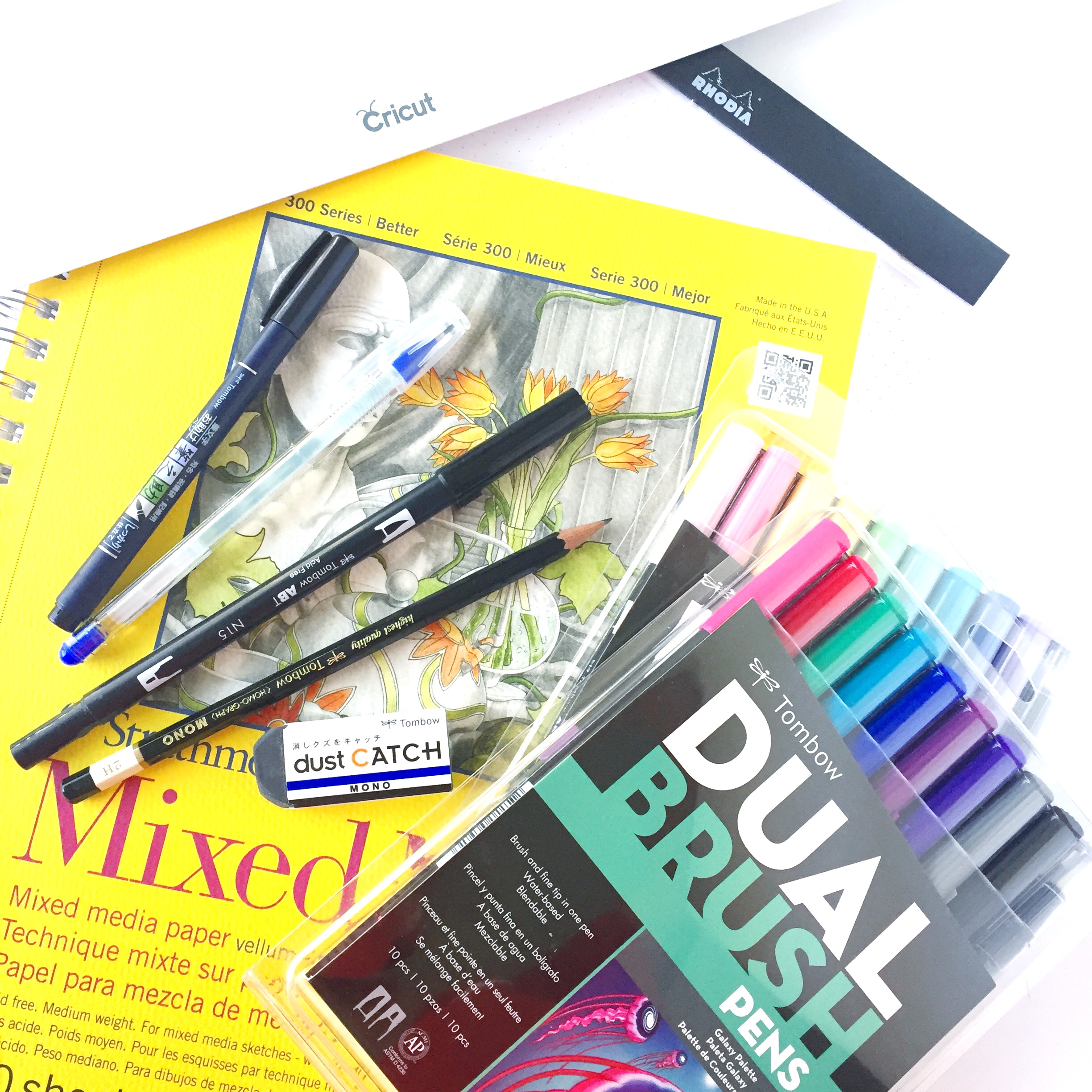 WHAT YOU'LL NEED
Rhodia Dot Pad
Mix Media Paper
Cricut Bright Pad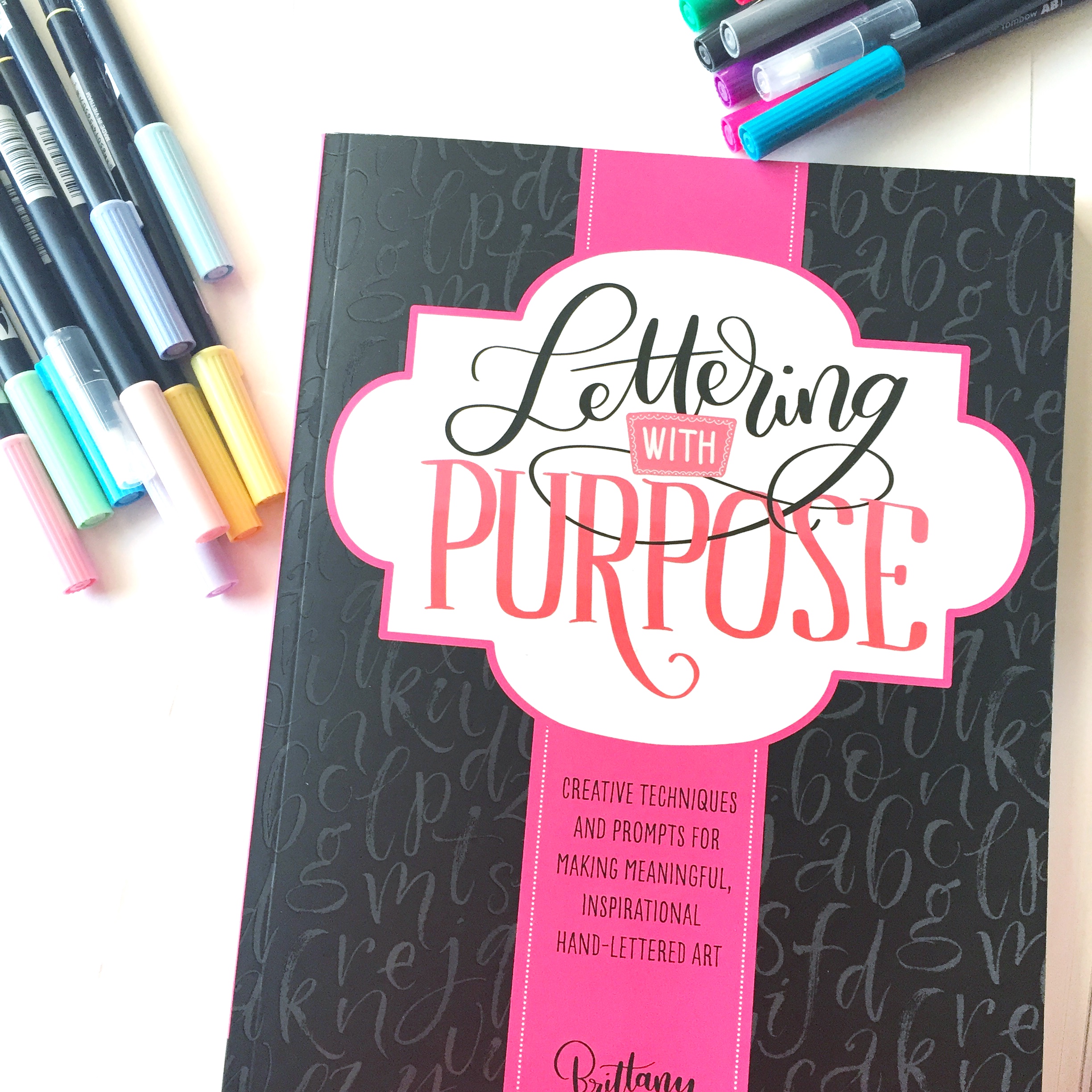 GET INSPIRED!
You will also want to snag a copy of Brittany Luiz's brand new book, Lettering with Purpose.  I was inspired by the galaxy lettering tutorial in this book when brainstorming what to create for this post.  This book is amazing. You definitely need it for your lettering stash!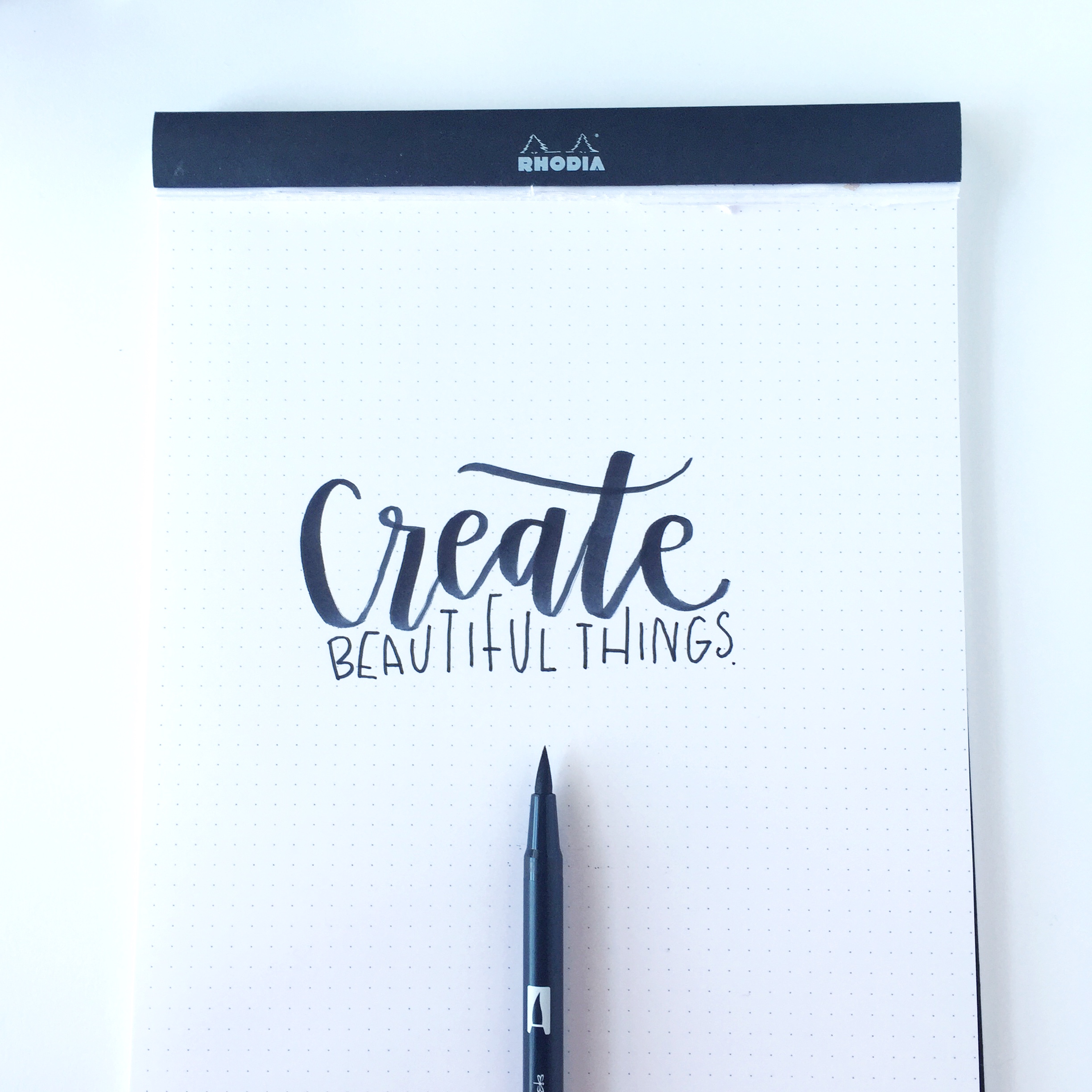 DESIGN YOUR QUOTE
First, sketch out the quote you want to create. Then letter the final lettering design using the brush and bullet tips of a dark Dual Brush Pen on a Rhodia dot pad.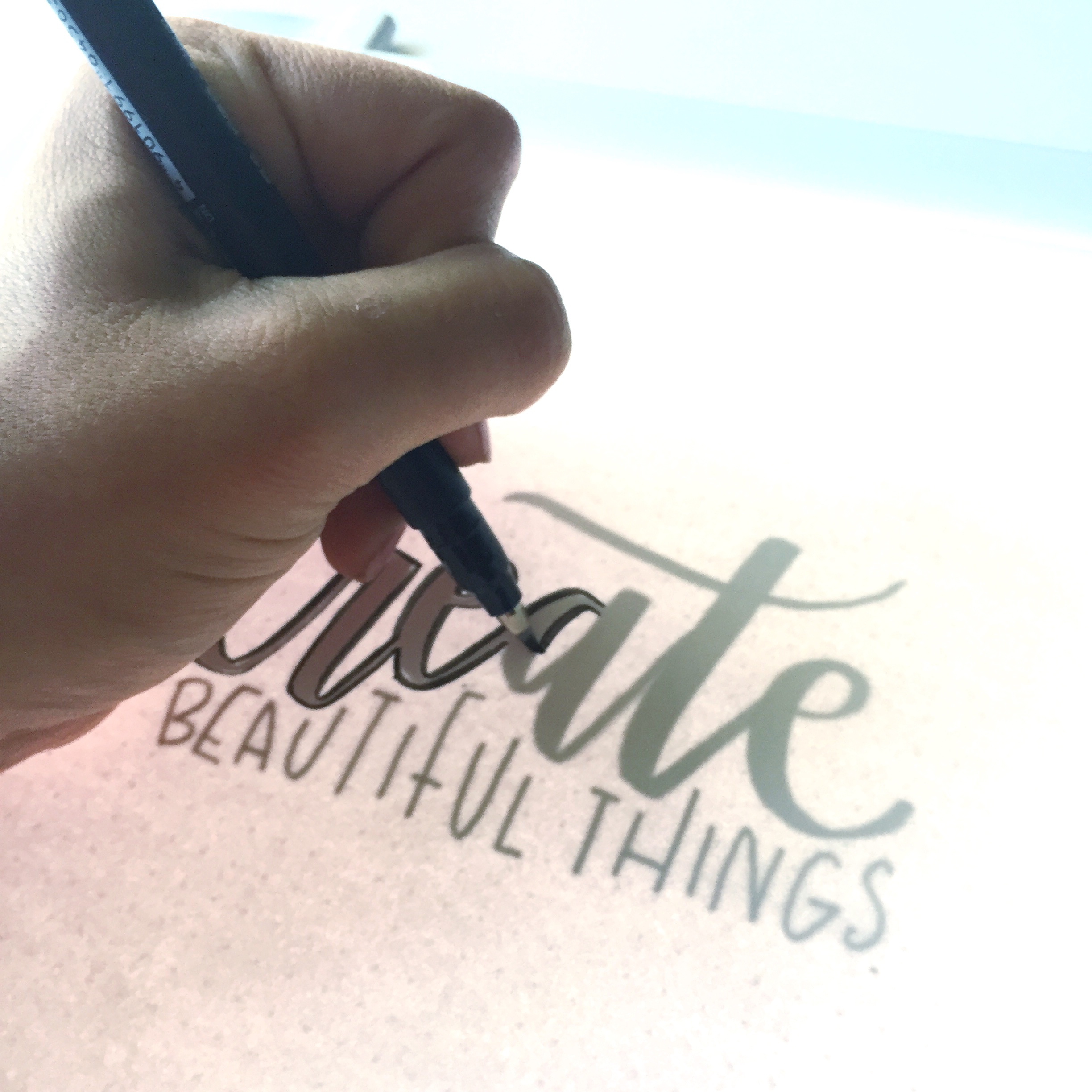 TRACE YOUR DESIGN
Trace your design onto a blank sheet of mix media paper. To do this place the sheet from the rhoda pad underneath the mix media paper and use a Bright Pad to trace an outline of the design using a Tombow Fudenosuke Hard Tip Brush Pen. Add a serif to the small block lettering to give it some flair!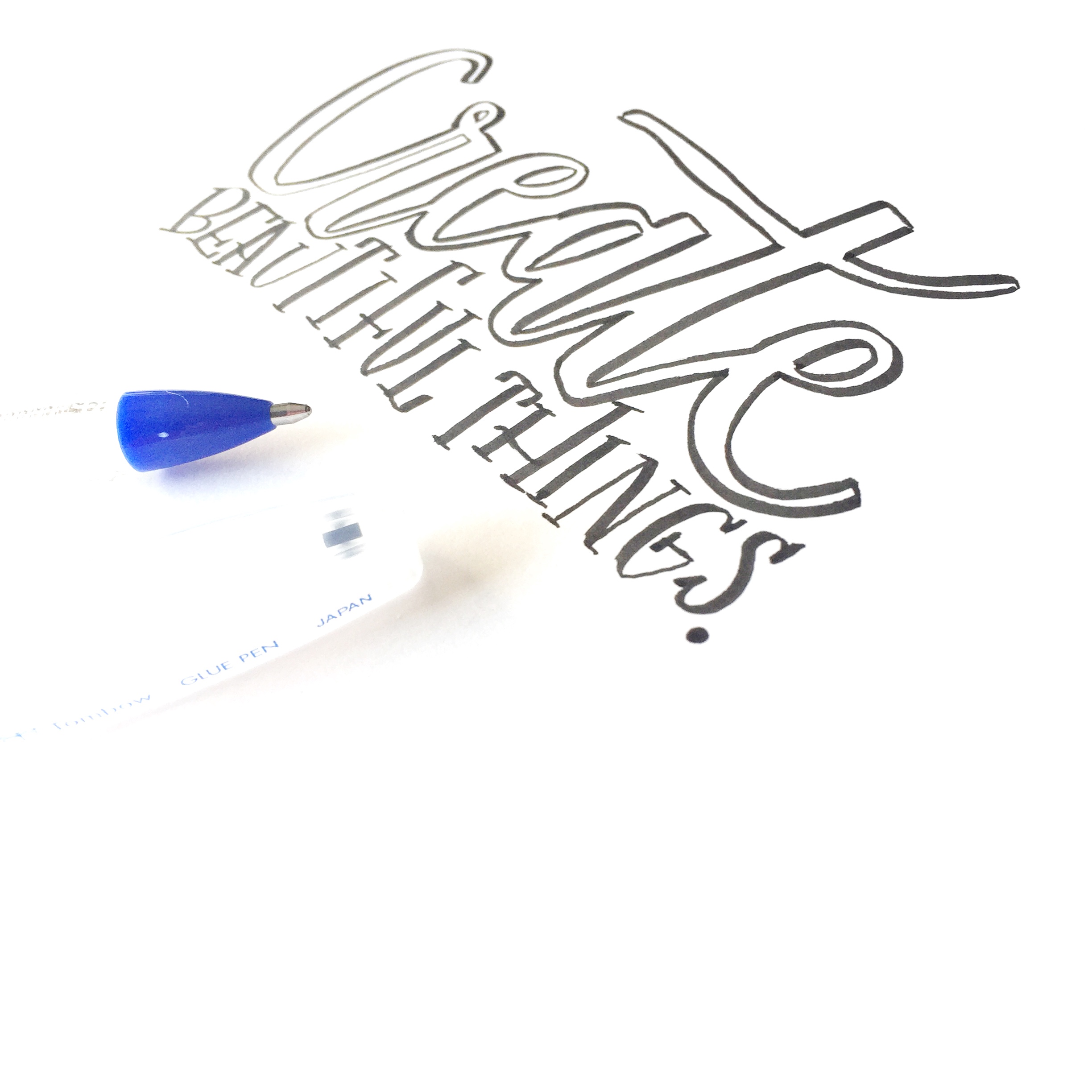 EMBELLISH WITH GLUE PEN
Using the Tombow MONO Glue Pen, add star details to the inside of the lettering and let them dry.  You may have to look at it at an angle to see if it is being applied properly.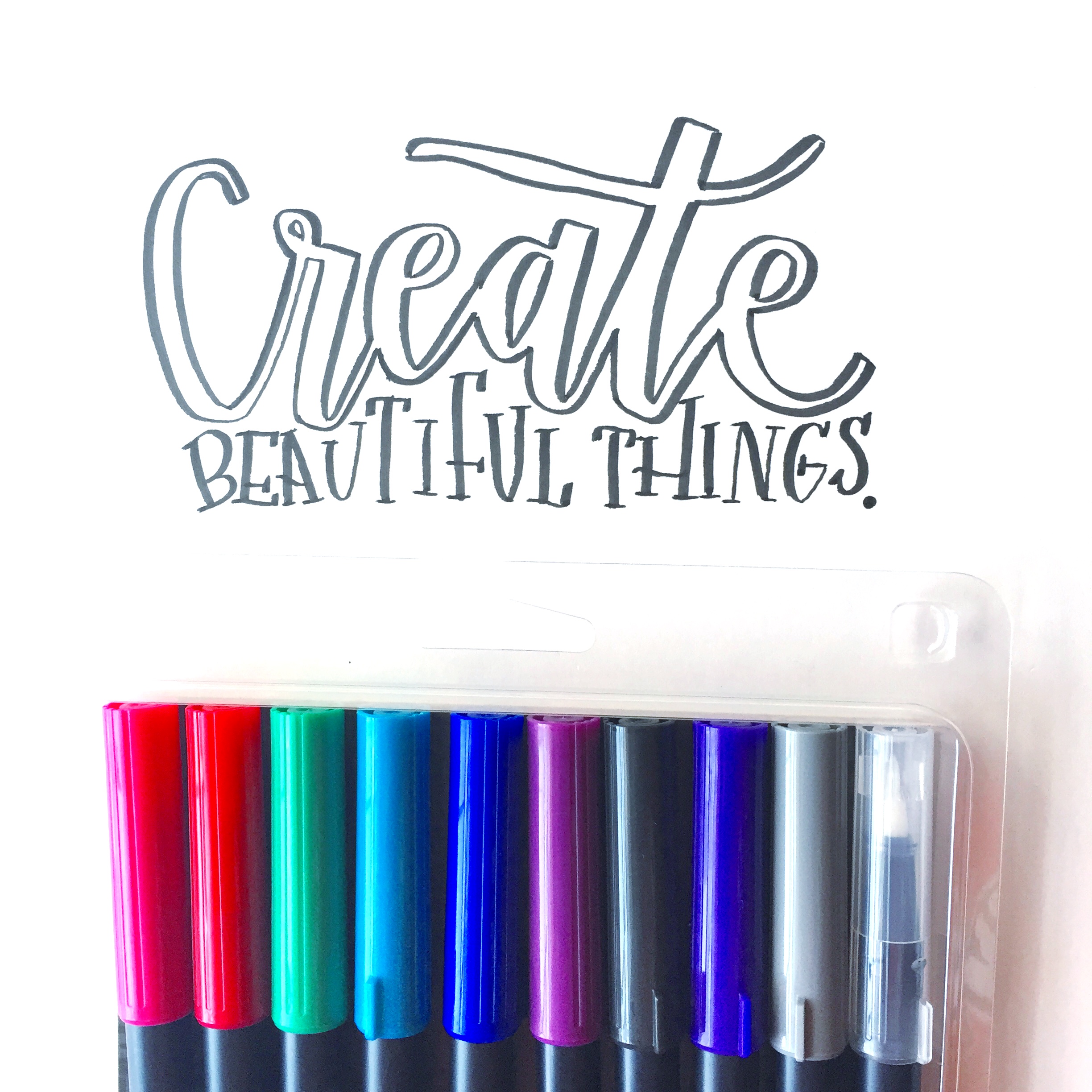 GALAXY LETTERS
To create galaxy letters, use the bold colors from the Dual Brush Pen Galaxy 10-pack and apply randomly over the star pattern when it is dried.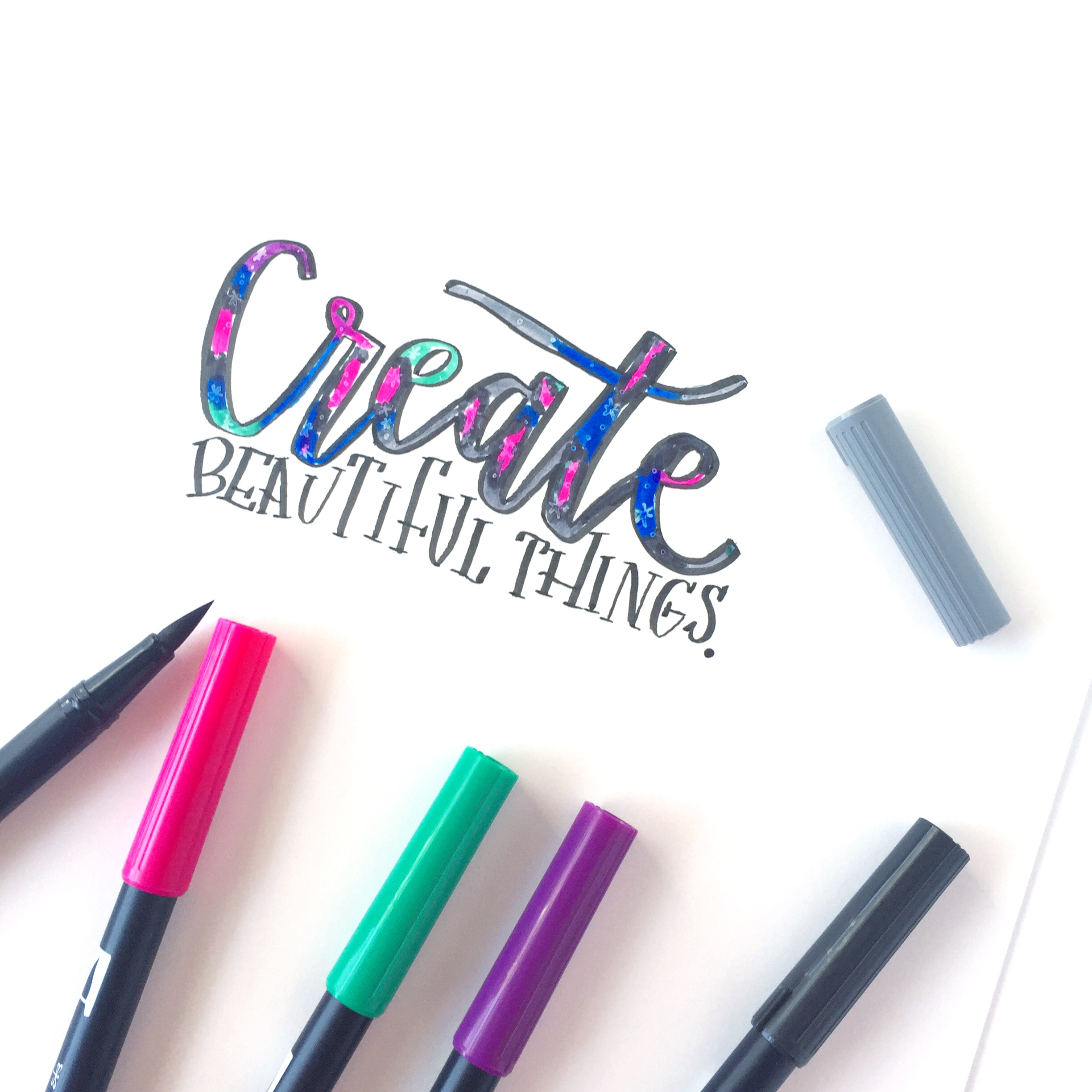 ADD COLOR WITH GALAXY PALETTE
Add the colors by starting with the darkest colors and then adding on the lighter or brighter colors of Dual Brush Pens.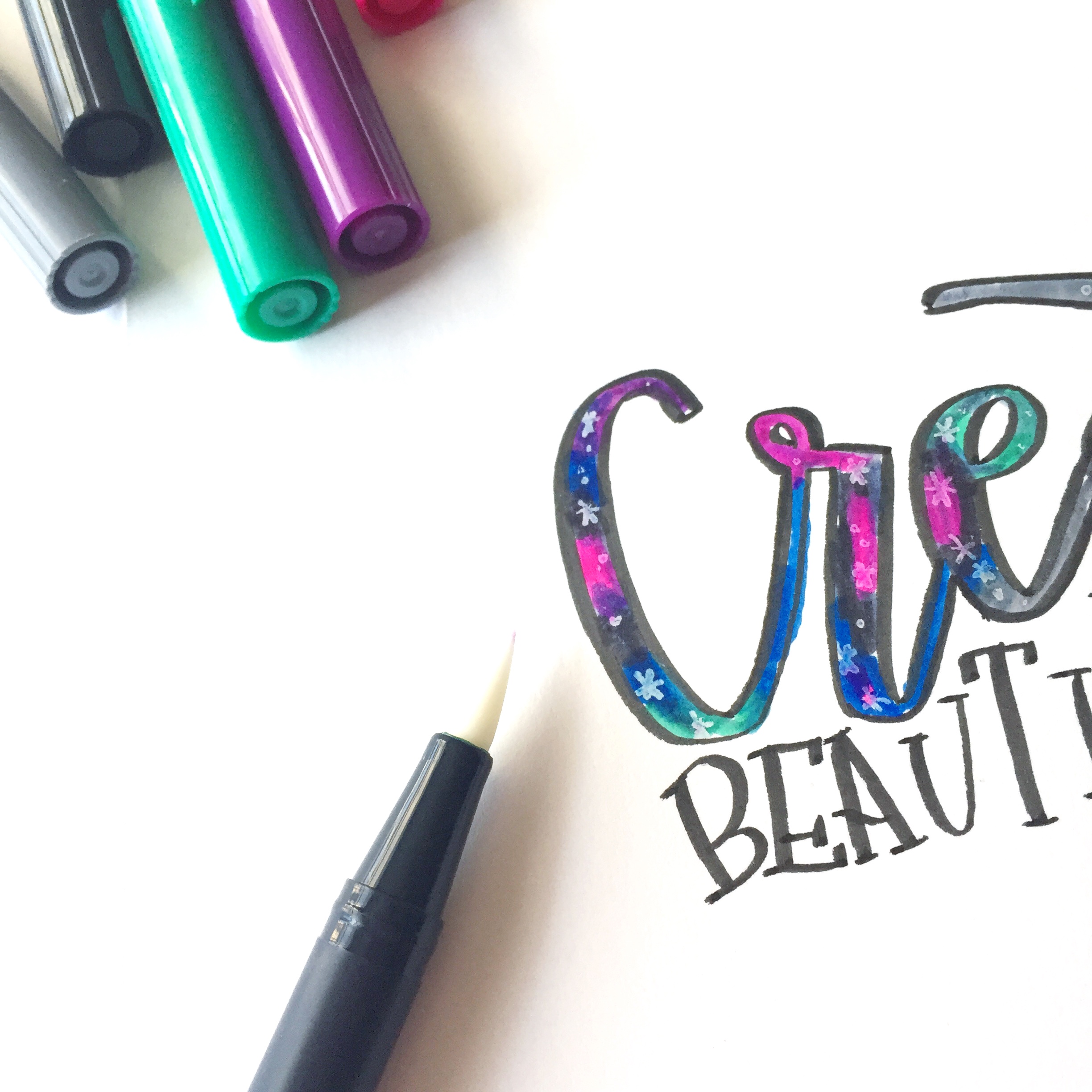 BLEND TOGETHER THE GALAXY
Use the blender pen in the Dual Brush Pen Galaxy 10-pack to blend together the colors so that it looks like a galaxy and the stars start to pop.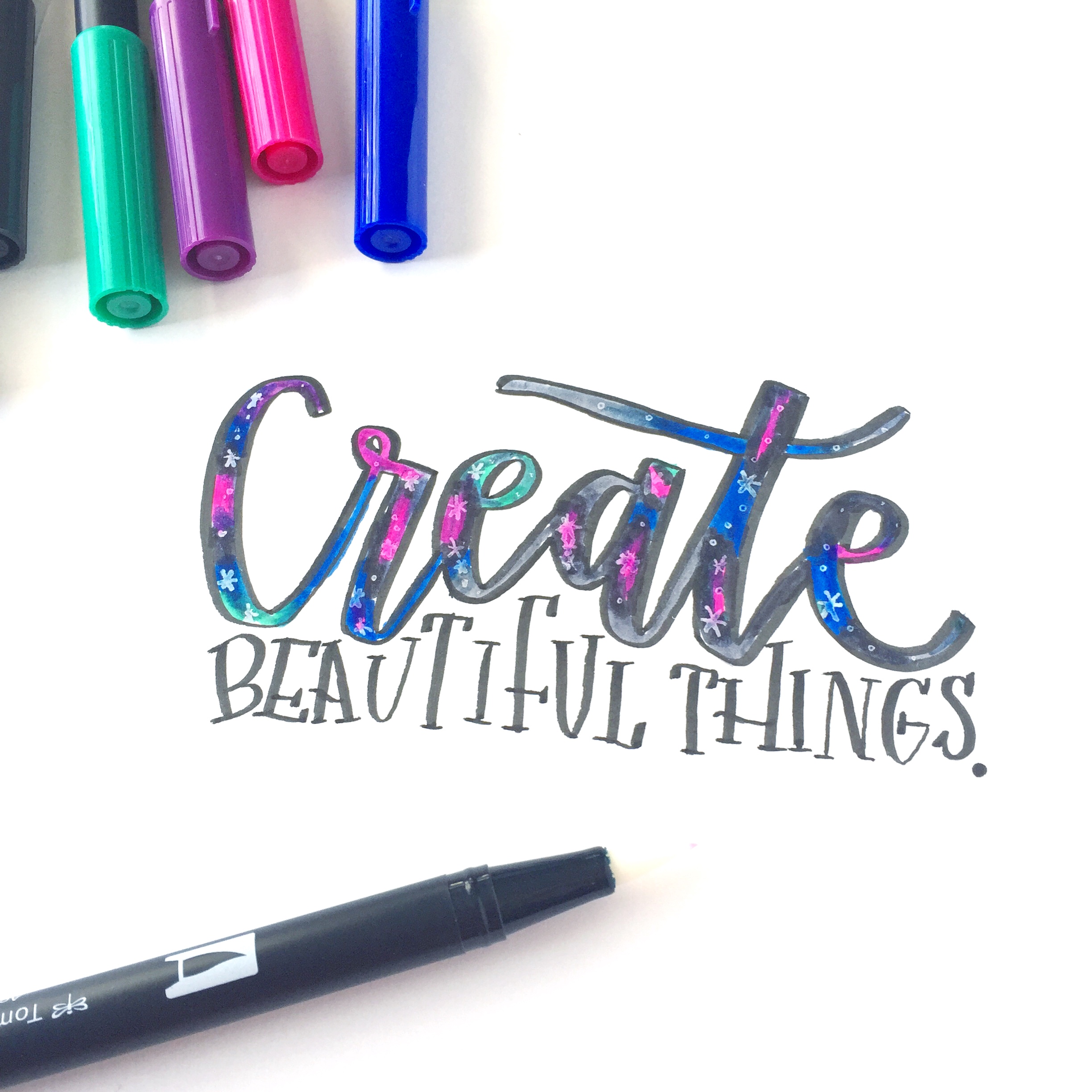 FLORAL LETTERS
You can create the same effect by drawing flowers with the Tombow MONO Glue Pen and coloring it with the Tombow Dual Brush Pen Pastel 10-pack.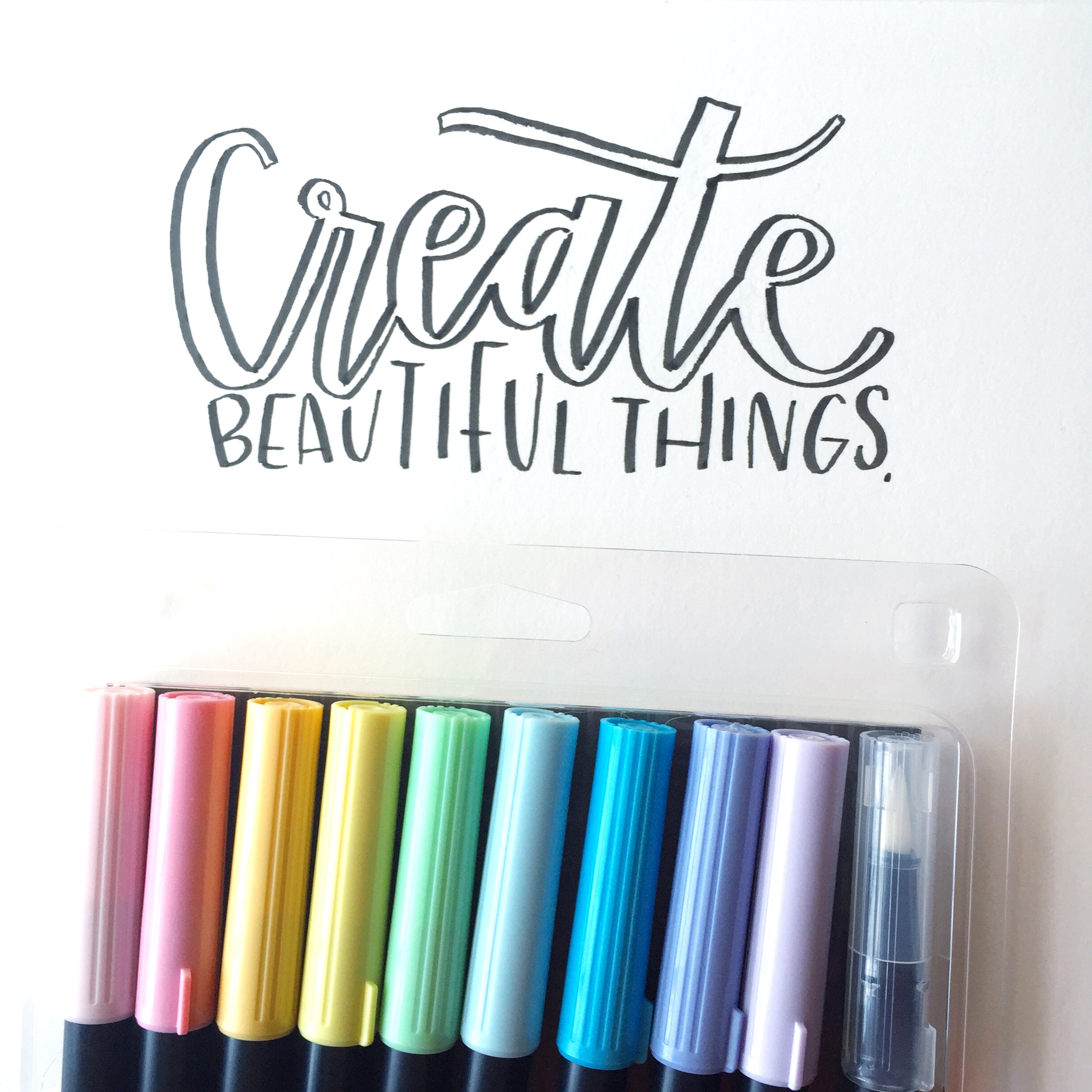 CREATE FLORAL DESIGN
Draw a floral design with the Tombow MONO Glue Pen.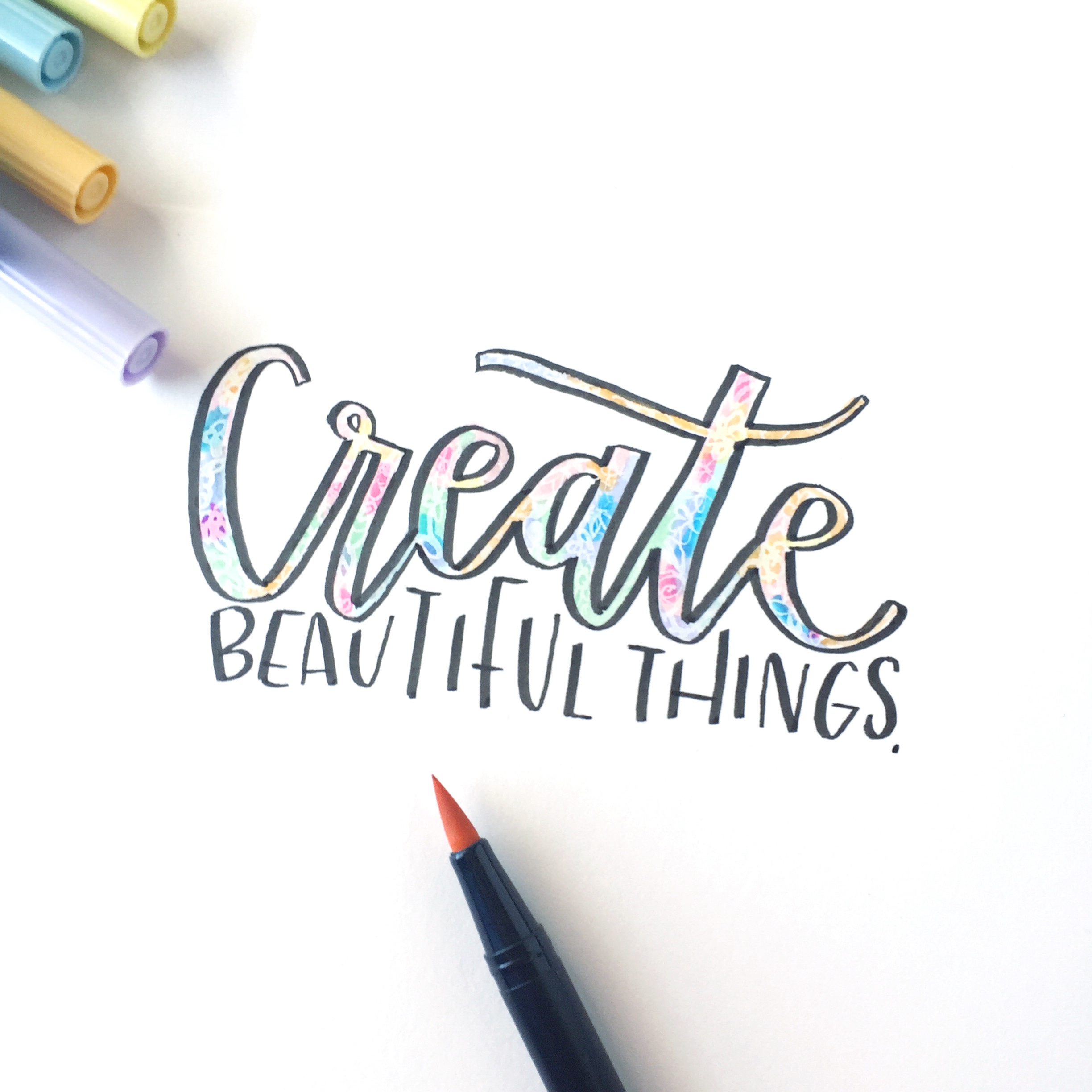 ADD AND BLEND PASTEL PALETTE
Add the Tombow Dual Brush Pen Pastel Palette to the inside of the lettering to reveal the floral design. Then blend the colors together for a fun watercolor effect.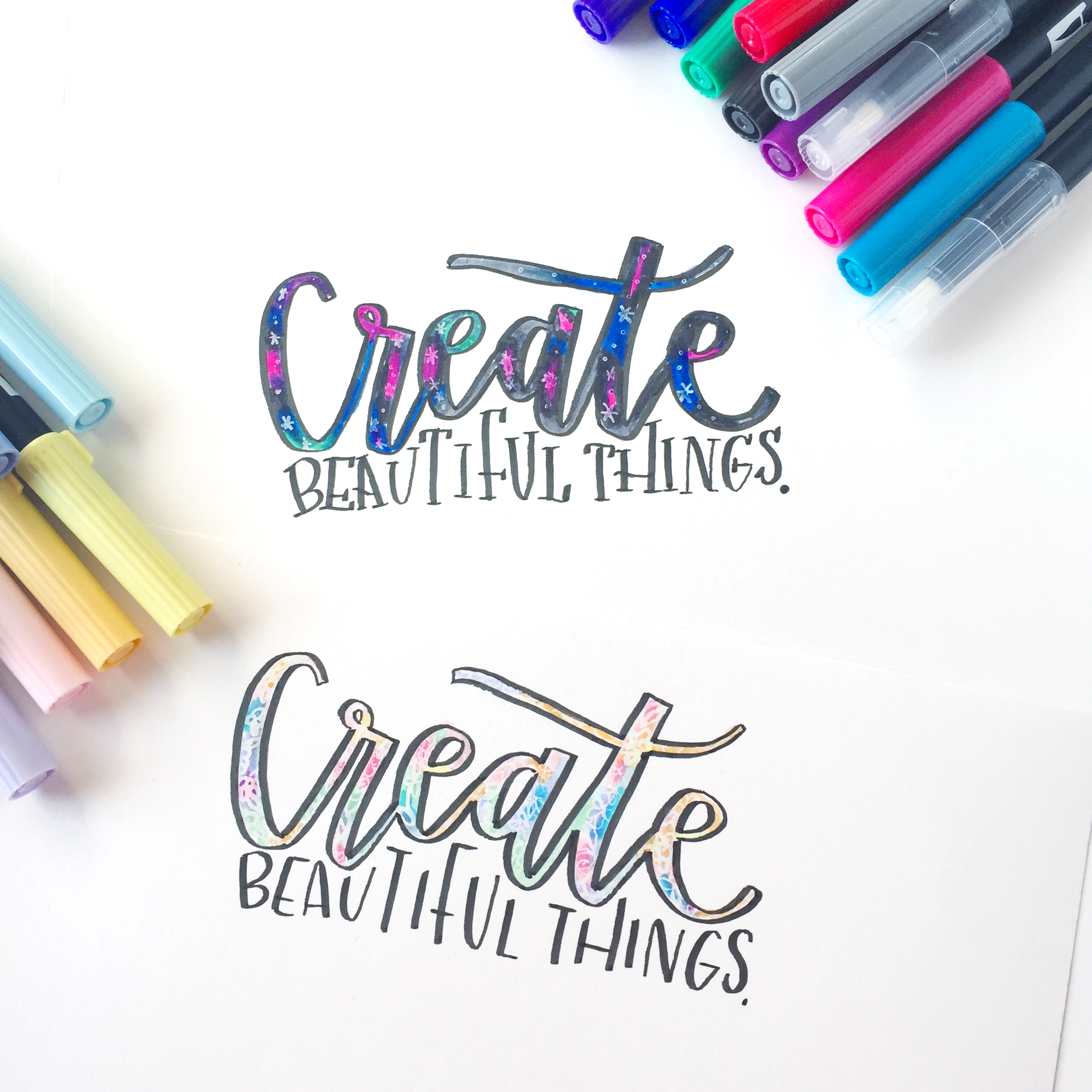 GET INSPIRED!
There you have it! Feeling inspired? I'd love to see what you create! Say hi over @renmadecalligraphy on instagram and make sure you share with me what you create! For more lettering tips and crafting inspiration, check out renmadecalligraphy.com.
Happy Lettering!
Lauren