Welcome Fall! Marie Browning here to share an easy Golden Table Decor using one of my favorite Tombow Adhesives, MONO Multi XL Liquid Glue! It is called 'Multi' because of it's ability to be sticky both wet and dry. That's right, when the MONO Multi dries clear, it stays super sticky! Now Multi is available in the new extra large size that works beautifully for home decor projects such as this. Not only a superb strong adhesive when wet but it is also a perfect adhesive for gold gilding, foiling or glittering when dry. This inexpensive golden table décor can easily be created with gold leaf, gold skewings (that's what I have used), foils or glitter – your choice!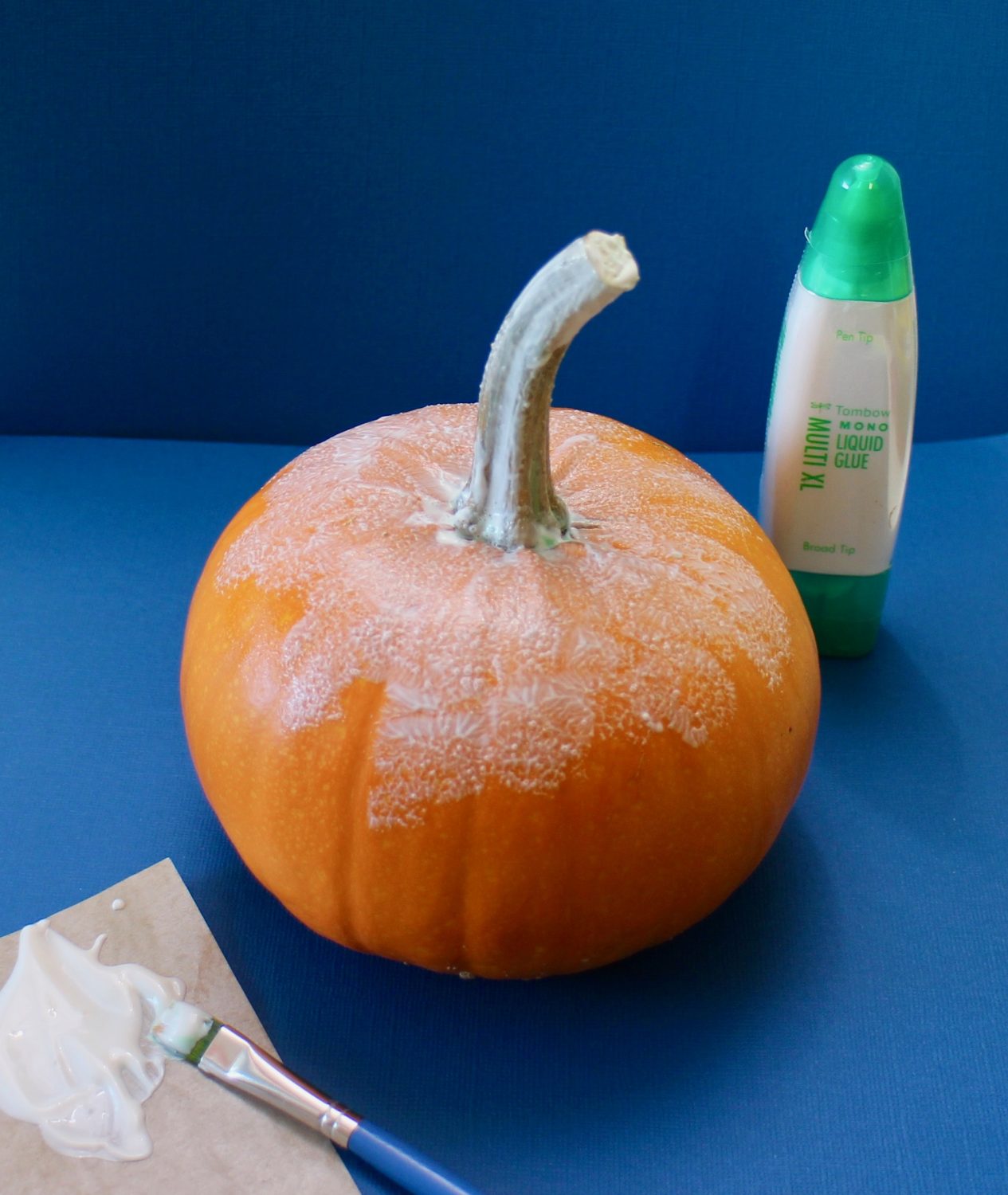 Apply the MONO Multi
For this table display I am using a selection of winter squashes; pie pumpkin, butternut, white acron and sweet dumpling. I picked my favorites for eating because when this golden table décor display is done the squashes are still edible! Choose unblemished squashes with long stems for best results. To prepare the squash, wash them well with warm water with a tiny splash of beach added, this helps them to store at room tempurature for months. Let them dry compleatly before adding the adhesive.
Using an old brush, apply the MONO Multi XL Liquid Glue to the stem of your squash. Be generous with the glue to get into the rough spaces on the stems. Apply the MONO Multi to the squash using a makeup sponge. Dip into the MONO Multi and pounce with an up and down motion to cover the top half. Let dry until the MONO Multi is clear. Wash the brush and sponge in water immediately to remove the adhesive.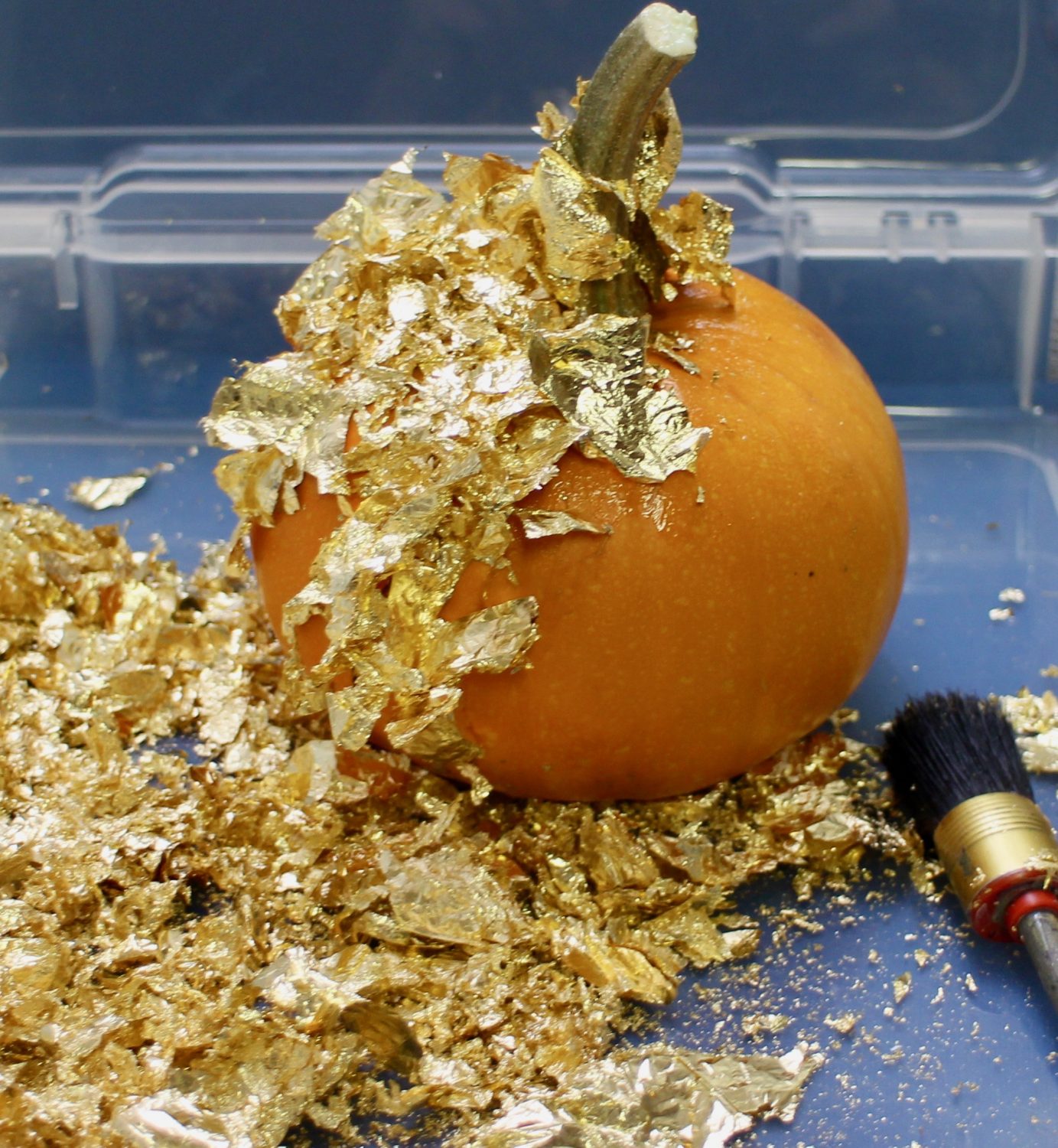 Apply the Gold Leaf Skewings
This is the fun part! When the MONO Multi XL Liquid Glue is completely dry and clear, you can add the gold gilding. I used gold leaf skewings here but you can also use sheets of gold leaf, foil or glitter. I have placed the pumpkin and gold skewings into a plastic box to help contain them while gilding as they fly everywhere! Pick up the skewings and place them on the dried MONO Multi glue. Use a clean, dry brush with stiff bristles to tap the gold into the glue.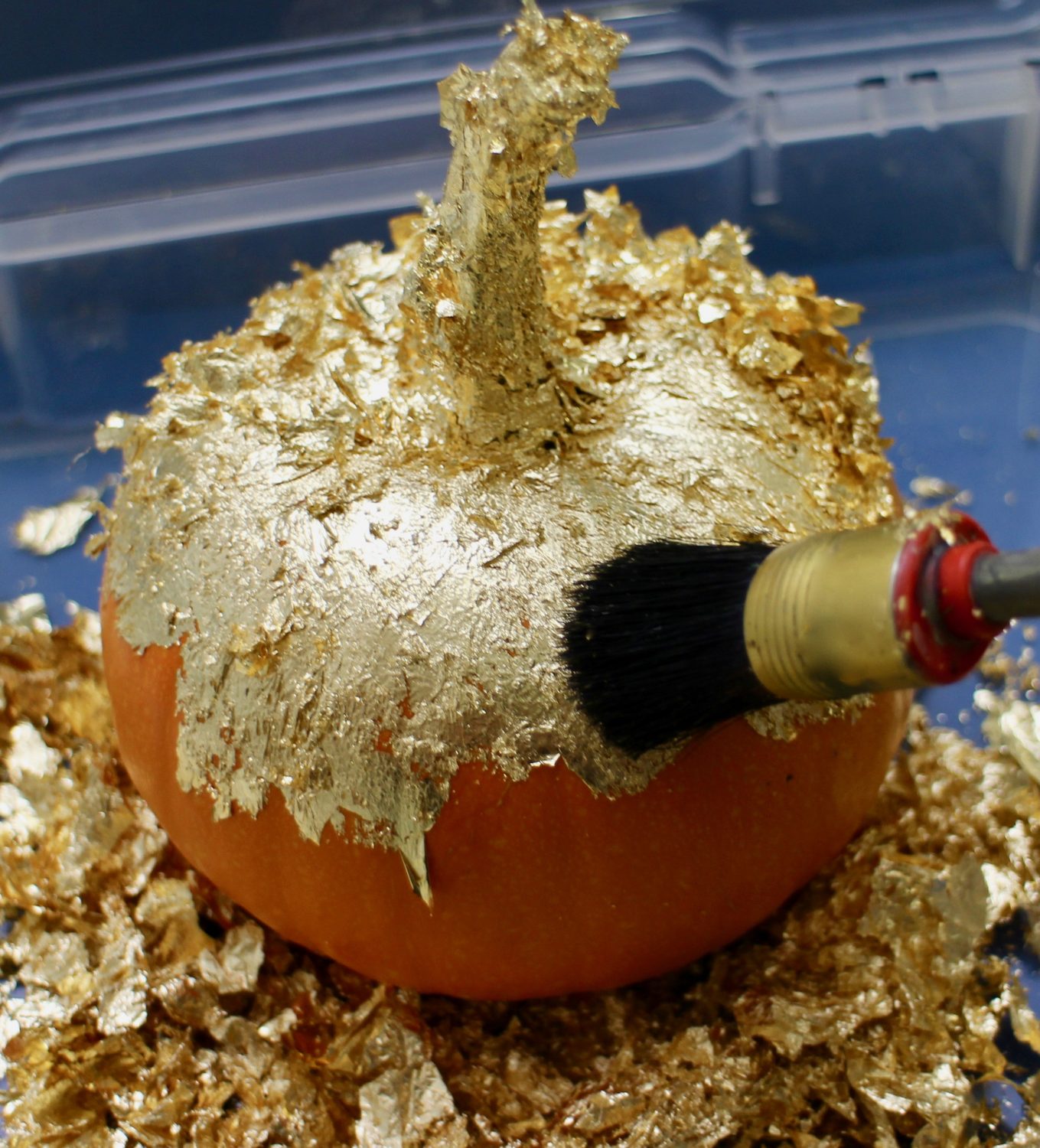 Remove the excess Gold Leaf Skewings
With the brush, aggressively brush to remove the excess gold leaf; don't worry, the MONO Multi can take it! As you are working in a box, the excess gold leaf will be saved for another project. You can leave the gold leaf rough on the squash, or smooth with your hand for a smoother, more even coverage.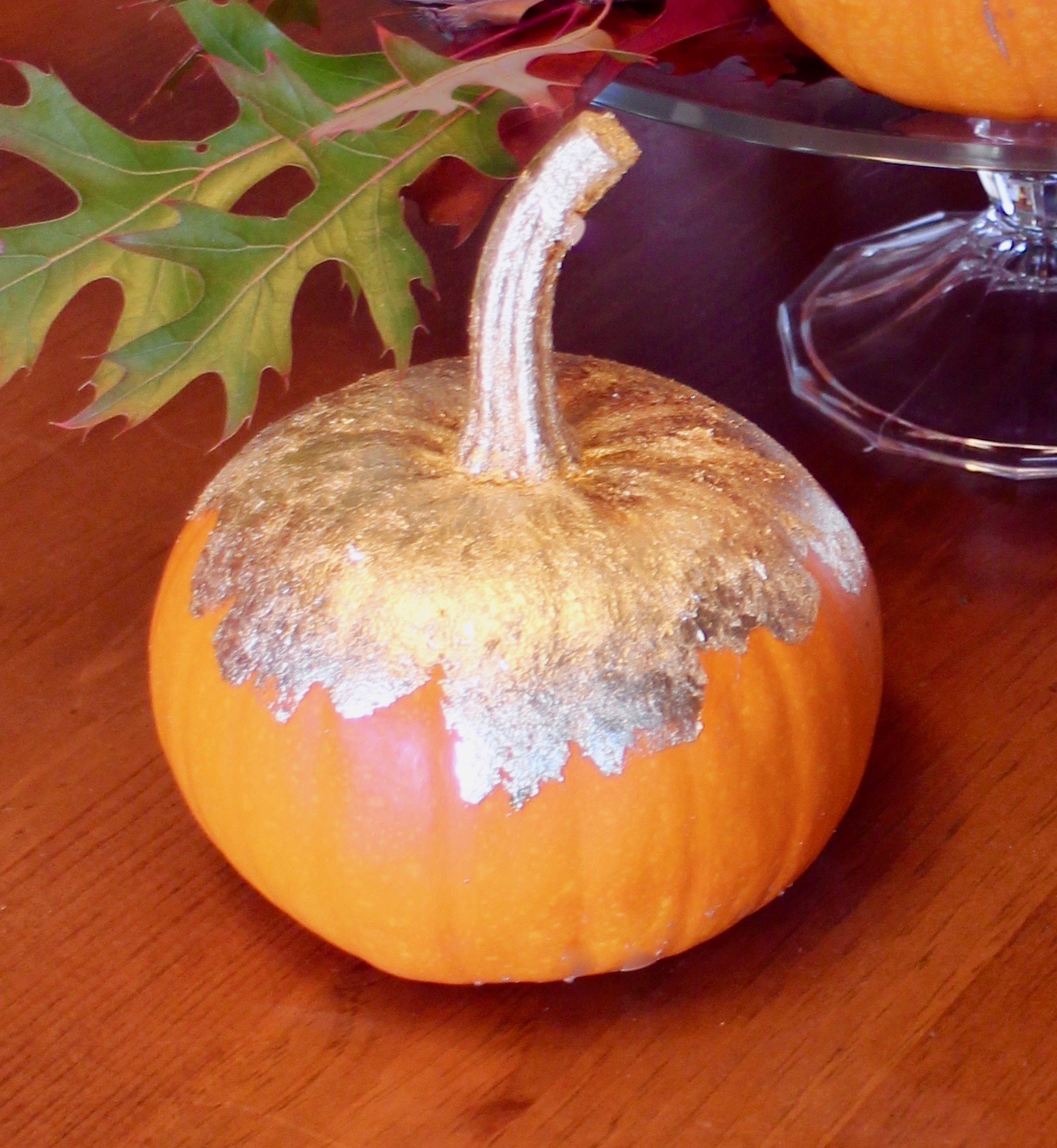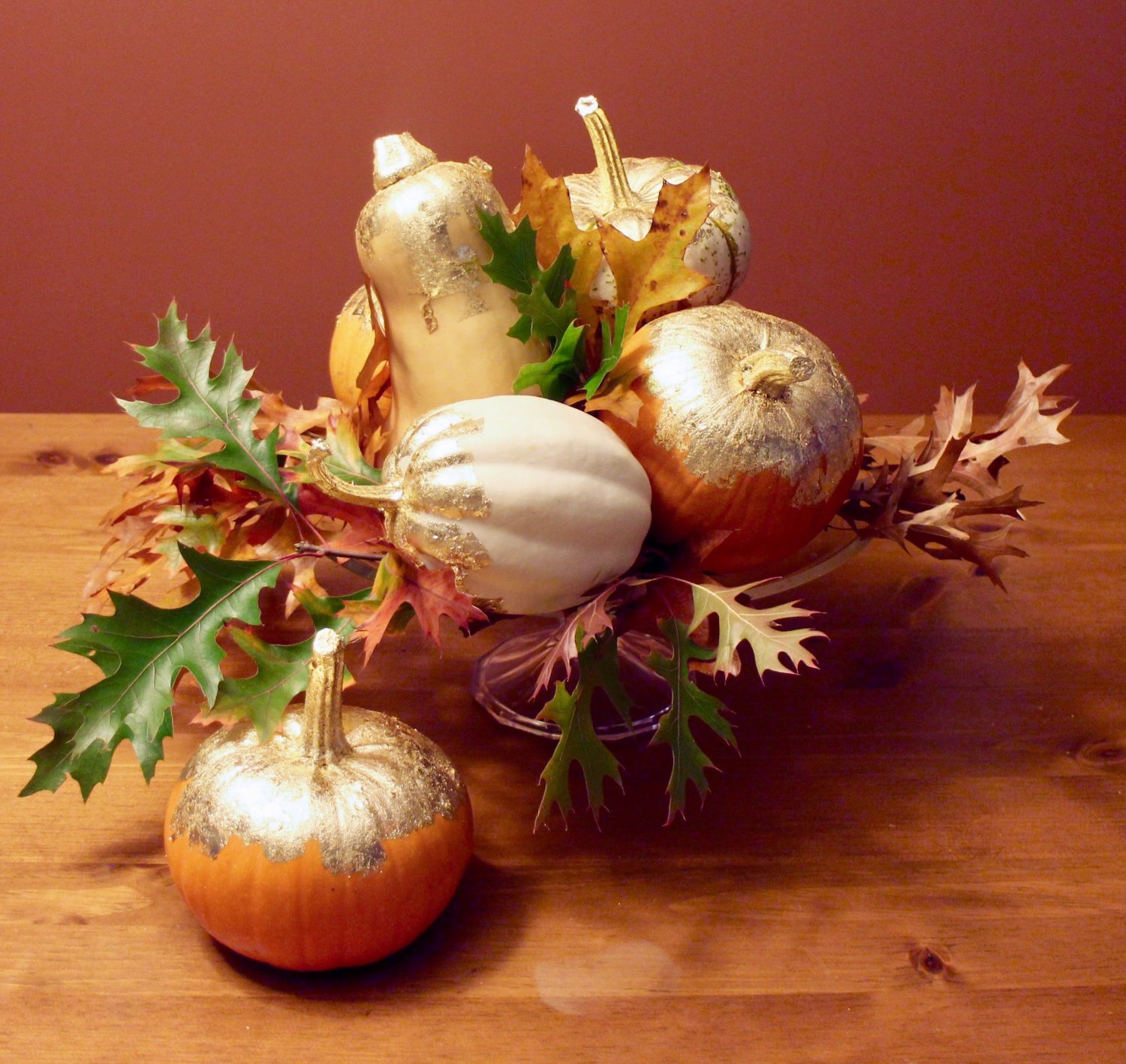 The Finished Golden Table Decor Display
Here's the finished display with the gilded squashes. I have placed them on a pedestal cake stand with oak leaf branches. You can either use real oak branches or artificial branches for a long lasting display. This display will lasts for months, and will get smaller as I pilfer a squash or two for dinner. Simply break off the stem, peel the squash and add to your favorite recipes! Even though this isn't a food blog, I'll share with you my favorite squash recipe!
Butternut Squash Risotto
Serves 2 as main dish, 4 as side dish
1 Butternut squash, small
Olive oil
Salt and pepper
4 cups chicken stock
3 tbsp butter
1 onion, minced
1 shallot, minced
1 cup risotto rice
1/2 cup white wine
1/3 cup grated Parmesan cheese
optional: White truffle oil
Directions
Skin, remove seeds, and cube squash. Coat with olive oil and bake in a 400 degree F oven until tender, about ½ hour.
Bring the chicken stock to a simmer and set aside. Heat 2 tablespoons of the butter and about 1 tablespoon of olive oil in a saucepan and cook the onion and shallot until soft. Season with salt and pepper. Add the rice and stir until translucent, about four minutes. Stir in the wine and reduce until almost dry. Add a ladle of stock and cook, stirring, until it has been adsorbed by the rice. Continue, a ladle at a time, until the rice is tender and creamy, about half an hour.
Remove rice from the heat and stir in the squash, remaining tablespoon of butter, and half the cheese. Taste and adjust the seasoning. Spoon into bowls and scatter over the remaining cheese to serve.
Marie's secret ingredient: White truffle oil – very expensive oil but a little drizzle over the finished dish before serving makes this dish even more yummy!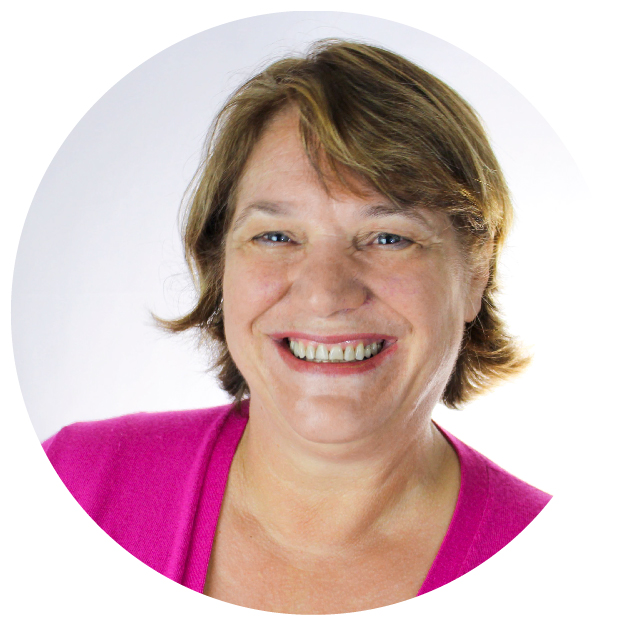 Happy Fall Everyone!
Marie Browning, Tombow Signature Designer