Hi Everyone! This week the design team is sharing ideas for fall parties, get together or decor. This is Jennie and I'll be teaching an activity to express your gratitude. Another great thing about it is that you can use it for any party, workplace, school or home activity!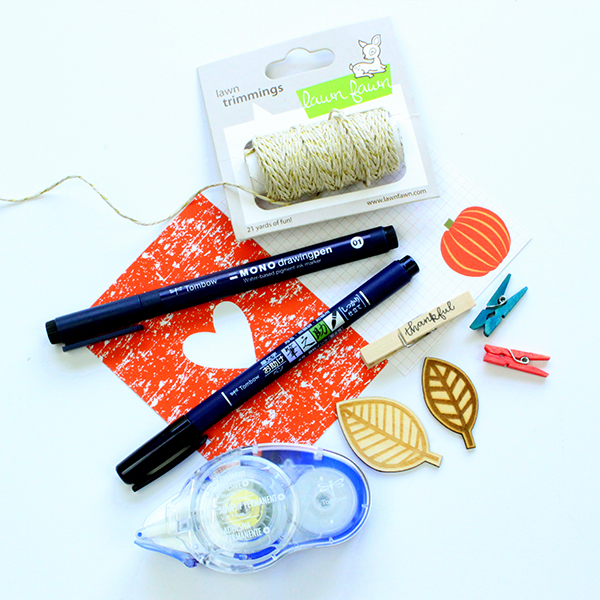 First, get clothespins so you can hang your thankful items. You can use a Fudenosuke Brush Pen or a MONO Drawing Pen to add quotes or drawings to your banner! I even decorated a few of the clothespins with the Tombow MONO Drawing Pen 01. You can write names on the clothespins too – the possibilities are endless!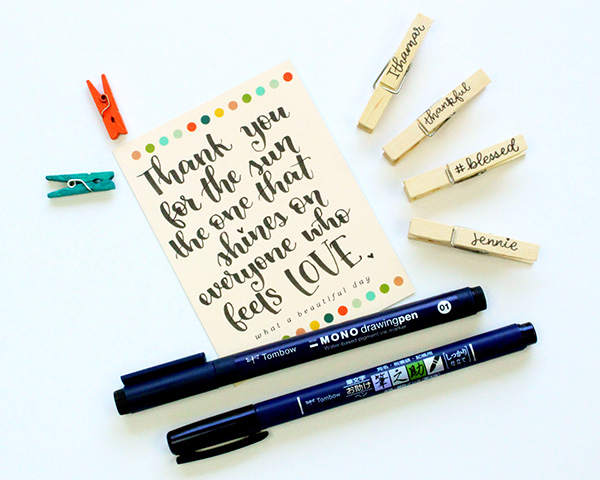 The Tombow Xtreme Mounting Putty is a blessing for renters and those who love seasonal décor. It's removable, moldable, it won't damage your walls, and you can use it for heavy items. I threaded twine through the clothespins  and used a small piece of the putty to put it on the wall.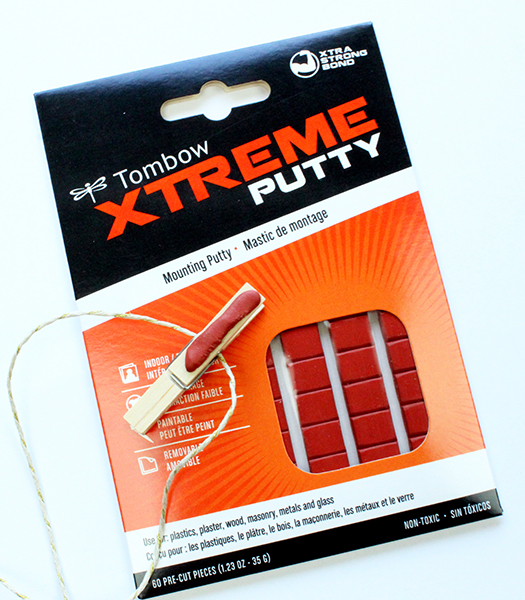 I used very small clothespins. You can pick these up pretty much anywhere – try the dollar store or craft stores. If you want to make this for a classroom, you can use bigger clothespins or add more than one row. If you decide to make one for Thanksgiving like me. you can tell people to write why are they thankful, add a photo, or make a drawing – this adds the perfect personal touch. I also added die cuts to add extra cuteness.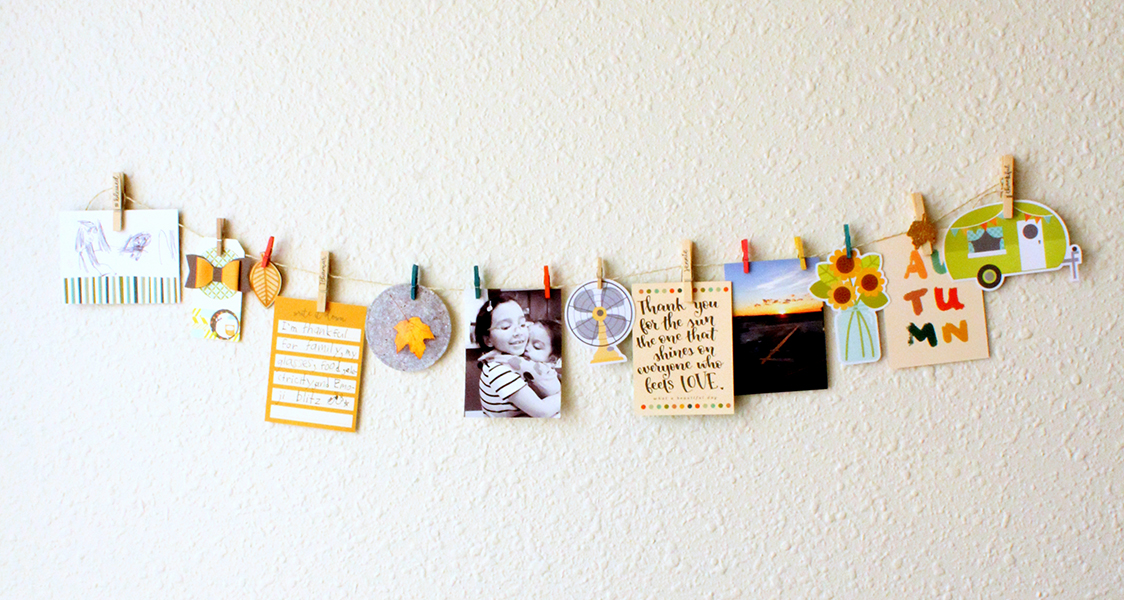 Don't leave the little ones out! You can put pencils and blank paper on the kid's table. Let them come up with their own ideas.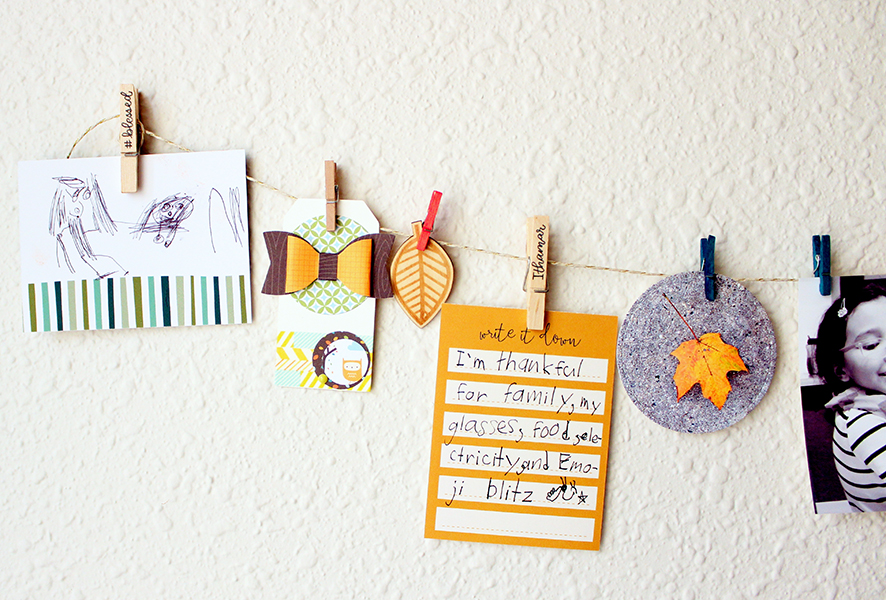 If you have a small printer it's a great idea to let people add their photos. You can also use these banners to create photo booth background for the party!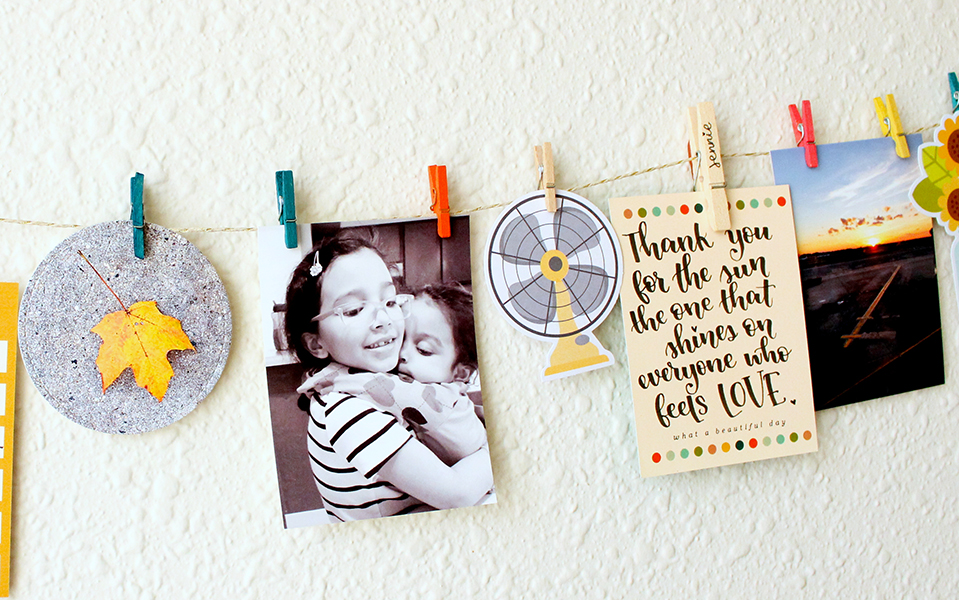 For added detail, you can decorate the clothespins with stickers, die cuts or washi tape. Another good idea is to use the Tombow Dual Brush Pens to stain the clothespins!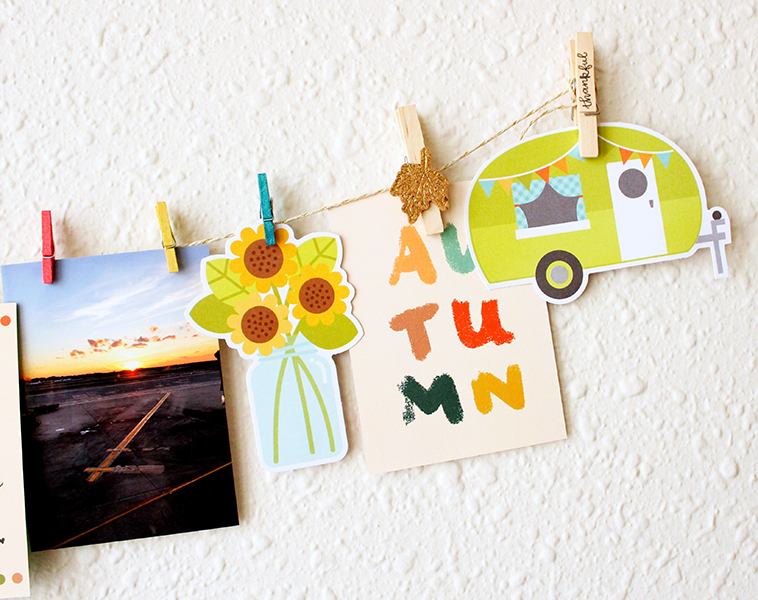 Finally, the coolest thing about this project is that you can change the die cuts and decor and use it for other holidays and parties. If you want to take it down you can save the used Mounting Putty as well! I hope you enjoyed this banner to express your gratitude! Tell us your grateful item to add to the banner!