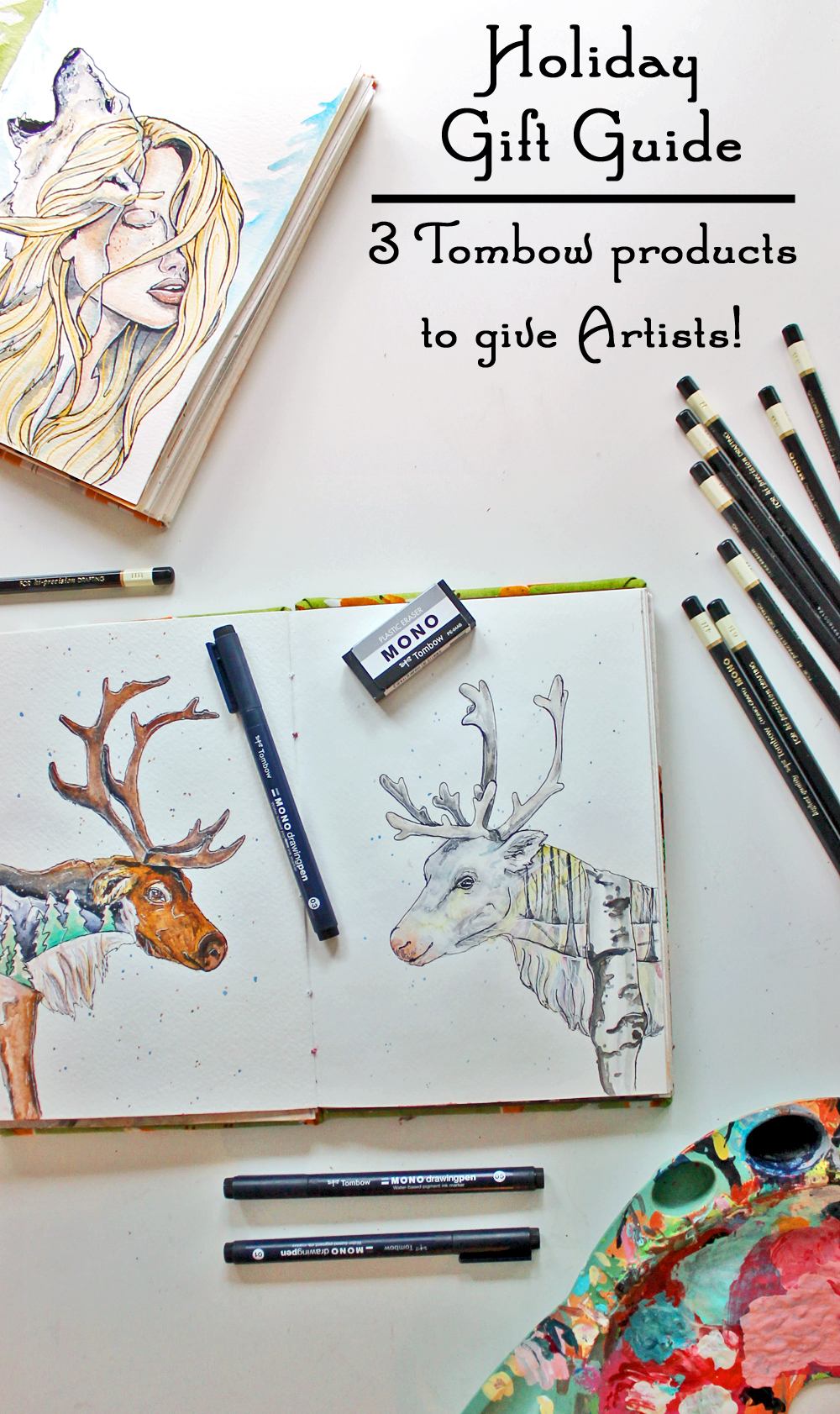 Hello everyone, It's Katie here and today I'm sharing my top 3 Tombow products for artists.
Can I just start by saying how HARD it was to narrow this list down to only 3 products? As you may know, I'm an artist who likes to dabble in a little bit of everything- pencil drawing, watercolors, paints, mixed media, journals, etc, and I use Tombow products in all of my work.
I've narrowed the list down by pulling out my 3 favorite basic supplies to use in my drawings:
The MONO Drawing Pencils are my go-to pencils for all of my sketching. They're professional quality pencils, high quality graphite, cedar wood, and I've never had a lead break on me yet with these pencils! They have a degree range from 6B to 4H.
I start every sketch and painting I do with these pencils.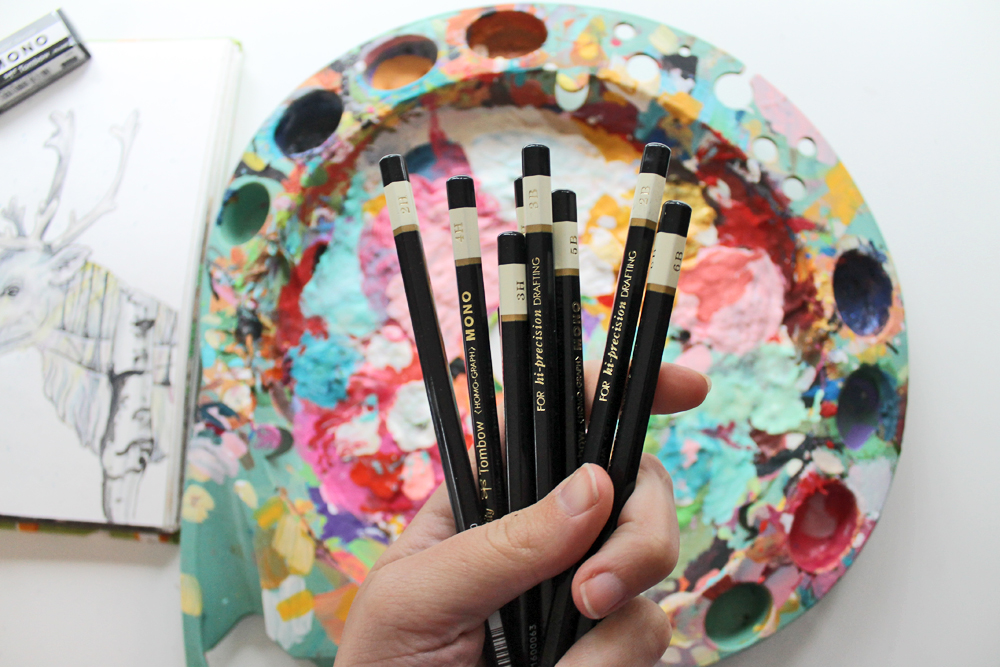 See the MONO Drawing Pencils in action on this mixed media art journal page here.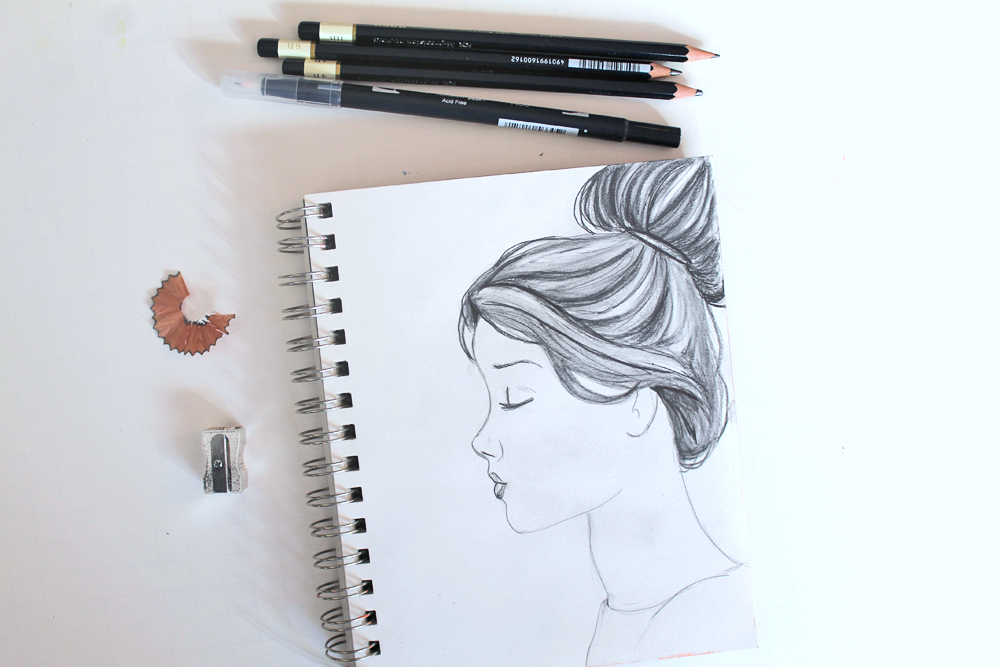 My favorite drawing marker! The MONO Drawing Pens come in a 3-pack with 3 different sized tips: 01, 03, and 05. They're a water based pigment ink that dries instantly, so no smudges! The 01 tip is my favorite for doing fine detail work like faces.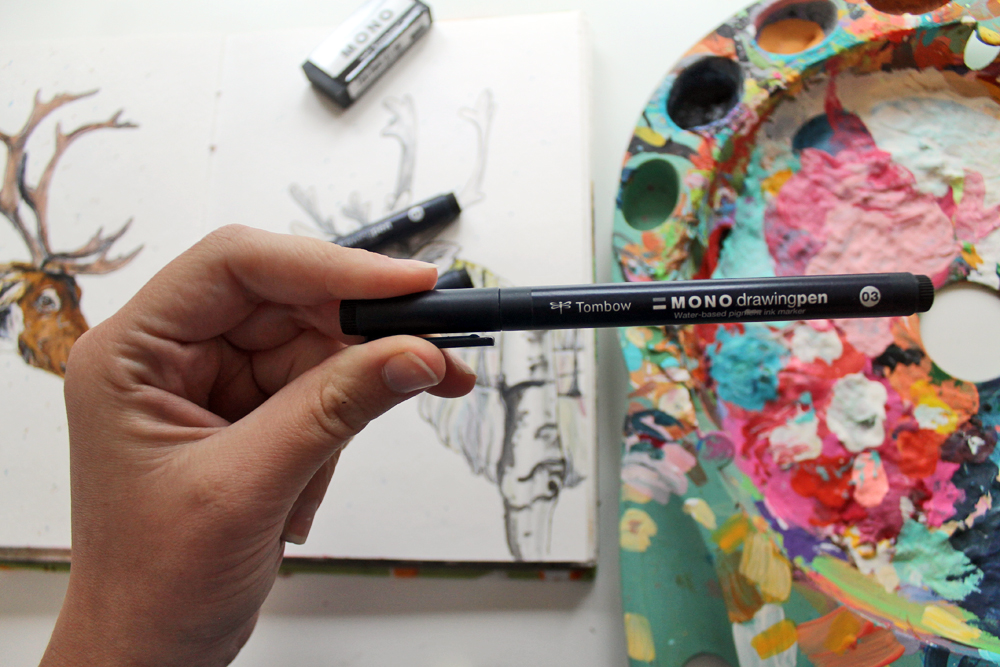 I use these markers in my art journal a lot too. Read my review here.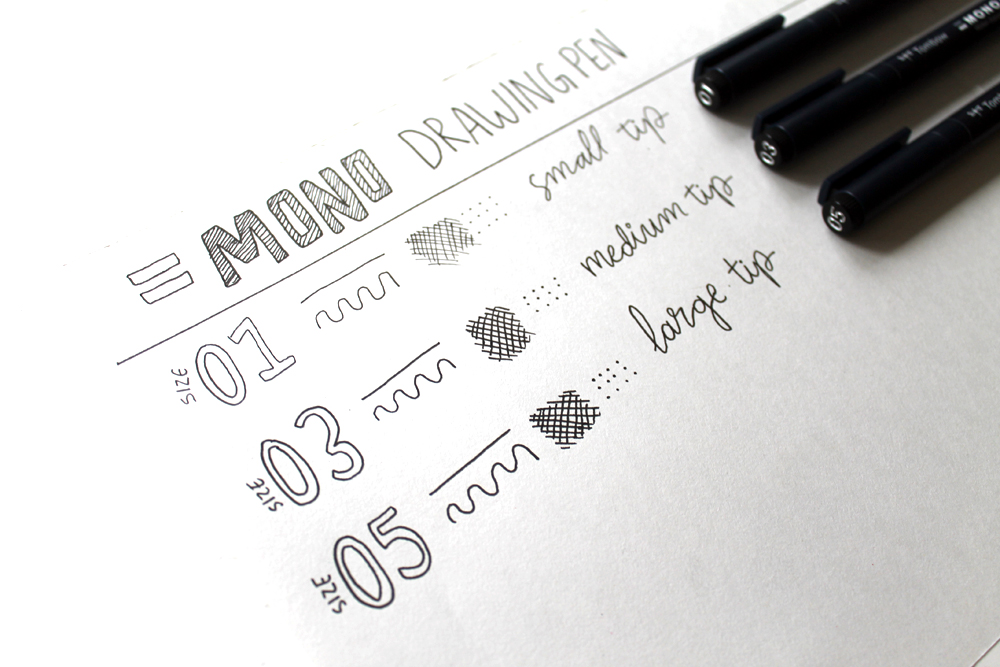 My process for sketching is this: Start off with the MONO Drawing Pencils, go over the lines with the MONO Drawing Pens, and then erase the pencil lines using the MONO Eraser.
Tombow has a fantastic product range of erasers, but I have to say that my favorite is the black. Why? For the simple reason that it never looks dirty. Tombow's white erasers work wonderfully as well, but white has a tendency to pick up the lead and look dirty after you've erased, but you'll never see that on the MONO Black Eraser!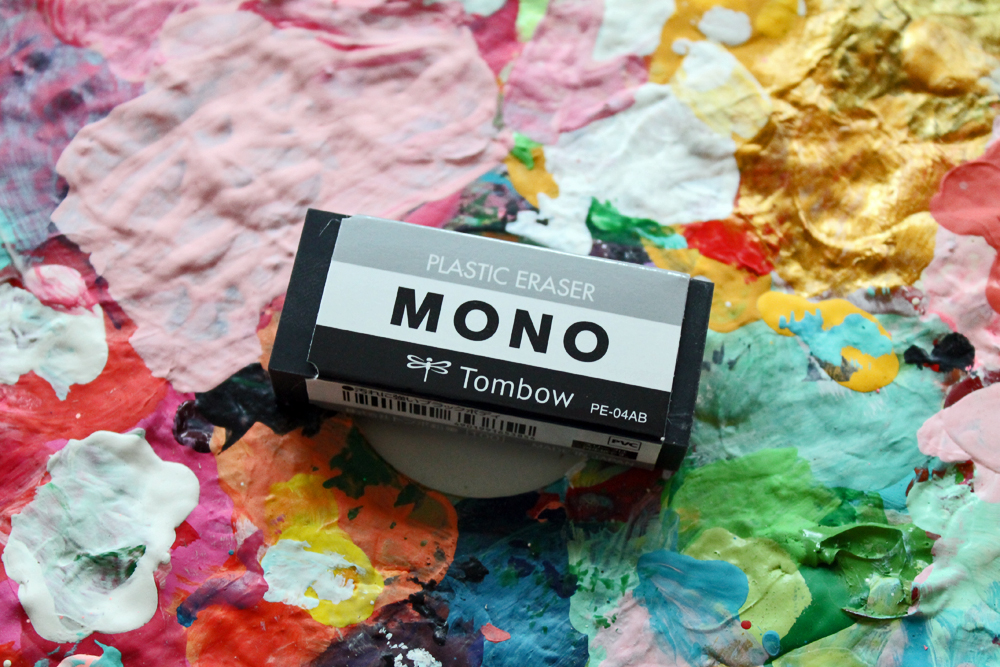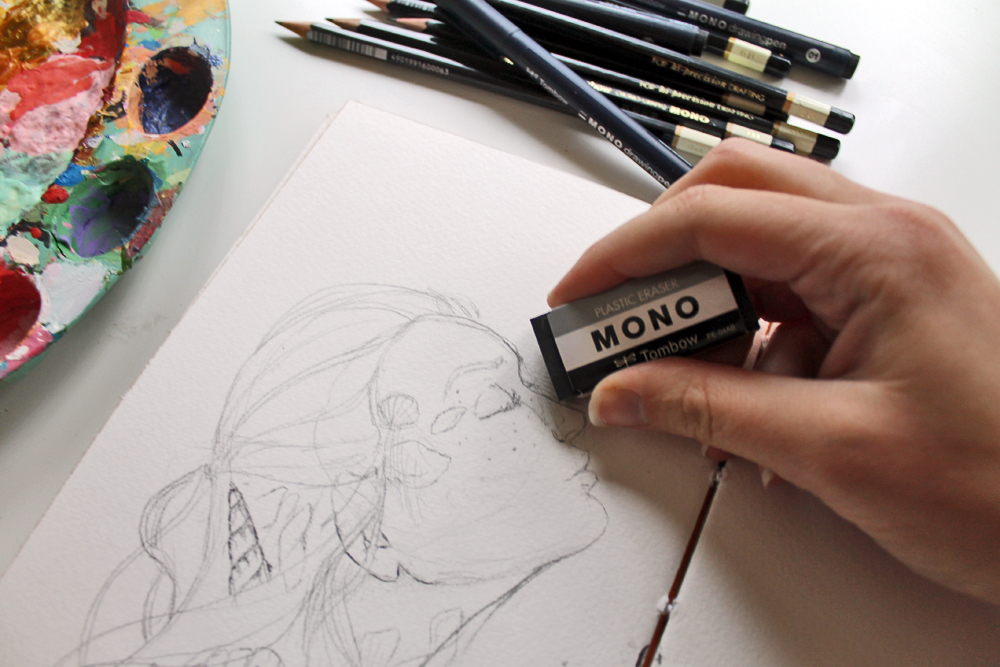 I could have added many more products to this list. If you're holiday shopping for your favorite artist, I think any of these would make a great gift.
What are your favorites?