Hi Tombow friends, it's Dani from @popfizzpaper with a holiday gift guide for my fellow planners and journalers! Here are my top 3 favorite Tombow products for using in planners and journals of all sizes and styles. I love them all for different reasons – let me share why!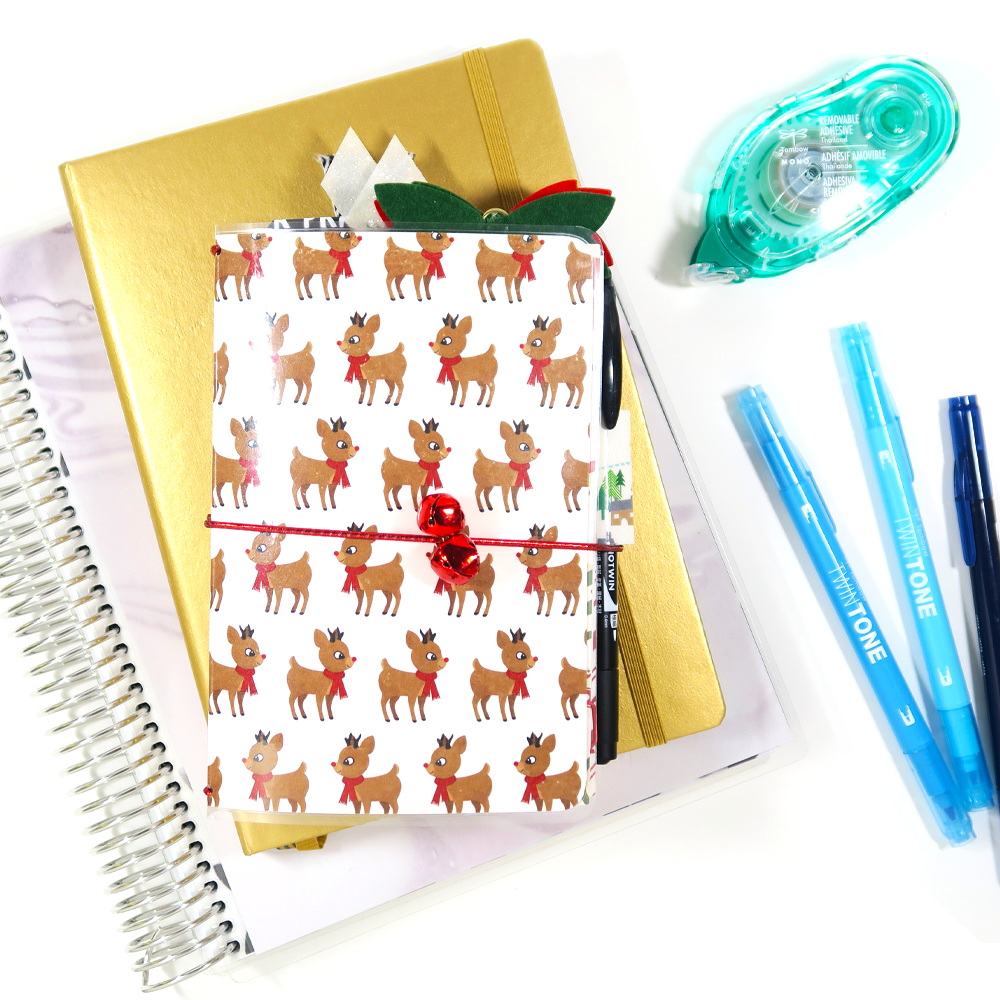 1. Tombow TwinTone Dual Tip Markers
The Tombow TwinTone Dual Tip Markers are perfect for planners and journals. Use the bullet tip of the markers for color coding and bold lettering. The extra-fine tip is amazing for writing and journalling. They don't bleed through the pages, either! But my favorite thing about the TwinTones is all of the beautiful colors they come in.
Both a bright and a pastel colorway are available, making them perfect for gift giving so you can be sure to give the colors that your friend will love the best. In the spread below, I've used blues from both color sets (hint: get your friend both sets!). Want more reasons to get the TwinTones? Check out this post I created sharing 10 ways to use TwinTones in your planner.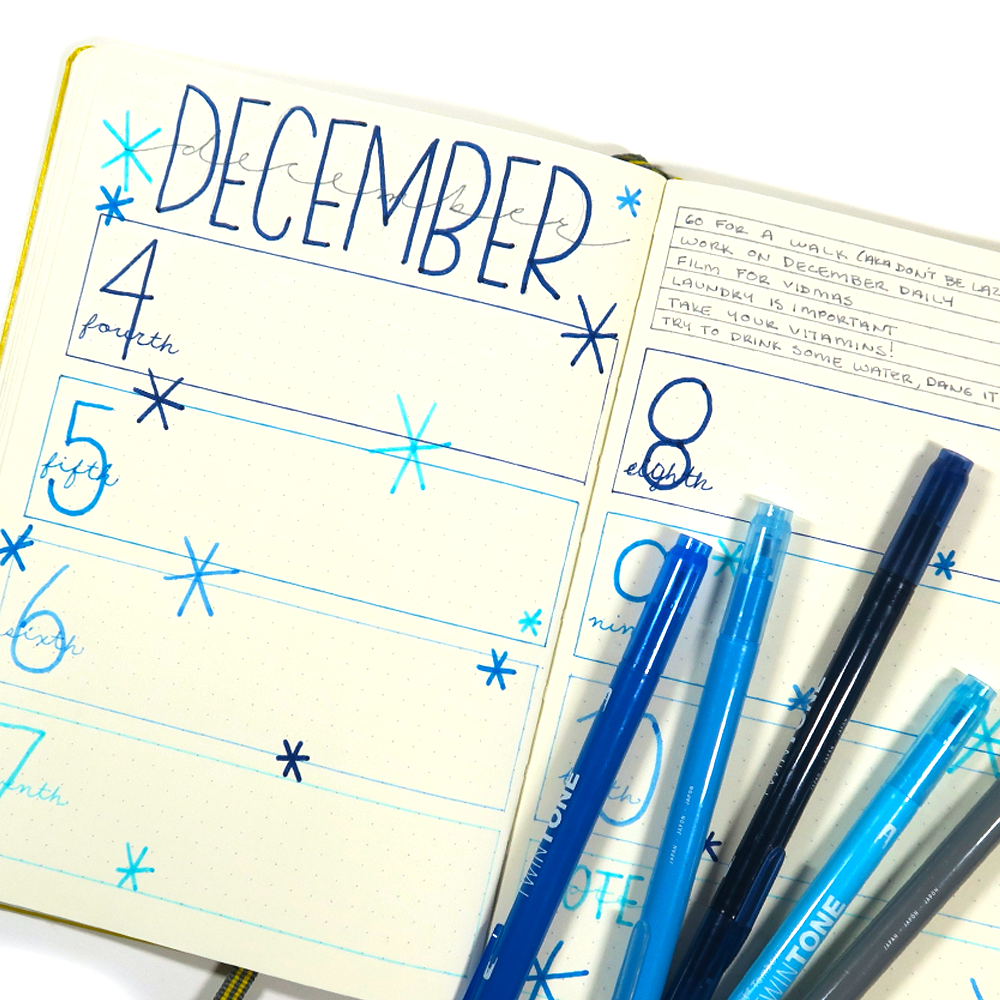 2. Tombow MONO Removable Adhesive
The Tombow MONO Removable Adhesive is my favorite adhesive for planners and journals because it offers flexibility with zero drying time. Quickly add appointment cards and sticky notes (or create your own like I did in this post!) to your planner so they don't get misplaced. You can also adhere ephemera or other bits into your journal without worrying that they'll fall out. The best part about this adhesive is that when it's time to move (or remove) your added bits, you can! There's no sticky residue left behind and you can easily re-adhere your item down somewhere new. I plan to permanently add the ephemera below elsewhere in my travelers notebook, but until I decide where, the MONO Removable works to keep it in place.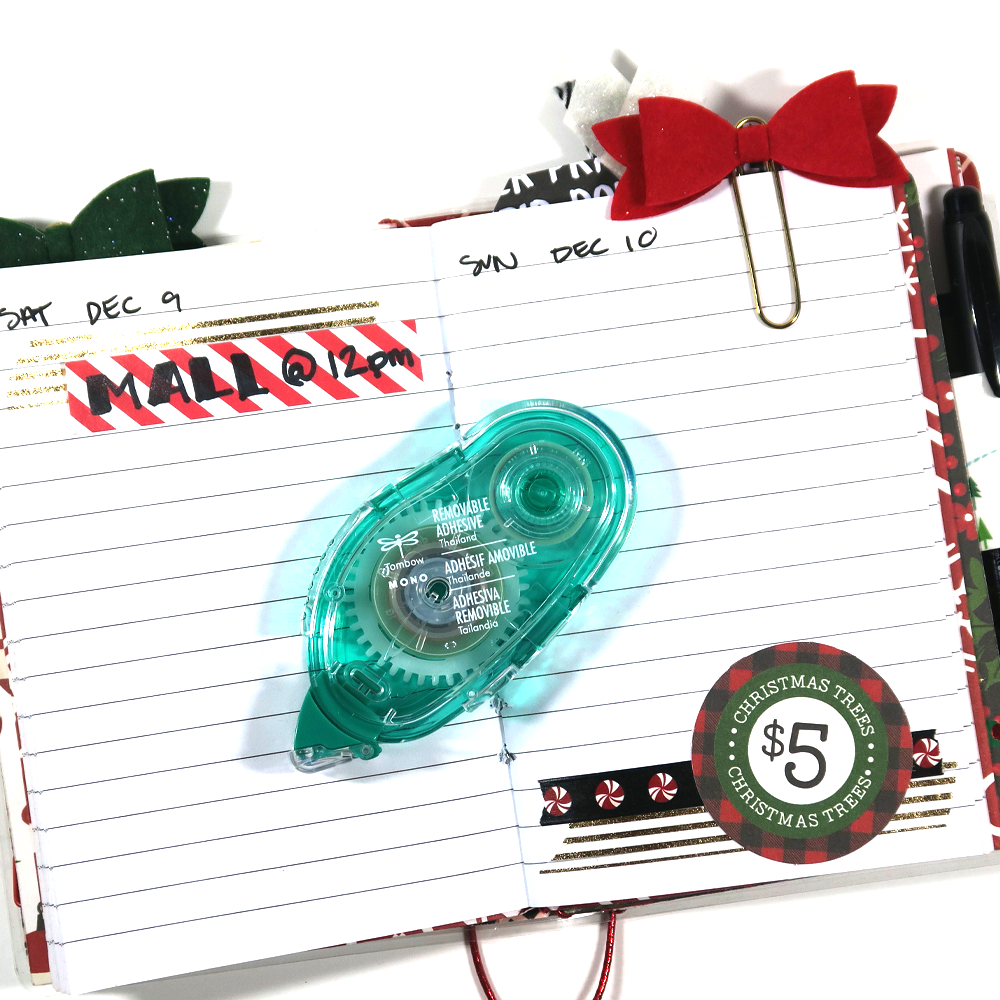 3. Tombow MONO Twin Marker
And last but not least for my holiday gift guide is the Tombow MONO Twin Permanent Marker. This marker is a MUST if you use any stickers in your planner or journal. My favorite way to use this marker is for writing on both matte stickers (like the ones below from my shop) and glossy stickers (like in this post by Jennie). Did you know you can use it on washi tape, too? It won't smudge and dries instantly. The MONO Twin also has two tips, in broad and fine, so you can add variety and detail to your writing. Is there anything this marker can't do?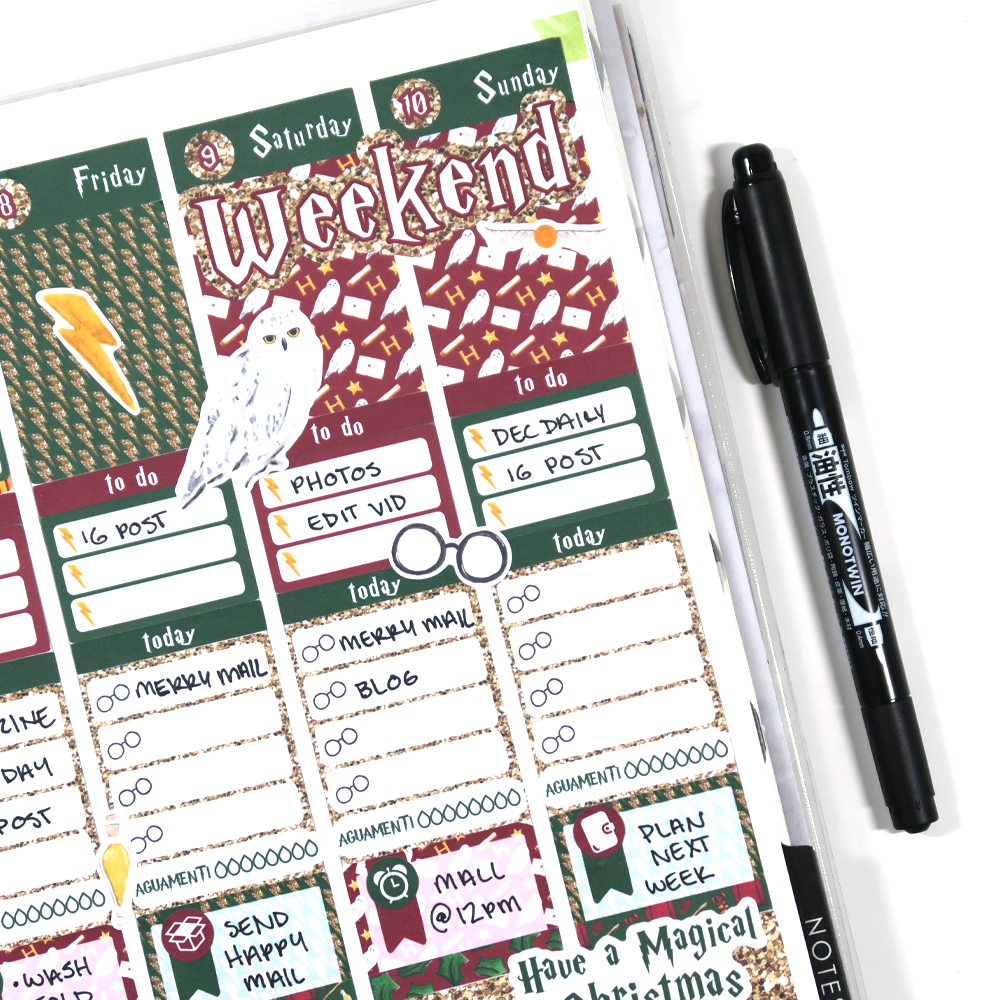 I hope you enjoyed this holiday gift guide for planners and journalers and got some gift giving inspiration! Make sure to check out this post for some awesome planners to follow on Instagram (including yours truly!). And please tag me @popfizzpaper on Instagram if you use any of these supplies in your planning and journalling – I would love to see! Happy Holidays!