Hello, I'm Jennie! Galentine's Day is next week!  So I created a fun little friend trading card template that you can download for free. Customize this card using Photoshop or a phone app like Rhonna Designs, A Beautiful Mess or Little Moments. Another way it could be used is with your own handwriting. I got this idea while I was playing Shopkins Top Trumps with my daughters. There are lots of trading cards that can inspire you to make your own!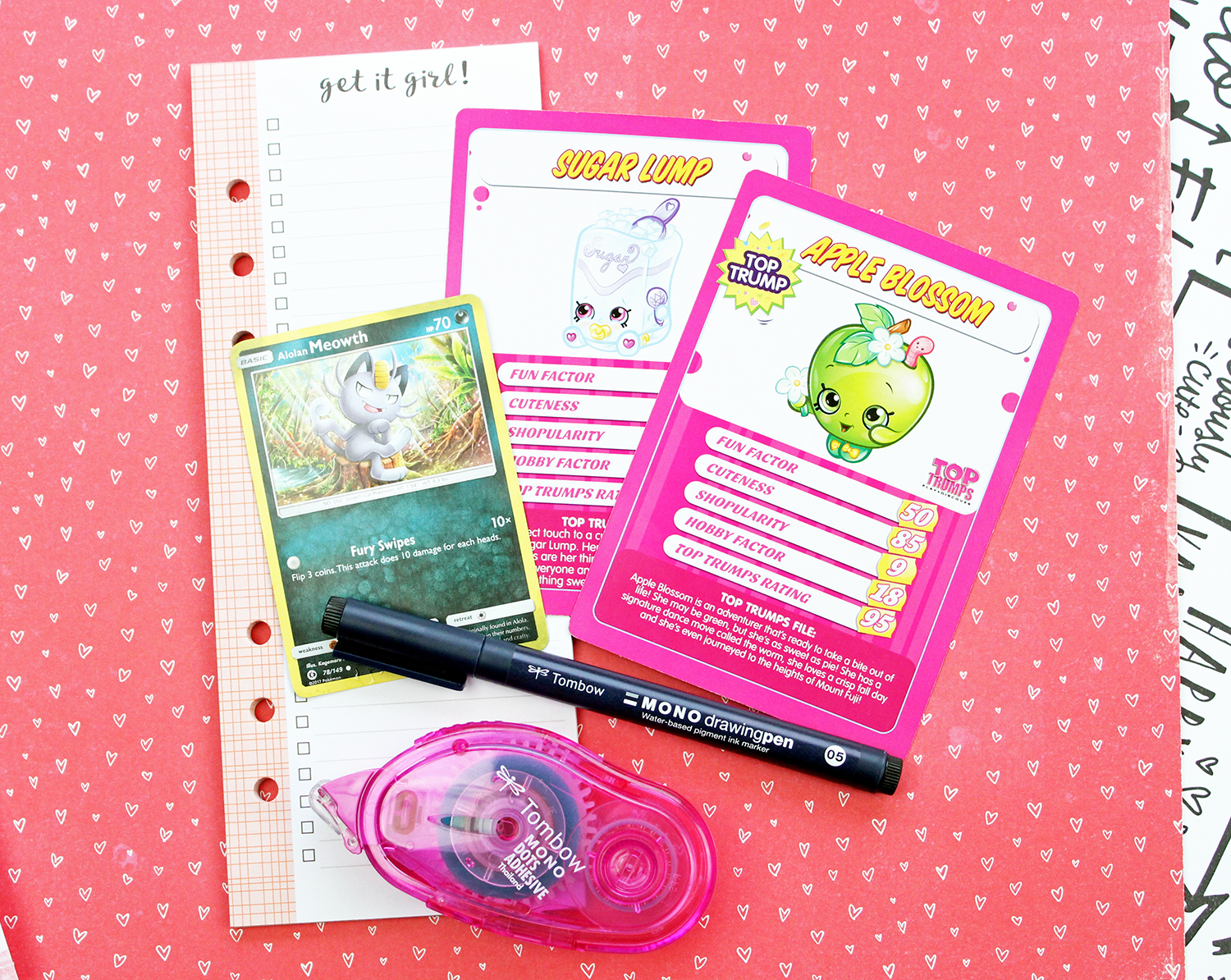 What you need:
Computer or Smart Phone
Patterned Paper
Paper Trimmer or Scissors
Embellishments
It's an easy project, you don't need too many items.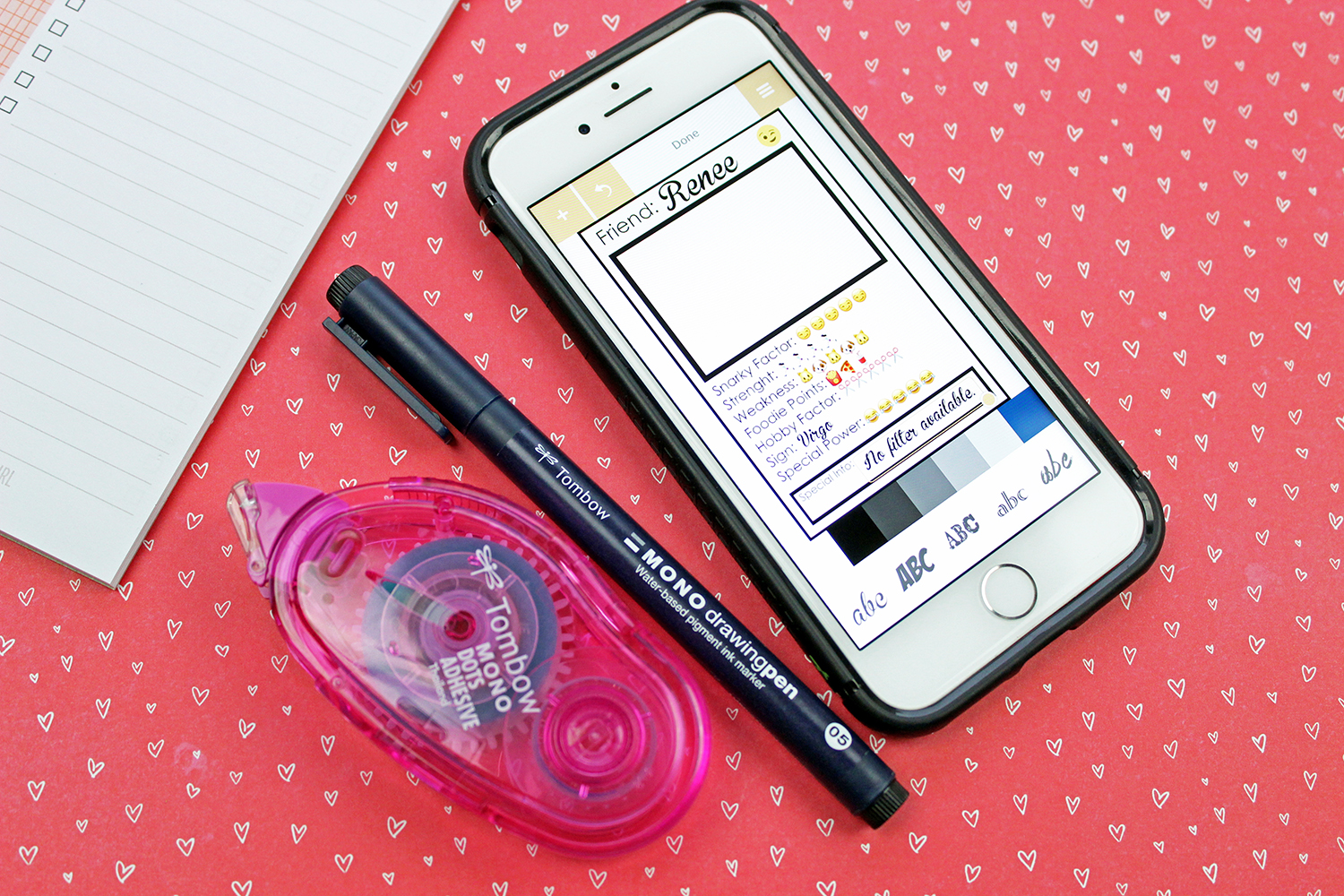 This trading card can be added to a card, your project life or a layout. I used mine on a traveler's notebook. To embellish the pages I used patterned paper. Then, I added chipboard stickers. The Tombow MONO Adhesive + Permanent is perfect for this kind of project. It's strong so it will hold the book while people handle it. Also, it's almost clear so you can use it on acetate pieces.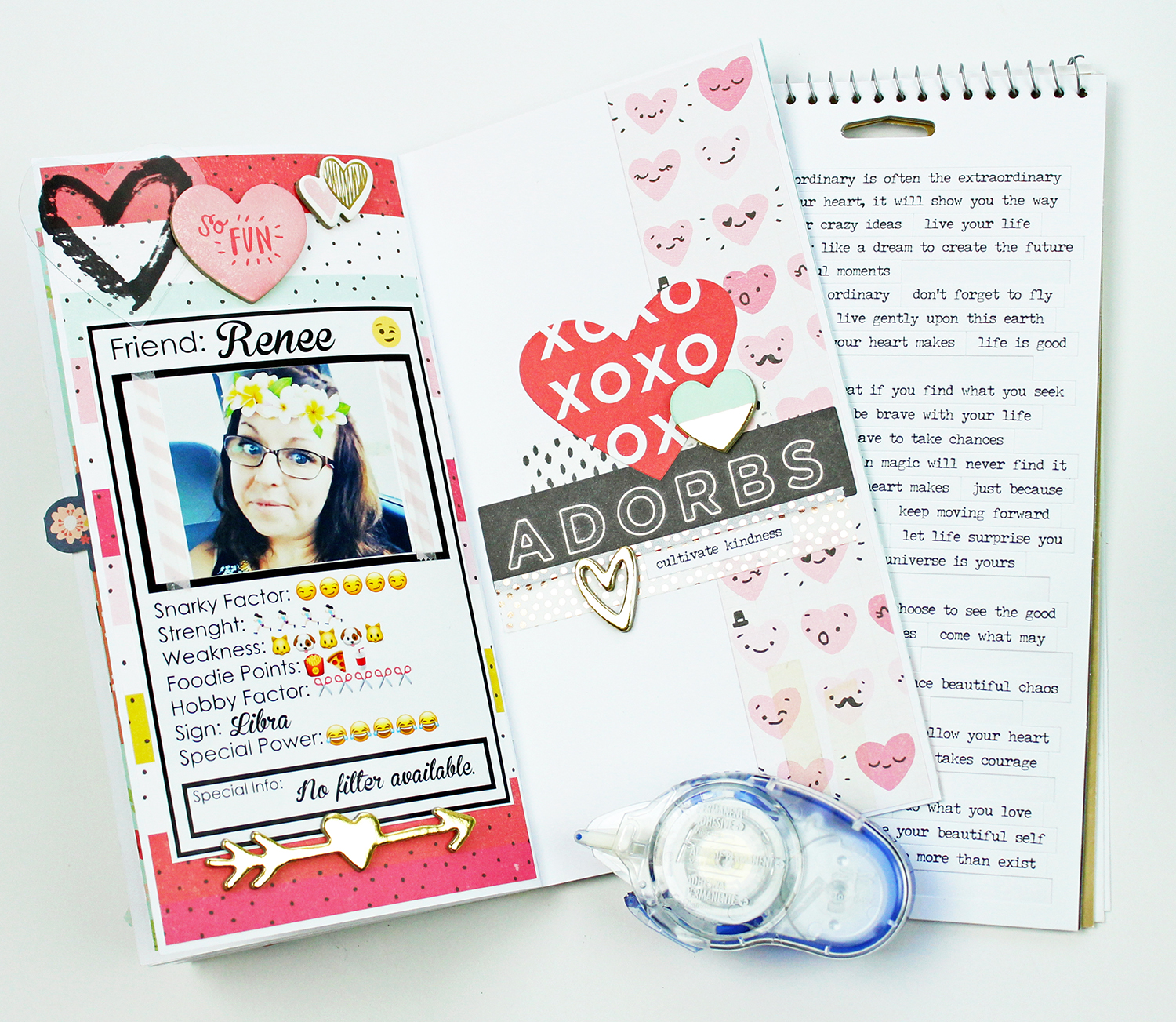 I like to keep my Traveler's Notebooks simple. It's a great project to use your scraps. I looked through older collections to scrap my stash.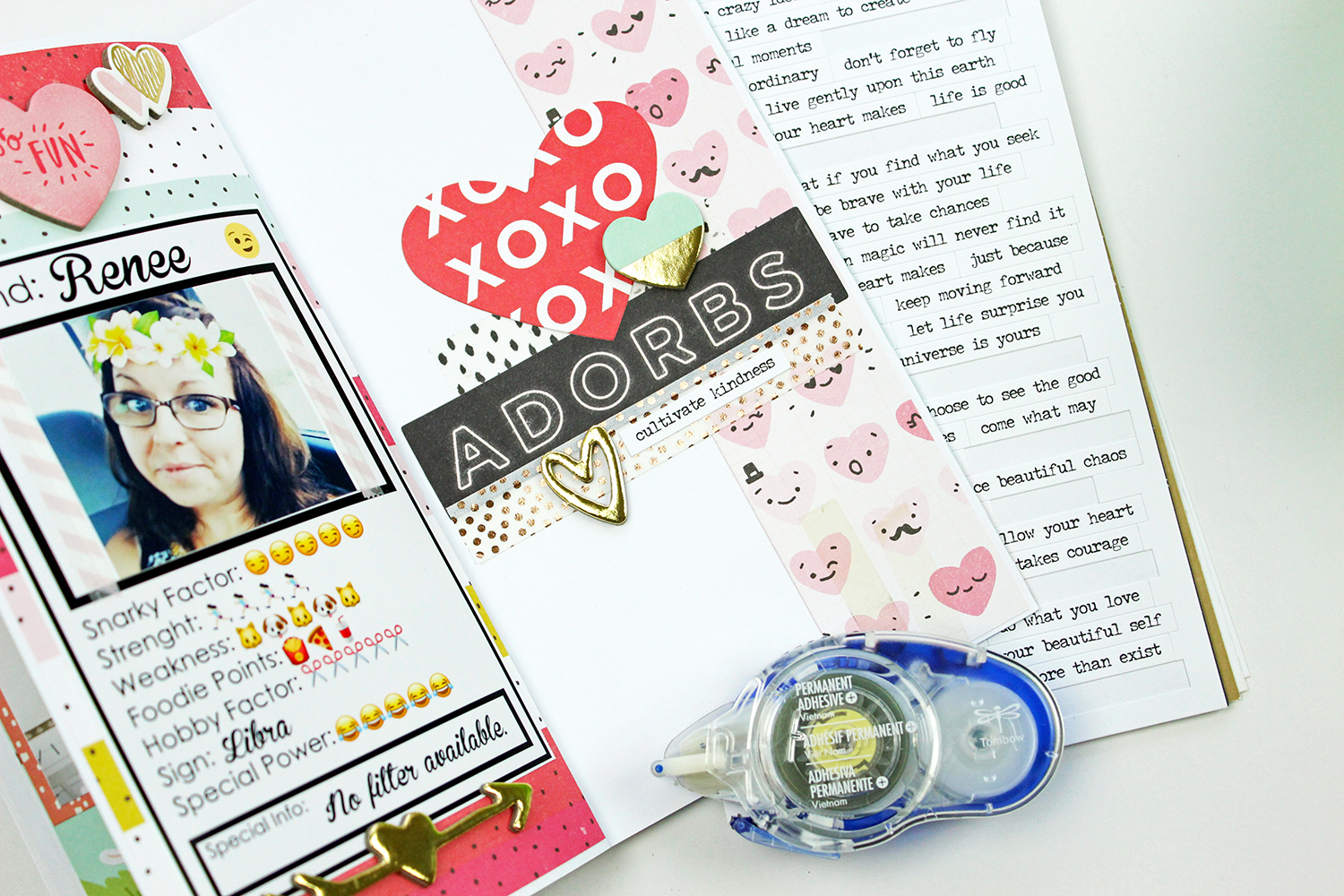 I used the Rhonna App to customize the friend trading card. Like the cards I showed at the beginning, you could use numbers. Stars and emojis are also really good options. Use emojis to show their personality. I printed my card in a 4×6 paper but you could change the size. Maybe you could print it in a huge size, cut a hole in the space for  the photo and use it as a prop for a photo booth! After you take the photo you can add the info with your phone or your computer.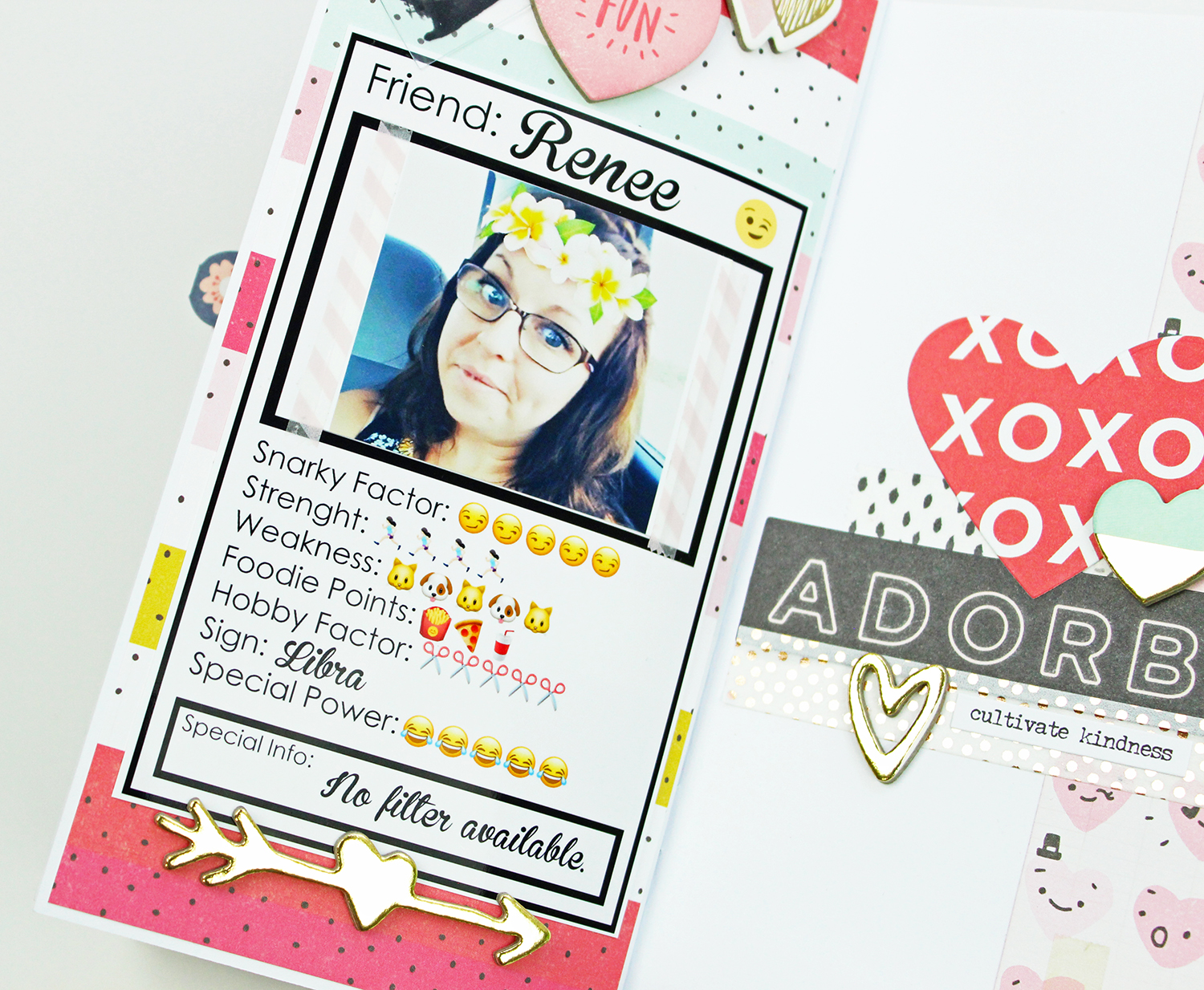 Here is the Friend Trading Card! Fill it up and share them with your friends! You can also put together care packages and include the friend training card inside. Right click the photo and save the image.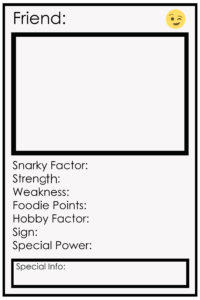 I hope you enjoyed this free printable! I would love to see how you use it! You can share it with me on Instagram @jenniegarcian or my Facebook Page.