Hi friends! It's Dani from @popfizzpaper here today with an easy artsy background that's perfect for artist trading coins and cards. You could also use this technique for art journaling, cardmaking, scrapbooking, and lettering prints. Let's get started!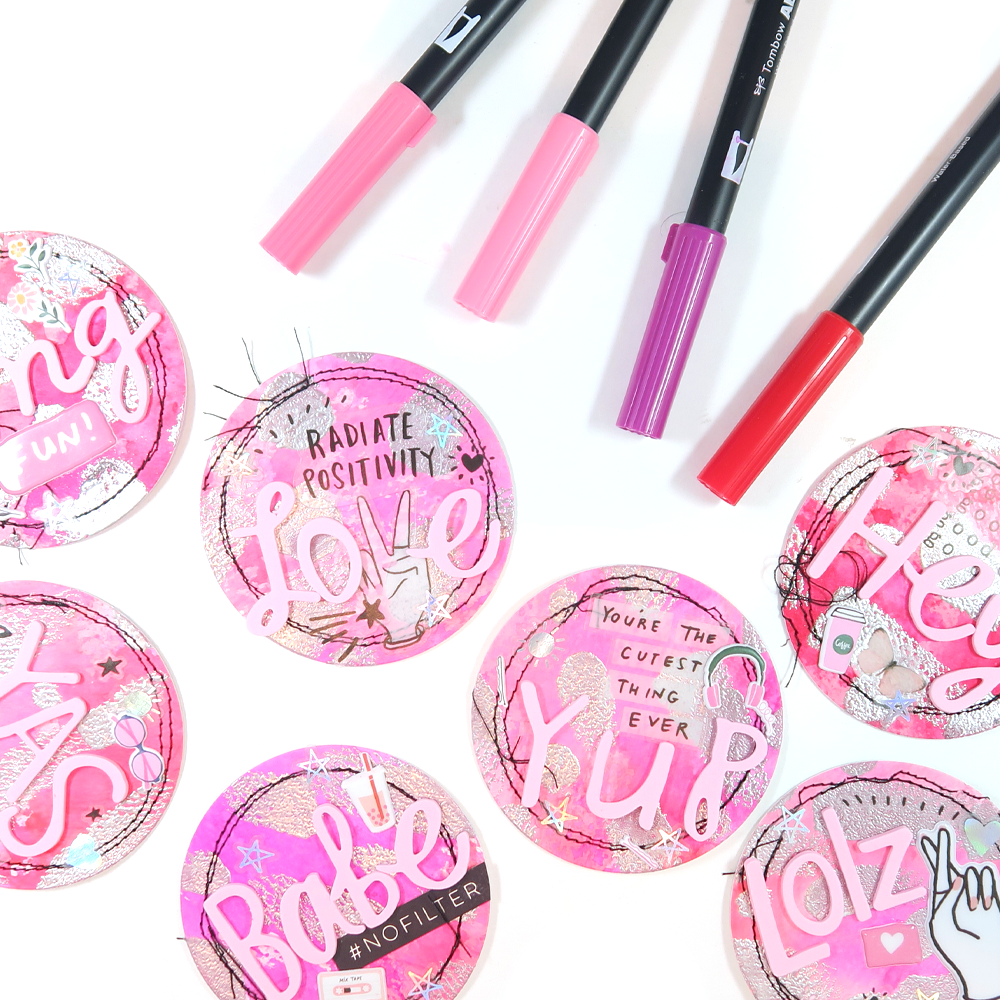 SUPPLIES:
Watercolor paper
Plastic bag and spray bottle
Embossing powder
Heat setting gun
Embellishments (sewing, stickers, washi, diecuts, etc)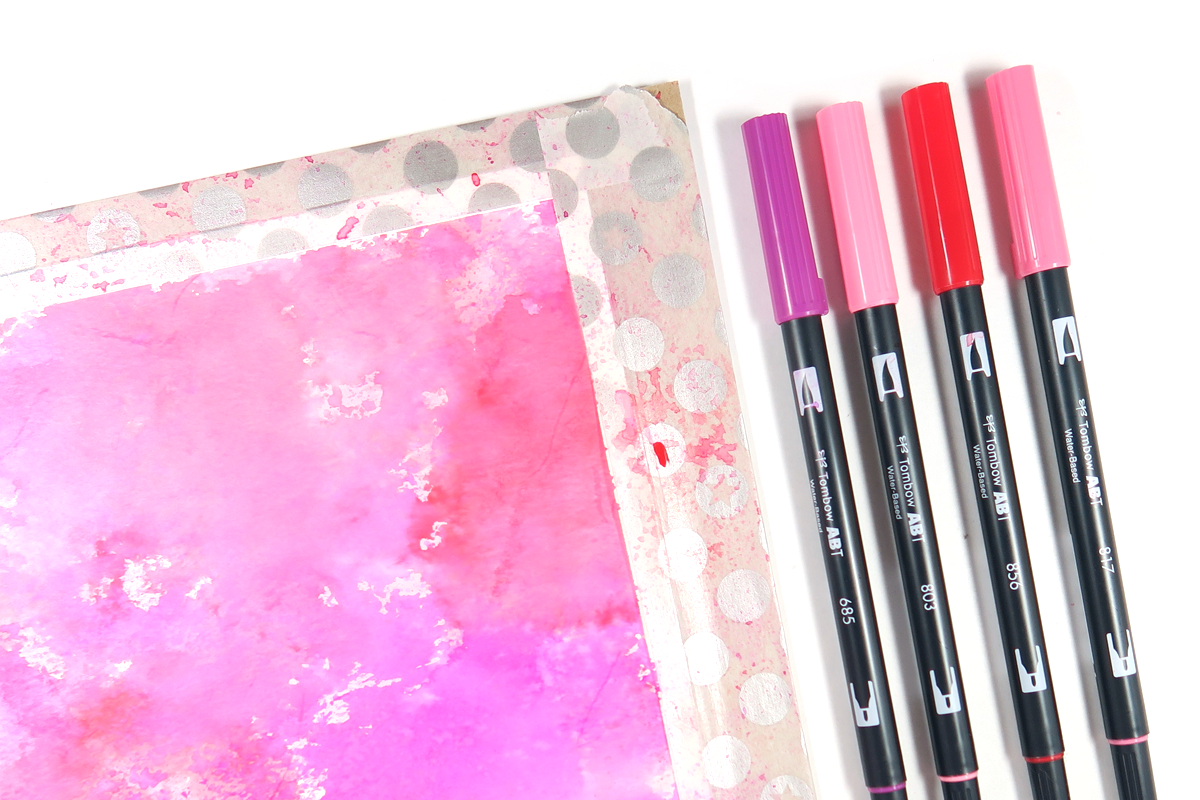 STEP 1
First, tape down your watercolor paper to a board or piece of cardboard. This will help prevent the paper from warping. Next, dab ink from one of the Tombow Dual Brush Pens onto the plastic bag. Spritz with water, then smoosh the color onto the watercolor paper. Repeat with the other colors and keep building up layers of ink, letting them dry in between.
STEP 2
Once your watercolor background is dry, get a scrap piece of paper and squeeze out a generous amount of the Tombow MONO Multi XL Liquid Glue. Dab your finger into the glue, then gently swipe across your background. Use varying pressure and placement for randomness. Continue this until your pattern covers the paper. Use an embossing powder of your choice (I'm using silver today).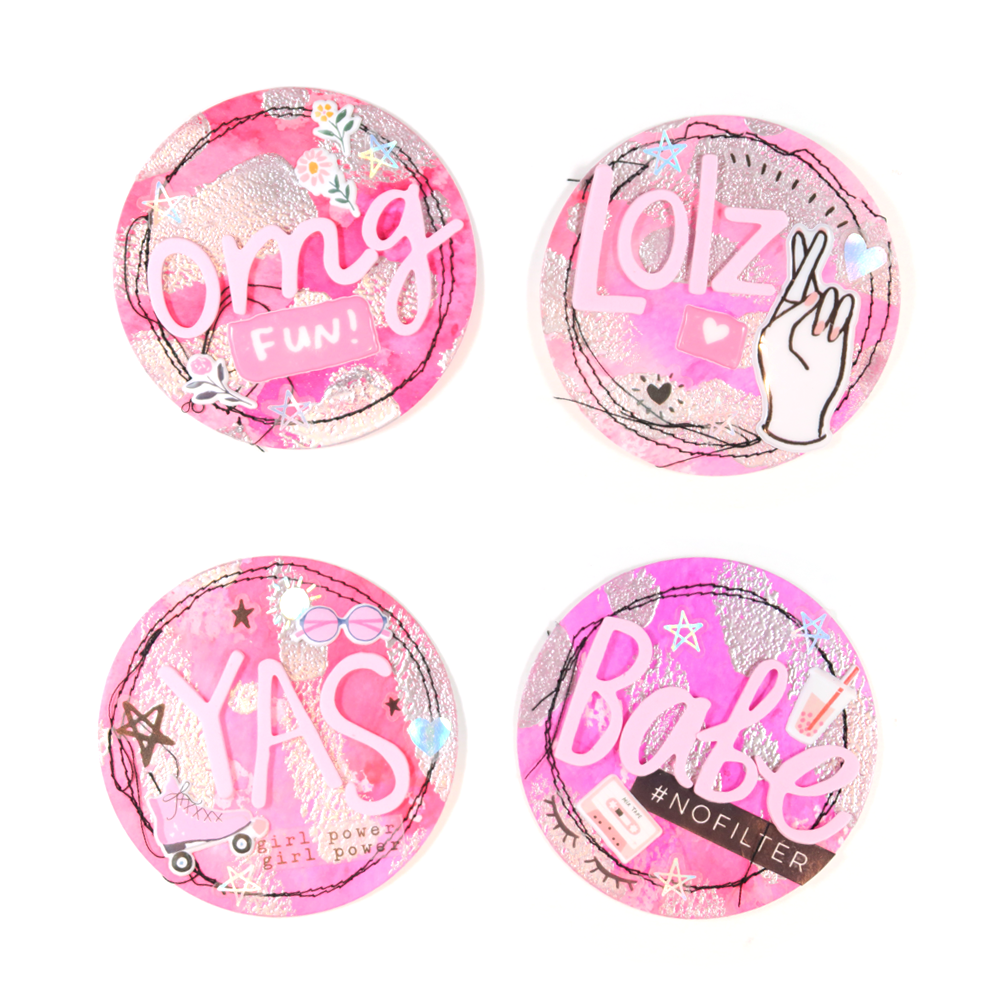 STEP 3
Now, go ahead and cut out your artist trading coins. I used a 3 inch circle die and a manual die cutting machine, but you could also trace around a glass or use an electric cutting machine. Once your coins are cut, get to decorating! I added a ring of stitching to my coins, as well as lots of stickers. I really like that you can't really tell the embossed pattern is made from smooshed glue! Which artist trading coin is your favorite?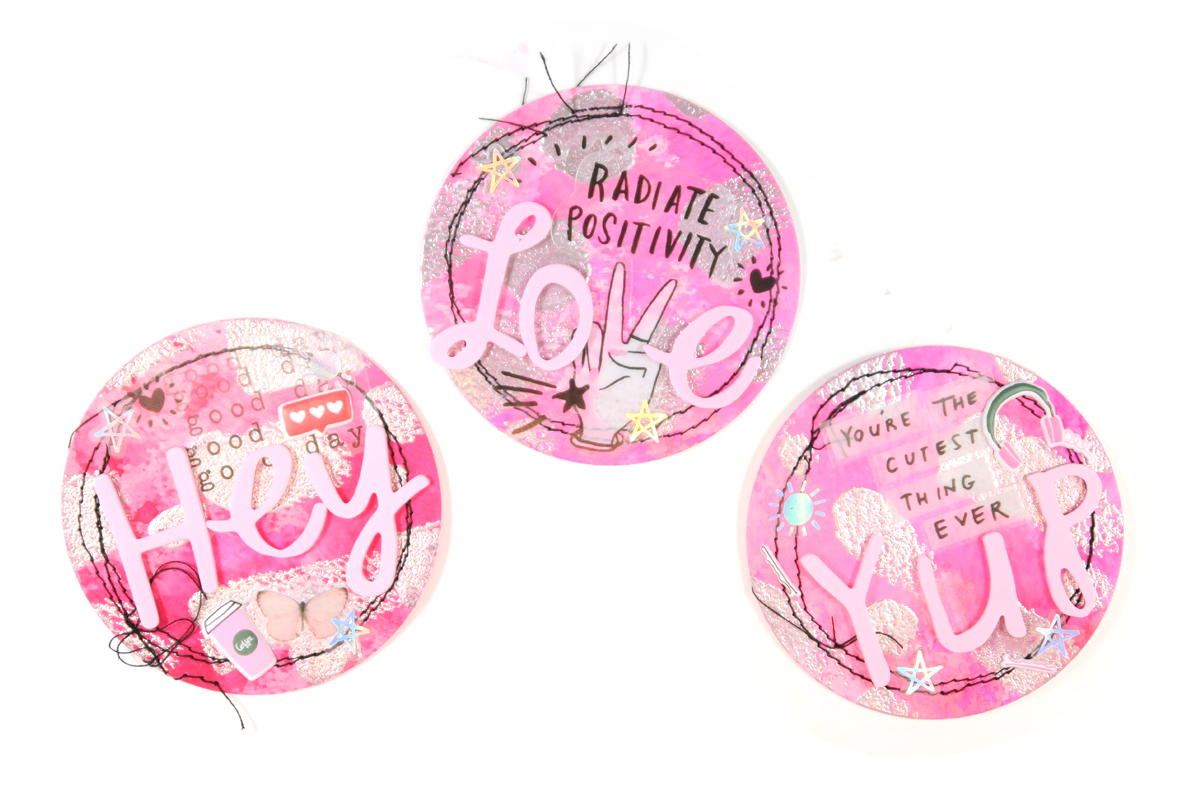 See how easy these DIY backgrounds were to create? Thank you so much for following along with my artist trading coin tutorial today! For another artist trading post, check out this friend trading card tutorial by Jennie. I will see you next time!