Hello everyone! This is Jennie. Today I'm going to share with you how to alter photos using Tombow Dual Brush Pens. We live in a digital world so we have apps and software to do some of the effects that I'm about to show. I really enjoy creating with my hands instead of computers and this process is really soothing. This process is perfect for art journaling. The team is working with Pantone's Color of the Year, Ultra Violet. So I decided to create using this color.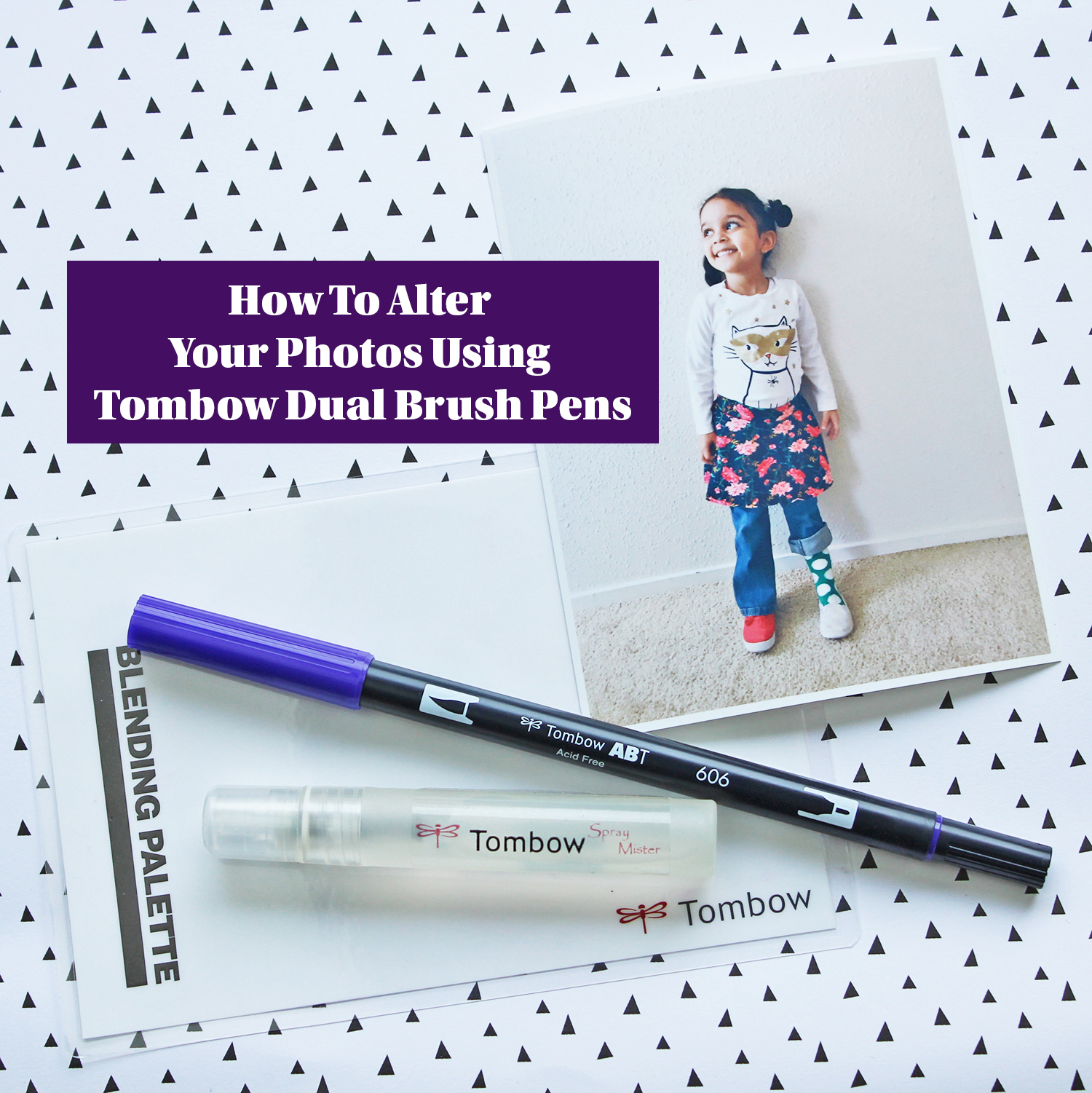 Light Brushstrokes:
Scribble on the Blending Palette using a Tombow Dual Brush Pen. Spray water and pick up color with a watercolor brush. This flat brush makes the strokes look like light rays.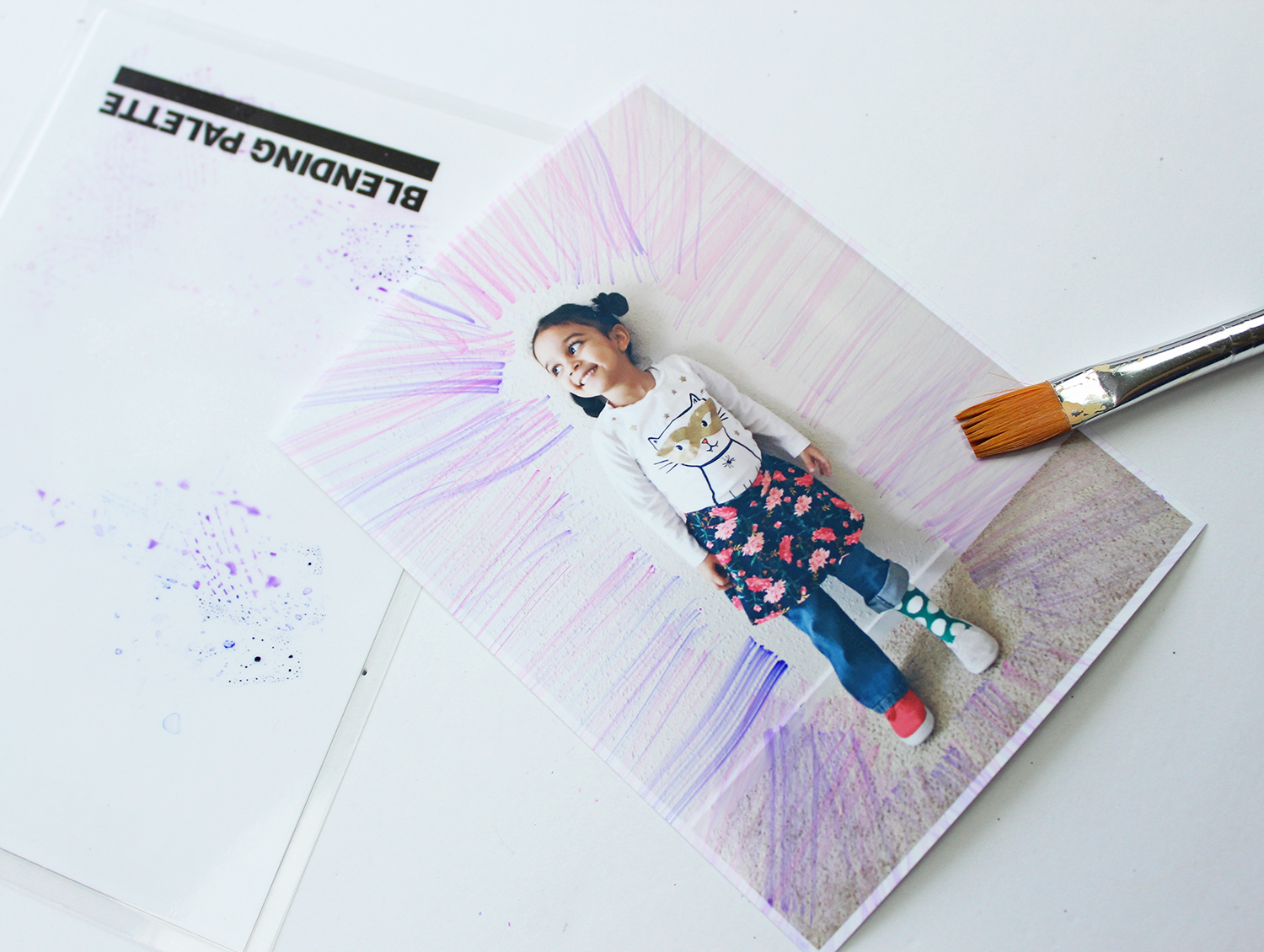 Doodle & Journal:
Use the fine tip of the Tombow Dual Brush Pen to journal and doodle. The good thing about photo paper is that it dries instantaneously, so you don't smear it. On top of the rays, I added a layer of words and doodles.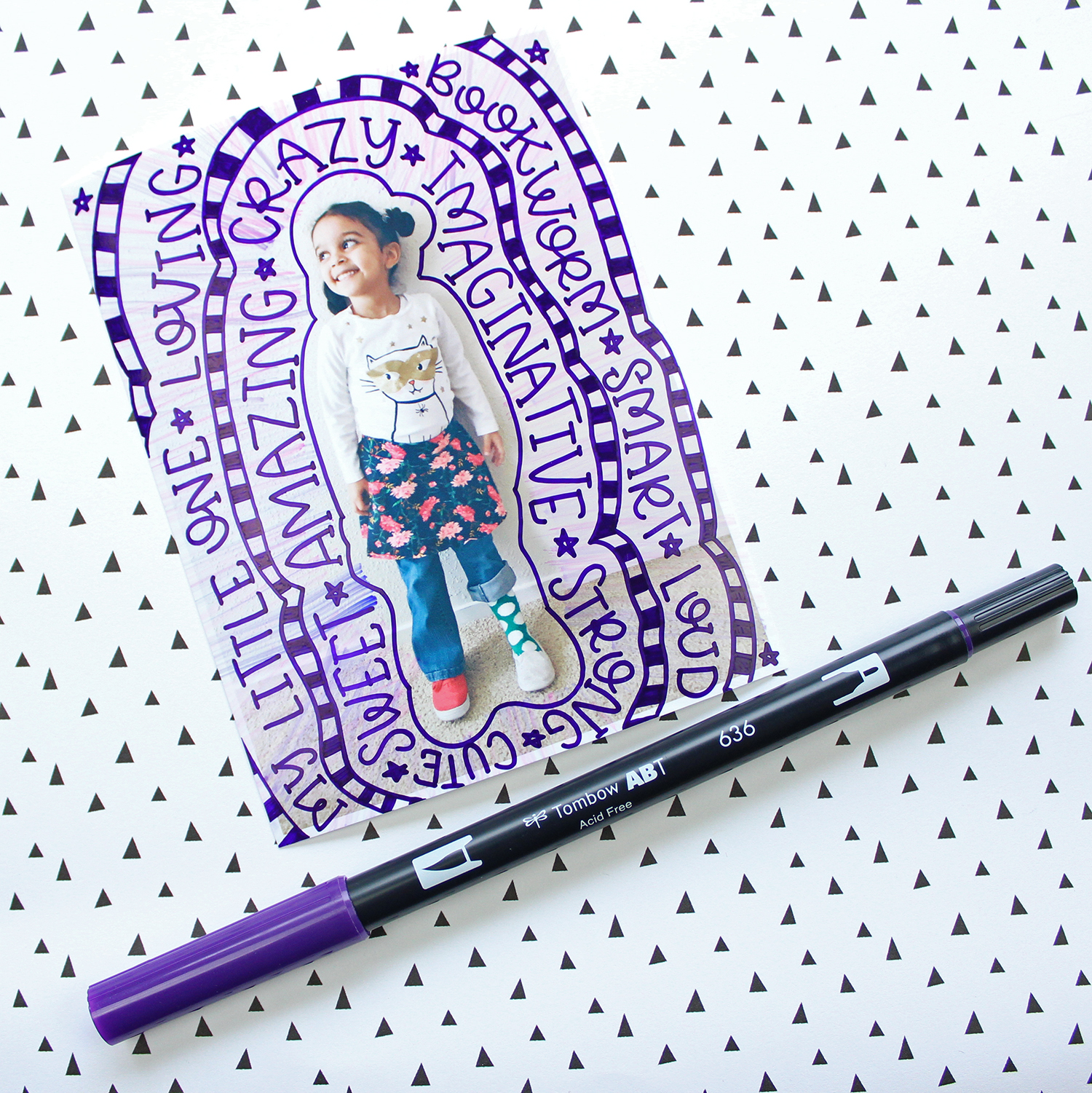 It's harder to use the Tombow Fudenosuke Calligraphy Pen on photo paper. If you want to try lettering, I suggest faux calligraphy or another type of lettering with the Tombow Dual Brush Pen.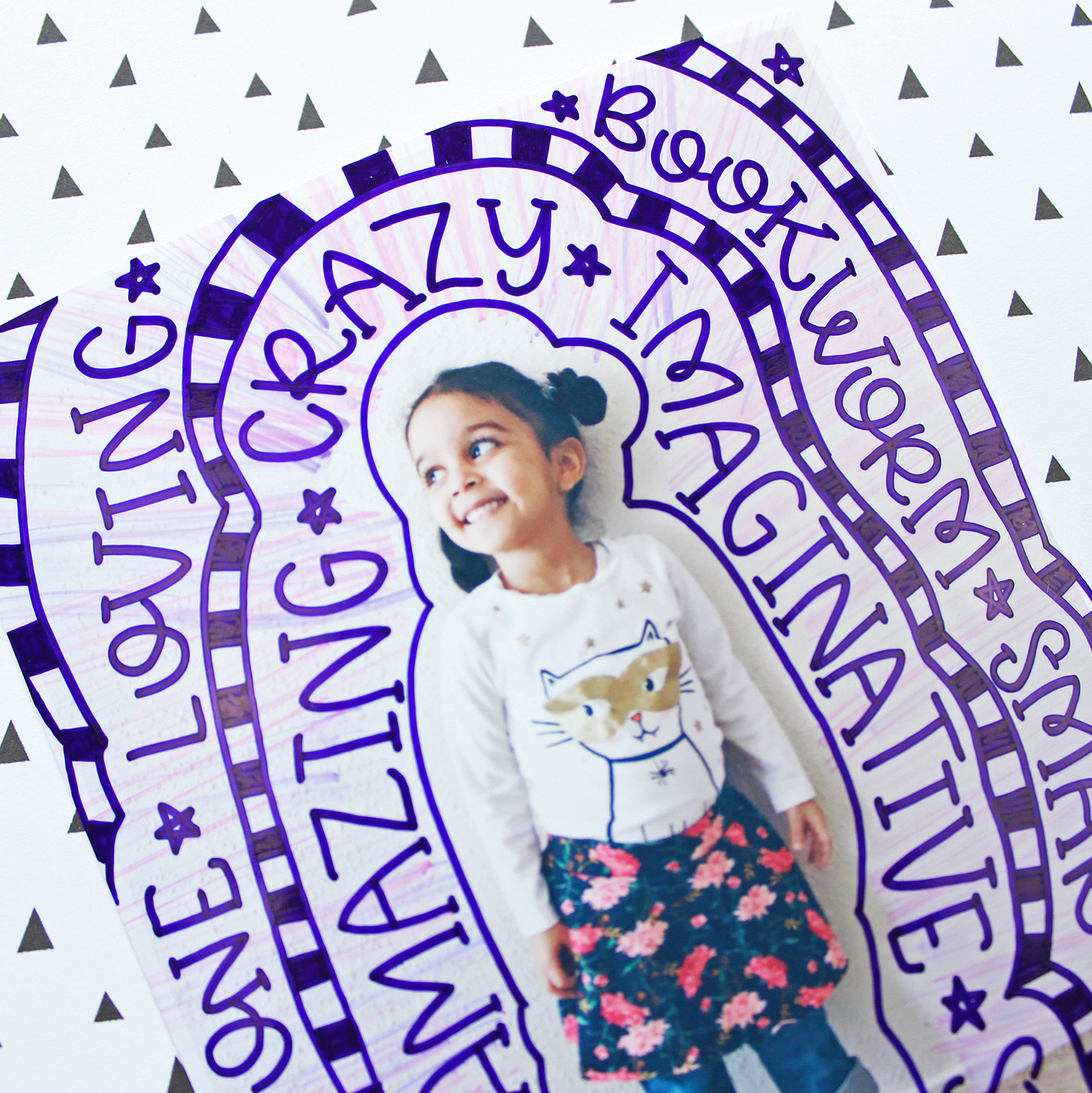 Stamping:
Did you know you could stamp with the Tombow Dual Brush Pens? Just scribble on the stamp and exhale on the stamp to give it a little moisture.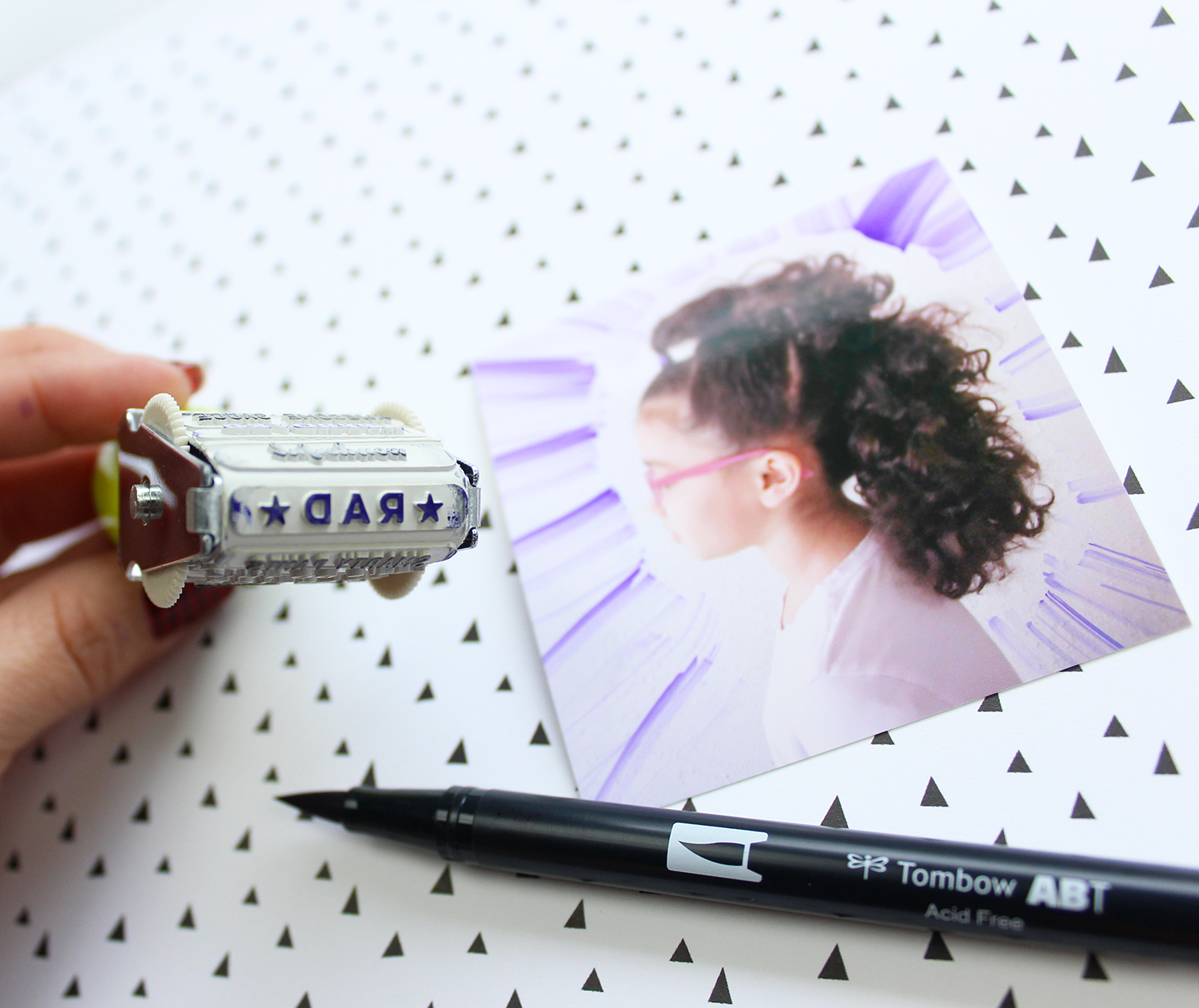 You can also stamp with different colors at the same time!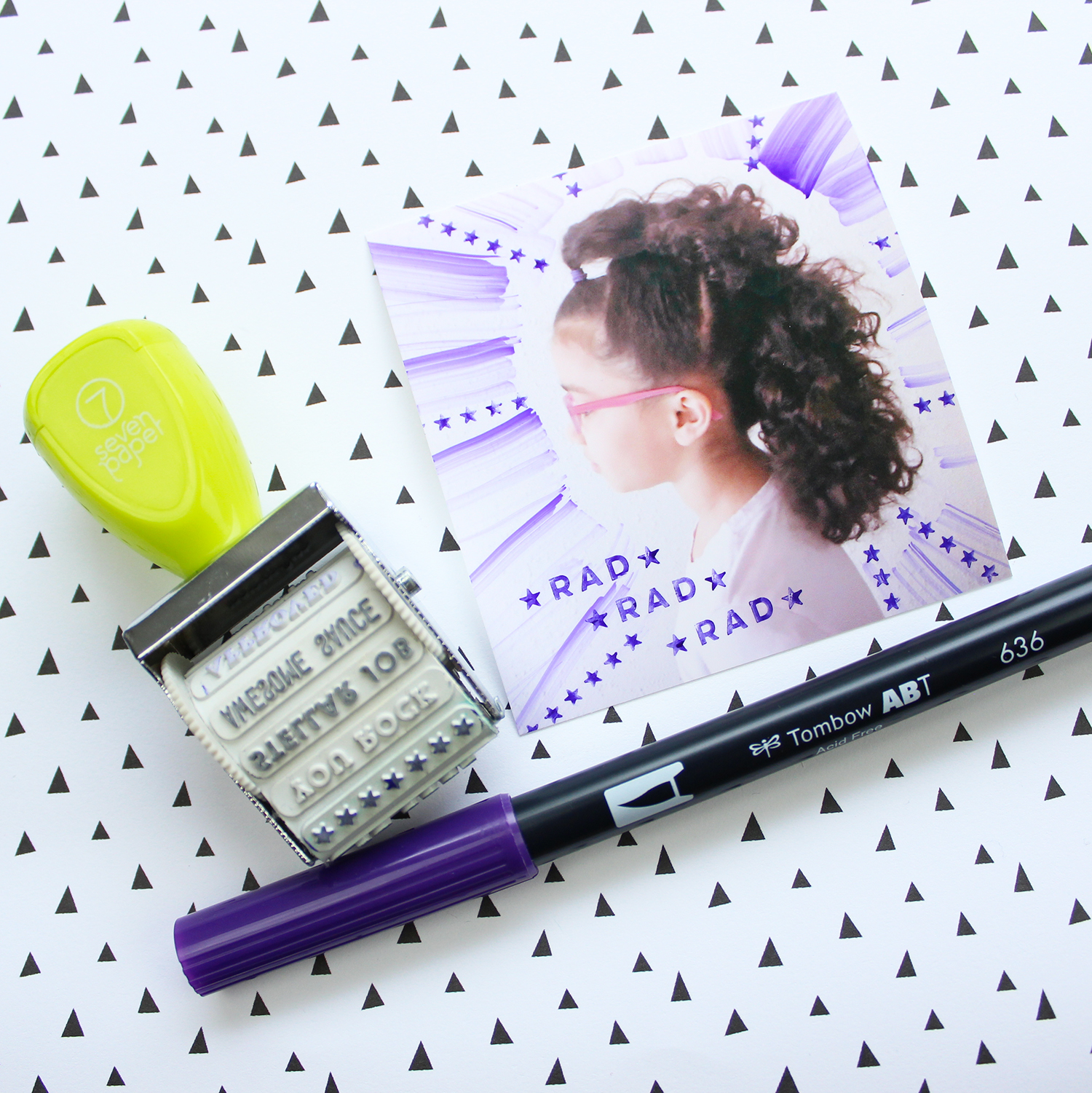 Hand Coloring:
Back in the olden days, they used to add color to photographs using dyes, oils, pastels and watercolors. For the next photograph, I used the Tombow Dual Brush Pens. These markers are super pigmented so add color little by little. Mix the water with color but make sure the brush doesn't have too much water. Once a drop fall on the photo it will stain it. Make sure you squeeze the water out of the brush. If you are coloring small spaces use a small round brush.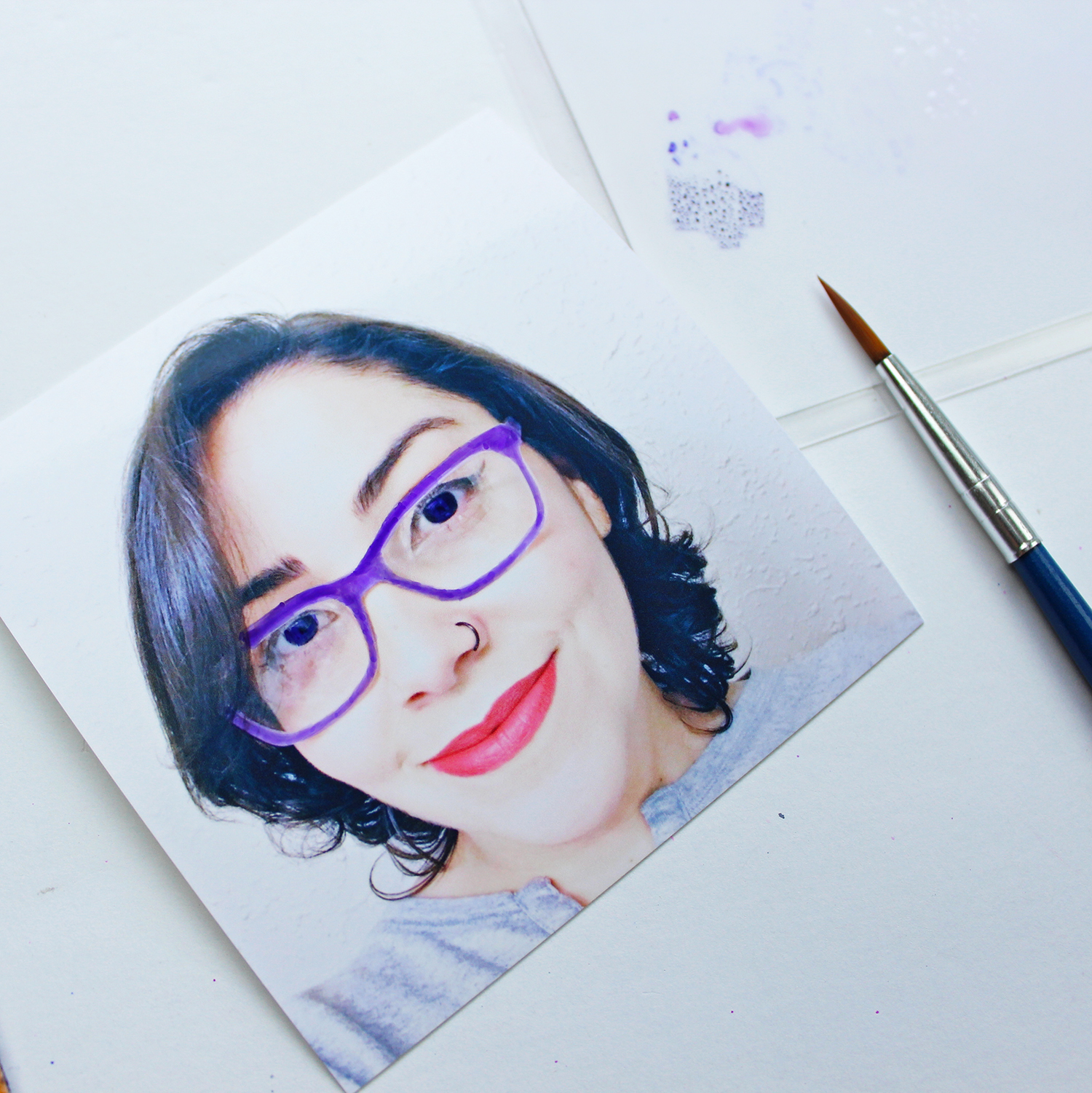 I had to overexpose my photo so I could color a little bit more than my glasses. If you are coloring something dark the color might not show through. You can barely tell I colored my hair.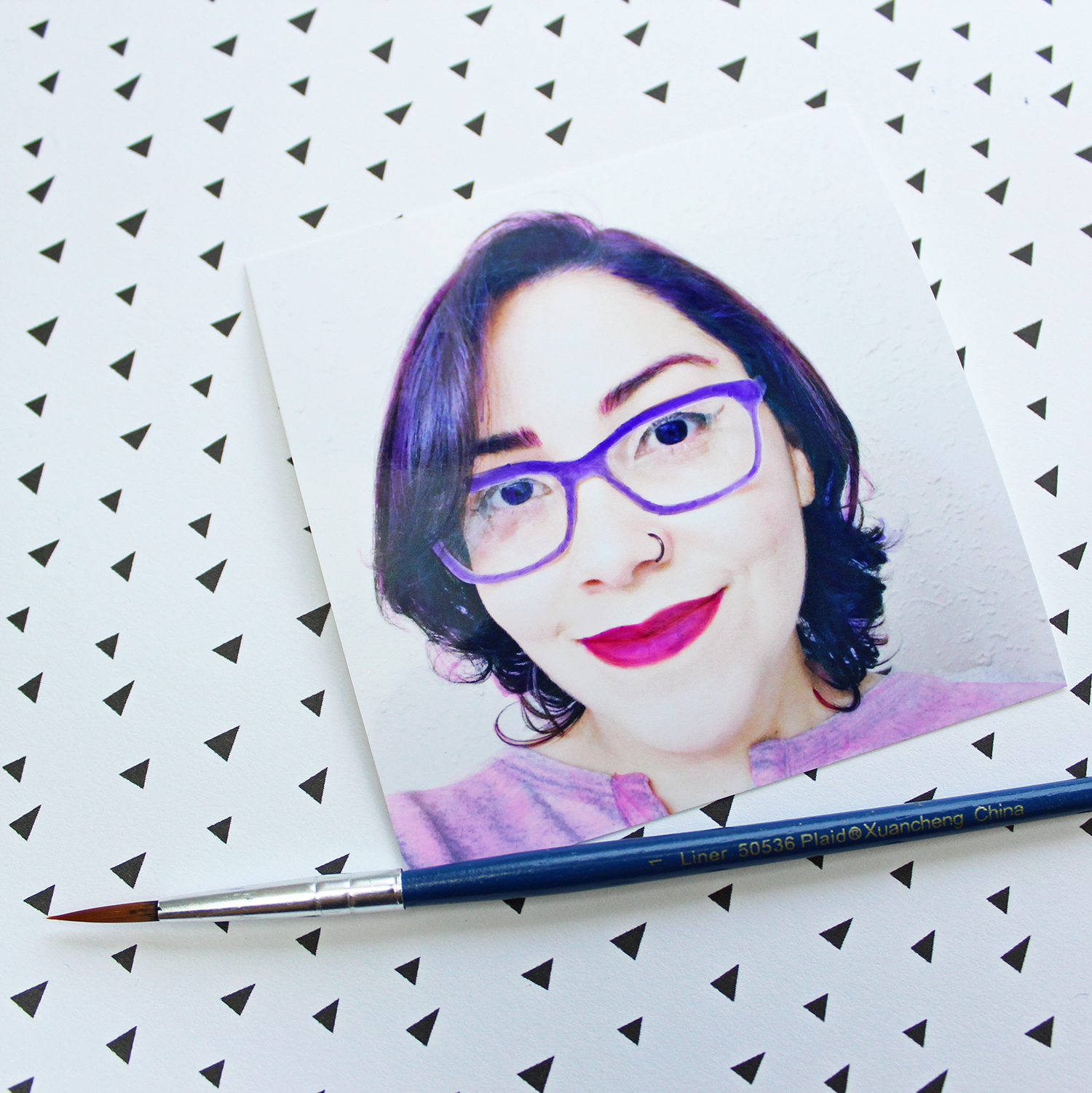 Art Pop:
To create an Art Pop (or comic) effect I just drew lines on some of the most important details. Add the most important details of the image and then add a few details. The beauty of Art Pop is it's simplicity, so don't go too crazy with lines. I used the Tombow MONO Drawing Pen 01 to draw on this 3×3 photo. Depending on the size of the photo maybe you want to use a thicker Tombow MONO Drawing Pen.
There you have a few techniques! I started with easier techniques so you could start with those and end up with hand coloring and art pop.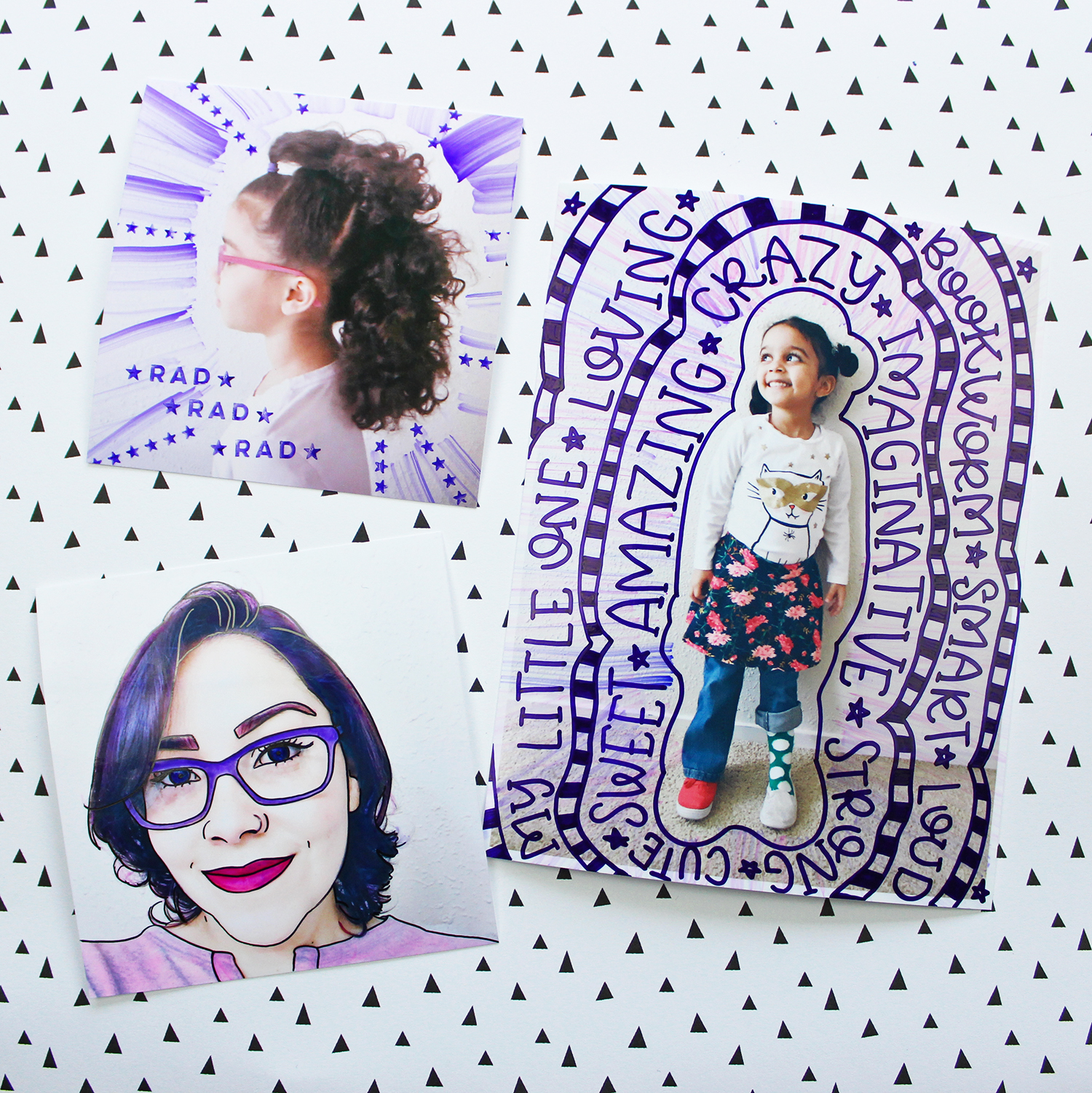 I hope you enjoyed these techniques to alter photos with Tombow Dual Brush Pens! They were so much fun!