Marie Browning here with a retro-themed post creating fun watercolor flowers! I am seeing beautiful and whimsical floating flowers in spring fashions, household fabrics, home decor items and cardstock. They are featured with wonderful retro colors that seem to bring back color palettes from the 60's and 70's. With Tombow's 96-set of Dual Brush Pens, you will have endless choices in creating retro color palettes.
Supplies: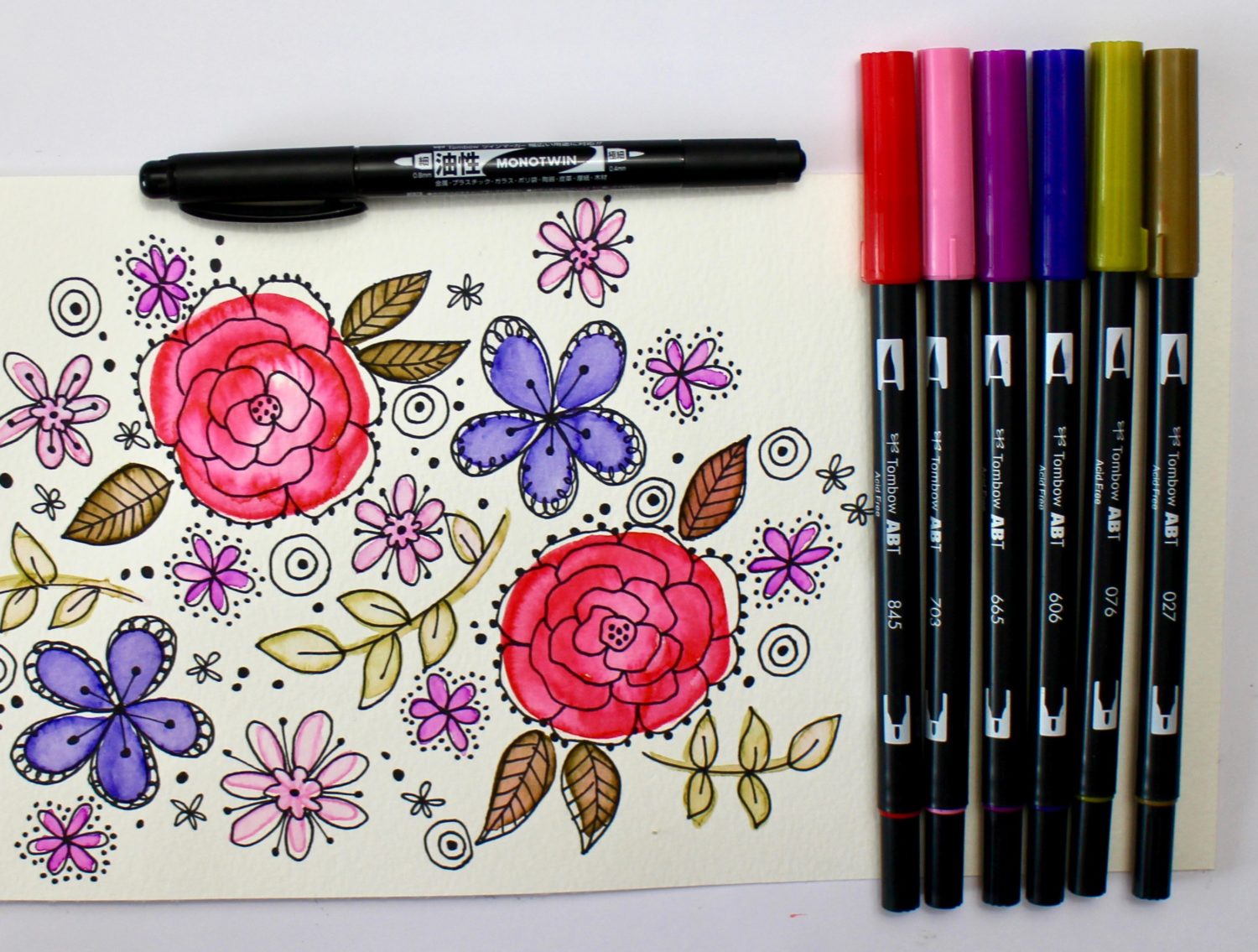 Retro Color Palette
Choose your color palette. I choose colors similar to 'Drama Queen', one of Pantone's color palettes for 2018. The Dual Brush Pen colors are 845-Carmine, 703-Pink Rose, 665-Purple, 606-Violet, 076-Green Ochre and 027-Dark Ochre.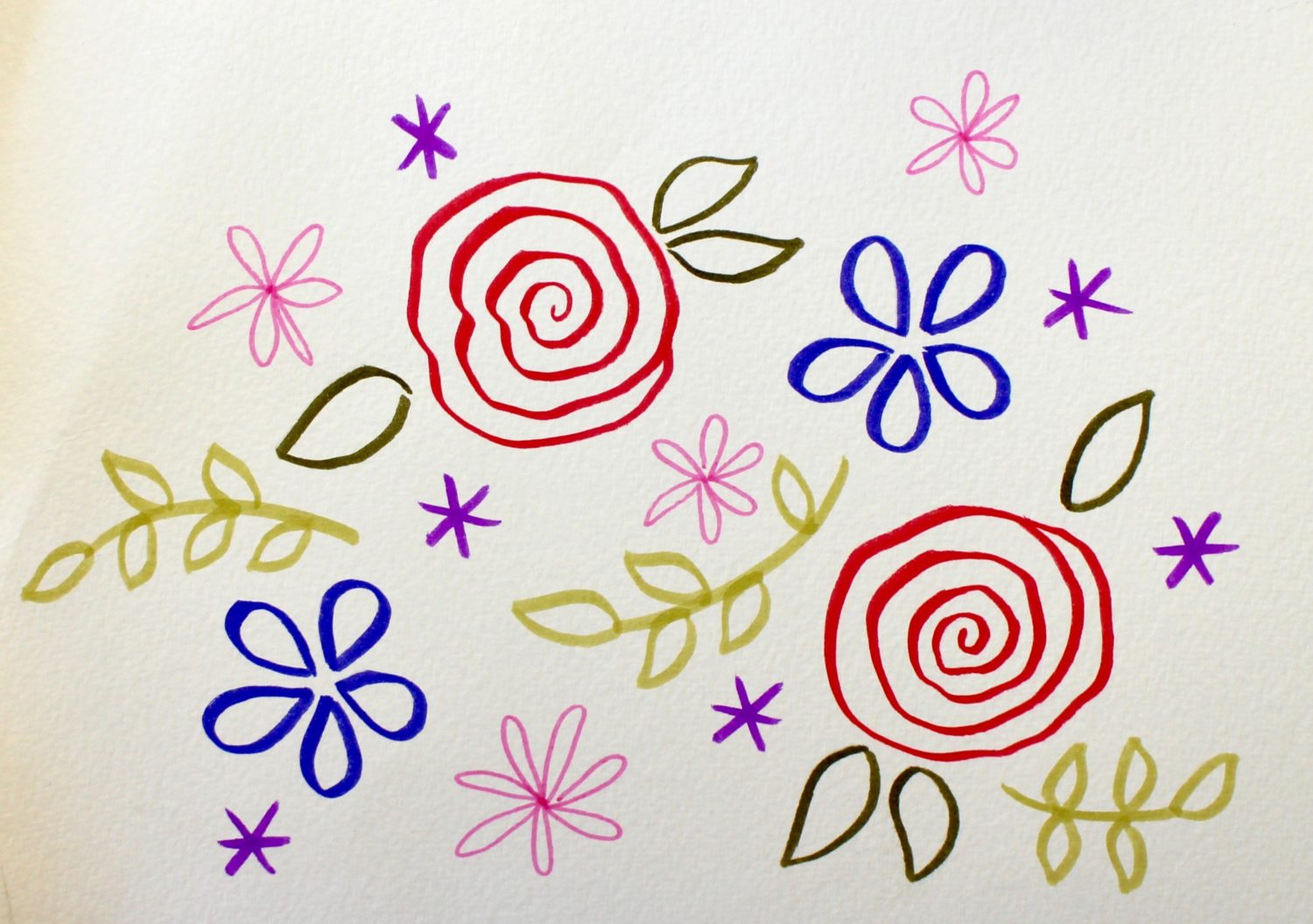 Outline Flowers
Using the brush tip of the Dual Brush Pen, draw simple floral outlines onto smooth watercolor paper. Keep the designs simple for best results.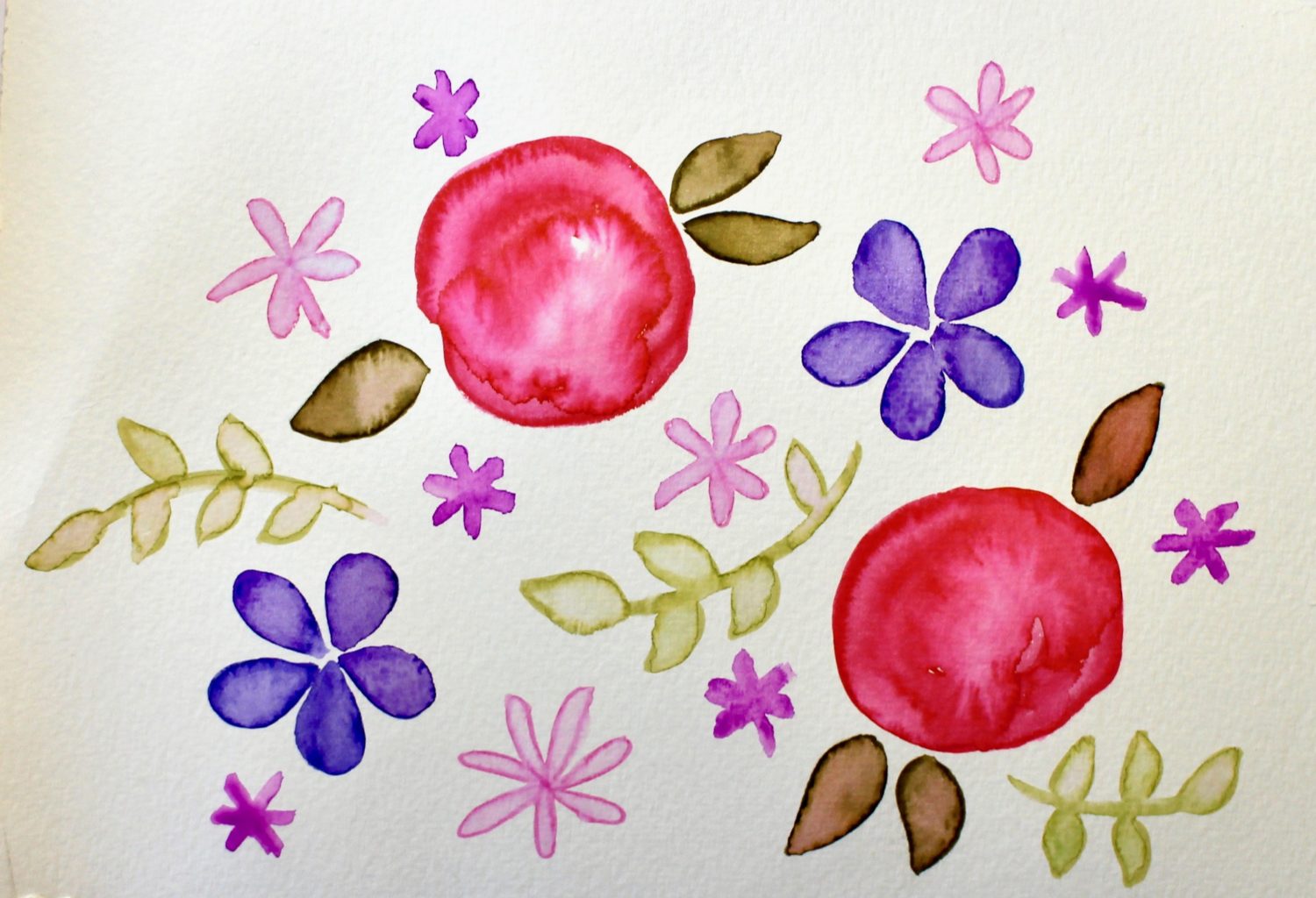 Add Water
Using a paint brush and water, brush the Dual Brush Pen color into the shapes. They don't have to be perfect, this design is playful and quirky!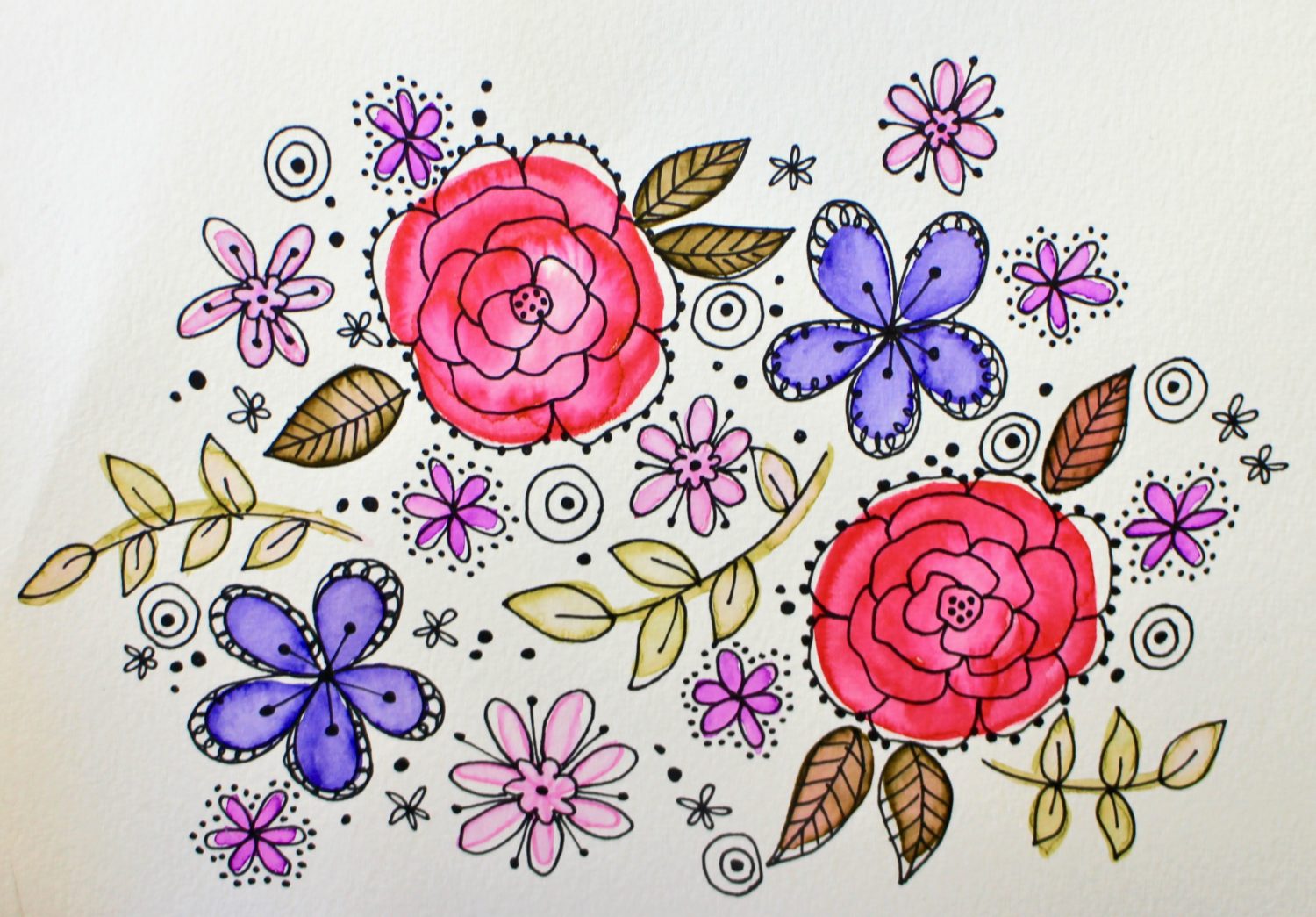 Add Black Details
When dry, use the fine tip of the MONO Twin to outline and add details to your composition. Again, the lines don't trace around the colored shapes perfectly! The large tip is used to add the larger dots.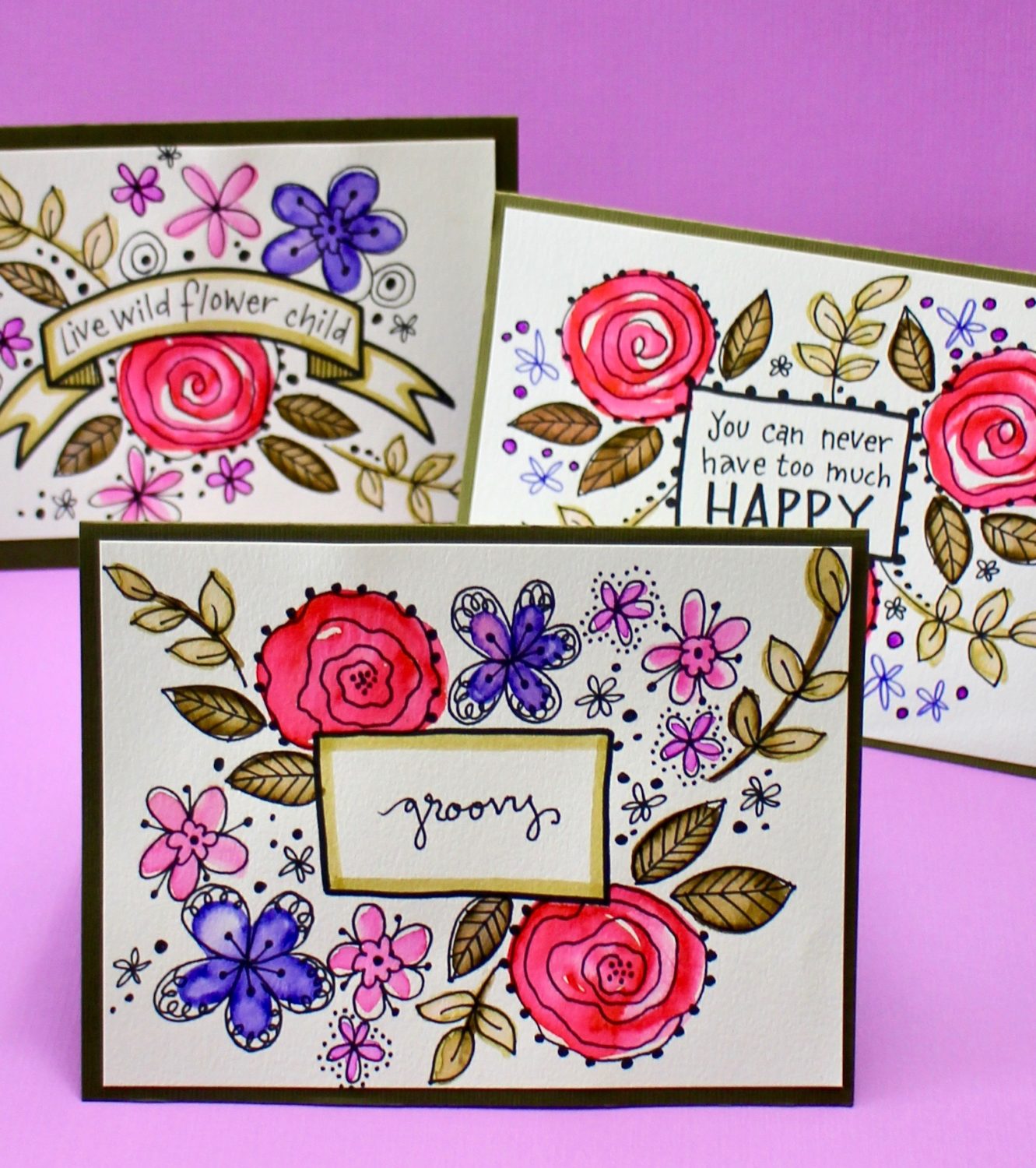 Retro Flower Cards
Now that you know how to make the retro flowers, use them in some groovy greeting cards. The flower panels were created on 140 lb. watercolor paper, therefore Tombow Xtreme Adhesive is the best adhesive to adhere these heavy panels to the card blank. Remember to swipe to the side when finished applying the adhesive for a clean break.

Thanks for joining me in this remember when post! What is your favorite retro color palette?