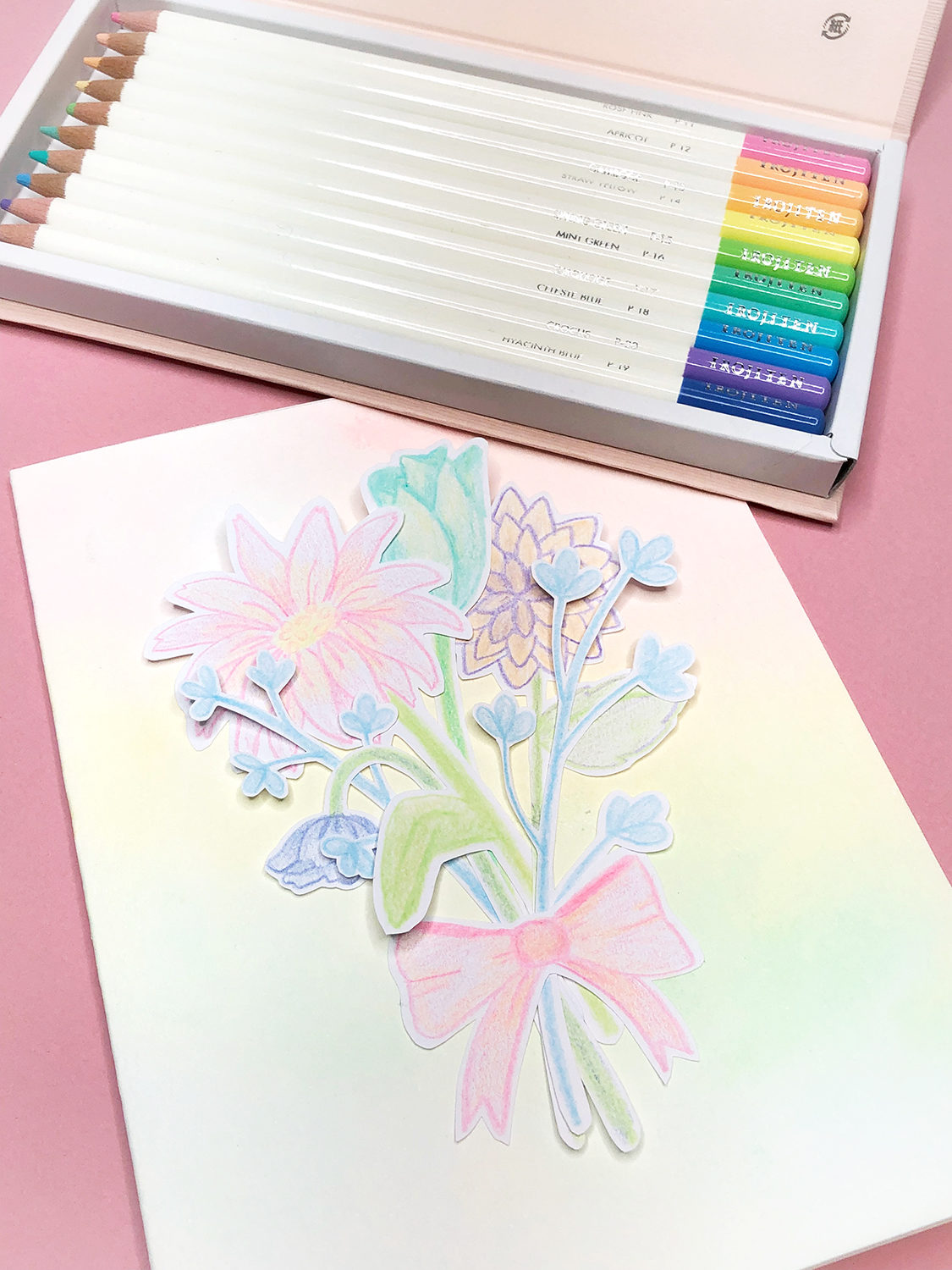 Jessica from BrownPaperBunny here to show you how to make these cute colored pencil cards, which you can use to spread the Springtime love to all your friends and family!
If you haven't used the Tombow Irojiten Colored Pencils before, let me introduce you to them. They come in three dictionary sets, sorted by tonal value, so each volume is perfectly matched. This makes choosing a color palette super easy, and the little pencil boxes are just about the cutest things you'll ever see!
Here's what you'll need to get started.
Supplies:
Paper
Scissors
A blank card
I'm using the Woodlands Dictionary, Volume 4: Pale Tone II. With color names like Rose Pink, Apricot, Spring Green, and Hyacinth Blue they're perfect for this Spring project!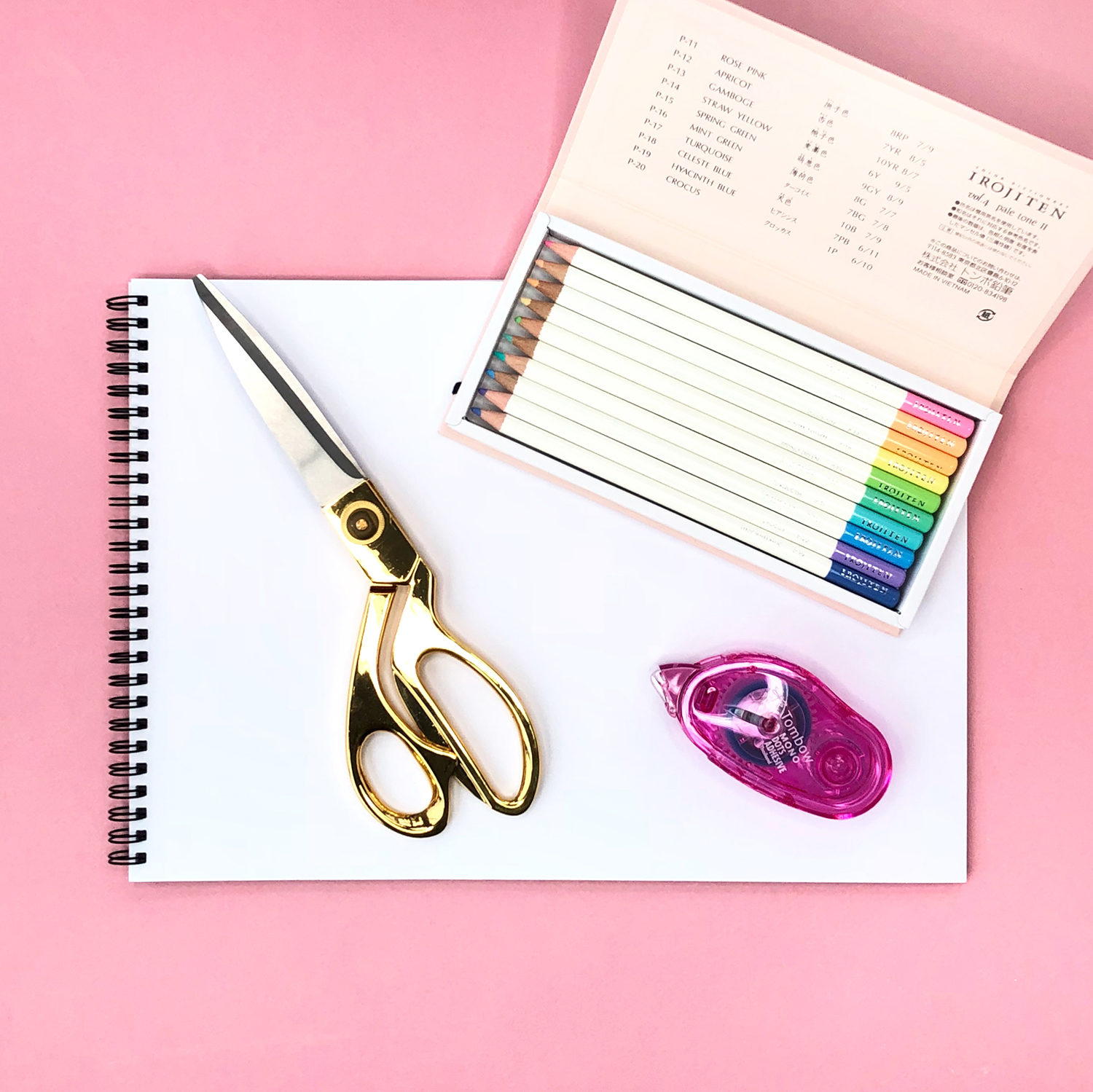 Step 1: Draw Your Flowers
Draw some simple flower shapes using your Irojiten pencils. Make sure to draw some stems curving to the left and some to the right so you'll have a well-rounded bouquet when you put them all together at the end.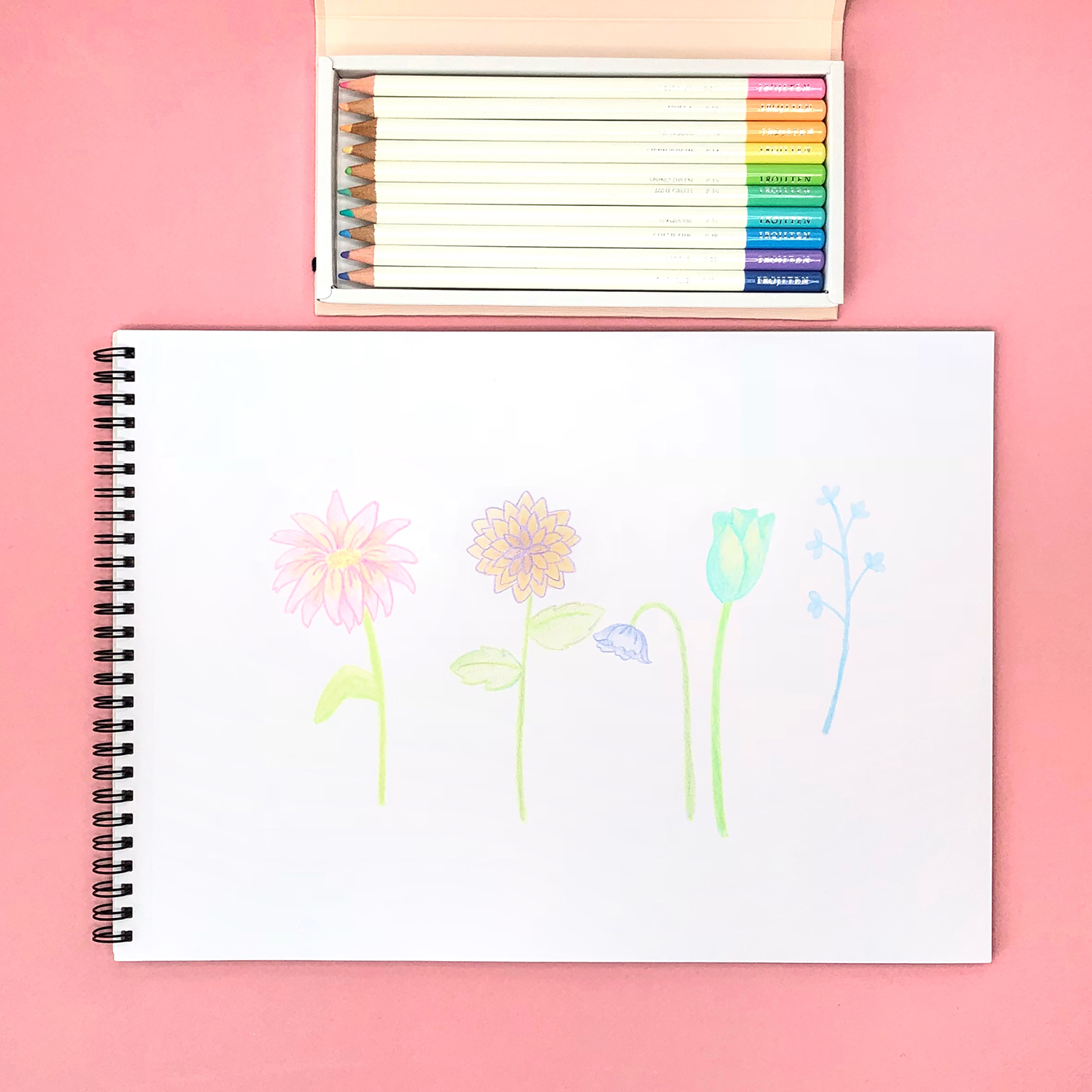 Step 2: Cut Out Your Bouquet
Cut out all the flowers you drew in the last step. You can either cut right on the edge of the color, or leave a little white space like I've done. I also drew a little bow to tie them all together.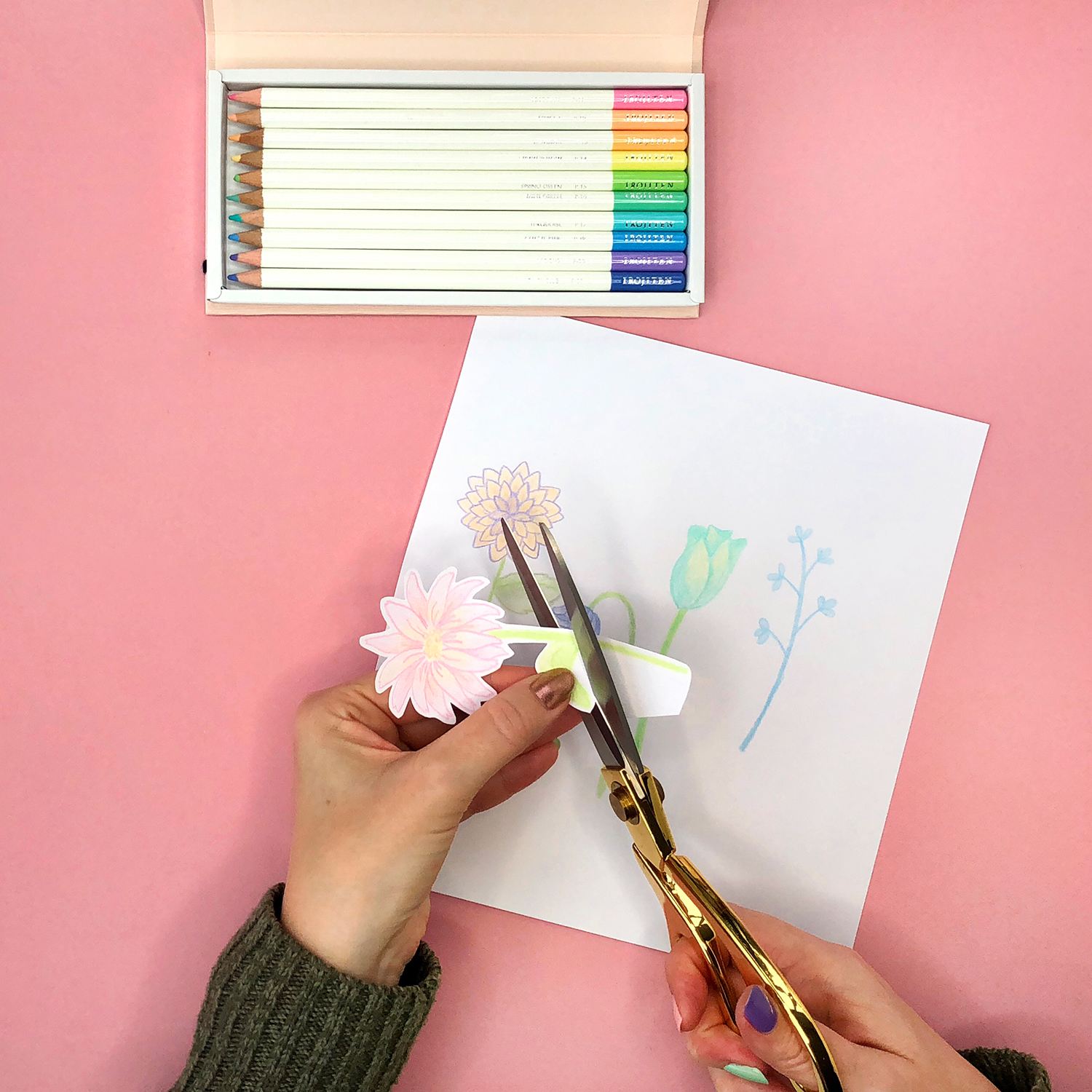 Step 3: Gather Your Bouquet
Once all of your flowers are cut out, start gathering them together until you have an arrangement you like.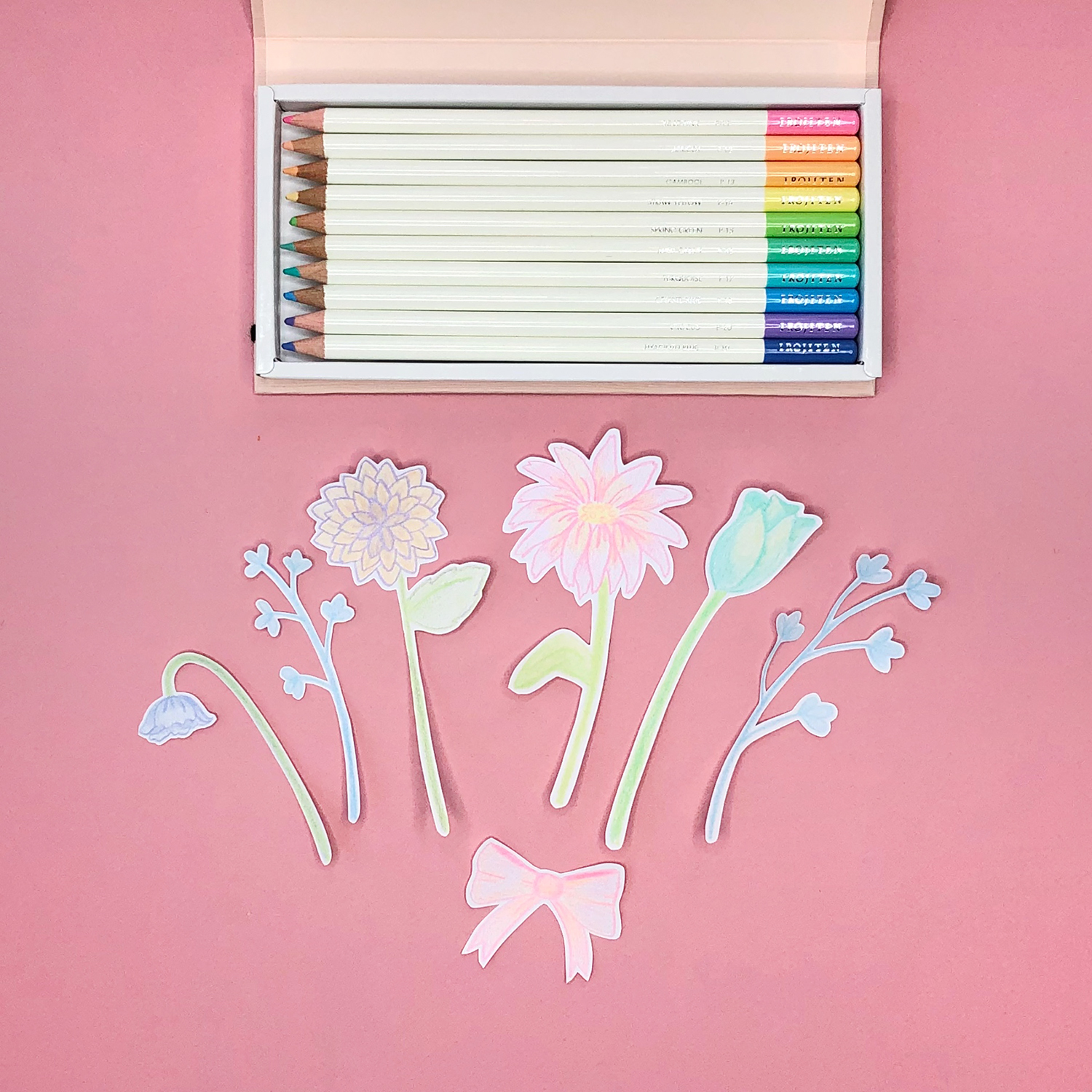 Step 4: Stick Your Flowers Onto The Card
Now it's time to stick the flowers onto your card. I'm using the 
MONO Dots Adhesive
because it's repositionable for a little while, before setting to a permanent bond. So you can move your flowers around and get them in just the right spot.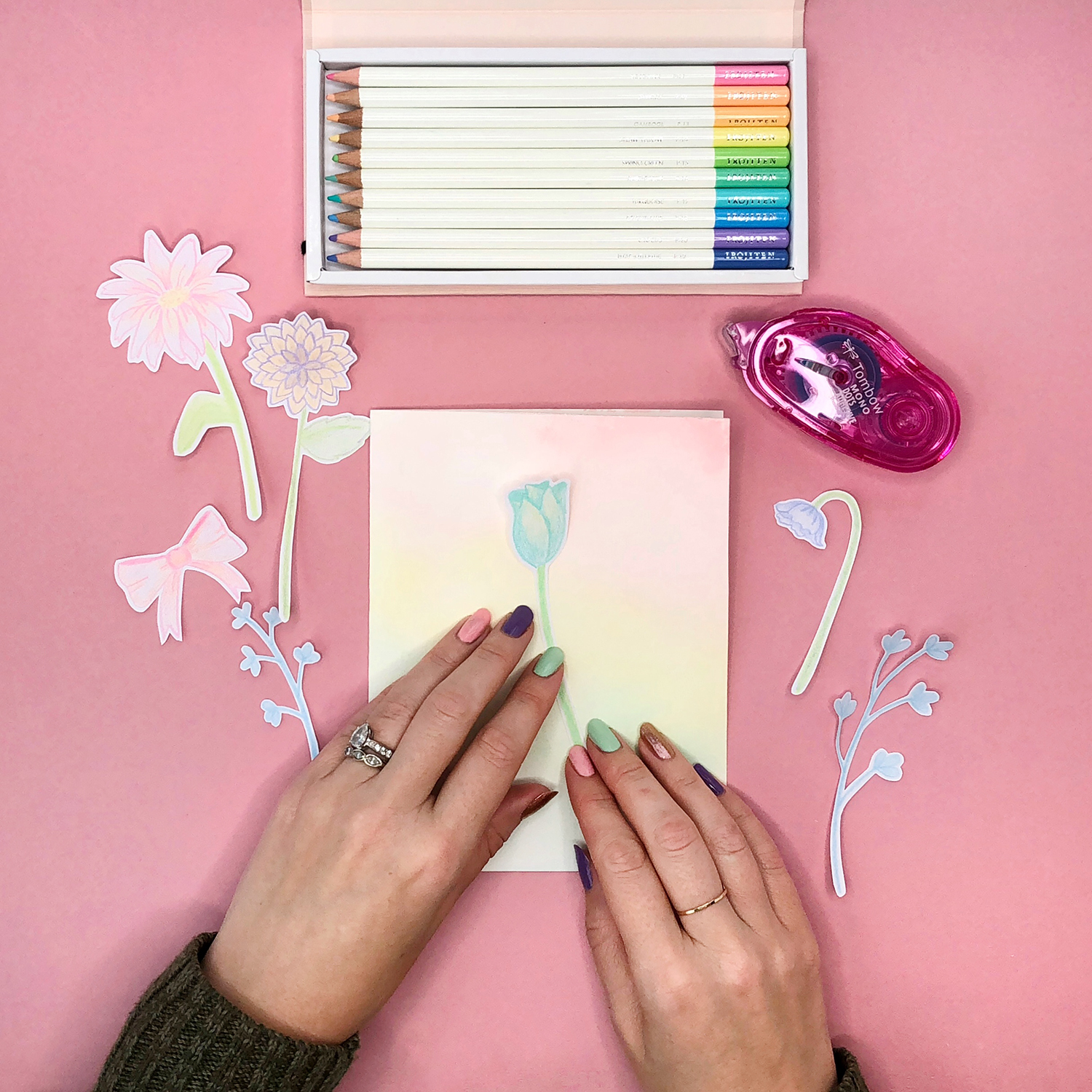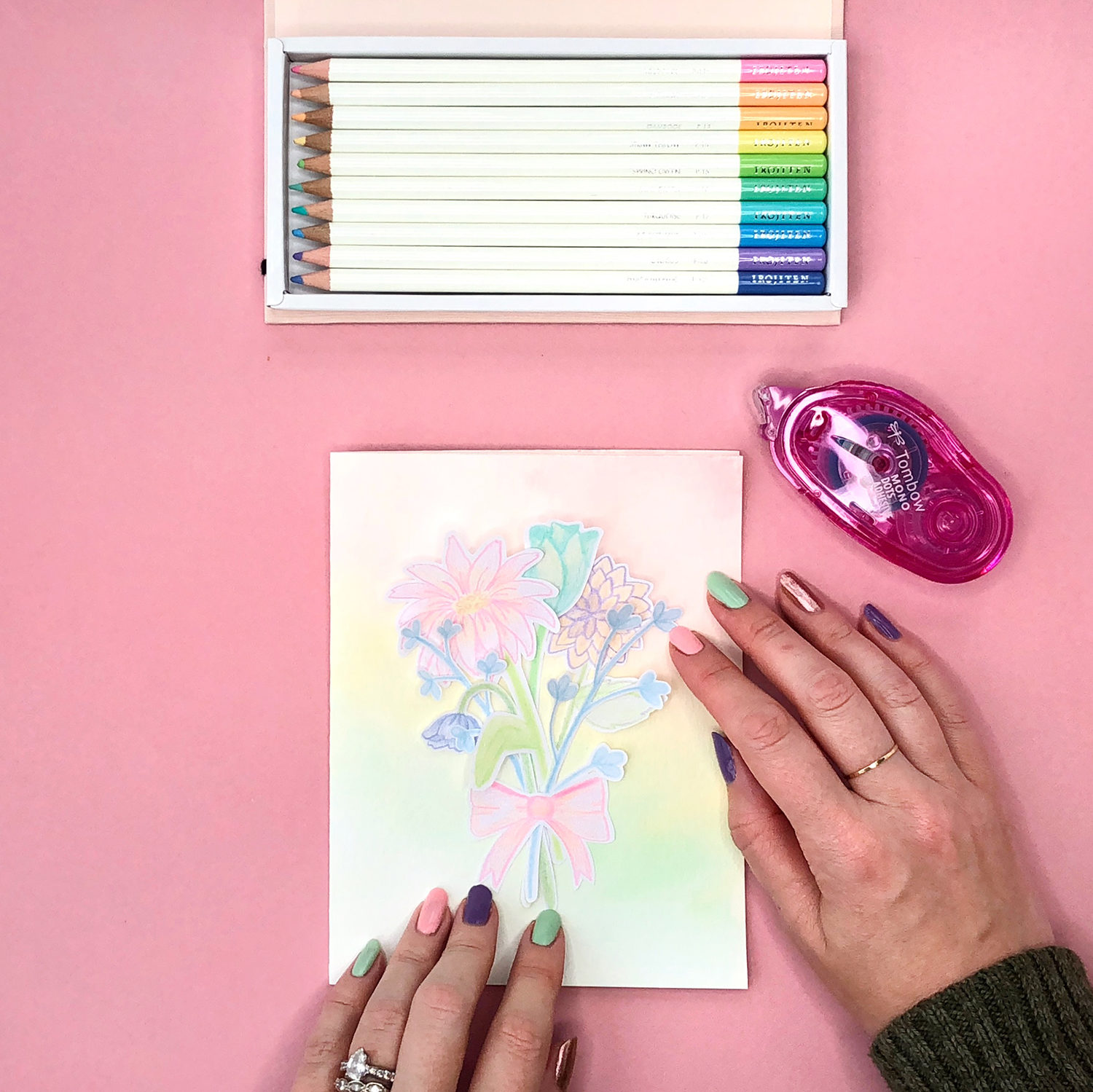 These little Springtime bouquets would also work well in your art journal, planner, or just about anywhere you need a pop of floral color!