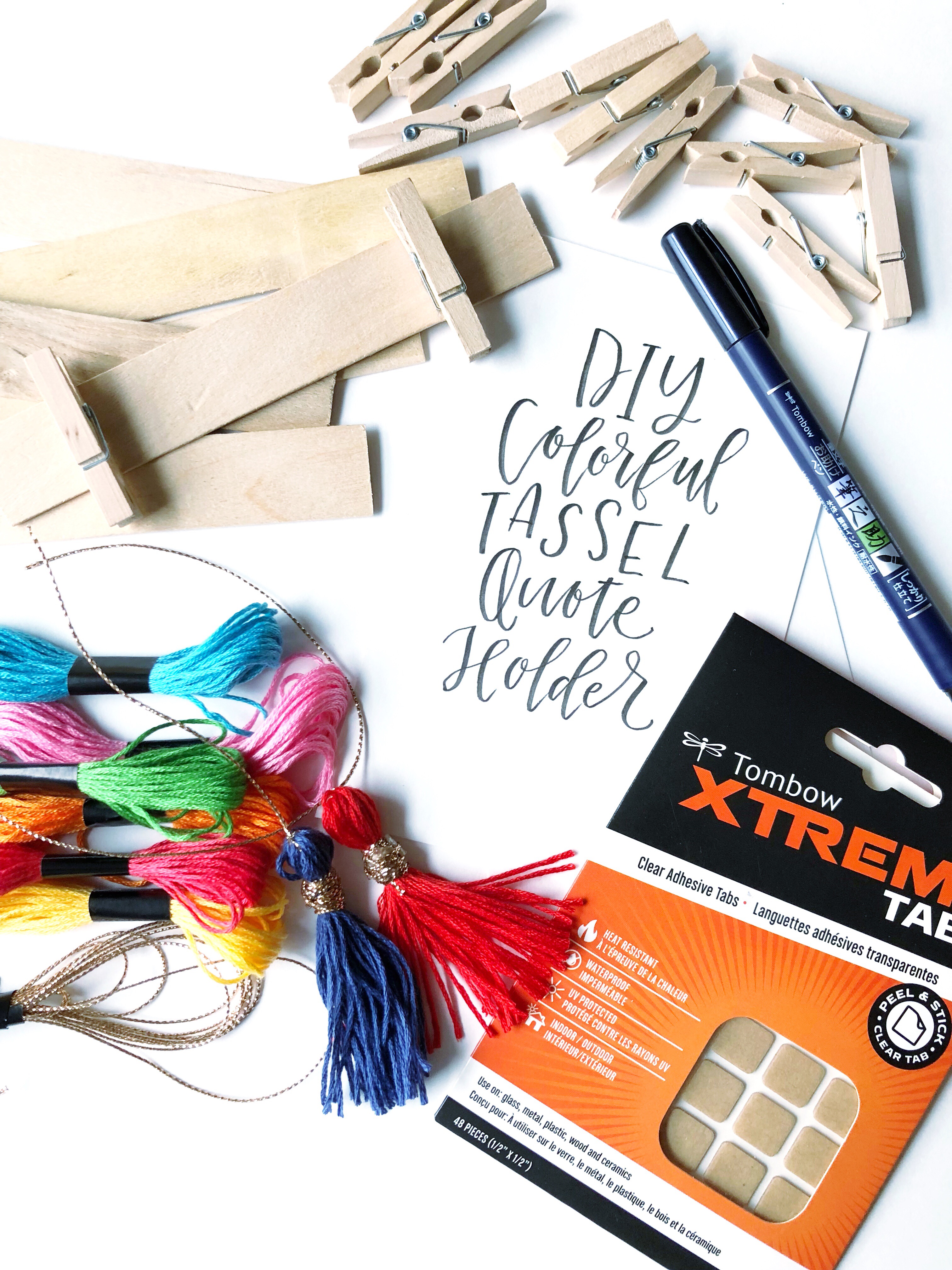 Tassels are everywhere, so why not DIY your own colorful tassel quote holder?! Hey y'all, it's Lauren of @renmadecalligraphy, back to share a fun project using some of my favorite @tombowusa supplies!
WHAT YOU'LL NEED:
1 wooden craft stick
2 wooden clothespins
Embroidary thread
Mix Media Paper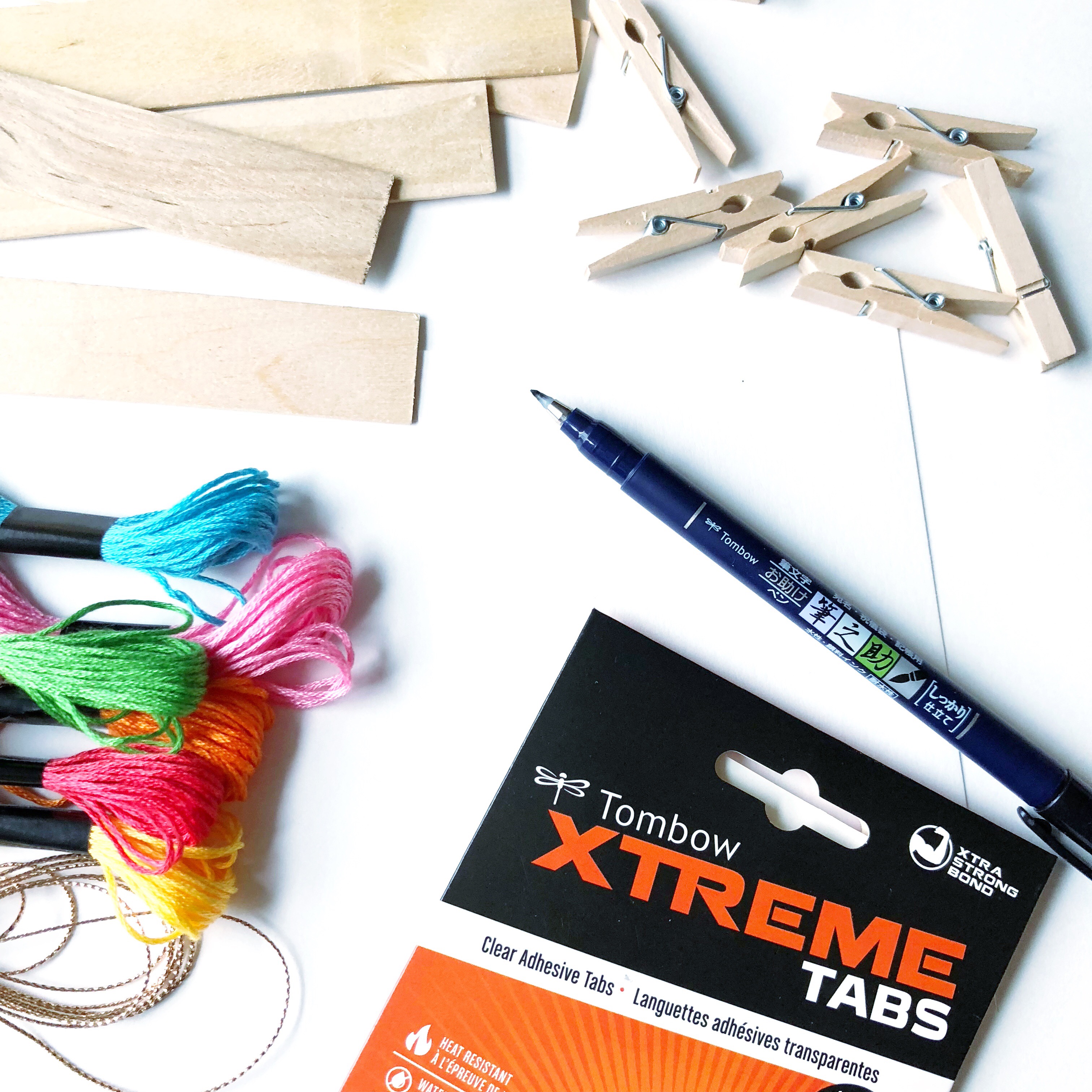 CONSTRUCT THE QUOTE HOLDER
Start by attaching two clothespins to the craft stick with Tombow Xtreme Adhesive Tabs. Cut these in half to be the width of the clothespins and attach to the craft stick, leaving about an inch margin on each side and space in between where the quote will hang.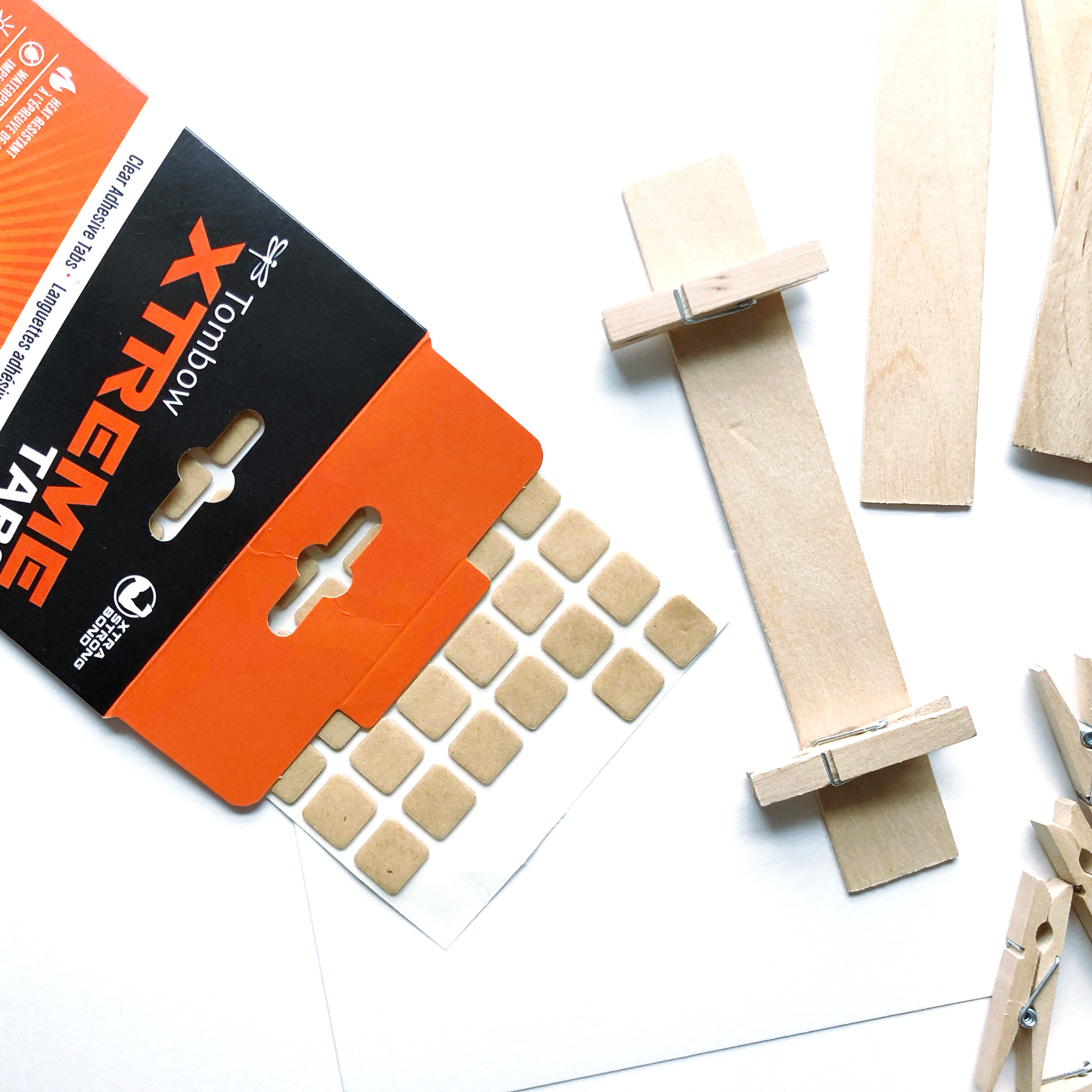 MAKE THE TASSELS
To create the tassels, take packs of embroidery thread and tie a knot at the top with another color of thread. I chose metallic gold as a fun contrast to the brightly colored tassels.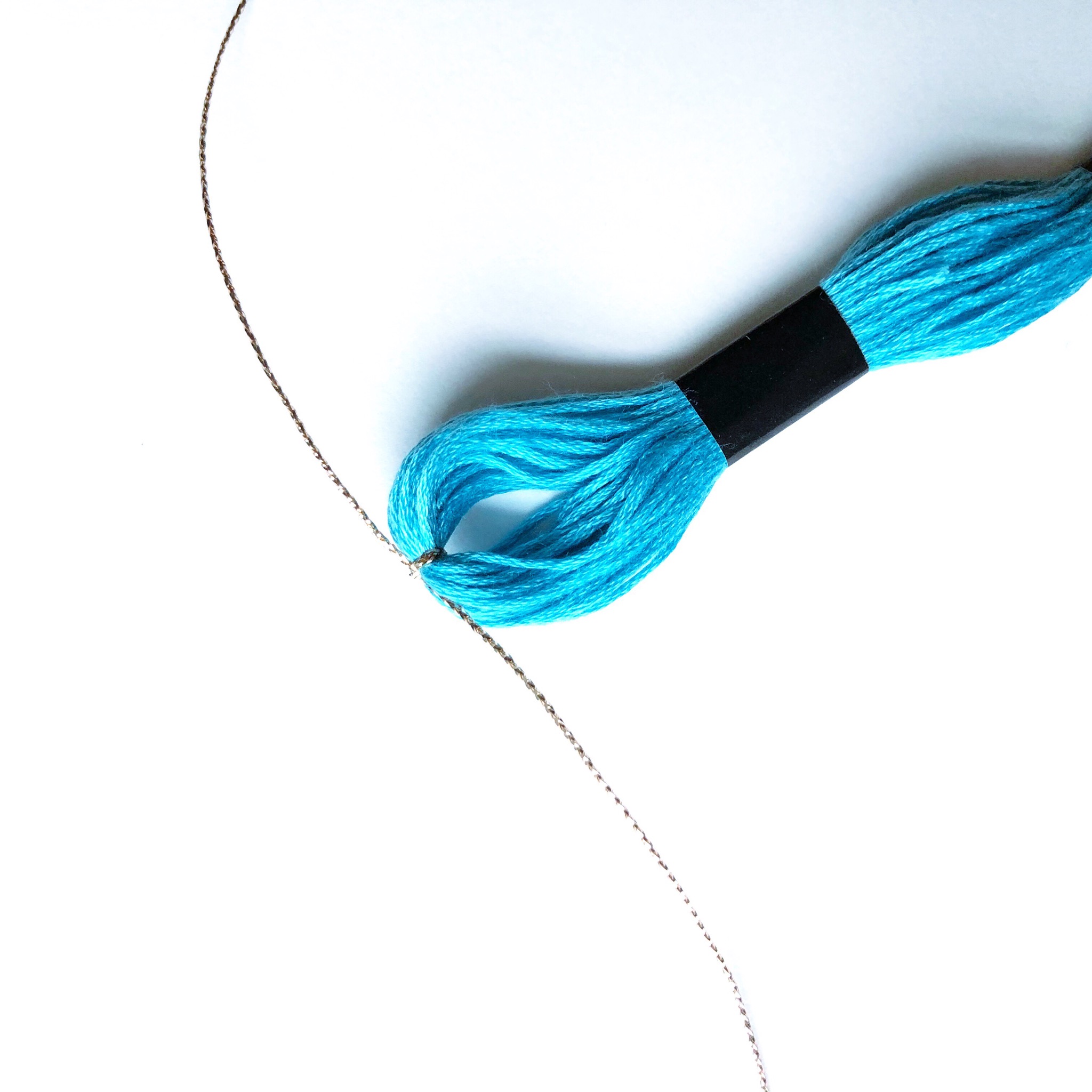 Then start wrapping another piece of embroidery thread around the top of the tassel. Add half of a Tombow Xtreme Adhesive Tab after you start wrapping and wrap around until the adhesive is covered. These tabs are super easy to cut with your craft scissors! Then knot the thread and cut the stray piece, keeping the extra pieces of thread at the loop.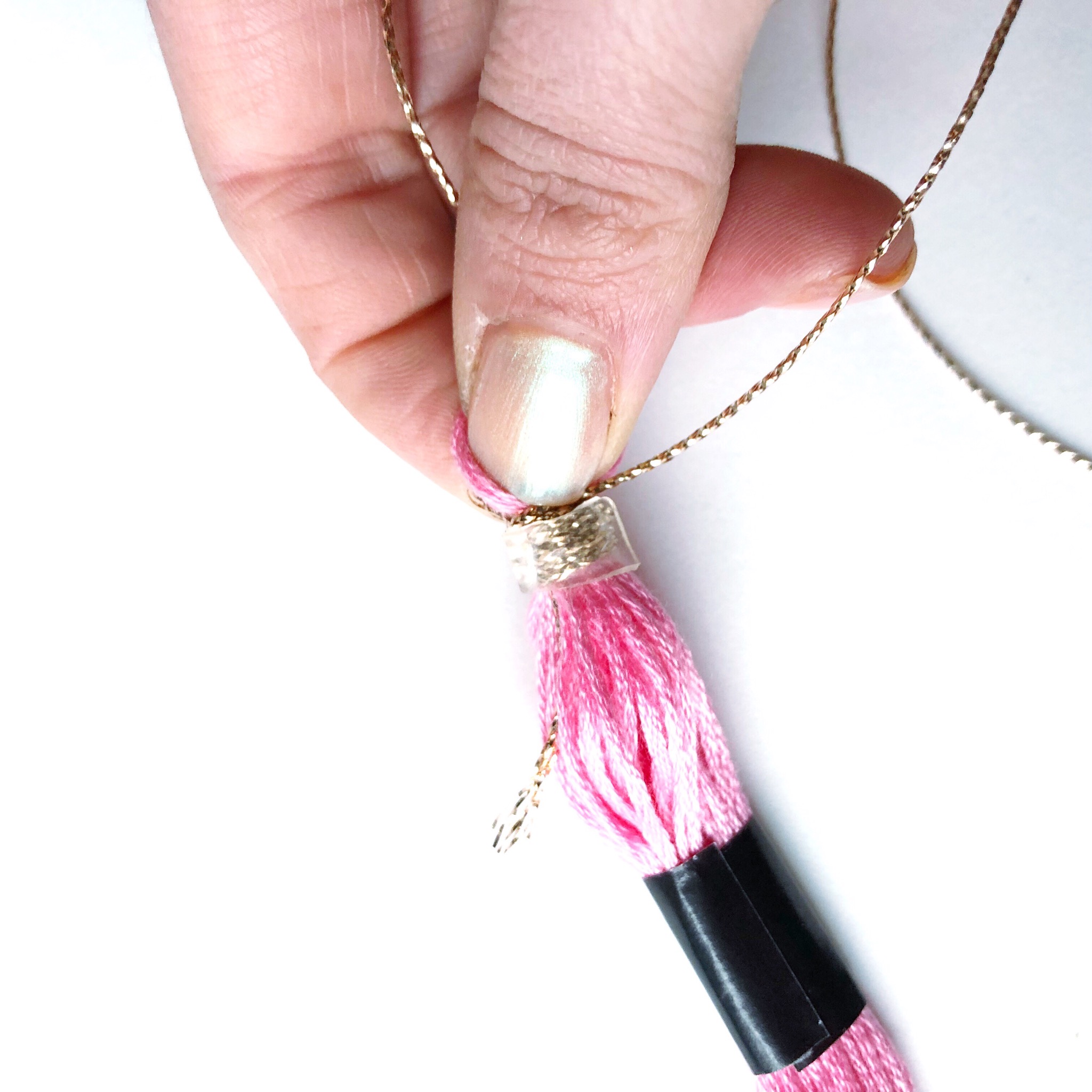 Then cut the extra embroidery thread to create the tassel. Create enough tassels to decorate both sides of the quote hanger.

PUT IT ALL TOGETHER
Place a Tombow Xtreme Adhesive Tab to each side of the craft stick and arrange the tassels on both sides of the clips by placing the extra threads onto the tabs. Trim the excess threads at the top.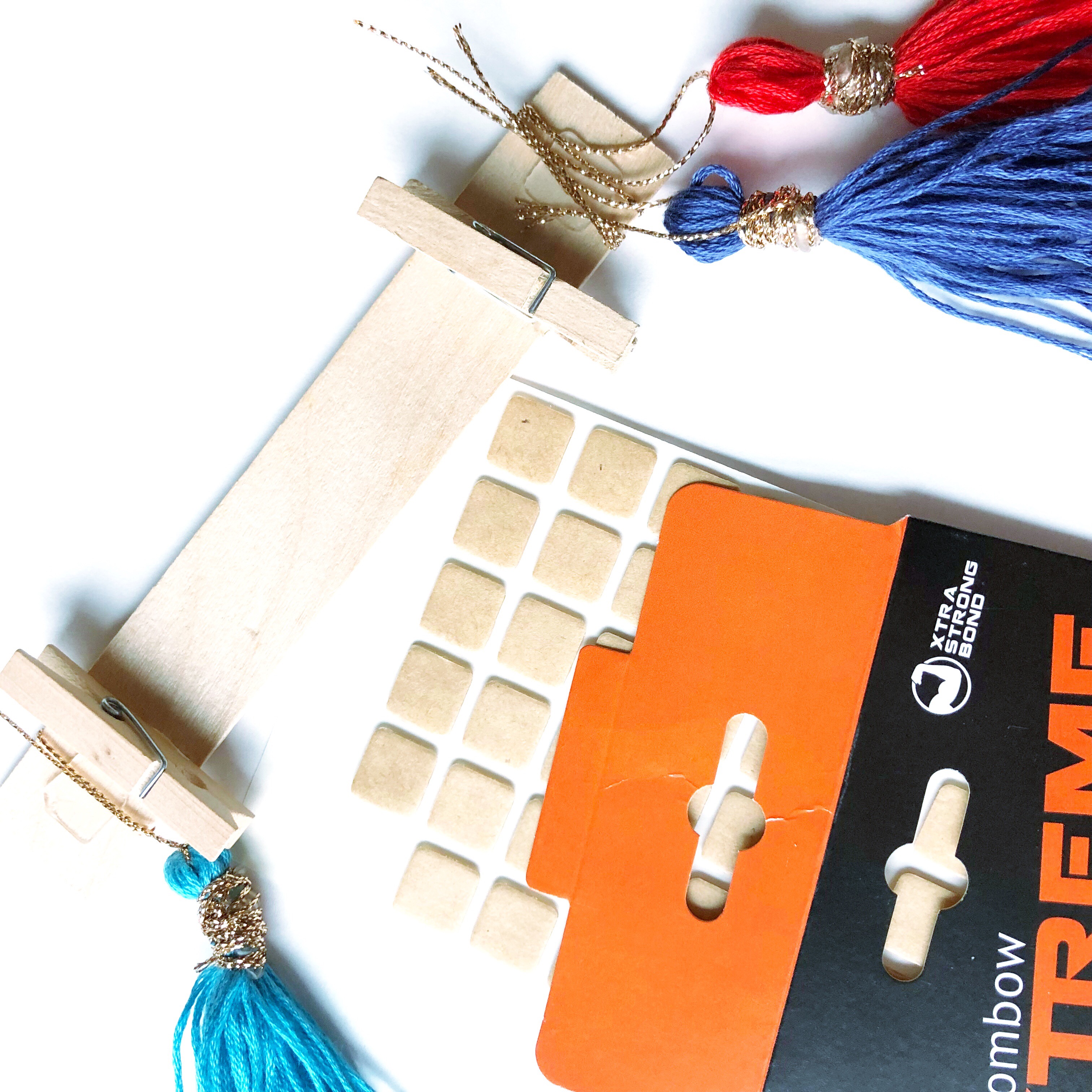 Then add Tombow Xtreme Adhesive Tabs to the ends on both sides of the craft stick. Add a short piece of thread to hang the quote hanger with by sticking the ends to the adhesive. Wrap the contrasting embroidery thread around until the tabs are covered and secure them by tucking them inside of the wrapped thread.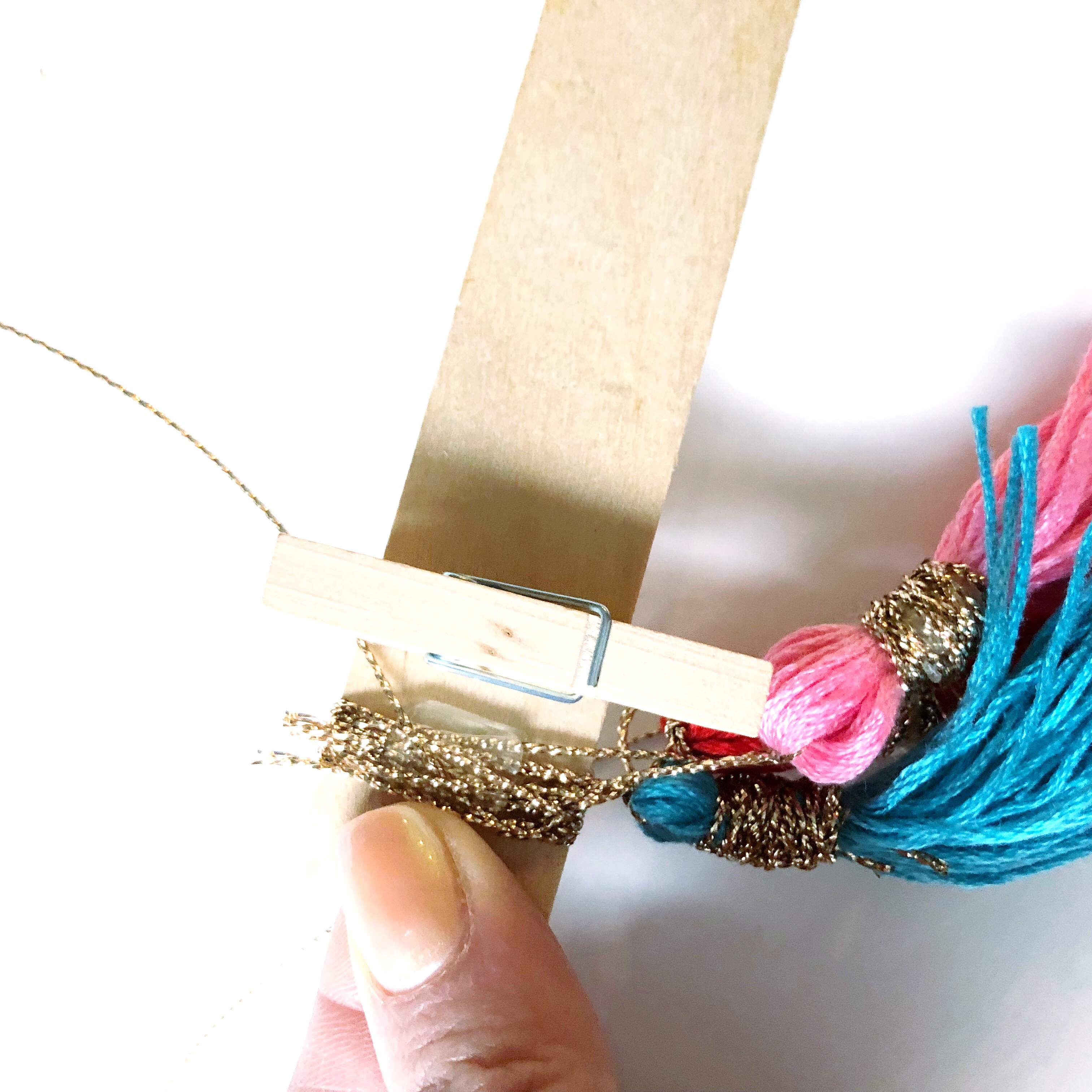 ADD A FUN QUOTE & DISPLAY
After the hanger is done, use the Tombow Fudenosuke Hard Tip Brush Pen to create a quote on mix media paper. Then, the quote is ready to clip into the hanger and display somewhere it can be enjoyed. The best part is that you can update the quote as often as you want, since it's just clipped in on paper!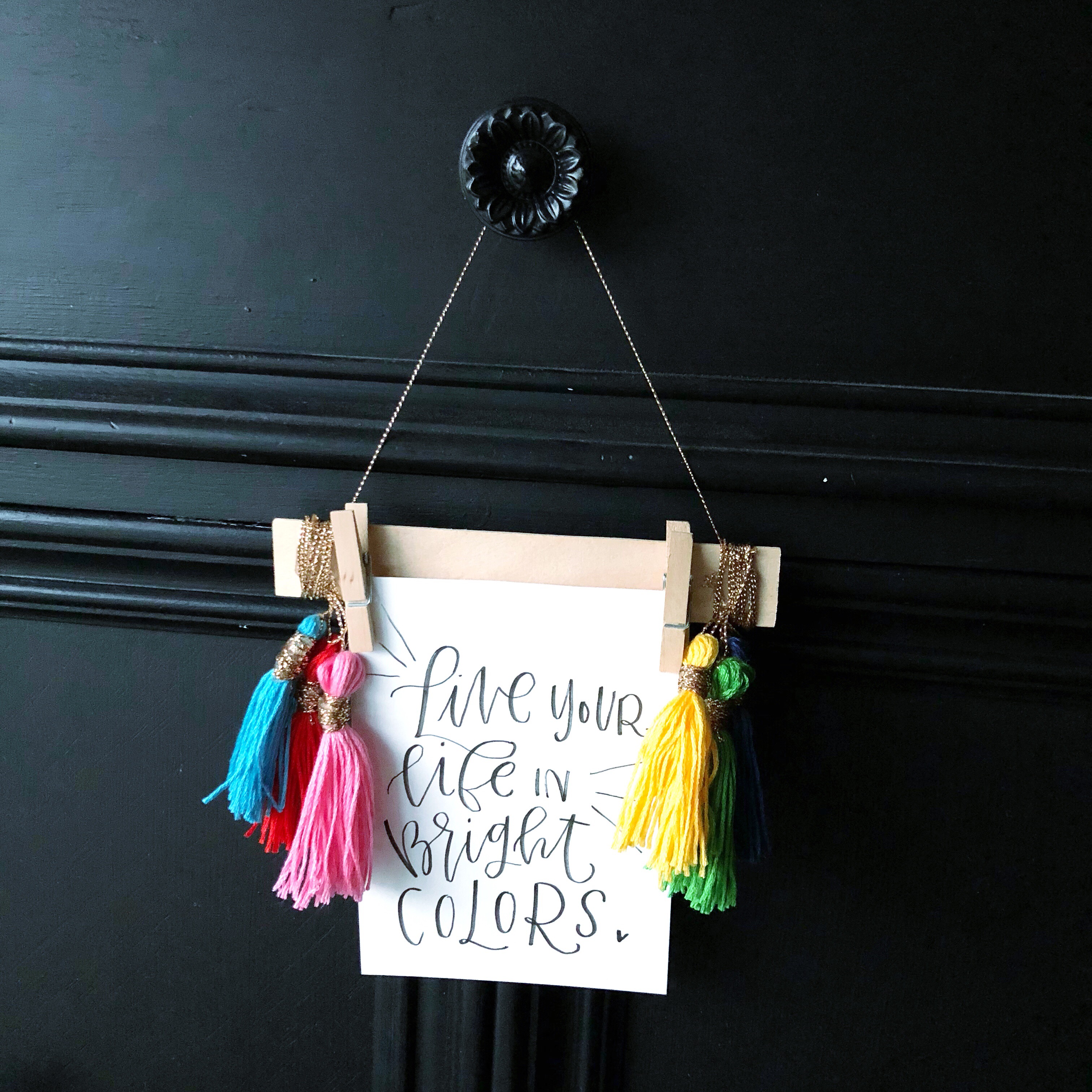 I seriously can't stop making these tassels and I hope this tutorial left you feeling a bit inspired!
Happy Lettering!
Lauren Fitzmaurice