Hello Tombow Friends! This is Jennie. Tombow has a new amazing product – the MONO Edge Highlighters! These highlighters have two tips and they come in really cool neon colors! I'm going to show you how to make these easy DIY Pocket Cards for your projects, using the highlighters! You can also make these patterns in cardstock to create patterned papers.
Supplies:
Smooth Cardstock
Ruler
Stamps
Ink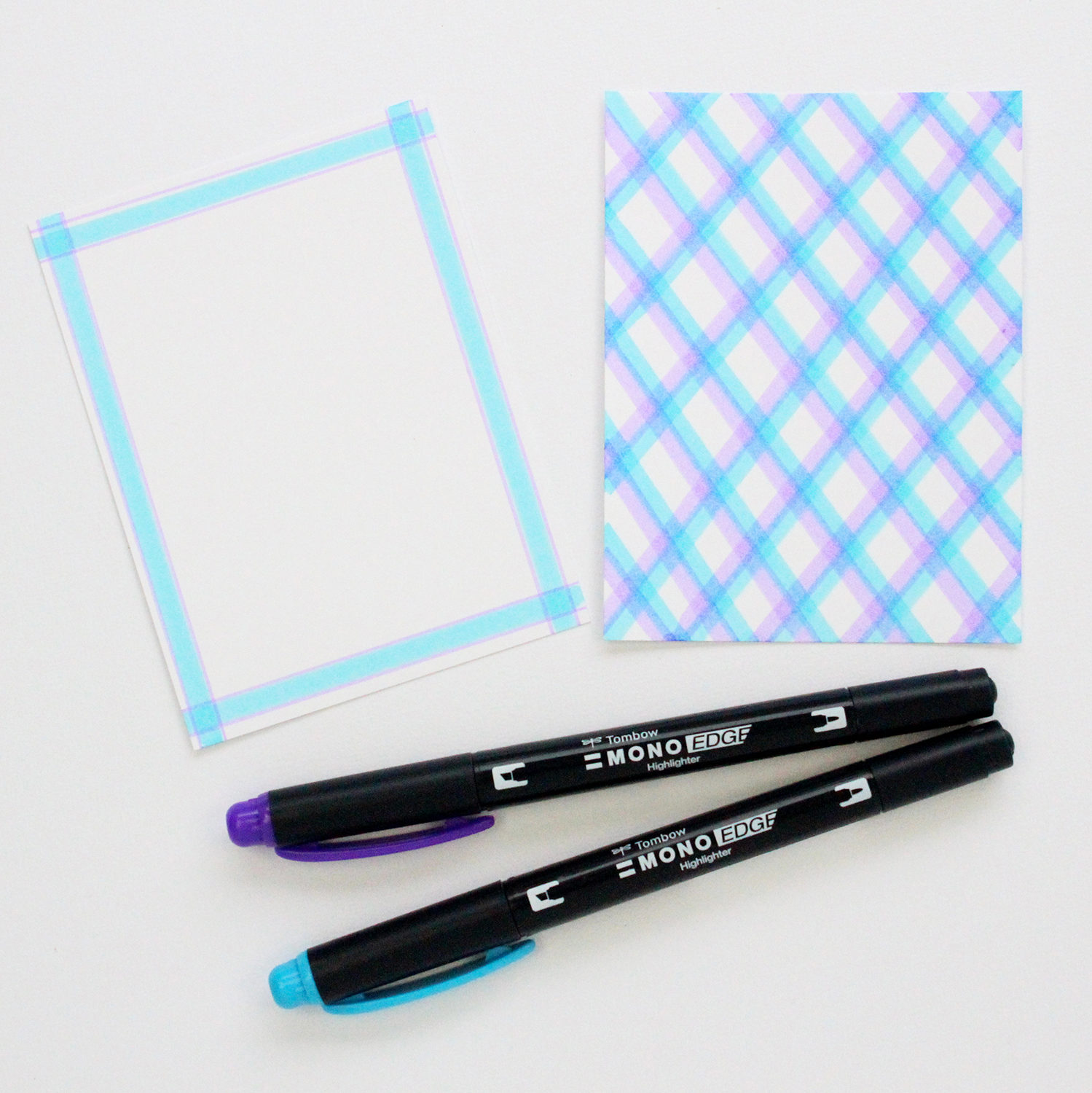 To make the patterns for the DIY Pocket Cards, make lines using the Tombow MONO Edge Highlighters and a ruler. Experiment with the tips, colors and directions. Alter the tips and colors to change up the pattern.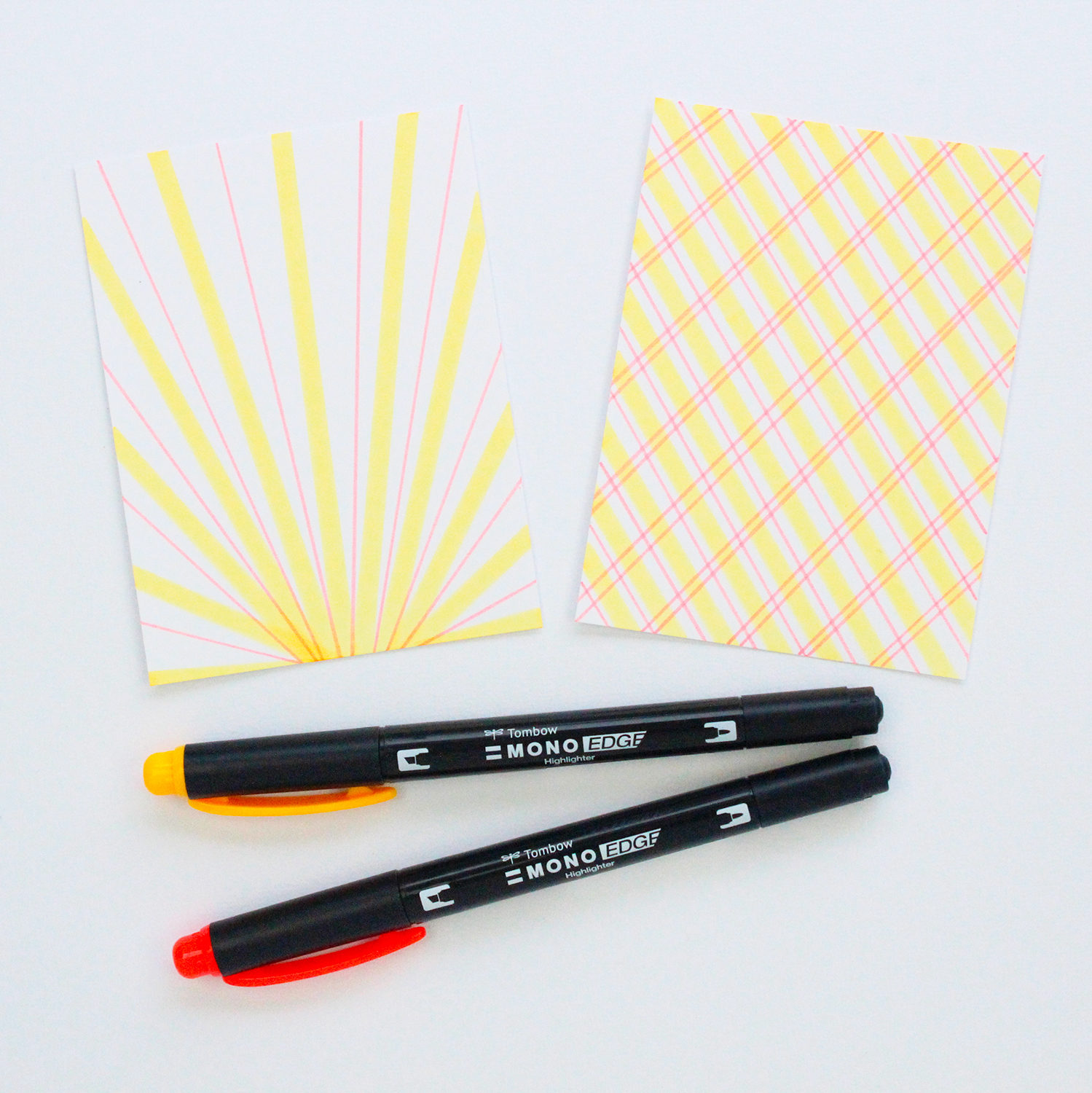 In these cards, I just used the chisel tip to make random lines. On the left I used warm colors and on the right I used cool colors.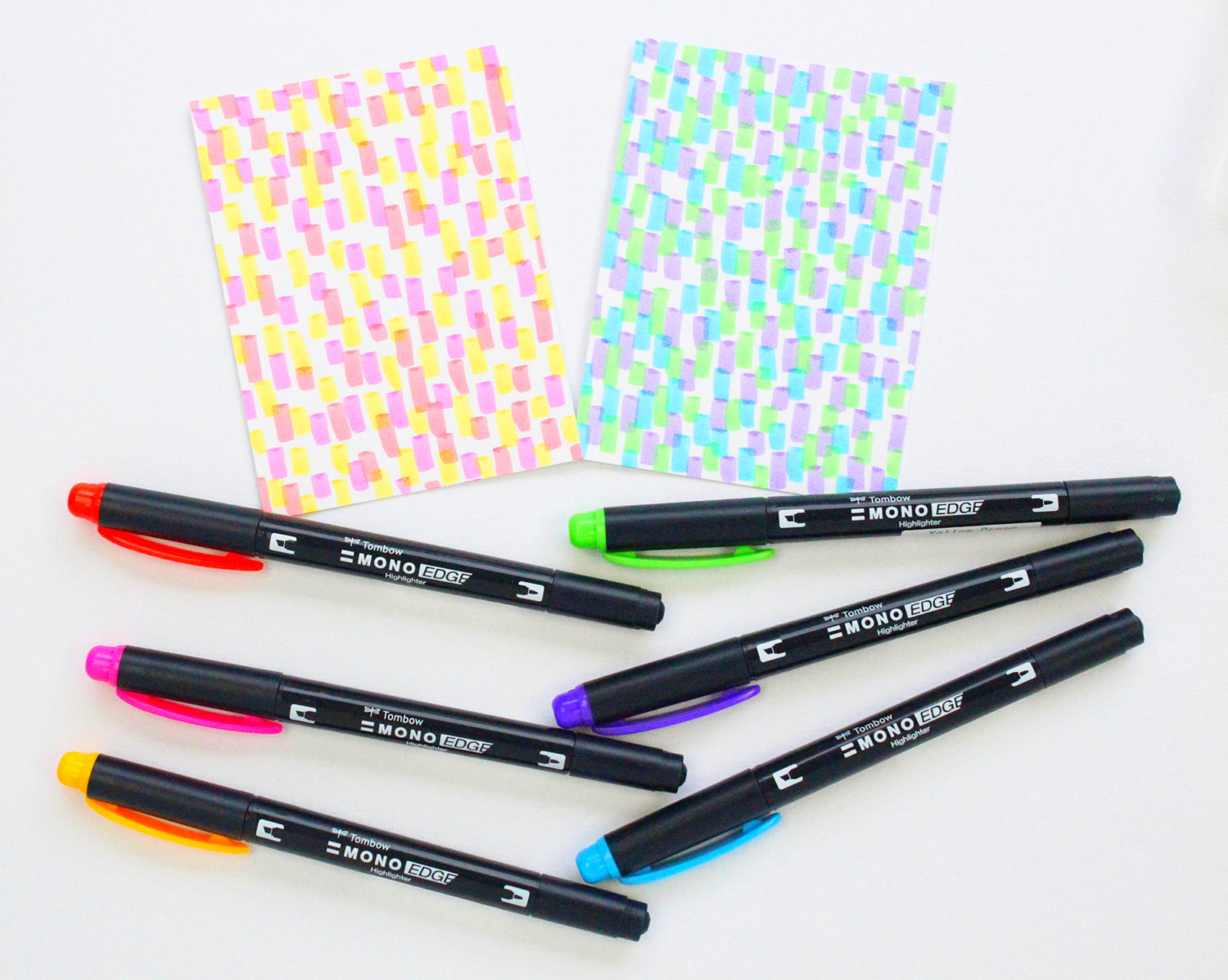 These rainbow cards are my favorite, the photos don't do justice to how beautiful these colors really are.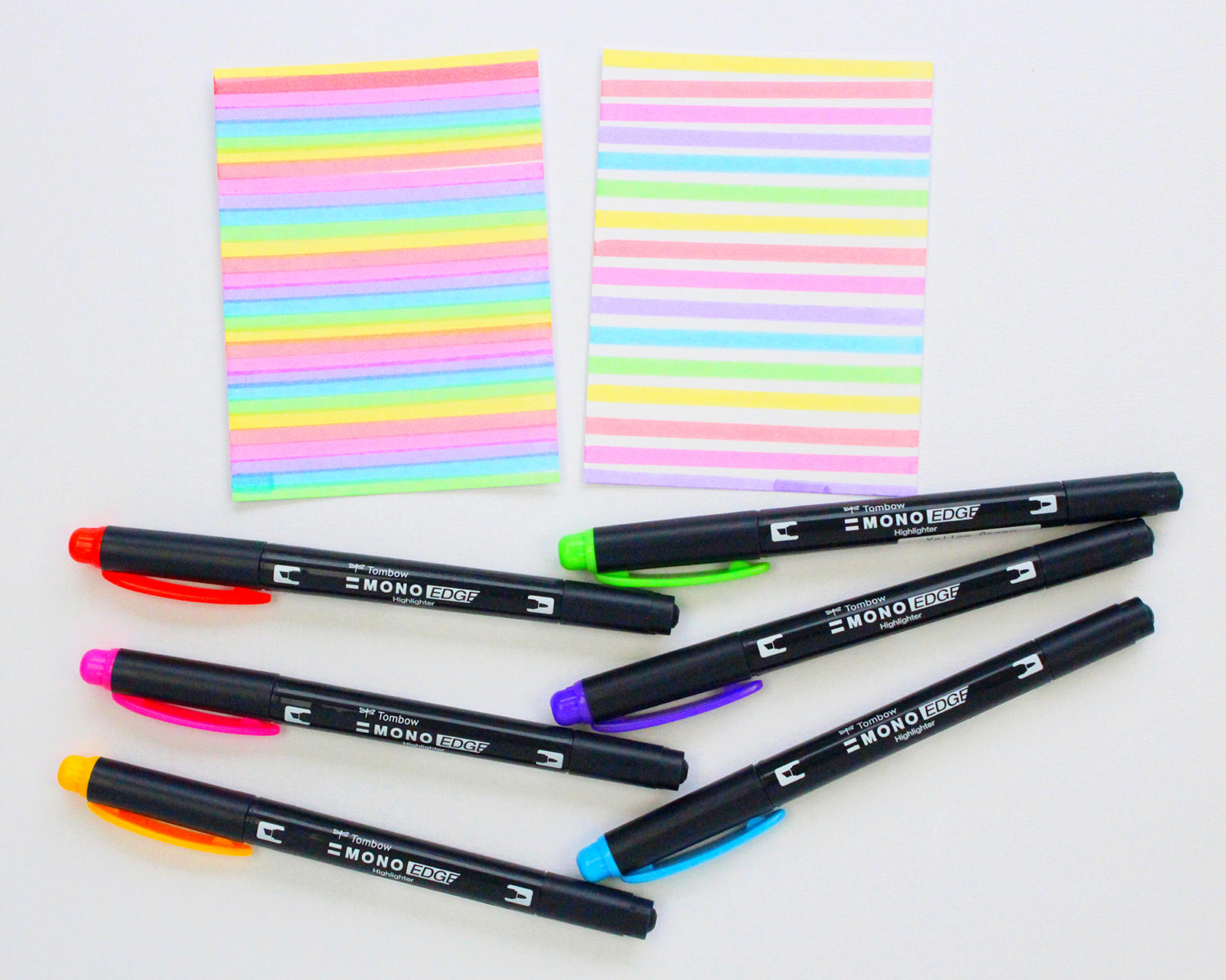 When I use pocket cards I love to make a few cards to journal and lines make it a lot easier. The card on the left is perfect for journaling using the Tombow MONO Drawing Pens or the Tombow TwinTone Dual Tip Markers. The  Tombow MONO Edge Highlighters have a piece of protective plastic around the tip. This sleeve protects the tip when you use it with a metal ruler.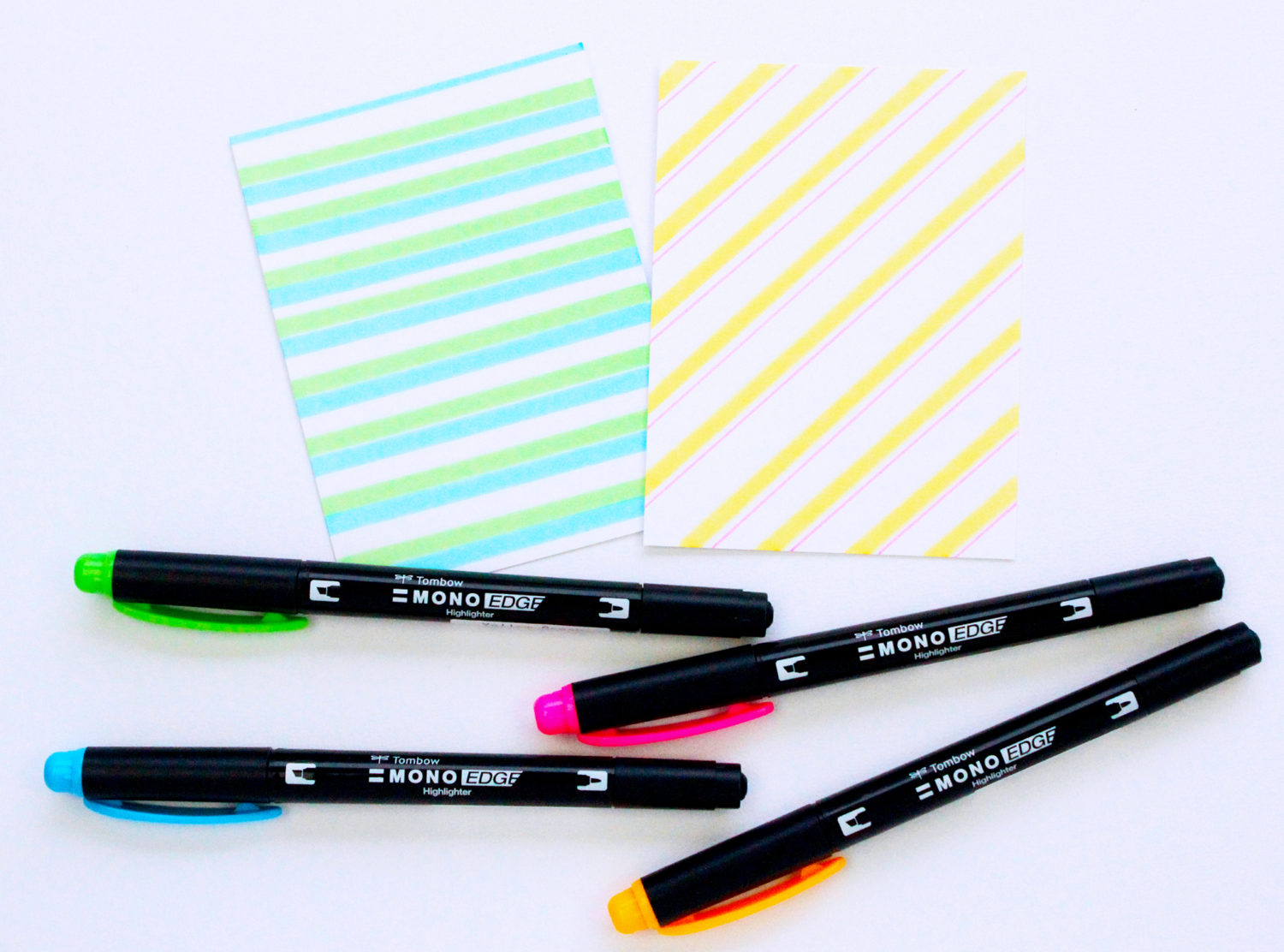 Once you decorate your cards with the Tombow MONO Edge Highlighters you can use stamps to add extra details. Repeat stamping following the lines makes the card in the center really fun! I also added journaling prompts on top of the other cards.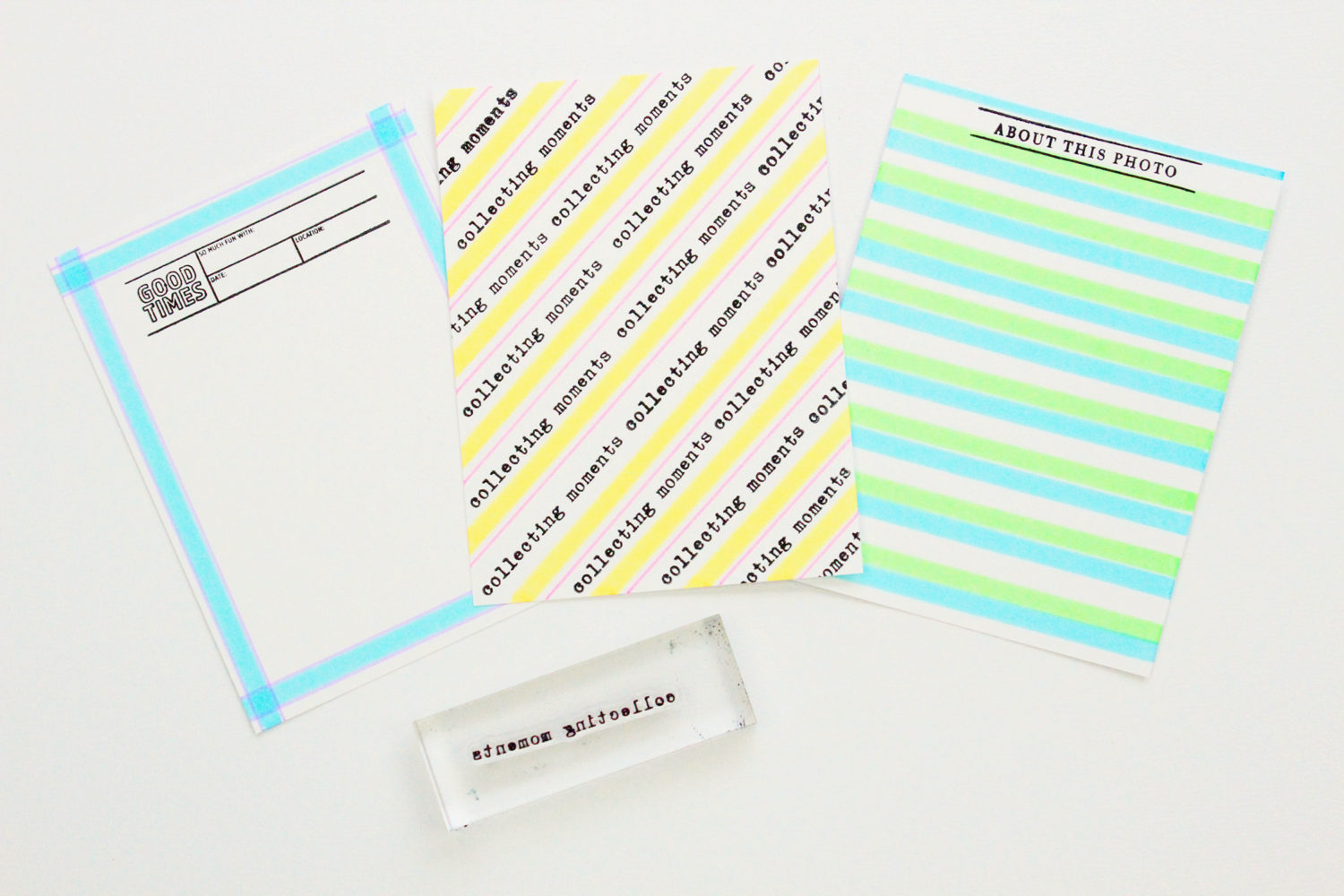 If you want to read a few more pocket pages tricks you can, take a look at all the past Project Life posts.  I shared a spread and tips on this post! I hope you give the NEW Tombow MONO Edge Highlighters and these DIY pocket cards a try!