Hey everyone, it's Katie here! This week we are focusing on cursive, so today I wanted to share with you a fun cursive postcard that you can send to a friend! We'll be using the TwinTone Dual Tip Markers, which are perfect for monoline cursive.
The inspiration behind this postcard is double exposure photos and shaped lettering, which is why I chose to write out my cursive message in the shape of a girl. You can do any shape you imagine!
DIY Cursive Postcard: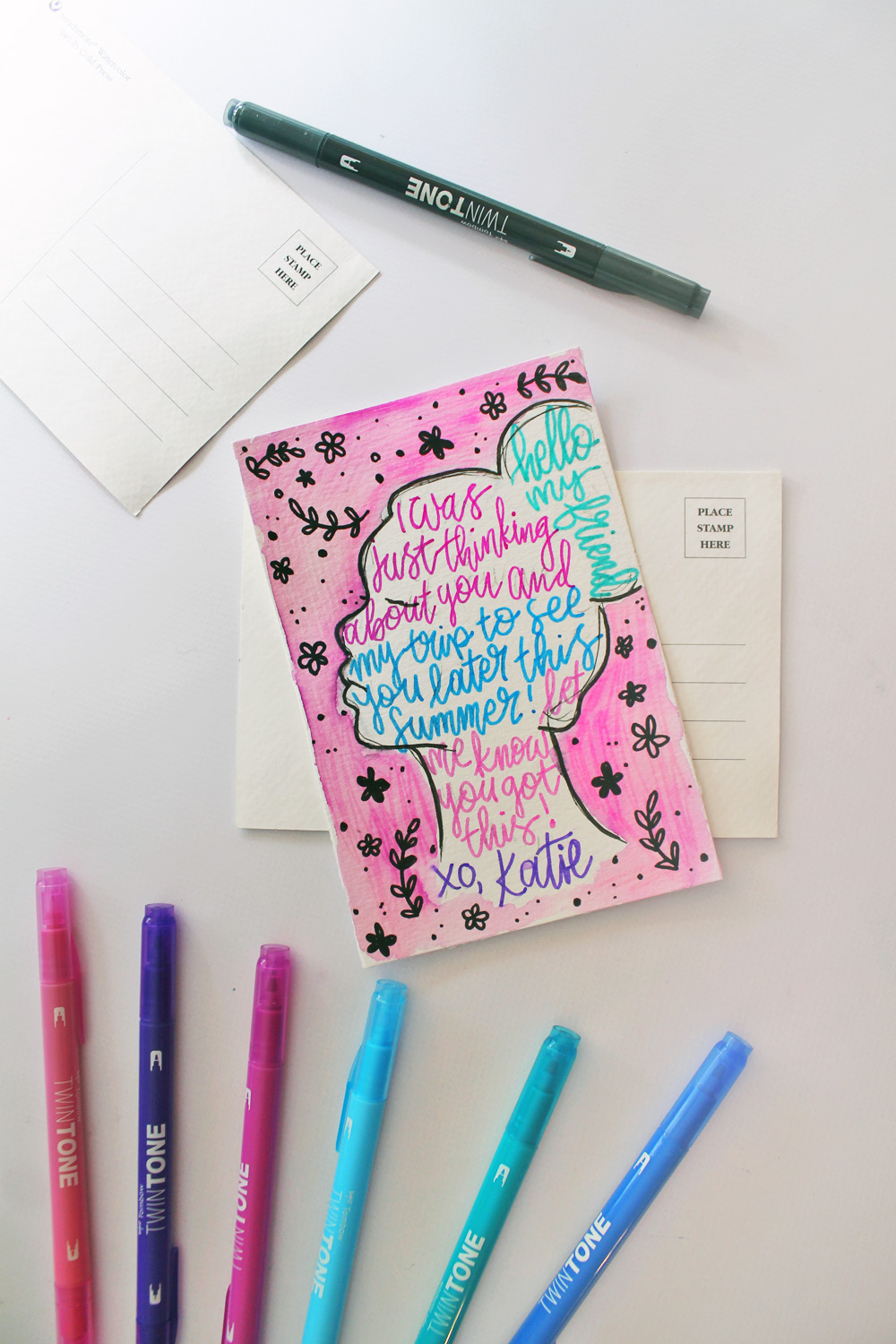 Supplies:
Watercolor Paper or Cardstock
Paintbrush
Step one:
Cut down a piece of watercolor paper or thick cardstock to 4×6″.
Step two:
Use the MONO Drawing Pencil to sketch out your shape onto the paper. As I mentioned, I'm creating my postcard in the shape of a girl. If you're not confident in freehand drawing, Try using a light pad to trace a shape onto your postcard.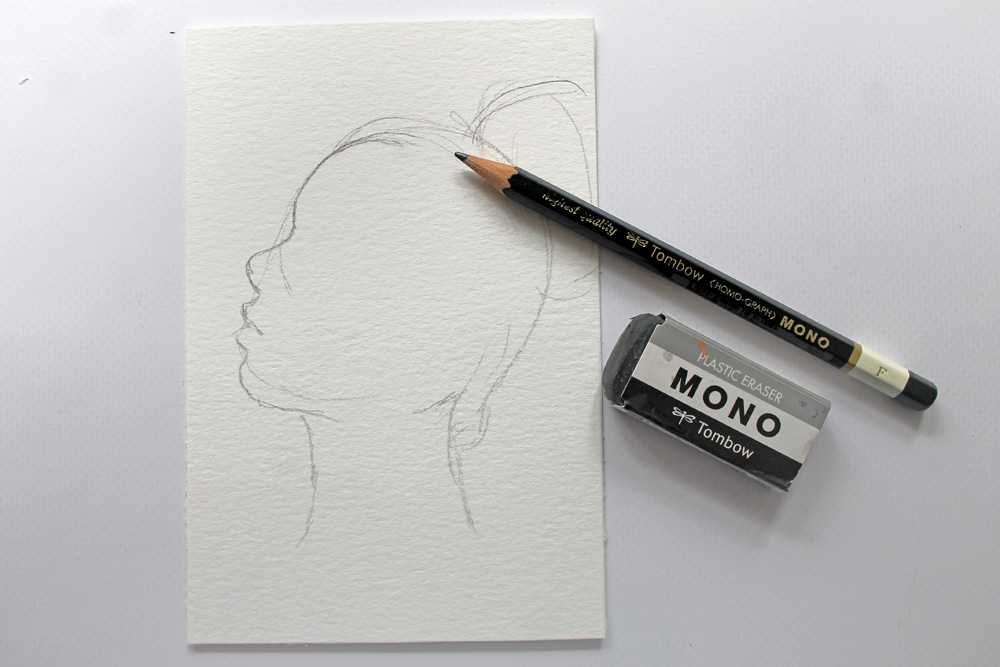 Step three:
Use the TwinTones to fill your shape in with your message. I used colors from both the pastel and the bright sets, because the pinks, purples, and blues compliment each other so well!
You can use the area to write a letter to whomever you're sending the card to, or write out a quote inside the shape.
I also outlined my girl with the fine point of the black TwinTone, going over it multiple times for a sketchy look.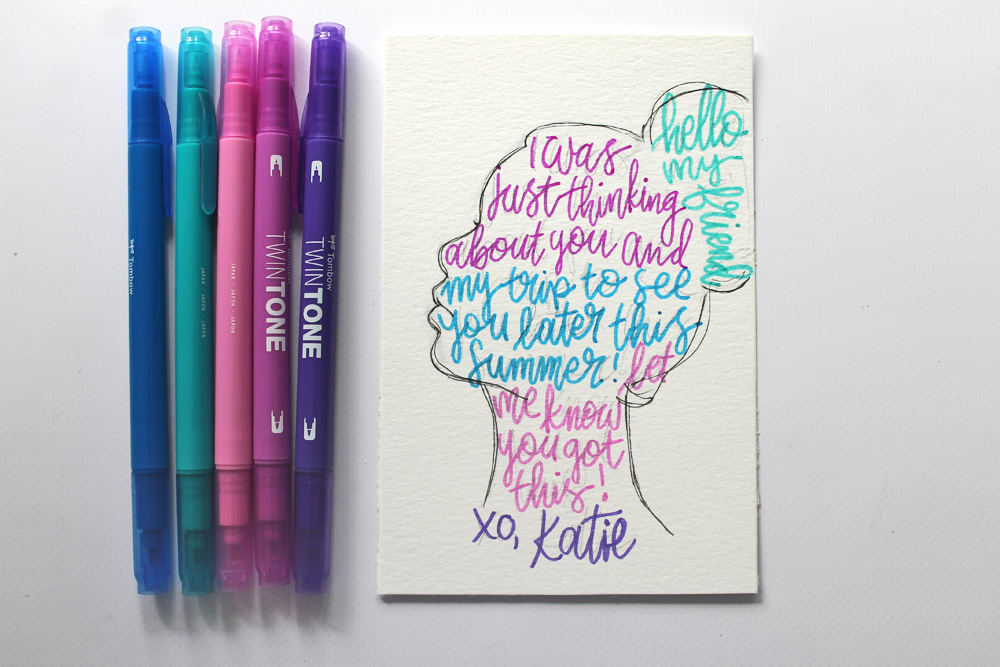 Step four:
Color the background around your shape with the bullet tip of a TwinTone and then brush over the area with a damp paintbrush.
You will want to be careful and not go over your shape/message with the paintbrush though or they will bleed as well.
You can finish off your postcard by adding doodles around your shape to fill in the background!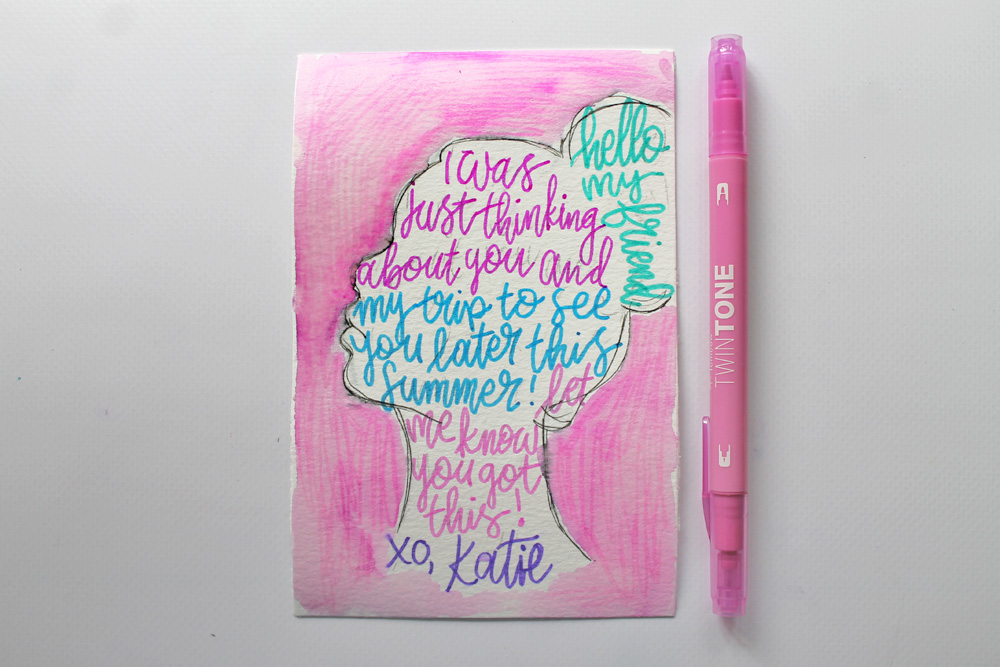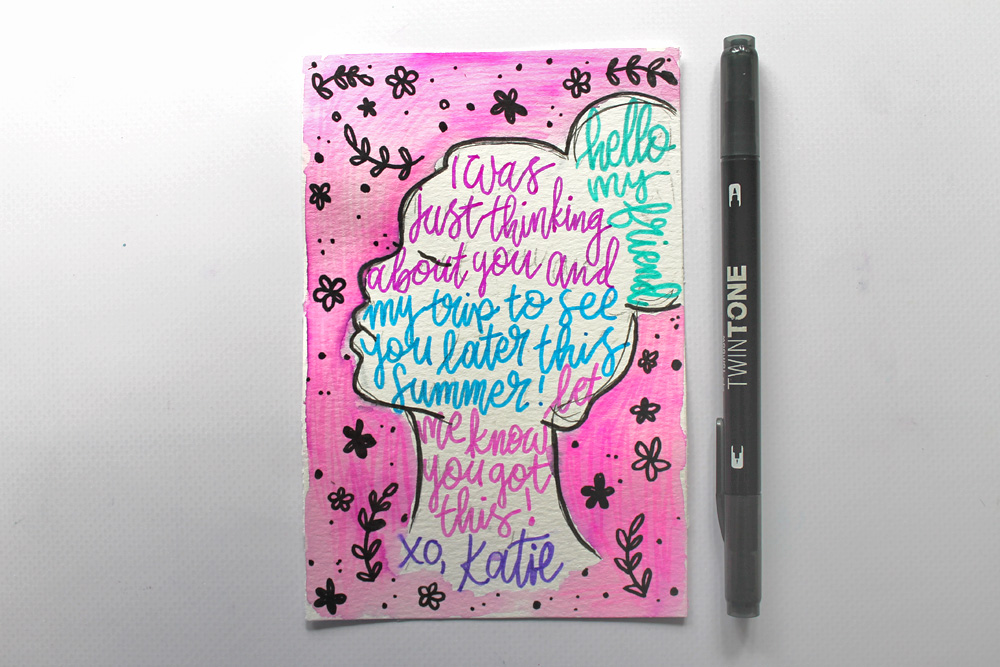 And that's it! Obviously you can do this in any lettering style, but I love how the monoline cursive looks, I think the loops in cursive are fun!
If you want even more happy mail ideas, check out these projects on the Tombow blog: Crafter Adult Coloring Postcards,  and Happy Mail Envelopes.