Hi everyone! It's Bonnie from Archer and Olive. You've probably heard me talk about my favorite markers – the Tombow TwinTone Dual Tip Markers – before. They're amazing for doodling, but they're really fun for lettering! Today I'll be sharing some of my favorite tips when using the TwinTone Markers for faux calligraphy.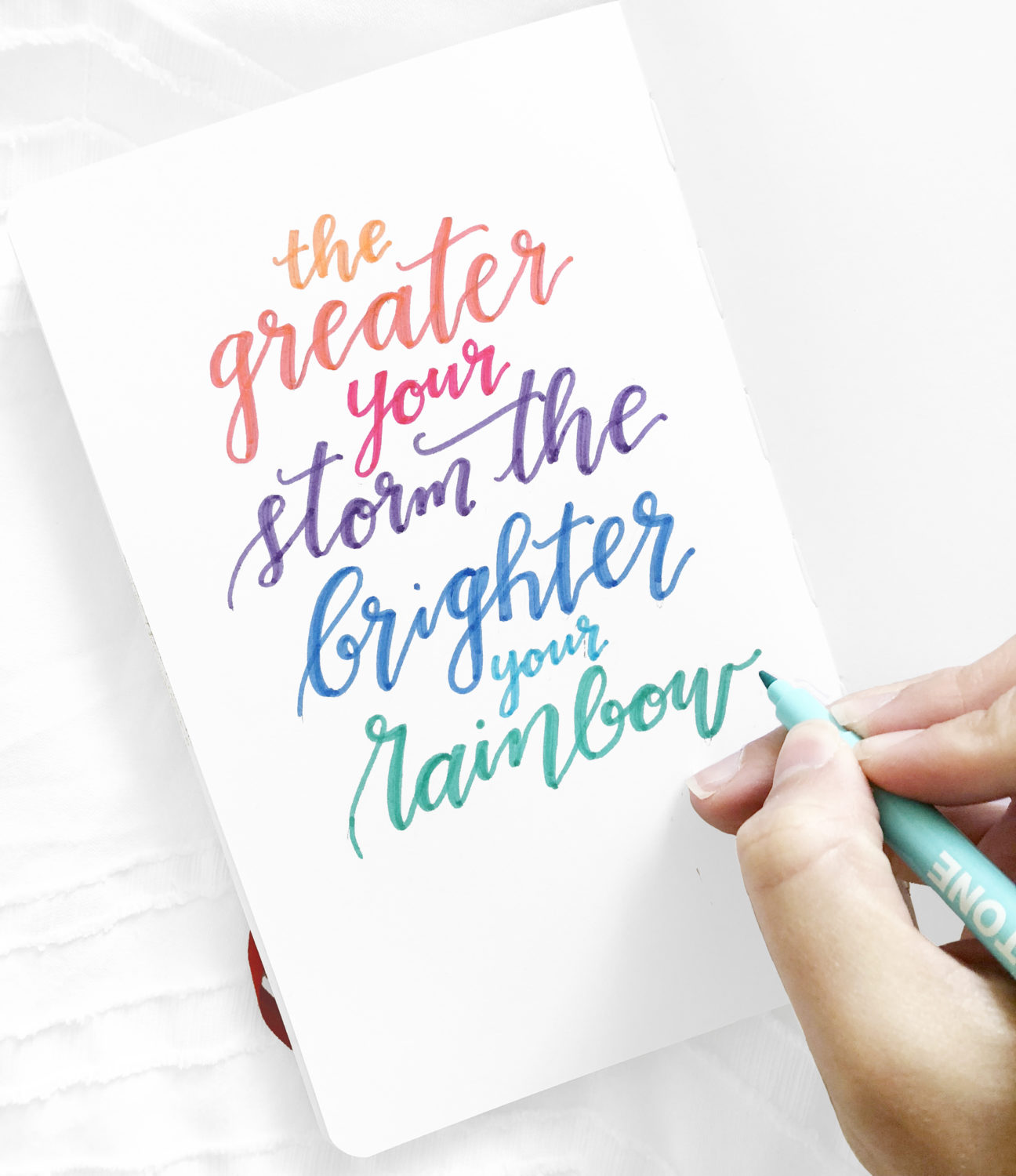 Supplies
Step 1: Draw your quote with a pencil
The first thing you want to do is draw out your quote with a pencil (I love using mechanical pencils). This way you can play around with the shapes of the letters. Use your own cursive handwriting!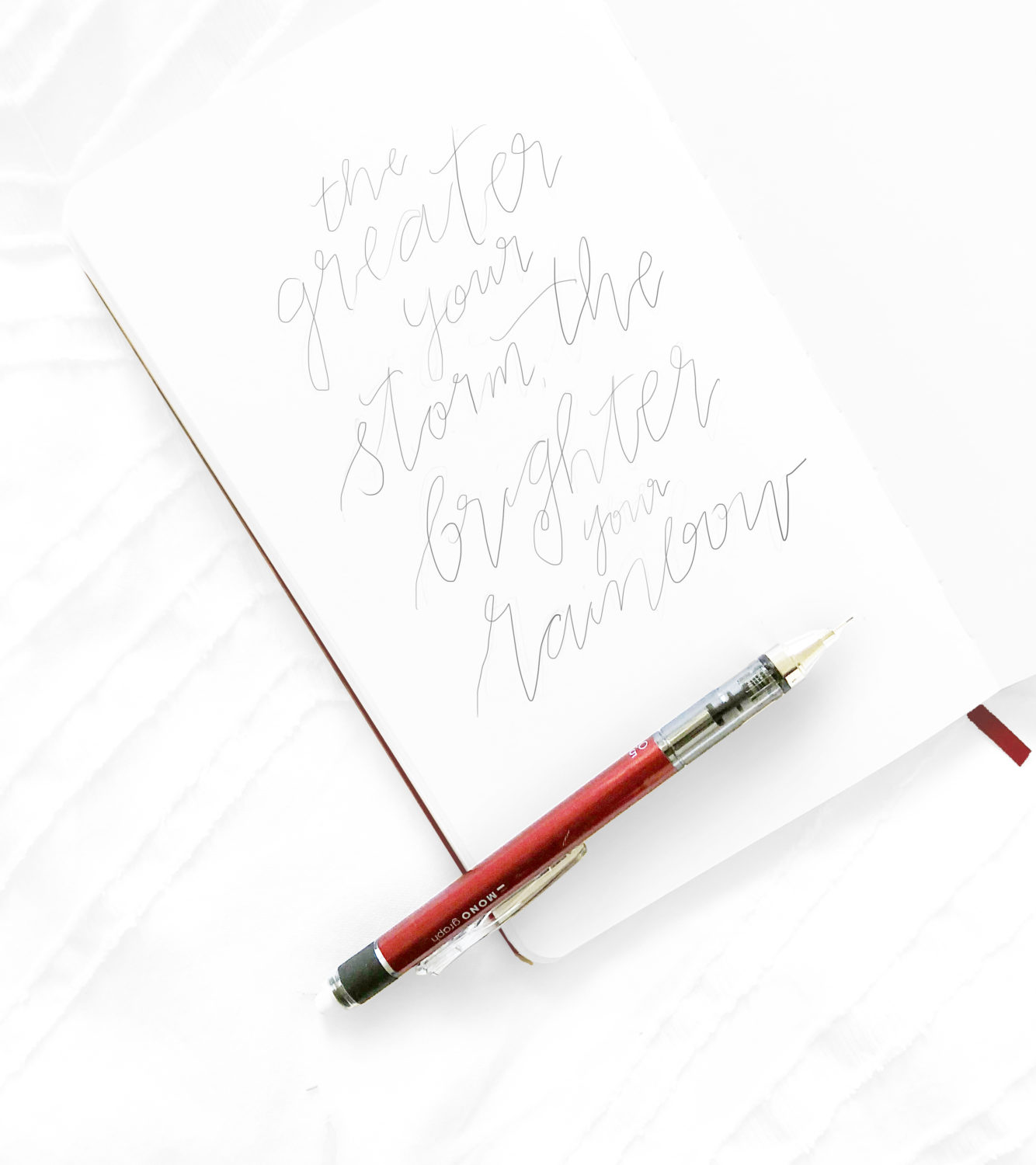 Step 2: Trace the pencil with your TwinTone Markers
To create the rainbow ombre effect, each line of text should represent a different color in the set. Since there are 7 lines in my quote, I've chosen 7 markers that are all next to each other in the pack.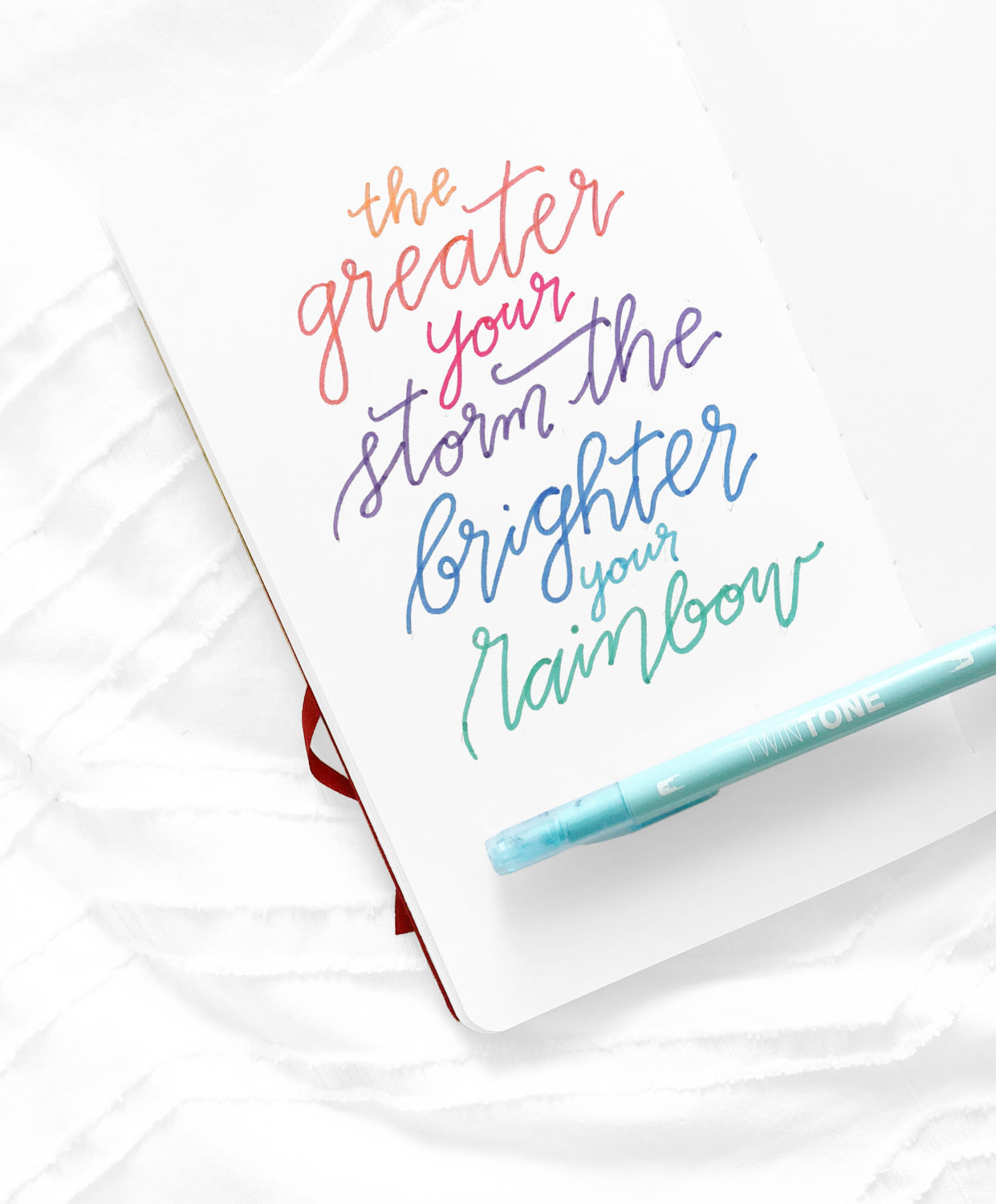 Step 3: Make the down strokes thicker
To create a calligraphy look, you want to thicken the strokes that would be your down strokes – any place that your hand moved downward when creating the letter. As you can see in the picture, I've drawn an identical line next to each down stroke, and then colored it in.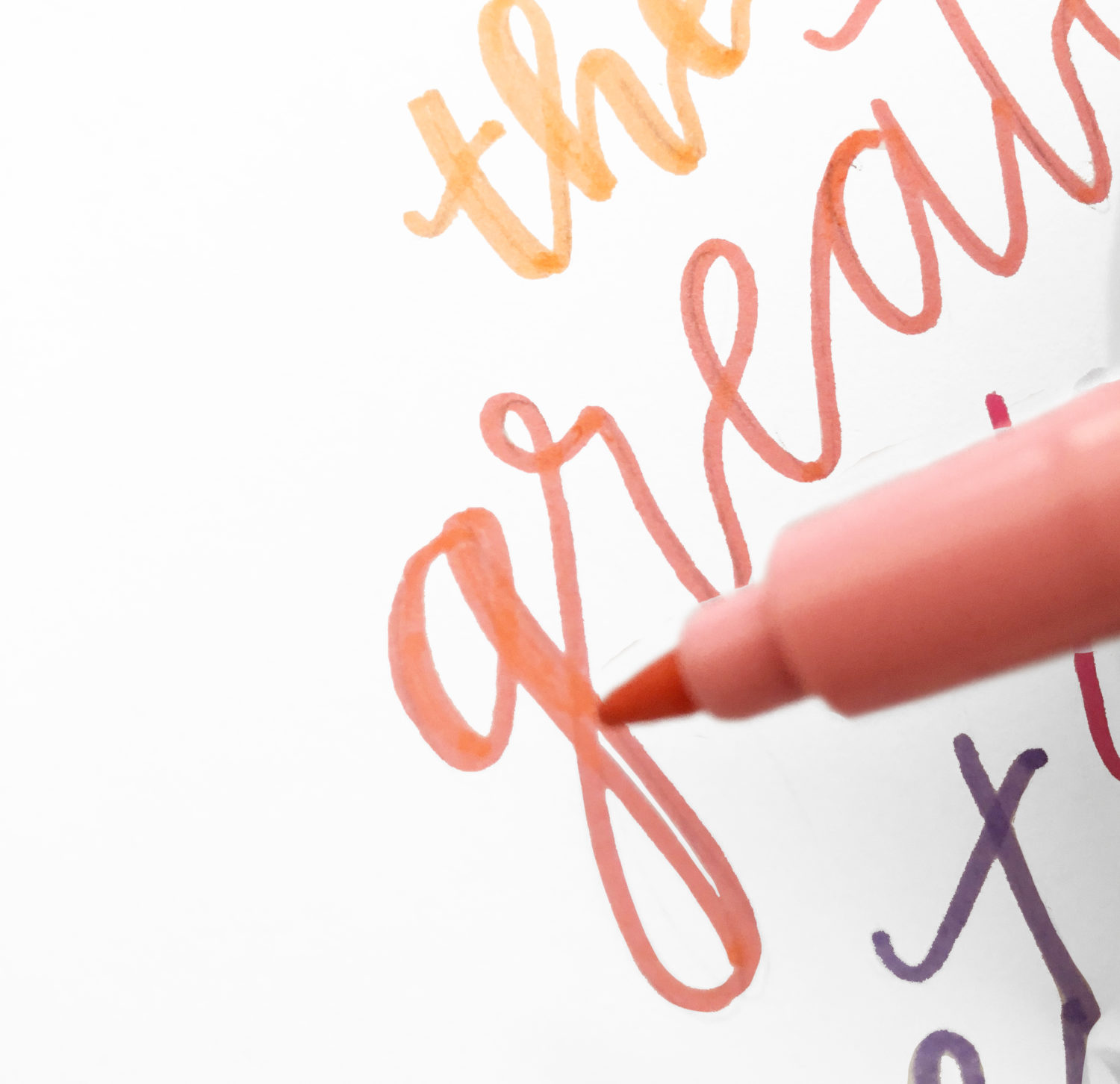 And there you have it! In three simple steps you can create your own colorful piece of cursive art!