Hello friends! I'm Smitha and I have a new post to share with you about dot journals. Archer and Olive shared their adorable products with our Design Team and make sure you check out all of their projects!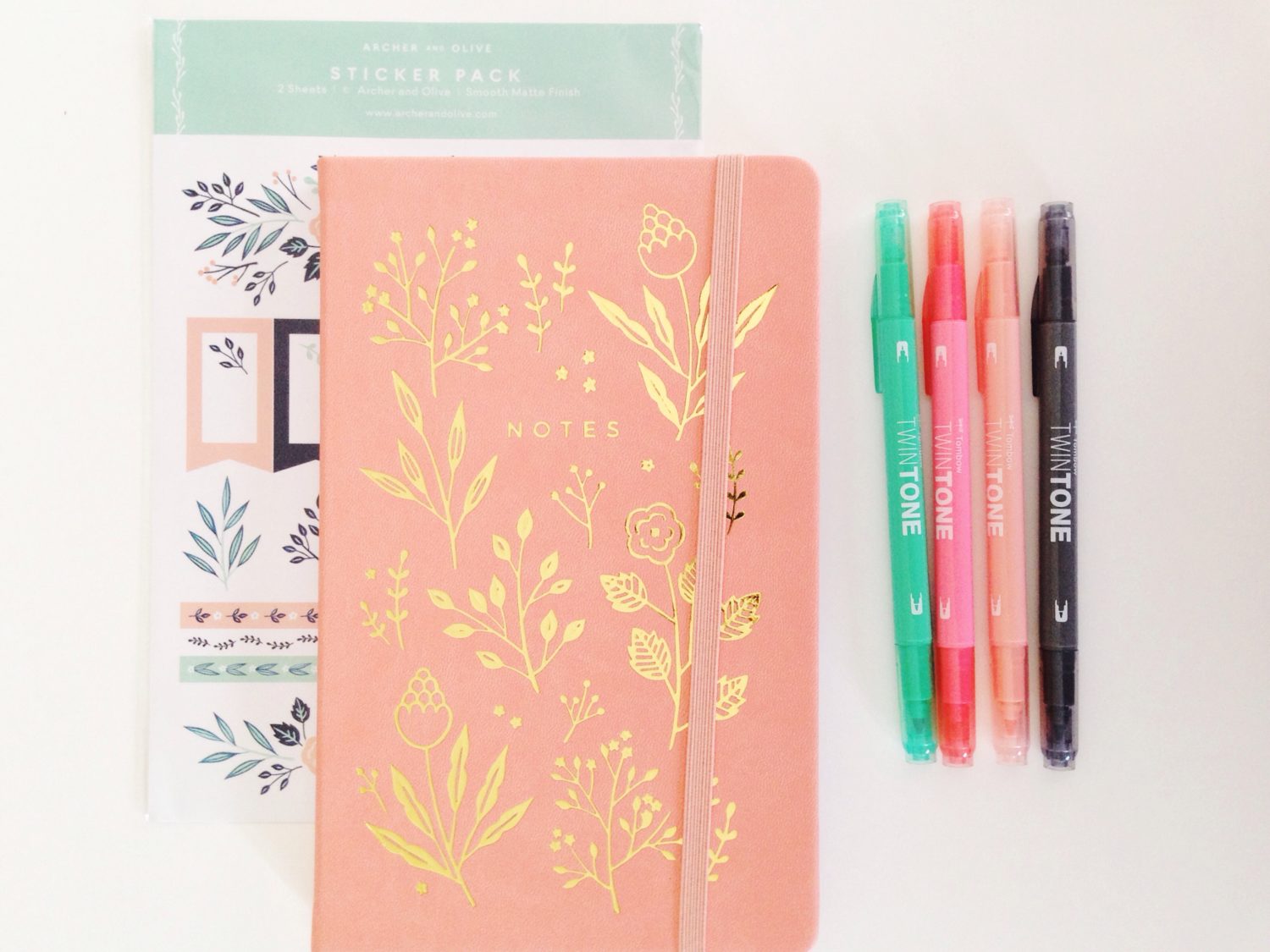 Material list:
For this spread I needed a quick overview of the next three months (hello summer vacations!) so that I could easily plan ahead.
So I chose some pretty colors of the TwinTone pens, and with the marker tip I lettered the months in a simple uppercase alphabet. The great thing about lettering in grid journals is that the dots of the grid help you keep all the alphabets to same height. And then, it's also super helpful to space your alphabets evenly. Very easy for beginners.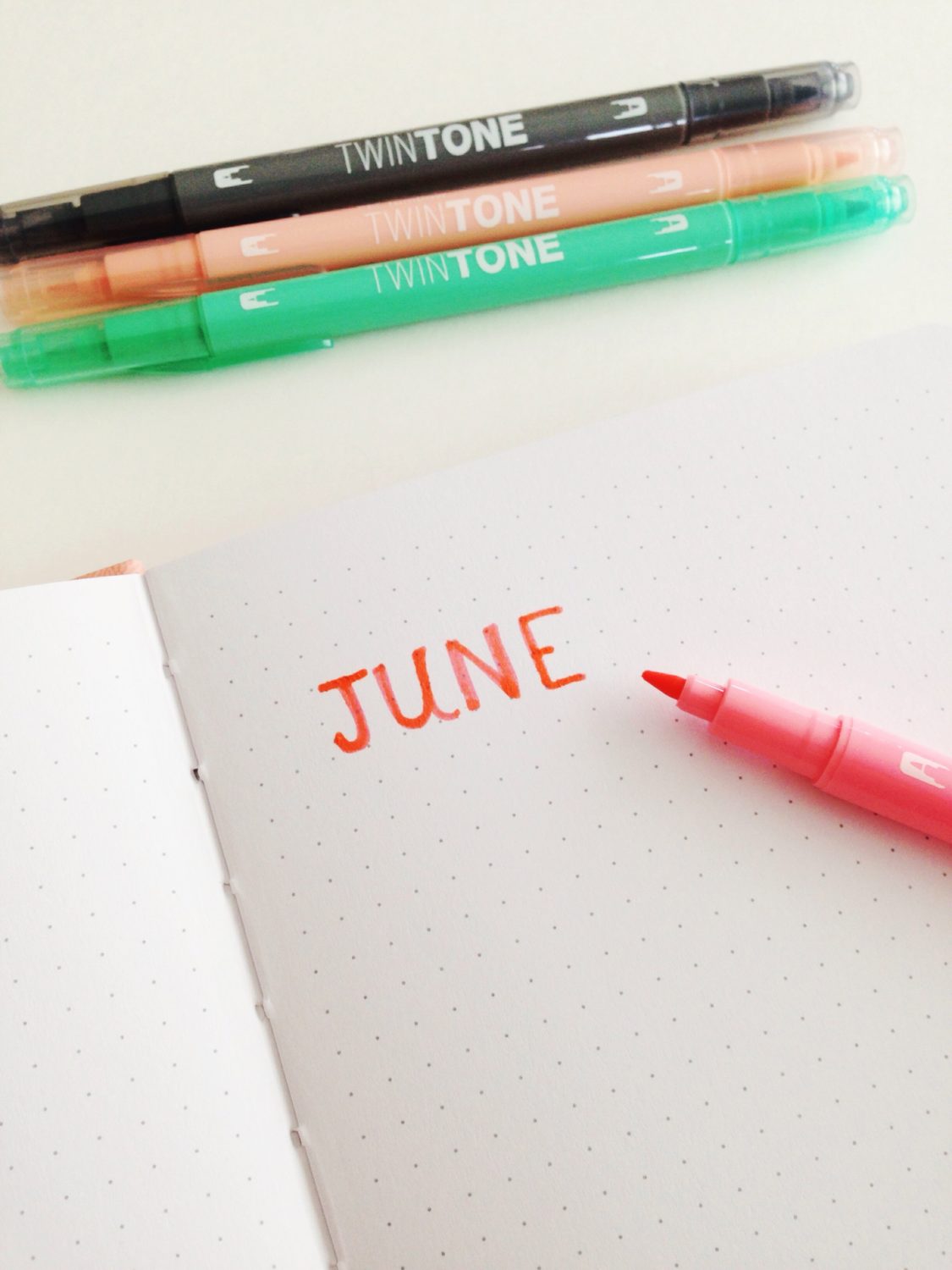 I changed my color for each month and I love how cute these colors look together! This is a fun way to try out new color combinations in your bullet journal.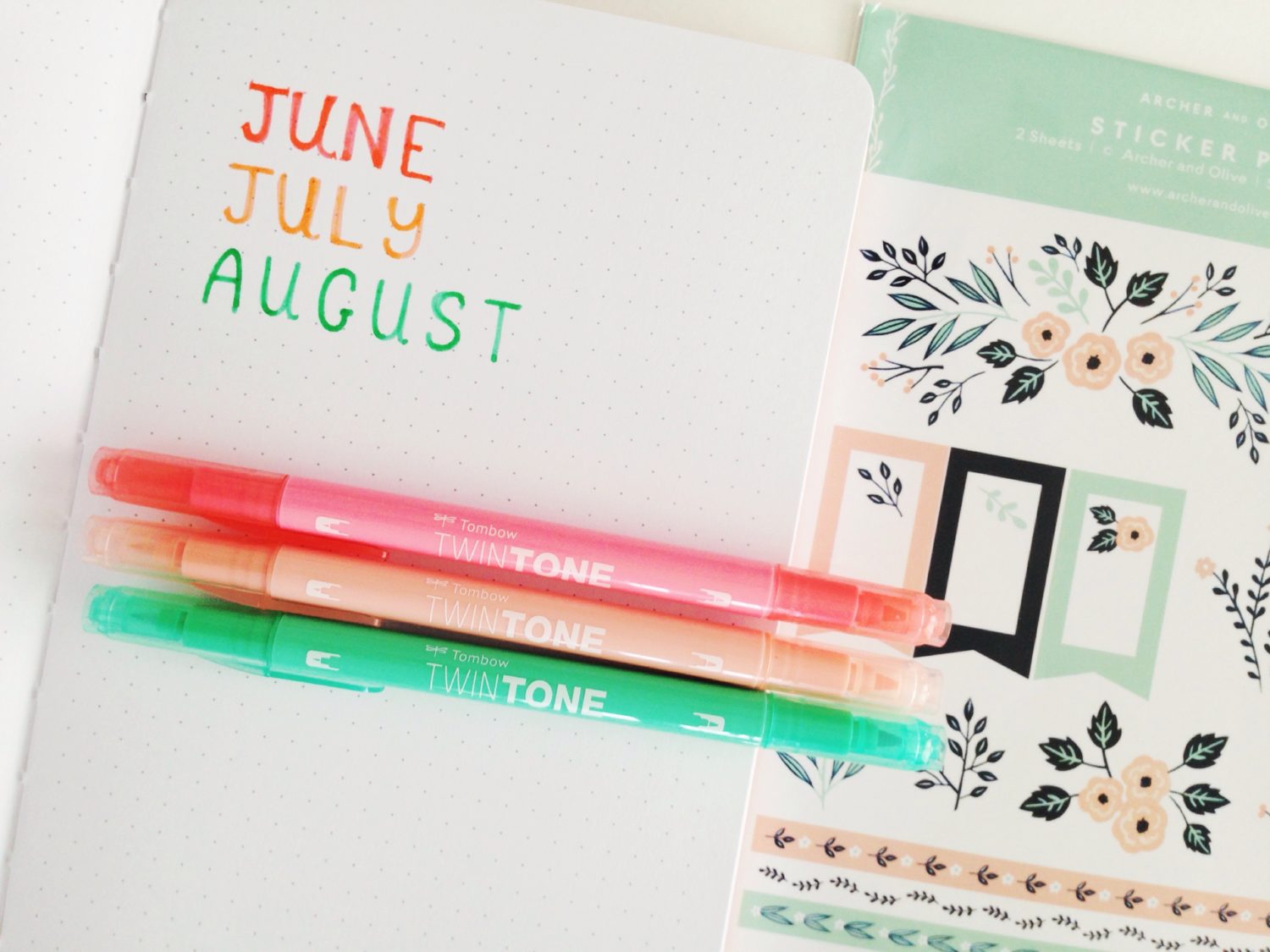 With the pen tip of the TwinTone pen, I added a simple calendar for each month. I love that these pens have both the marker and pen tip included. Perfect to mix and match your fonts and thicknesses in your journal.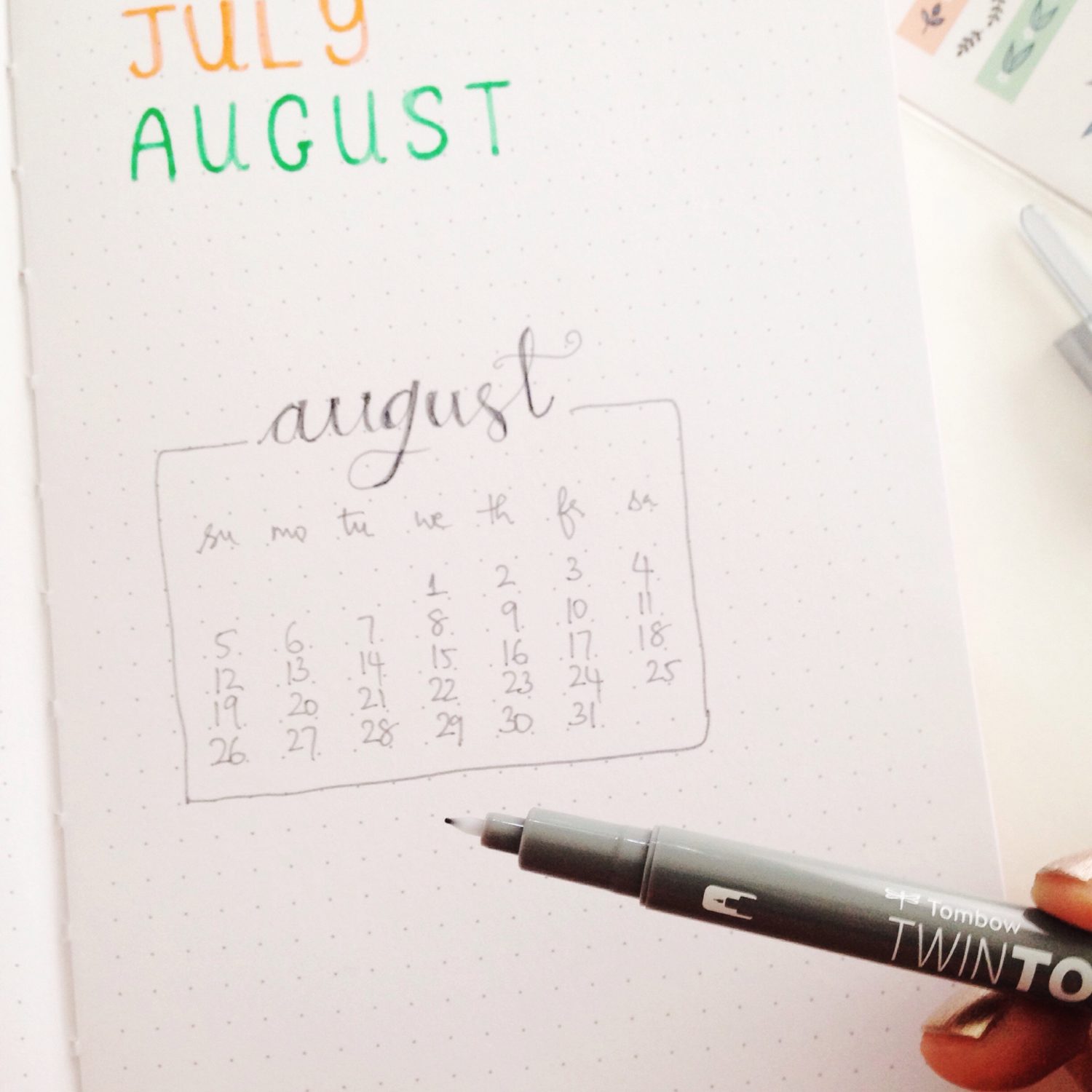 I finished off my spread by adding some pretty floral stickers. Each pack came with two sheets of stickers so there will be plenty for me to fill up this journal.