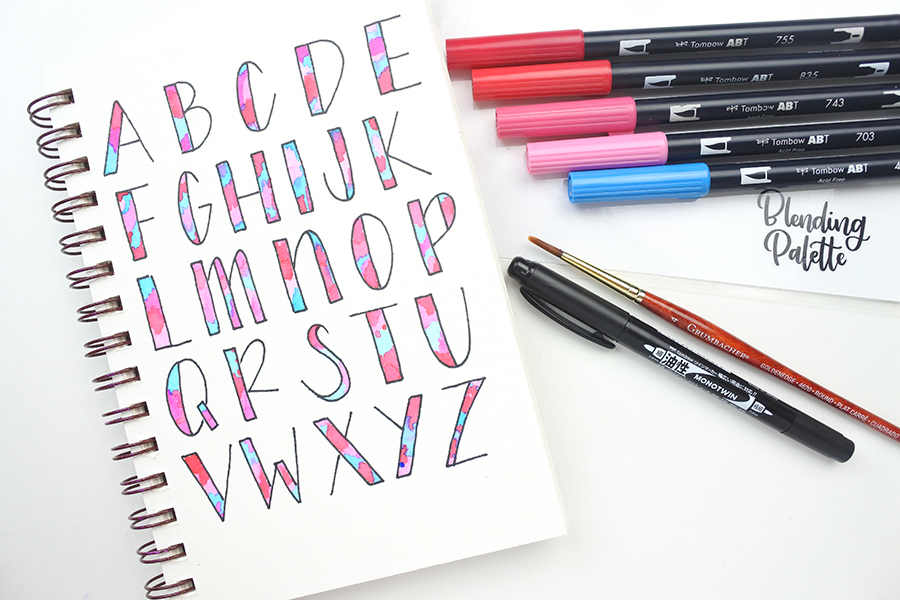 Have you ever tried mixing upper case faux calligraphy and watercolor together?  Renee here with @thediyday and I'm going to share a technique I like to use to make my letters really pop!
Supplies
Watercolor Paper
Water brush
Water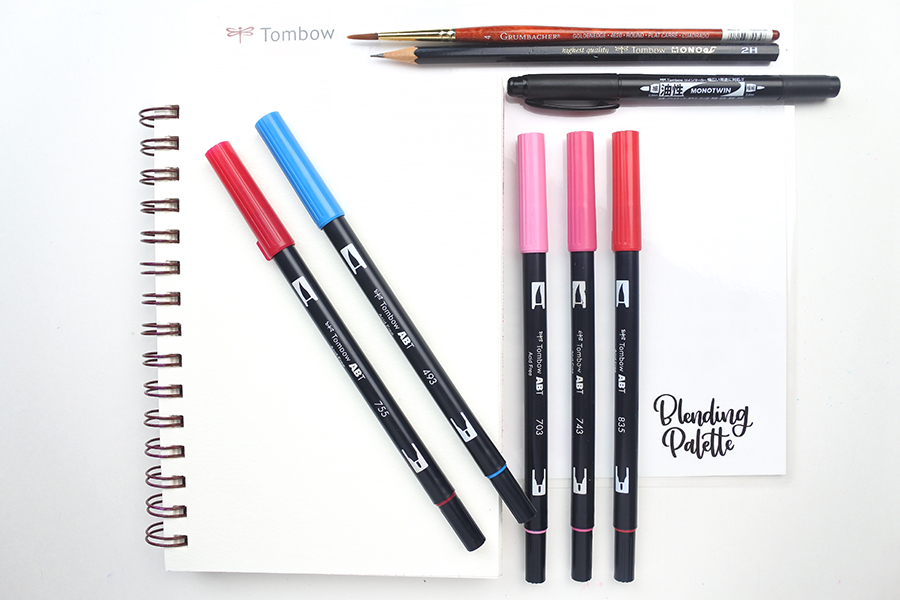 Step One
First, a bit on faux calligraphy.  Using your everyday writing, each time your pencil moves downward, add a parallel line right next to it; then complete the rest of the letter.  With a pencil, write your faux calligraphy letters or words on watercolor paper. Pencil is best because all mistakes are easy to erase! Afterward, go over each pencil marking with the MONO Twin Permanent Marker – it's smear-proof and has two tips, broad and fine.  Let's add a tiny little spin to this faux calligraphy with watercolor.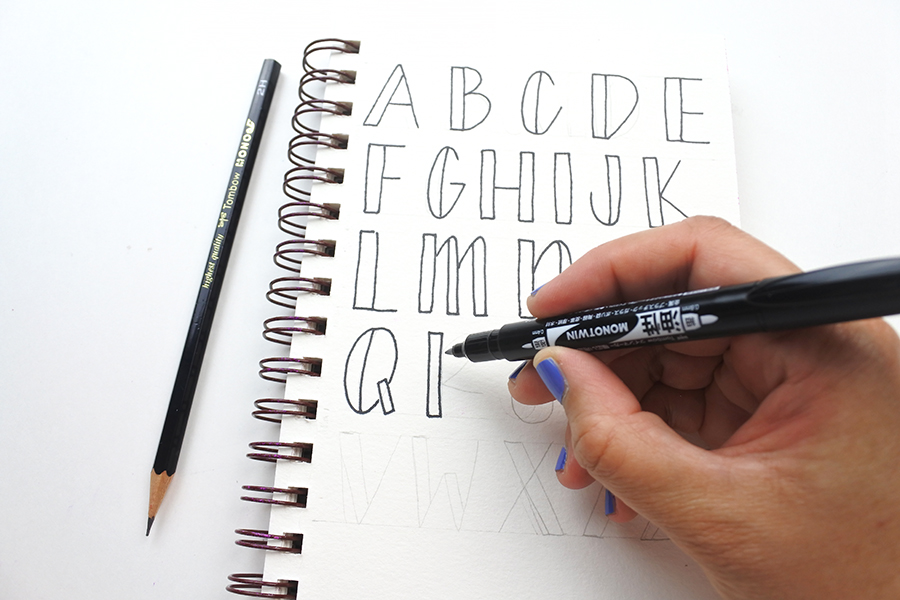 Step Two
Now it's time to grab the new XL Blending Palette and turn your Dual Brush Pens into watercolors. With your selection of Tombow Dual Brush Pens (I'm using 755, 835, 743, 703, 493), color right on top of the XL Blending Palette. After wetting the brush with water, run the brush right over one of the colors on the XL Blending Palette.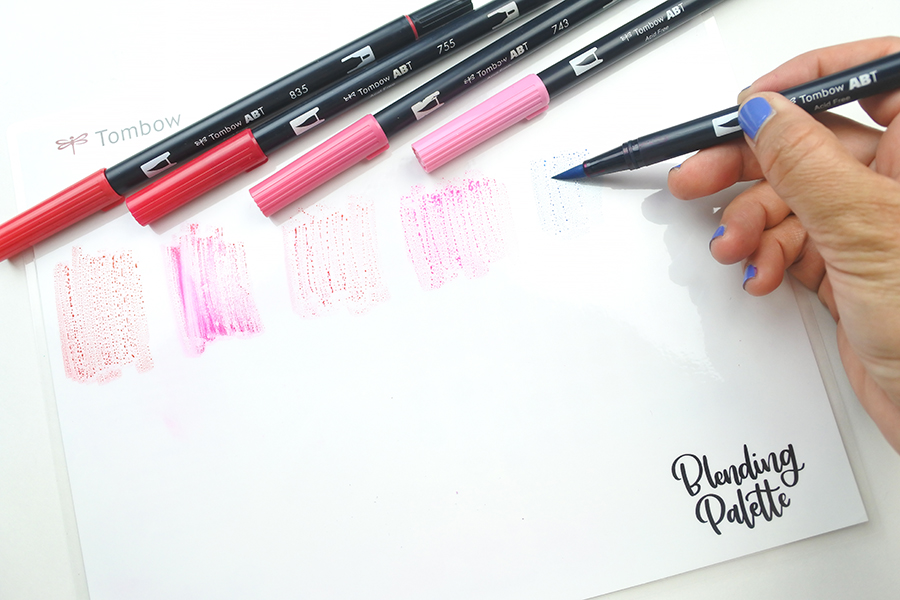 Step Three
Last, paint the entire letter with one color or leave some spots empty for other colors. Be sure to allow each color to dry before applying a second coat or adding a different color. Otherwise, the colors will mix together and turn into a not-so-pleasant color (sometimes greenish/brown). If there's too much water on the watercolor paper, use a paper towel and gently absorb the excess.  Congrats, you've just mixed faux calligraphy and watercolor together!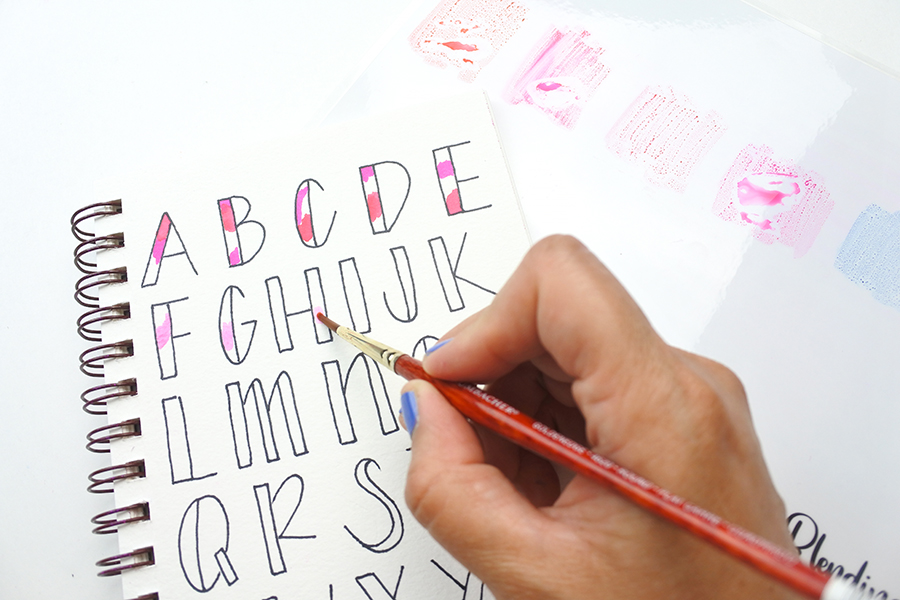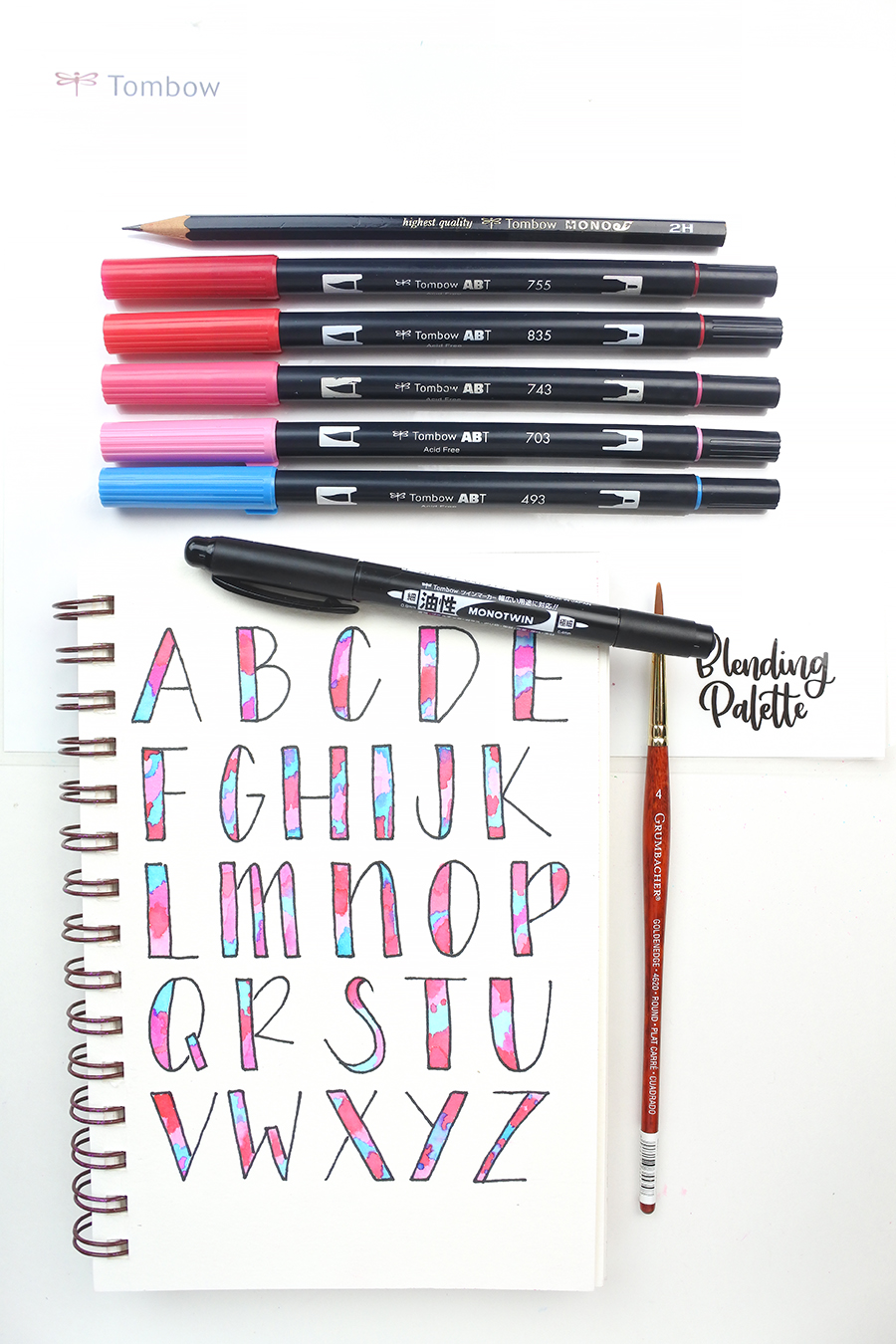 Now that you've seen my upper case faux calligraphy, check out my lower case version on Tombow's Instagram here.
What will be your first faux calligraphy word?
Renee Day