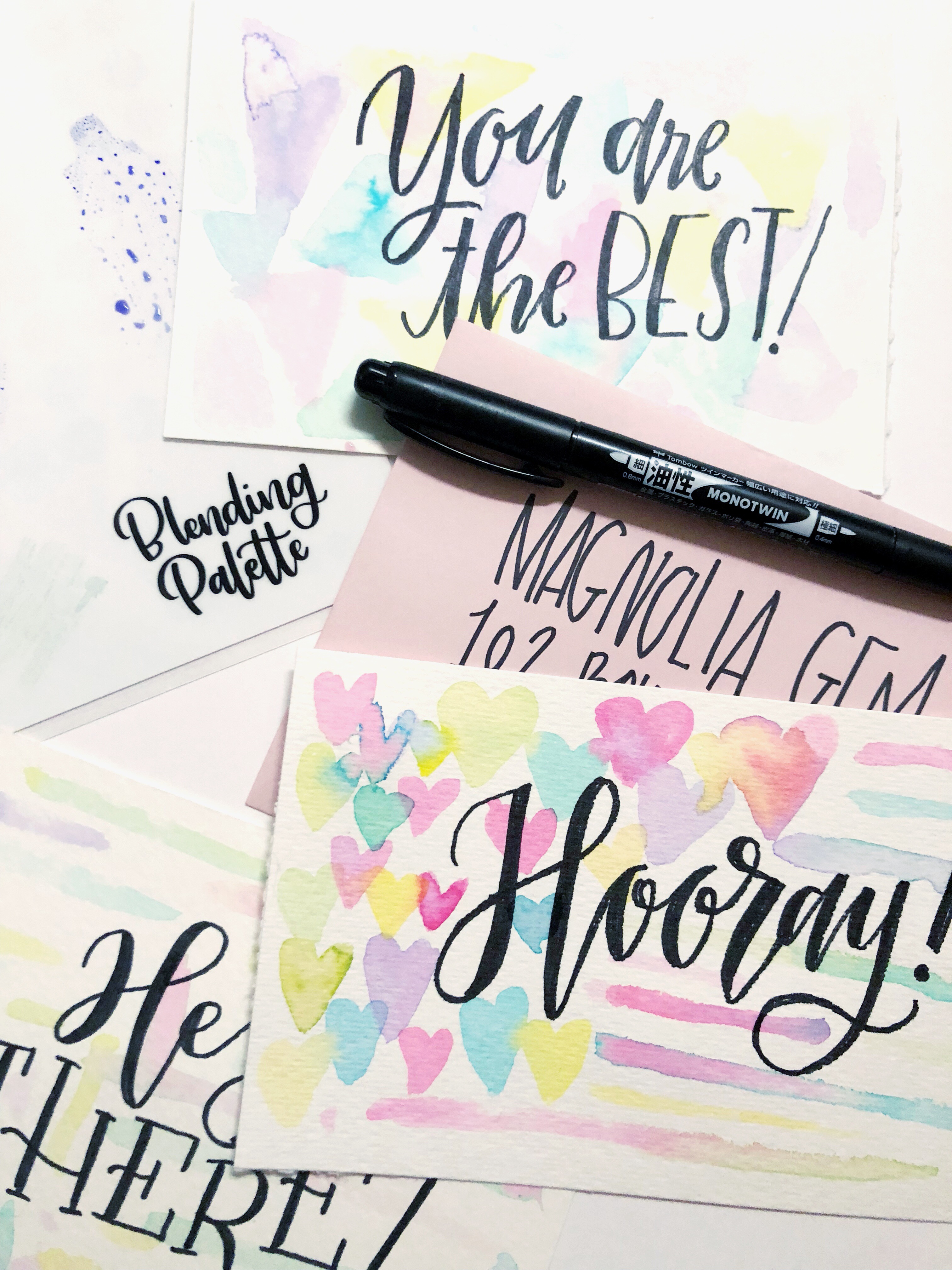 Creating colorful watercolor creations just got so much easier with the new Tombow XL Blending Palette! Load all the color onto this amazingly large palette that is perfect for so many fun craft and lettering projects!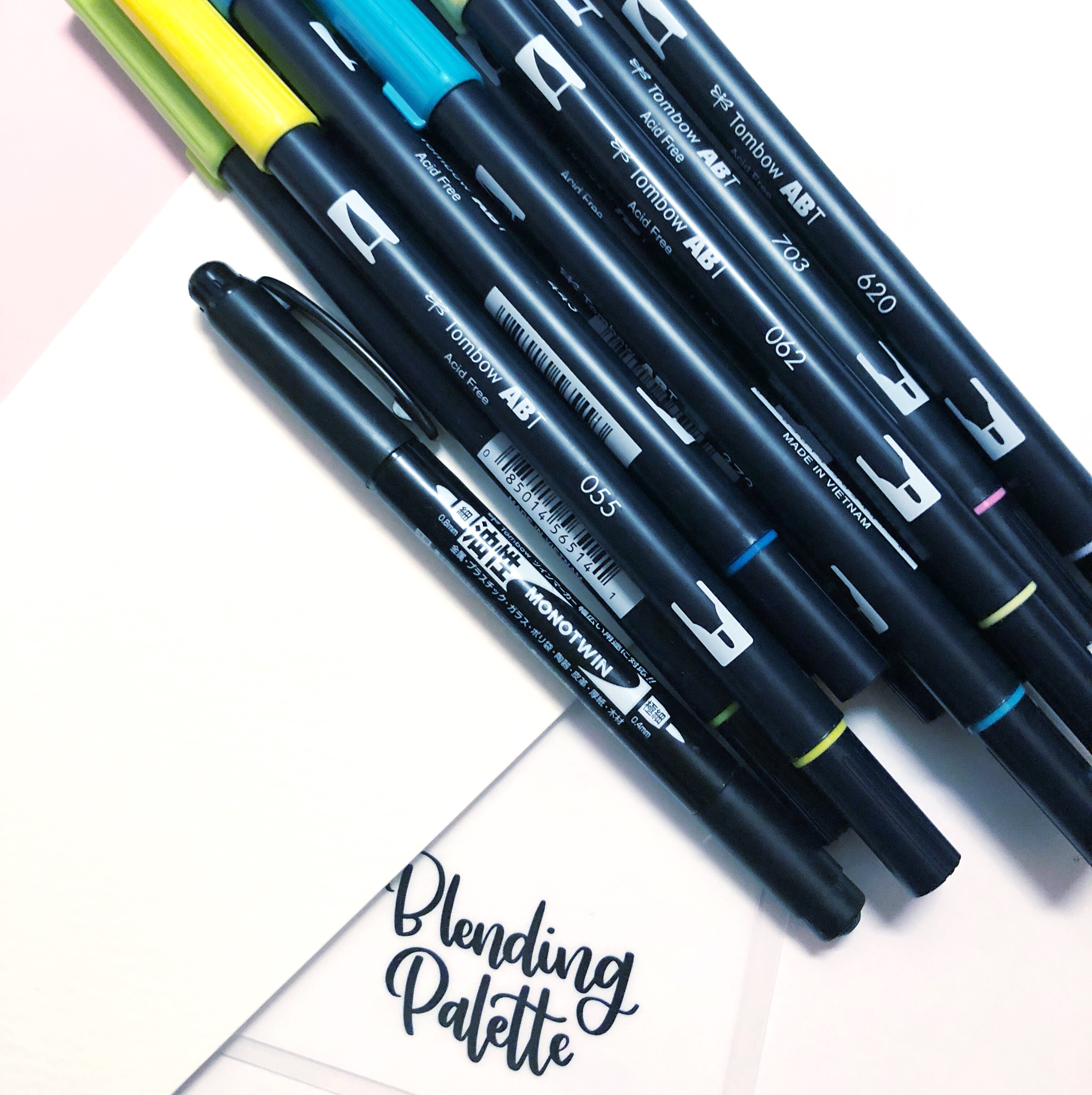 WHAT YOU'LL NEED
A set of white cards and coordinating envelopes
Watercolor paintbrush (I used a small liner brush) and water
Tombow XL Blending Palette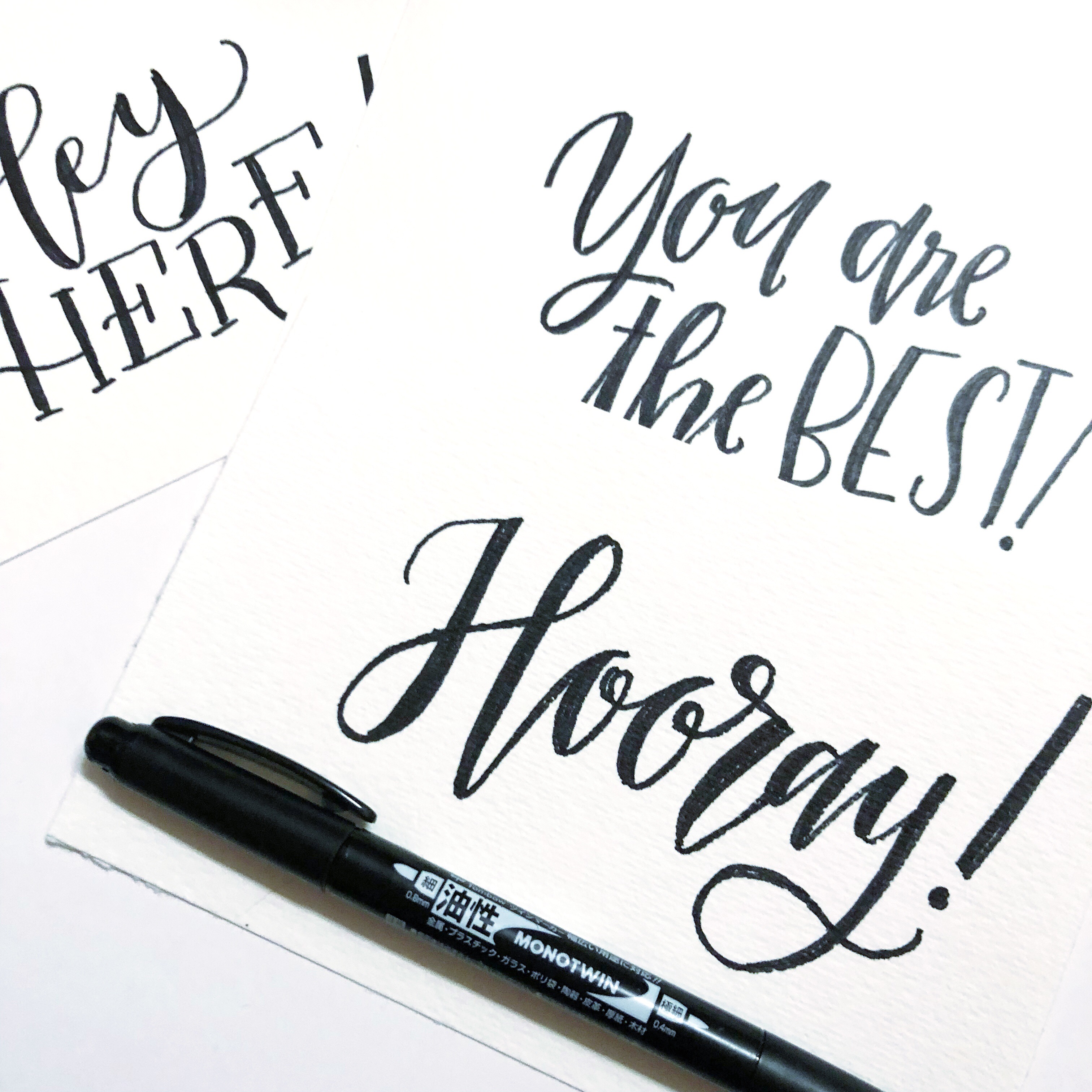 1. LETTER A PHRASE IN FAUX CALLIGRAPHY
Begin by lettering a simple phrase onto the small white cards with the Tombow MONO Twin Permanent Marker.  I made some notecards by putting mix media paper to fit A2 sized envelopes. Either create monoline lettering using the broad tip or create faux calligraphy.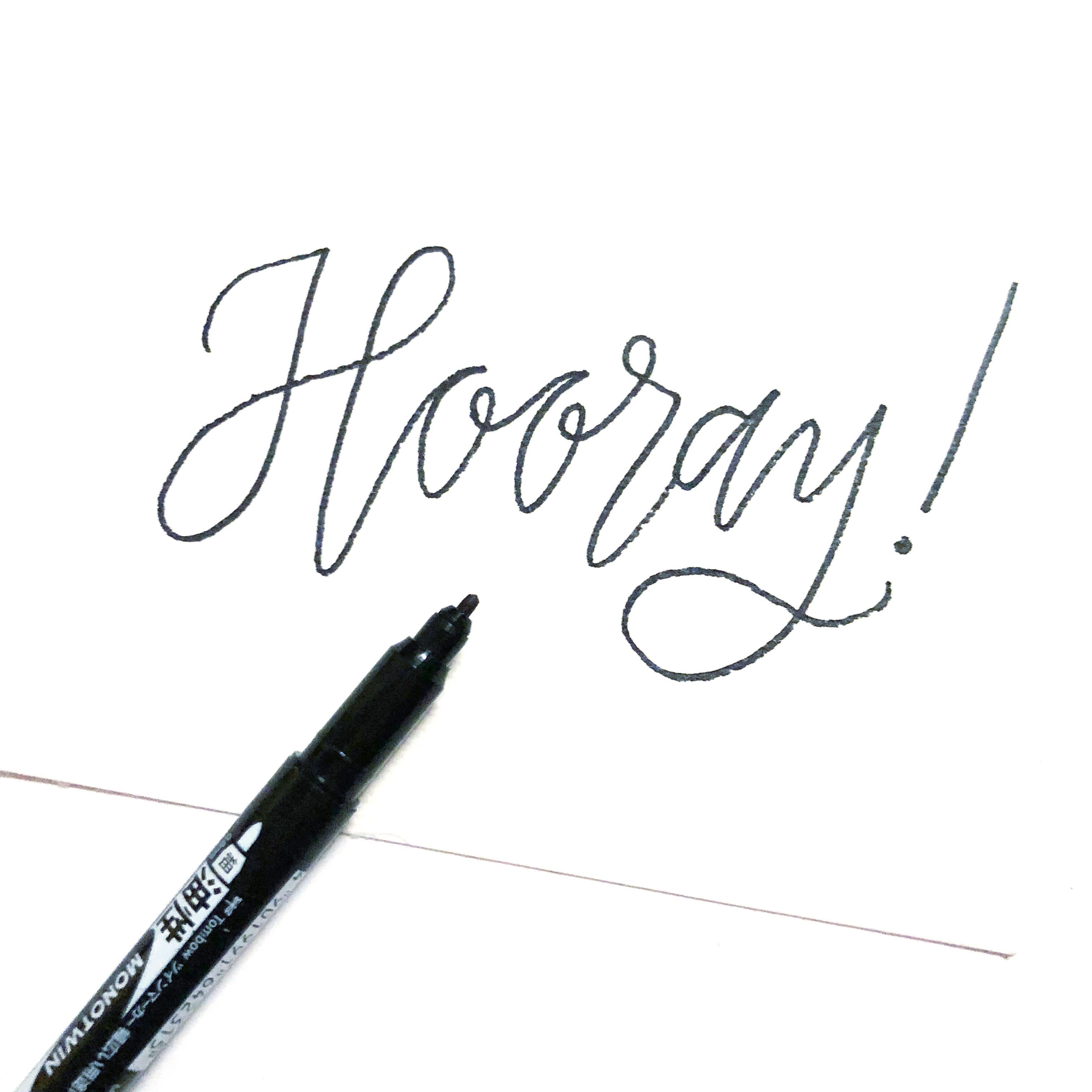 To create faux calligraphy, write out a word or phrase in cursive or print.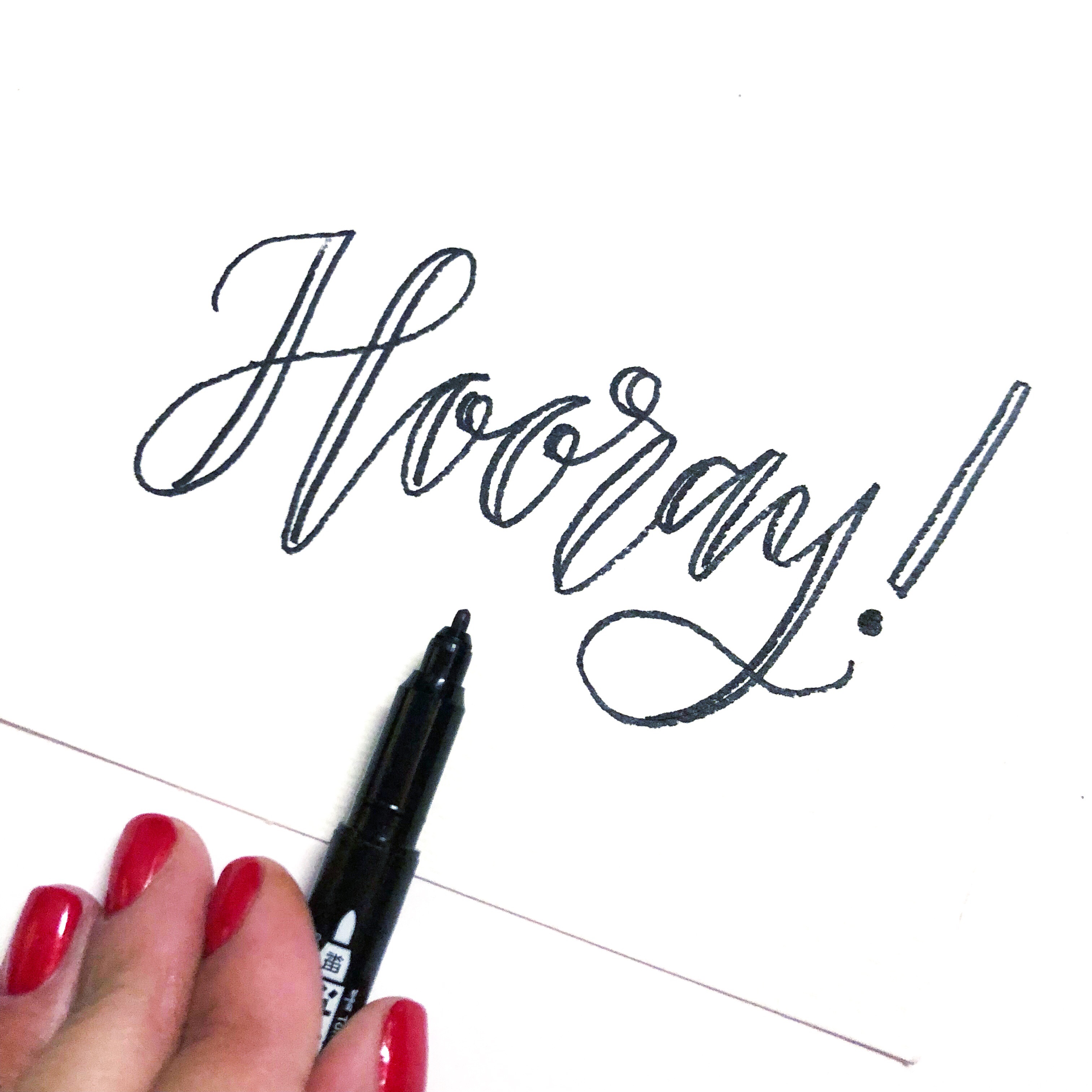 Draw in downstrokes wherever your marker goes down while writing the word and color in the down strokes so that it looks like calligraphy. Once the cards are lettered, they are ready to add color to!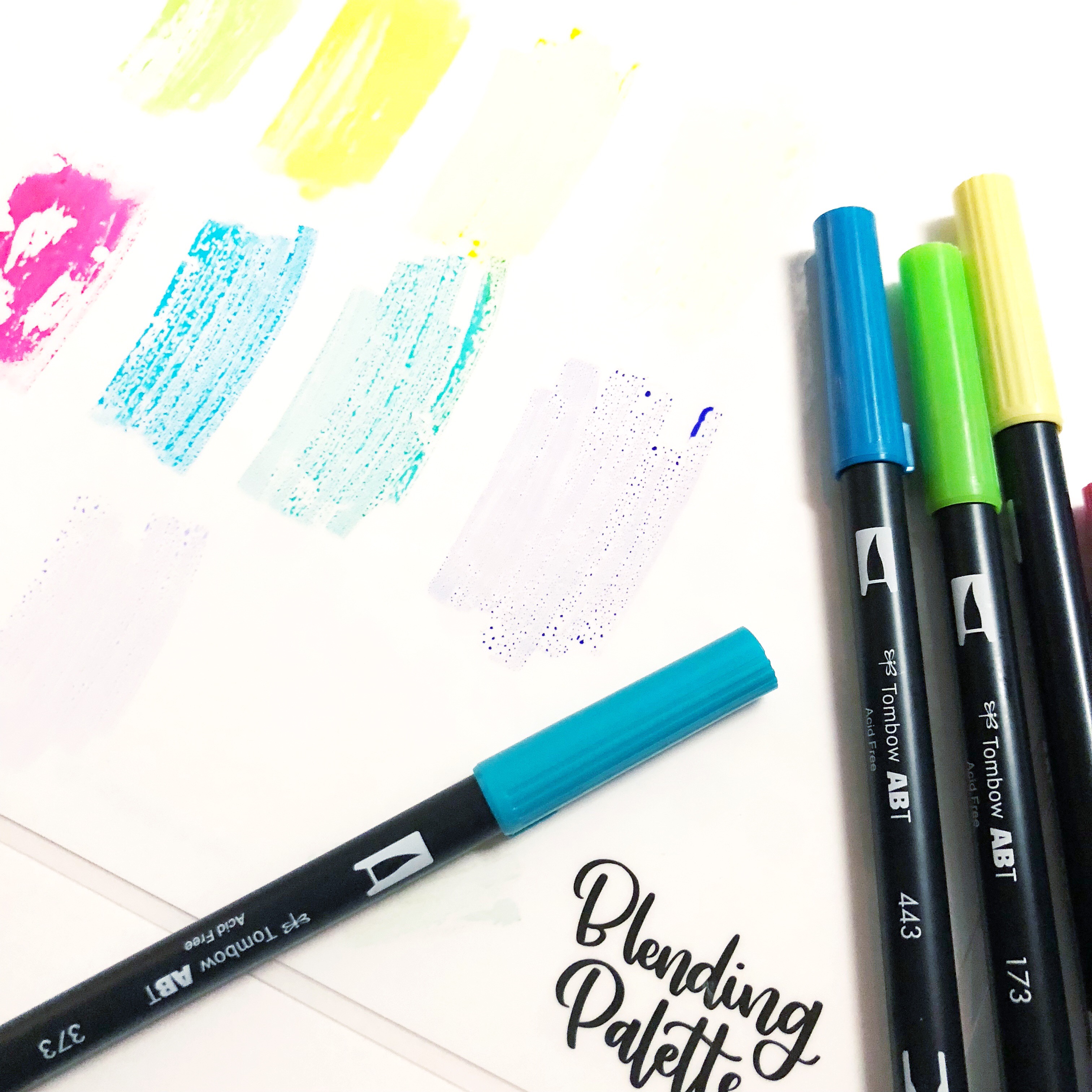 2. ADD COLOR TO YOUR PALETTE
The new Tombow XL Blending Palette is absolutely perfect for creating projects that have multiple pieces, like a card set.  Since this palette is sized 8×10, you can load more color from your Dual Brush Pens onto it than ever before.  When picking colors to use together, it's important to consider all of the options and choose colors that go well together. Tombow saves you time and hassle with this by curating tons 10-packs of Dual Brush Pens. Each 10-pack has colors that go well together and are perfect to use for projects with the Tombow XL Blending Palette.
Since the same colors will be used for the series of cards, scribble nice large swatches of colors on the XL Blending Palette.  The technique that is used on these cards mixes different colors together.  It is important to put all of the colors onto the XL Blending Palette before beginning.  I also like to leave a little bit of blank space on the palette in case I run out of a color or want to add a different color in.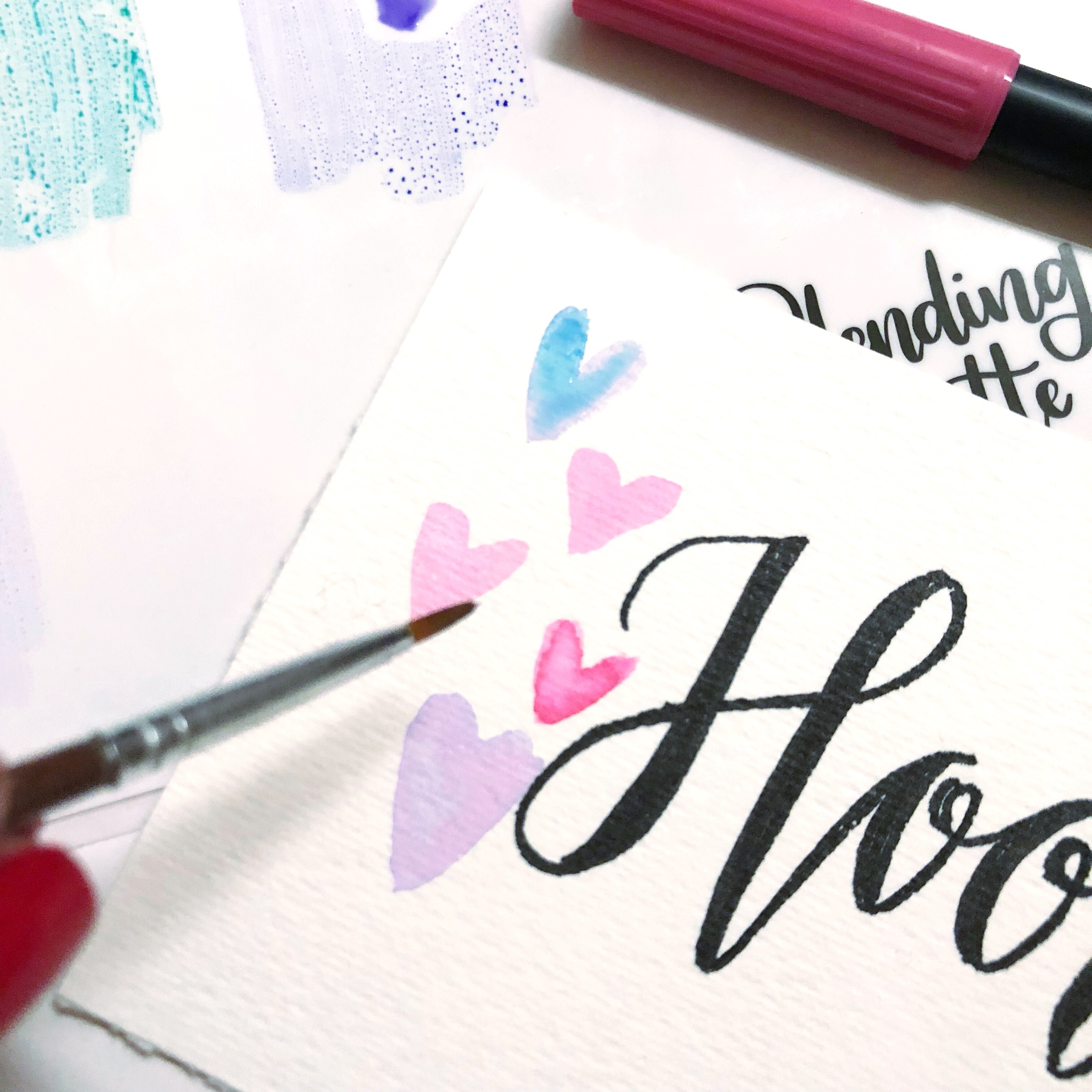 3. WATERCOLOR A PATTERN AROUND THE LETTERING
With a wet watercolor brush, pick up color and add different patterns to the cards.  After applying one color pick up another color.  Don't be afraid to mix colors or patterns together.  Don't worry, because the MONO Twin Permanent Marker will not bleed when exposed to water, so your colors will stay true and the lettering will be in tact!  There are many different kinds of patterns that you can use, such as triangles, hearts, or random stripes.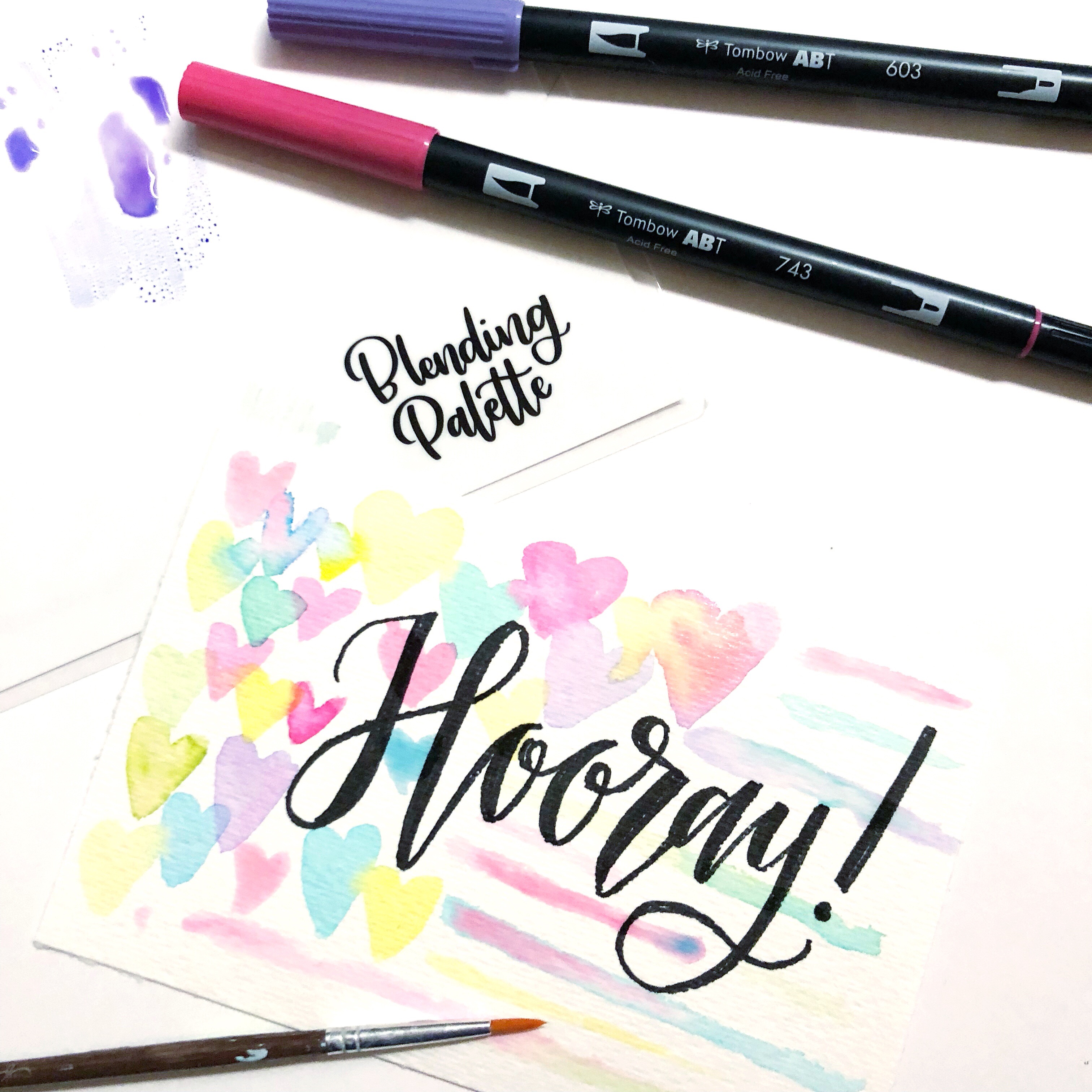 Now you are ready to letter the envelope and write a quick note on the back of the card, with monoline or faux calligraphy. Then it will be ready to send to someone special!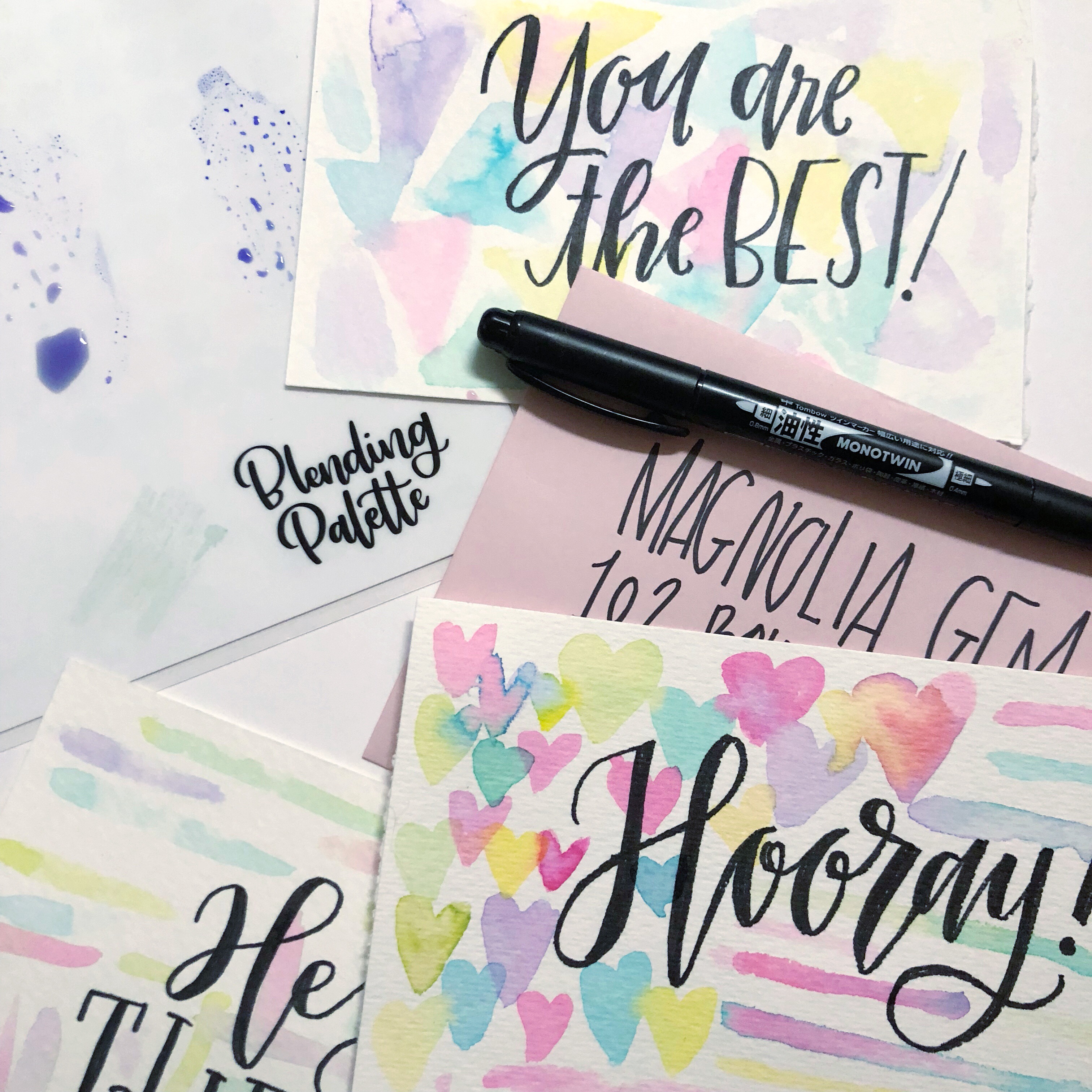 The XL Blending Palette is a total game changer when it comes to creating a variety of lettering and craft projects.  There are so many ways that it can be used! For tips on 3 ways to create blended lettering with the XL Blending Palette, check out my newest post at renmadecalligraphy.com.
Happy Lettering!
Lauren Fitzmaurice