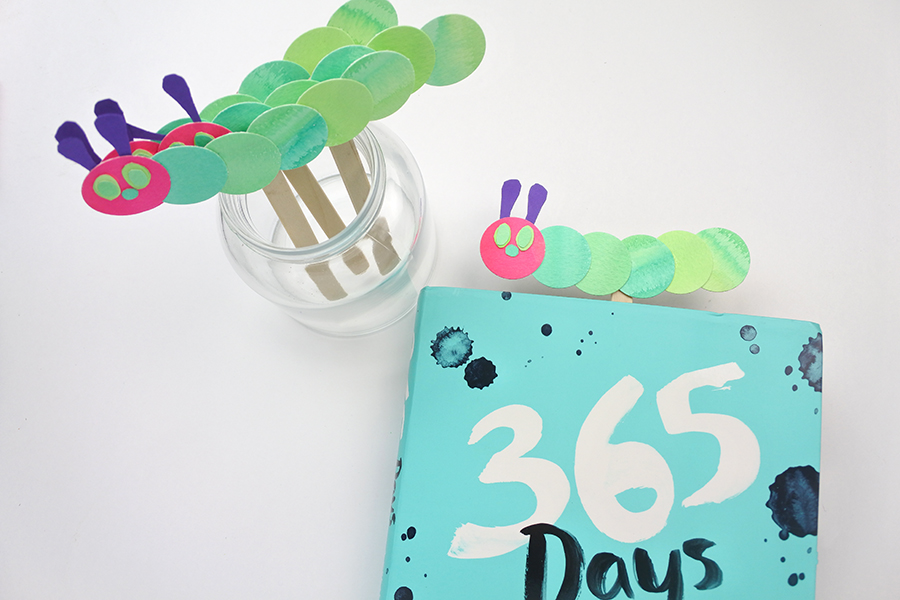 Hi everybody, Renee here from @thediyday.  This week we are celebrating Read a Book Day, which is today!  My book of choice is The Very Hungry Caterpillar.  After reading it a couple hundred times, I'd say it is my all-time favorite book.  The colorful pictures, the holes the caterpillar creates as he munches through the pages, and of course the educational aspects of counting make this a great read.  With that in mind, I thought it was only appropriate to create The Very Hungry Caterpillar inspired bookmark.
Supplies
Watercolor Paper
Tombow XL Blending Palette
Tombow Olno Mechanical Pencil
Tombow Dual Brush Pens (847, 277, 245, 195)
Watercolor Brush
1-inch Hole Punch
Scissors
Purple Cardstock
Craft Sticks
Washi Tape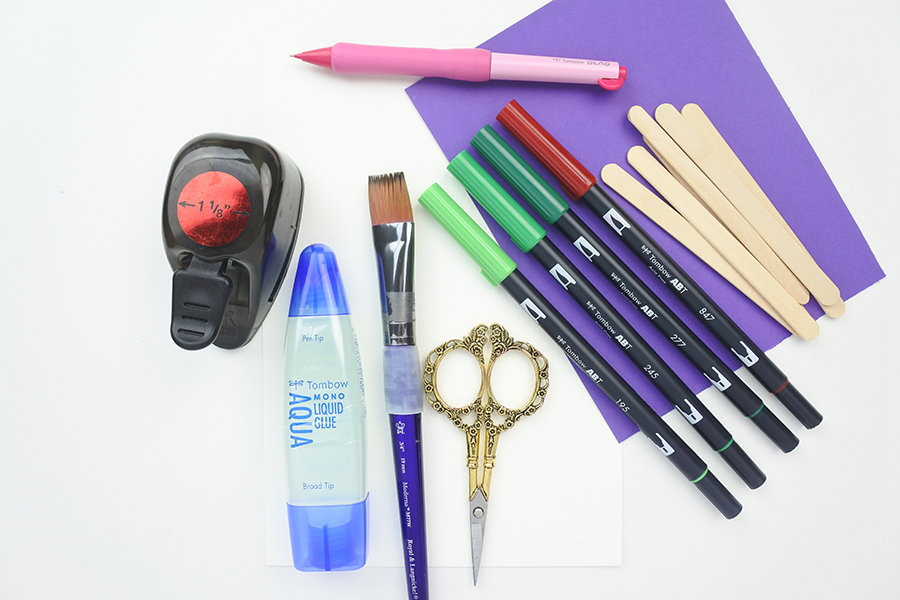 Step One
First, with washi tape, tape down the watercolor paper to keep it flat while painting.  Then, with various shades of Tombow green Dual Brush Pens (277, 245, 195) and a red Dual Brush Pen (847), color right onto the XL Blending Palette. Now it's time to turn these colors into watercolors. Wet a watercolor paintbrush with water, grab some color right off of the XL Blending Palette, and color directly onto the watercolor paper. Continue this process until all colors are added to the watercolor paper. Allow the paper to dry completely (use a blow dryer or heat tool to expedite the process).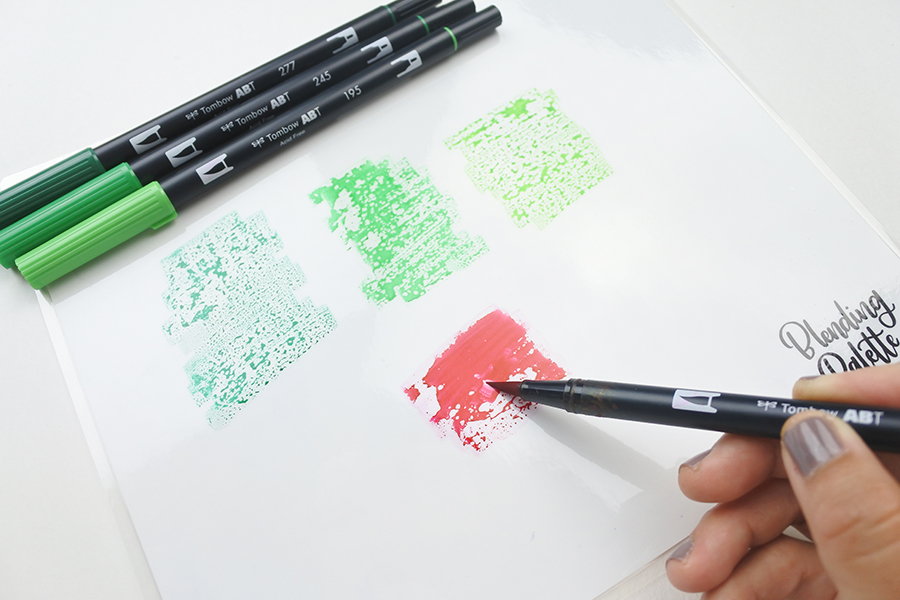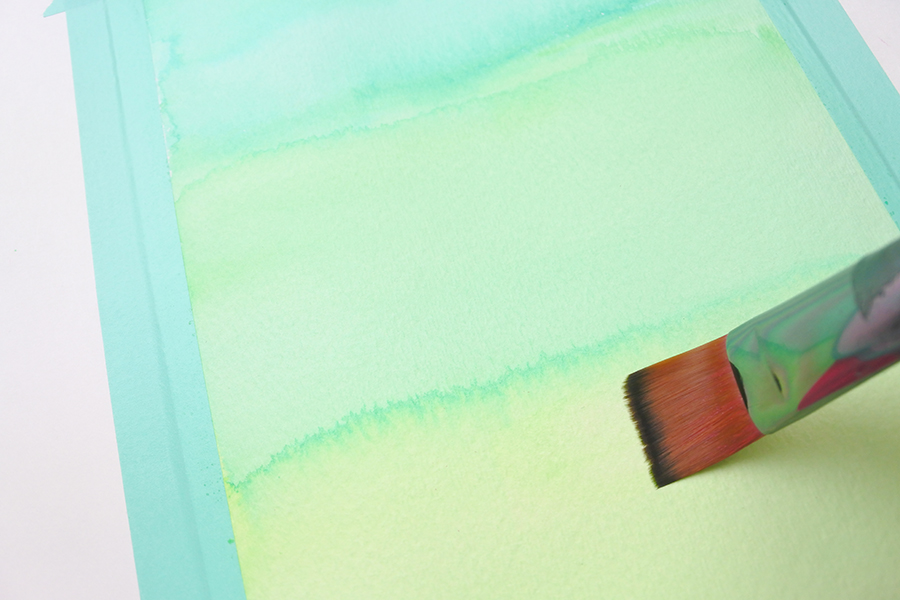 Step Two
Next, with a 1-inch Hole Punch, punch out several circles. The red circles serve as The Very Hungry Caterpillar's face and the various shades of green are the segments of his body. With the MONO Aqua Liquid Glue, glue the circles together, overlapping one circle behind the next.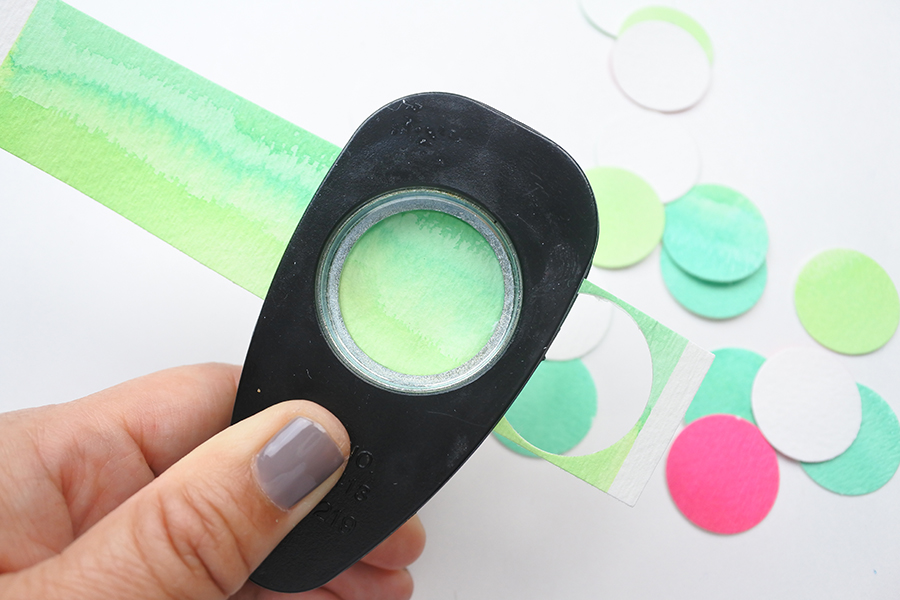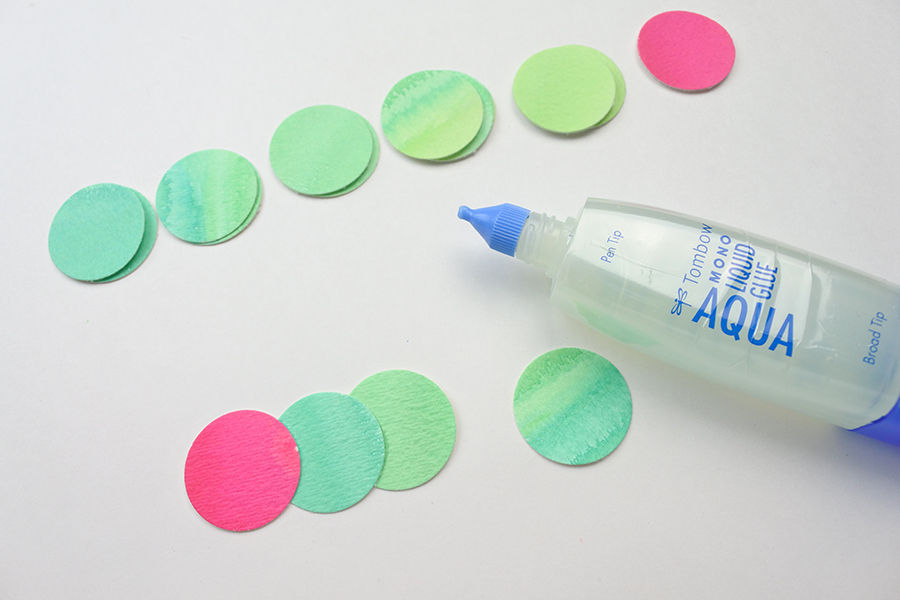 Step Three
With the leftover strips of green paper, cut out circles for the caterpillar's eyes and nose. For a layered effect, cut out light green circles and glue darker green circles right on top. Then, with a pencil, draw antennae on purple cardstock, cut them out, and glue them behind the caterpillar's head.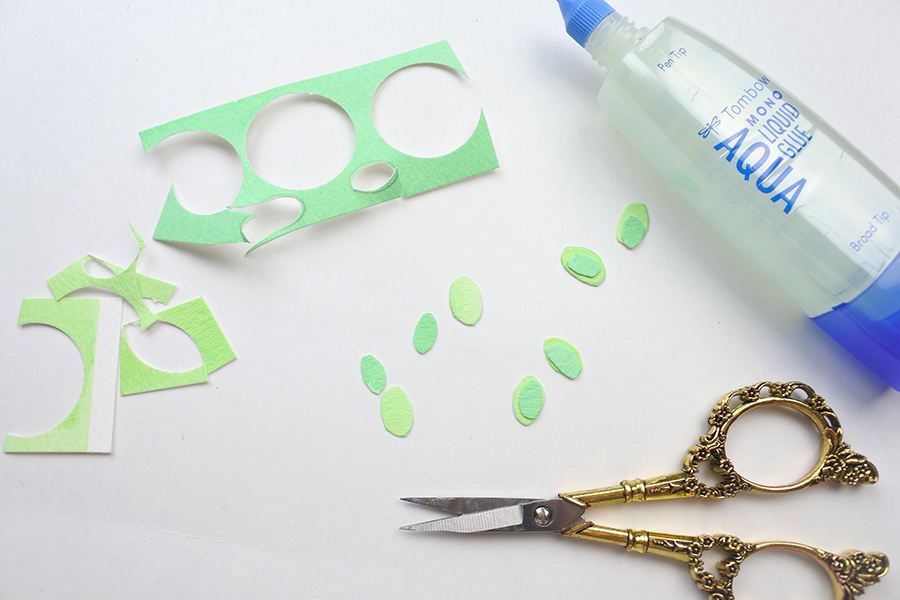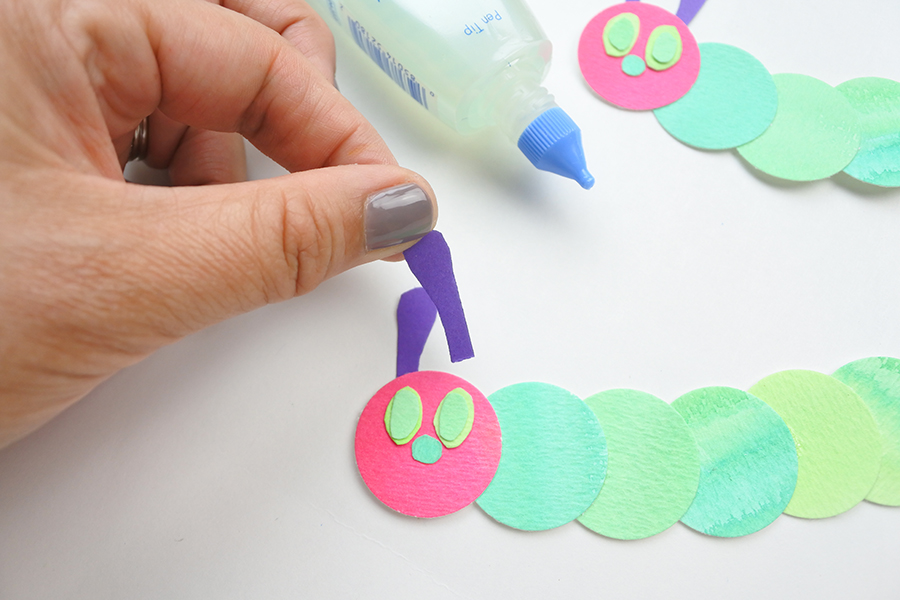 Step Four
Now, The Very Hungry Caterpillar inspired bookmark can be left as is. However, adding a backing to the bookmark so it pops out of the book is a great addition. With the MONO Aqua Liquid Glue, adhere a craft stick to the back of the caterpillar. Clamp the craft stick to the caterpillar with a binder clip until it is completely dry. No craft sticks? Consider gluing the caterpillar to a paperclip or a clothespin.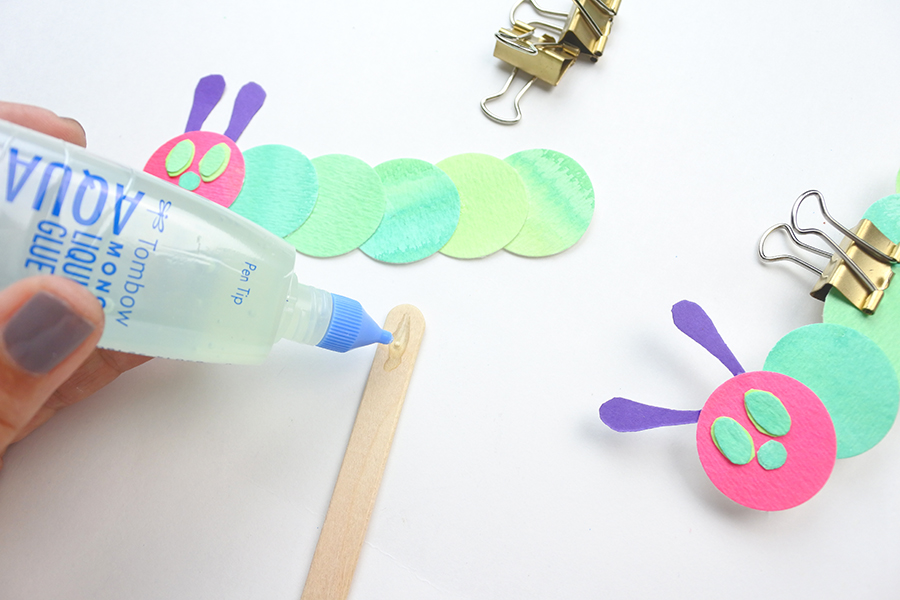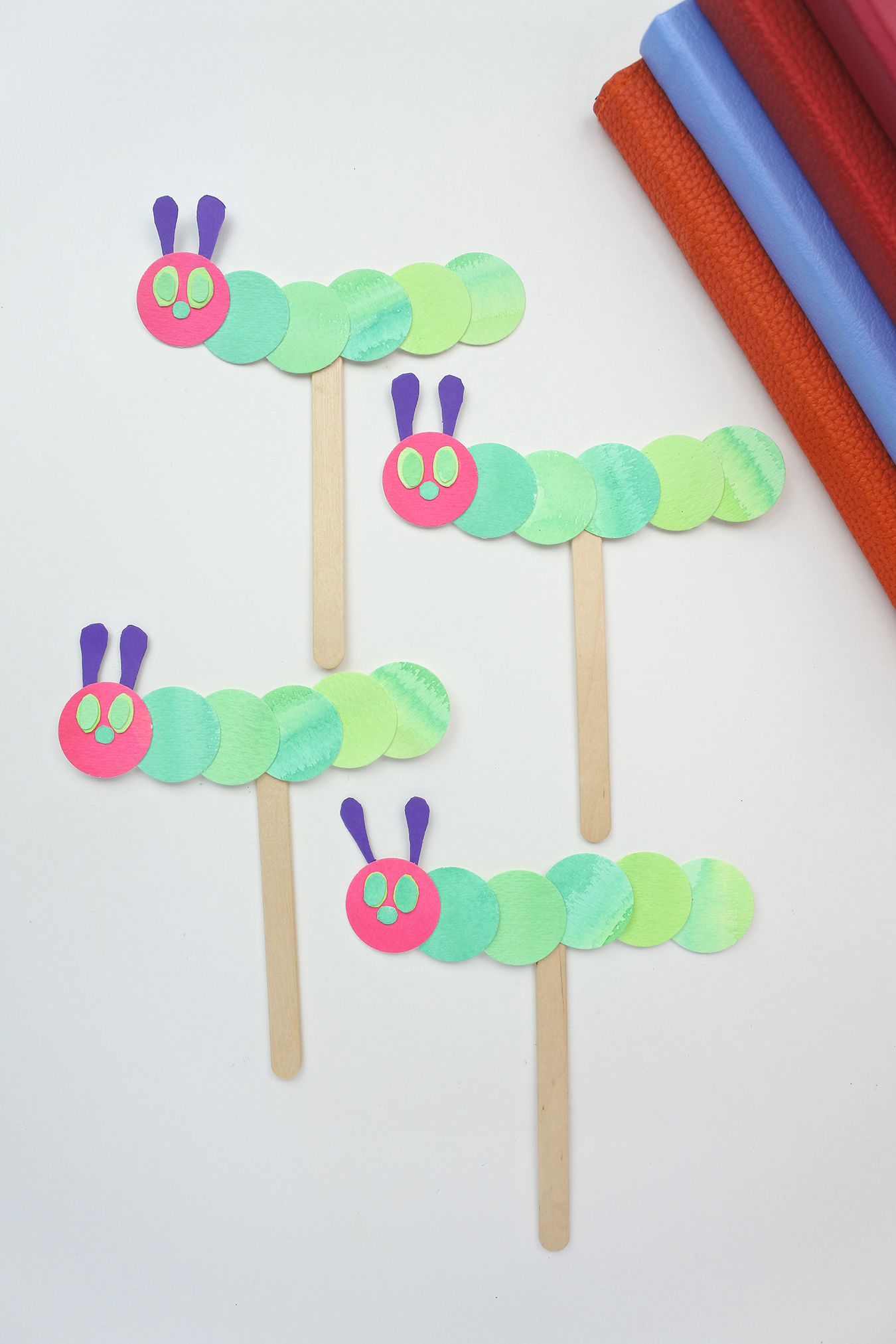 And just in case you were wondering, I have yet to transition to digital book reading.  There's just something about holding an actual book and turning a page that is not achievable with an e-reader.  With that in mind, my current read is already decked out with The Very Hungry Caterpillar Inspired Bookmark.
Thank you for following along!
Renee