Hey Tombow Friends! This is Jennie and this week we are hanging out with PopFizzPaper! We are using the Scary Harry Collection to create projects. I'm a big Harry Potter Fan so I'll be making a home decor project of one of my favorite spells, "Mischief Managed."
Supplies:
Frame (I got mine at the dollar store!)
Paper Pad
PopFizzPaper Scary Harry Collection
Foil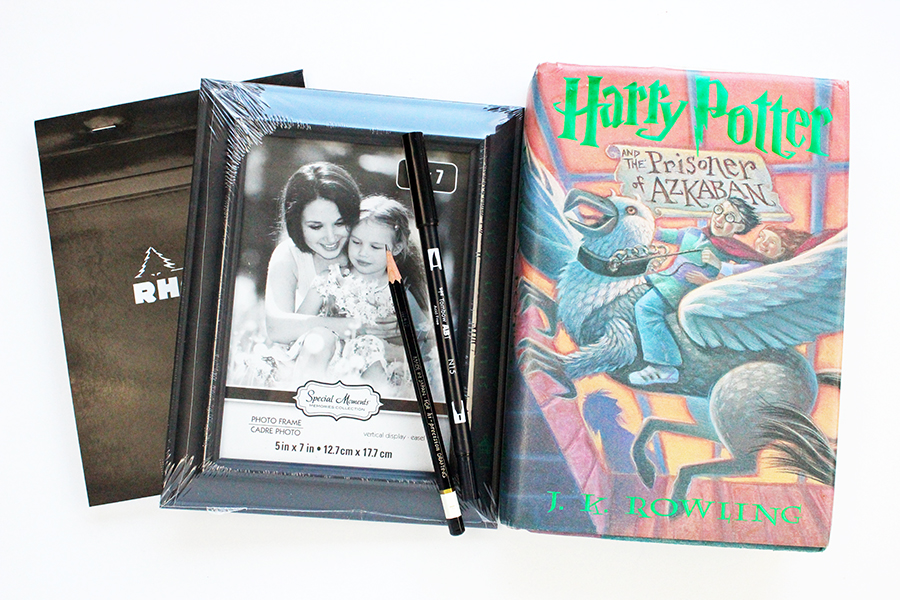 Step One:
Handletter "Mischief Managed" using the Tombow Dual Brush Pen. Make sure the paper fits on the frame.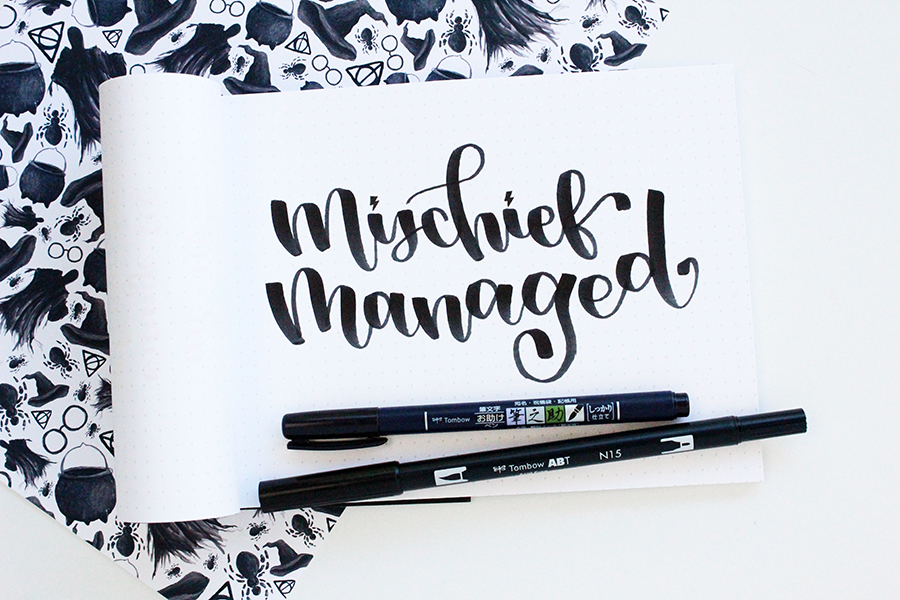 Step Two:
I used the footprints from the Scary Harry elements. To print just the footprints you can use Photoshop to crop. I used the Tombow MONO Removable Adhesive to glue the footprints around the phrase. I like to use this adhesive in case I want to move them around.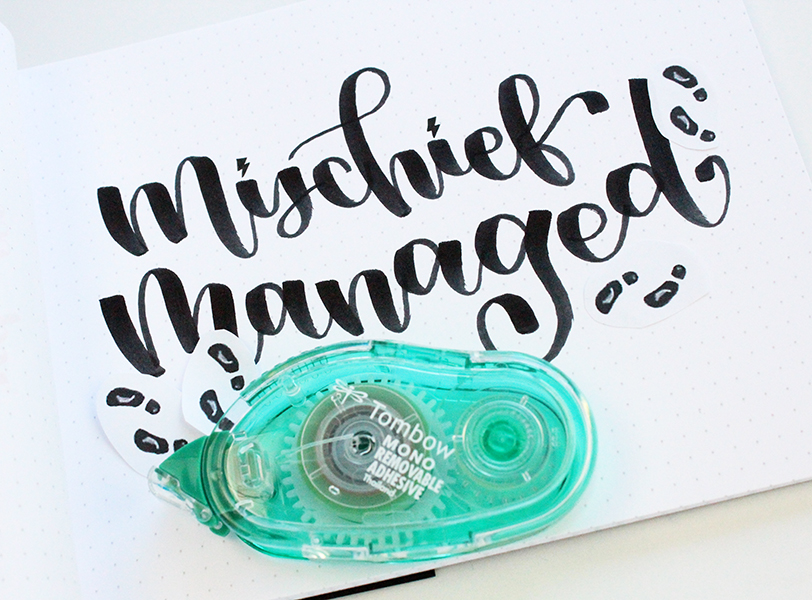 Step Three:
Use the Tombow MONO Twin Permanent Marker to draw the footprints and phrase on the glass from the frame.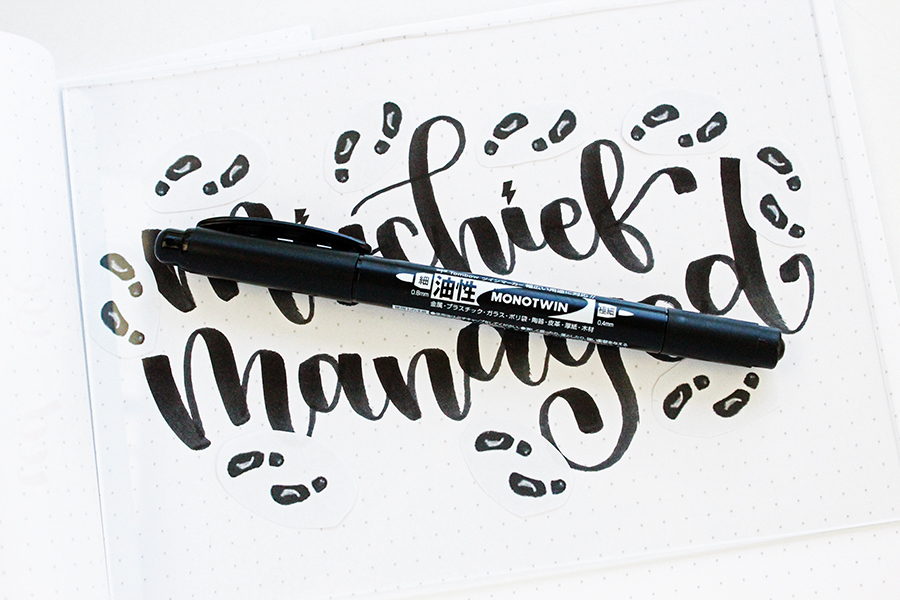 Step Four:
Use a fine brush and the Tombow MONO Multi XL Liquid Glue to cover the quote. Let it dry for more than 15 minutes to make sure it's really dry. Apply the foil on top. I used 2 different colors.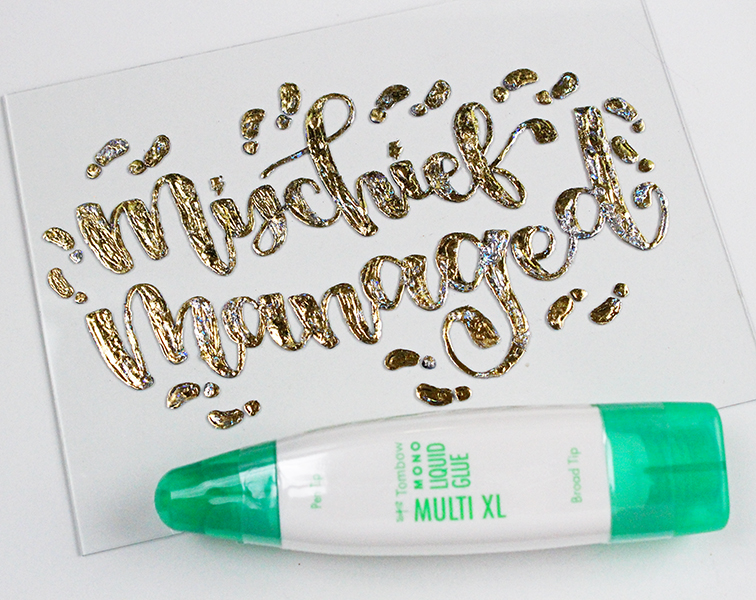 Step Five:
I fell in love with this pattern the moment I saw it! One of the great things about digital scrapbooking products is that you can customize the papers. When I put the original paper on the back you couldn't appreciate the gold lettering. You can see the original on the second photo. It was really easy to change it! All I did was invert the color with Photoshop. You don't have to be an expert on Photoshop. Click on Image, then Adjustments and then Invert! Just like that!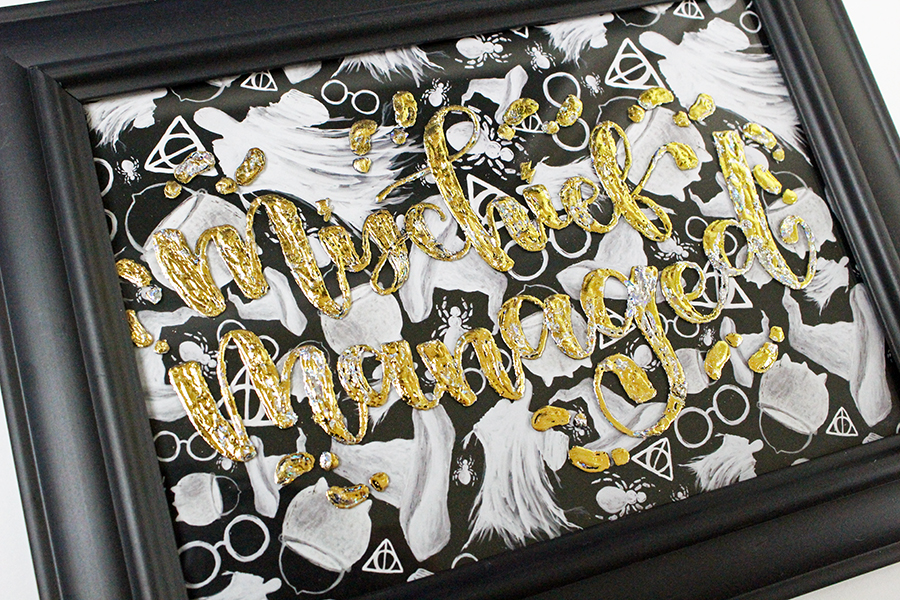 Because the fandom is real, I'm going to put this on my Harry Potter display. But if you want to make a Halloween version of this DIY decor you can glue fake spiders and spiderwebs to this frame!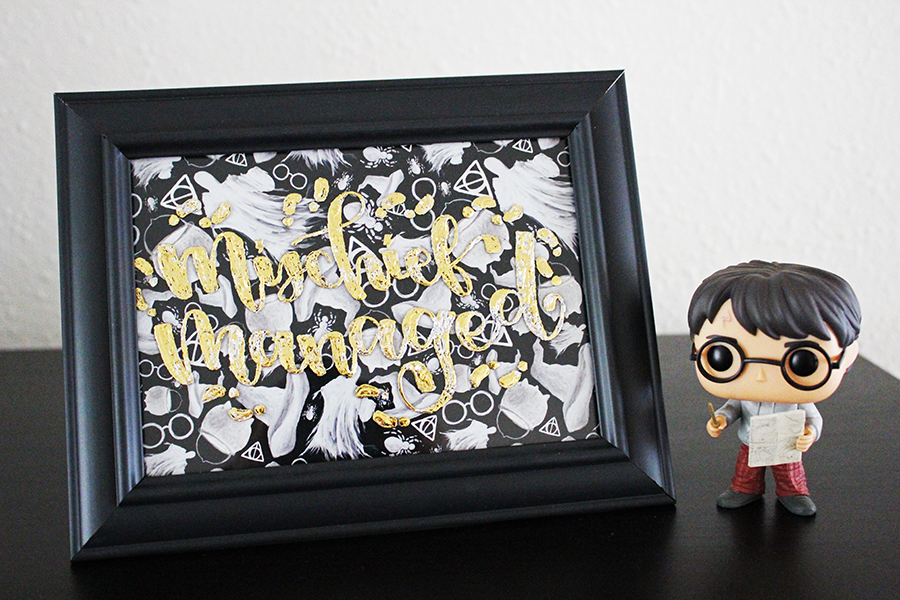 Once you are done tap the frame with your wand and say "Mischief Managed!" Take Care Witches, Wizards and Muggles!