Good morning y'all!  Beth from @creativelybeth here today to share a trio of Scary Harry Halloween Hand Lettered Quotes.  My crafty friend Dani from PopFizzPaper has created this hand painted, super fun and sparkly paper line called Scary Harry Halloween and I am in LOVE!  I added my favorite Tombow supplies to complete three Harry Potter quotes that will be perfect to add to my Halloween decor!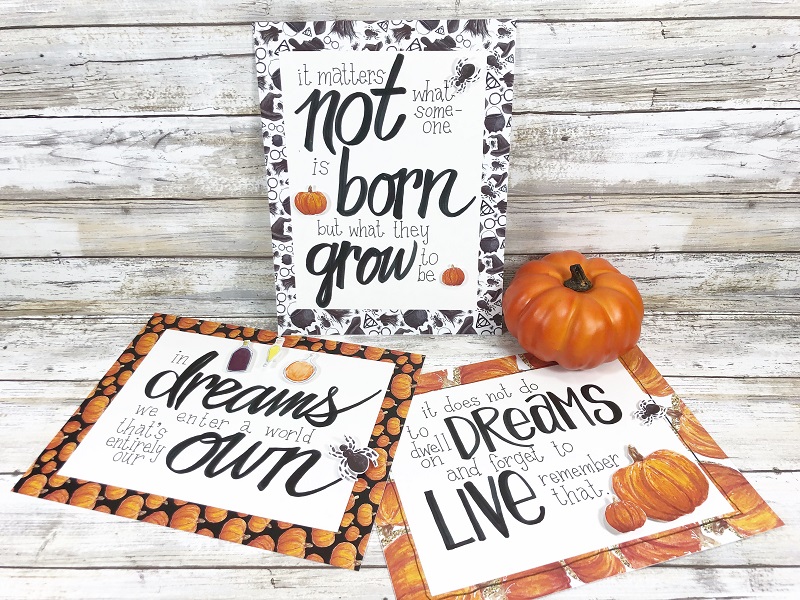 Here's what you need to create Scary Harry Halloween Hand Lettered Quotes: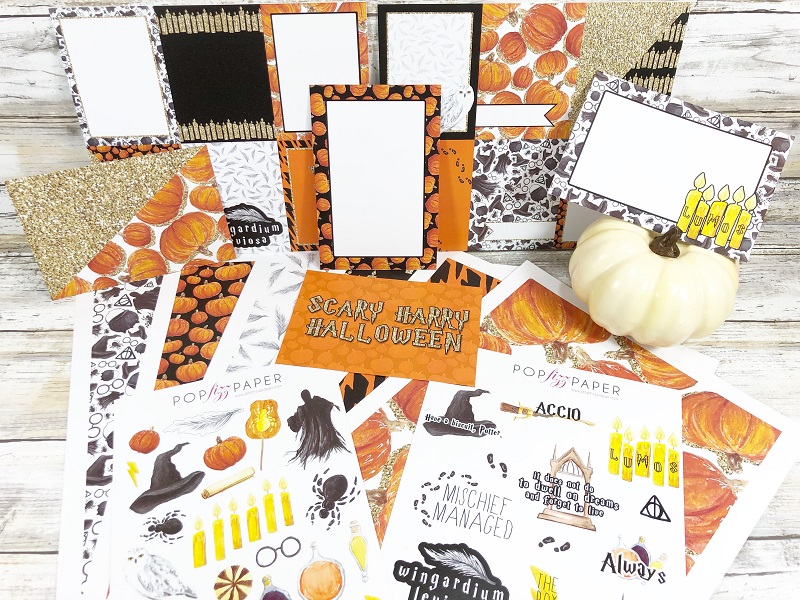 STEP ONE
I always start out my quotes with a sketch.  The MONO J Drawing Pencil 2H grade is perfect for sketching.  The hard graphite allows you to draw light lines that are easy to erase.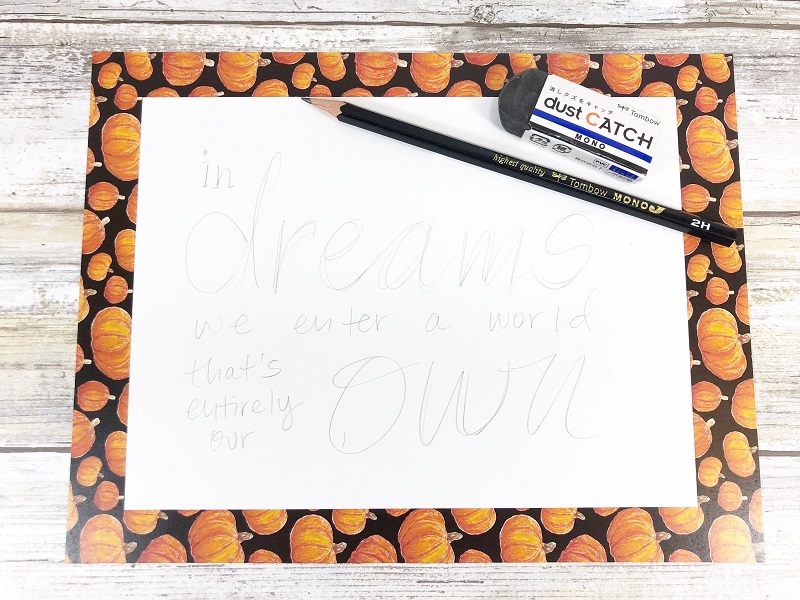 STEP TWO
Ink in the sketched composition.  I use the Dual Brush Pen for the larger script words and the MONO Drawing Pen 05 for the smaller typewriter style words.  This is the fun part where you can experiment and find your own style.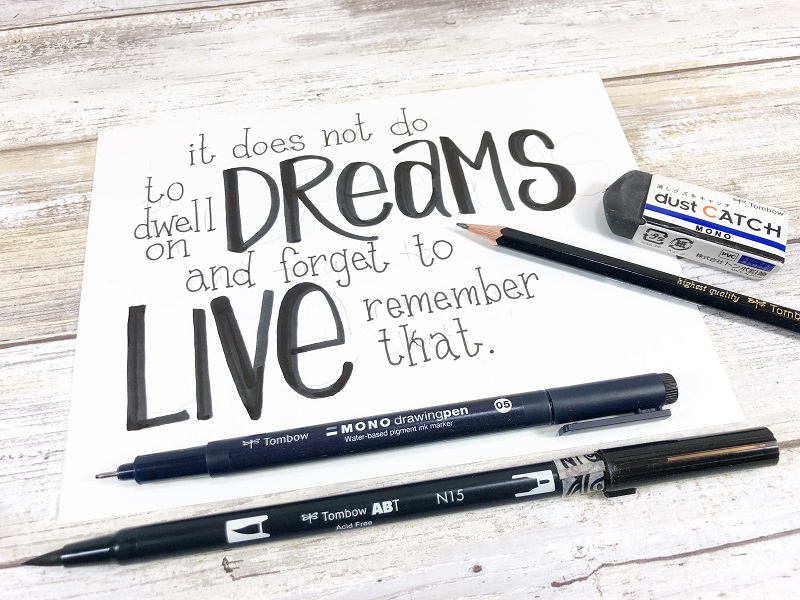 STEP THREE
Erase all pencil lines, then attach the quote to a Scary Harry Halloween background paper with Tombow Xtreme Permanent Adhesive.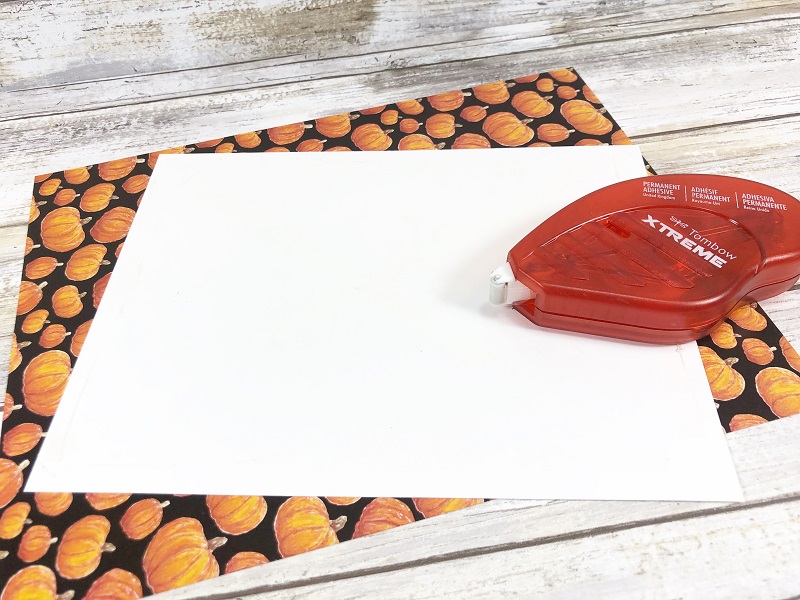 STEP FOUR
Cut out accents from the Scary Harry Digital Element Sheets and then attach as embellishments to the quotes with Tombow Foam Tape.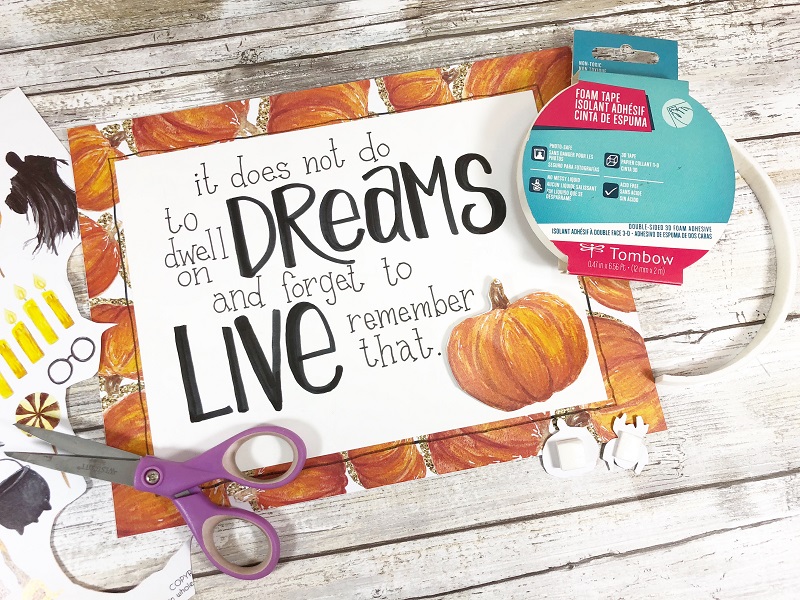 Here are a few detailed photos…
In dreams, we enter a world that is entirely our own.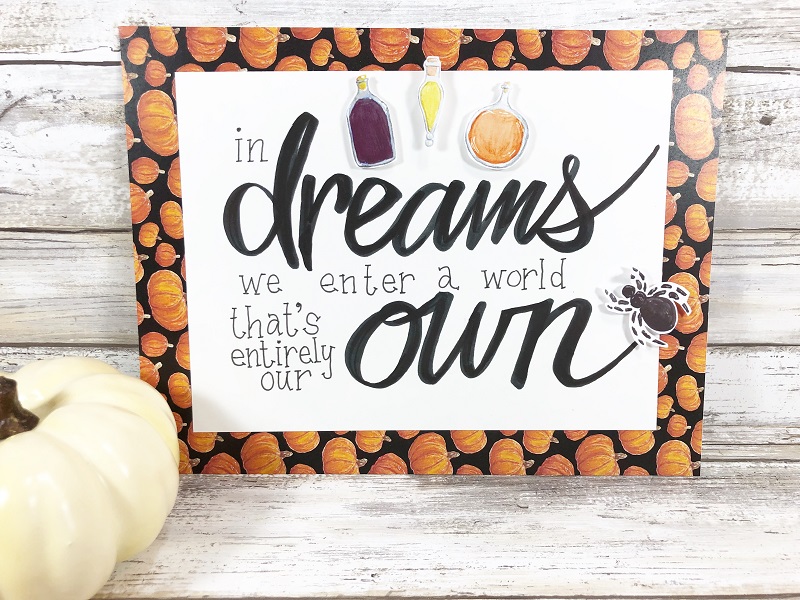 It matters not what someone is born but what they grow to be.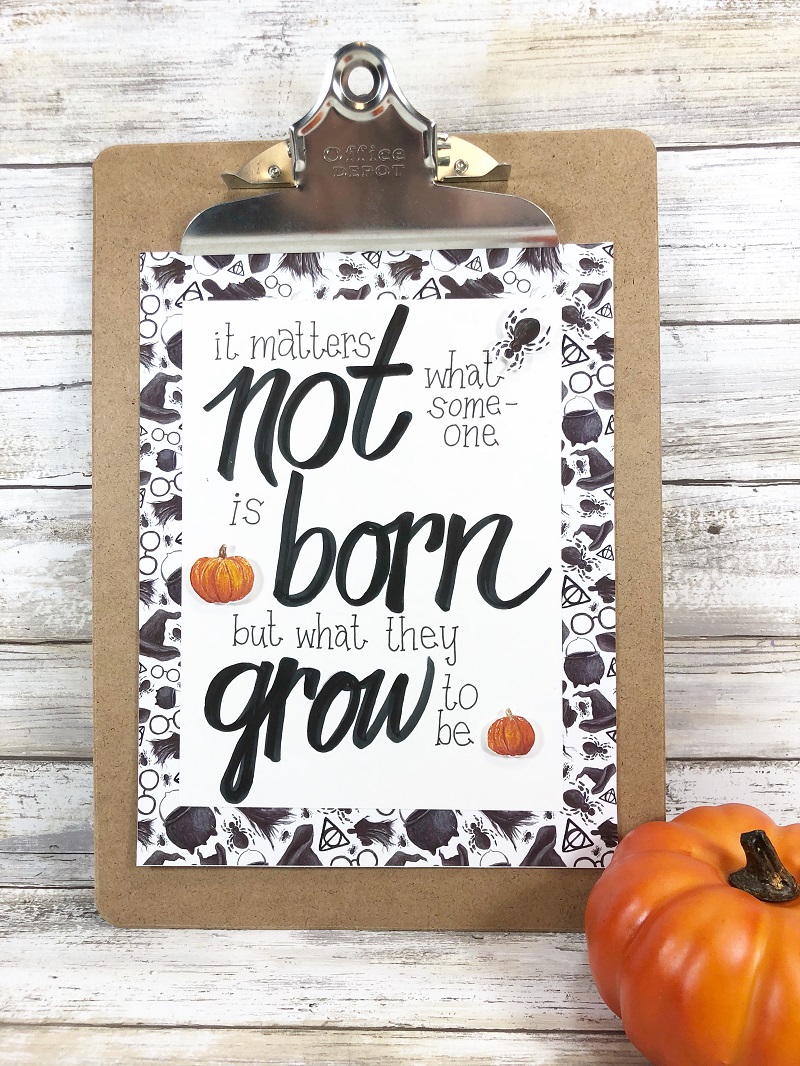 It does not do to dwell on dreams and forget to live, remember that.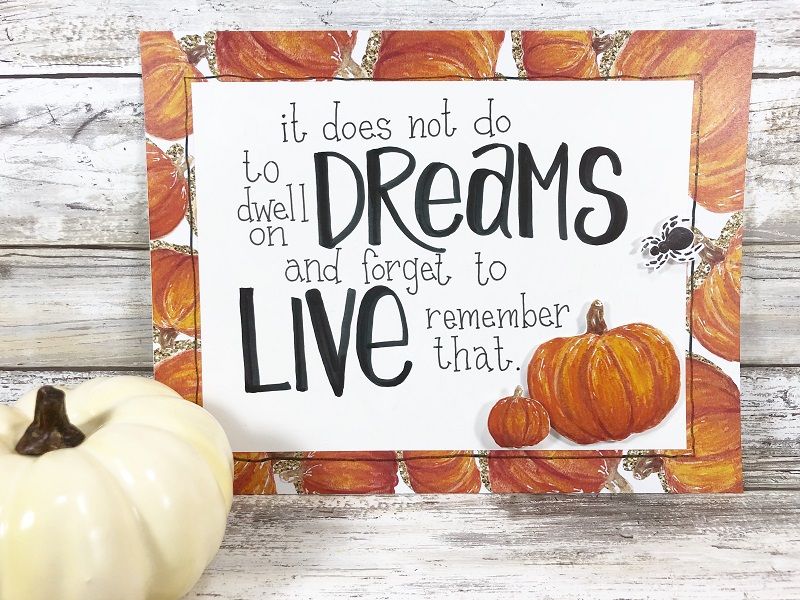 I couldn't stop playing around with these fun papers, so I also created this HAPPY HALLOWEEN banner from the Scary Harry Halloween 3×5 cards digital cards, some miss matched chipboard letters (that I spray painted black), orange ribbon and mini binder clips.  Quick and easy, this project goes together in about 15 minutes!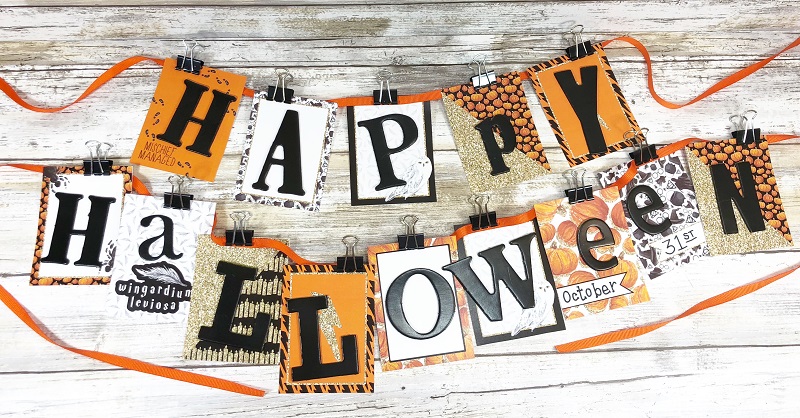 I hope you have enjoyed my Scary Harry Halloween Hand Lettered Quotes and you will be inspired to letter some quotes to add to your holiday decor!  Hop over to Dani's Instagram @popfizzppaper to download the entire paper line and check out all of her inspirational projects!
Thanks for stopping by!
Creatively, Beth