Good morning y'all!  Beth with @creativelybeth here to share some fun inspirational quotes created with Mixbook and the brand new Tombow Fudenosuke Colors!  A pack hard tip brush pens in 10 bright, fabulous colors to bring a POP to all of your hand lettering projects!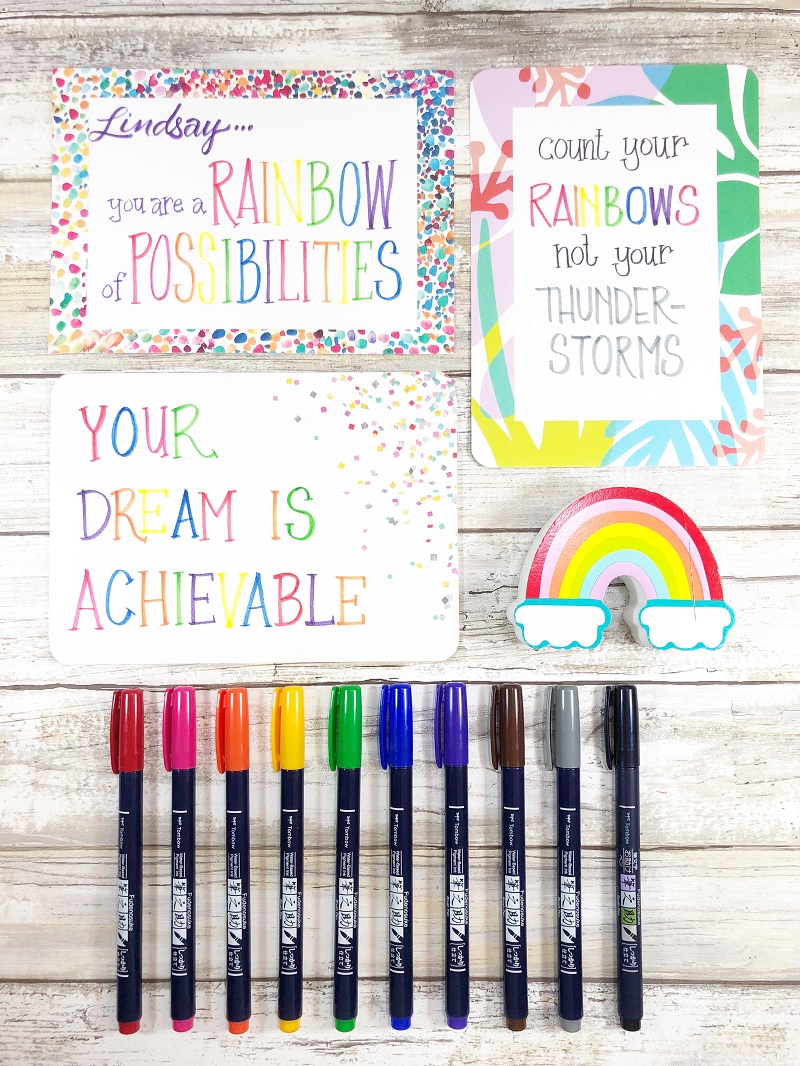 Here's what you will need to letter inspirational quotes created with Mixbooks:
STEP ONE
I am a collector of quotes, and I have the full journals to prove it!  So, I selected several that were inspirational and colorful!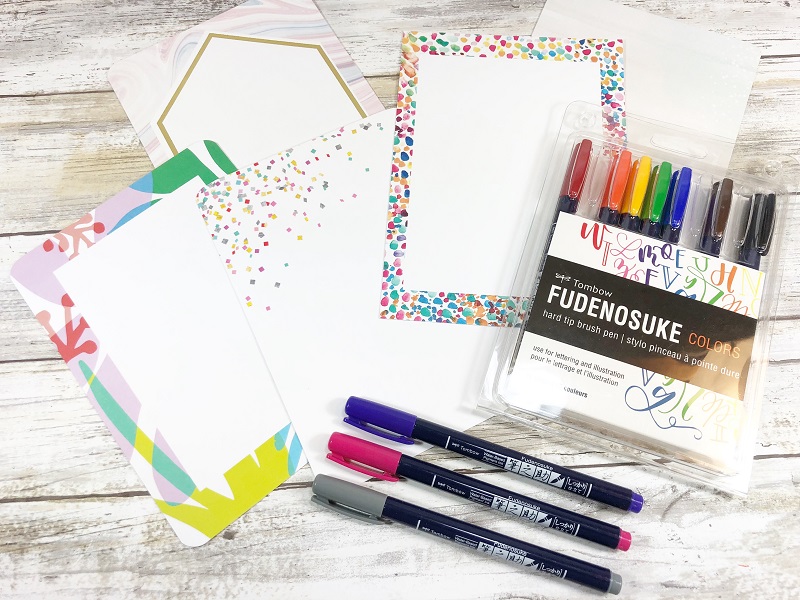 STEP TWO
Sketching out the quotes is always my first step to any hand lettering project.  The MONO J Drawing Pencil 2H grade is perfect for this task because it has a harder graphite that is lighter and easier to erase.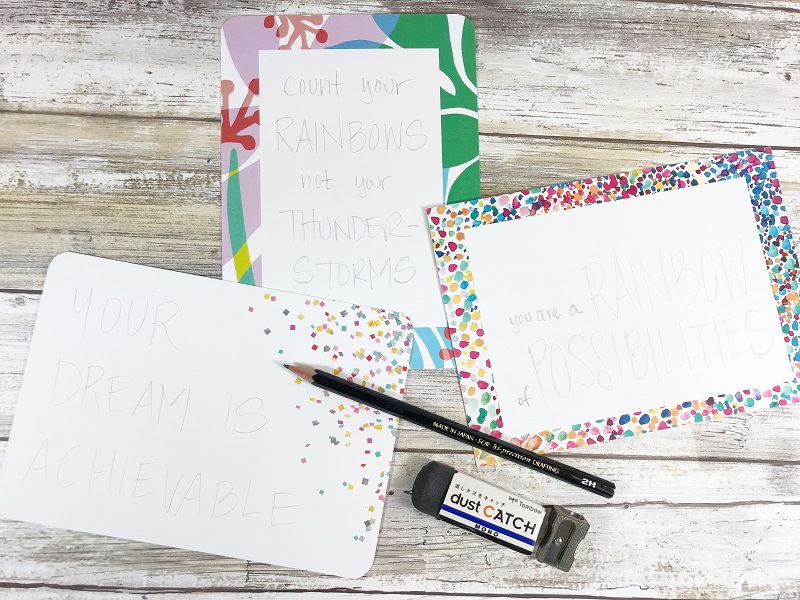 STEP THREE
Picking COLOR is now my new favorite task when hand lettering a quote thanks to the Fudenosuke Colors hard tip brush pen set!
The Mixbook blank notecards are heavy and smooth which makes them the perfect surface for all my hand lettering projects.  And they also come with envelopes, making them great for sending inspirational quotes to family and friends.
For the first quote, I selected a simple block serif style font.  Using pressure on the body of the letters to create a thicker line and light pressure to create the serifs.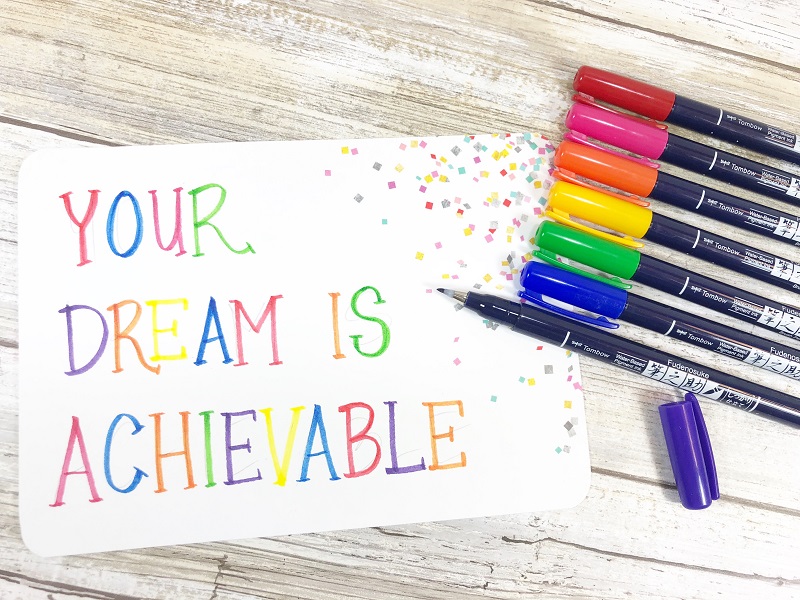 For the second quote, I used the rainbow colors to highlight the word rainbow but paired the bright colors with black and grey for added emphasis.  Skinny block letters and a thin serif font make a great complementary pairing.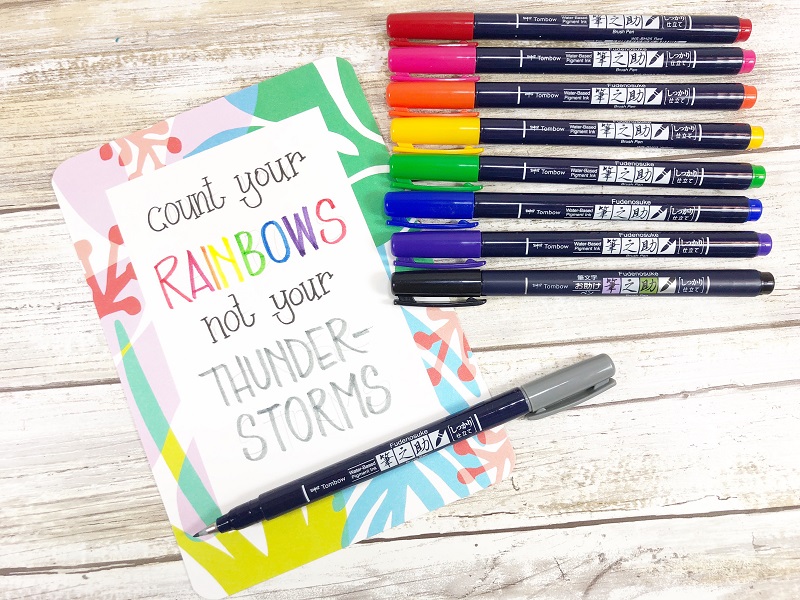 For the third quote, I used modern calligraphy, tall block letters, and a thin serif to create a fun combination of lettering.  I love how the Fudenosuke Colors coordinate perfectly with the Mixbook blank notecards.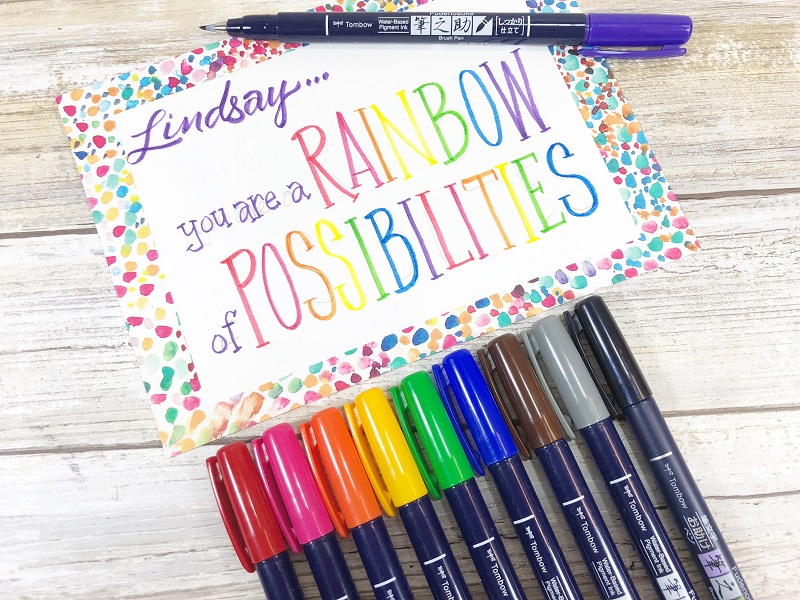 It was fun to mix and match the colors to make the quotes really come to LIFE!
I hope you have enjoyed my inspirational quotes created with Mixbook and that you will use my project as a jumping off point to hand letter a colorful quote with the NEW Fudenosuke Colors hard tip brush pen set!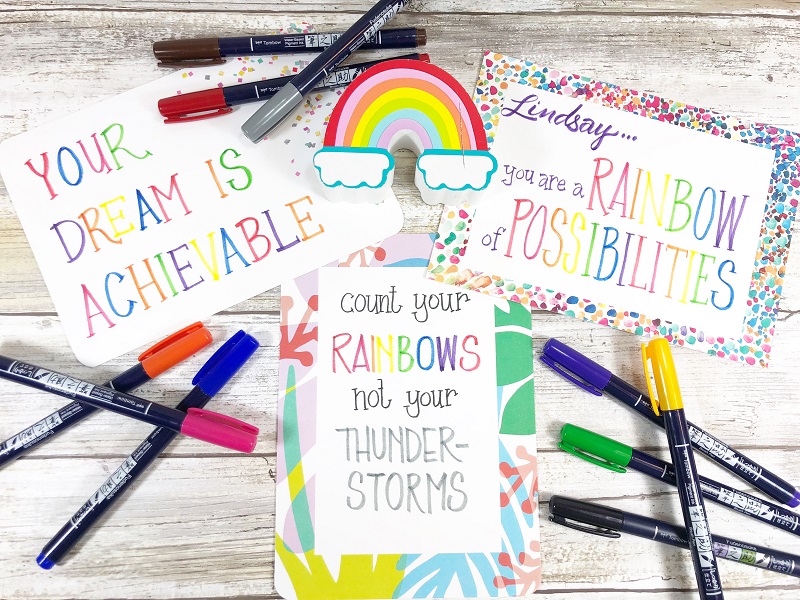 Want to save 50% off a Mixbook cards order? Just use promo code TOMBOW50! Offer valid through 11/15/18.
More inspiration can be found on the @tombowusa and @mixbook Instagram accounts!
Thanks for stopping by!
Creatively, Beth