Hello everyone, Adrienne here from Studio 80 Design! It's zodiac week at Tombow, so today I'll be showing you how to create a zodiac constellation galaxy! I'm an Aquarius so I thought it would be fun to create the Aquarius constellation in a blue galaxy to represent the water! Read how I did this below!
Materials you'll need:
Paper (I used Fabriano Hot Press Watercolor Paper)
Circular object
Tombow Dual Brush Pens (I used blue colors – 555,373, 565, 476, & 443)
Round Paint Brush
Silver Metallic Watercolor
Metallic Gel Pen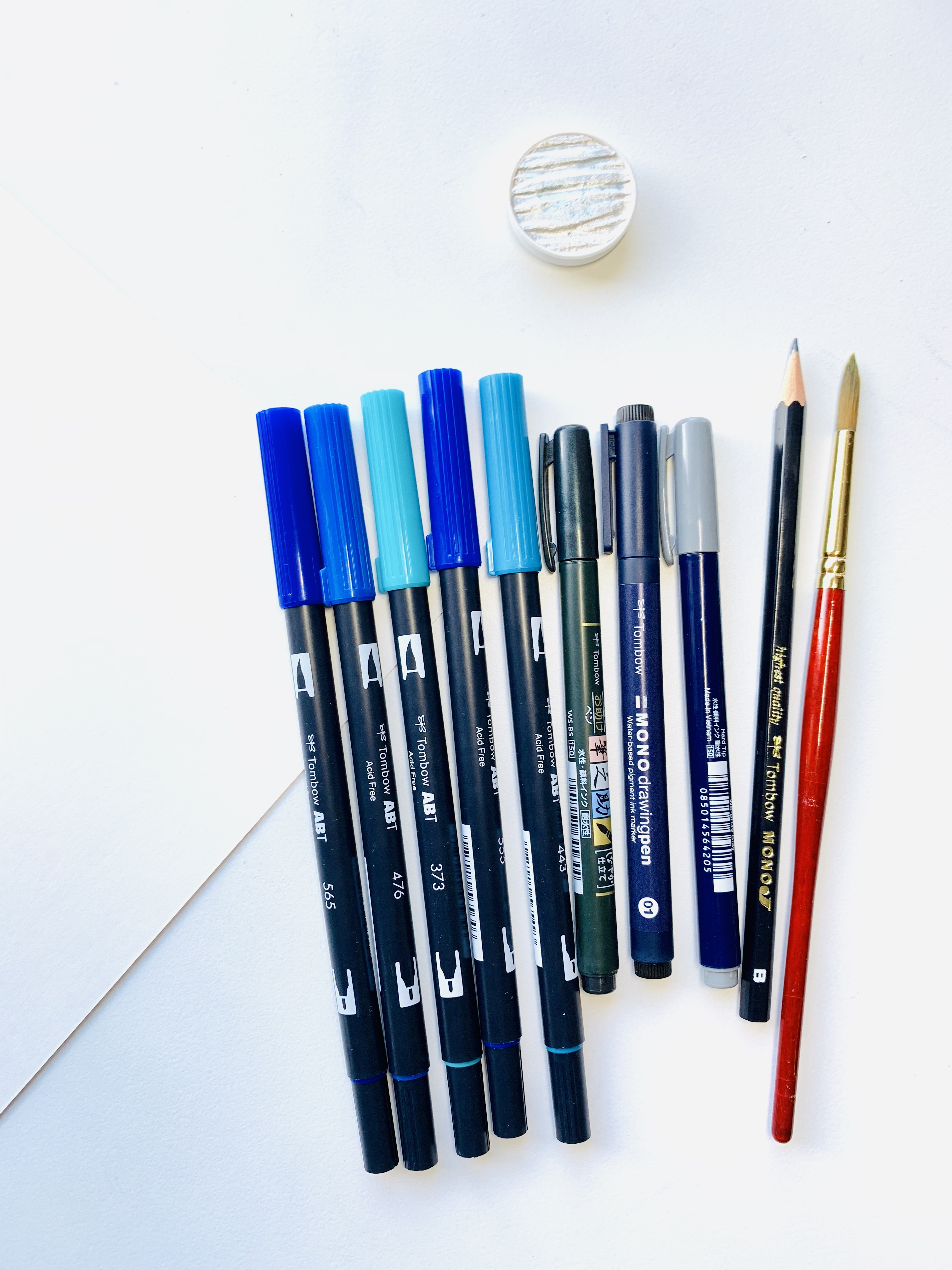 Step 1
Find a circular object (I found an old CD/DVD is the perfect size!) and lightly trace around it with your MONO Drawing Pencil onto your paper to create a circle for your galaxy. The paper I like to use for a Dual Brush Pen watercolor effect is Fabriano Hot Press Watercolor Paper. After you add water to the markers, the watercolor paper will soak it in nicely. Also, because it's hot press it's smoother, so it won't damage your brush pens compared to cold press watercolor paper, which is more rough and bumpy!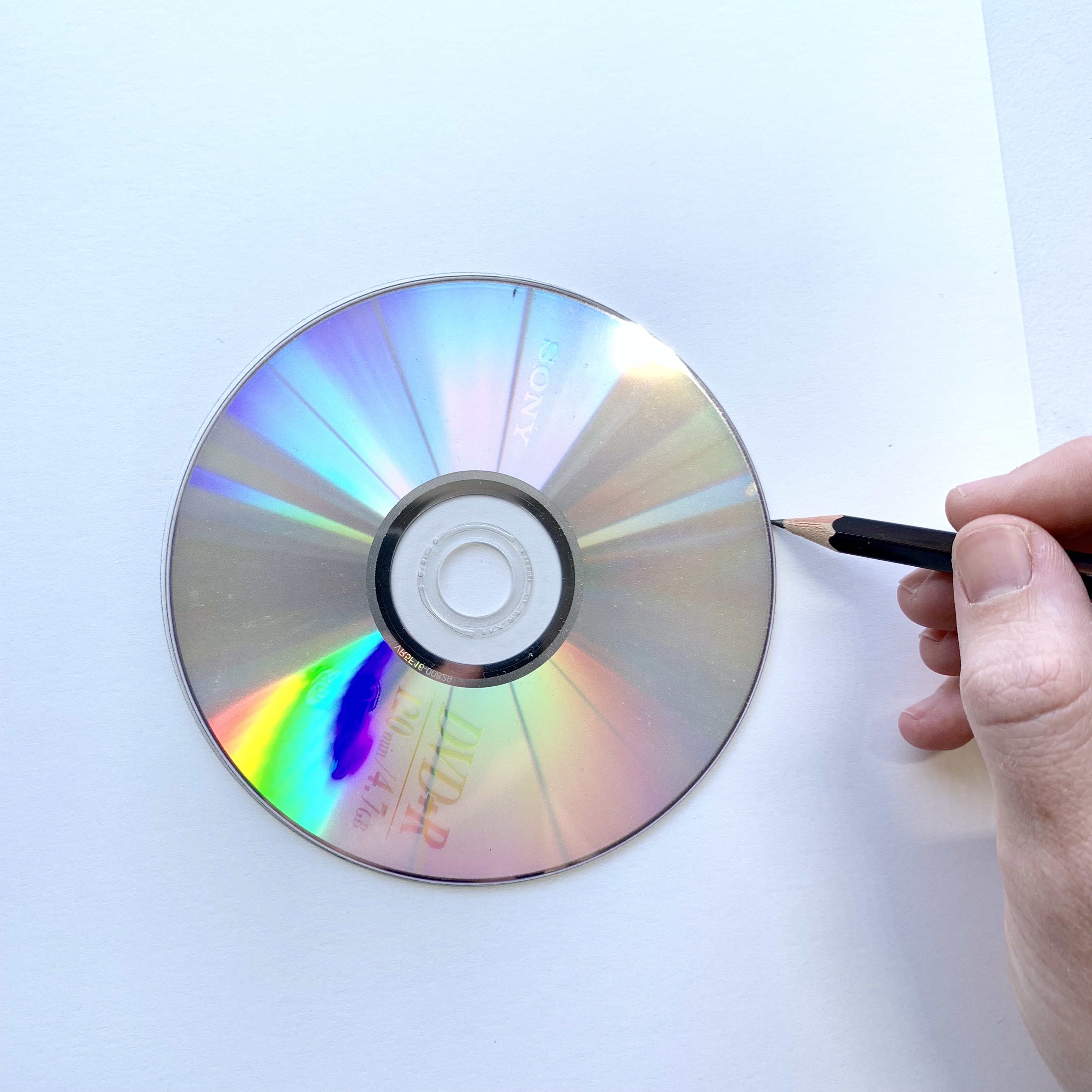 Step 2
Take your blue Dual Brush Pens and color in your circle! There's really no wrong way to do it, just lay the color down! I chose to put the darker colors on the outside and the lighter colors in the middle.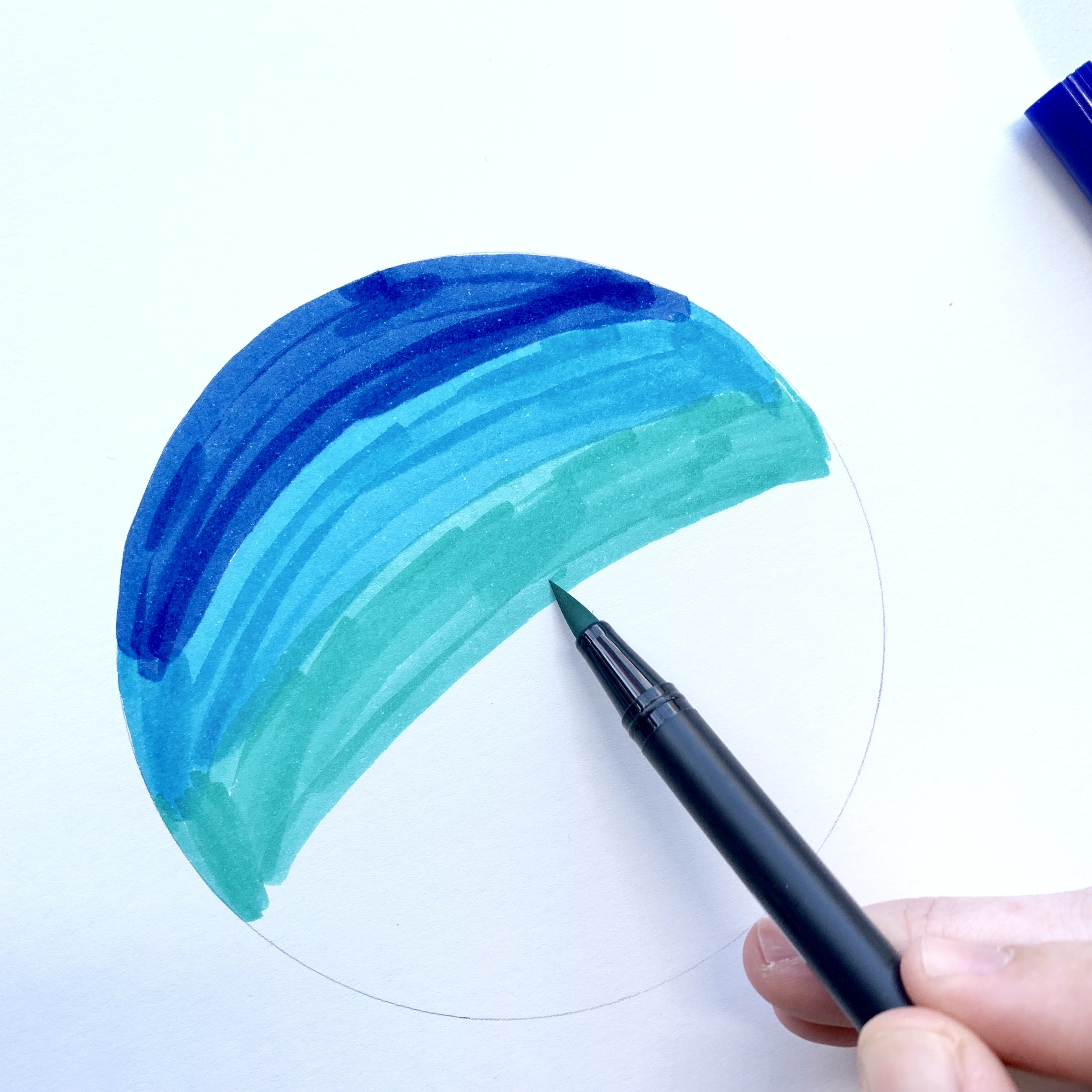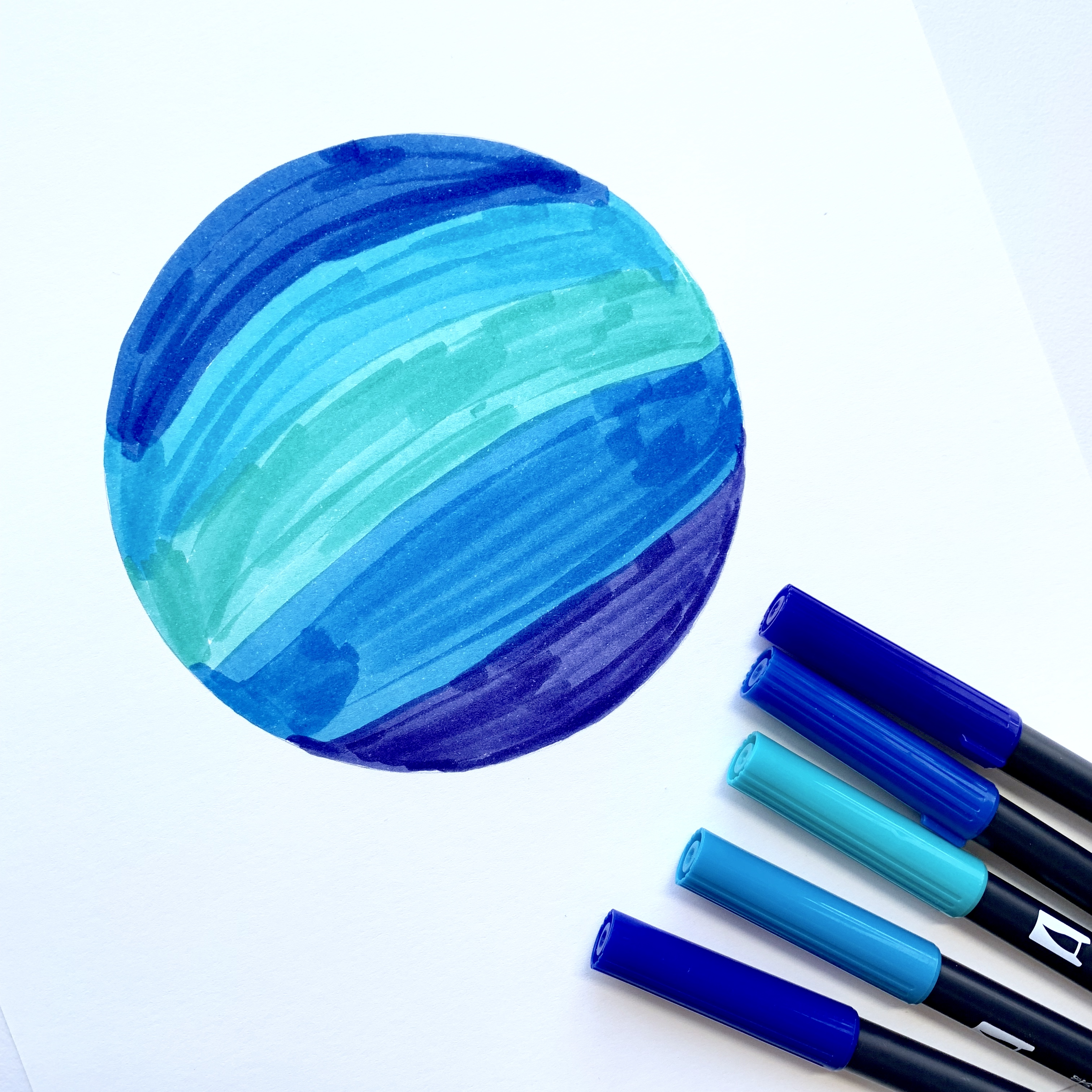 Step 3
Using a paintbrush and water, blend the colors together! Don't be afraid to add more water if you feel like your colors aren't blending well enough.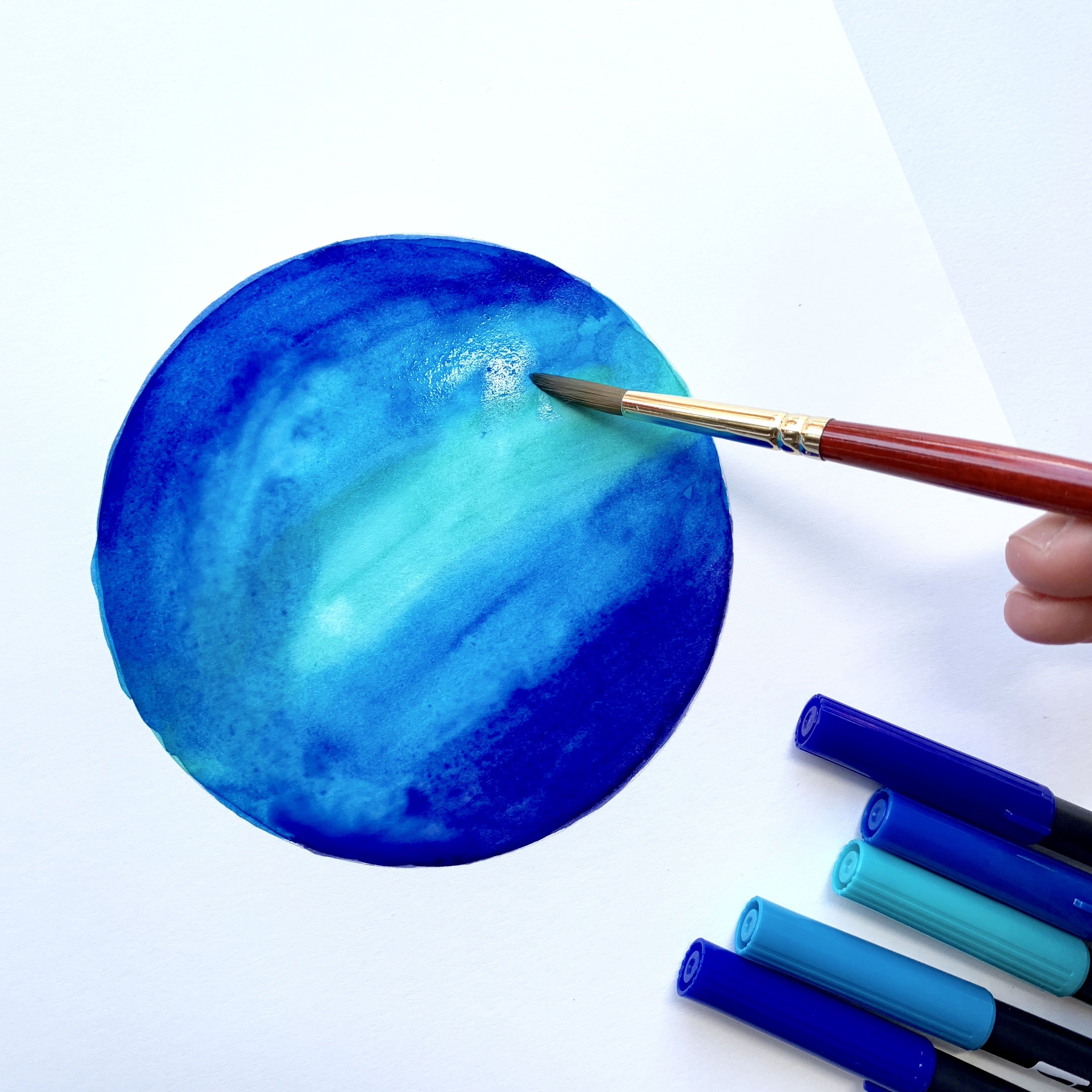 Step 4
While your galaxy is still wet, use a metallic watercolor to add some silver to the edges of your galaxy. If the paper is still wet, it will blend well with the blues you just put down. I used a silver metallic watercolor – tt's not too overbearing and gives off the perfect amount of shimmer!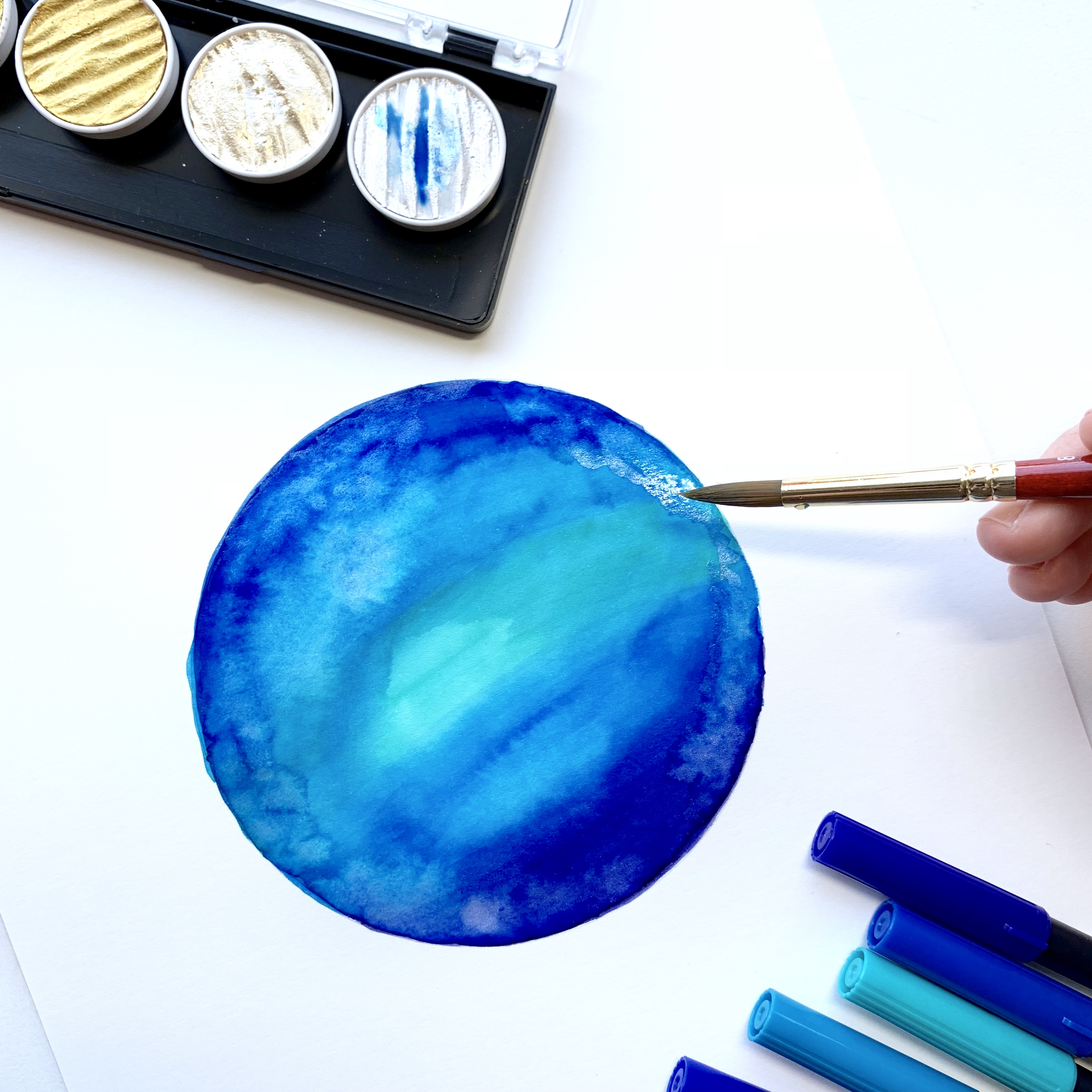 Step 5
Lightly sketch out the stars in your constellation with your MONO Drawing Pencil. My sign is Aquarius, so I drew the Aquarius constellation. Then I used a metallic gel pen to create the stars with small circles and connected the stars with smaller dots. After, I added small dots as stars around the constellation for that galaxy effect.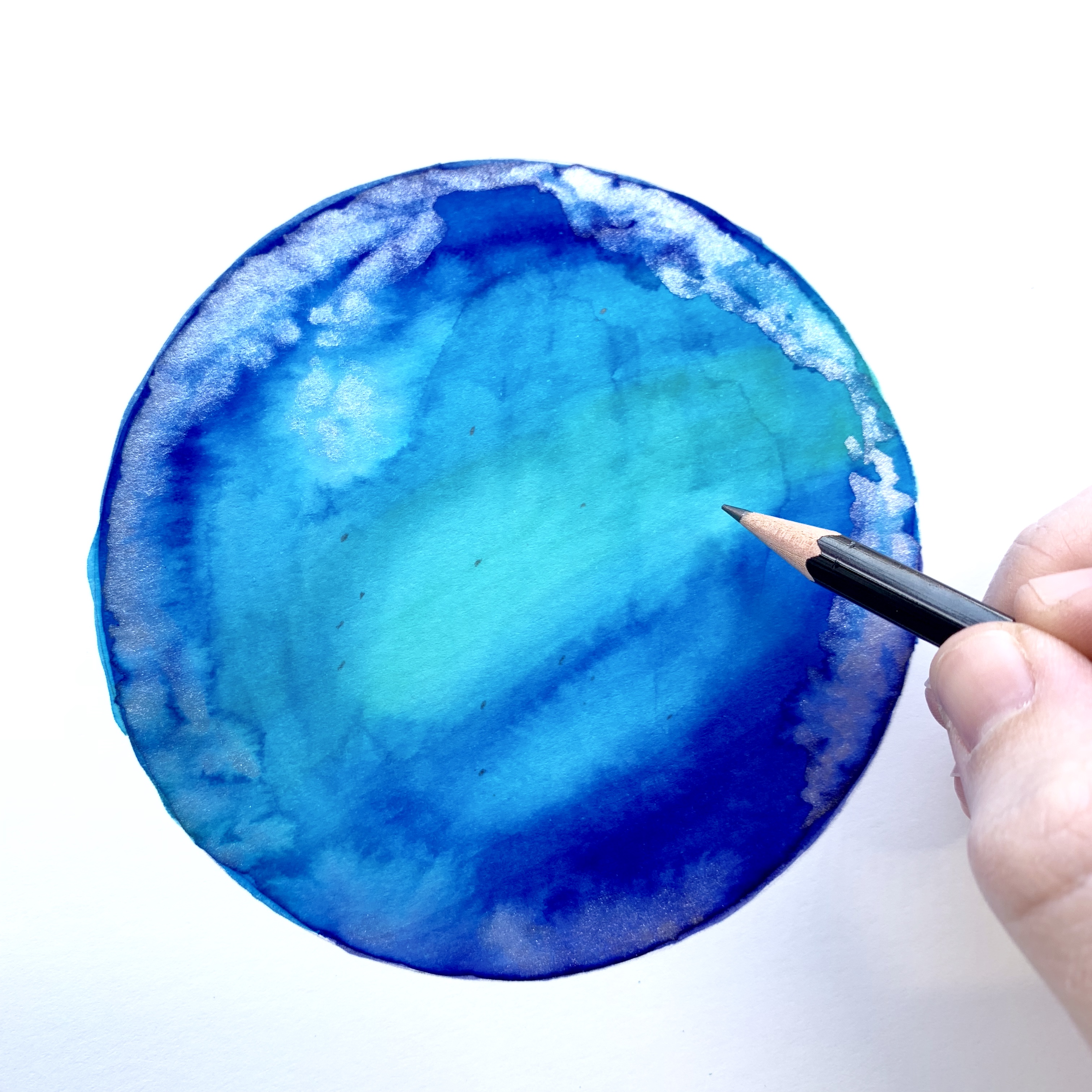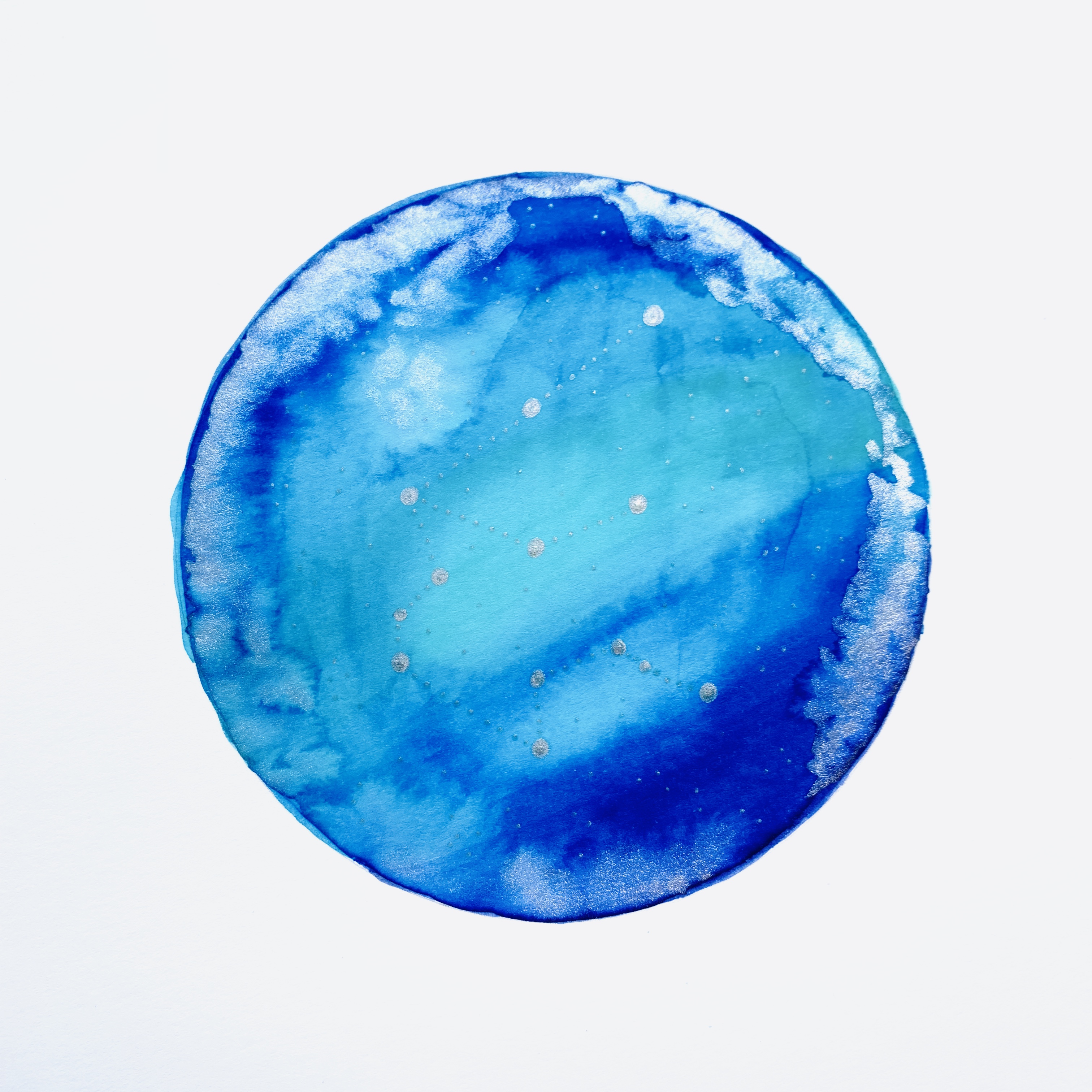 Step 6
With your Fudenosuke Soft Tip Brush Pen, draw an outline around your galaxy to give it a bit of definition! Then with the MONO Drawing Pen 01, draw a slightly larger circle around your galaxy.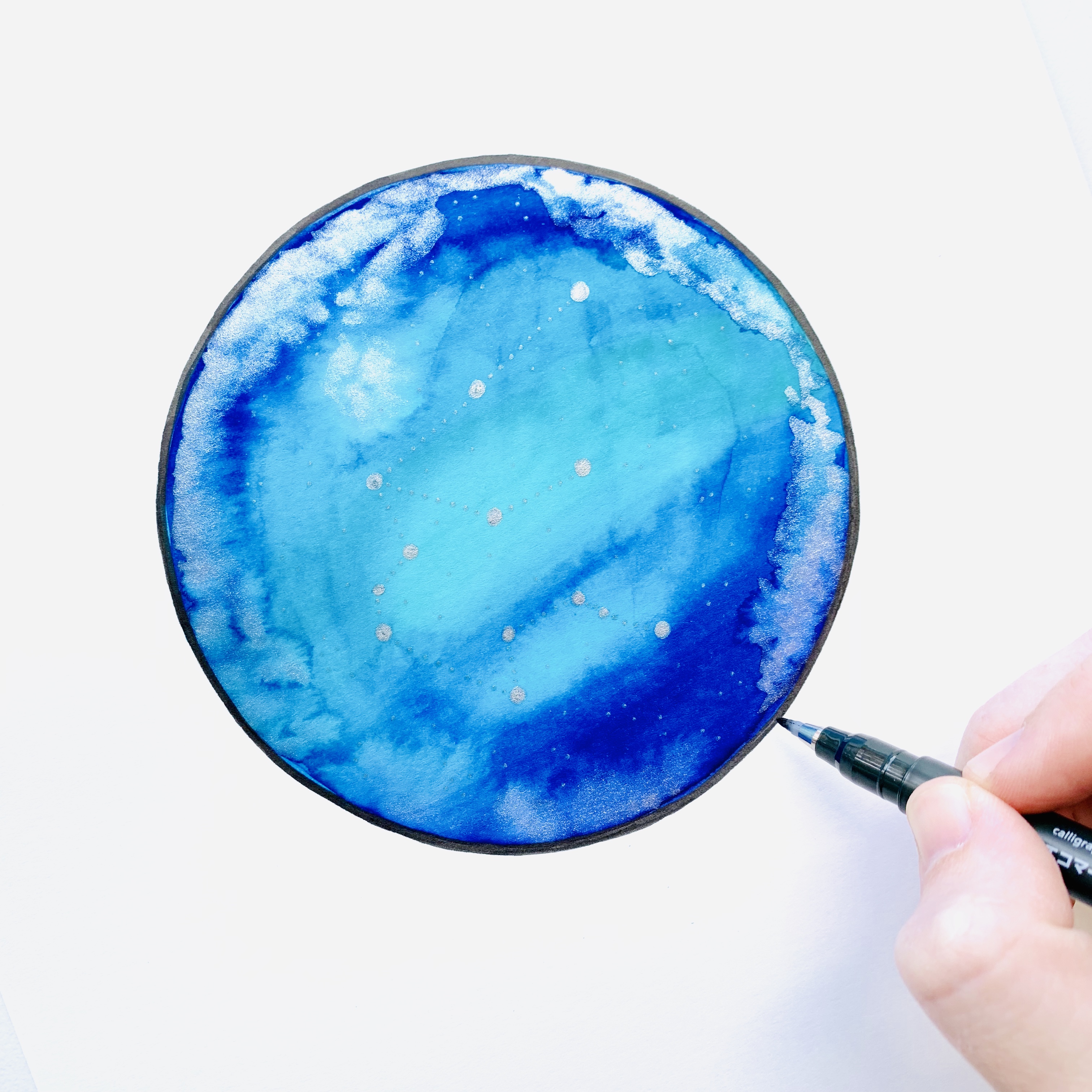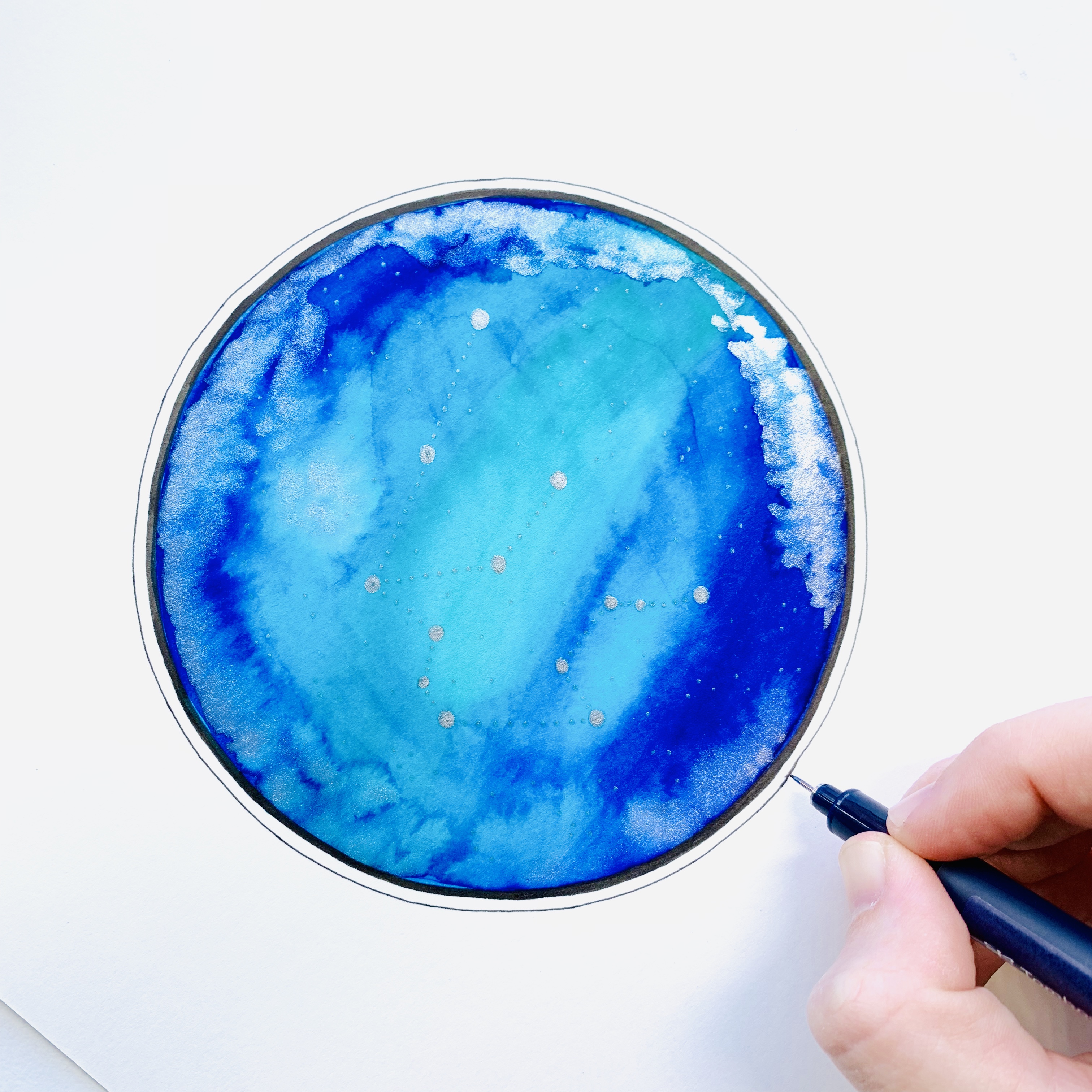 Step 7
Using your Gray Fudenosuke Brush Pen, write the name of your zodiac sign at the bottom of your galaxy. I chose gray because I didn't want it to stand out too much, and it matches well with the silver in the galaxy!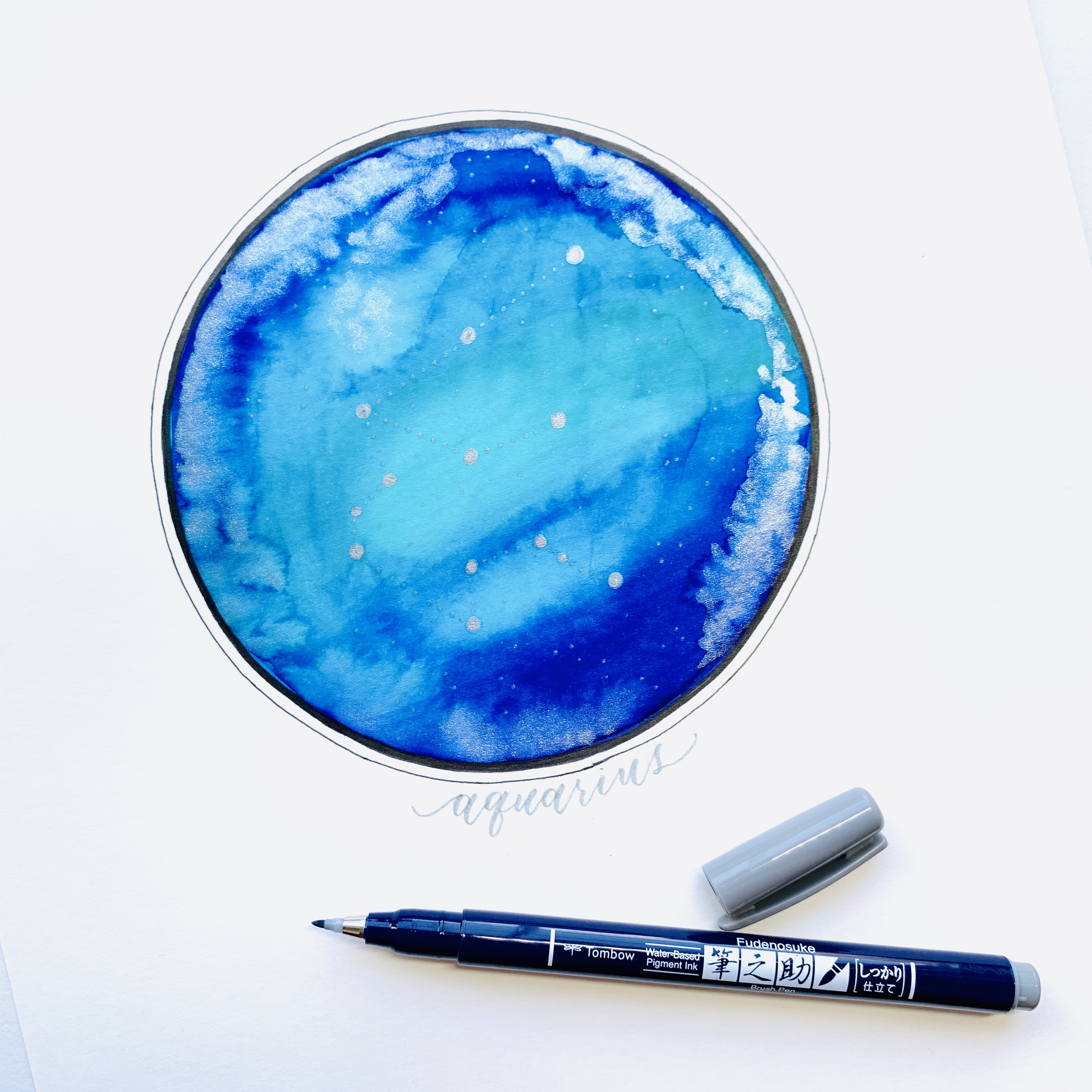 Step 8
You're done! This would be so fun to frame and hang on your wall!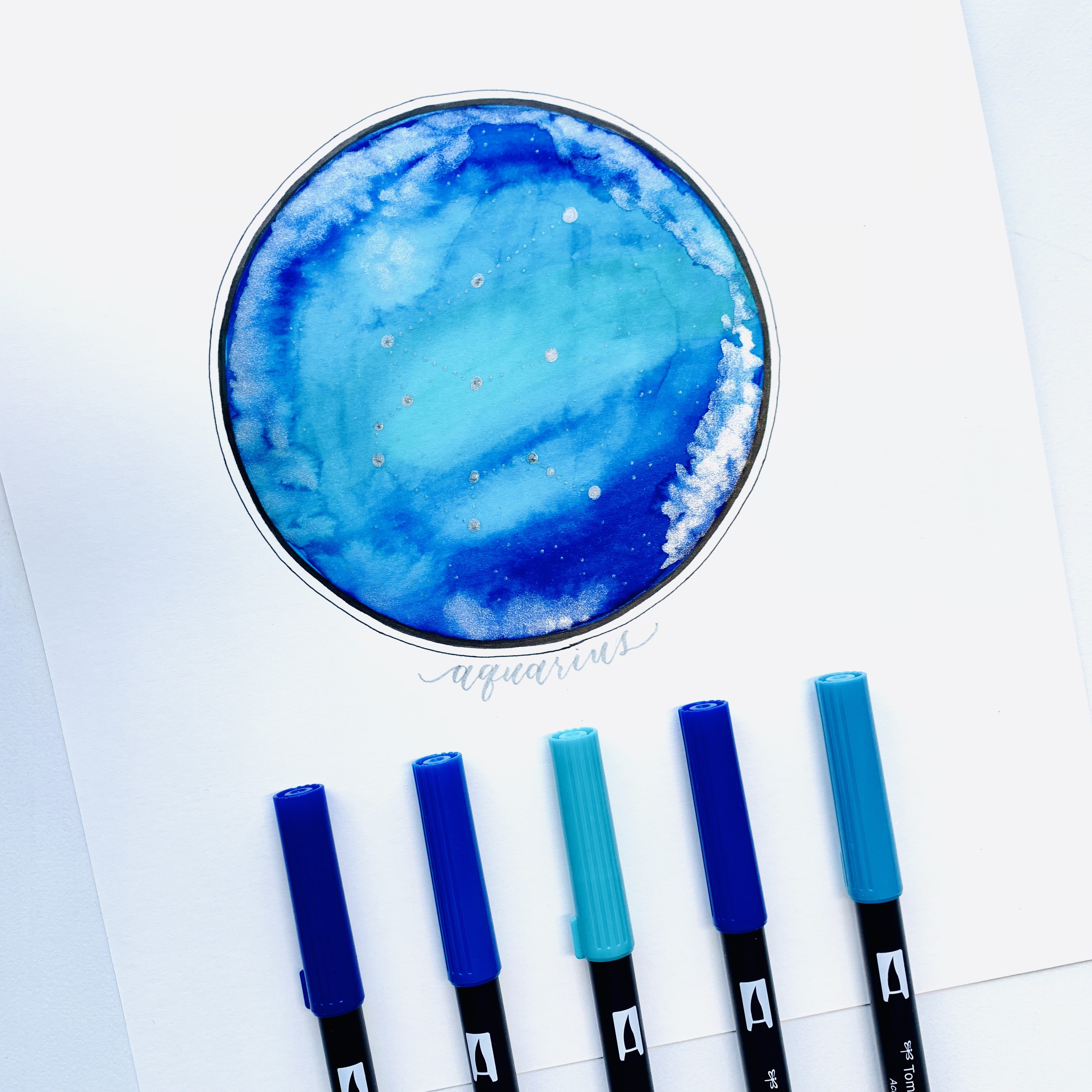 Thanks for hanging out with me today, I hope you found this tutorial helpful! For more inspiration like this, make sure to check out my page @studio80design!
Adrienne