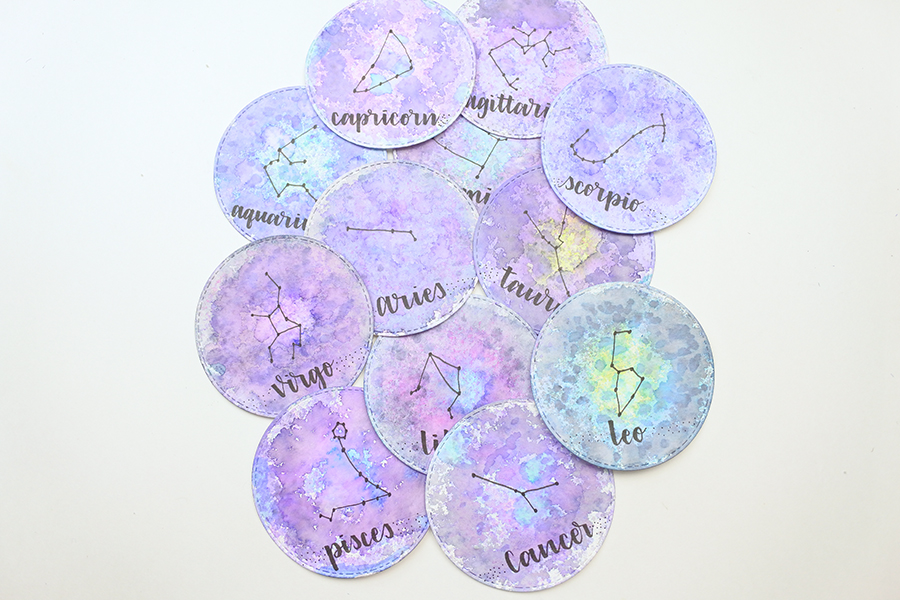 What's your star sign? I am a Scorpio. Renee here with @thediyday and today I'm creating galaxies and zodiac illustrations. This DIY is kid and teacher friendly – and may help generate interests/curiosity in astronomy and astrology.
Supplies
Watercolor Paper
Sponge Dauber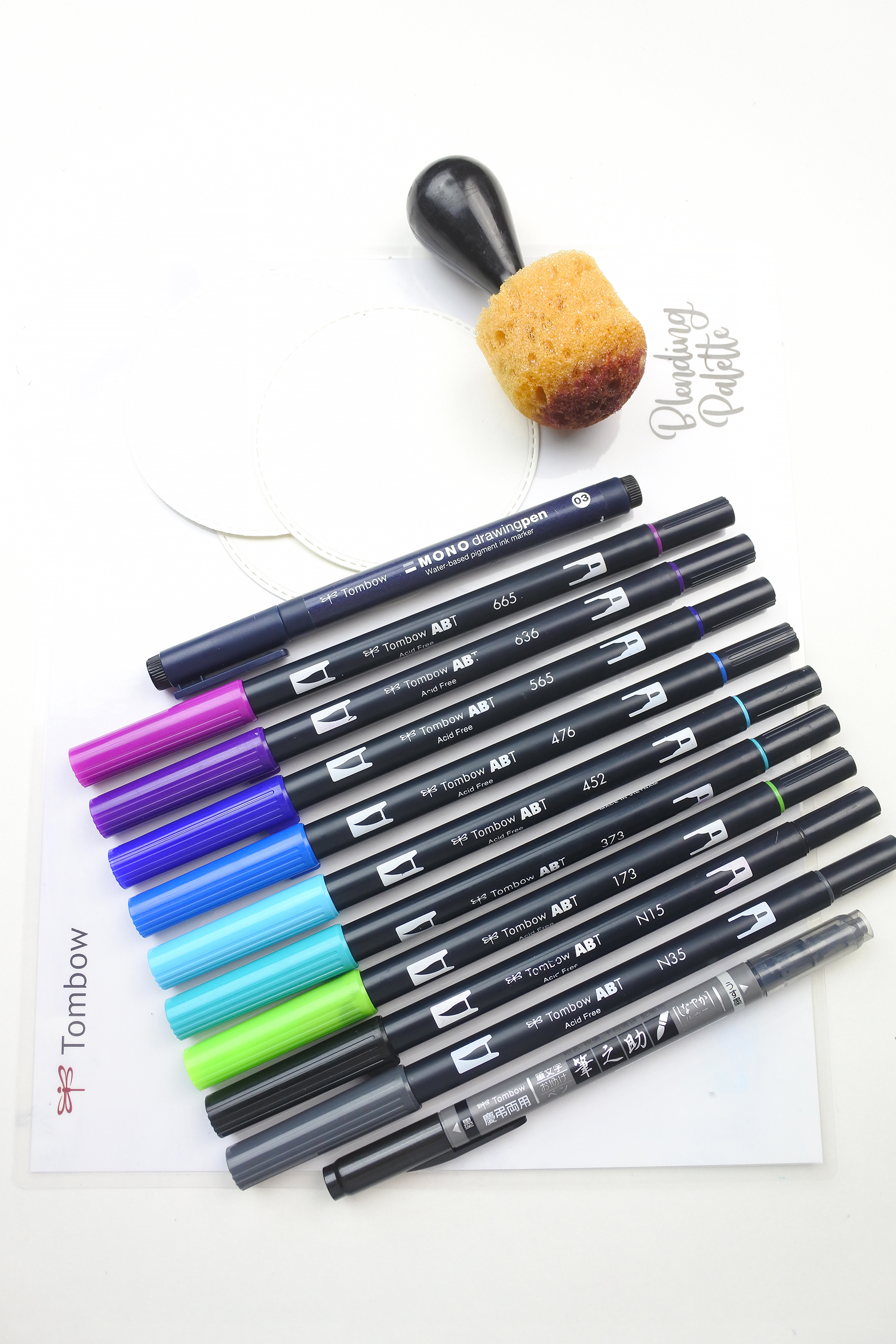 Step One
First, with Tombow Dual Brush Pens, color onto the Tombow XL Blending Palette (or a ceramic plate).  I am using Dual Brush Pens N35, N15, 173, 373, 452, 476, 565, 636, and 665).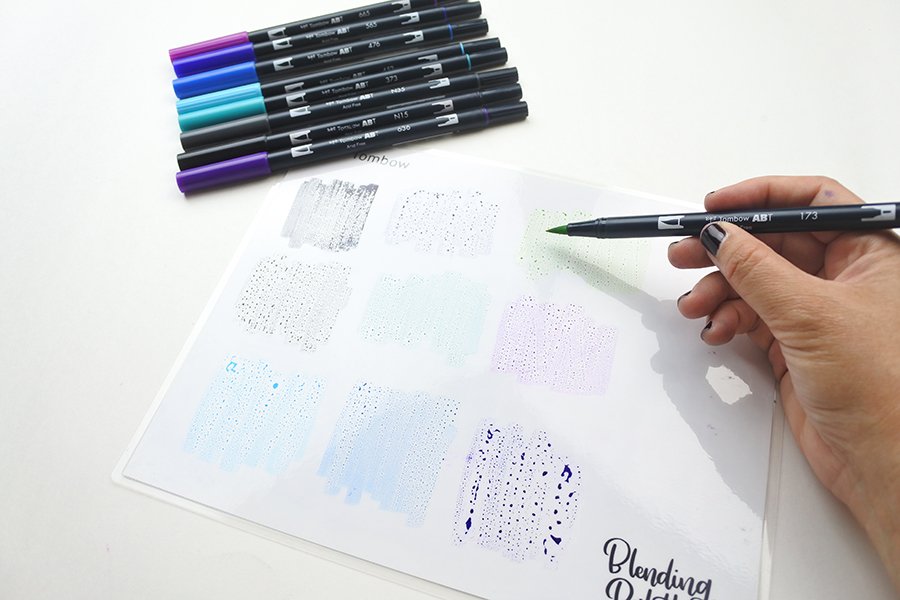 Step Two
For this project, I am using 140 lb cold press watercolor paper.  I highly suggest watercolor paper for this project as lighter weight paper will curl and not hold the color well. Also, I cut my paper into circles with a circle punch (another option, cut out circles with scissors or use a different shape).
Next, it's time to create the galaxies.  Lightly wet the sponge dauber (a basic kitchen sponge provides a similar look) with water, grab a light color off of the Blending Palette, and dab it onto the watercolor paper. Be sure to let the first layer of color dry completely, otherwise the colors will blend together.  Then, grab a slightly darker color off of the palette and dab it right on top. Continue the same process with even a darker color and be sure to let the paper dry completely before moving on.
On a side note, for darker galaxies, use more grey and black along the edges.  Also, for more ideas on creating watercolor backgrounds, click here.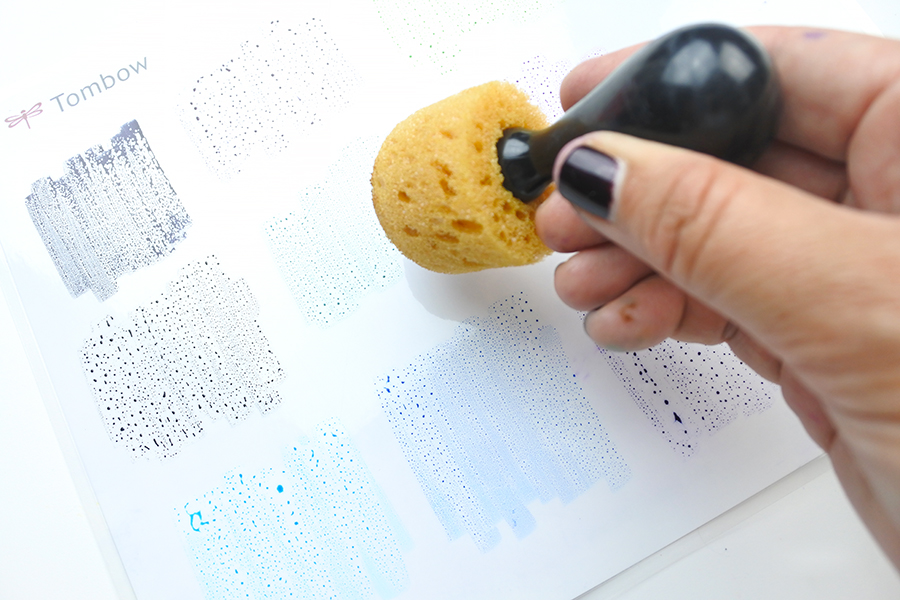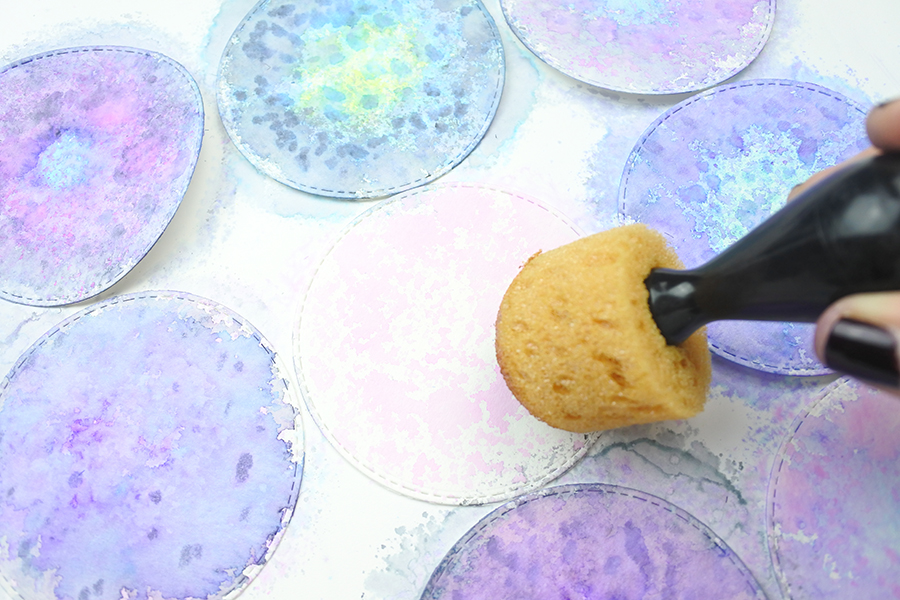 Step Three
Then, find a zodiac constellation diagram online to help with the line drawings.  With a Tombow MONO Drawing Pen (03), draw the constellations onto the watercolor paper.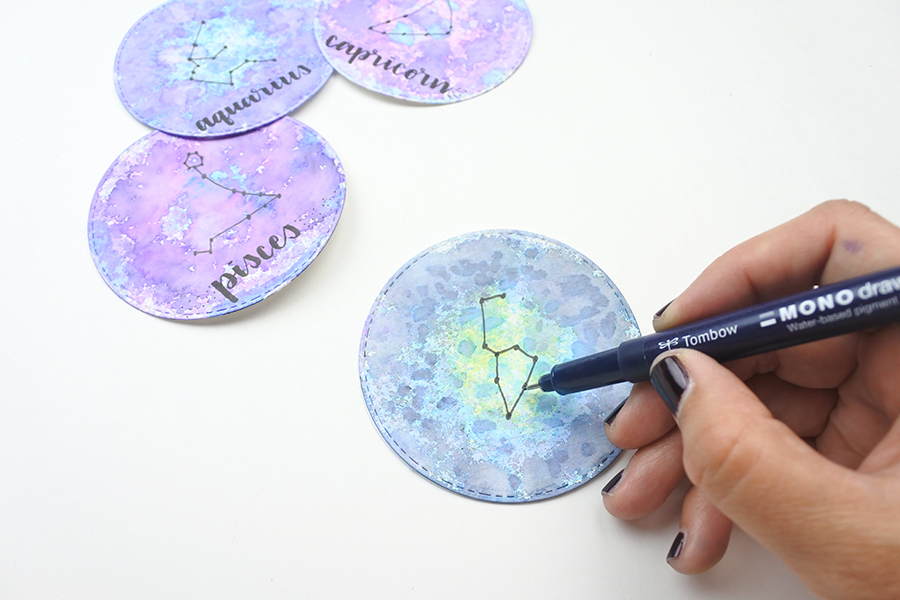 Step Four
Last, with a Tombow Fudenosuke Twin Tip Pen, letter the names of the constellations. If using these as flash cards, letter the zodiac constellation on the back of the watercolor paper. Another option, use these creations as gift tags. Add a hole punch to the upper portion of the circle, add some ribbon or twine, and attach it to a gift.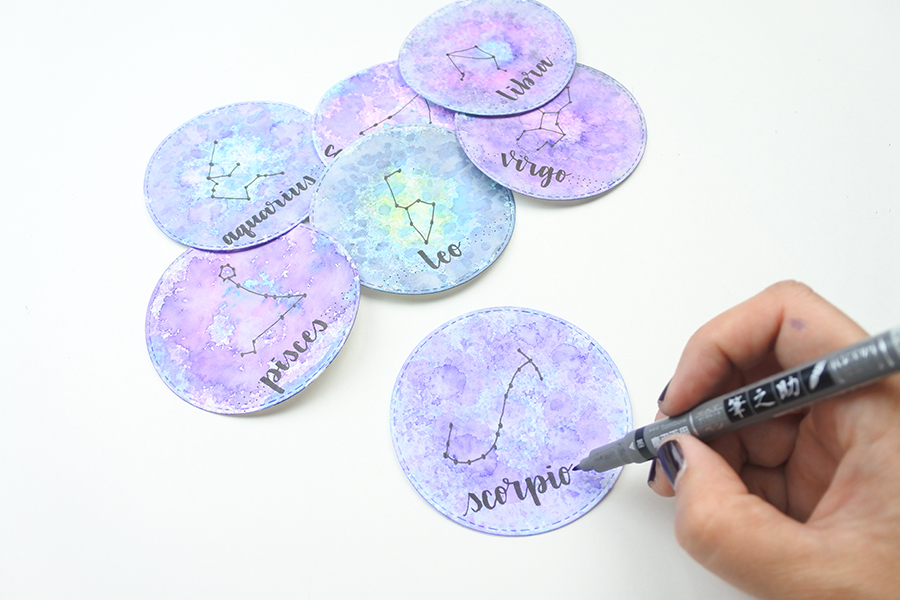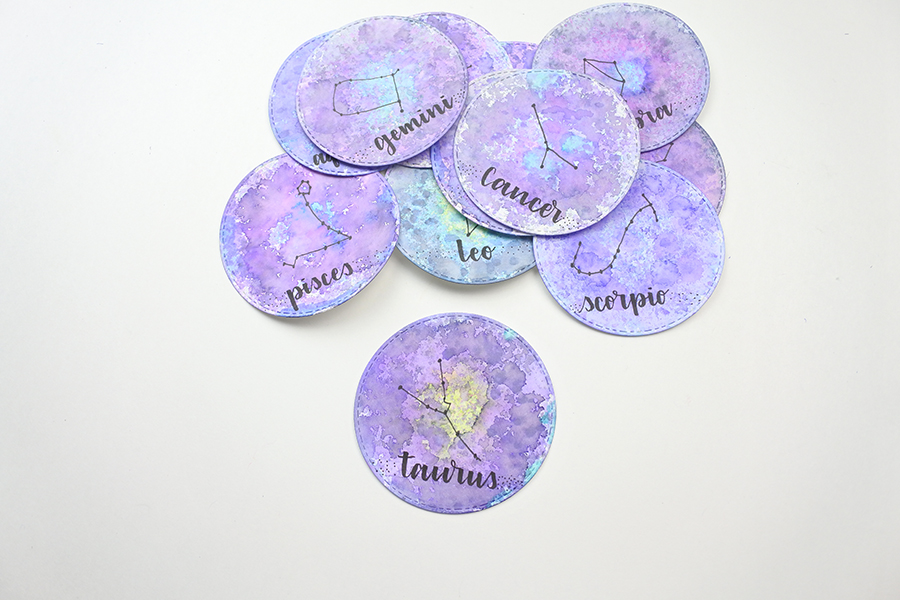 Thank you for following along with the galaxies and zodiac illustrations tutorial.  Have a wonderful time observing the night sky!
Renee Day