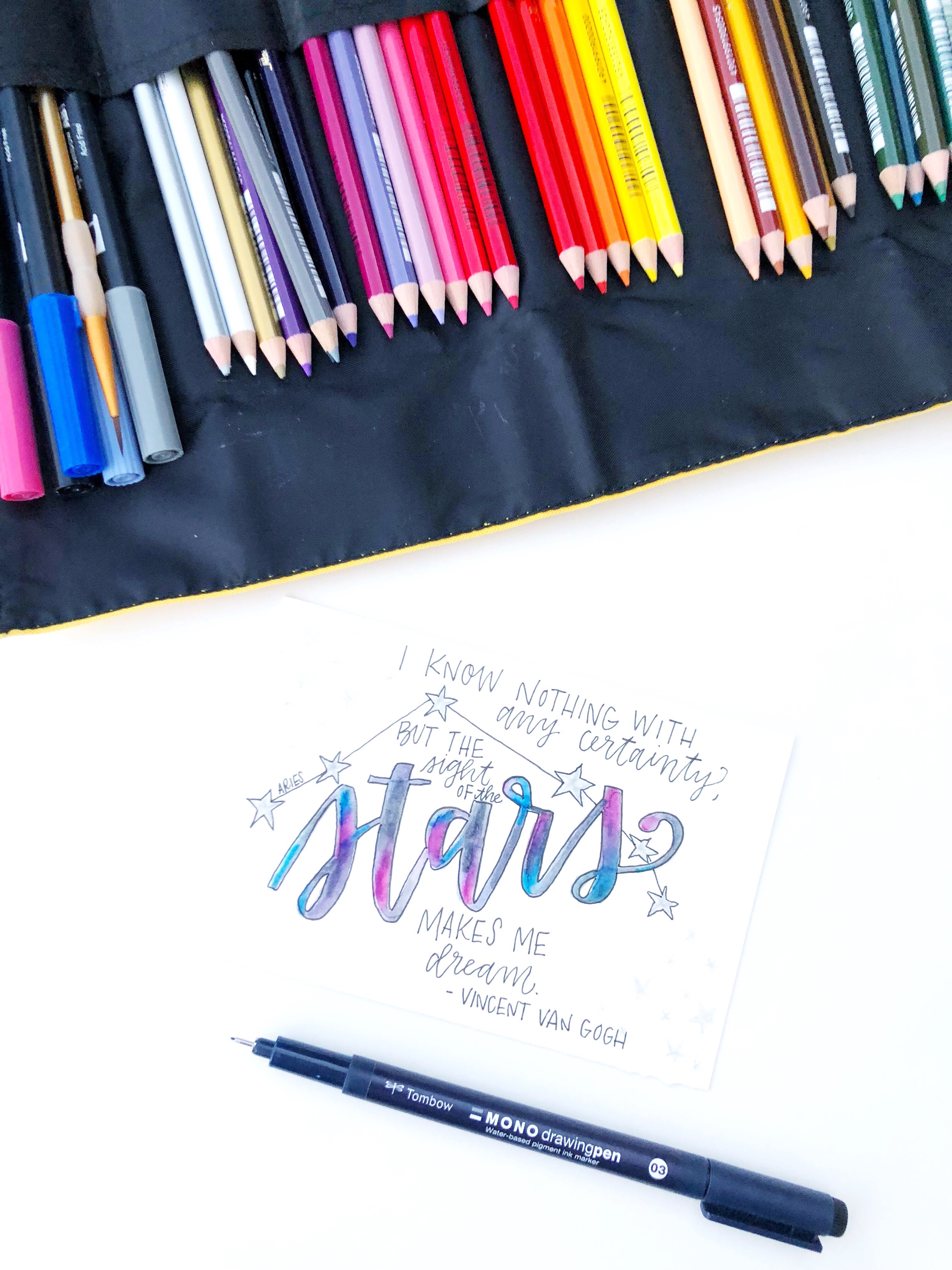 It's Lauren from Renmade Calligraphy and Zodiac signs are so fun and popular right now, so I am super excited to show you how to create a fun hand lettered quote inspired by your astrological sign. What is your sign? I'm an Aries!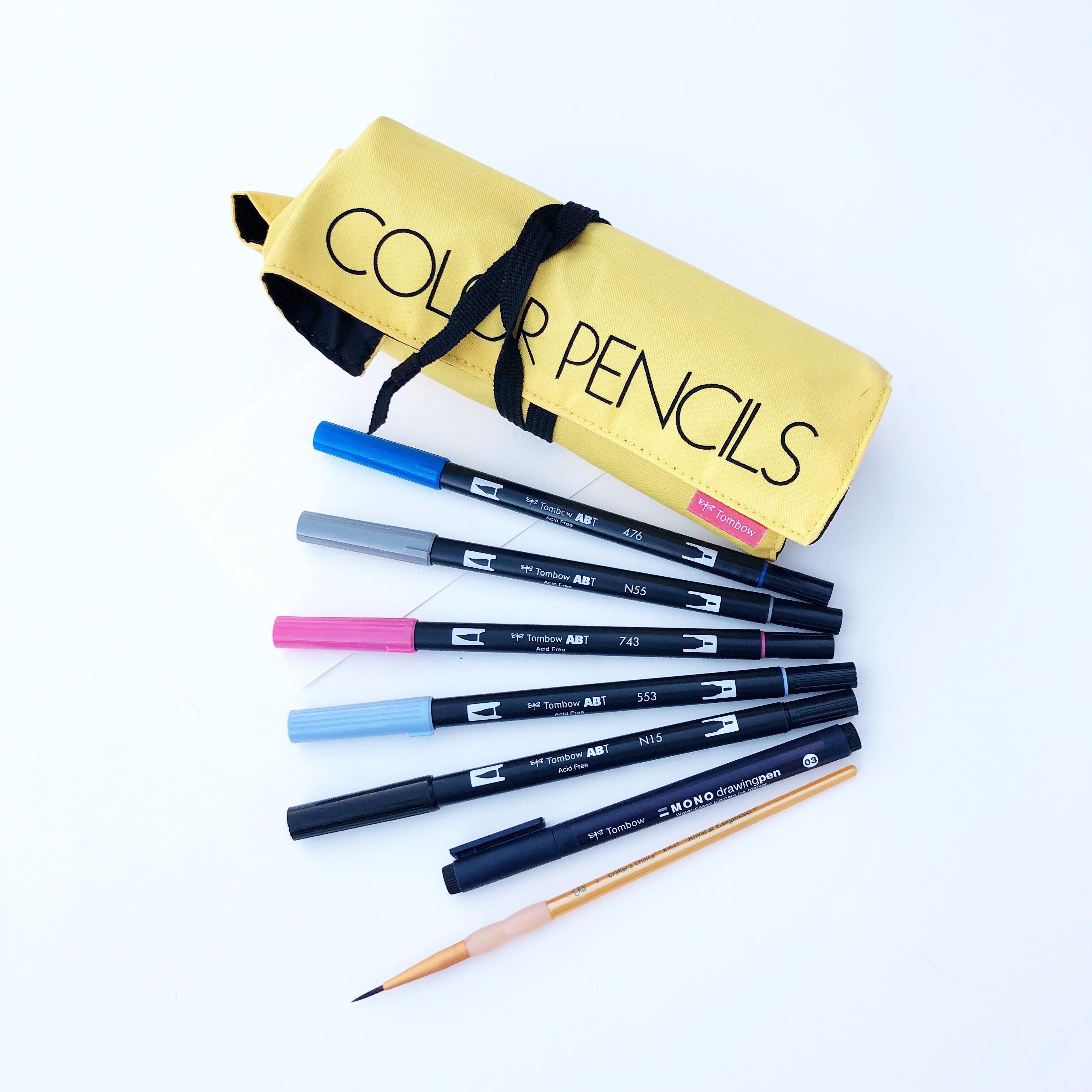 WHAT YOU'LL NEED:
4 x 6 watercolor paper
Watercolor paint brush and water
1. PICK A QUOTE & ASTROLOGICAL SIGN
Start by finding a quote that fits well with your astrological sign. Choose one word to emphasize in the quote and figure out the symbol or constellation for the sign of your choice. Obviously mine was Aries and I picked a fun quote by Vincent Van Gogh to letter.
2. ADD STARRY BACKGROUND TO CORNERS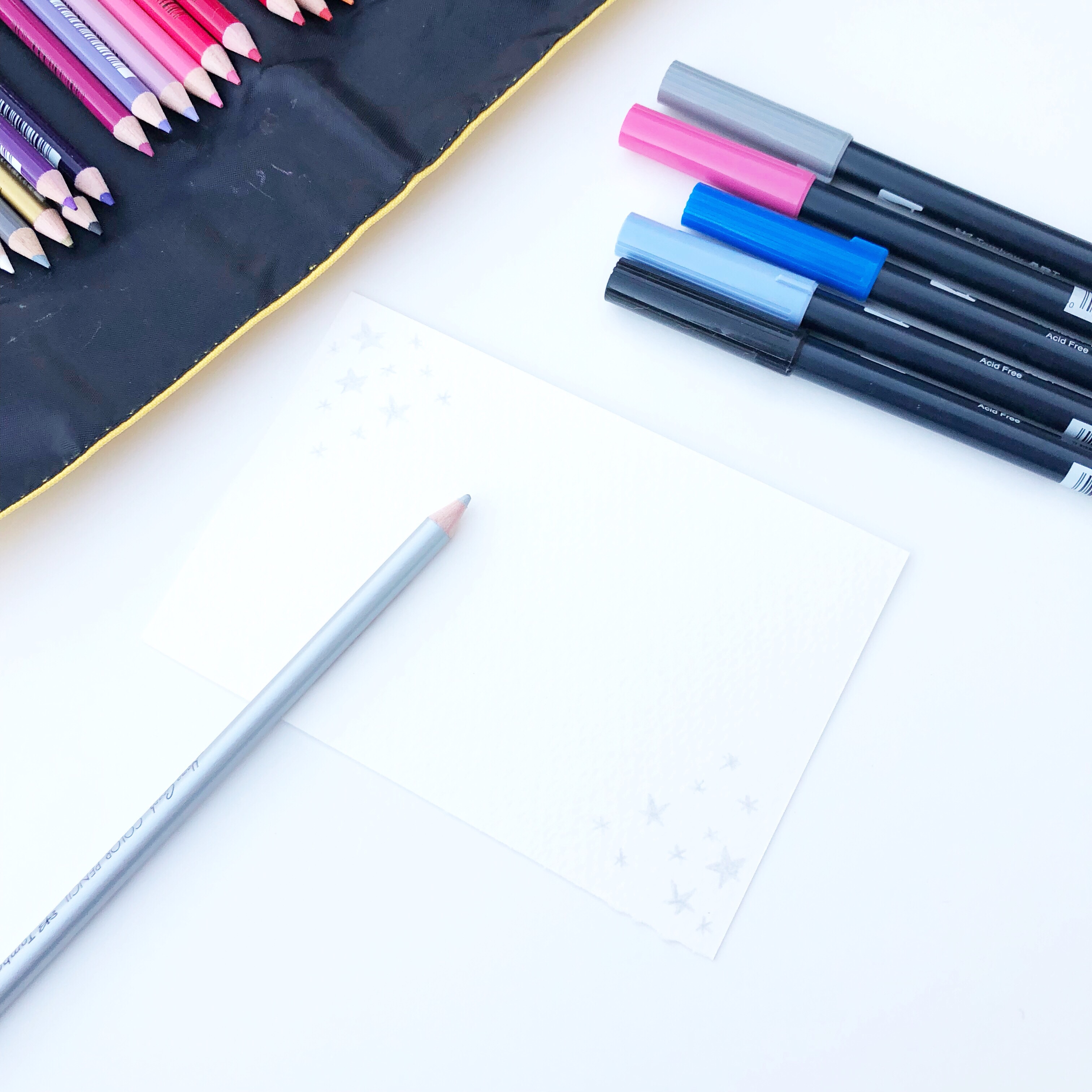 Using the silver 1500 Series Colored Pencil, create a small star pattern on two diagonal corners.
3. GALAXY LETTERING FOR AN IMPORTANT WORD IN THE QUOTE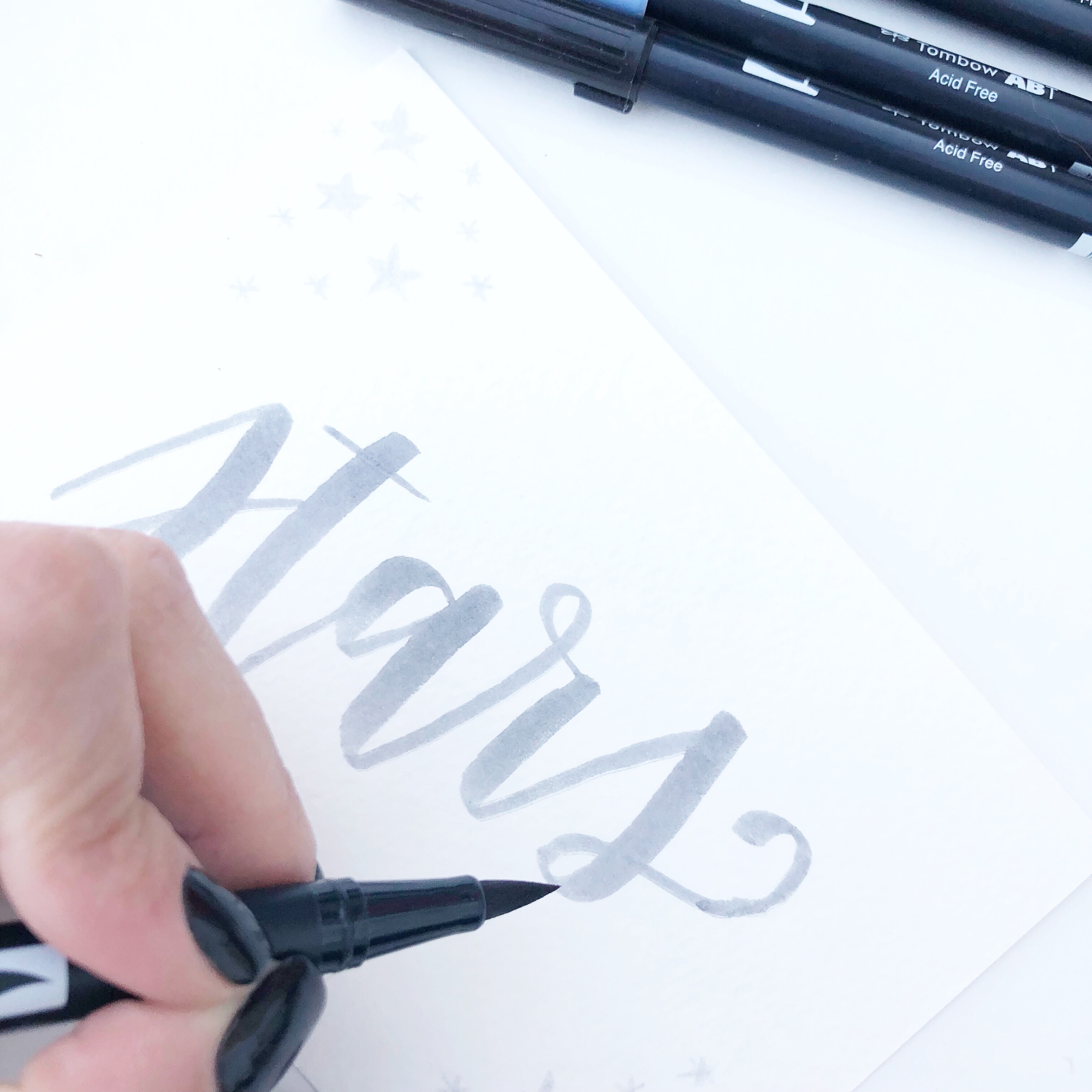 Letter an important word of the quote using a gray Dual Brush Pen.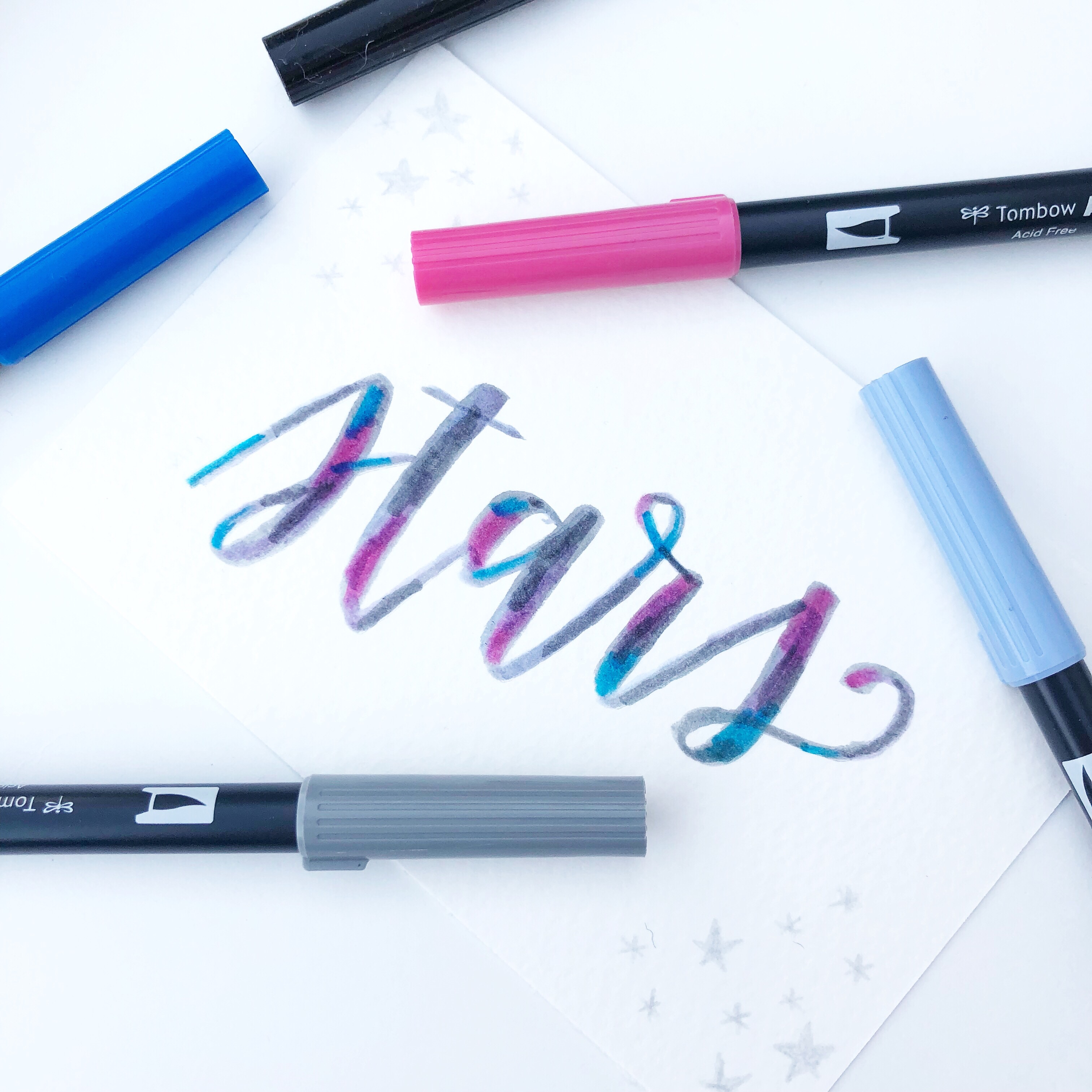 Add different colors of Dual Brush Pens to the gray lettering to make it look more like a galaxy.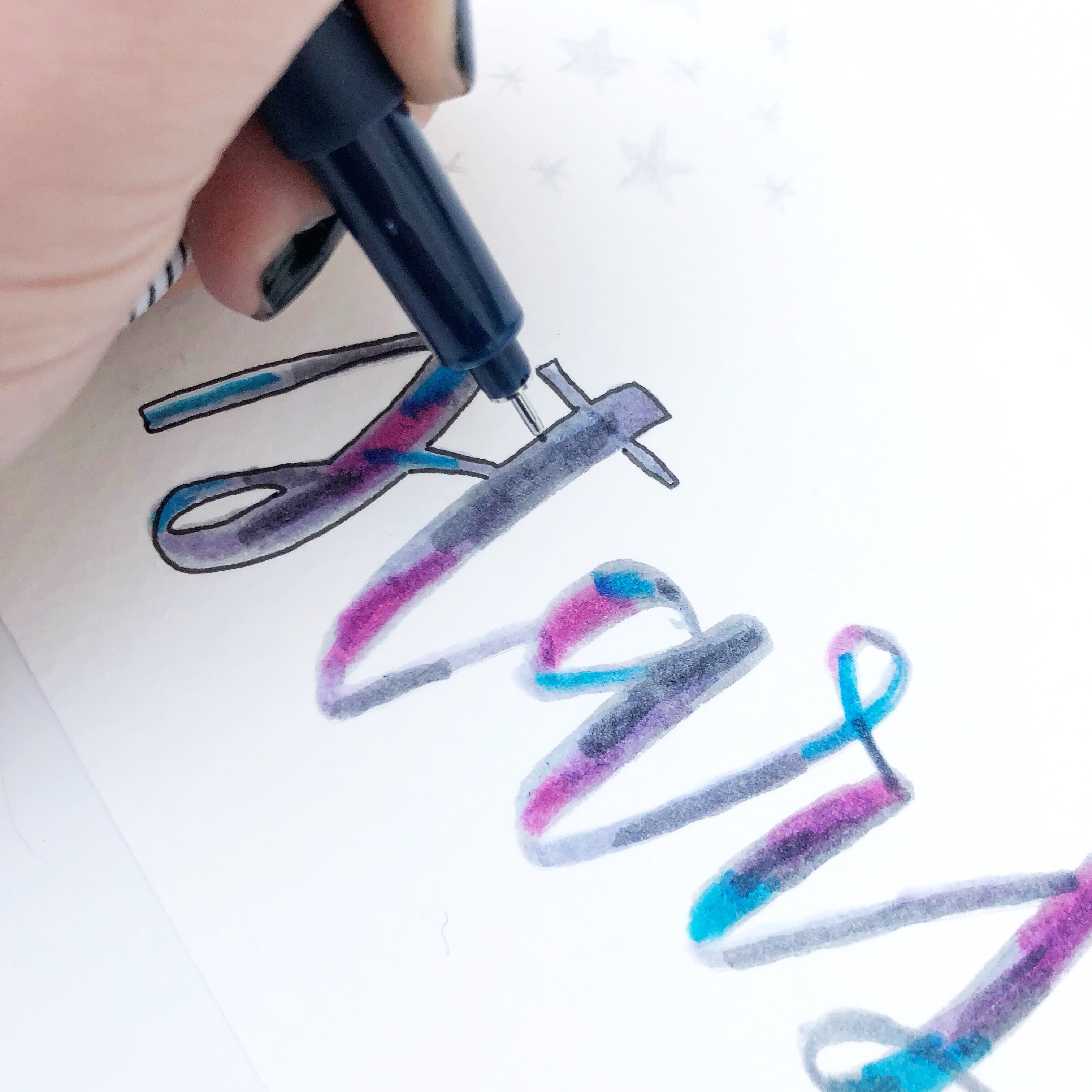 Outline the lettering with a Tombow MONO Drawing Pen.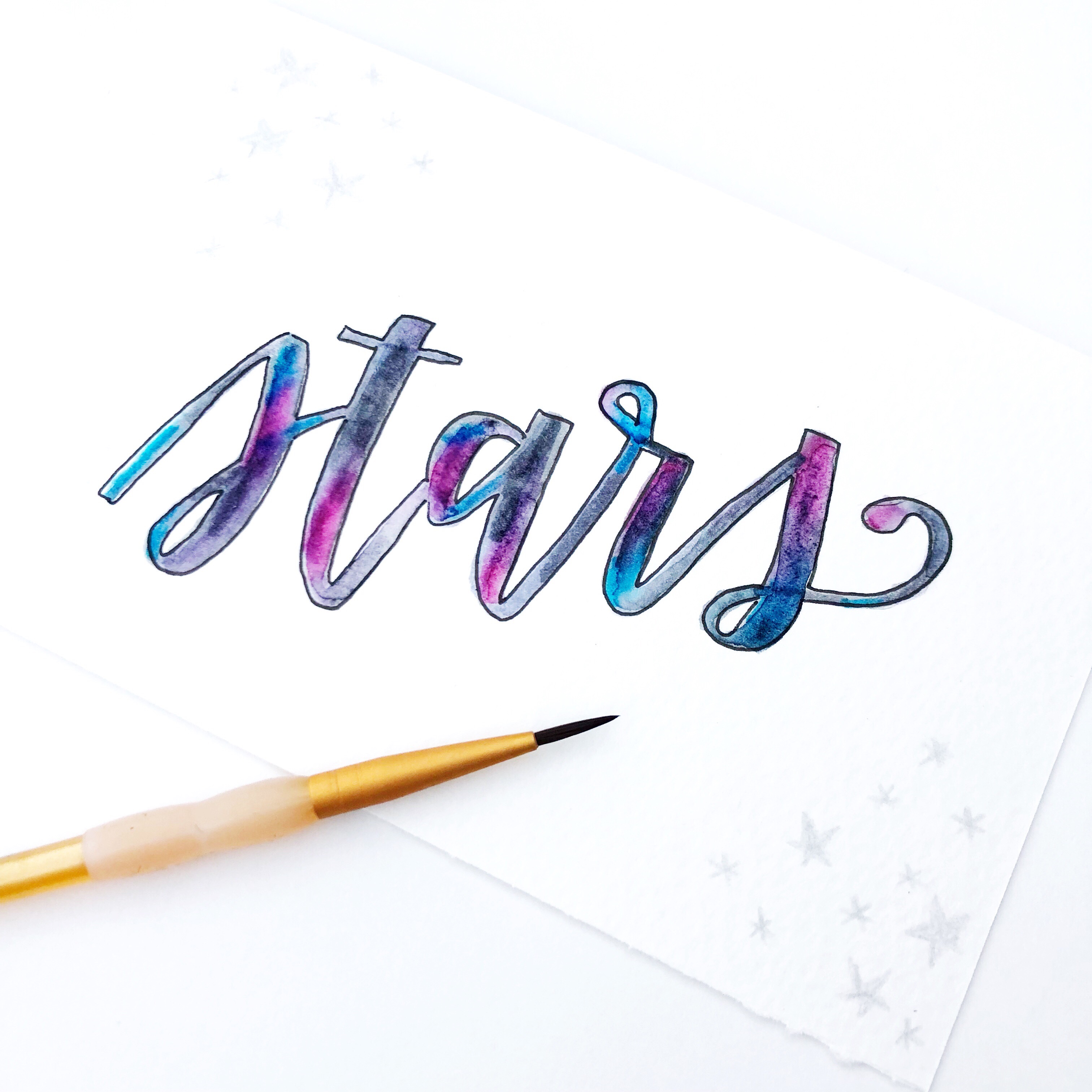 Use a water color brush and a little water to blend the colors more together. Now the lettering is resembling a night sky or galaxy.
4. DRAW IN THE ASTROLOGICAL CONSTELLATION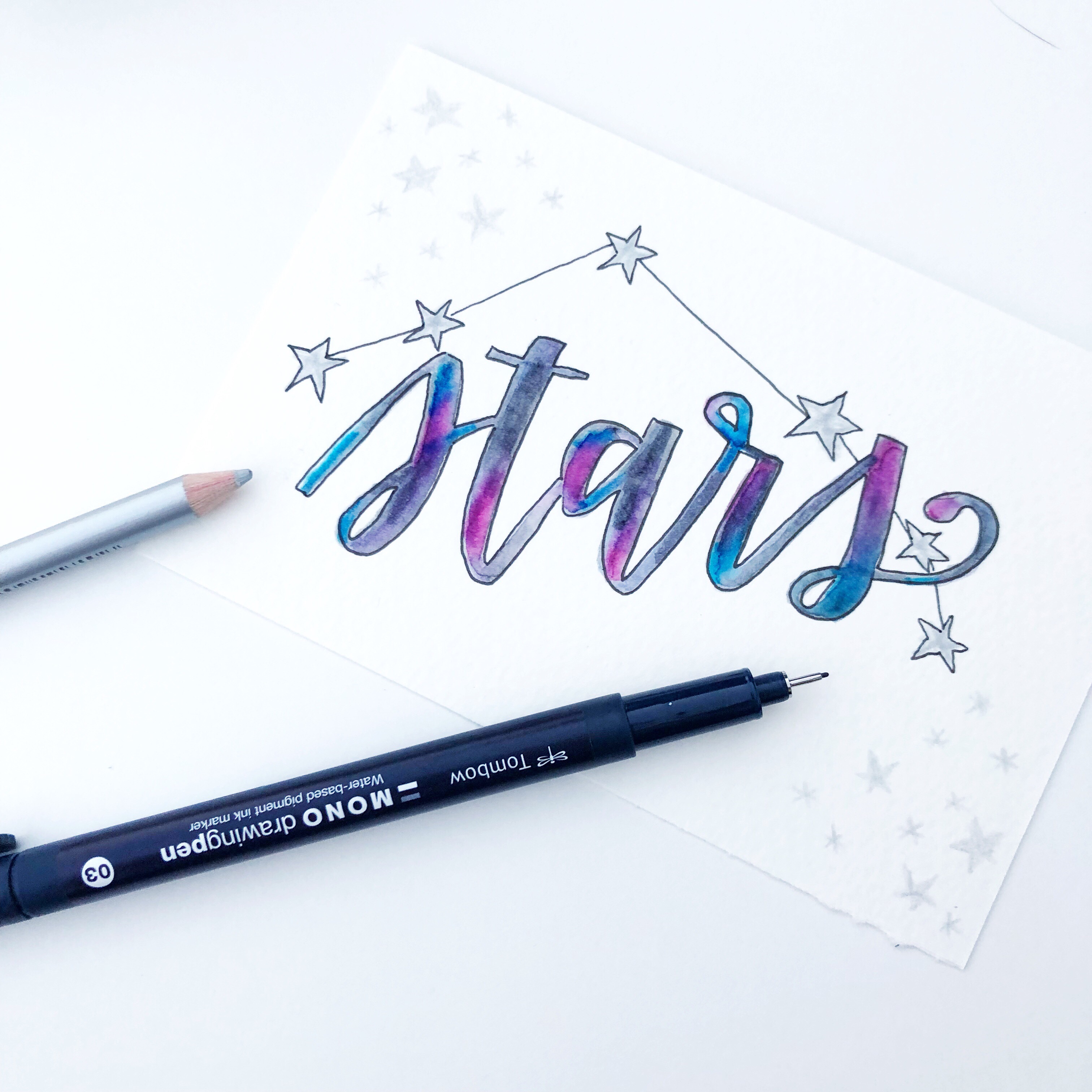 Using a silver 1500 Series Colored Pencil, create stars within the lettering, then outline them and connect them into the constellation for your astrological sign using the Tombow MONO Drawing Pen.
5. LETTER IN THE REST OF THE QUOTE
Letter the rest of the quote around the bigger lettering using a Tombow MONO Drawing Pen. You can even jot in the sign you are depicting,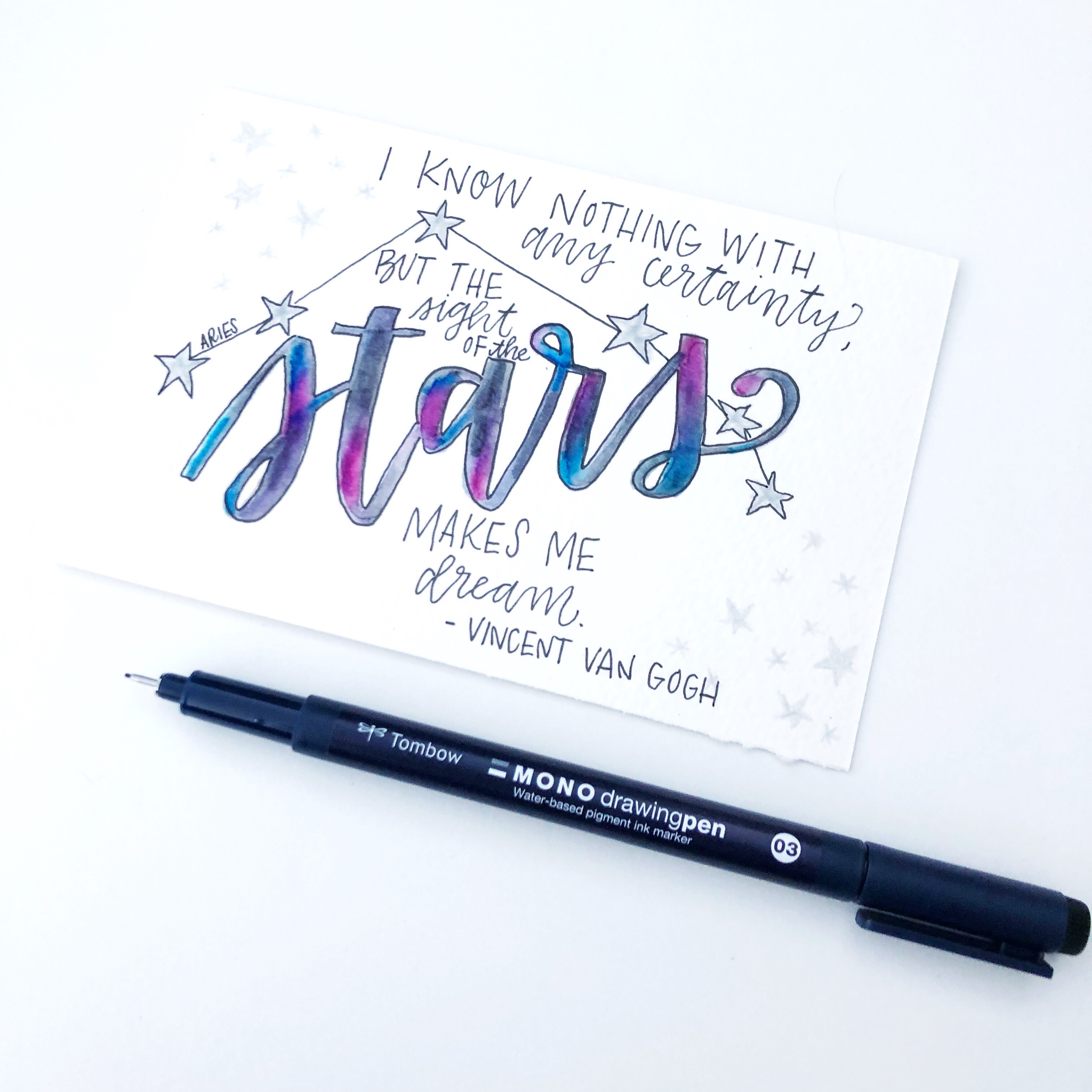 After that, your project is ready to post or frame. For more information about Tombow Products check out TombowUSA.com.
Happy Lettering!
Lauren Fitzmaurice