Good morning y'all!  Beth from @creativelybeth with a modern color palette to celebrate Thanksgiving.  Follow along below to see how I created these hand-lettered fun fall foliage place cards!  Bright yellow, green, red and orange get a pop of boldness by adding purple, blue and burgundy!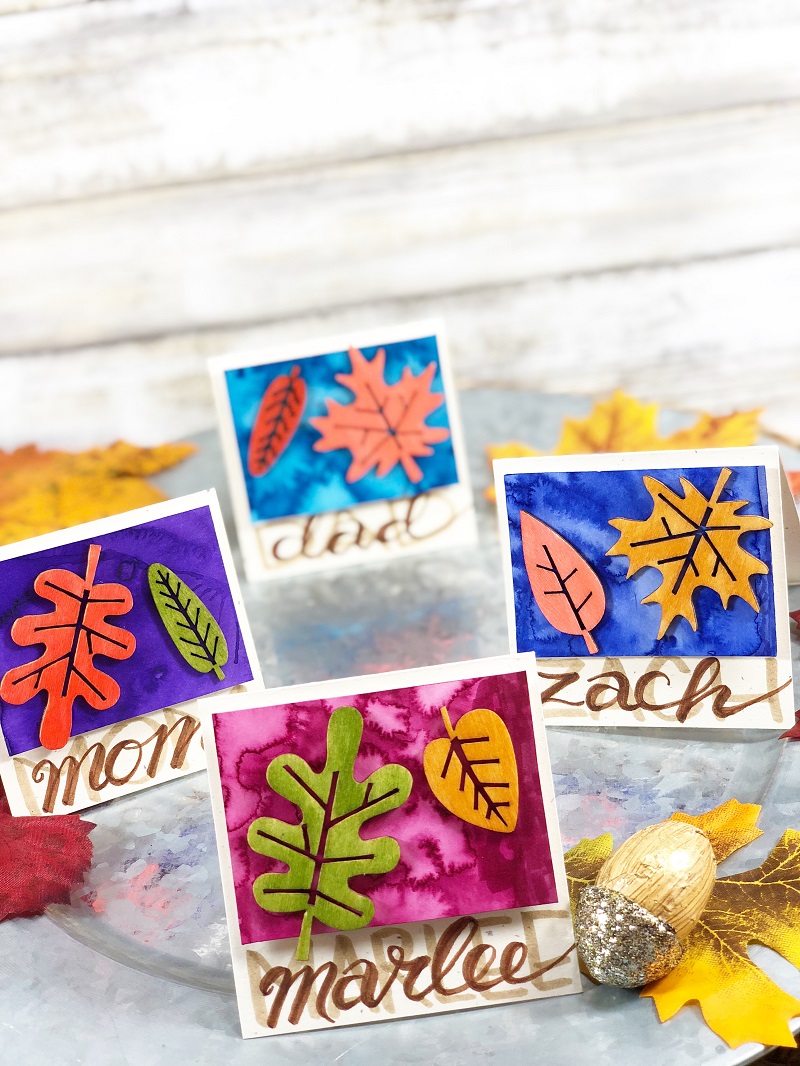 Here's what you will need to make hand-lettered fun fall foliage place cards:
Tombow Dual Brush Pens – 528, 126, 925, 636, 993, 905, 757, 873, 565 and 992
Unfinished wooden leaf assortment
Cardstock – tan and white
Paper trimmer
Water brush
Step One:
Let's create a color palette!  I started out with the bright traditional colors of Fall and added the deep jewel tones to give my place cards a modern twist.  Mix and match and don't be afraid to be BOLD!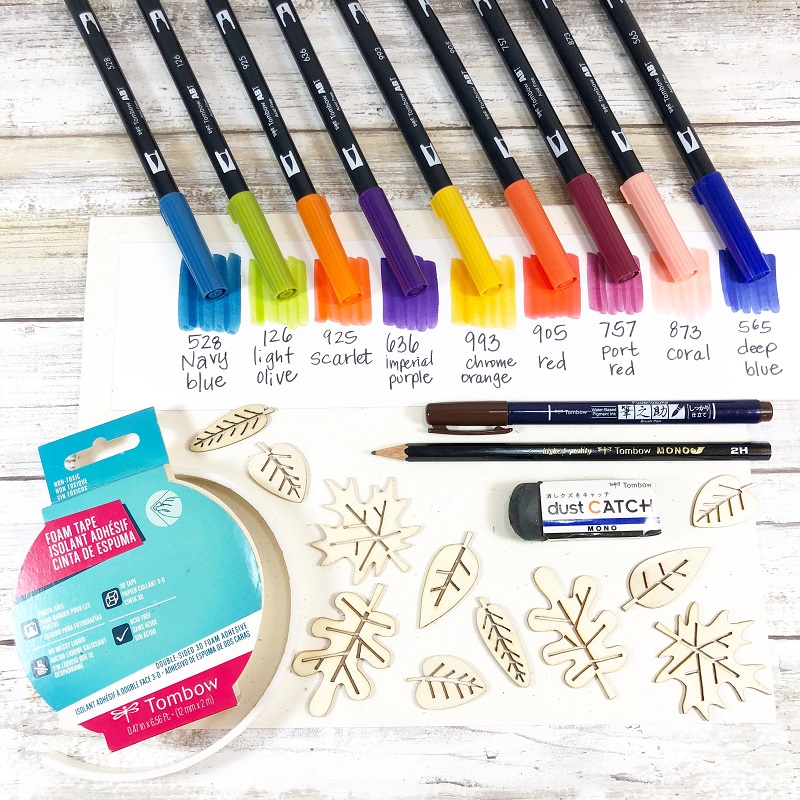 Step Two:
Trim tan cardstock to 3″ by 6″ rectangles and fold each one in half.  Create rectangles of color on white cardstock with Dual Brush Pens 565, 636, 528 and 757.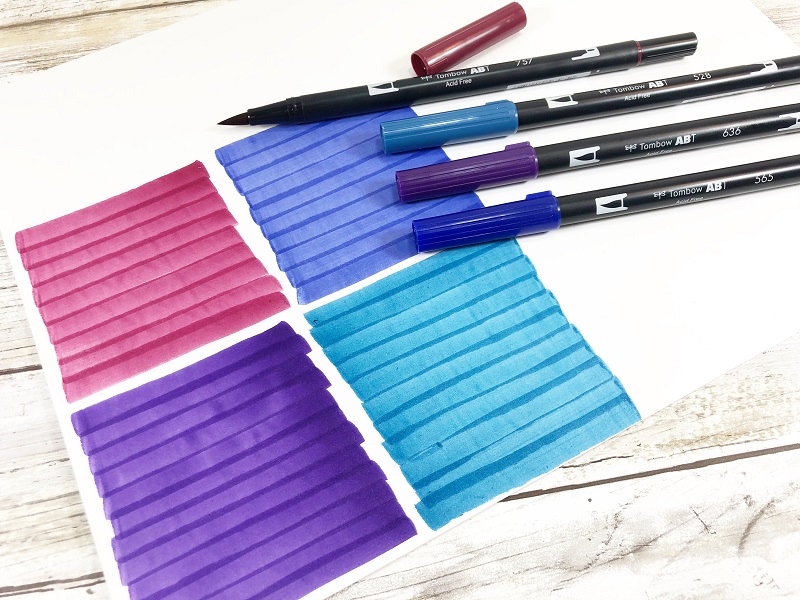 Step Three:
Create a dreamy watercolor effect using a water brush.  Set aside to dry.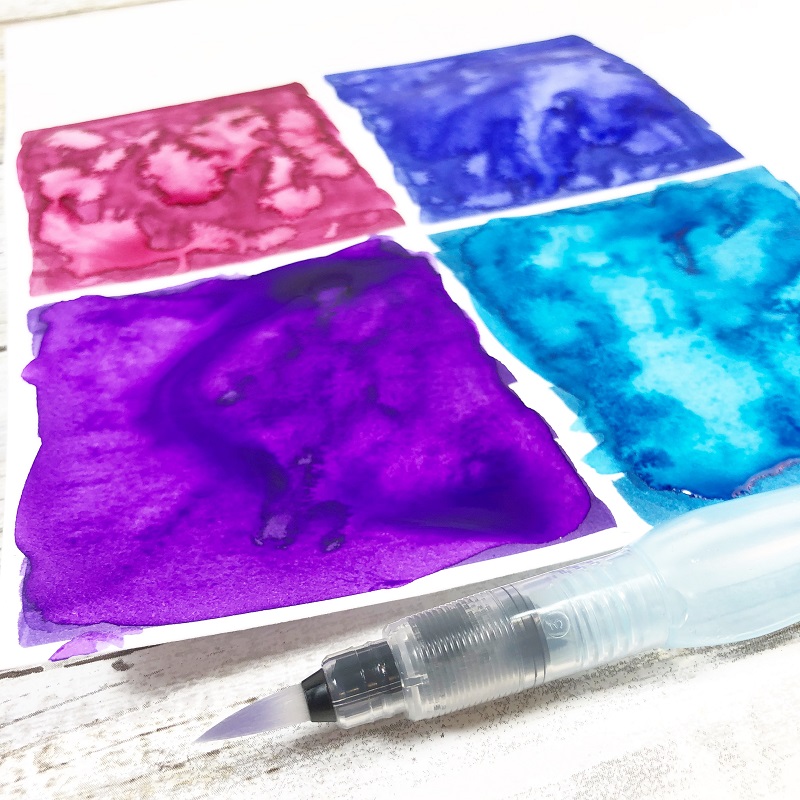 Step Four:
Trim watercolor rectangles to 2 3/4″ by 2″.  Apply Tombow Foam Tape to the back of each rectangle and attach to folded place card to create dimension.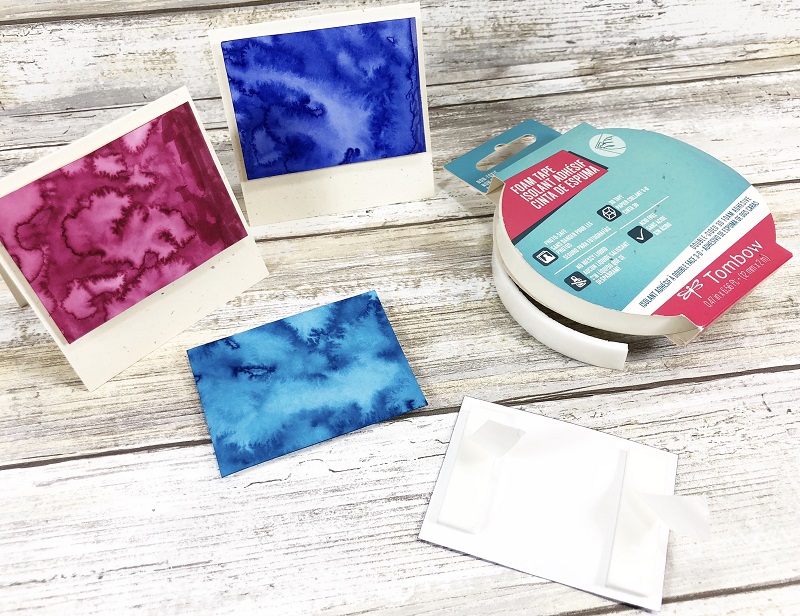 Step Five:
Color unfinished wooden leaves with Dual Brush Pens, using the side of the brush tip.  Then attach them to the place cards with MONO Multi XL Liquid Glue.  Set aside to dry.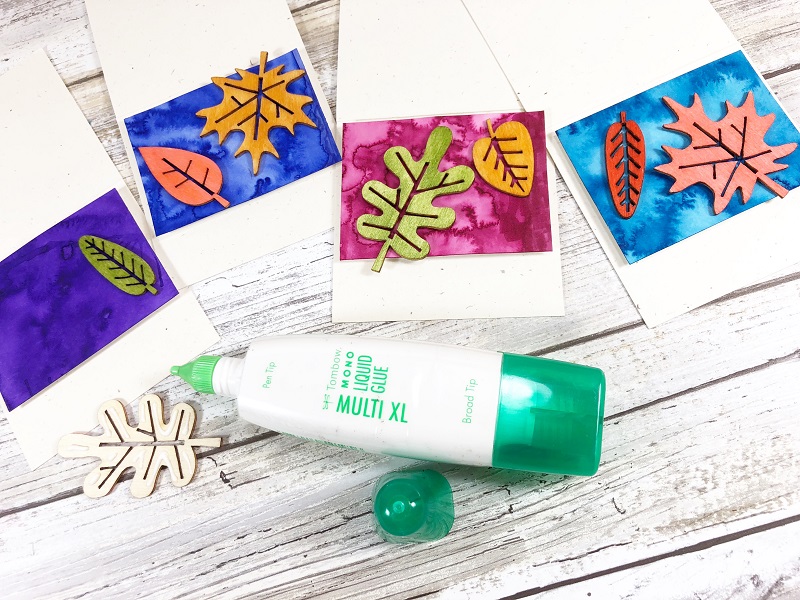 Step Six:
Print the names onto the place cards with Dual Brush Pen 992 in bold block lettering.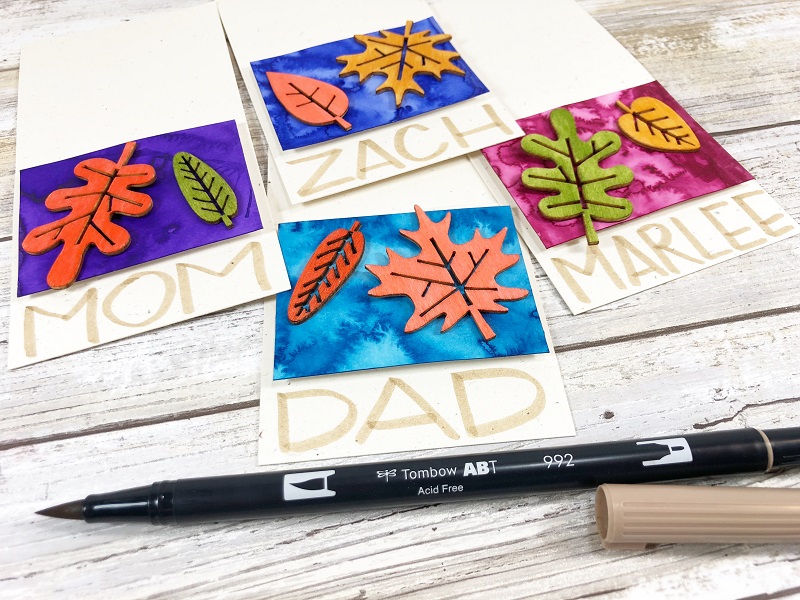 Step Seven:
Layer a modern calligraphy style hand-lettered name with the brown Fudenosuke Colors Brush Pen.  The hard tip is perfect for the beginning letterer – give it a try!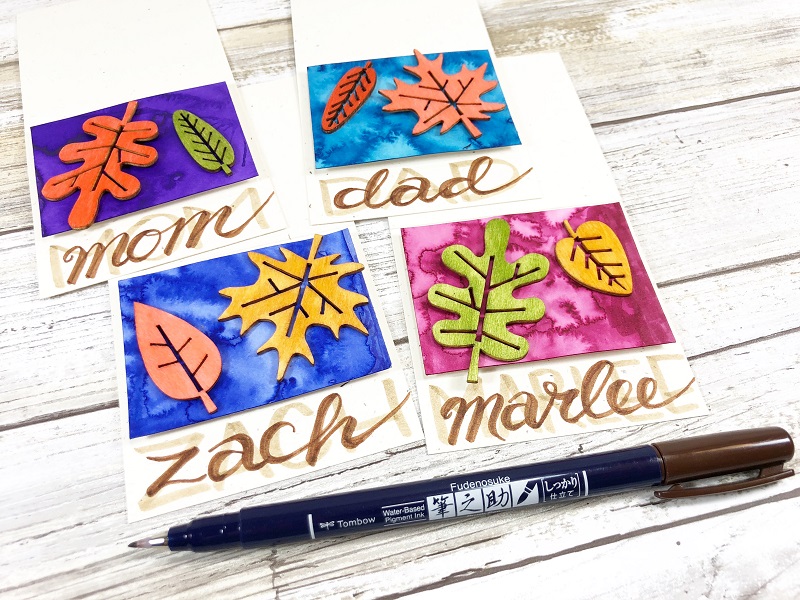 Here is an up close photo, so you can see all of the details.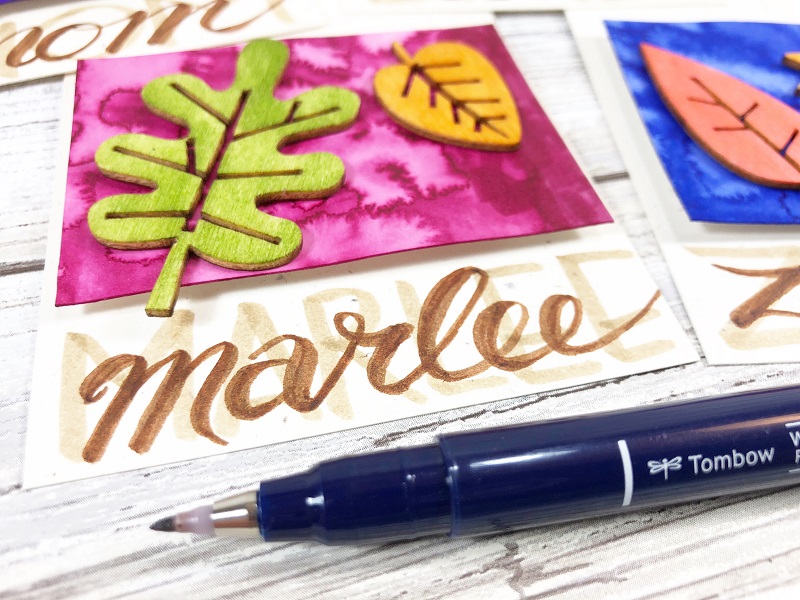 I hope you will use my hand-lettered fun fall foliage place cards as a jumping off point to experiment with color and showcase YOUR @tombowusa creativity!
Thanks for stopping by and Happy Thanksgiving!
Creatively, Beth