Hi happy mail friends! Dani from PopFizzPaper here sharing a pretty fall colors pocket letter. I think navy and gold are lovely fall colors, and with a touch of pretty pink, it's even better. If you'd like to see a process video, I have one at the bottom of this post. Let's get started!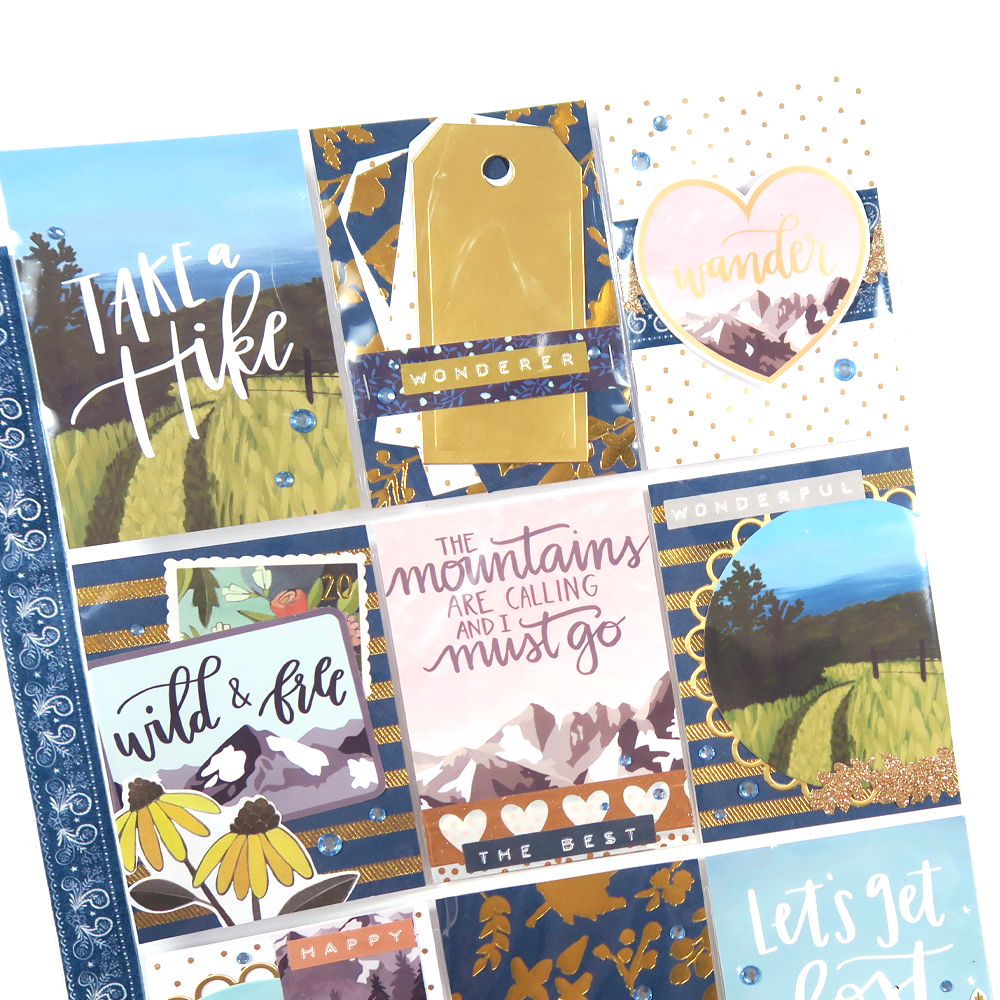 SUPPLIES:
Pocket letter page
Scrapbook papers
Washi tape
Paper trimmer or scissors
Embellishments like stickers, diecuts, gems, etc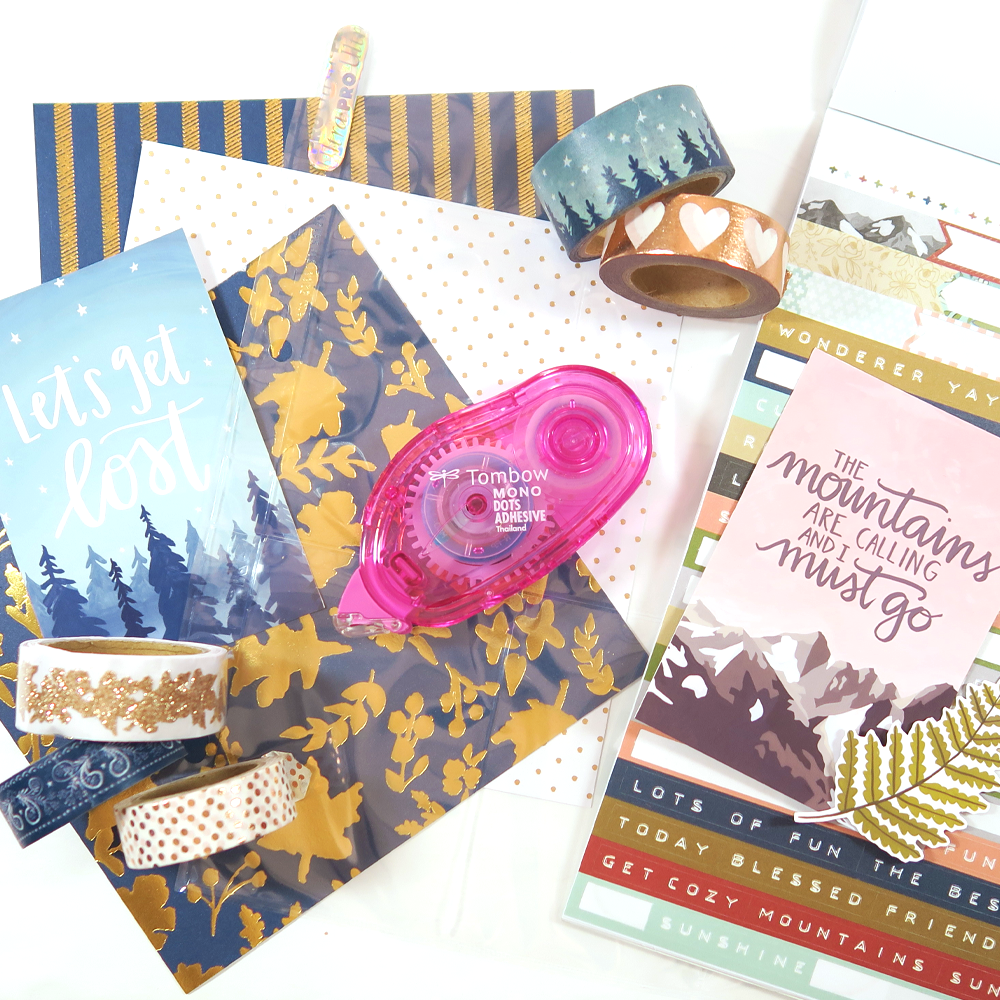 STEP ONE:
To begin, cut down scrapbook papers to 2.5″x3.5″ so that they will fit into the pocket letter page slots. You will need 9 cards for your pocket letter. Once you have your cards, start decorating them! I like to add layers of washi tape, stickers, and diecuts.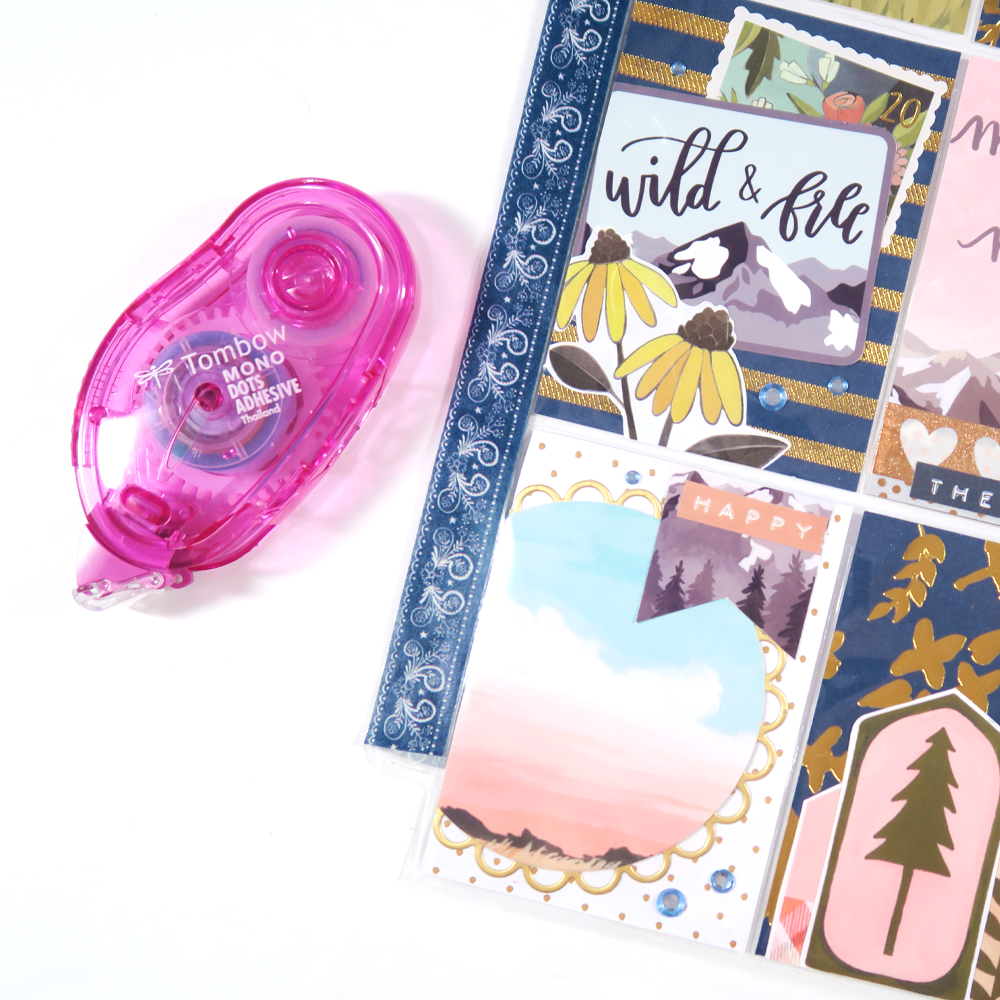 STEP TWO:
Continue layering elements on your cards until all 9 are decorated. Use the Tombow Foam Tape to pop up a diecut or two to give your pocket letter some extra dimension. Finally, add some sparkly gem stickers to finish off your cards. Slide all the cards into the pockets of your page, fill the backs of the pockets with goodies for your penpal, and you're done!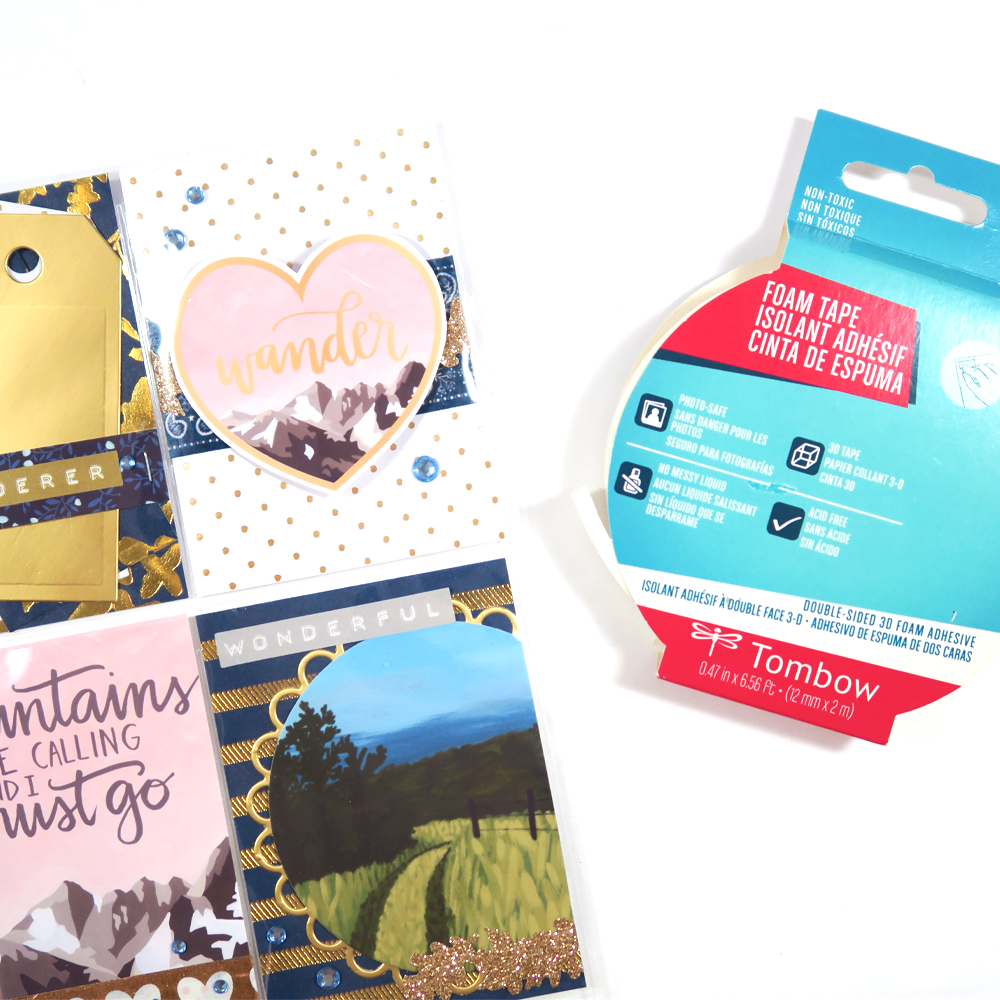 Thank you so much for following along with my fall colors pocket letter tutorial today! You can see the process video for this project below. For more pocket letter inspiration, check out this spooky sparkly one by Jennie and this adorable one by Serena. See you next time!