Hello everyone, Adrienne from Studio 80 Design to show you how to create a travel journal spread in your dot grid notebook with the help of Clique Kits! They have amazing stationery, stamps, and stickers to add that extra design to your notebooks! Let's get started!
Materials you'll need:
Dot Grid Notebook
Ink Pad
Ruler
Picture from recent travel destination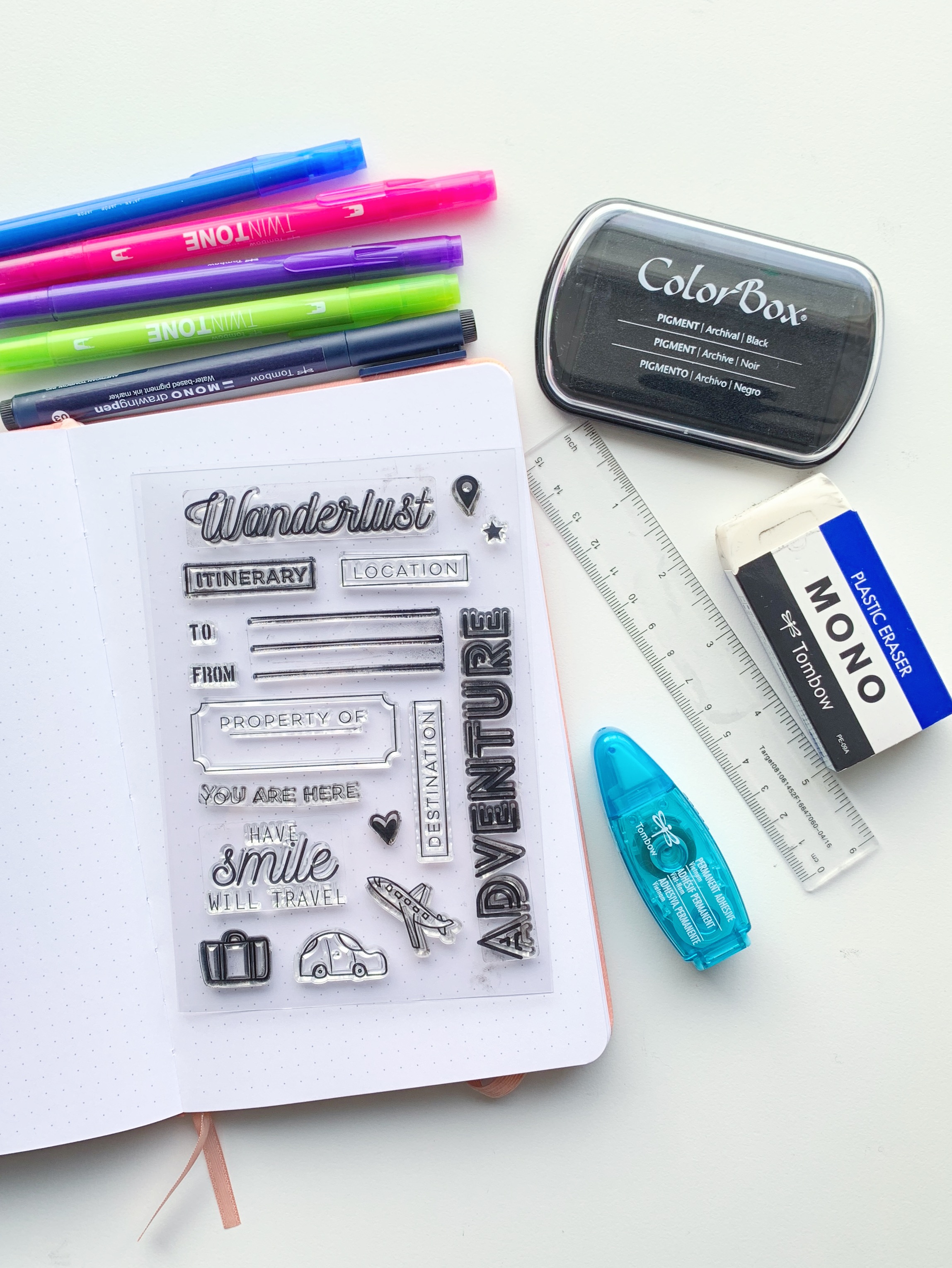 Step 1
In your dot grid notebook, use your TwinTone Markers to draw bright colored lines at the top and bottom of your notebook. Use a ruler for precision!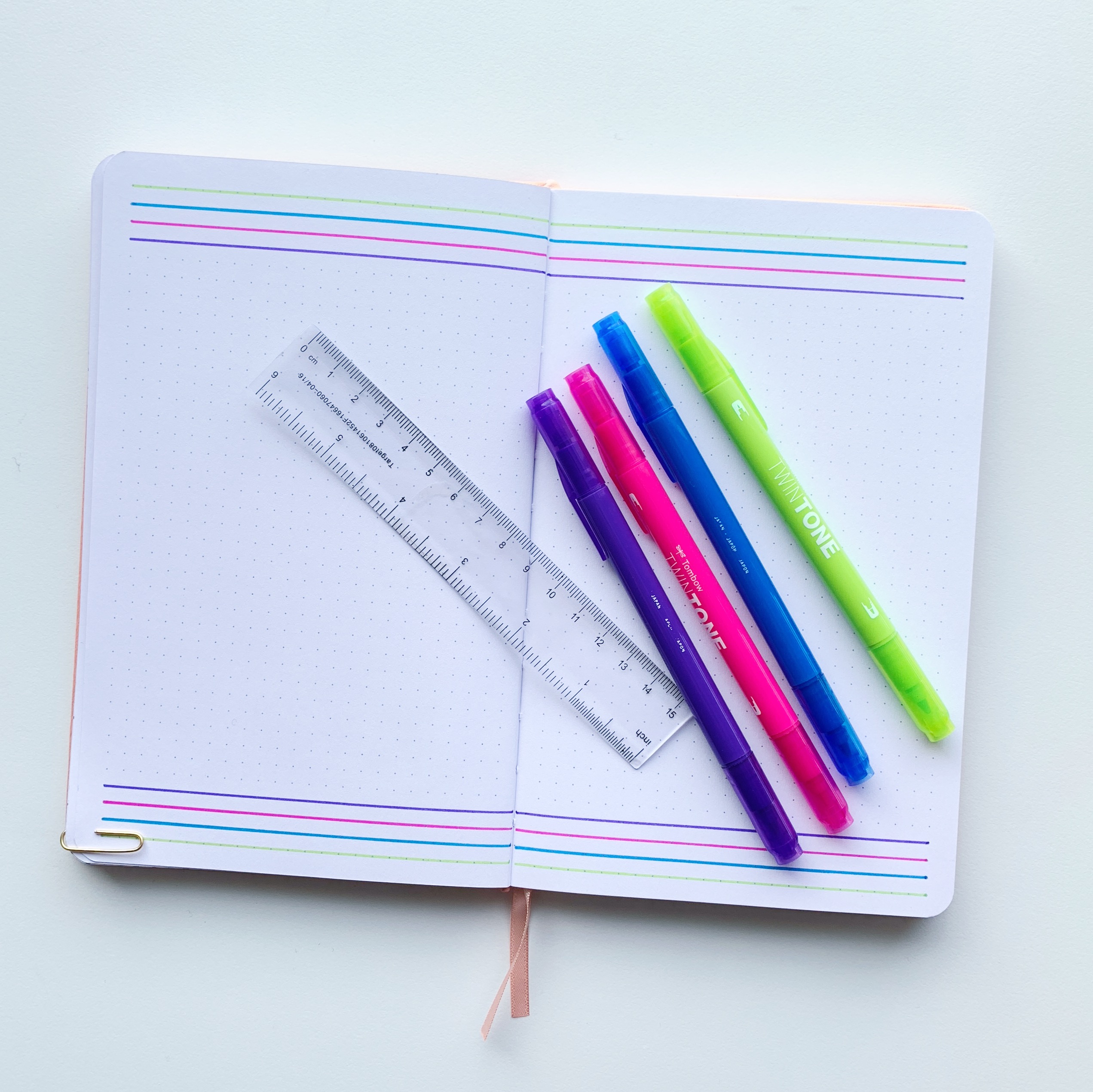 Step 2
Choose the stamps from the Clique Kits Travel Collection you want to use in your spread. Add some ink and stamp them around the outside borders of your pages.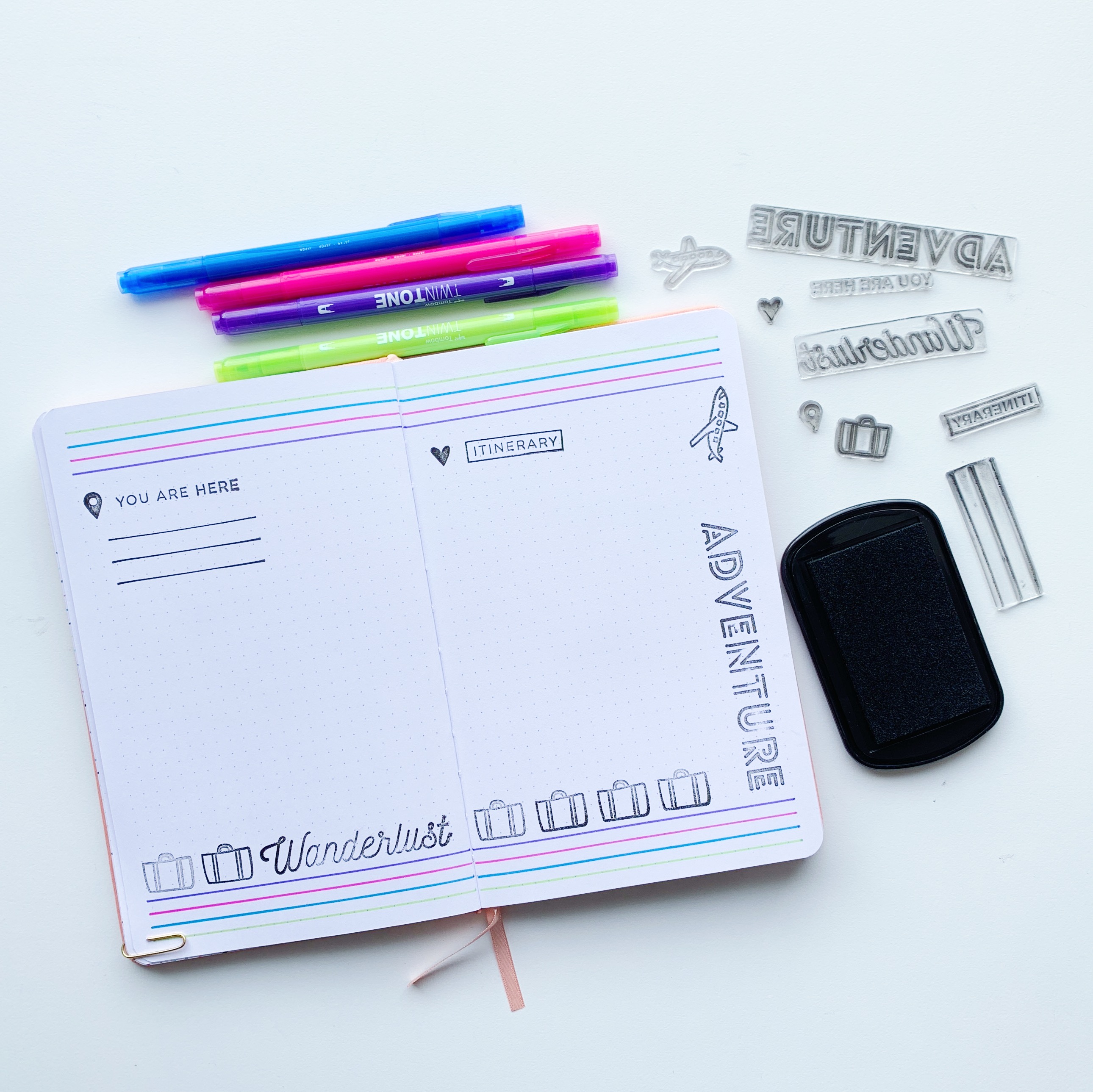 Step 3
Add in monoline details with your MONO Drawing Pen 03! It's fun to add in tiny details to your stamps to make it uniquely yours and customize it just the way you want it.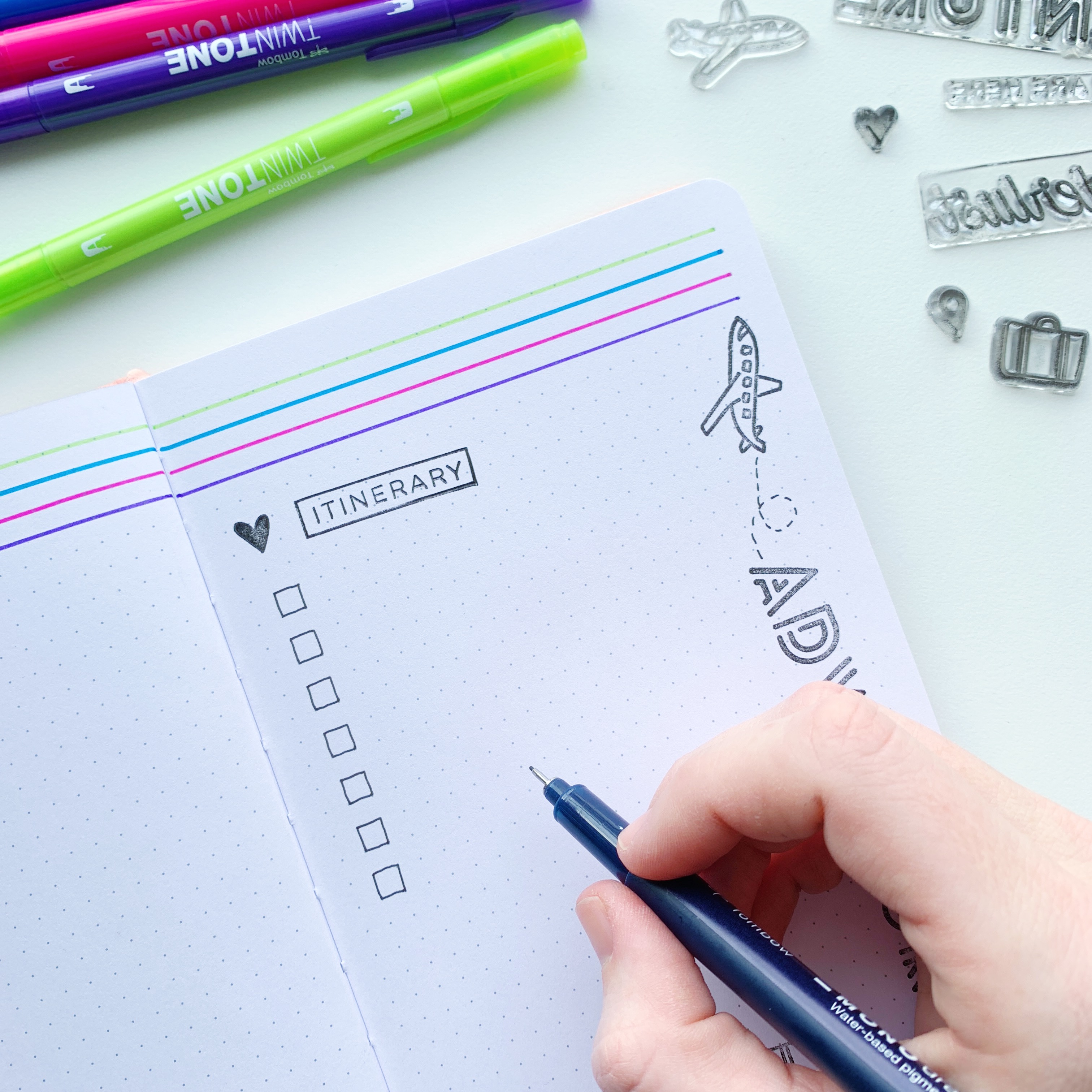 Step 4
Write in all the details from your trip with your MONO Drawing Pen, like your destination, itinerary, what you enjoyed about your stay.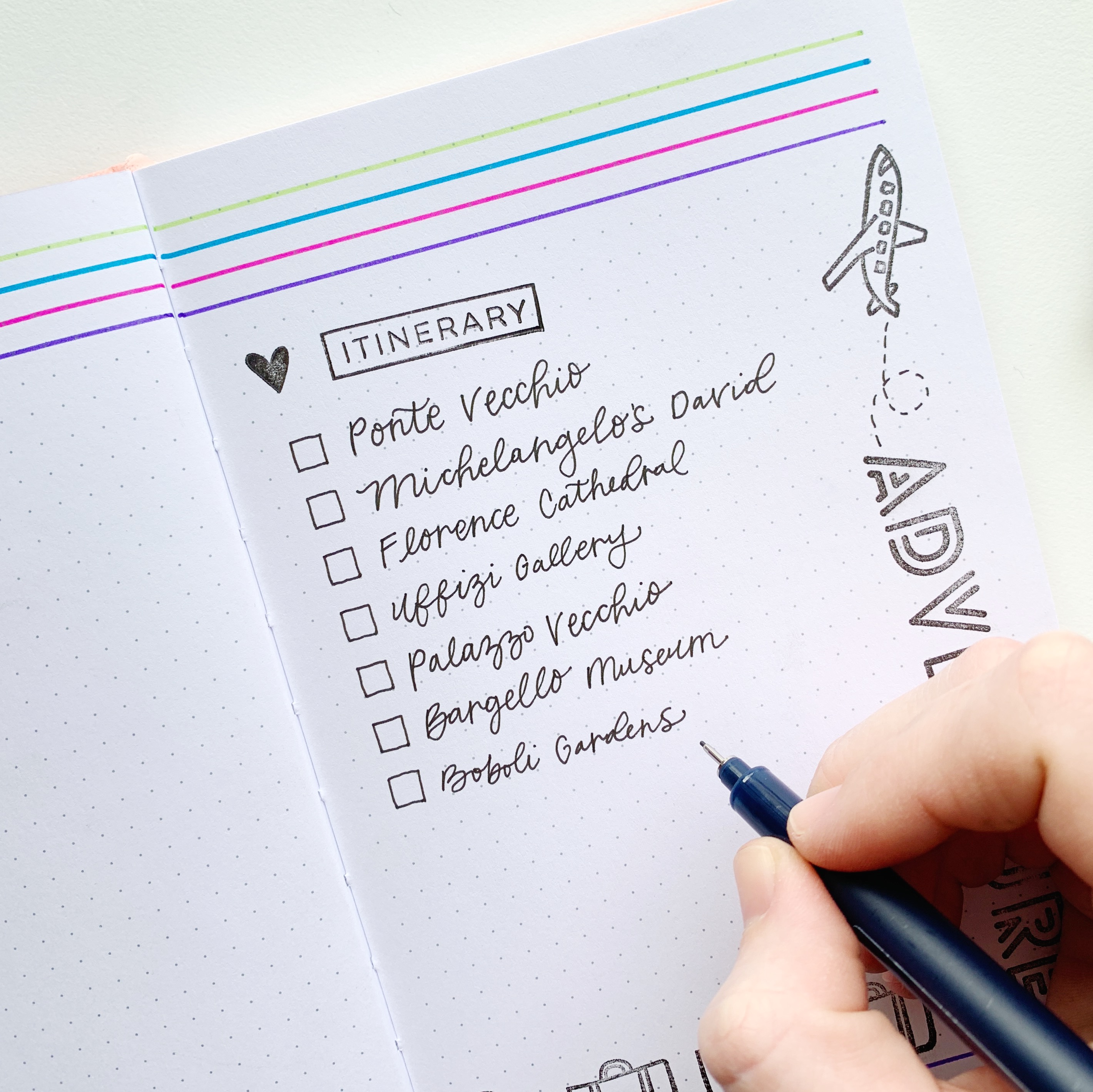 Step 5
Apply Power Mini Glue Tape to the back of your picture and add it in your journal.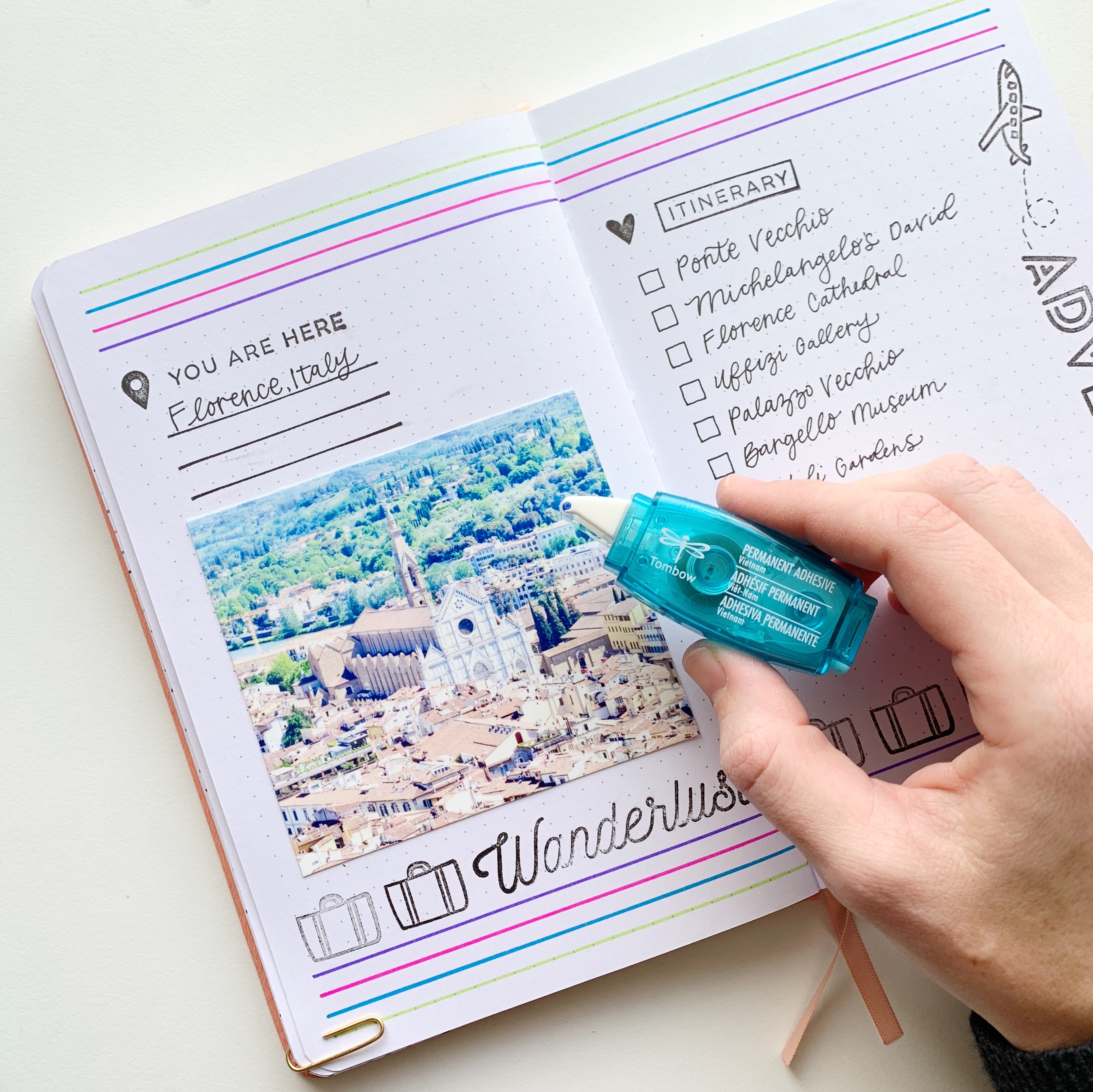 You're all done! I love to travel and it's so fun to make a travel journal to look back and remember all the places I've visited! Do you like to travel? Where's your favorite place to visit? For more inspiration like this make sure to visit me @studio80design!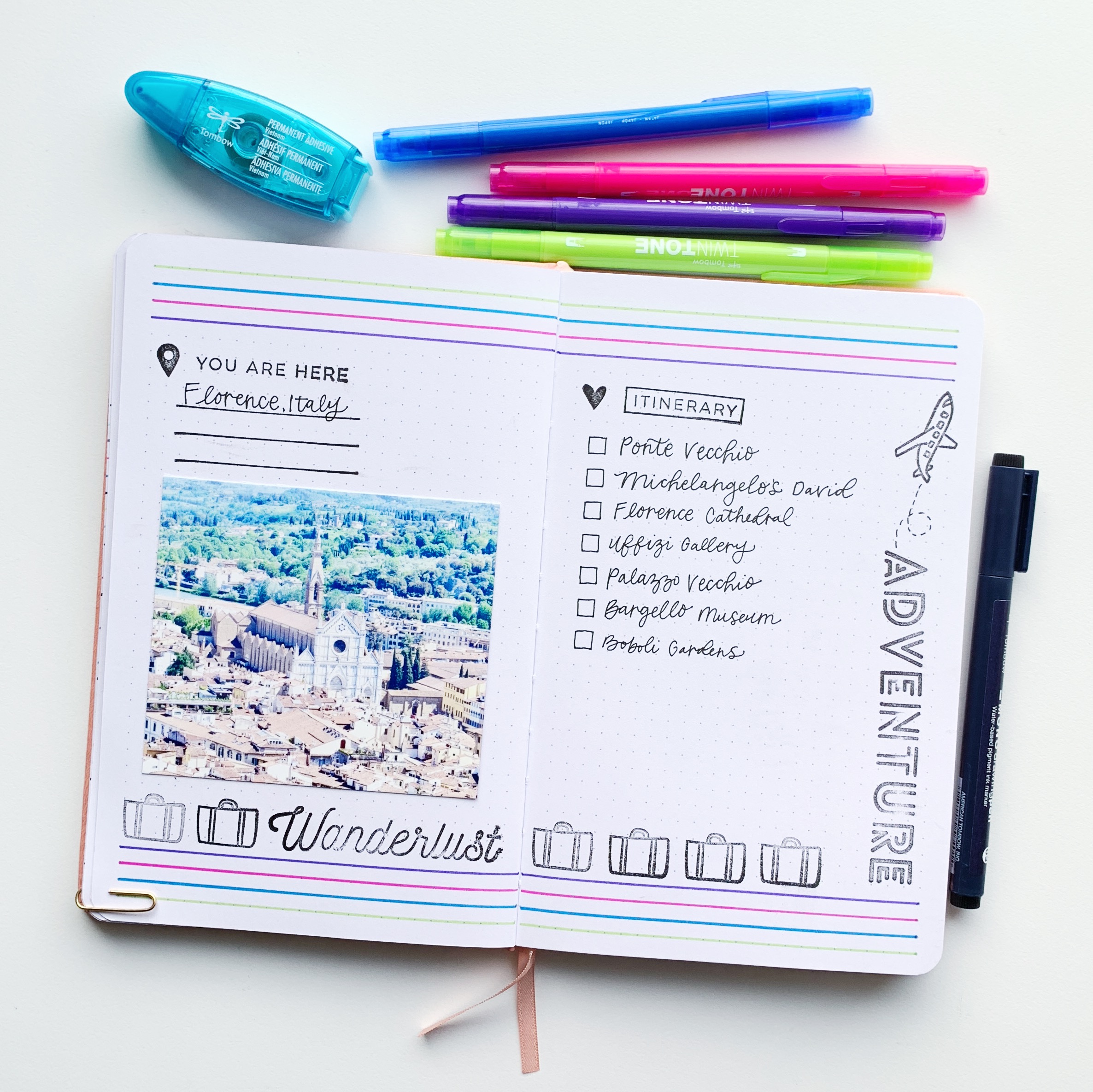 Adrienne