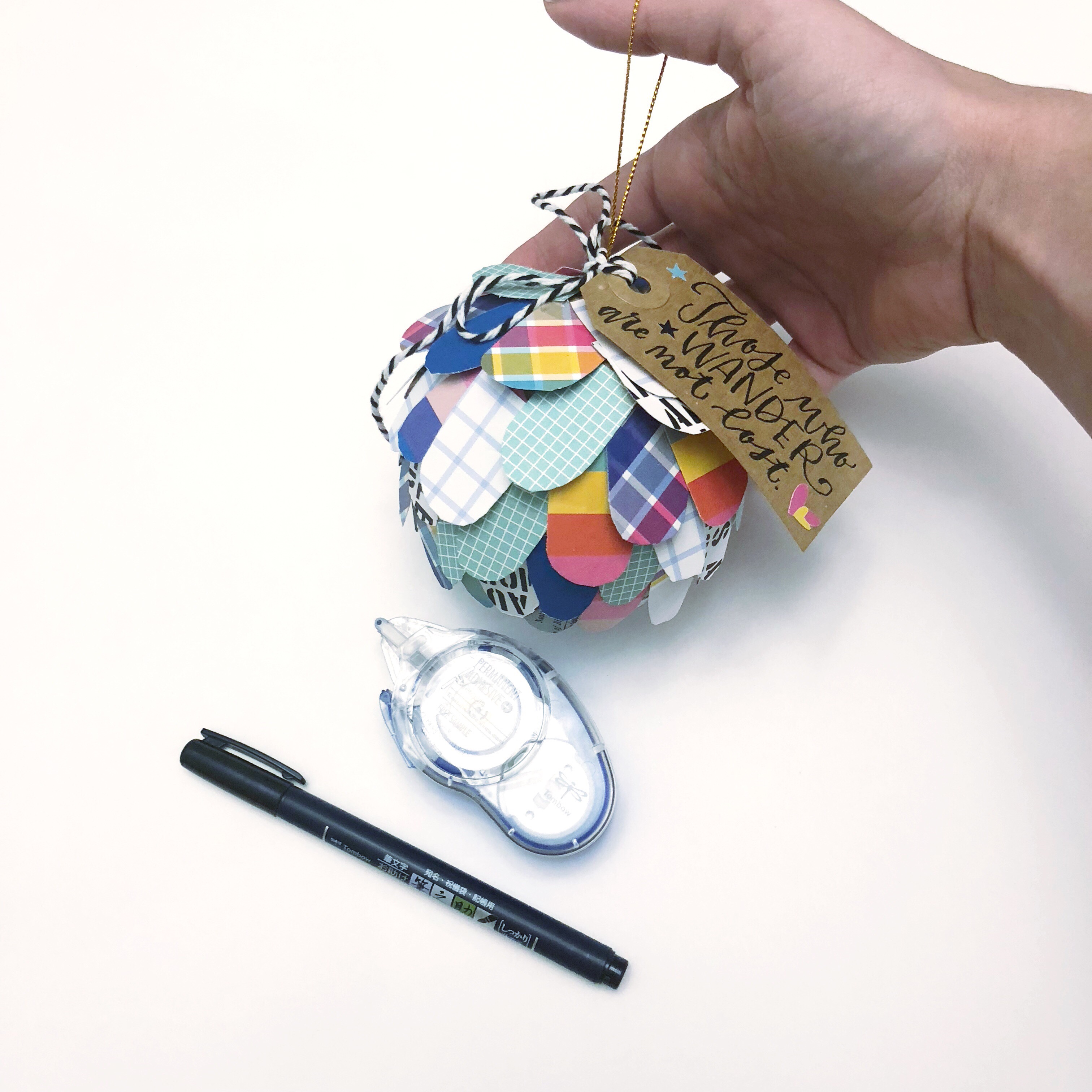 Tombow and Clique Kits make it easy to DIY your own ornament, just in time for the holidays! Make an ornament to represent the year's accomplishments or your goals for the New Year. Our friends at Clique Kits sent these amazing travel-themed goodies to create with and I decided to have some fun and try to think a little outside of the box on this project. So sit back, sip some coffee, and watch me create using some of my favorite Tombow products.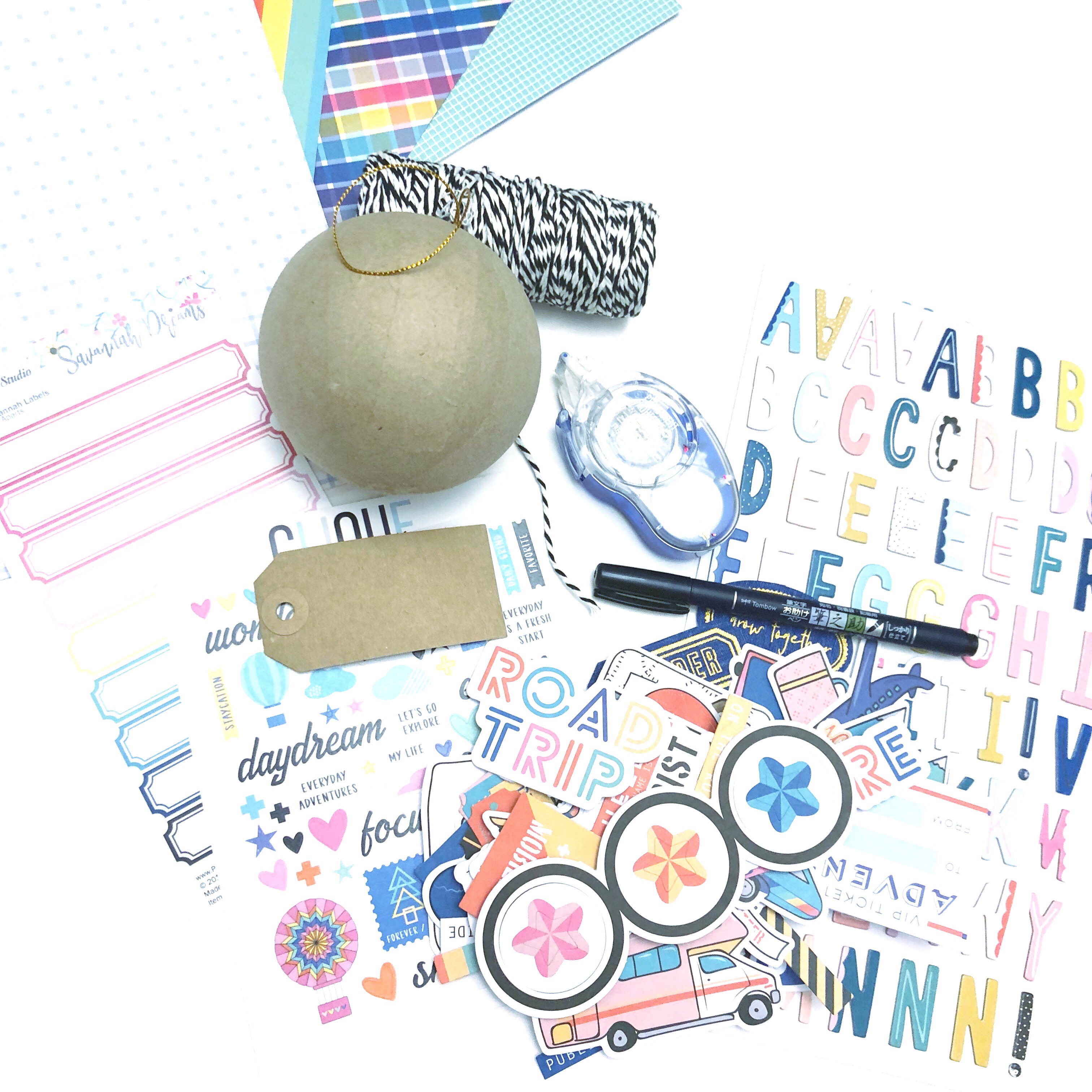 WHAT YOU'LL NEED
Scissors
A paper mache ball ornament
Tombow MONO Adhesive+
A paper tag
Baker's twine

CREATE AND STICK ON THE SCALLOPED CUTOUTS
Start by cutting the patterned paper into little scalloped petals, about the size of your thumb. Cut the petals out of  variety of paper patterns around a theme… mine was traveling so I chose to mix fun patterns with maps and travel words.  Once you've cut the petals, use Tombow MONO Adhesive+ to arrange them on the ornament, starting from the center of the bottom of the ornament and working out from there. Fill in the ornament all the way to the top.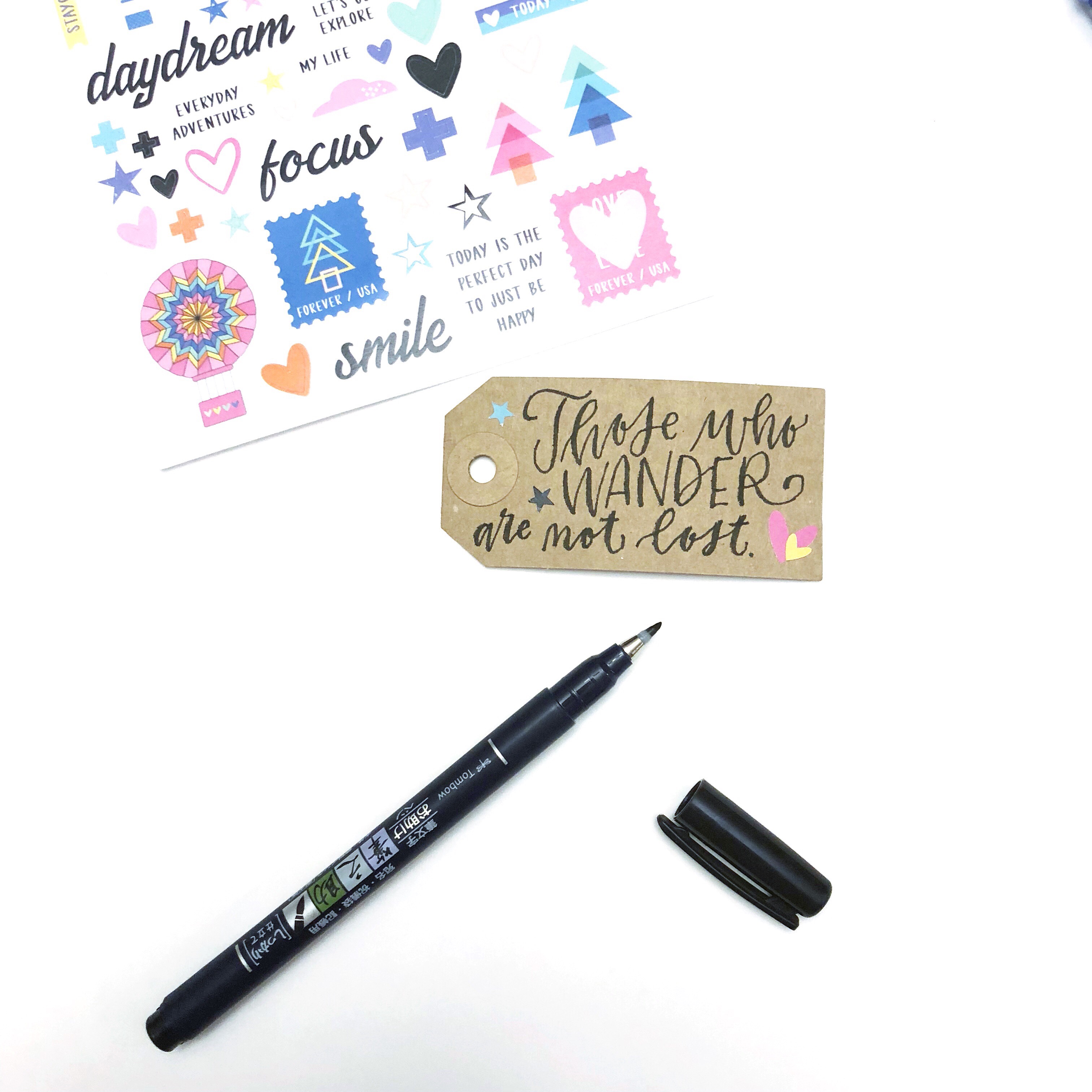 MAKE A COORDINATING TAG
Using a Tombow Fudenosuke Hard Tip Brush Pen, letter a fun quote that goes with the ornament's theme. Then stick on a few stickers and add to the top of the ornament with a little baker's twine and Tombow MONO Adhesive+. Add sticker or cutouts to complete your theme.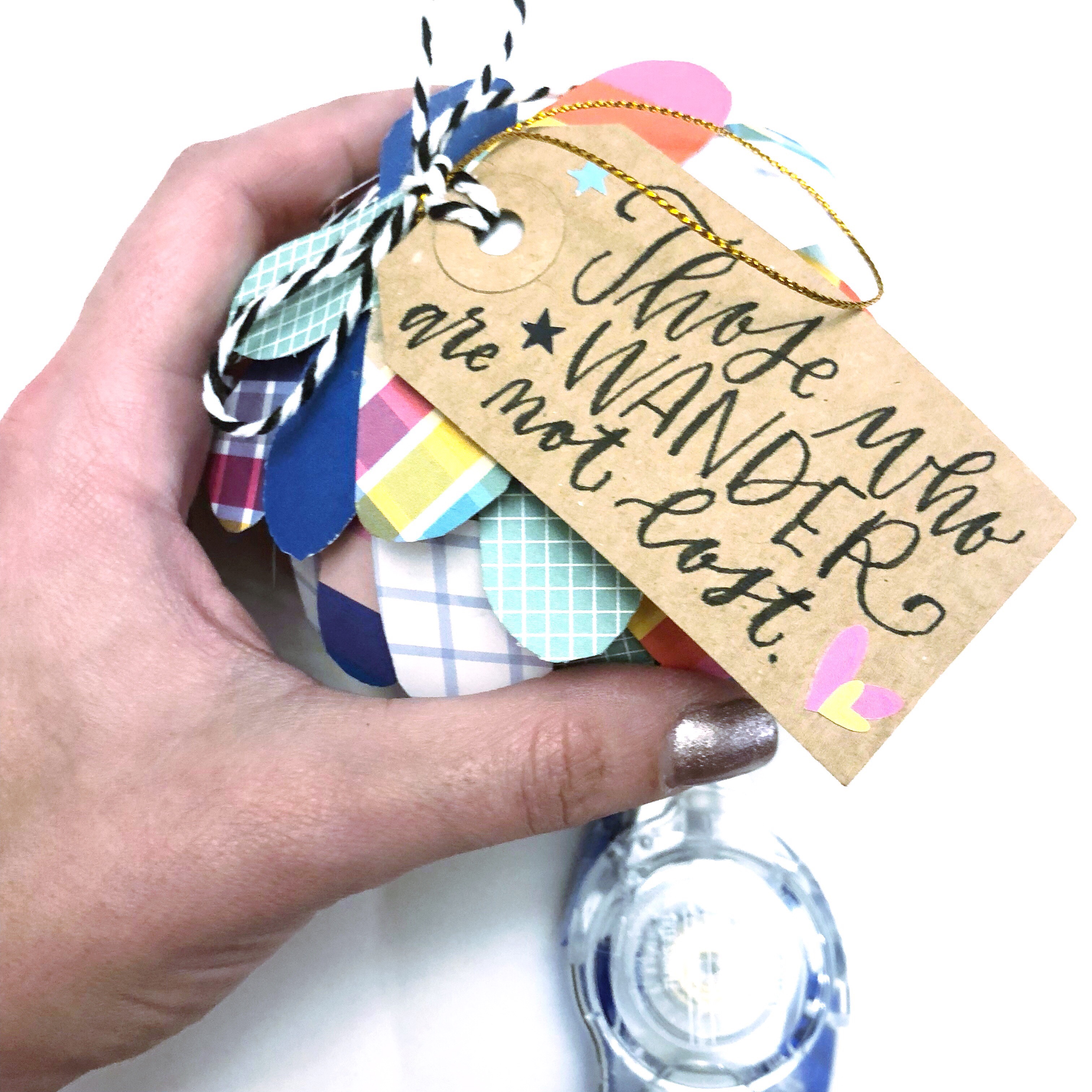 Ta da! You have a completed ornament! Thanks so much for following along! Check out more Tombow love over on my blog and Instagram.
Happy Lettering!
Lauren Fitzmaurice