Hey y'all!  It's Grace from Grace Anne Studio here to give you a peek into my life as an entrepreneur and a stay-at-home mom (AKA mompreneur).  As a mompreneur, I'm constantly torn between my "mom life" and my "maker life."  I try my best to focus on one at a time, but as all mompreneurs know, sometimes they just overlap!
When I started Grace Anne Studio, I really struggled with finding a way to organize everything easily and in one spot.  Enter the Bloom Daily Planners 6 in 1 Ultimate Planner, Calendar & Notebook. I finally found a system that is flexible, has a ton of options for scheduling, is so darn cute, and (my favorite) works perfectly with Tombow products!
Today I'm going to let you in on a few mompreneur hacks that I've found that make organizing this crazy life a breeze!
Supplies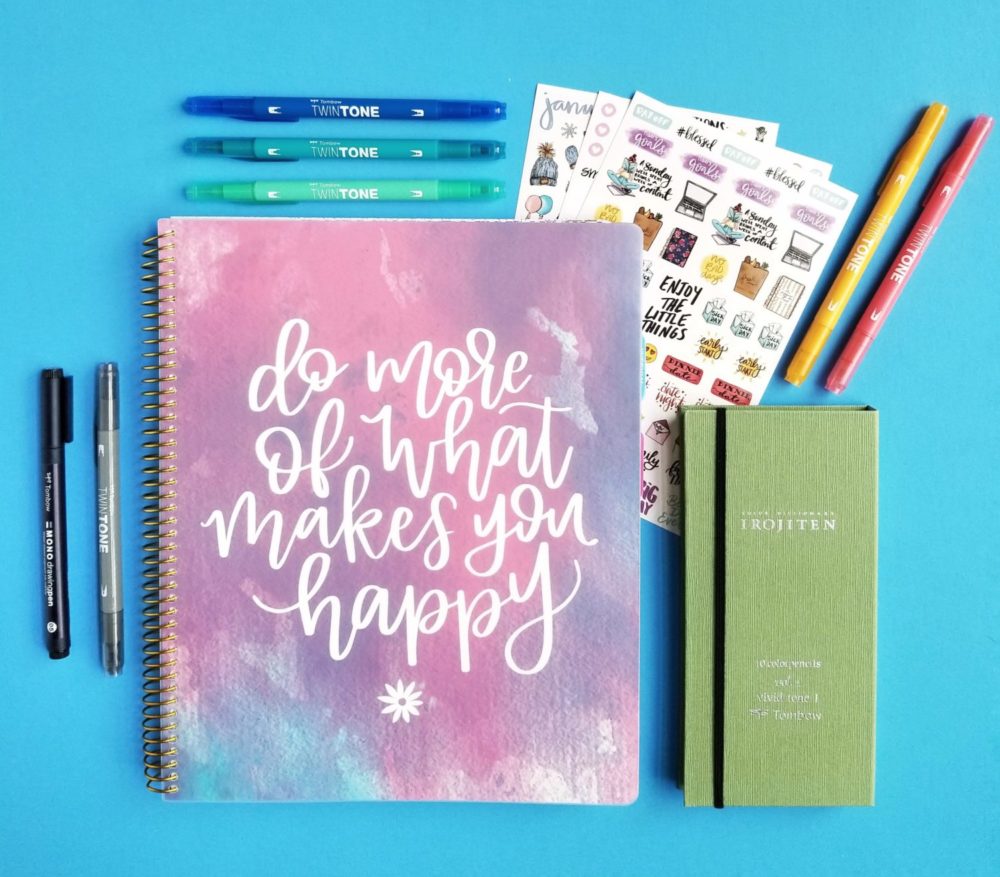 Mompreneur Hack #1: Use Tombow TwinTones to Make a Color Key
First things first. Make a color key and stick to it! When you're looking at your schedule in the monthly planning section, color coding with Tombow TwinTone Markers makes a huge difference in readability. I like to use one color for Grace Anne Studio items, one per kid, and one for general house and family items. This helps you to quickly drill down to the category you're looking for and easily separates business from personal. Tip: Use the extra-fine tip of the TwinTone Marker to avoid ghosting. Here you can see how I have January set up for both Grace Anne Studio and my family. I also added some Planner Stickers to spice up the layout and highlight important events.
Another mini hack with this planner and planner sticker combo is to re-purpose a month you don't use. The planners are undated and the planner stickers come with the months also. You could easily use a sticker to have several layouts for a really complicated month or skip a month you don't need! I LOVE the flexibility that it allows!
Mompreneur Hack #2: Weekly Meal Planning
Here's the deal. My mompreneur brain is FRIED by dinner time.  No amount of coffee helps.  (And believe me, I've tried.) The ONLY thing that I've found that saves dinner from being turkey roll-ups every night is meal planning, and the Bloom 6 in 1 Ultimate Planner, Calendar & Notebook has the perfect weekly set up for it! I use the small shaded section on each day to pencil in a dinner plan in our family color and a daily solids schedule for my youngest in his color. Do I stick to this every day without exception? Of course not! I switch meals throughout the week as needed, and I usually have an emergency frozen pizza for nights when I'm D.O.N.E. But it's a great place to start, and it takes one stress off of my plate.
Speaking of stress, if planning is stressful for you in general, try setting aside some time to really embrace it. I used the Tombow Irojiten Color Pencils and the Bloom Planner Stickers to spruce up my weekly planning section. If your schedule is decorated in a way that makes you happy, you'll be more inclined to spend time planning!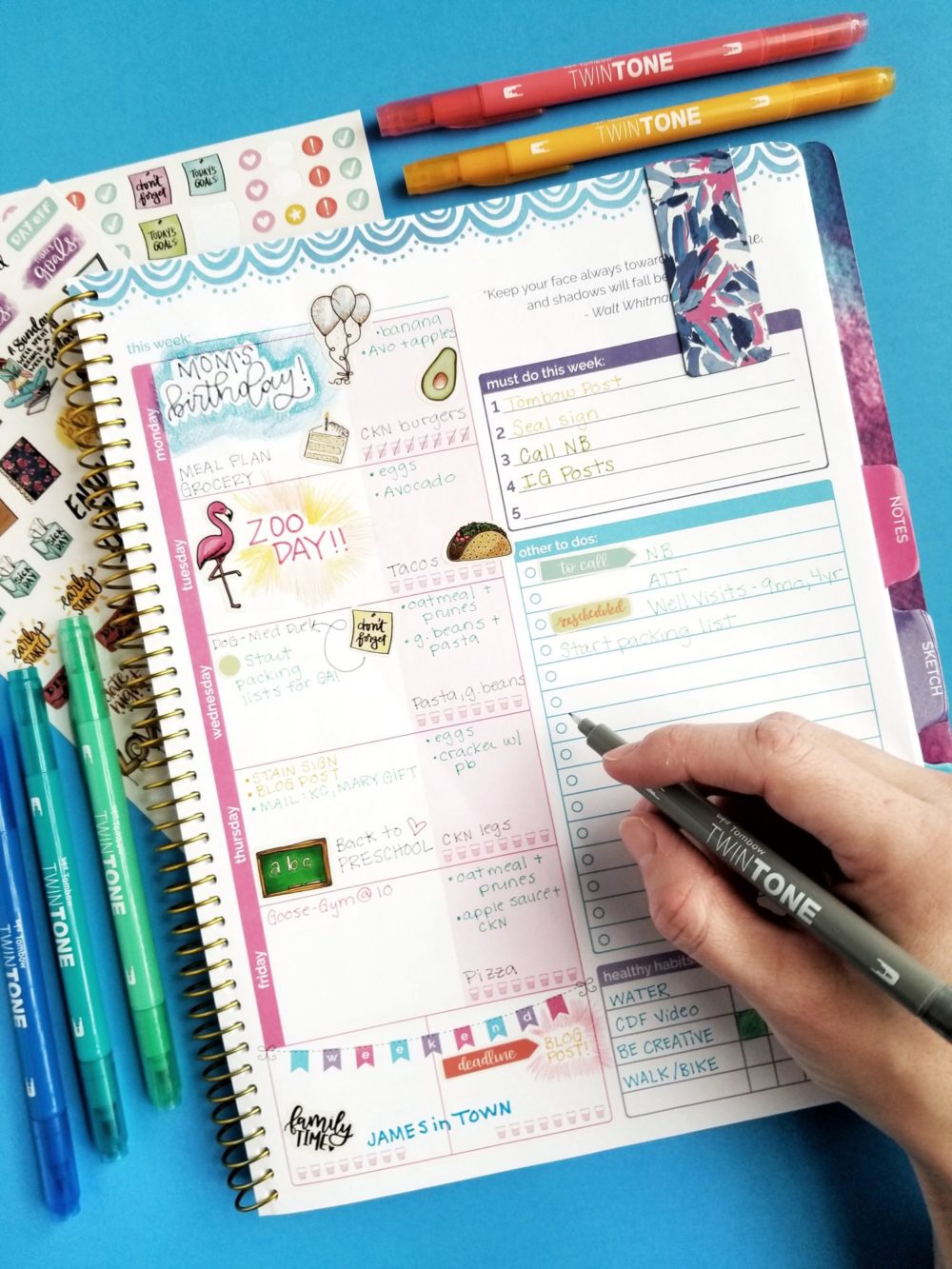 Mompreneur Hack #3: Write It Down
I cannot tell you how many times I've said "If I don't write it down, I won't remember it." (Which means I have notes all over the house on whatever paper I could find at the time.) The Bloom 6 in 1 Planner solves this with the notes section. Write down any and all notes in one place! Well visits? Vendor questions? Packing list? Include it all! Just make sure you're keeping up with your color coding with Tombow TwinTone Markers. Once you get in the groove with color coding, it really makes life easier! Here I used the TwinTone for the list title and my Tombow MONO Drawing Pen for my list.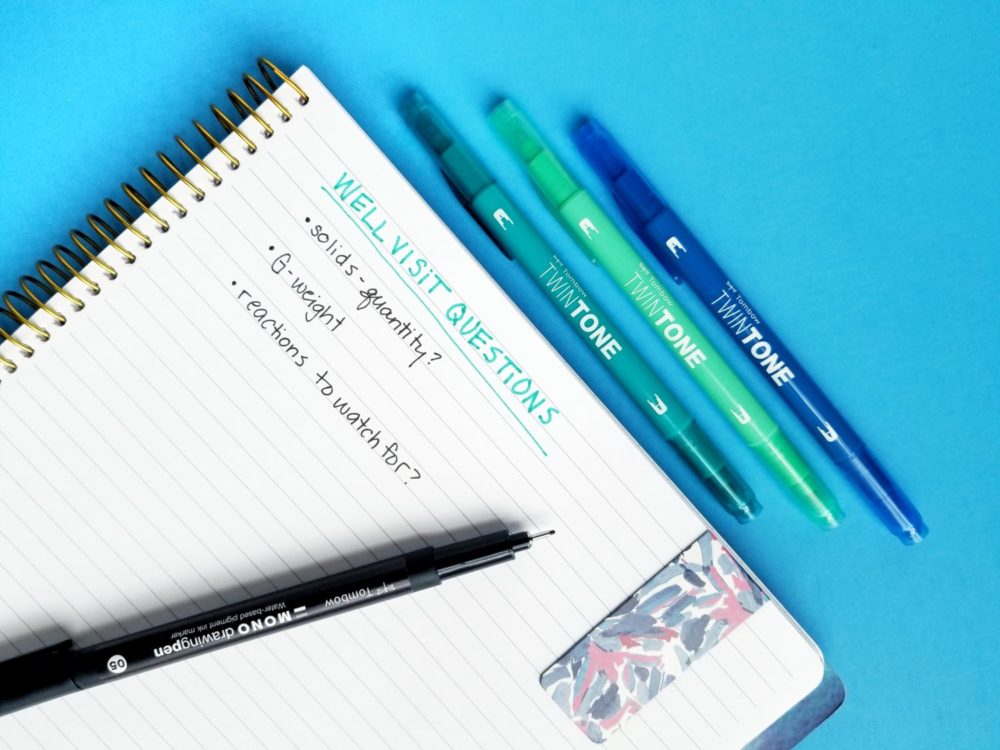 Mompreneur Hack #4: Design on the Go
When inspiration strikes, I used to cross my fingers and hope that I would remember when I found some paper. Not any more! I use the grid section of the Bloom 6 in 1 Planner to get my design ideas down quickly and in one place. The grid helps keep everything to scale, and of course I continue using my Tombow TwinTone color coding! (Are you a color coding believer yet??)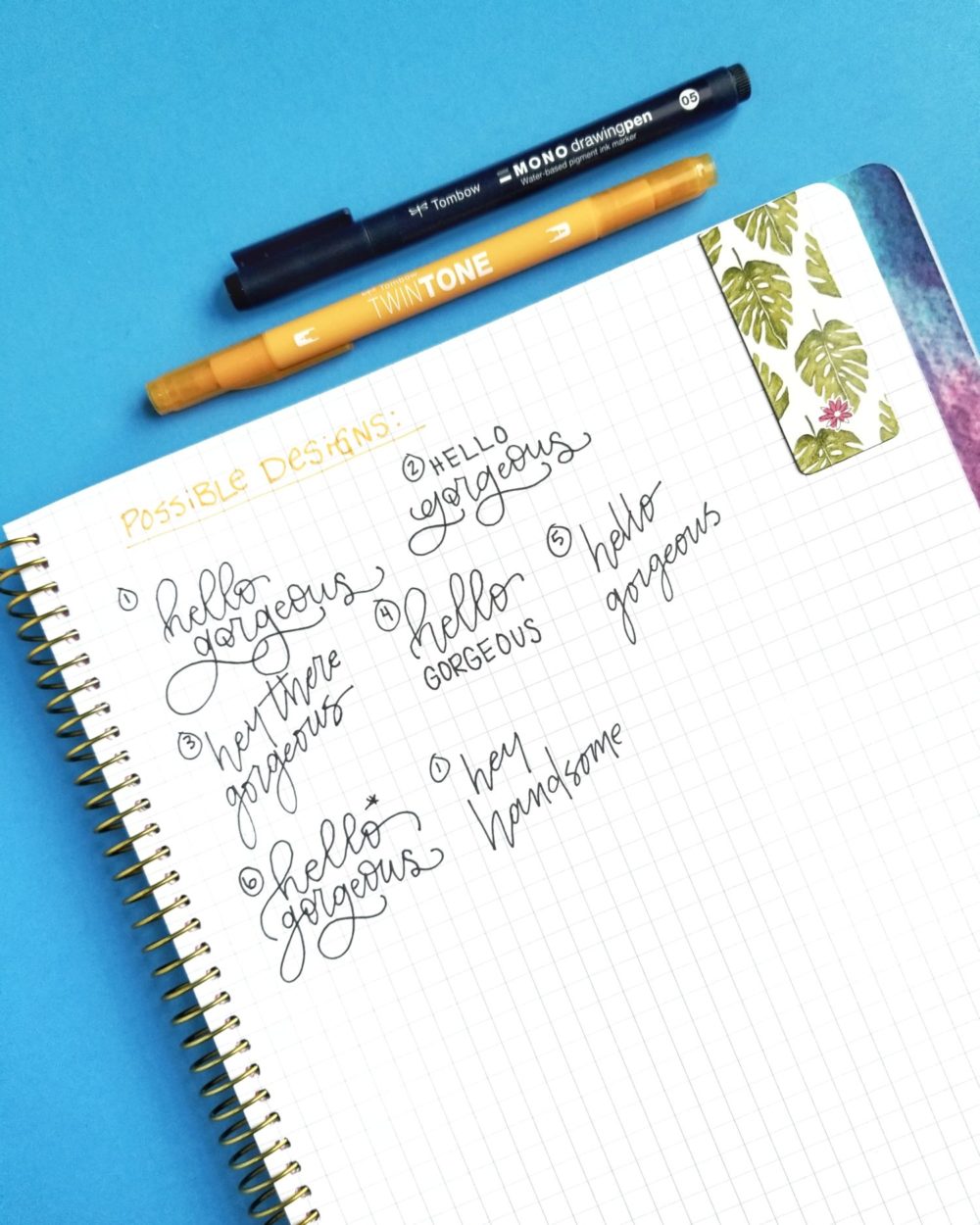 Mompreneur Hack #5: Creativity as Self-Care
When I sit down at my desk to draw or letter, stress melts away.  Creativity is my self-care, but being able to break away to my desk doesn't happen often during this season in my life. The coloring section of the Bloom 6 in 1 Planner is basically portable self-care. Just pack your planner and your Tombow Irojiten Colored Pencils and unwind anywhere! Hockey practice? Yes, please! Gymnastics class? Great! Doctor's office waiting room? Perfect!
There you have it! Five mompreneur hacks with Tombow and Bloom Daily Planners to make planning your life easier and more fun! Thanks for stopping by! If you try out any of these Mompreneur Hacks, be sure to tag @Tombowusa and @graceannestudio on social media so we can see!