Hello everyone, Adrienne from Studio 80 Design here today to talk about goal setting using a few of my favorite products from Bloom Daily Planners! They have the best products to help get your life organized and optimize the time it takes to plan! Some of my favorite products are the Contact Book, Vintage Floral Clipboard, Dot Journaling Marble Planner, and Magnetic Bookmarks.
I absolutely LOVE the Dot Journaling Planner because it combines a yearly planner with a dot grid notebook, so if you've been wanting to ease into starting a task journal this is the perfect opportunity! For each month they have a monthly layout, weekly layouts, and plenty of blank dotted pages to create your own cover pages, inspirational quote pages, habit trackers, or any other journal spreads you may want to incorporate. I've already started filling out the pages for January!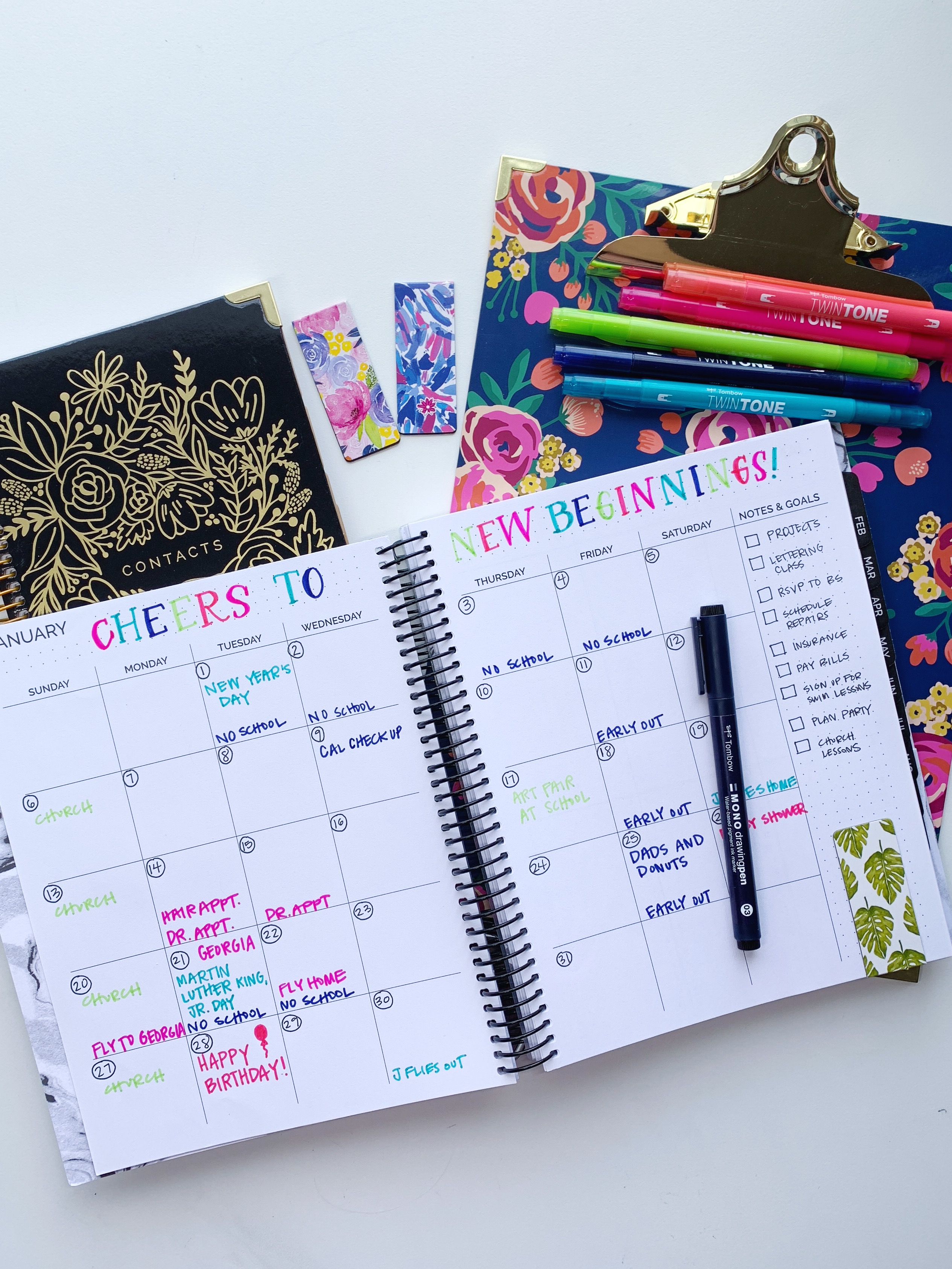 The New Year brings fresh starts and new beginnings! It's the perfect opportunity to plan out your year and think about what goals you want to achieve that year. And because "a goal not written down is merely a wish," I wanted to show you a fun and easy way to create a goal setting layout you can create on the blank pages of your planner!
Materials you'll need:
Dot Journaling Marble Planner from Bloom Daily Planners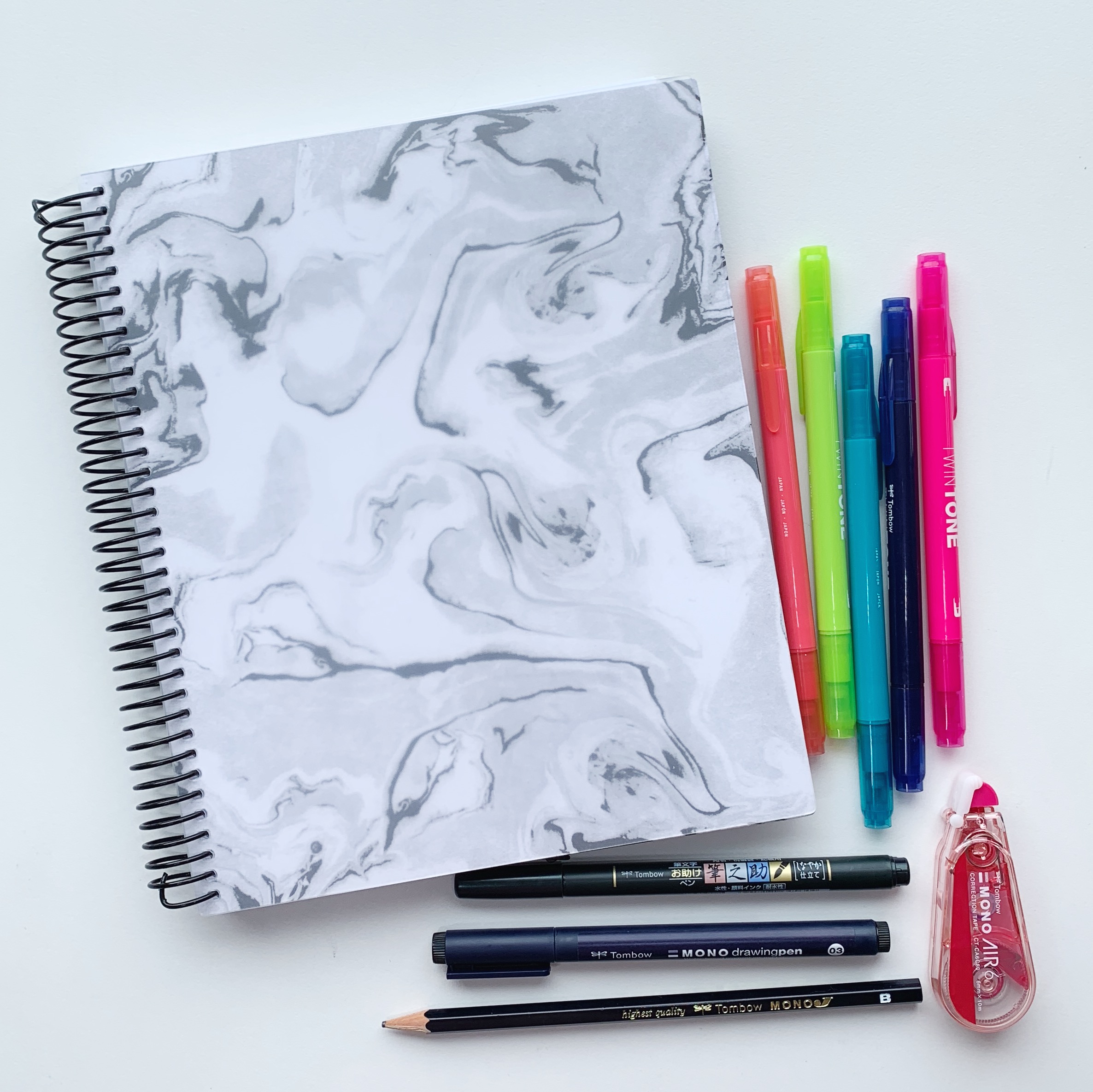 Step 1
Pick a page spread at the very front of your planner to create this spread so you'll be able to reference this all year long! With your pencil, lightly sketch out a quote that inspires you about goals or dreams. I decided to use "Your dream is achievable, so dream big."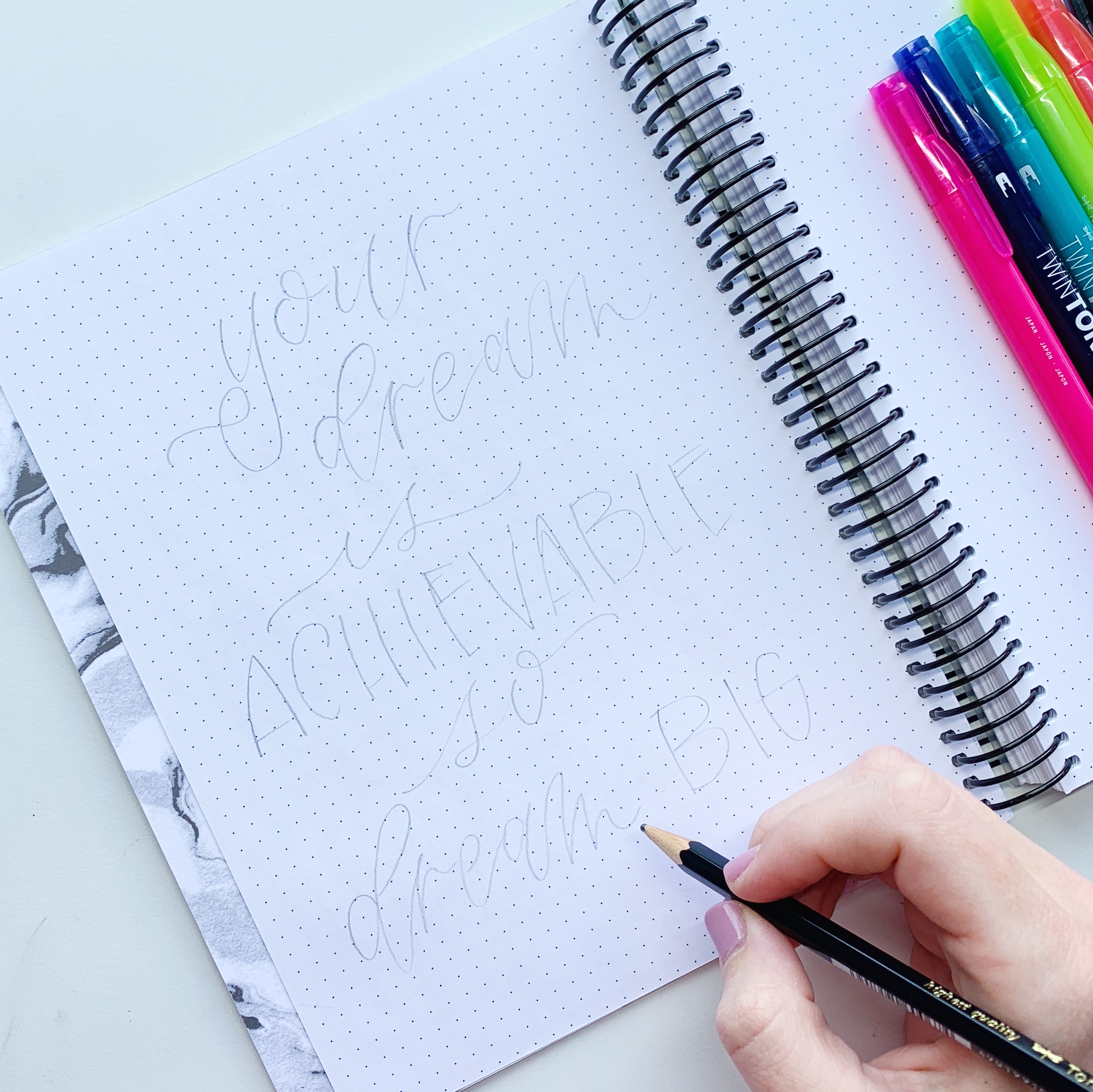 Step 2
Write in your quote with the Fudenosuke Soft Tip Brush Pen. This brush pen is one of my all-time favorites because you can achieve great contrasting thick and thin lines, but the nib gives you great stability to help avoid those shaky lines! Erase any leftover pencil marks with the MONO Eraser.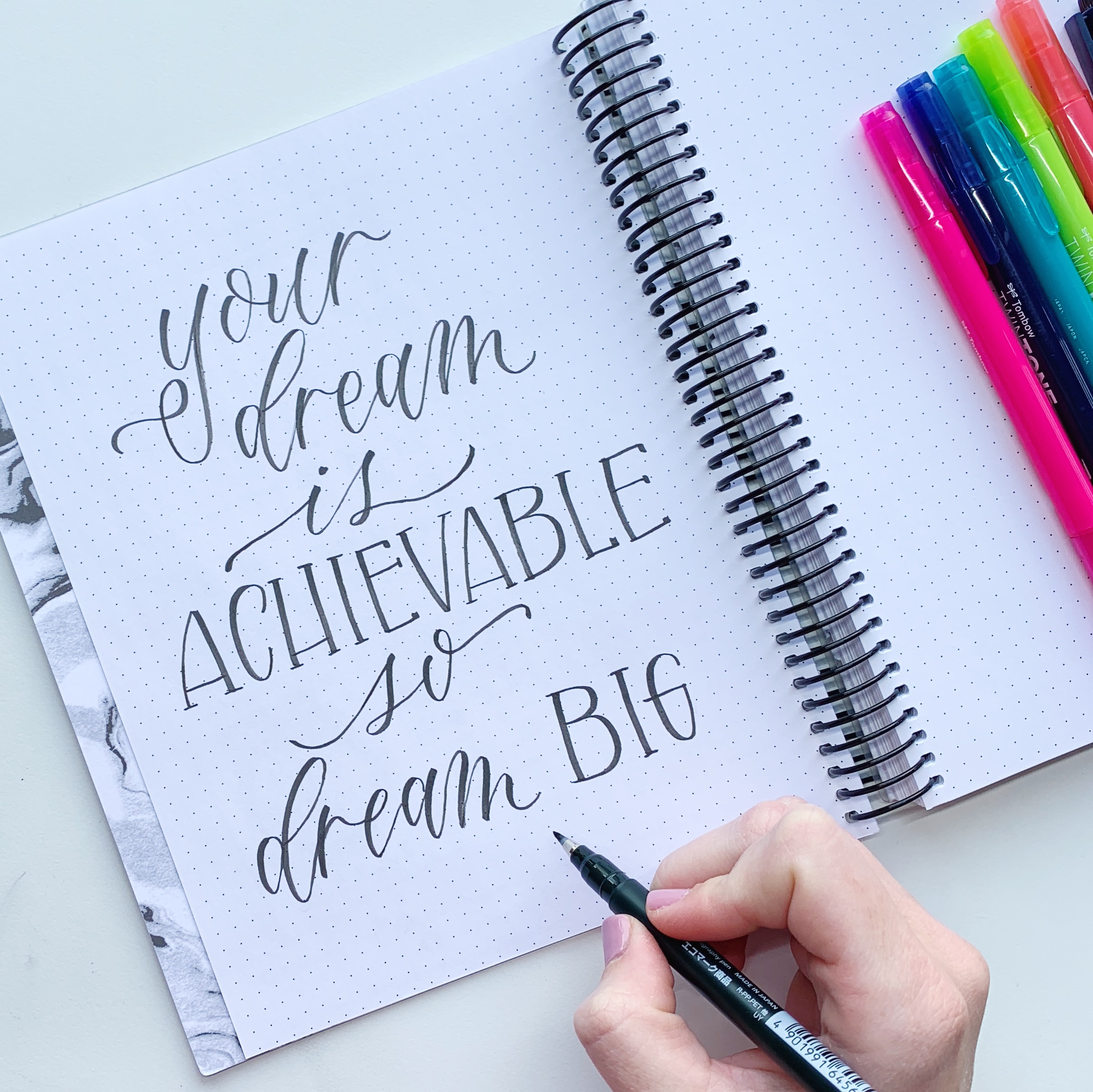 Step 3
Create a right-dropped shadow on your capital letters with the TwinTone Markers (I used the Bright 12-pack) to add emphasis. The TwinTone Markers are easy to work with because all the colors work together to create a beautiful color palette!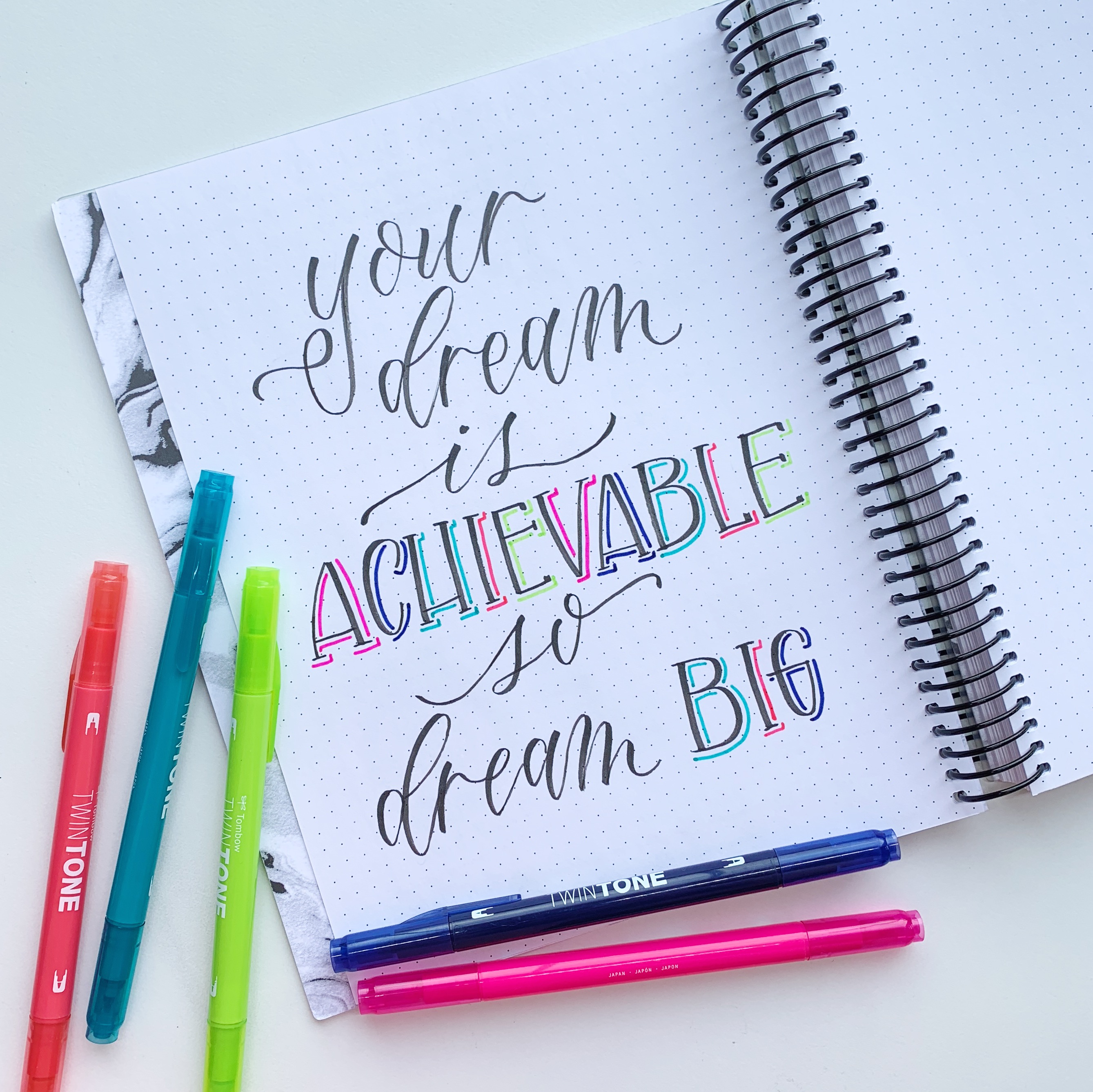 Step 4
Use your Fudenosuke Soft Tip Brush Pen and TwinTone Markers to create a header on the next page! This page is where you'll be writing down all your goals for 2019!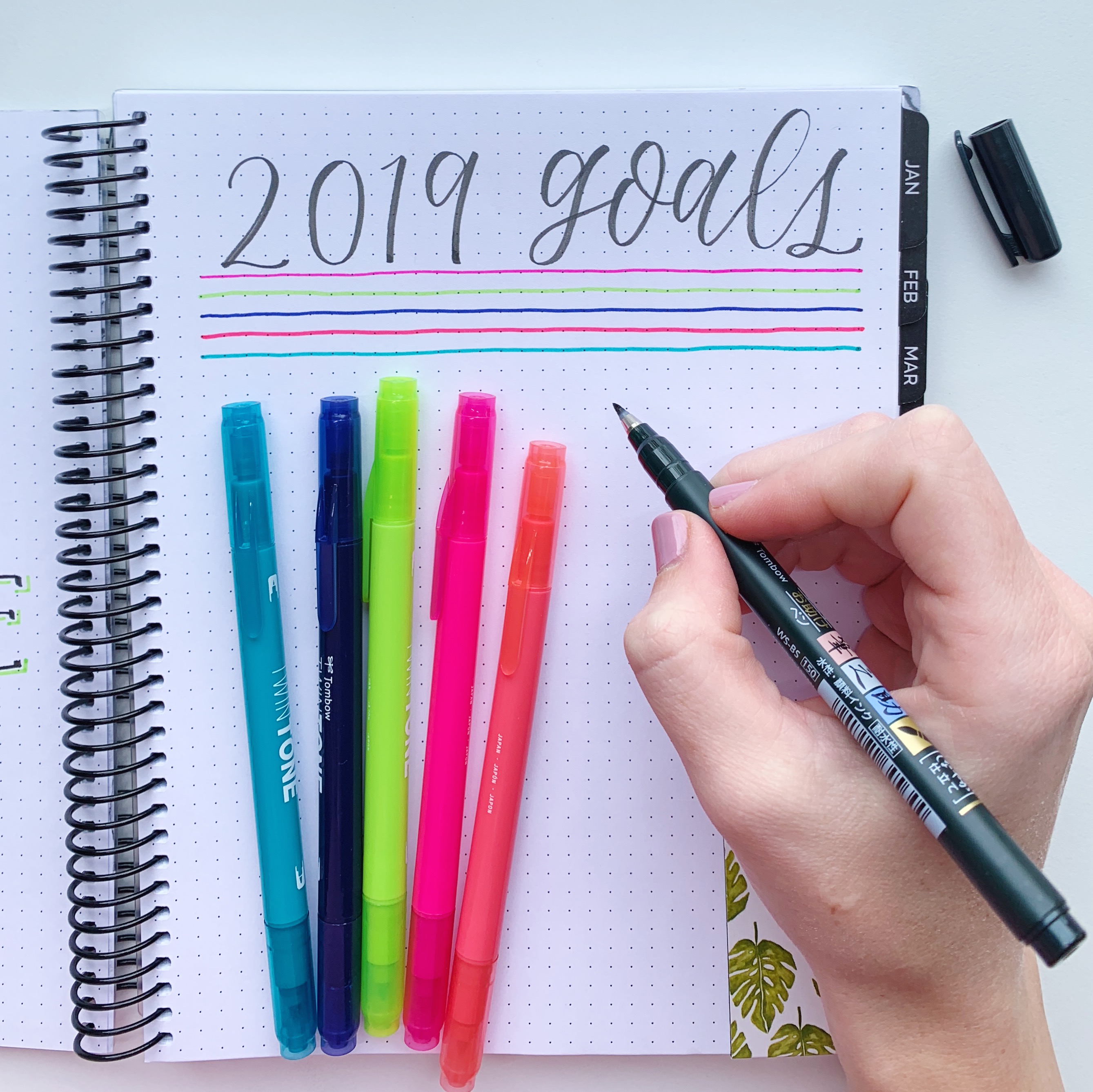 Step 5
Draw in the details for your goals page with a MONO Drawing Pen 03. Keep a MONO Air Correction Tape nearby for any small mistakes you may make. And if you do accidentally make a mistake, don't worry, it happens to everyone!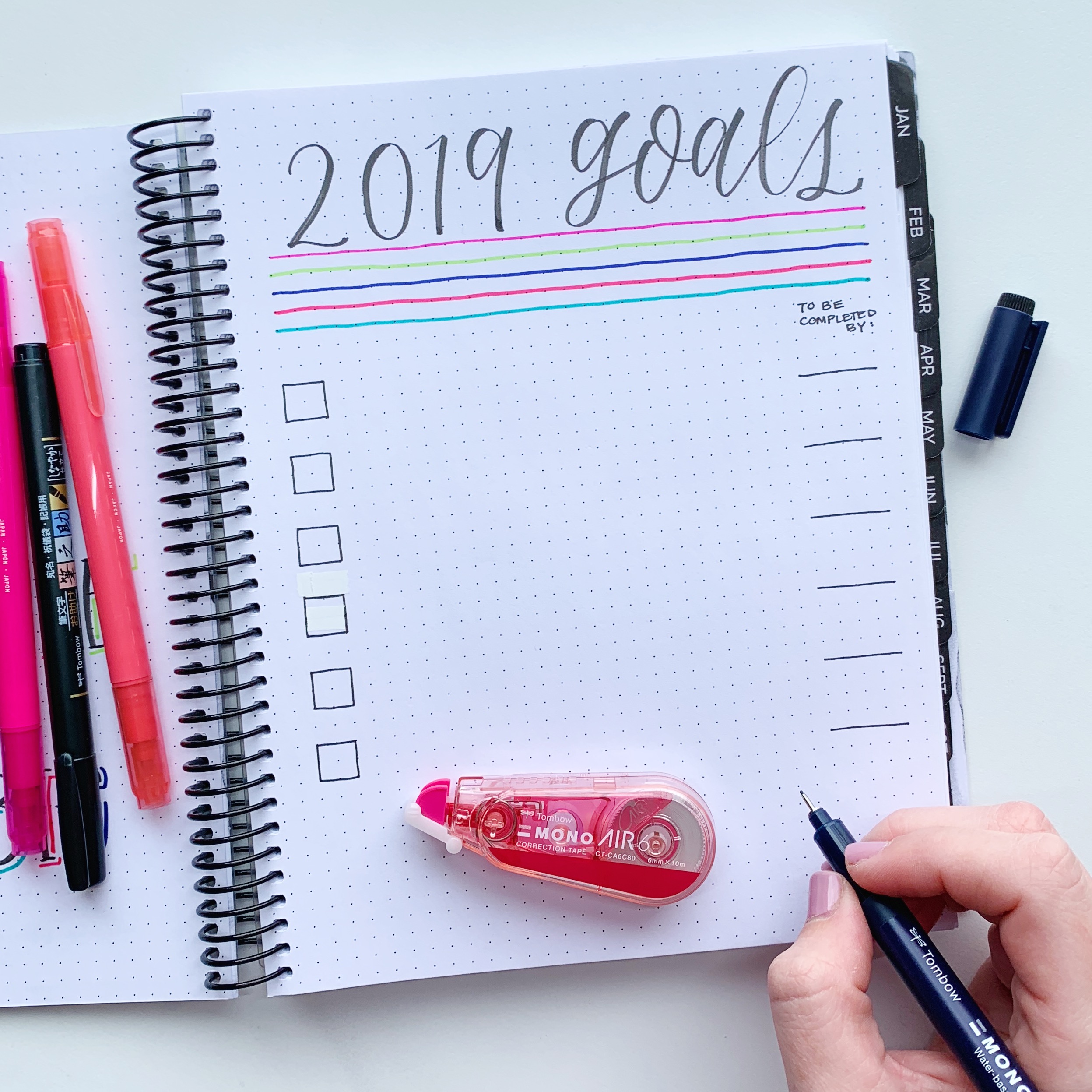 Step 6
The last step is to write down your goals for the year, making sure to put a date you want to complete each goal by to hold yourself accountable. You're done! I love having this page in the front of my planner because I can return to it often and check on my goal progress!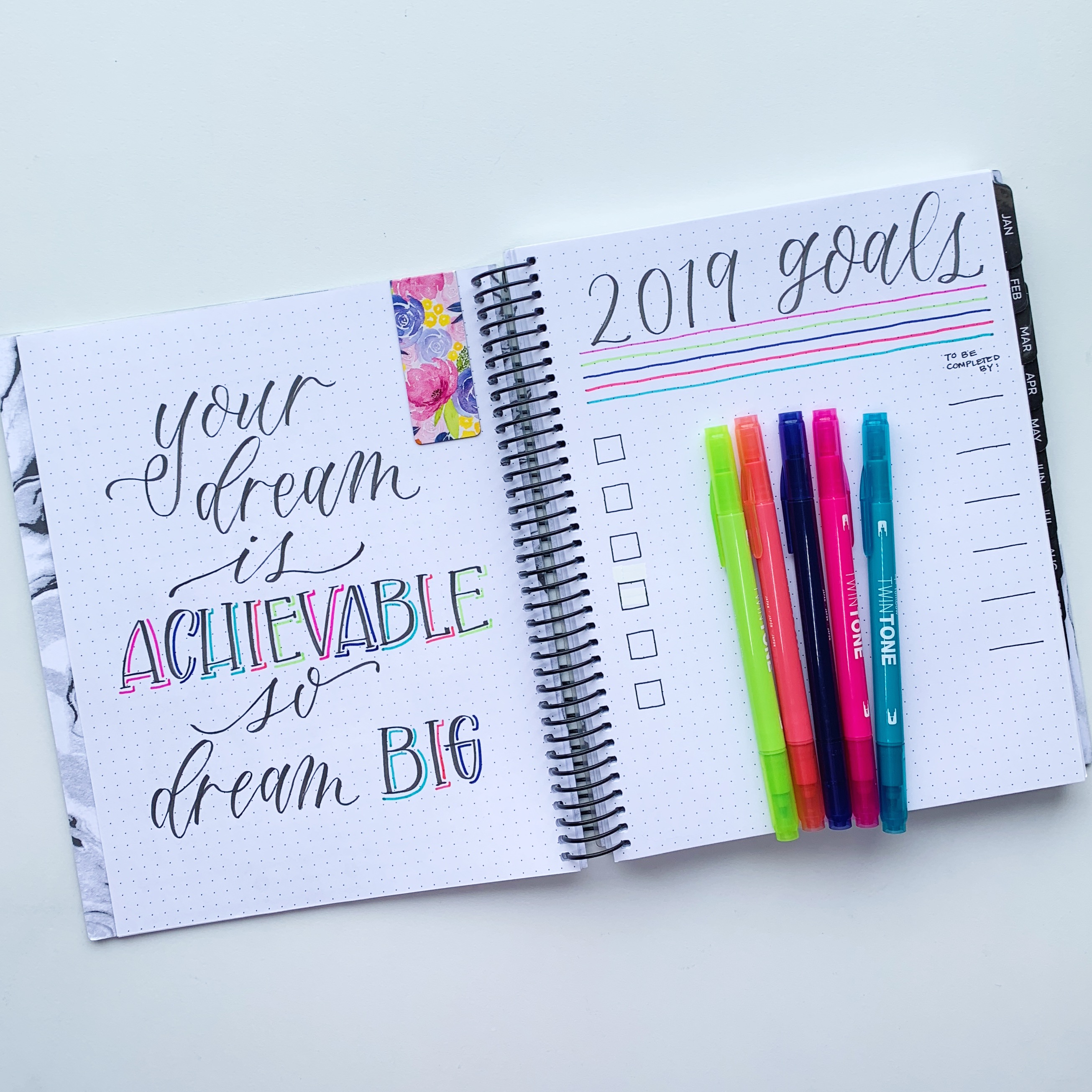 Do you keep a task journal? Leave a comment with your favorite type of task journal pages!
Thanks for following along today! For more task journal inspiration like this make sure to follow me @studio80design or check a previous task journal tutorial like my DIY Book Shelf Journal Spread!