Hello Tombow fans! This is Jennie! A few weeks ago I found this rock. It gave me hope that even with the current state of the world, there are people trying to spread kindness. I love the idea of leaving kind words in places where people can find them. The day I found this rock, I took a photo and left it where I found it. I didn't need it that day. I left it on the bench so hopefully someone that needs it more could find it. You can find your own way to spread kind words. I'll show you mine!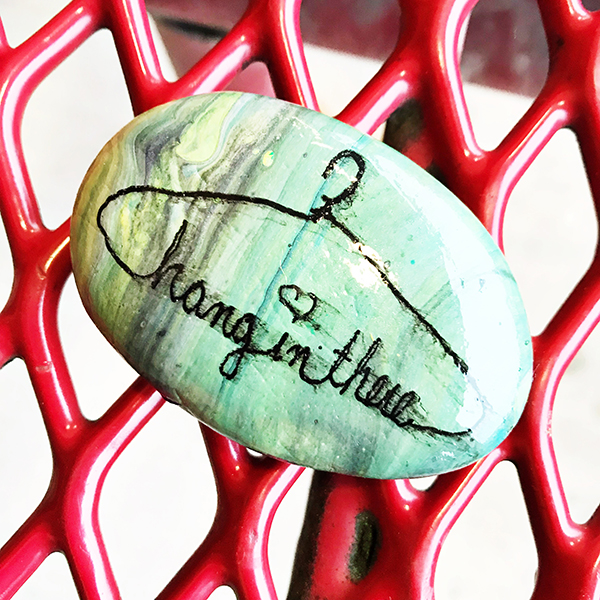 Supplies:
Journaling Cards, Greeting Cards or Pieces of Paper
Quote Inspiration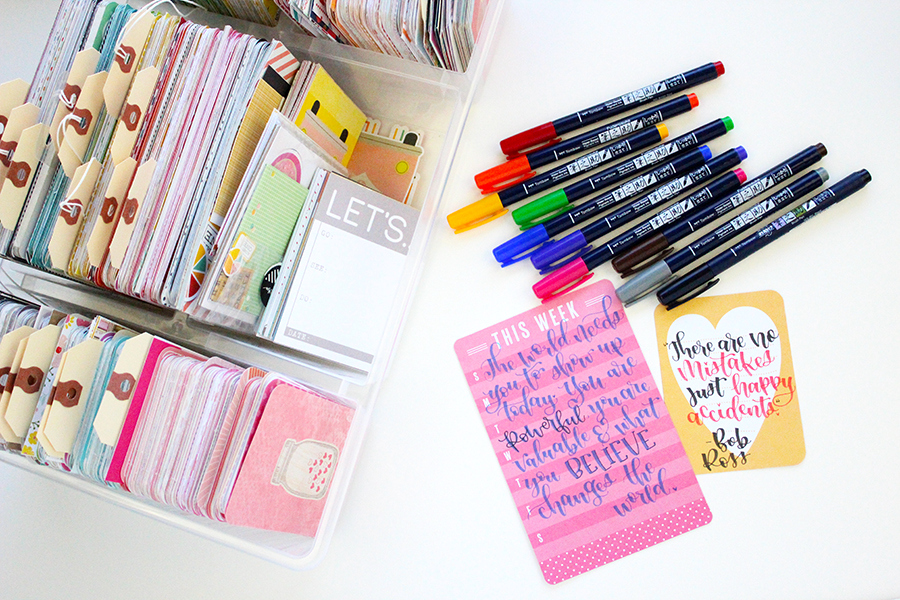 Step One:
Surround yourself with positive energy! Look for inspiration! I love to follow Instagram accounts that inspire me to be better. Some of my favorites are So Worth Loving® Official, Smitha from @theshinynest always has really great quotes and Cleo Wade.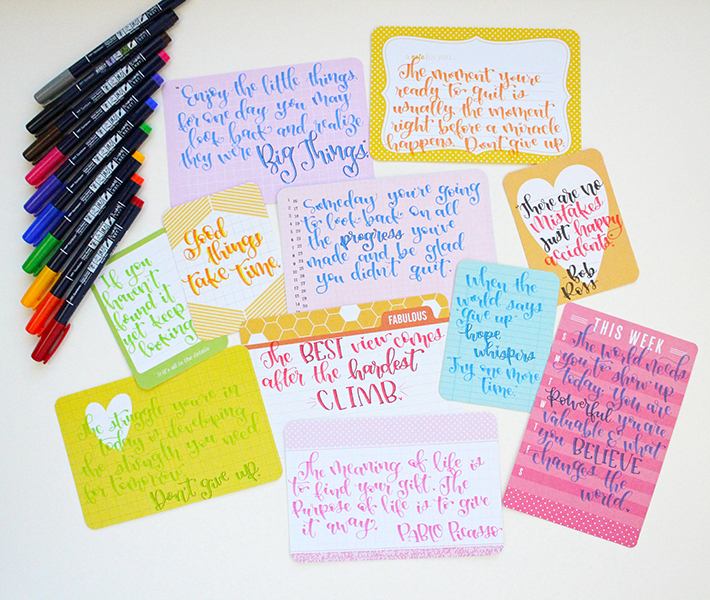 Step Two:
Pick your media. I used Project Life Cards. Chose a smooth paper, if you use a coarse paper it will make lettering difficult. You need to pick a paper that will help the brush pen glide across the surface.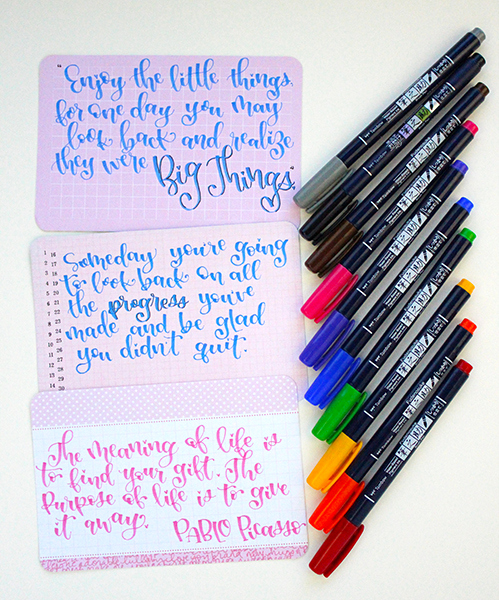 Step Three:
Just write! I used the Tombow MONO Drawing Pen 01 to add shadows to important words. Play with colors too! It's interesting how different a color can look in a different background.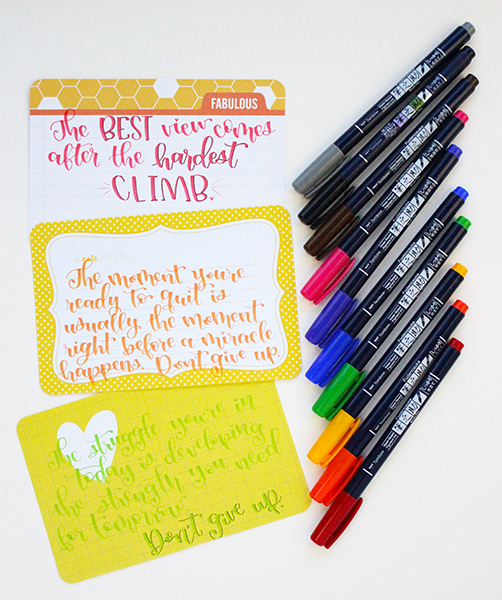 Step Four:
Spread kind words! Leave them in stores, libraries, schools, airports, gyms and wherever else you can think!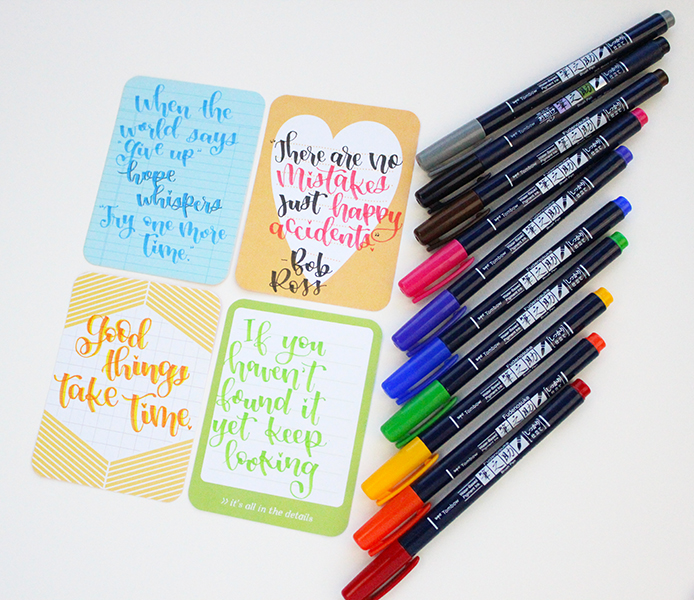 I hope this inspired you to share kind words!