What are your thoughts on Pantone's 2019 Color of the Year, Living Coral? It's Katie from Studio Katie here and today I'm going to show you how to make a monochrome art journal page based on the Color of the Year.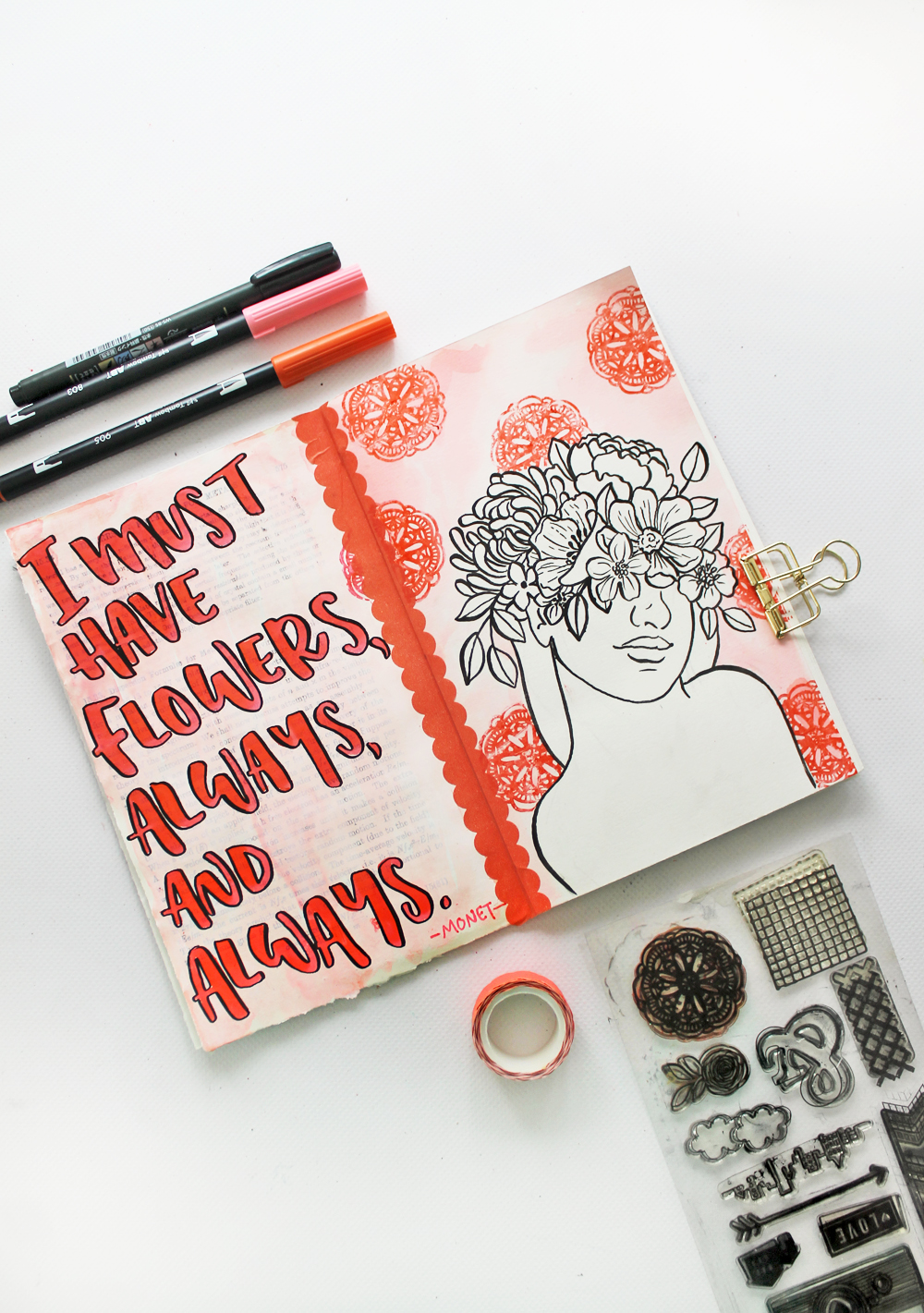 Supplies:
Tombow Dual Brush Pens, 995 and 803 are both good options for a Living Coral equivalent.
Art Journal or Sketchbook (the journal I'm using is handmade, but anything with a thicker mixed media paper is good!)
Paintbrush
Stamps
Book Pages
How to Make a Monochrome Art Journal Page:
My best tip for working monochromatic is to use multiple shades of the same color. So I'm using the #905 Dual Brush Pen for a darker version of Living Coral, and #803 for a lighter tone. Both are beautiful colors! You can also add in black and white to your monochrome color scheme!
Step one:
Start with a sketch using the MONO Drawing Pencil. I like to include girls in a lot of my journal spreads, so here I'm drawing a girl with a very large flower crown.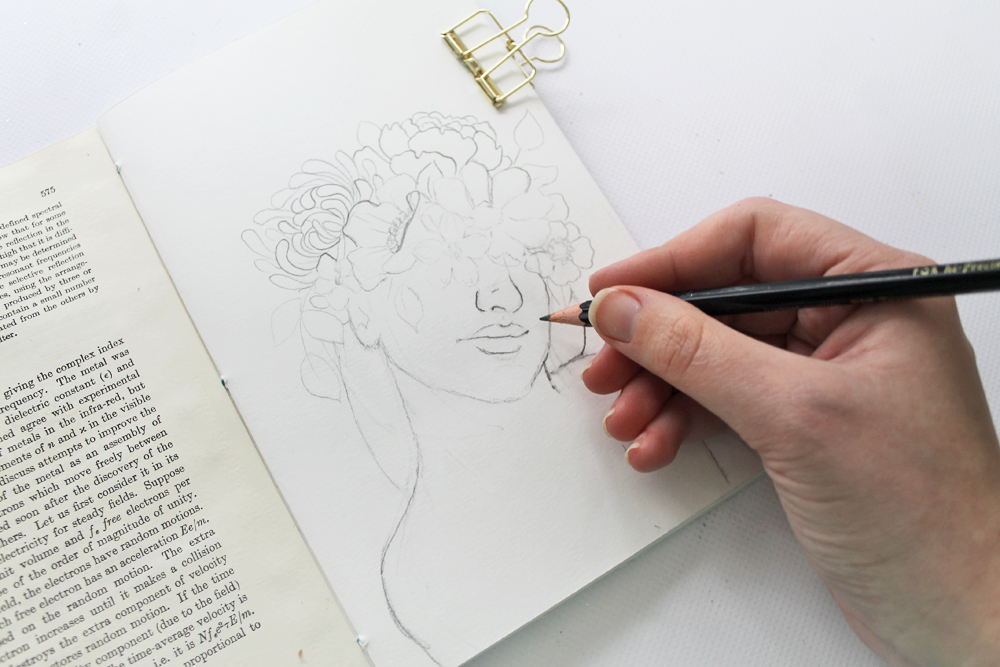 Step two:
Go over your pencil lines with your favorite permanent marker. I'm using the Fudenosuke Soft Tip for nice tapered lines. You can learn more about sketching with brush pens here.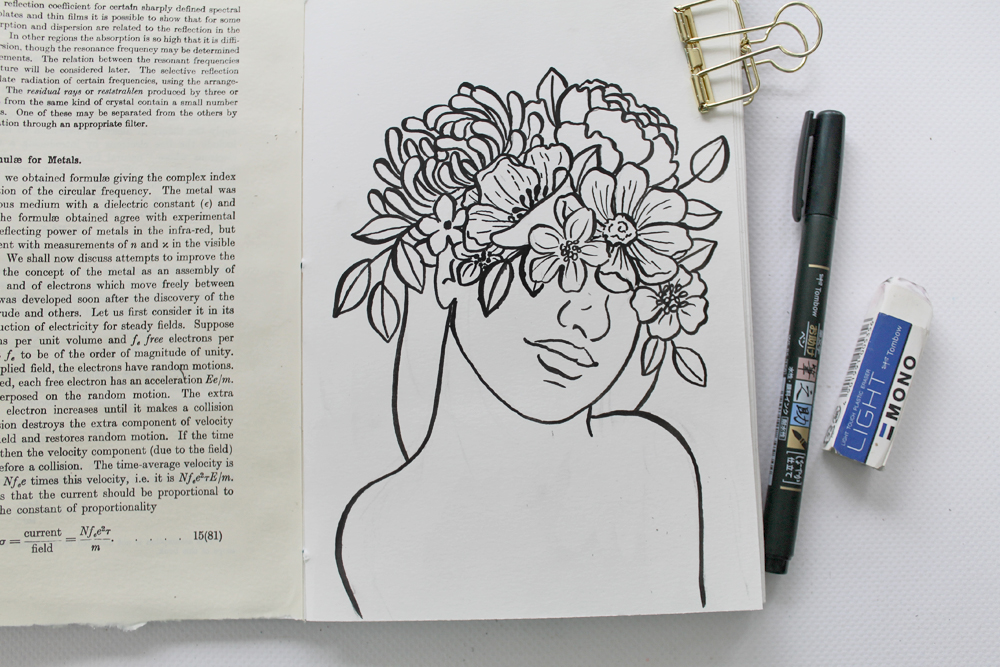 Step three:
Using #803, apply a good amount of ink onto the XL Blending Palette. Take a wet paintbrush and apply the color to the background.
I did have a book page on the left side in my art journal, so I painted it with gesso before applying the Dual Brush Pen ink.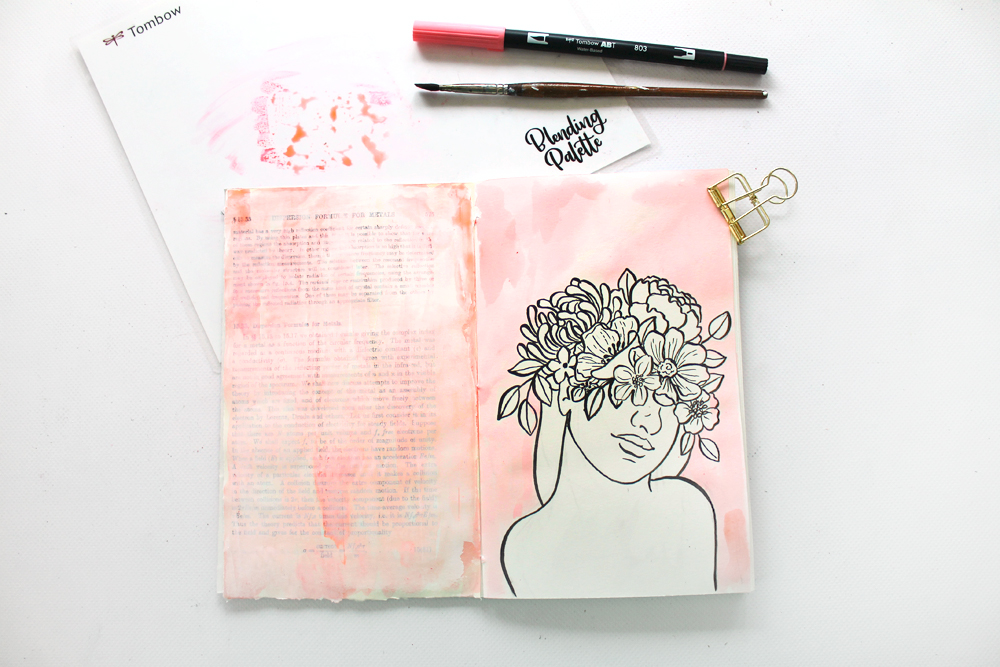 Step four:
Now that we have our light background, it's time to use #905 to add some darker shades of Living Coral! I hand lettered a quote onto the left half of the page, and added stamps onto the right.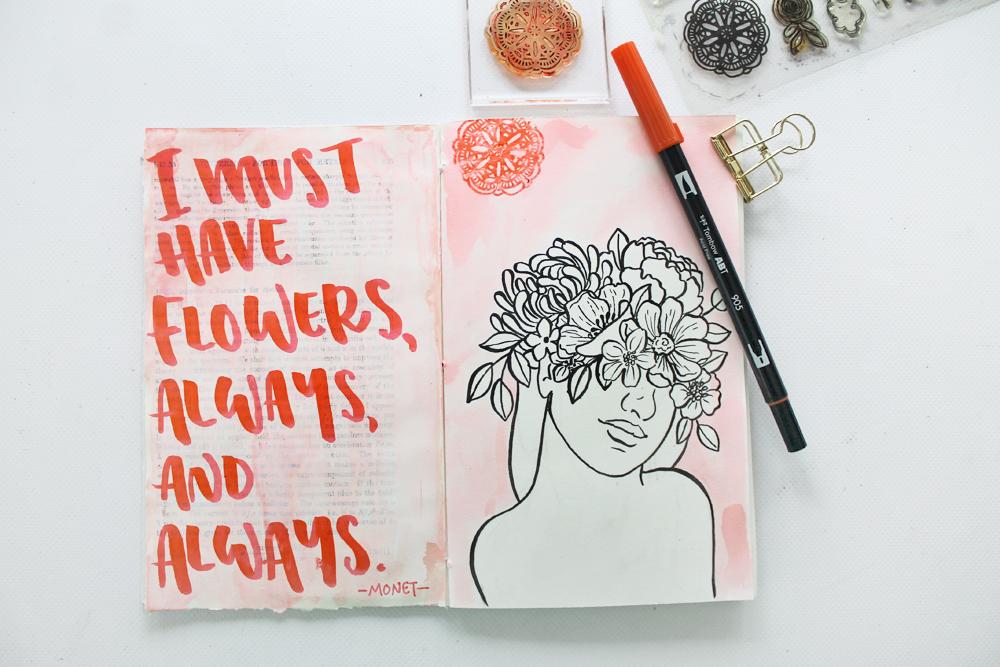 Step five:
To add stamped designs to you journal: Use the brush tip of the Dual Brush Pen to apply ink to the acrylic stamp. Next, hold the stamp up to your mouth and breath on it just a little to moisten the ink (You can also mist it with a spray bottle for a more abstract watercolor look.). Stamp the design onto your page.
You can also mask off parts of your design with washi tape before stamping it.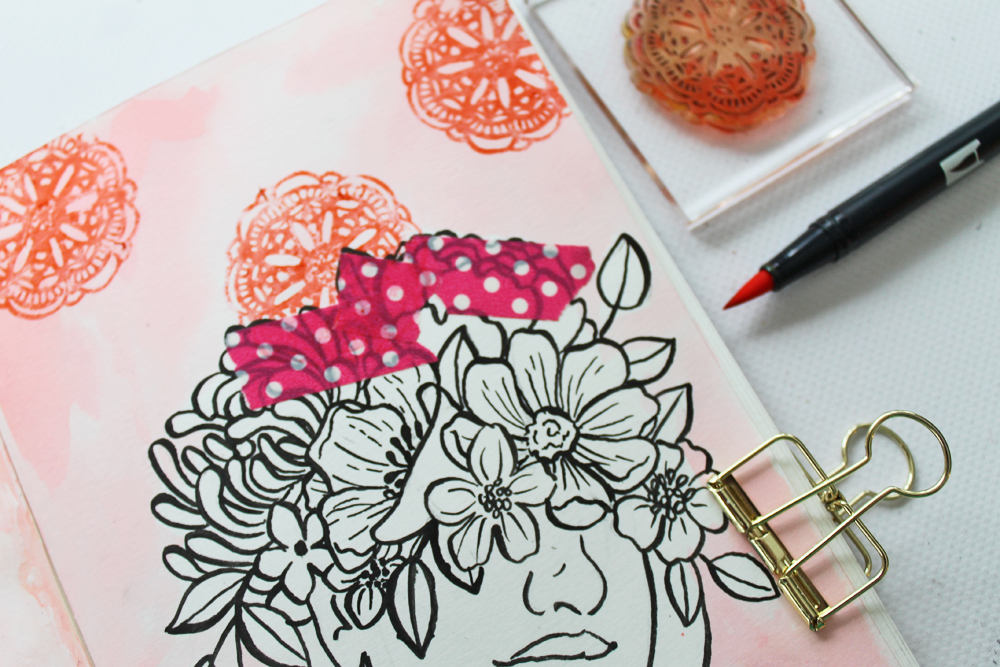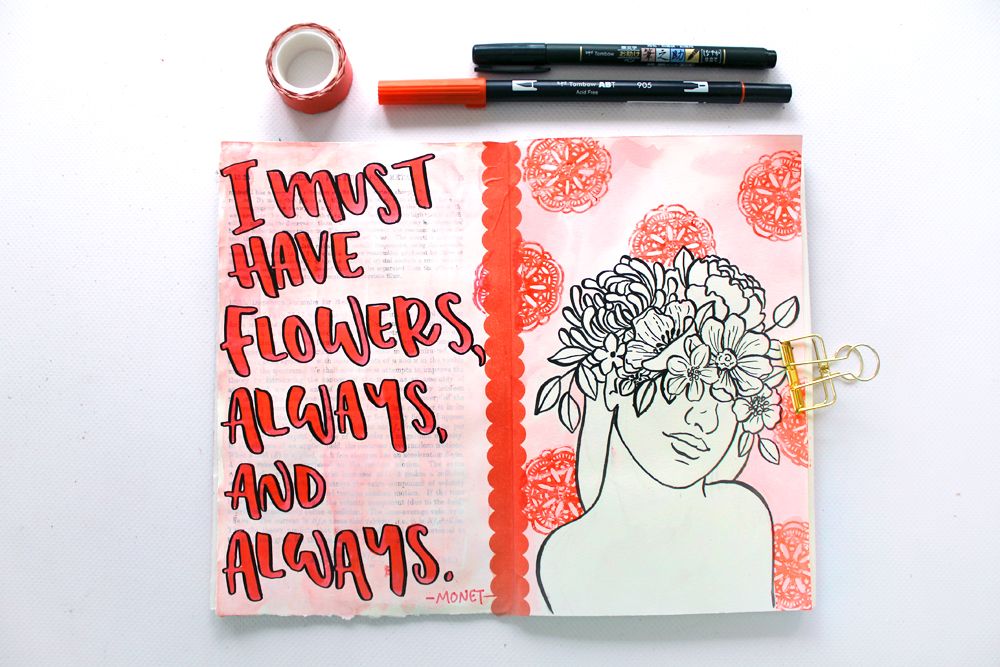 I finished off the journal with a strip of coral washi tape along the center of the page. I think I'm mostly a fan of the 2019 color of the year, Living Coral.
What do you think of this Monochrome Art Journal Page? Have you worked in a monochromatic color scheme before?