Hi everyone! It's Mandy from @a_heartened_calling and this week we are sharing projects inspired by Pantone's 2019 Color of the Year, Living Coral.  Coral is such a pretty color, it's one of my favorites (and one of my favorite Dual Brush Pen colors too!) Coral also makes me think of the ocean. Even though it's technically winter, we can dream of summer and hitting the beach! So for today's project I'll be showing you how to create Coral watercolor lettering, as well as adding in actual coral doodles to give it that ocean feel.
You'll need the following supplies:
A piece of water color paper
A white gel pen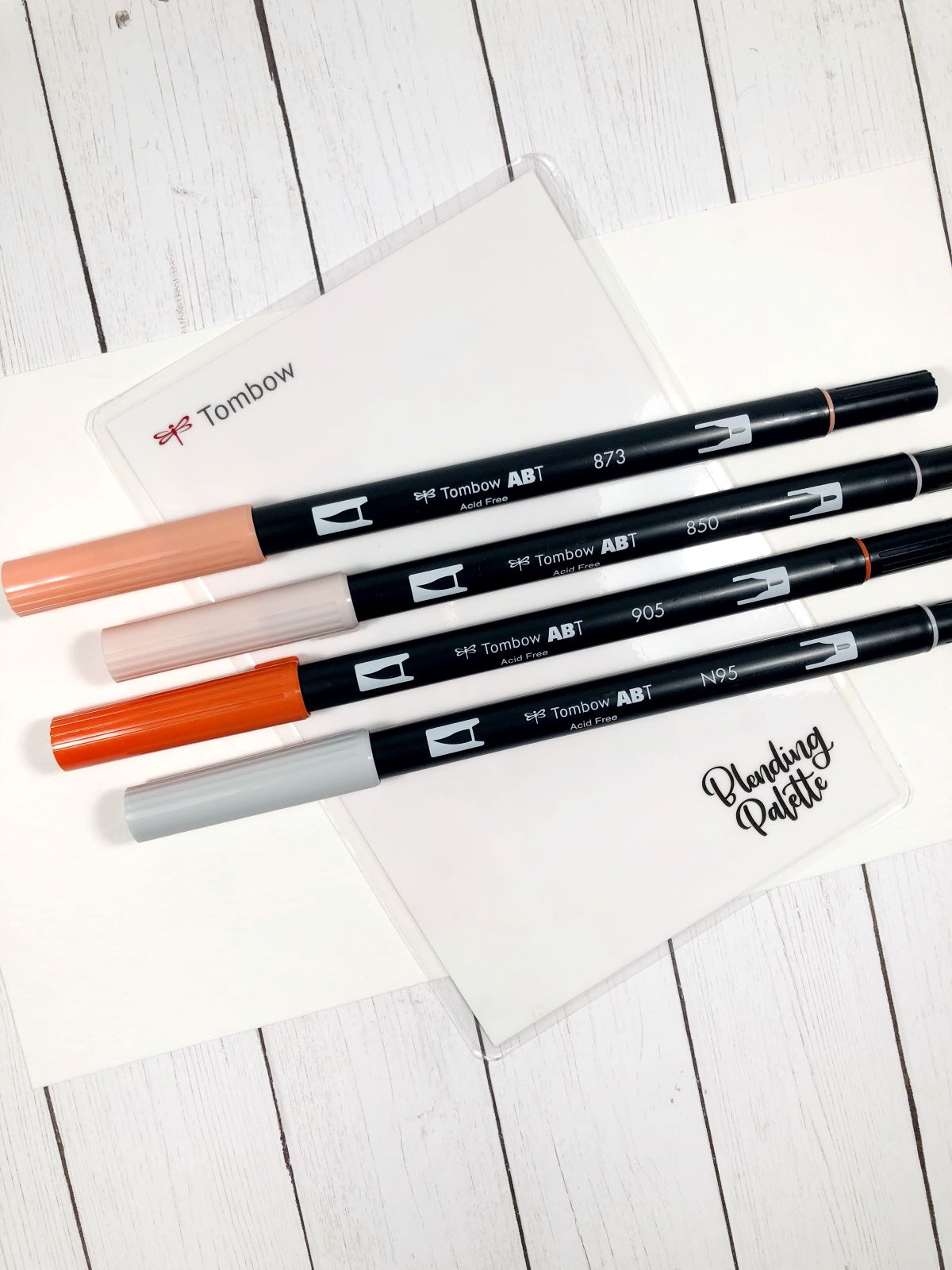 Step 1 – Letter Out Your Phrase
Using Dual Brush Pen 850, letter out your beach or ocean phrase.  This color is light and acts as a sort of base coat for the watercolor lettering part. Also, because it has the same tone, it will blend beautifully with our other two colors.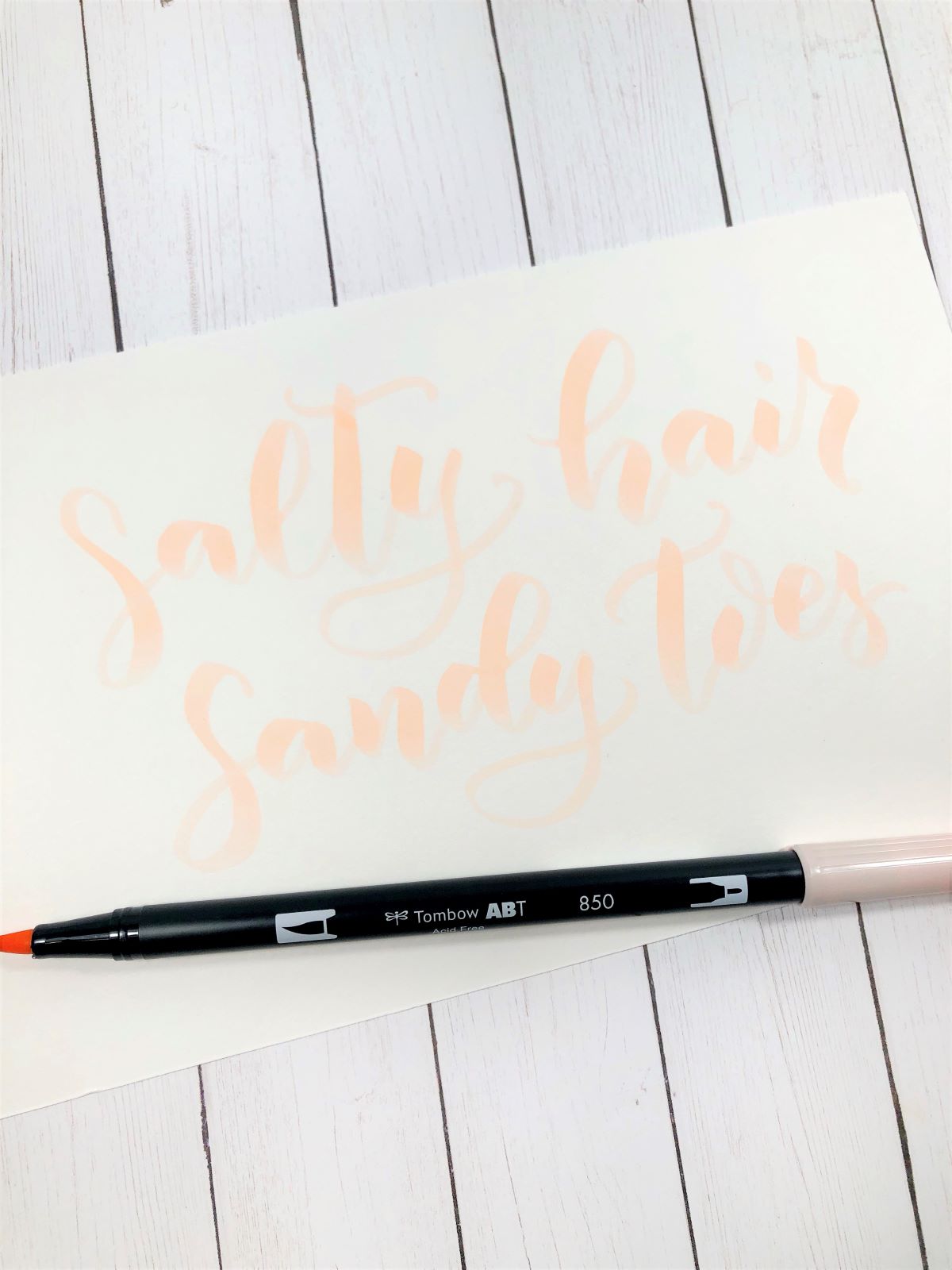 Step 2 – Add Watercolors to Your Base
Scribble ink from Dual Brush Pens 905 and 873 onto the Blending Palette. These two colors will act as our watercolors.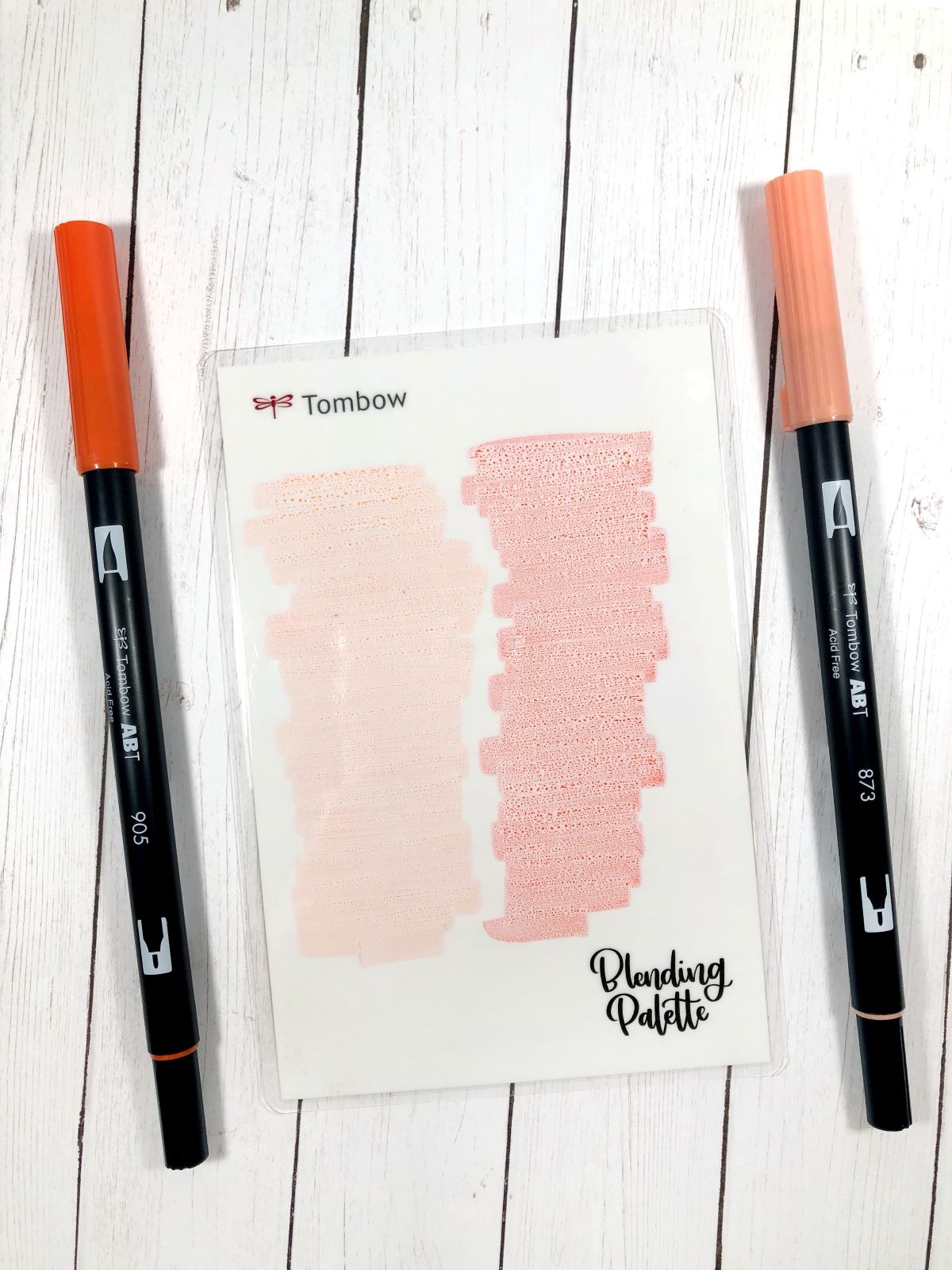 Using a water brush (or wet paint brush) pick up the ink from Dual Brush Pen 905 first. Since this is the darker color, it will be easier to work with first.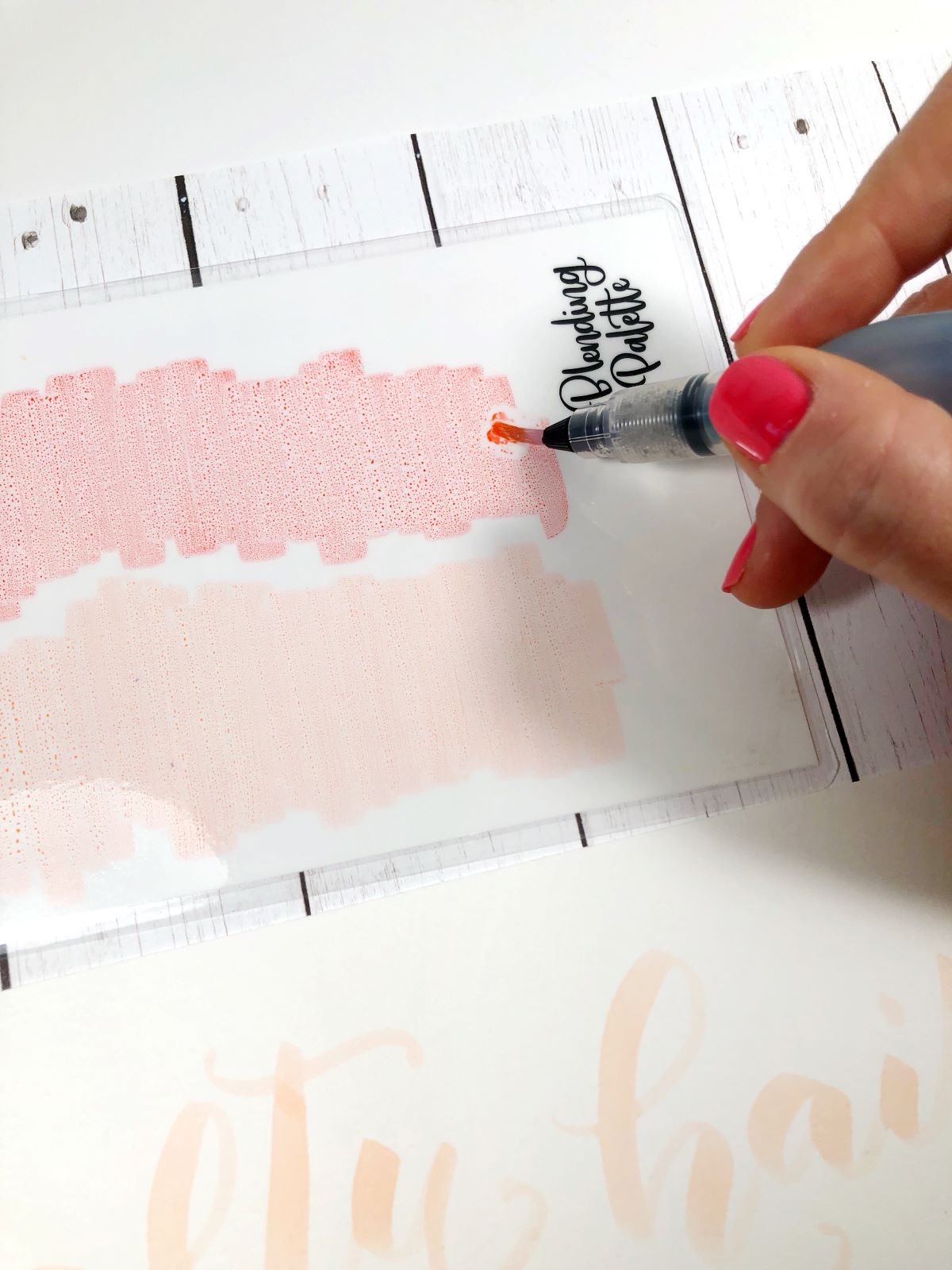 Add the ink from Dual Brush Pen 905 in random spots in your first letter, directly on top of your base coat. You'll want to leave room in each letter for the second color, so do not fill in the entire letter. Your goal is to have little random places in each letter that appear darker then the rest of the letter.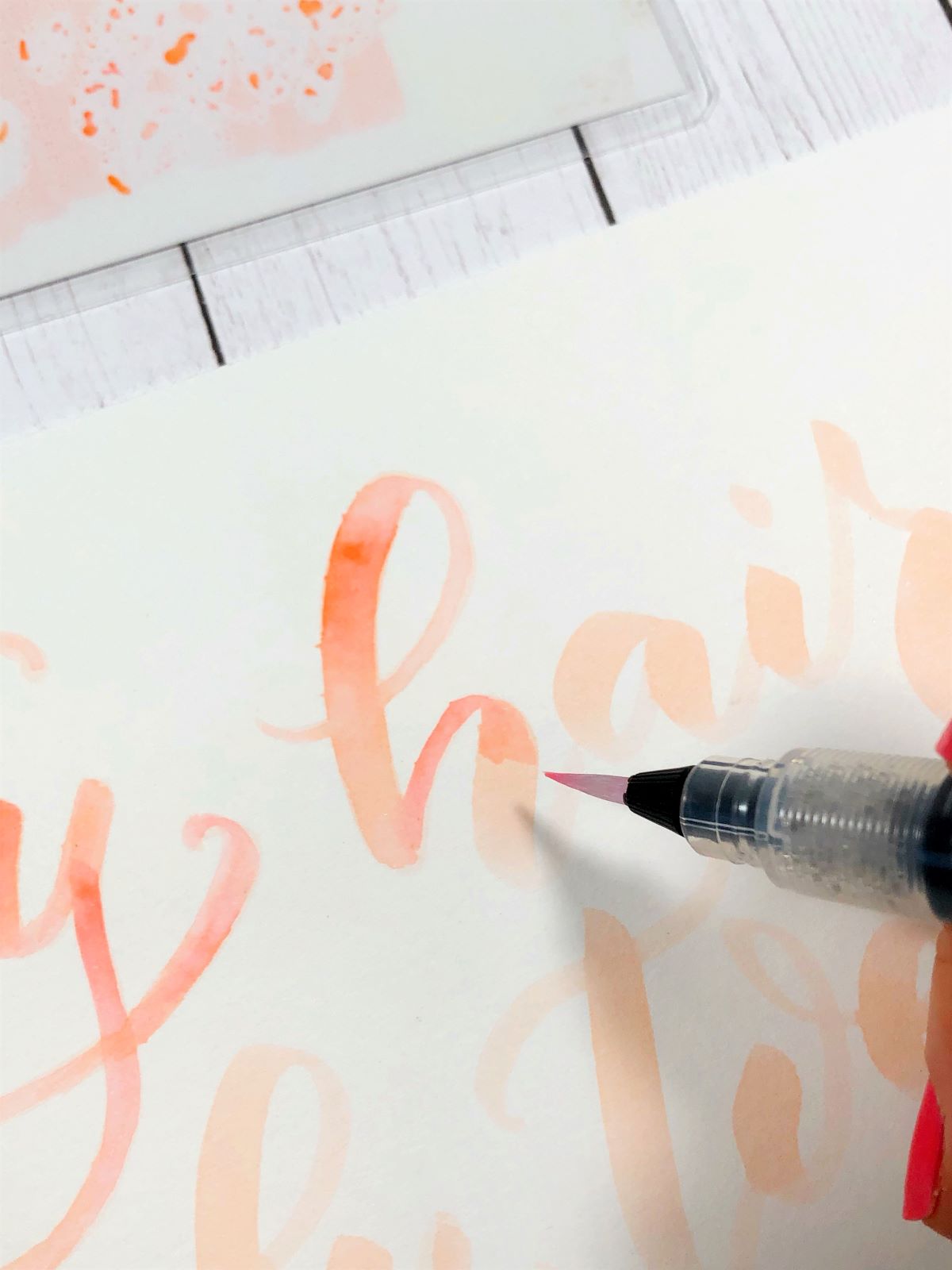 Next, pick up the ink from Dual Brush Pen 873 with your water brush, and add it into the rest of the letter. Blend the darker color into it and fill in the rest of your letter. Repeat this process for the rest of your letters.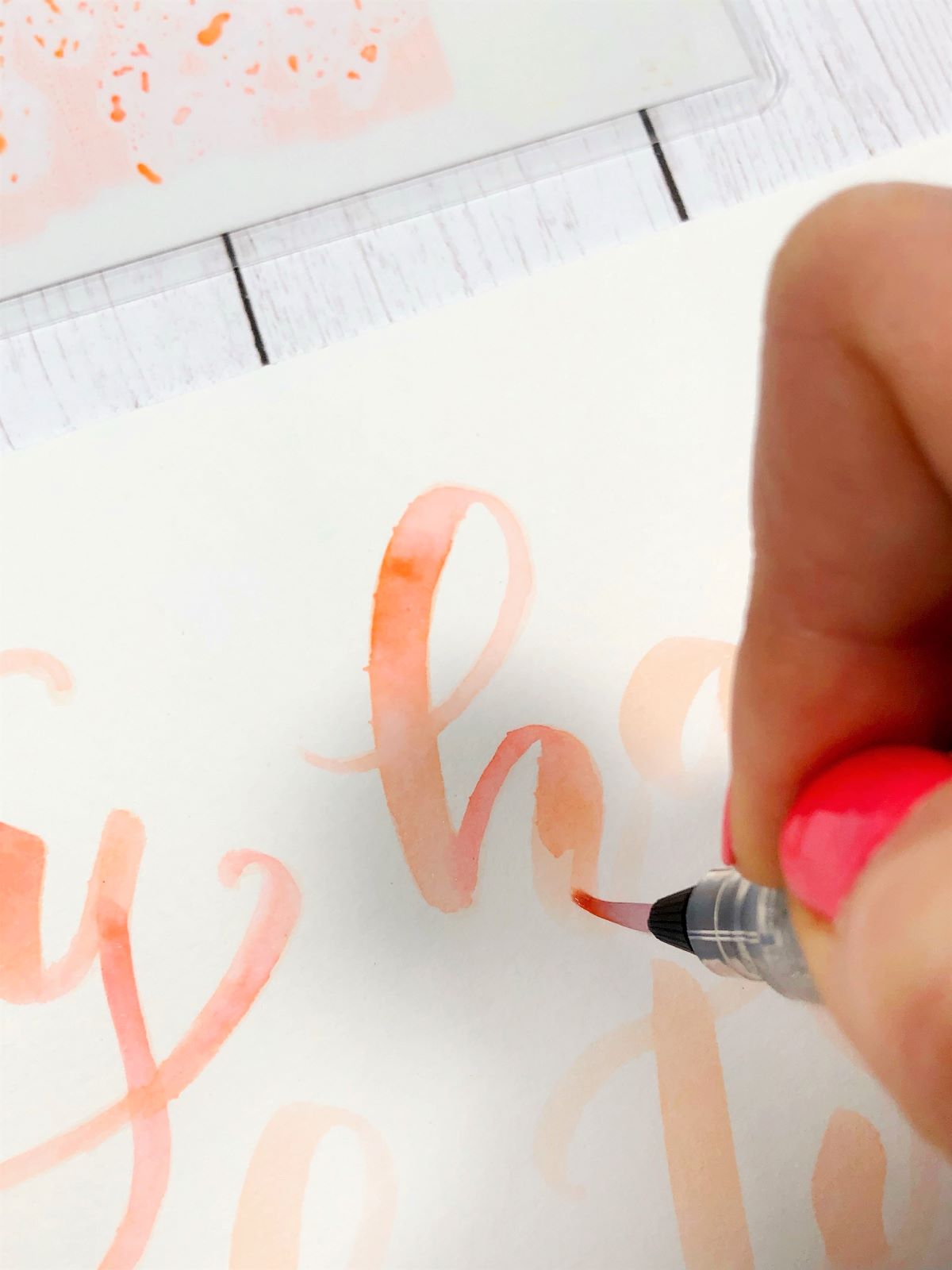 Step 3 – Add Shadow
Using Dual Brush Pen N95, add a shadow to either the left or right side of your letters.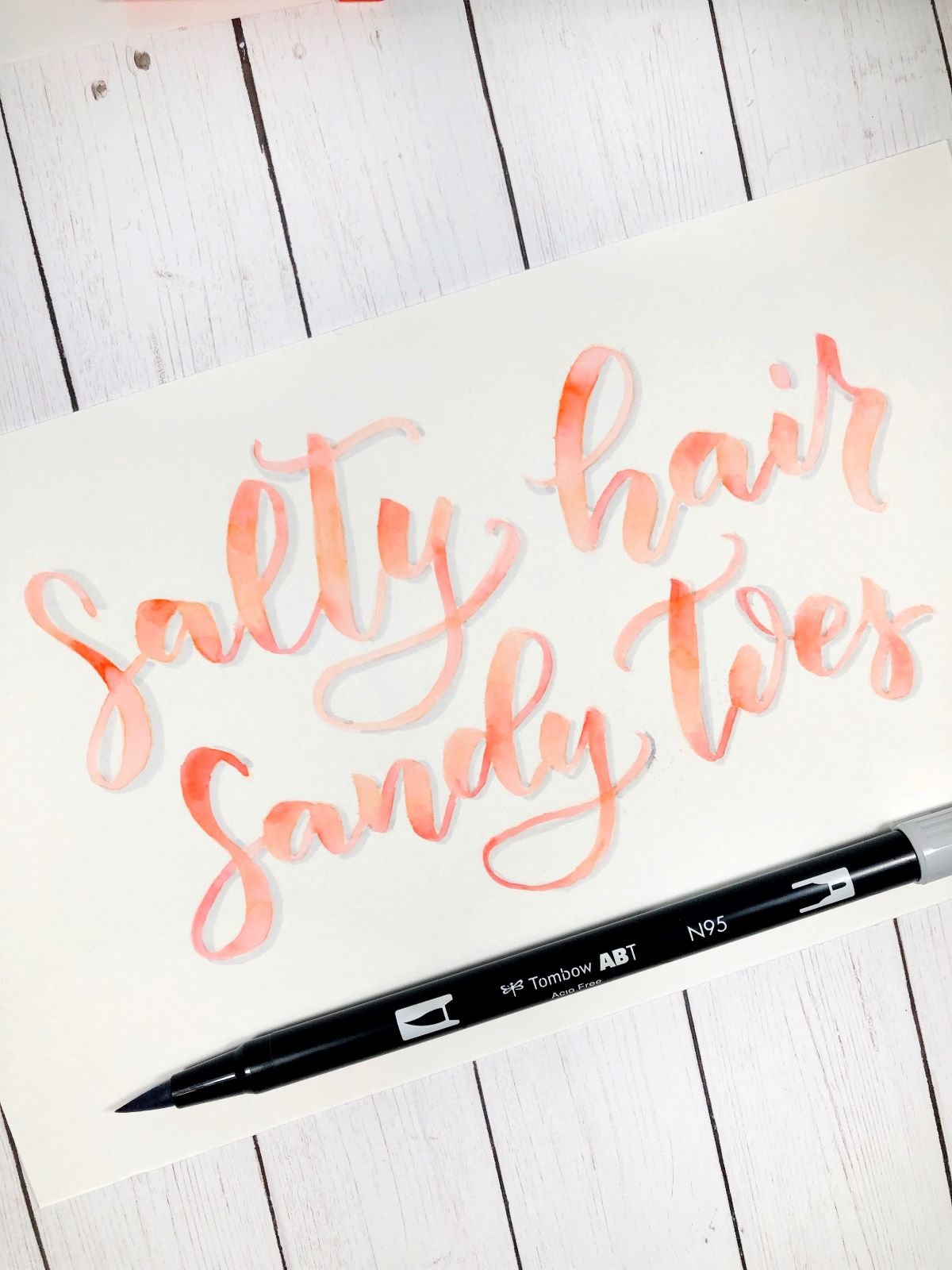 Step 4 – Add Branching Coral Doodles
Using a white gel pen, draw squiggly lines inside of each letter, starting from the bottom and moving upward. Branching coral does not have a perfect shape and grows wiggly, so there really is no wrong way to do this!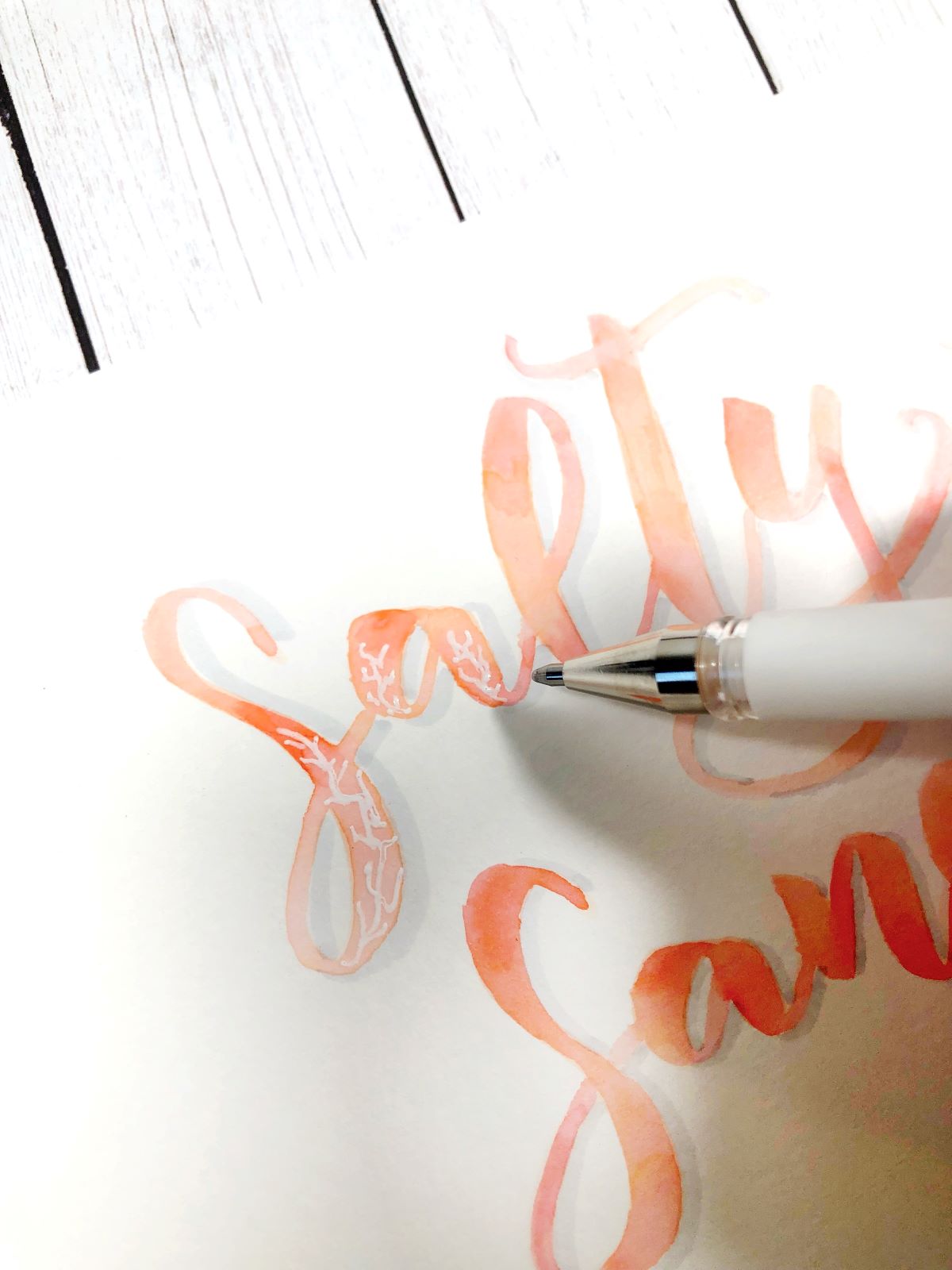 Here's the finished piece! I love the different shades of Coral that are created when water coloring!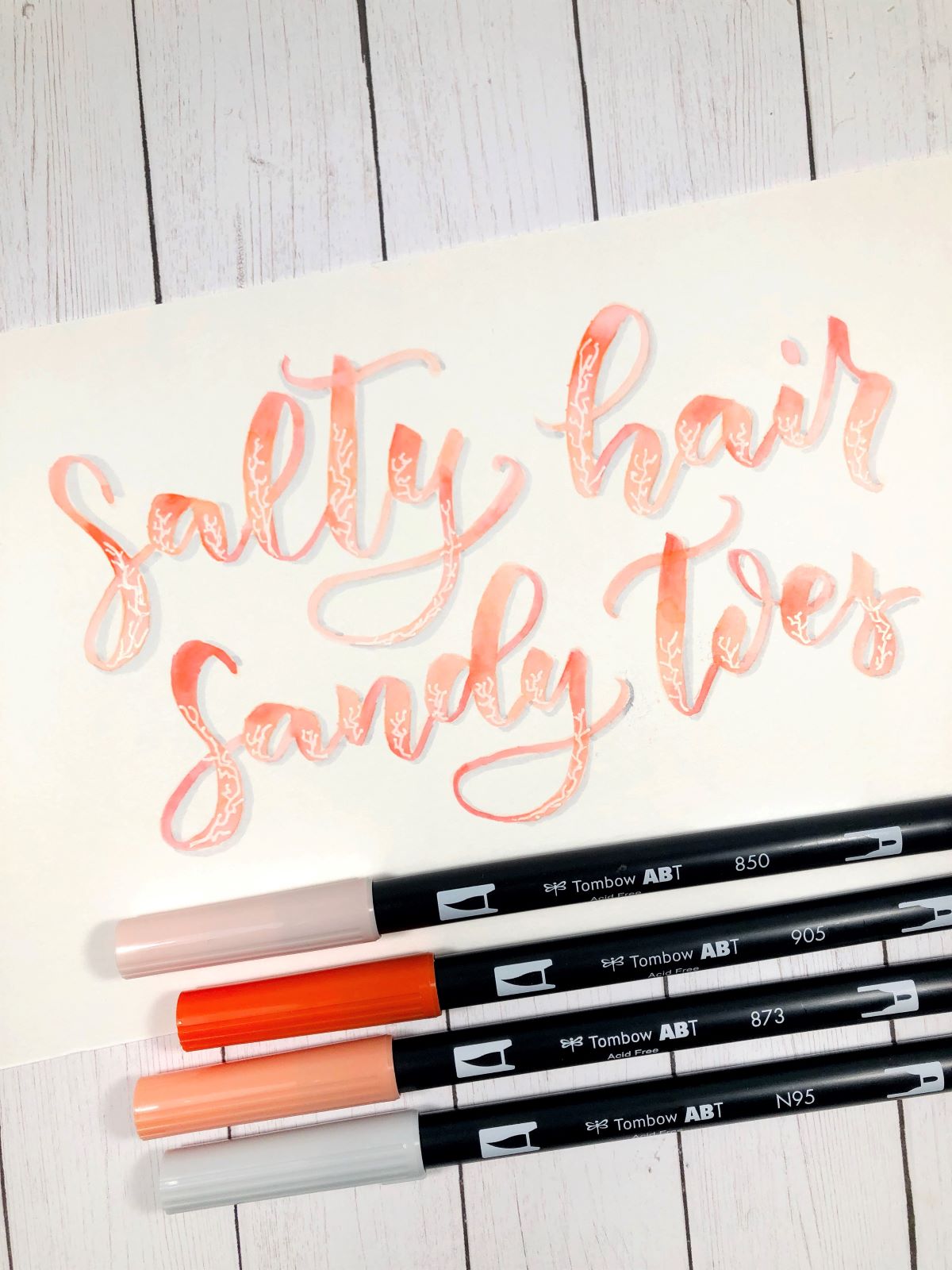 I hope you enjoyed learning how to create Coral inspired lettering!  If you give this a try, be sure to tag us at @tombowusa and @a_heartened_calling, we'd love to see your beautiful project!
For other watercolor based projects, visit these posts below!
Happy lettering! See you next time!
Mandy