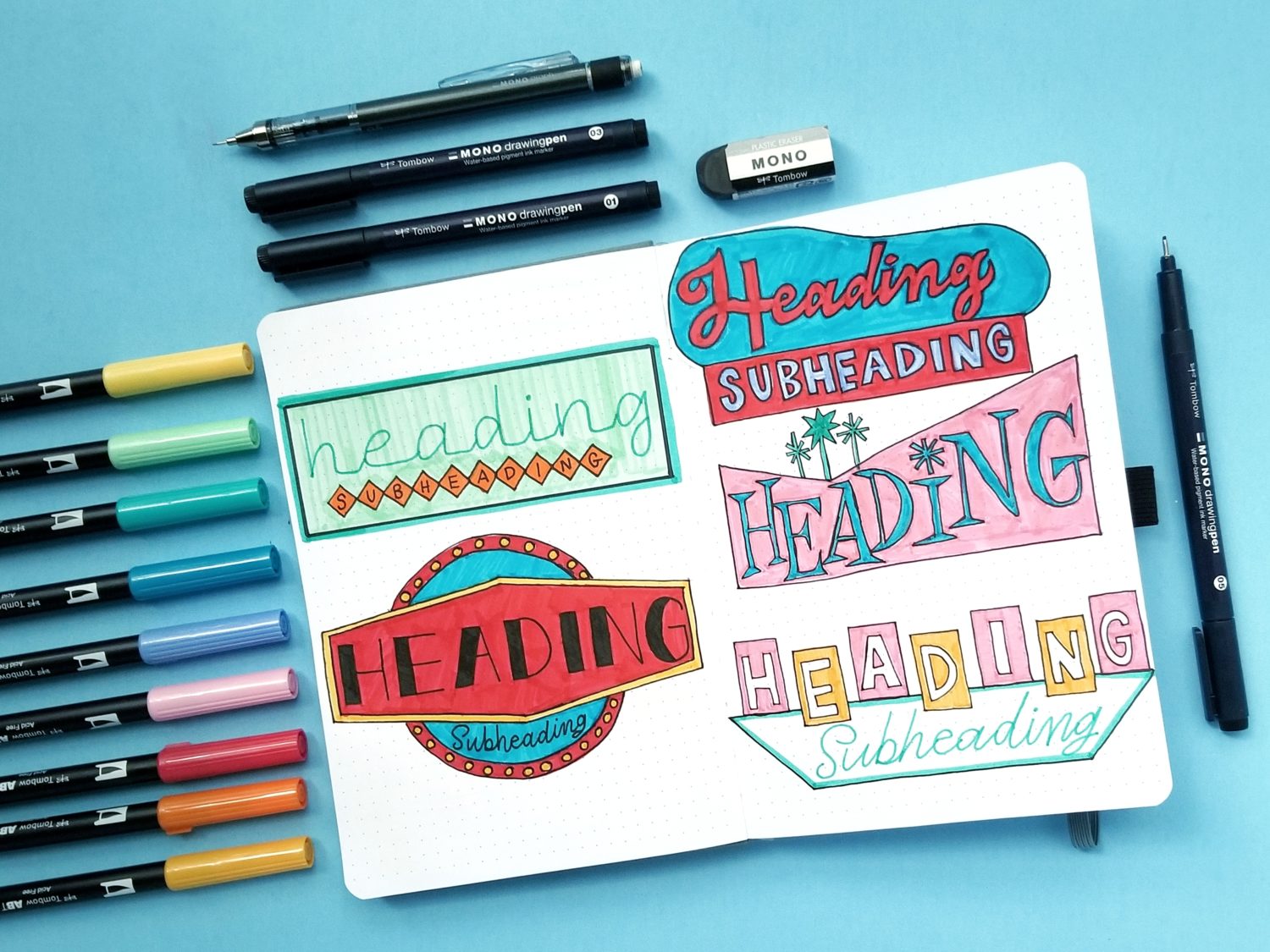 Hi y'all! It's Grace from Grace Anne Studio. This week the Tombow Design Team is celebrating all things retro, and my mind immediately went to the exquisite vintage signs from the 1950s. Their fun shapes, colors, and perfectly paired typography make excellent inspiration for bullet journal headers that really pop!
Supplies
Dot Grid Notebook
Triangle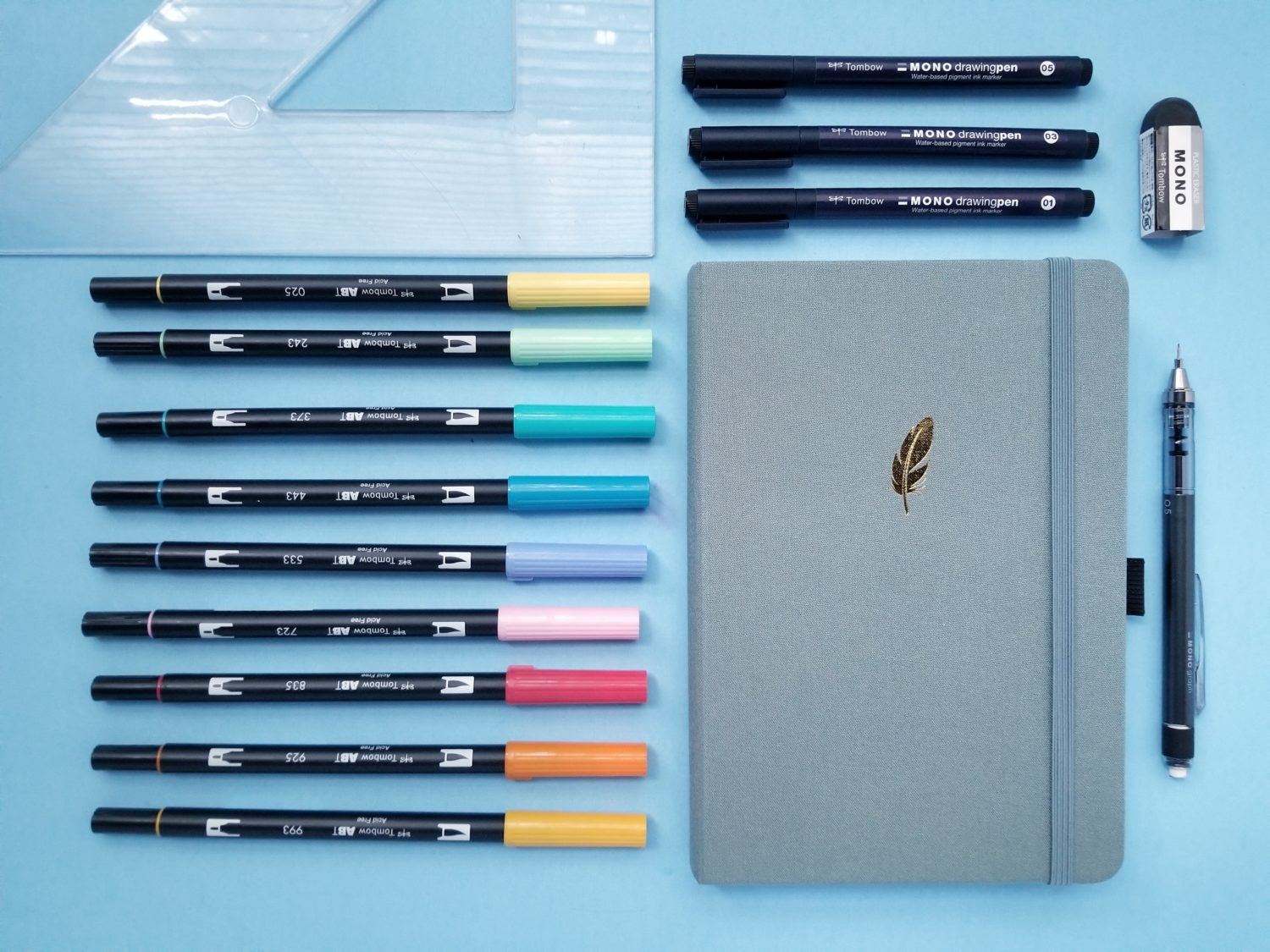 Step 1: Color Swatches
My first step in any project is always to determine a color palette and swatch the colors. I went with Tombow Dual Brush Pen colors: 025, 243, 373, 443, 533, 723, 835, 925, and 993. From there, I swatched them in groups to limit the number of colors on each 1950s vintage sign header.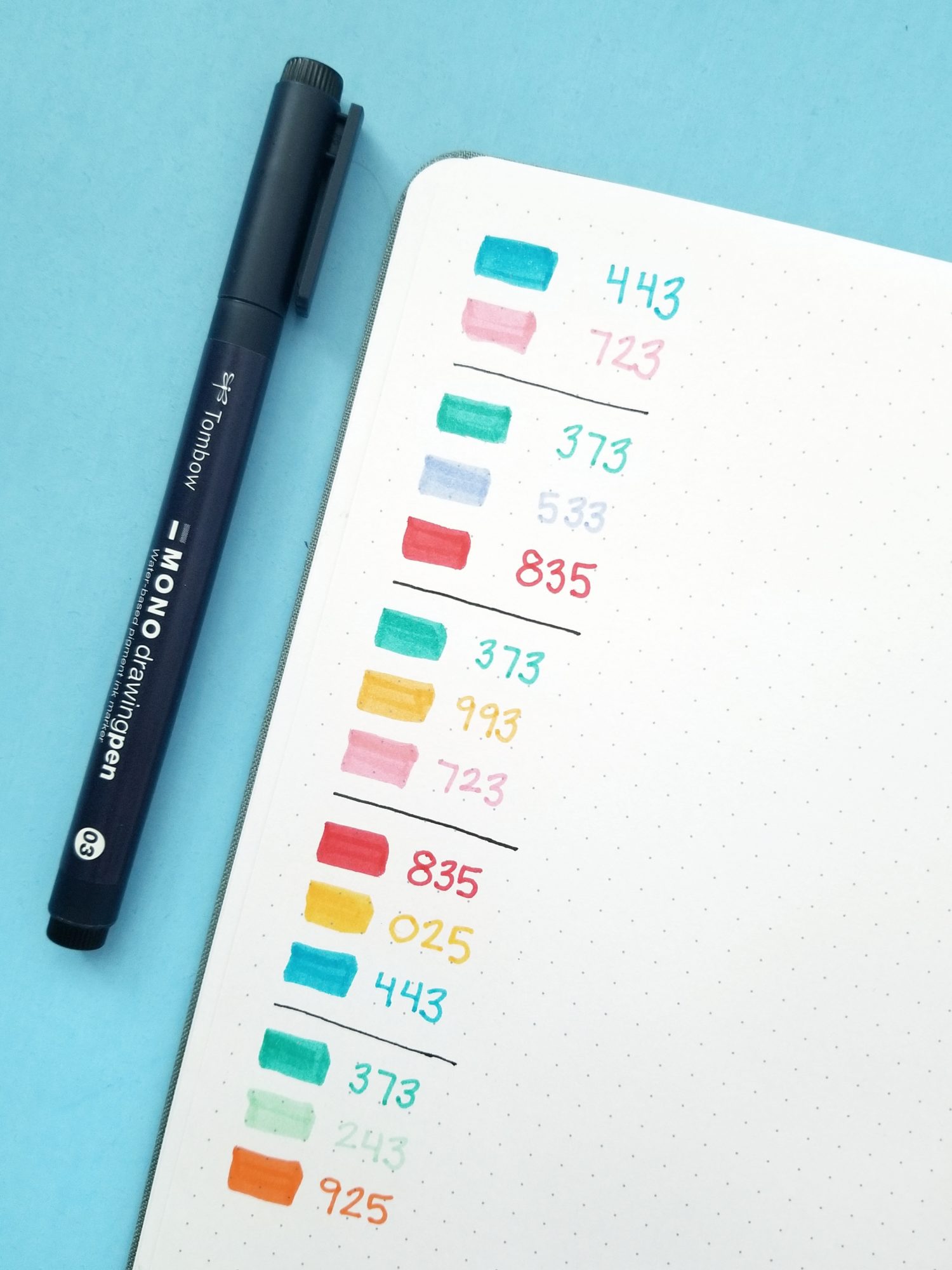 Step 2: Pencil It In
Once you have your colors swatches complete, pencil the header in your bullet journal. I like to include sections for headers and subheadings, so I incorporated that into my 1950s sign headers.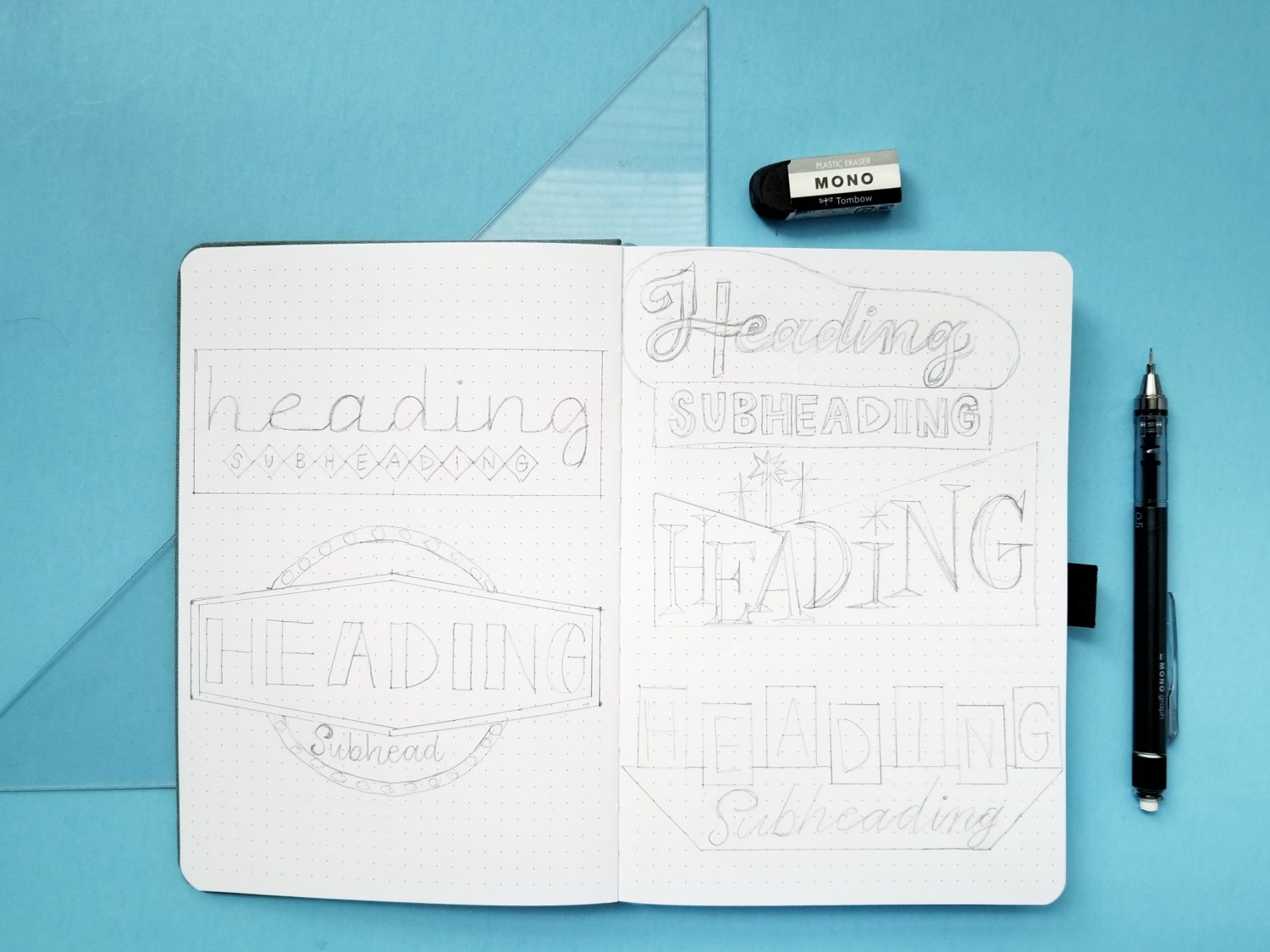 Step 3: Add Color + Outline
Next, use your Tombow Dual Brush Pens to color in the headers. Then, use your Tombow MONO Drawing Pens to outline the headers and make them really pop!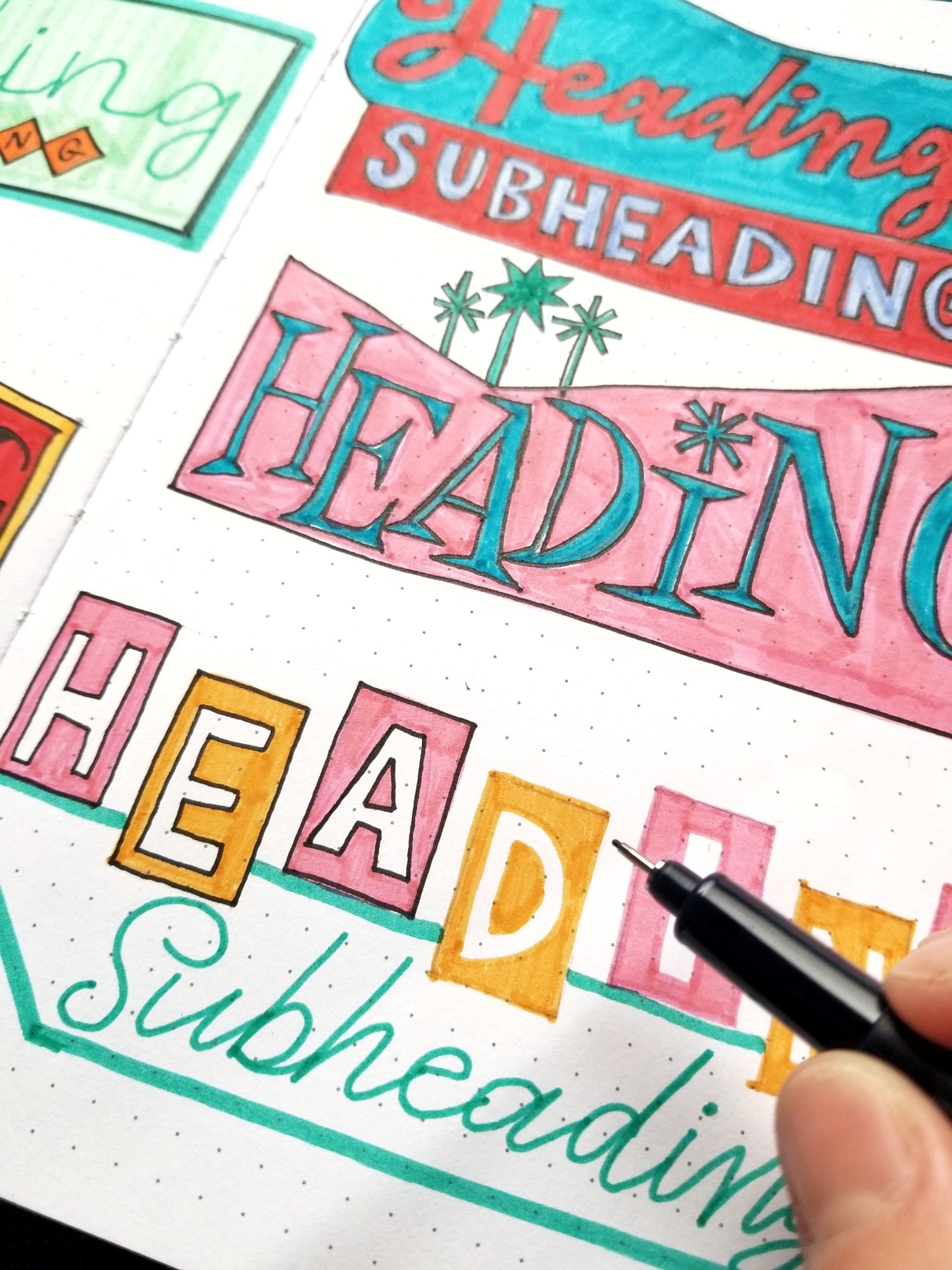 Step 4: Enjoy!
That's it! Add your collection below the 1950s header and enjoy!
Thanks for following along! For more bullet journal ideas, check out Adrienne's post here. If you use this tutorial to make your own 1950s inspired header in your bullet journal, be sure to tag @tombowusa and @graceannestudio so we can cheer you on!
Happy journaling!
Grace