Hi Tombow fans! It's Mandy from @a_heartened_calling and this week the Tombow Design Team is showing you Mother's Day gifts that will make your mom feel extra special. Everyone loves to be showered with compliments and encouragement. So, for this project I'm turning a simple bouquet of flowers into a touching sentiment to shower that special mom with lots of love! You'll need the following supplies to create this hand lettered bouquet wrap:
MATERIALS
Bouquet of flowers
A square piece of kraft or butcher paper, cut twice as big as your bouquet
String or ribbon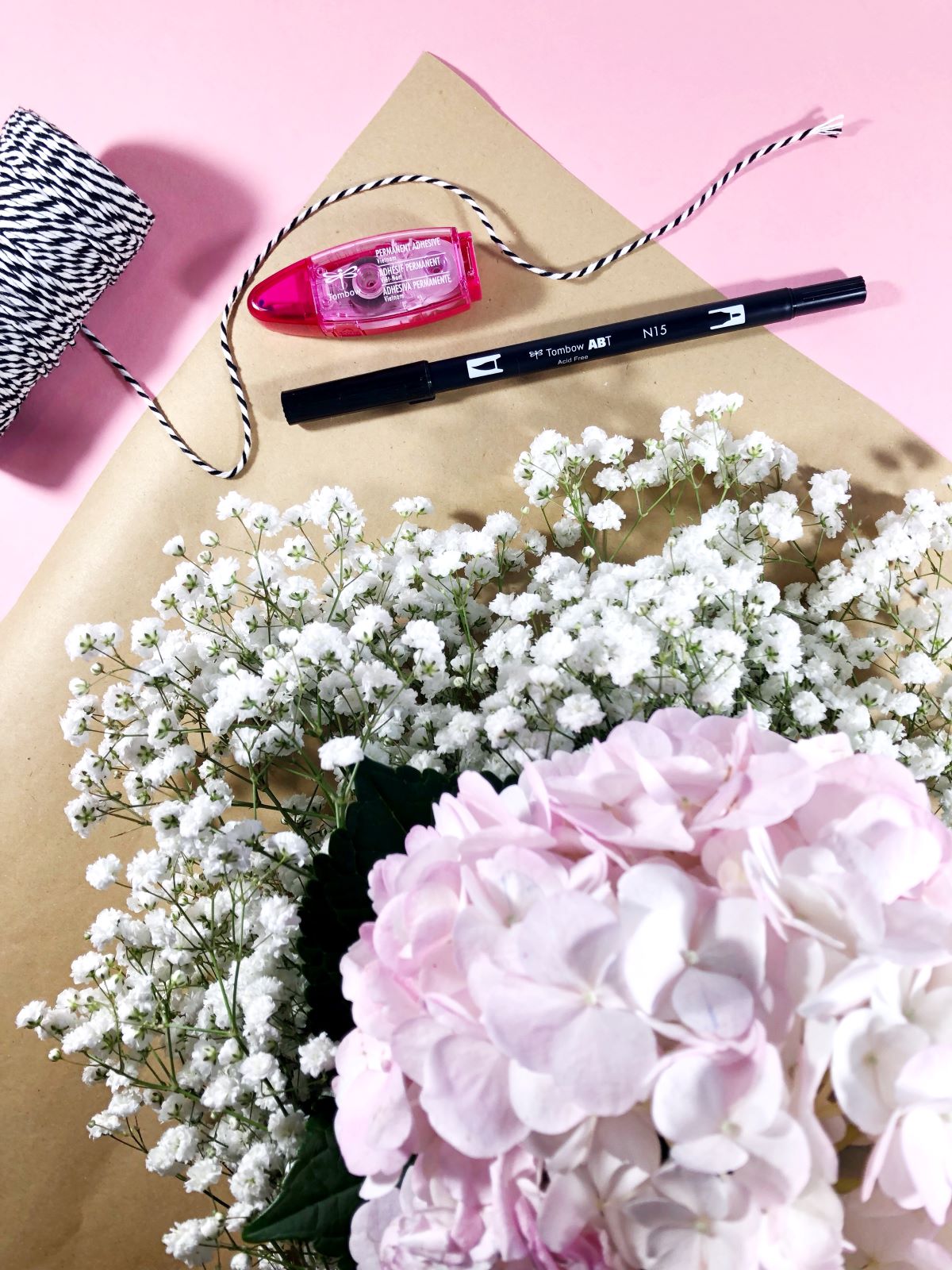 STEP 1 – Letter out special words
Using Tombow Dual Brush Pen N15, start lettering out words onto the square piece of kraft paper. Fill the entire piece of paper with words that describe that special mom and what they mean to you. Being specific with these words will make them feel so loved and special. You can get even more creative by adding doodles too!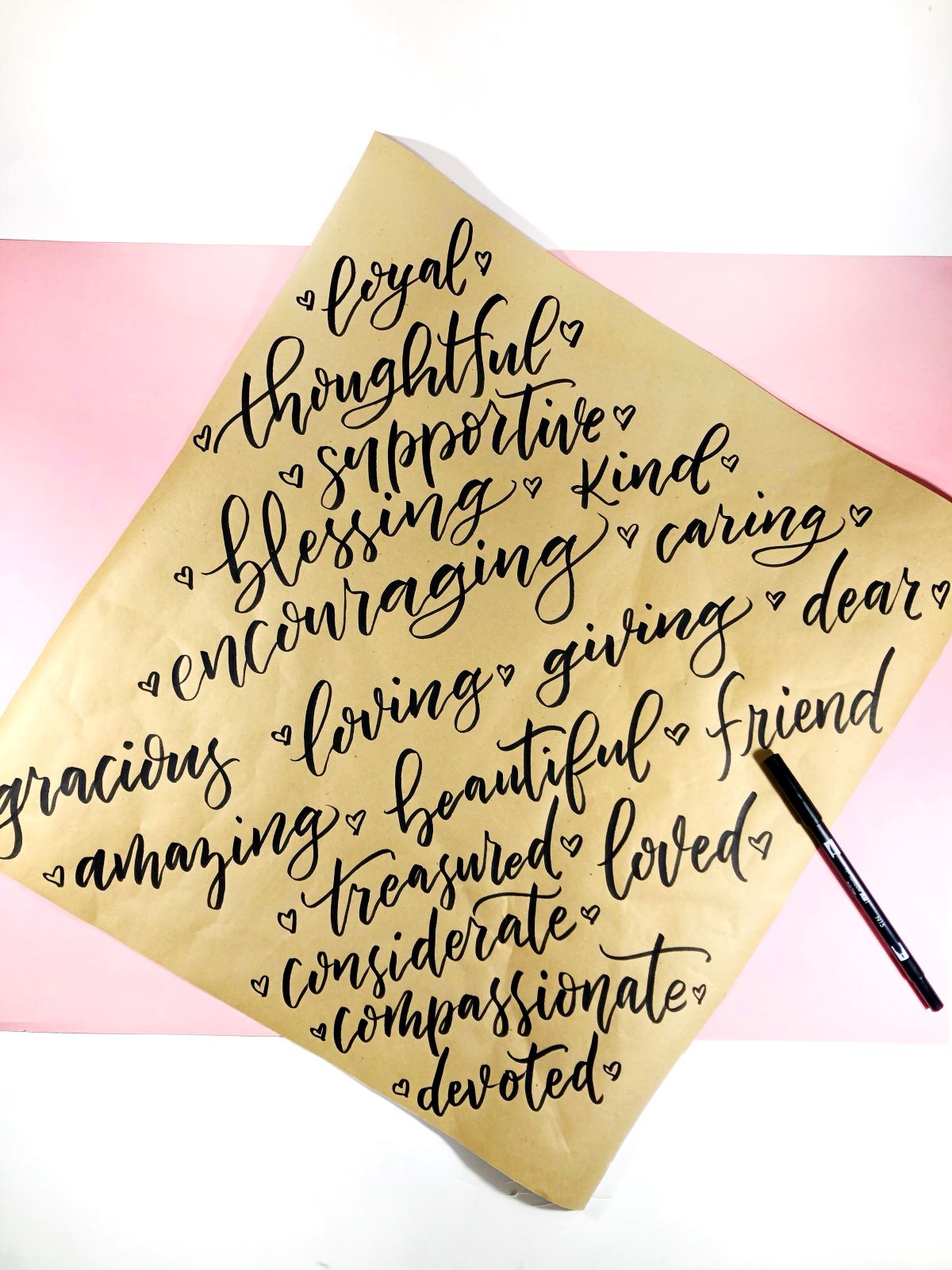 STEP 2 – Wrap your flowers
Now flip your kraft paper onto the other side, so the lettering is on the back side. At one of the corners, lay your bouquet down so that most of the flowers stick out of the top.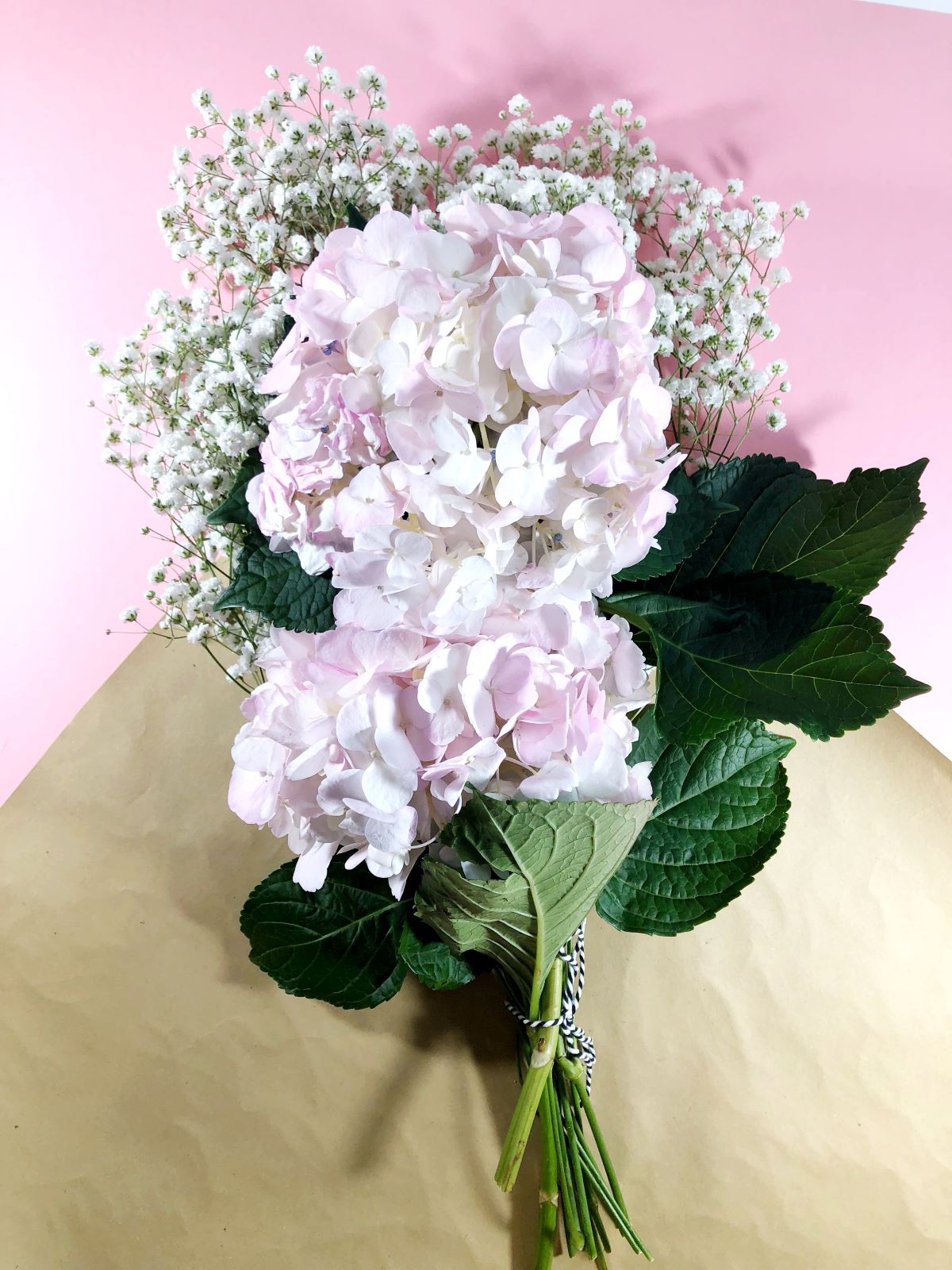 Bring one side over to the other, covering the flowers.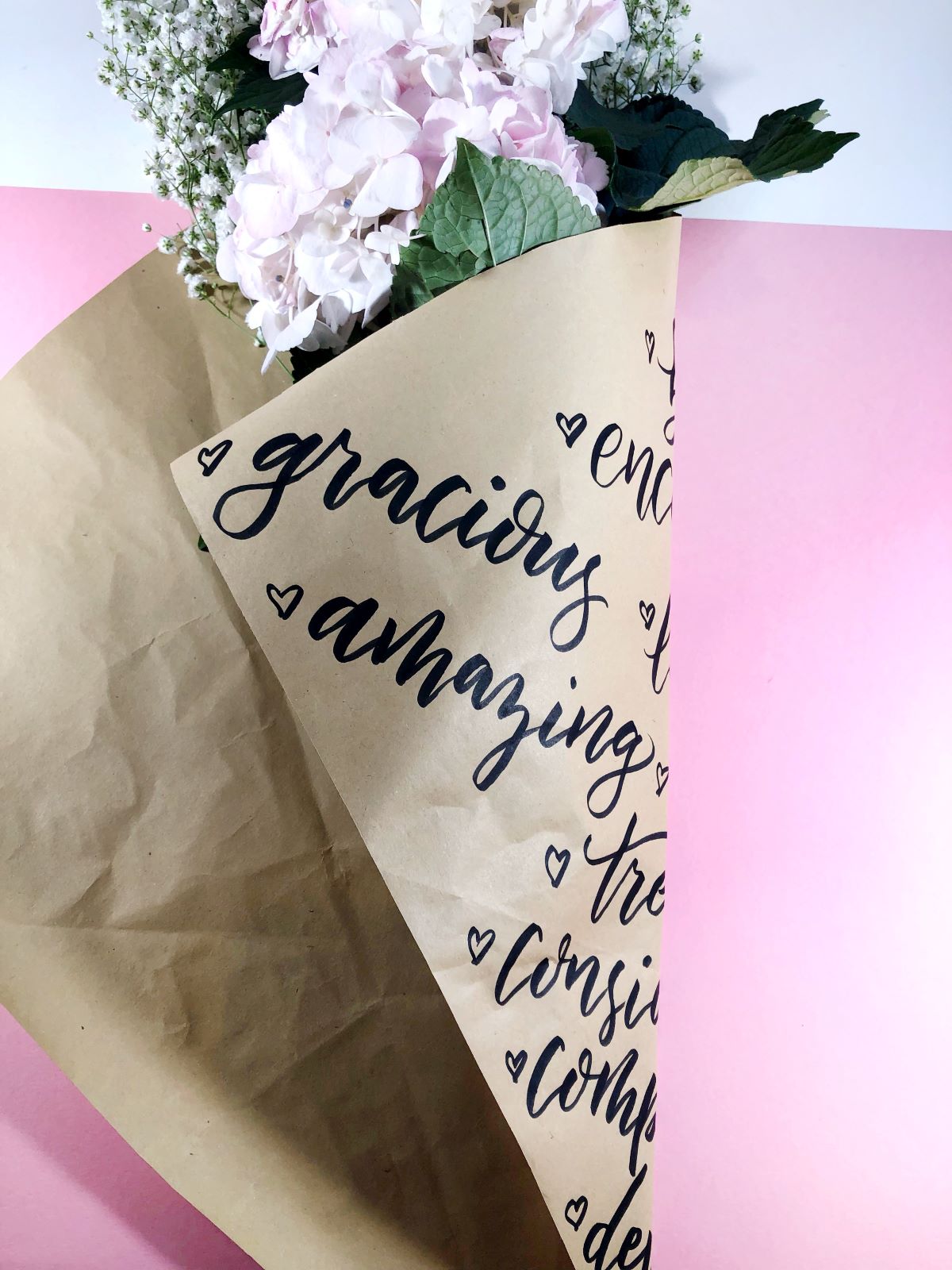 Bring the bottom up to the top, lining it up with the side of your paper.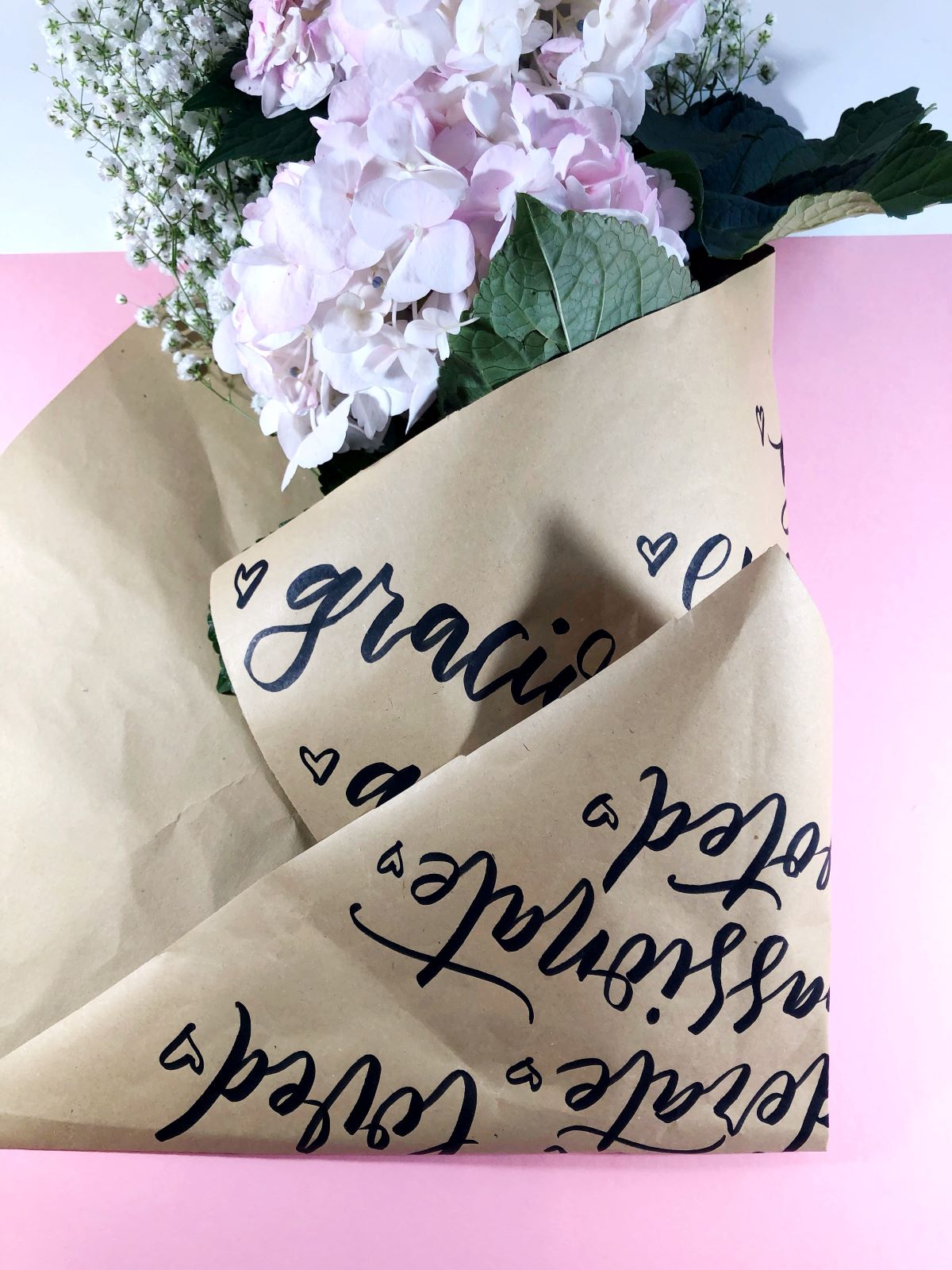 Using the Tombow Power Mini Glue Tape, run a few strips of adhesive onto the inside of your flap. Make sure you start from the corner down. Then bring that side over to the other side, securing the wrap in place. Lastly, tie a string or ribbon around the bouquet for a simple detail.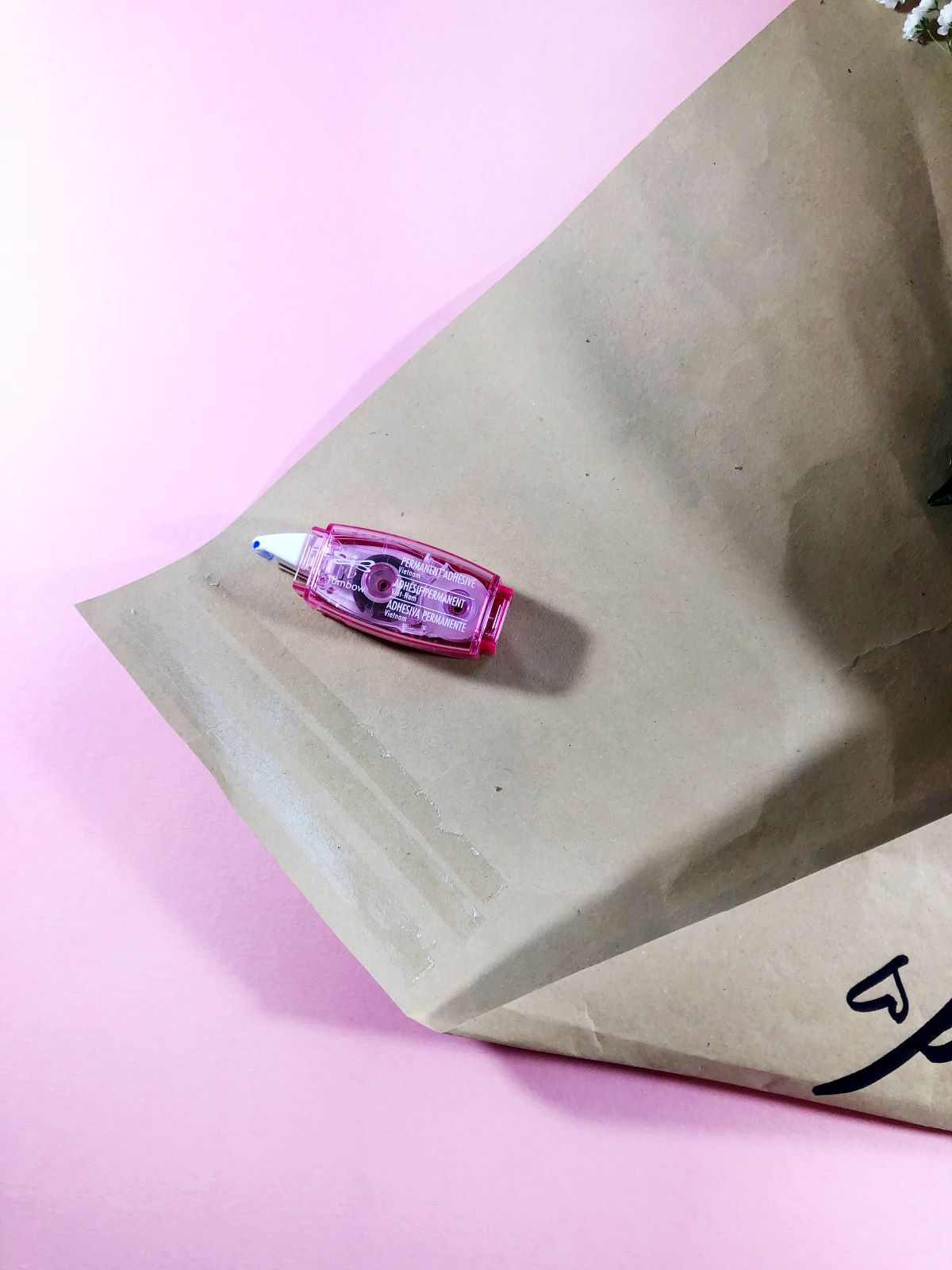 There you have it! A super easy way to turn a simple bouquet of flowers into something so meaningful! She'll love opening up the bouquet and reading all the special words about her!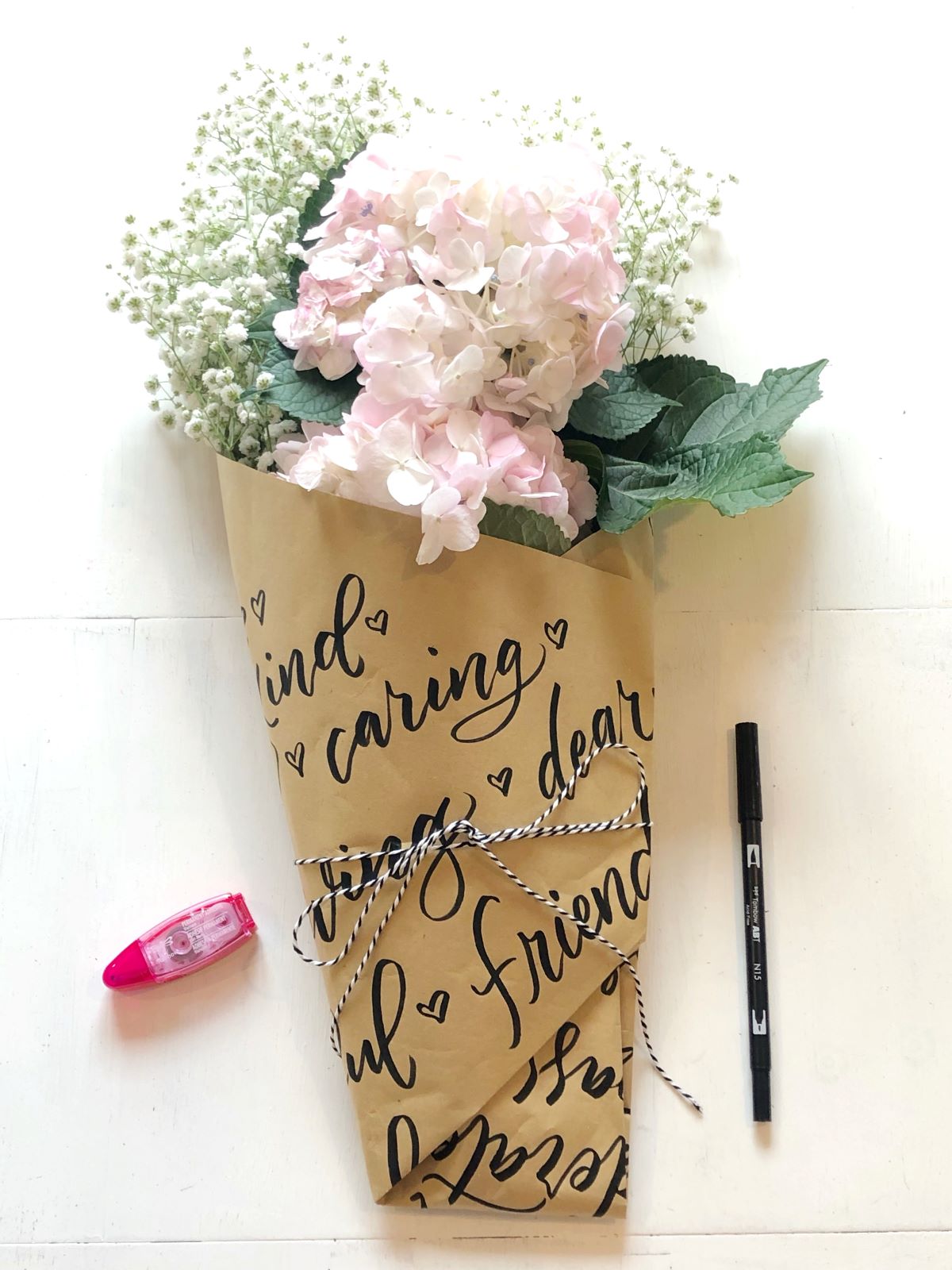 I hope you loved this tutorial! If you create a hand lettered bouquet wrap, be sure to tag us at @tombowusa and @a_heartened_calling so we can see your beautiful work!
See you next time!
Mandy